Our 2022 Garden of Quilts event is only one month away and we are getting so excited! There is going to be so much to see and do at this event. Today, we are going to highlight just a few of the fun events that will happening in the gardens!
The Doan Girls Triple Play Trunk Show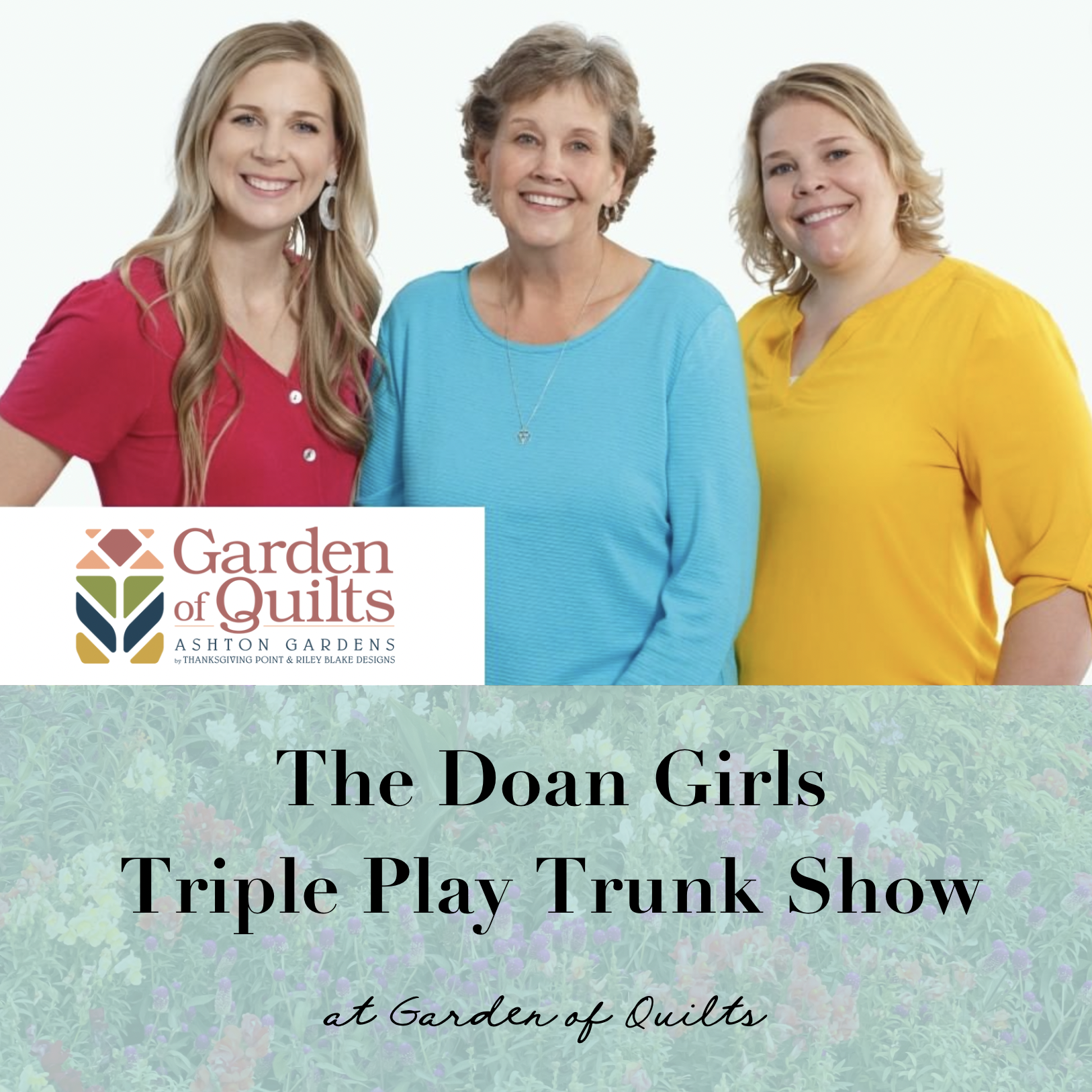 We have some fabulous evening events this year. Today we want to highlight The Doan Girls Triple Play Trunk Show!!
Join Jenny, Natalie, and Misty for this year's Triple Play Trunk Show. Each month, on the third Friday, the Doan Girls join creative forces to design three unique quilts using spins on a classic quilt block. Three times the ideas and three times the fun. This year the ladies will showcase all their Triple Play creations from August 2021 – June 2022. They will show each of their quilts, the classic block it was inspired by and the step outs to show how each was constructed. You won't want to miss this engaging event when the girls share their inspiration and technique for planning and making each design.
Fabulous Classes
This event is packed to the brim with fabulous classes to choose from. This highlight is just the tip of the iceberg! Be sure to browse the full catalog to find a perfect class for you. Don't delay – classes are selling out!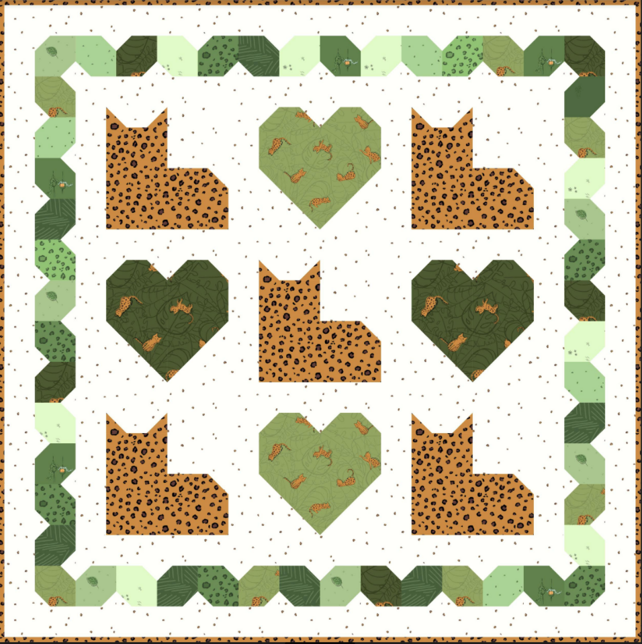 Kitty Love
Teacher – Amanda Niderhauser, Jedi Craft Girl
Technique – Piecing
Skill Level – Beginner
Make this darling "Kitty Love" wall quilt by Amanda Niederhauser. Kitty Love is a fat quarter friendly quilt. You will learn how to make easy kitty blocks, heart blocks, and this fun pieced border. Put them together for a great wall quilt!
Choose your own fabrics to customize the cats and hearts! Finished Quilt 31″ x 31″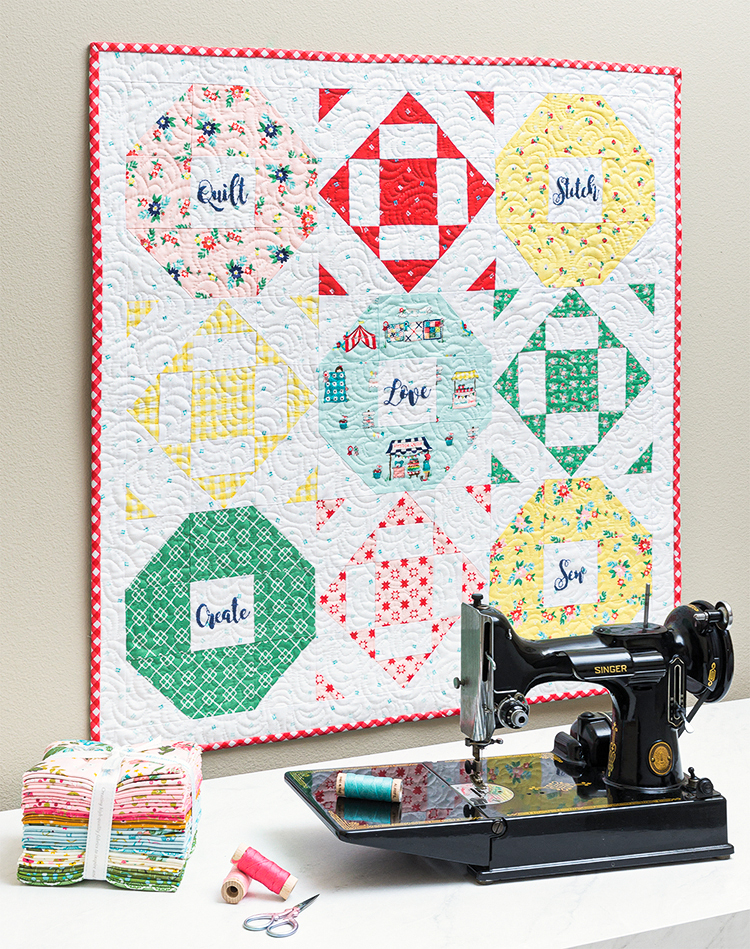 Love to Quilt
Teacher – Bev McCuullough, Flamingo Toes
Technique – Piecing, Hand Embroidery
Skill Level – Beginner
This fun mini quilt is a sweet assortment of embroidery and sewing. The quilt blocks frame quilt-y phrases that are a great way to show off your love of quilting. This class will include a book, embroidery supplies, and instructions. This mini quilt is a pattern from Bev's upcoming book and measures 30" x 30" upon completion.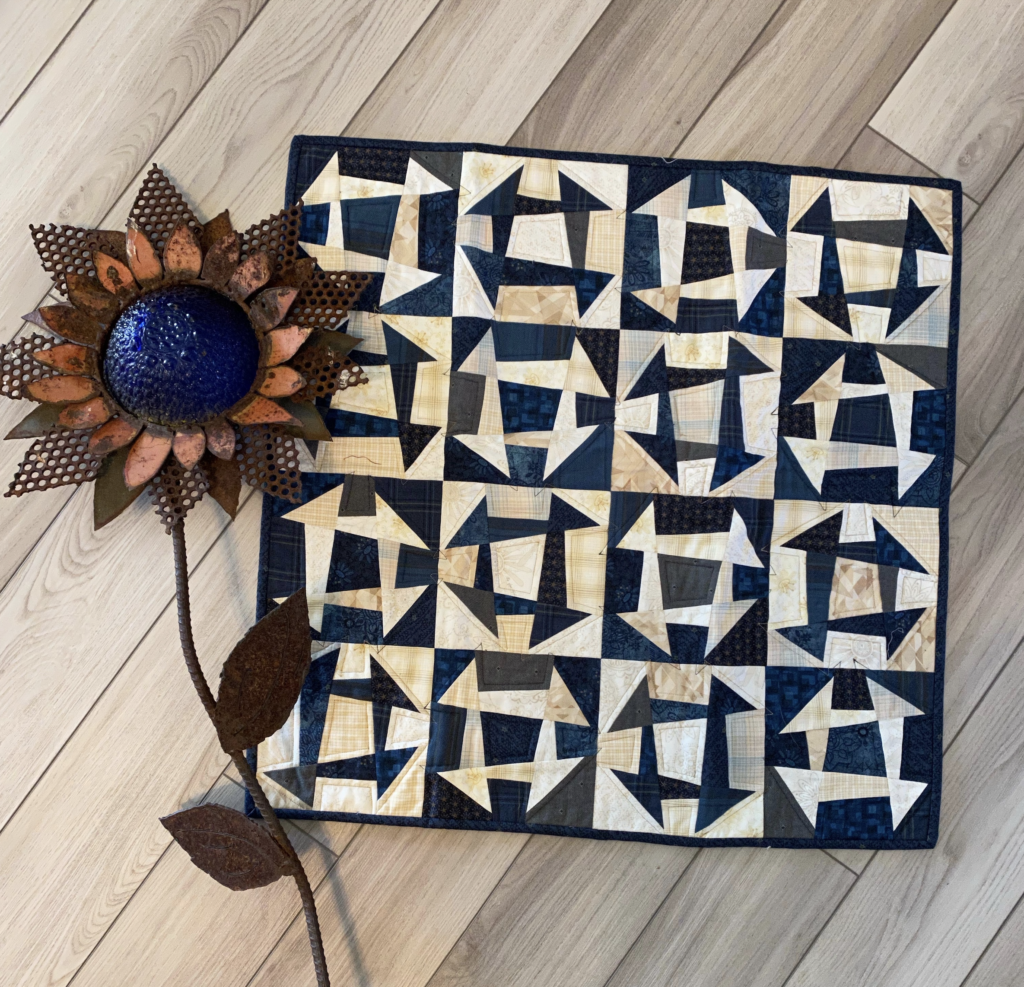 Happy Dash
Teacher – Janet Nesbitt, One Sister LLC
Technique – Piecing
Skill Level – Beginner
In this class, students will learn the basics of Janet Nesbitt's "crazy" piecing technique with a cute project that can be completed during class. This trademark piecing method is easy and forgiving, ensuring quilting success for piecers of all levels. This is not a traditional piecing method in the sense that everything lines up, instead this as an alternative to traditional paper piecing which can be difficult for some that have difficulty working in reverse/from the wrong side. Note: this is not a machine quilting class.
This year, due to popular demand, we have expanded our class offerings and have invited some brand new teachers! Today we want to highlight two new teachers and the classes they are teaching.
Charisma Horton
Charisma is teaching 4 classes this year! Check out the projects and the classes below.
Jen Belnap
Jen did an Instagram takeover to show you the classes she is teaching this year. See her classes below!
---
How fun is that?! We hope to see you at Garden of Quilts this year! Find all the information you need about the event HERE.
See you next month!