Hi Makers! It Lisa Jo of Neverlandstitches back to share with you a new quilt made with a lovely new fabric collection.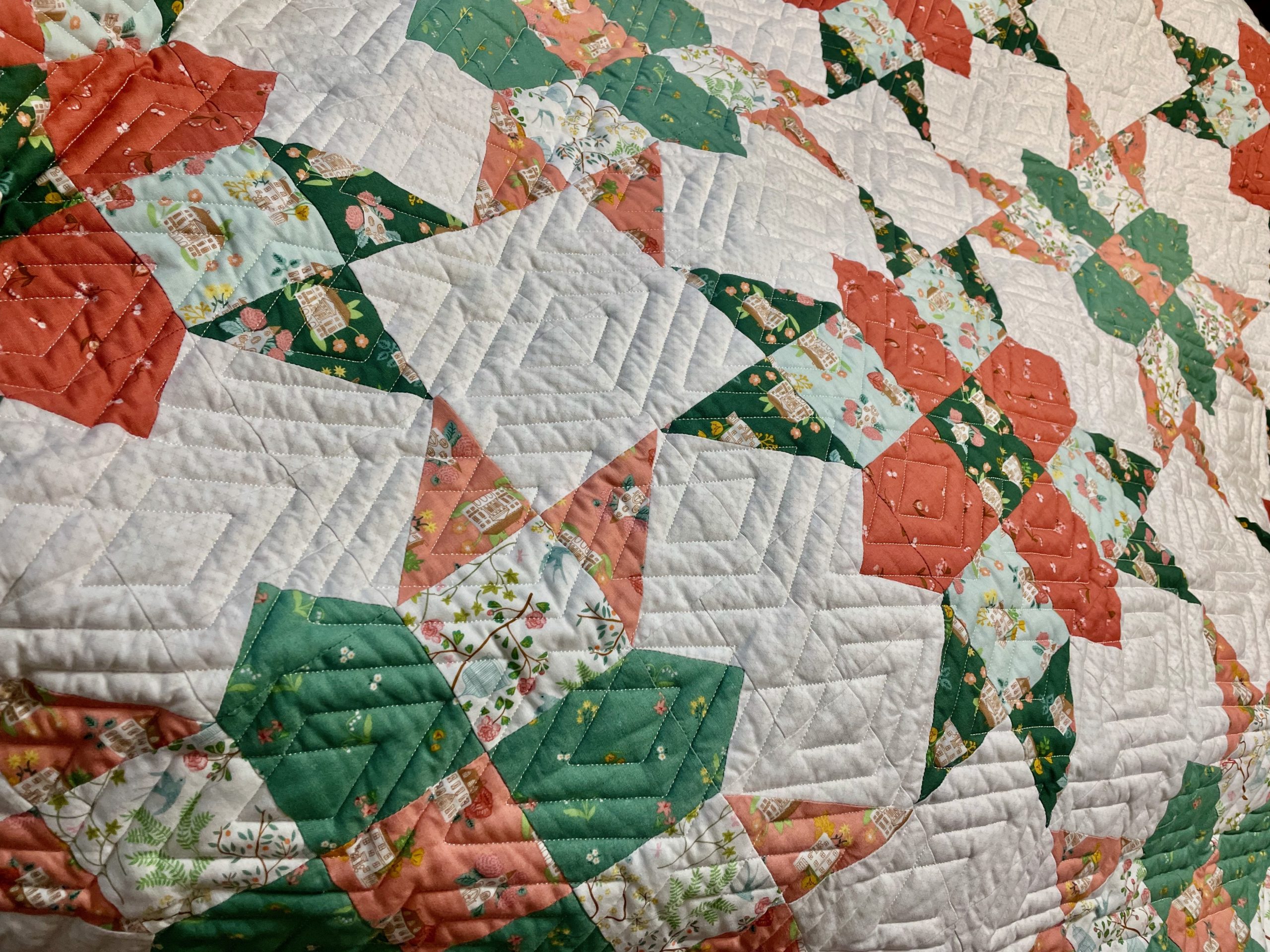 Emma was designed by Rachel Erickson of Citrus & Mint Designs The collection was inspired by the move Emma which was inspired by the novel by Jane Austen. This wonderful collection is a celebration of all this Jane Austen with fancy balls, walks in the garden, Georgian Era decor and stunning empire-wasted gowns. This inspired floral prints, swallows, ditzy prints with a sprinkle of tiny flowers, couples dancing, houses, and birdcages. These prints are done in dreamy color palette of honey, cream, mint, rose, pink and yellow.
The Quadrille Dance Quilt was inspired by the ballroom dance of the era in which Emma takes place. The dance was fashionable in ballrooms during the 1800's for four couples to dance in square formation. It was actually the predecessor of the American Square Dance. The blocks attempt to mimic the movements of the couples as they dance. Placed together it's as if you are on the balcony of the ballroom watching all the groups of couple dance.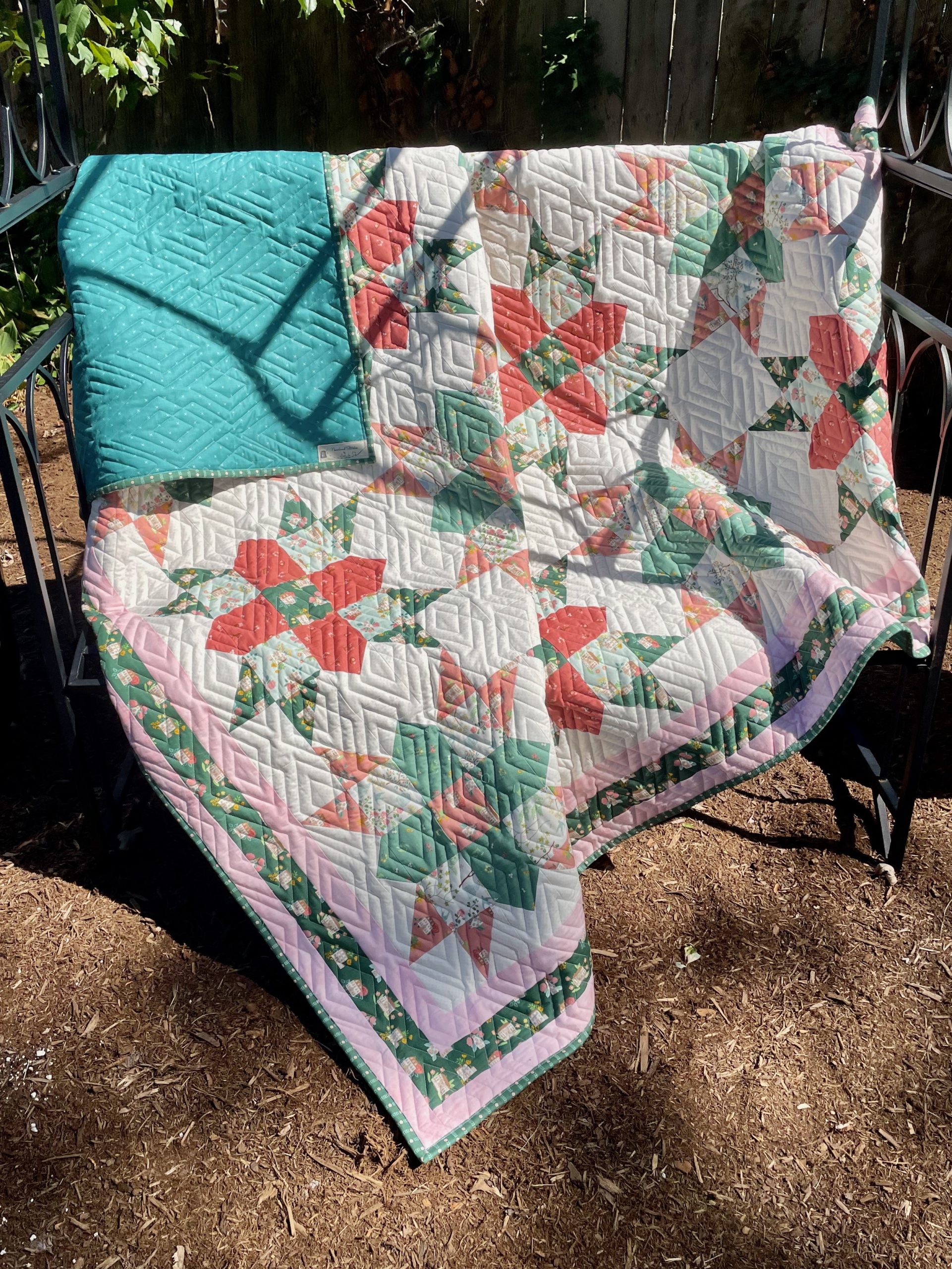 I chose to use the house ditzy, main and birdcage prints in mint, rose, cream and pink. To give the quilt some added dimension fr the ballroom floor I used Vintage White Kisses as the background fabric and borders with Shades in Tutu. In addition to make this quilt ready to snuggle under during the winter months and watch a Jane Austen inspired movie I used two layers of batting.
The Quadrille Dance Quilt is available in my Etsy Shop if you'd like to make your own version.
For more inspiration, follow me on instagram @neverlandstitches or my blog Neverlandstitches.
Until next time…I hope you always find something around you that inspires your creativity…
Lisa Jo Girodat