Lori Holt's Crazy Quilt Paper is shipping to stores now, and we are doing a happy dance!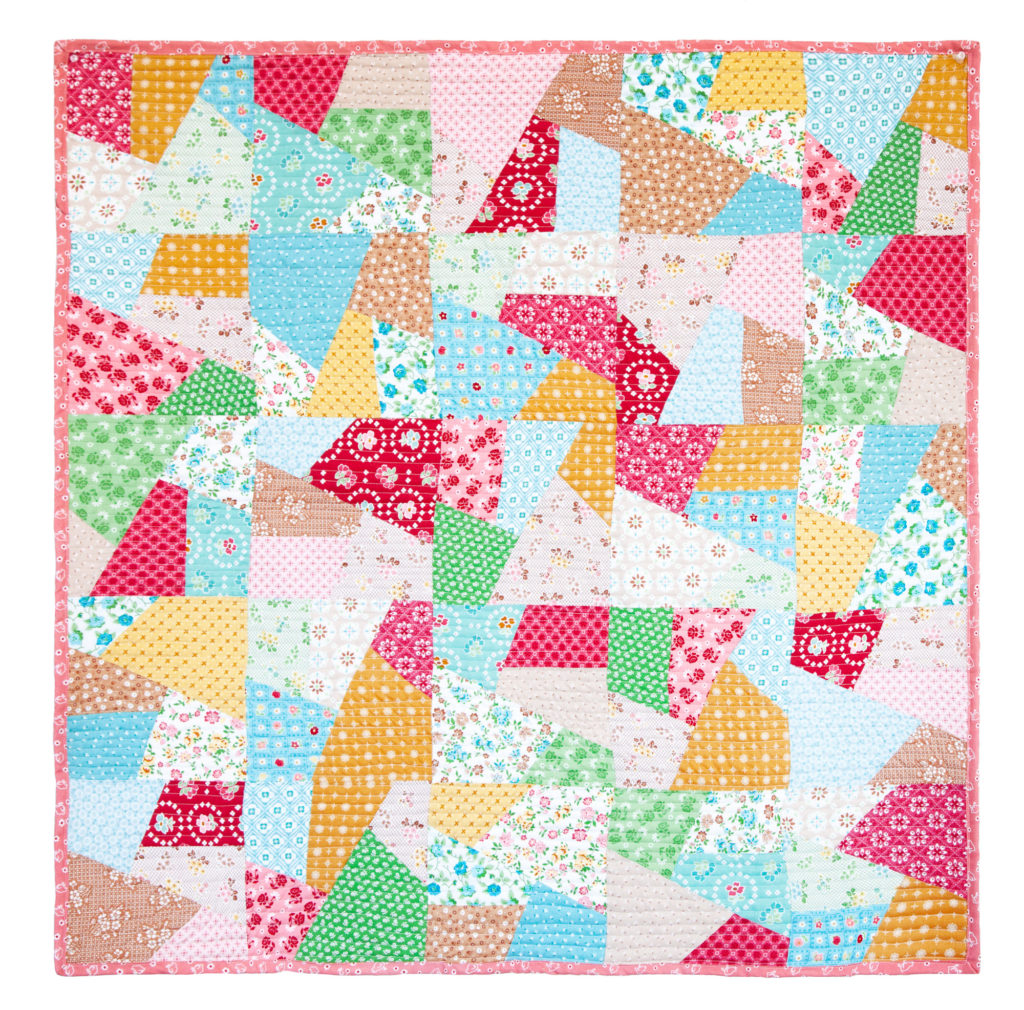 This is such a fun quilting method, and a fantastic way of using up random fabric pieces you have in your stash.
I used Lori's brand new Granny Chic fabric for this quilt — a perfect choice for crazy quilting, don't you think?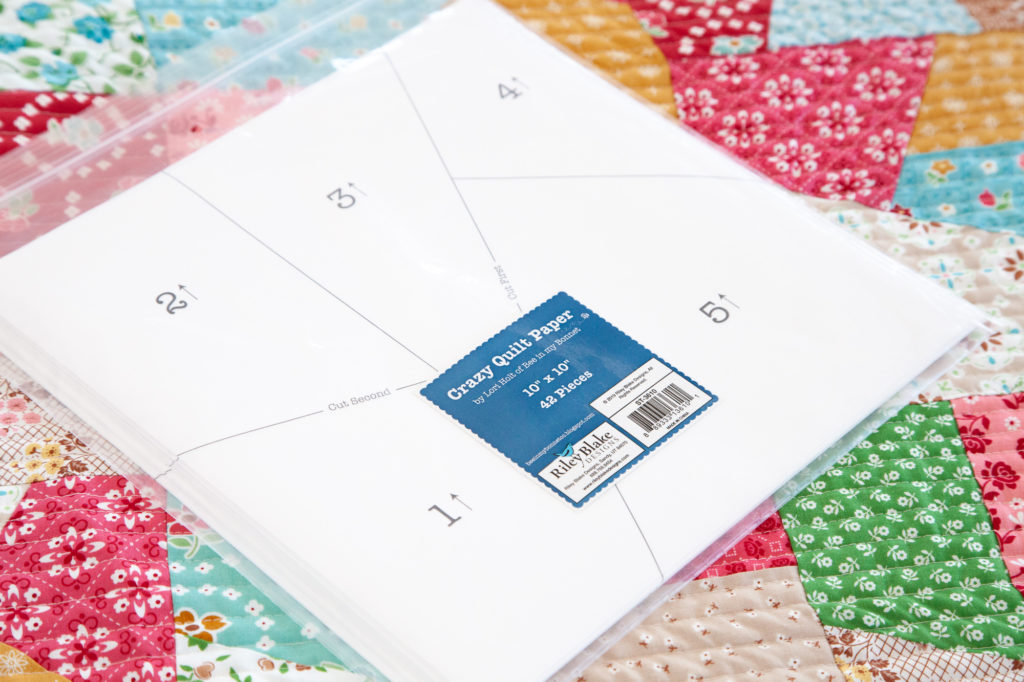 Using Lori Holt's brand new Crazy Quilt Paper, the squares come together in a snap. Once I had a rhythm going, I was able to whip up five squares in 20 minutes. Not bad! Click HERE to see step-by-step instructions.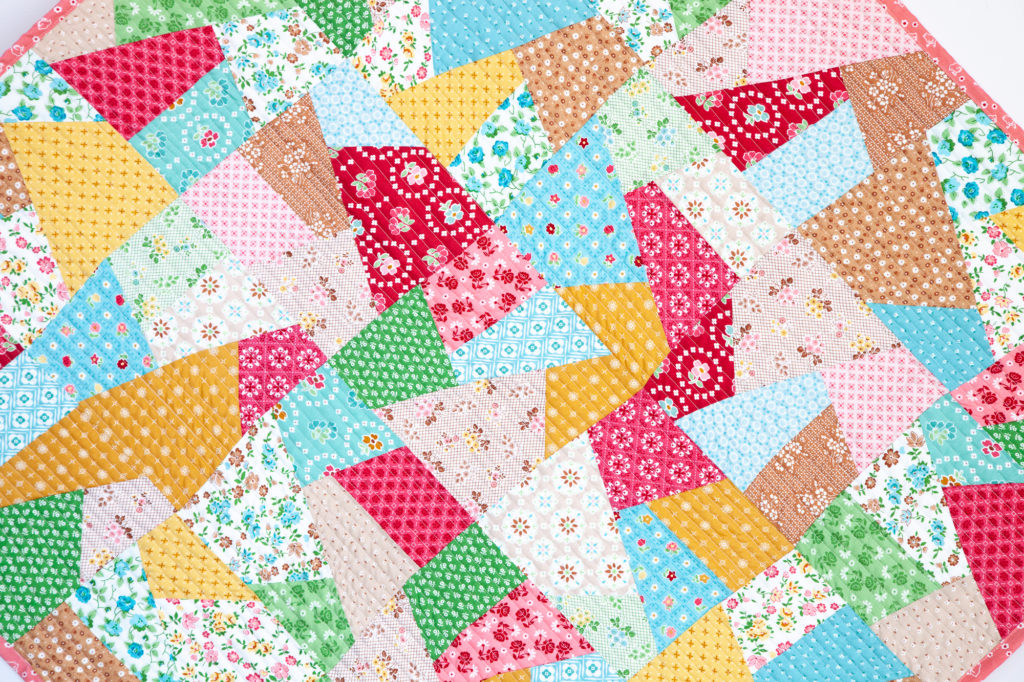 For this baby quilt, I knew I needed five rows of five squares. So for each set of five blocks, I selected a different group of fabrics. Once I had my 25 blocks finished, I arranged them in rows, making sure that each row had five different blocks, and that the blocks were all facing in different directions.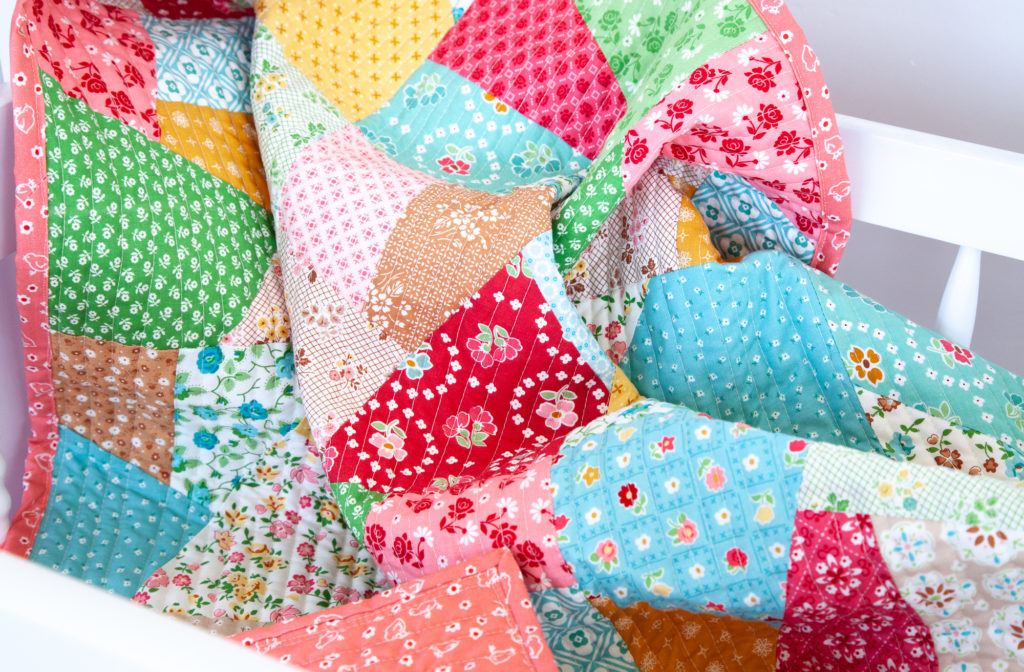 The finished result is this charming, scrappy little baby quilt, full of joyful pattern and color.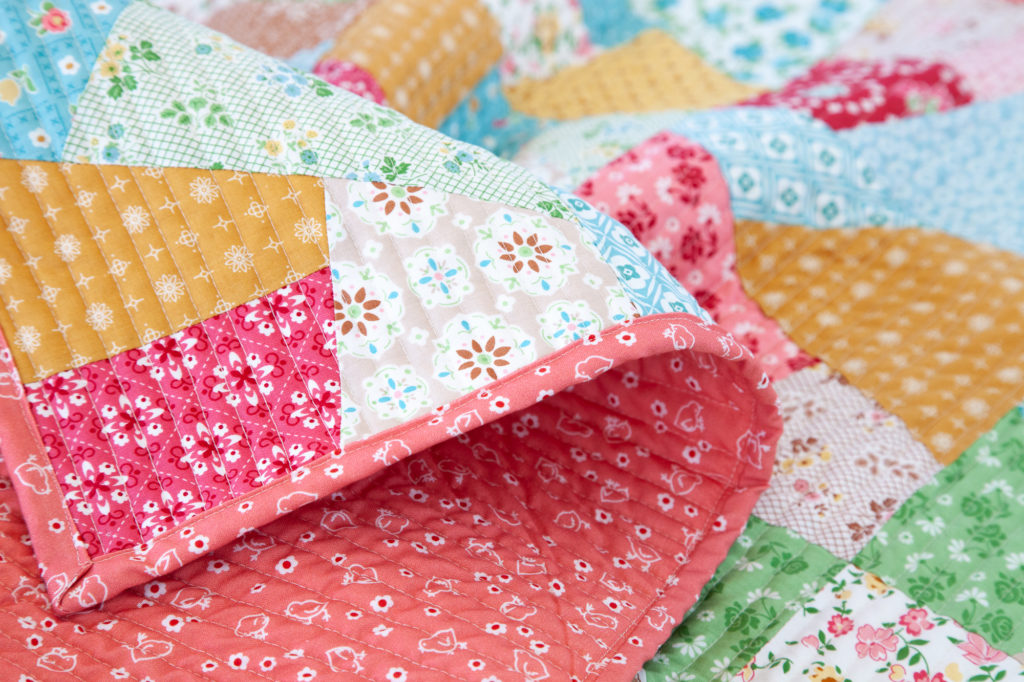 I used Lori's Coral Chick wideback fabric for the quilt back and binding. Easy and super cute!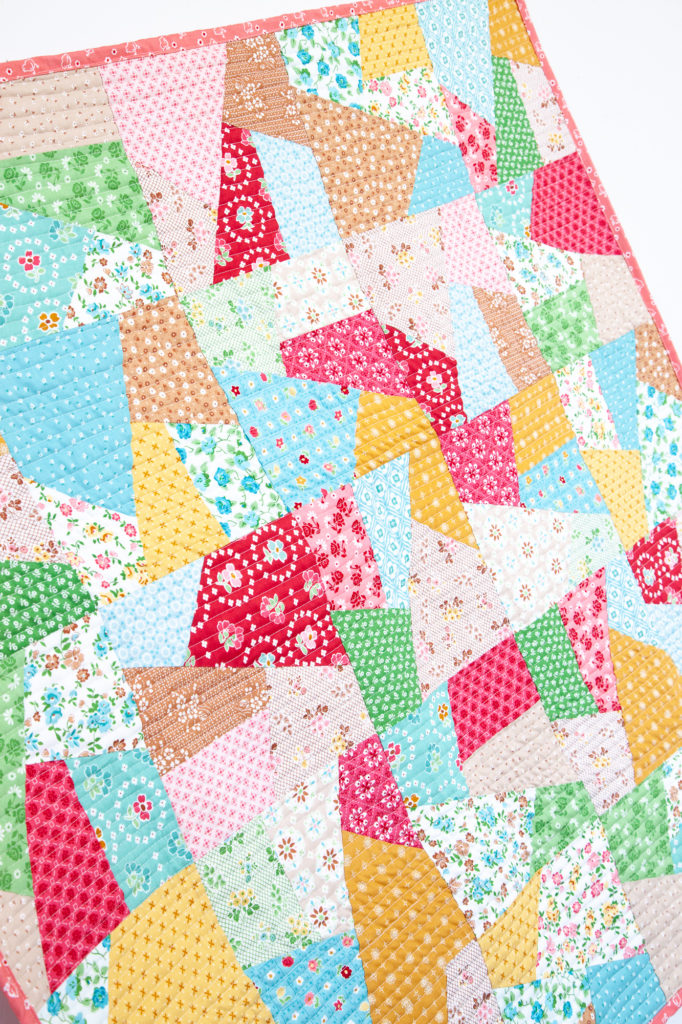 I quilted with simple straight lines about 1/2″ apart. Any quilt design would be lovely here.
Lori's Granny Chic fabric is available now in stores, and her Crazy Quilt Paper is shipping now!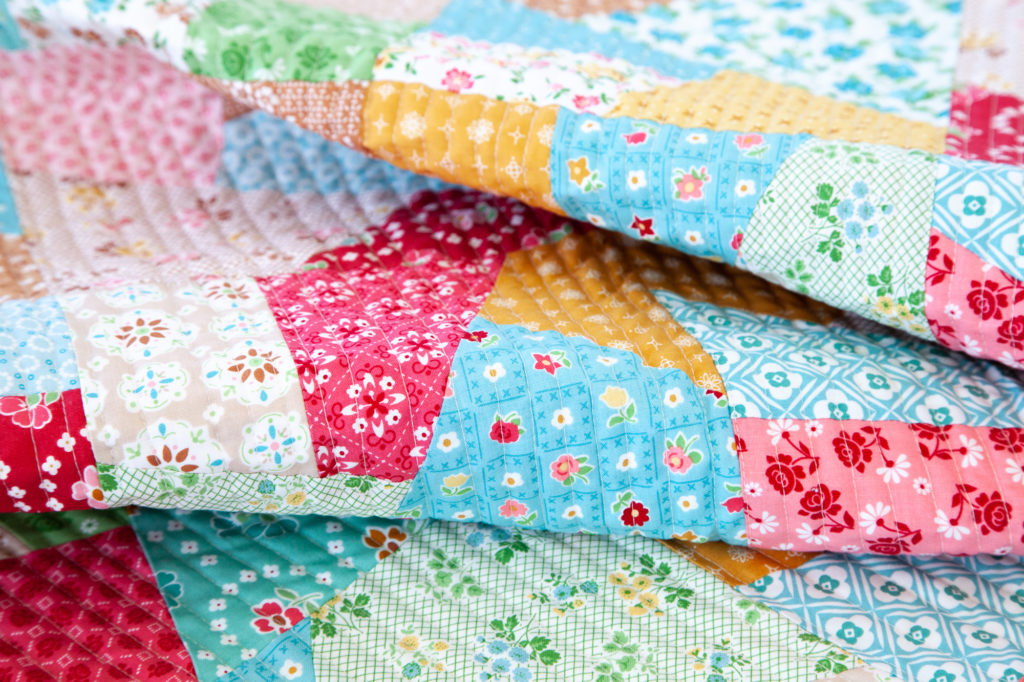 We are seriously CRAZY about Lori's Crazy Quilt Paper! Pick up yours from your favorite local or online quilt shop and share your makes with us on Instagram using #loriholtcrazyquilt, #grannychicfabric, #rileyblakedesigns, #iloverileyblake, and @rileyblakedesigns.
Happy Quilting!