Here at Riley Blake Designs we have no shortage of lovely and talented people who work with us. Today's quilt feature is brought to you by Lisa! Lisa is a true delight and works in the RBD Kit department. We were thrilled to hear she was interested in doing this feature with us and can't wait to show off her quilt!
If you were at the Garden of Quilts event a few weeks ago you may remember seeing this stunning quilt blowing in the trees.
This collection by Beverly McCullough of Flamingo Toes is called Daisy Fields. We love the colors and designs in this fabric but have a special soft spot for the teeny tiny bees!
This pattern is by Allison Jensen of Woodberry Way and is called Summer Blossoms. Isn't is just the perfect pattern choice to show off this fabric?!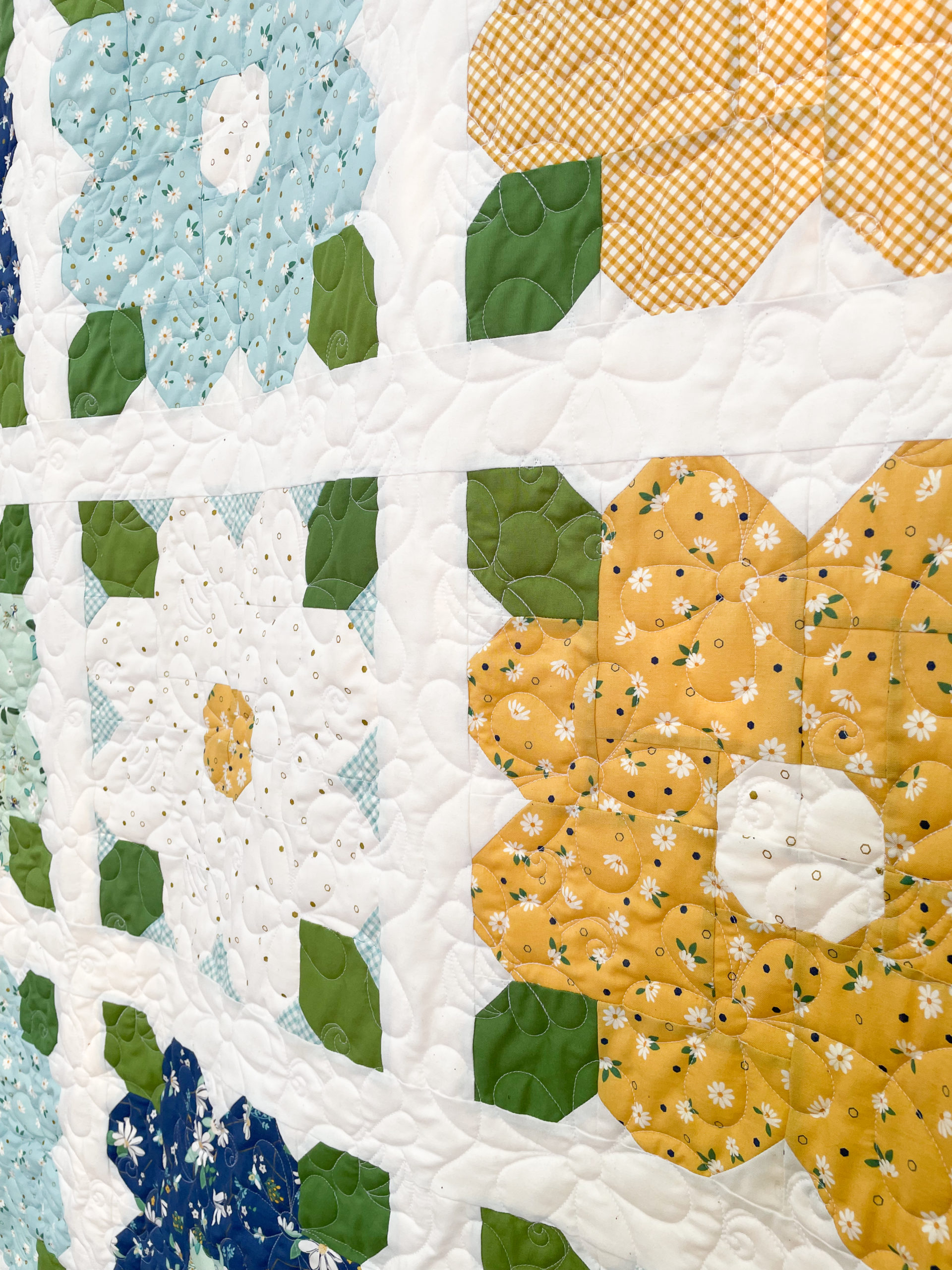 Now, for the details! If you look closely at the photo above you can see the quilting design. Just look at those cute bees!! We were totally smitten when we saw this quilt in person. Ready for the best part? Lisa did the quilting herself!
We are delighted to share that Lisa has some more projects in the works to feature here on the blog! We can't wait to see what she makes next.
Be sure to check with your favorite local or online retailer to find Daisy Fields fabric and make your own swoon-worthy quilt. Tag us in your makes with #rileyblakedesigns and #daisyfieldsfabric.
Happy Quilting!