Need to spruce up your fabric mask option? Check out our new Face Mask Fabric Panels that will have you smiling from ear to ear!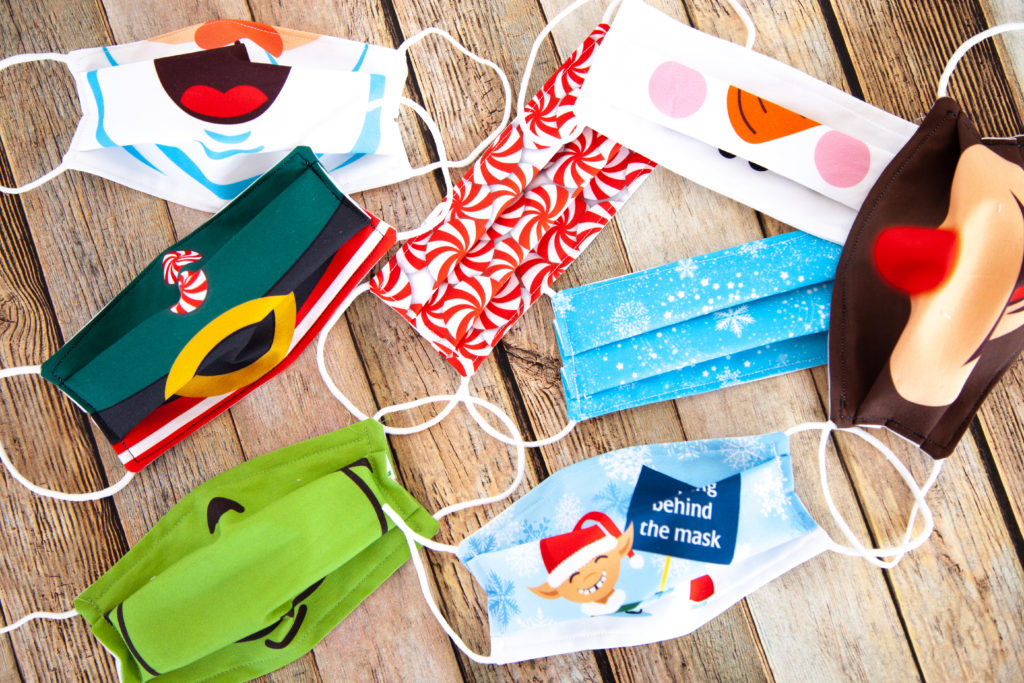 The Generic Face Mask Panel is anything but generic. It features 16 witty and adorable face masks — 8adult and 8 children/youth masks along with easy-to-follow instructions printed right on the panel for your convenience. Simply cut out the squares, add your favorite fabric backing, and sew up a mask in minutes!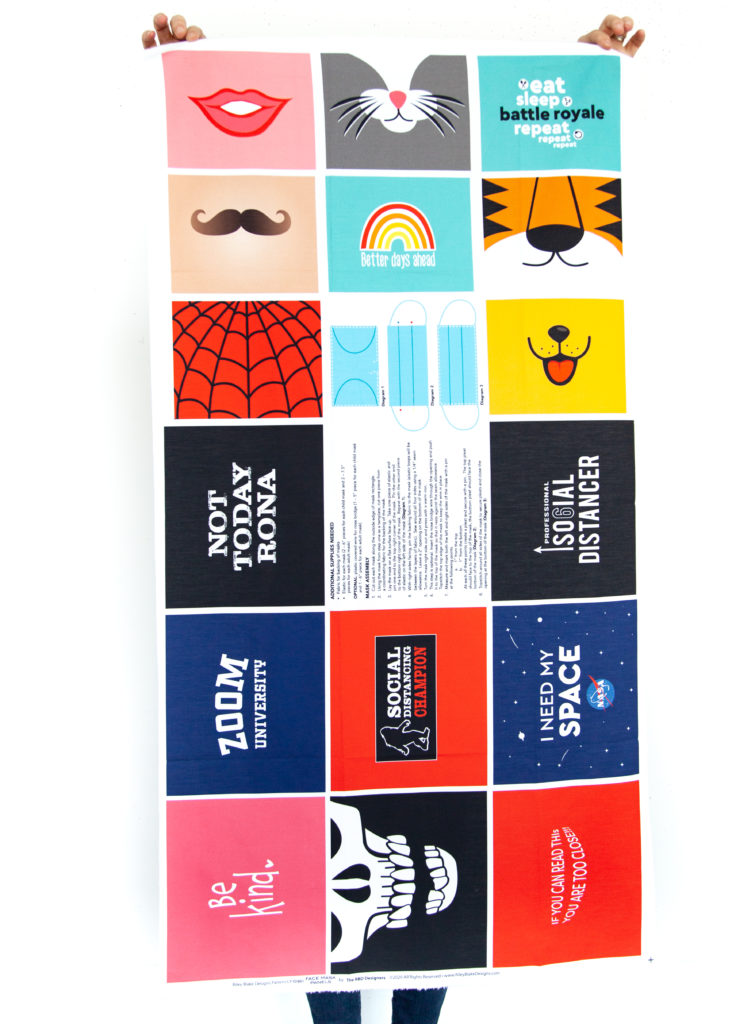 In addition, we have a Christmas-themed fabric panel, which is giving us all the heart eyes. Like the Generic Panel, the Christmas Panel features rectangles for 8 adult masks and 8 children/youth masks.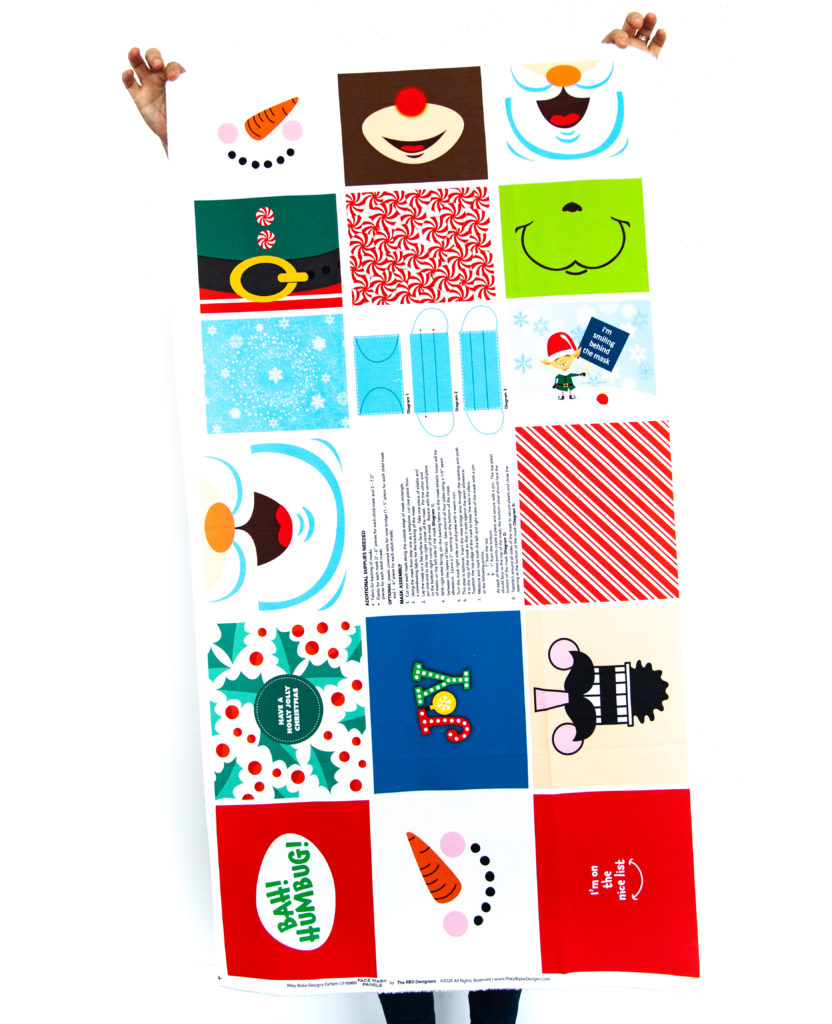 I took some photos of our step-by-step process making the masks to show just how easy these are to make.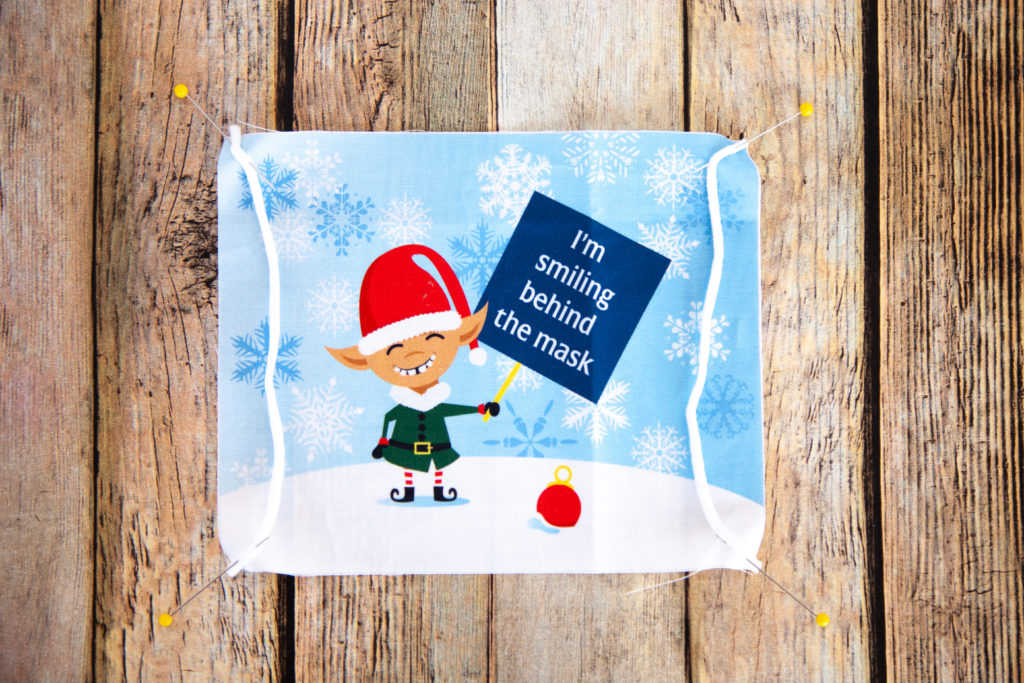 To begin, cut out the rectangle you want to use for your mask front. Following the measurement guidelines on the instructions, cut out two pieces of elastic and pin to each corner. Once you get the hang of this, you won't need to pin the elastic, but this is helpful for beginners and to see where the elastic will be sewn to.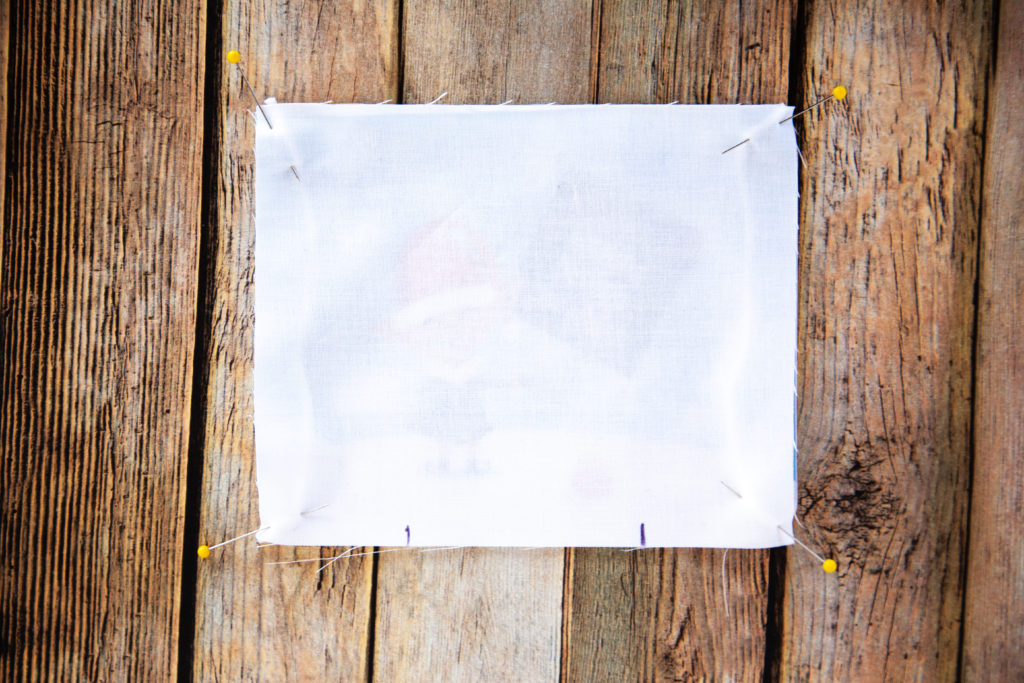 Next, add the fabric you are using for the mask back. The mask front and mask back should be facing right sides together. Pin. The elastic is now sandwiched in the middle.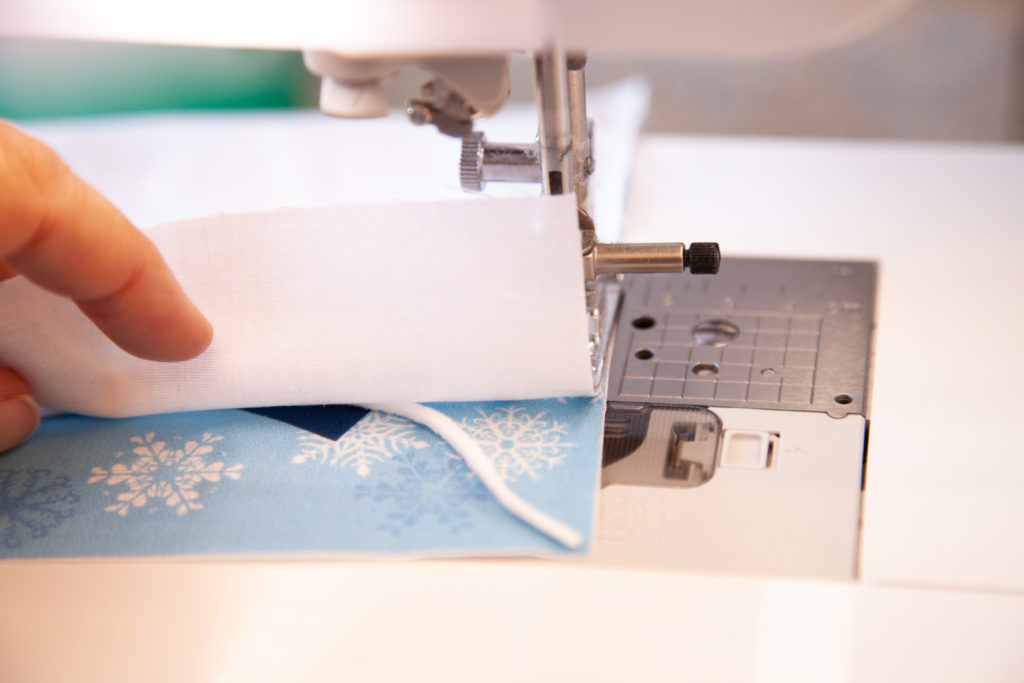 Leaving a small opening so you can turn this right side out, start sewing around the perimeter, catching the elastic in your stitches. I like to backstitch over the elastic just a little to make sure it is secure.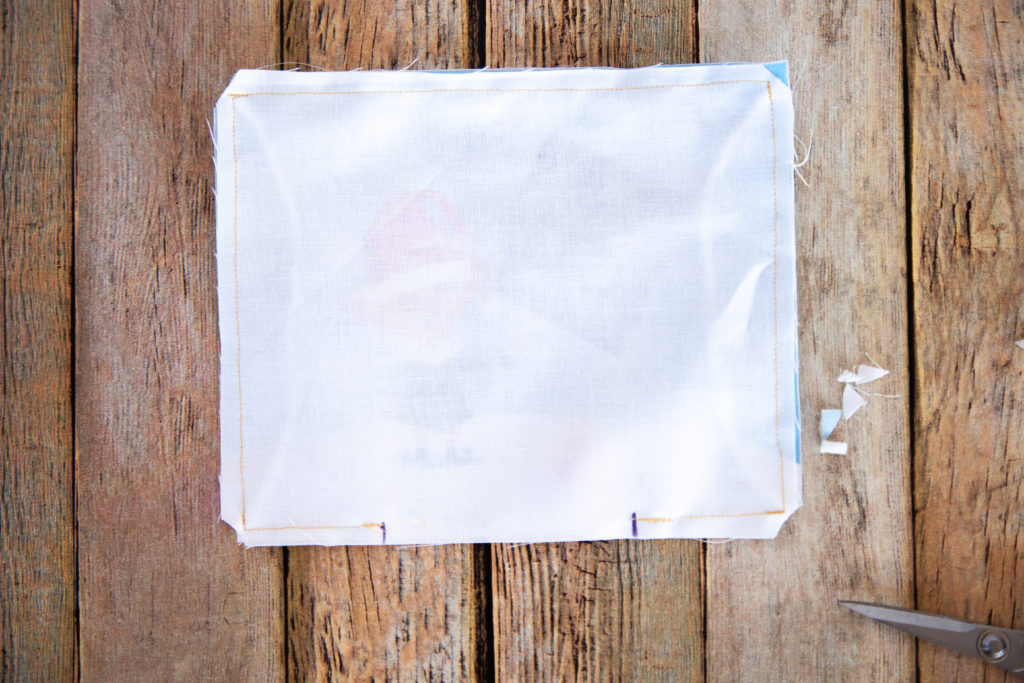 Here you can see how I left an opening for turning. Before turning, trim the corners, but make sure you don't trim the stitching.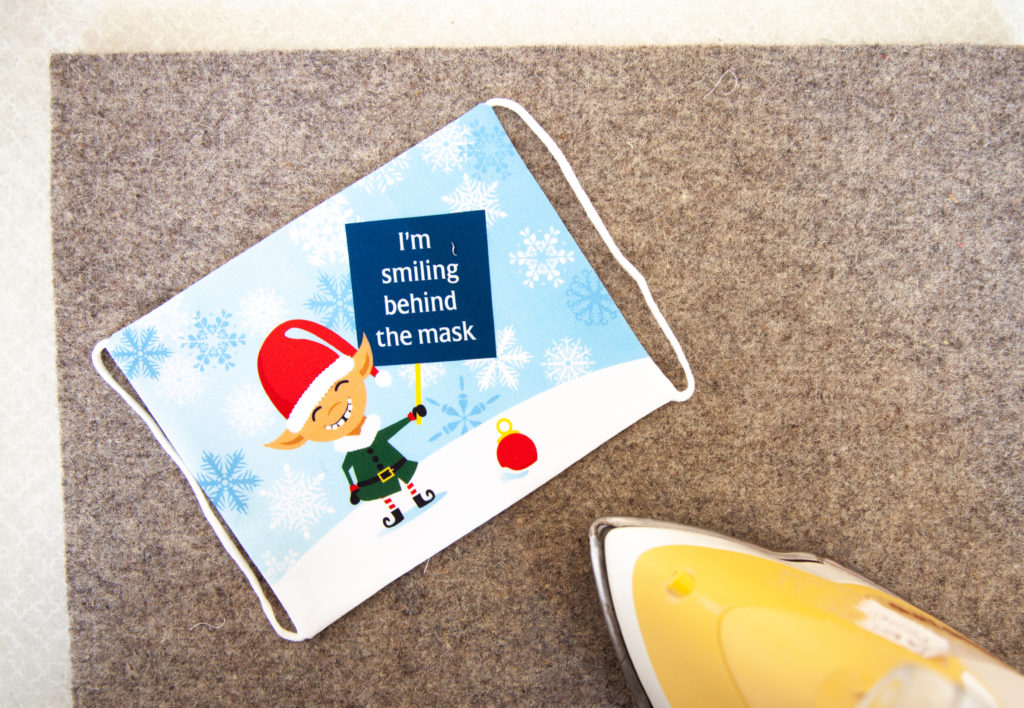 Turn right side out and press.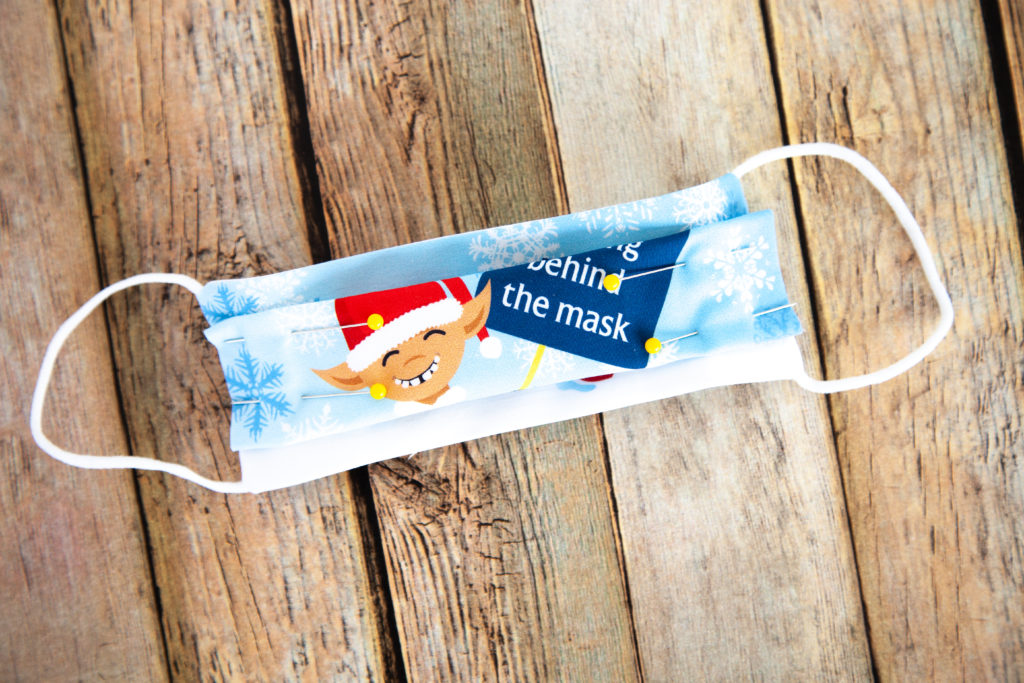 Because we really want to see the fun designs on these panels, we are going to pleat the mask so that the pleats turn opposite directions, meeting in the center on the back side.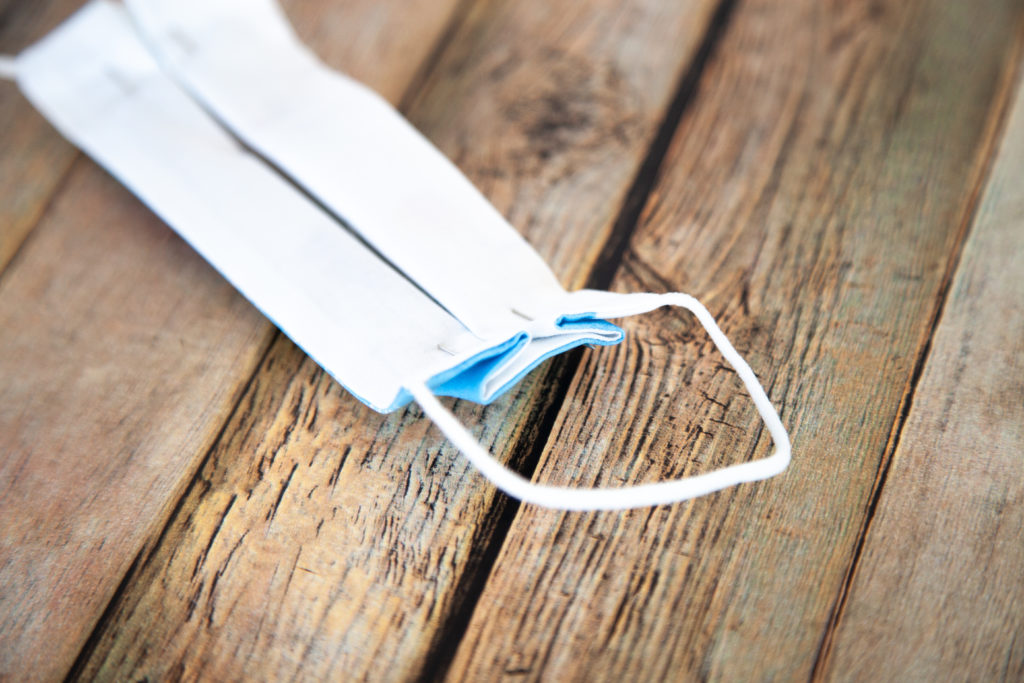 Here is a view of the back. Pin in place.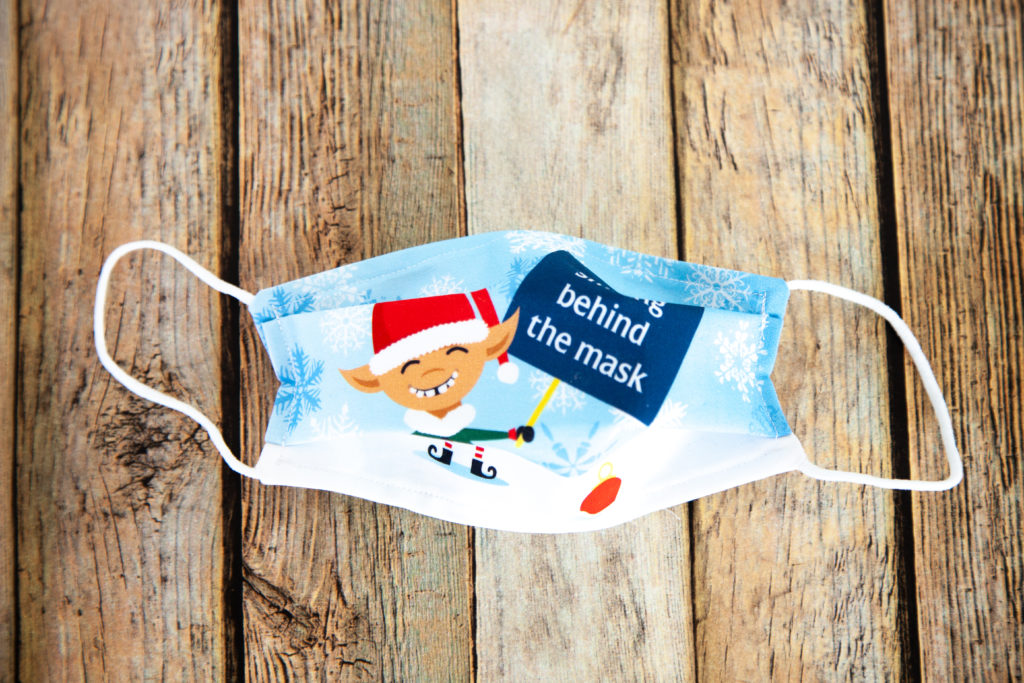 Top stitch around the entire perimeter and you are done!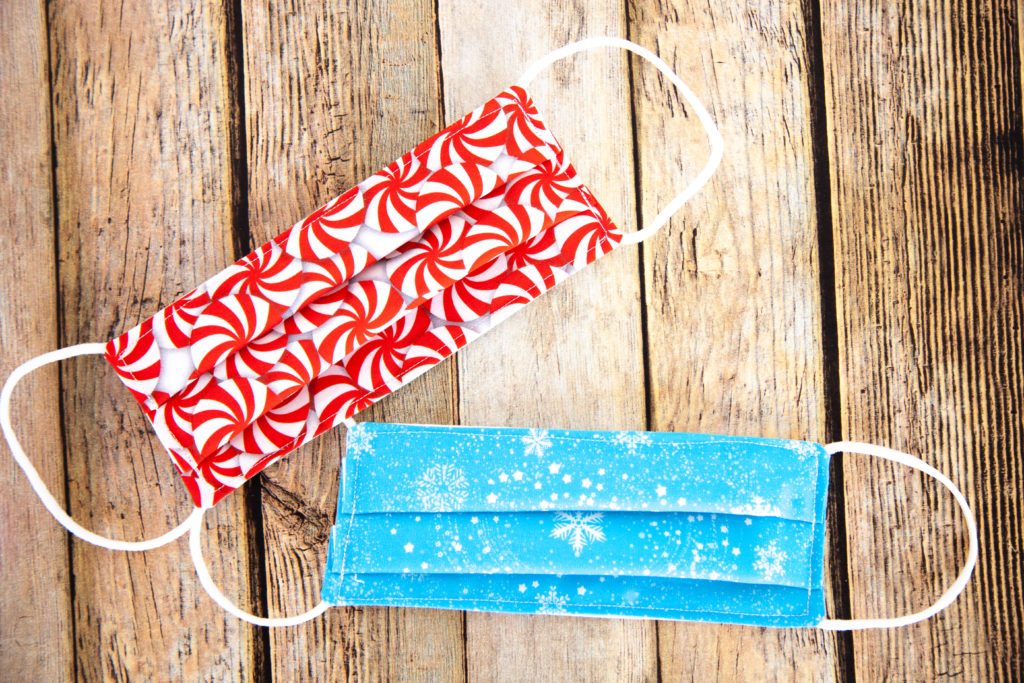 There are a couple designs that will allow you to pleat either way. Here you can see I made the pleats face the same direction.
And that's all there is to it!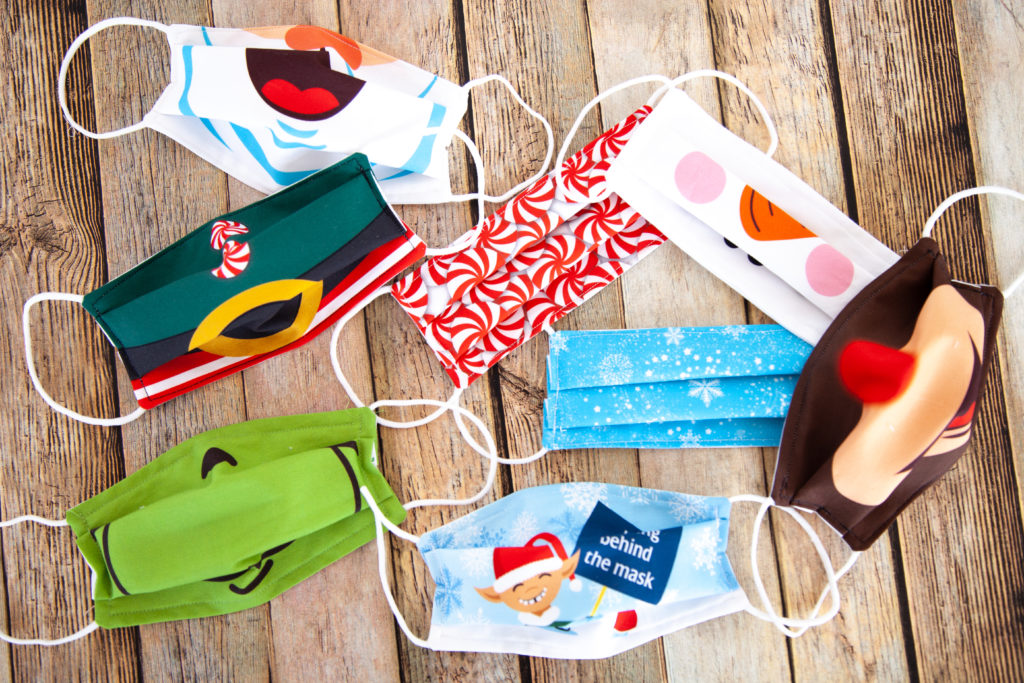 The Face Mask Fabric Panels are available now at your favorite local and online quilt shops. Pick up yours today and share your makes with us on Instagram using #rileyblakedesigns, #iloverileyblake, and tag us @rileyblakedesigns.