Festival of Lights is finally here, and today we are sharing the easiest, most fabulous table runner featuring the Table Runner Fabric Panel.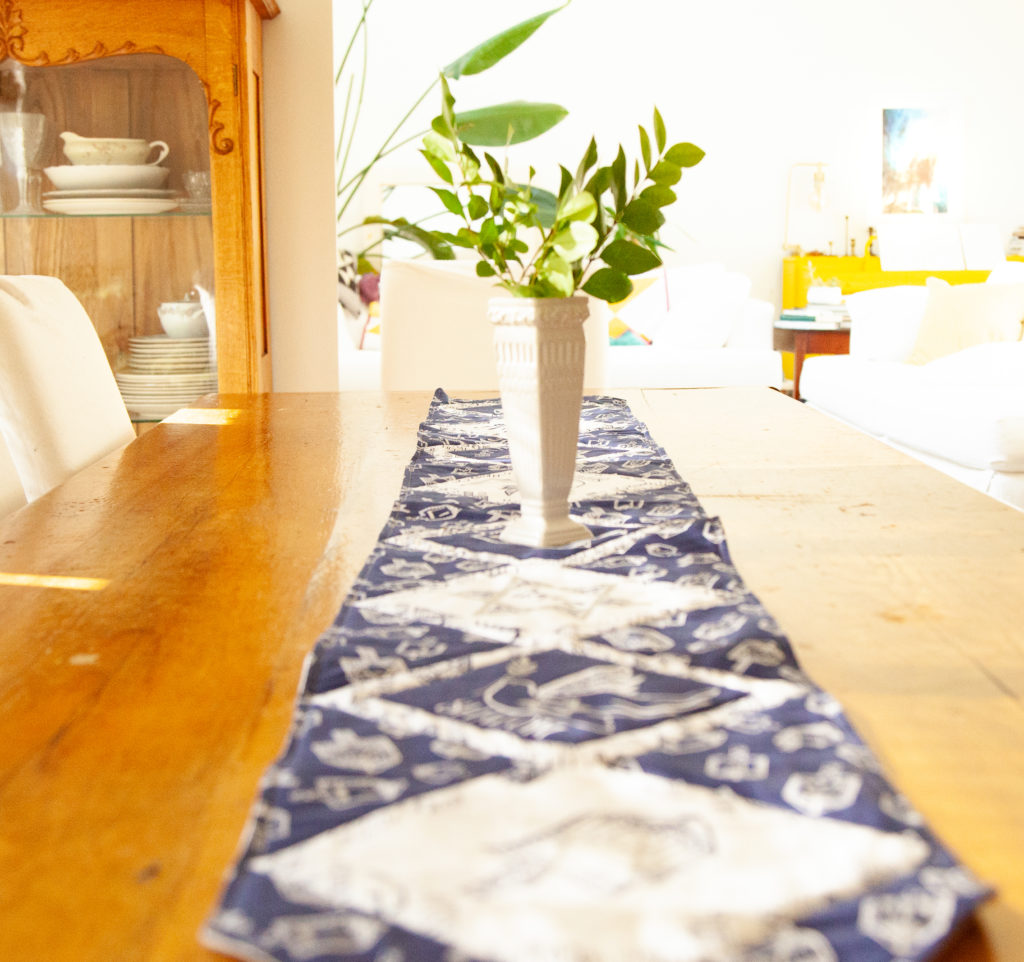 Table runners are such a simple, lovely way to add a splash of holiday spirit to a home! Festival of Lights celebrates the beauty and tradition of Hanukkah, with festive blue, white, and even a splash of silver sparkle!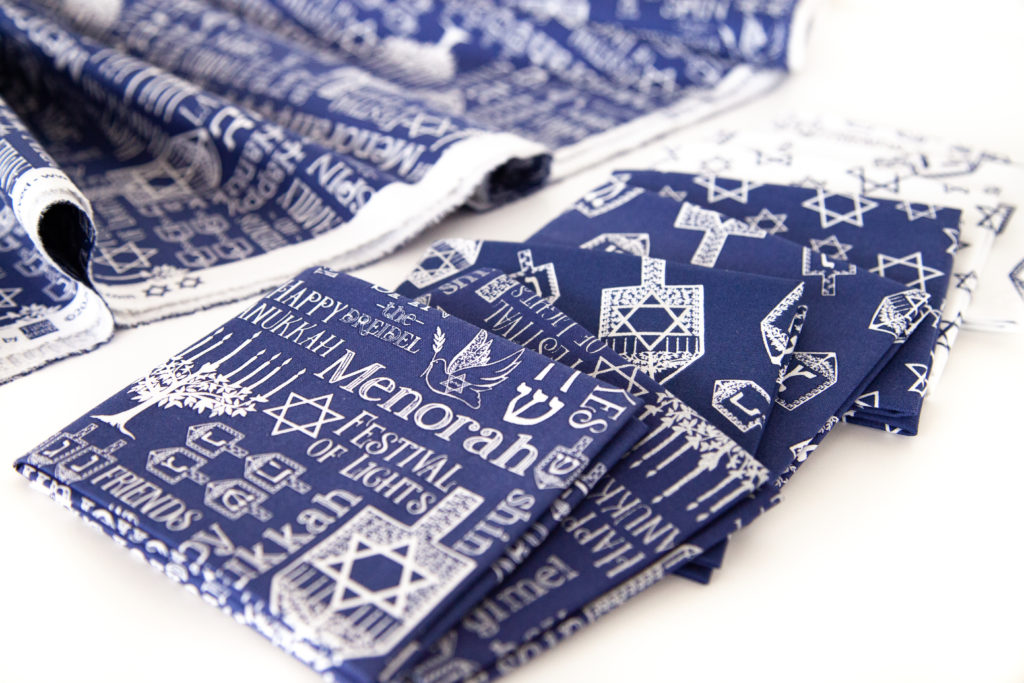 From designer, Tara Reed: "I married into a Jewish family in my 40's. Growing up I had played the Dreidel game and heard the story of Hanukkah at school, but it wasn't until I experienced Hanukkah first hand that I had a full appreciation for the holiday. I love the focus on spending time with family and the tradition of lighting the candles on the Menorah – symbolizing the oil that should have lasted only a day, lasting for 8 nights. The simple colors and intricate patterns speak to me as an artist. I am excited to share the "Festival of Lights" fabric collection and hope that the patterns and imagery capture the spirit of Hanukkah for you and your family as well."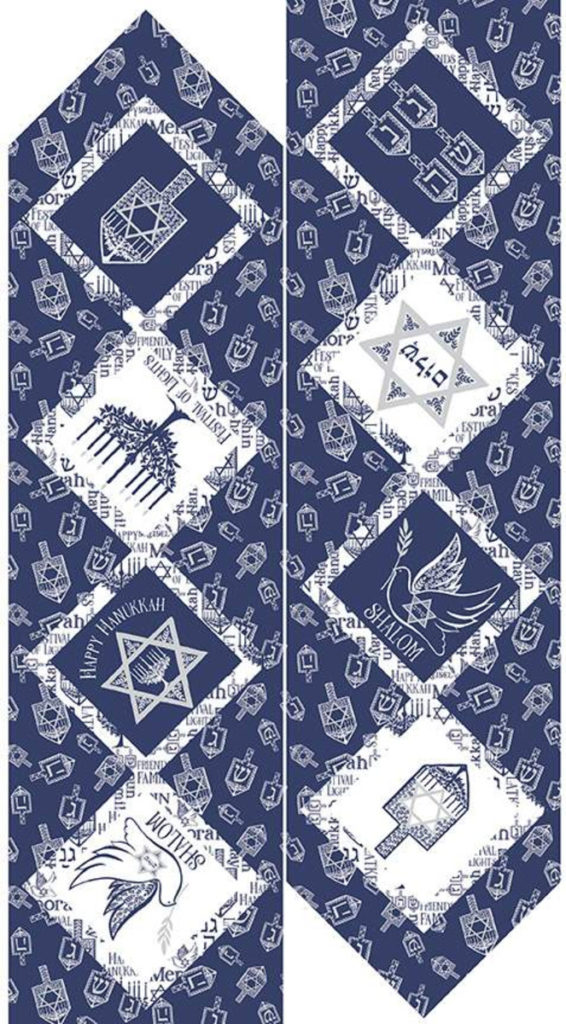 This table runner comes from the fabric panel — the panel measures 24″ x WOF. The panel comes in two pieces, which are sewn together along the short, straight ends. The finished table runner measures 11 1/2″ x 84″.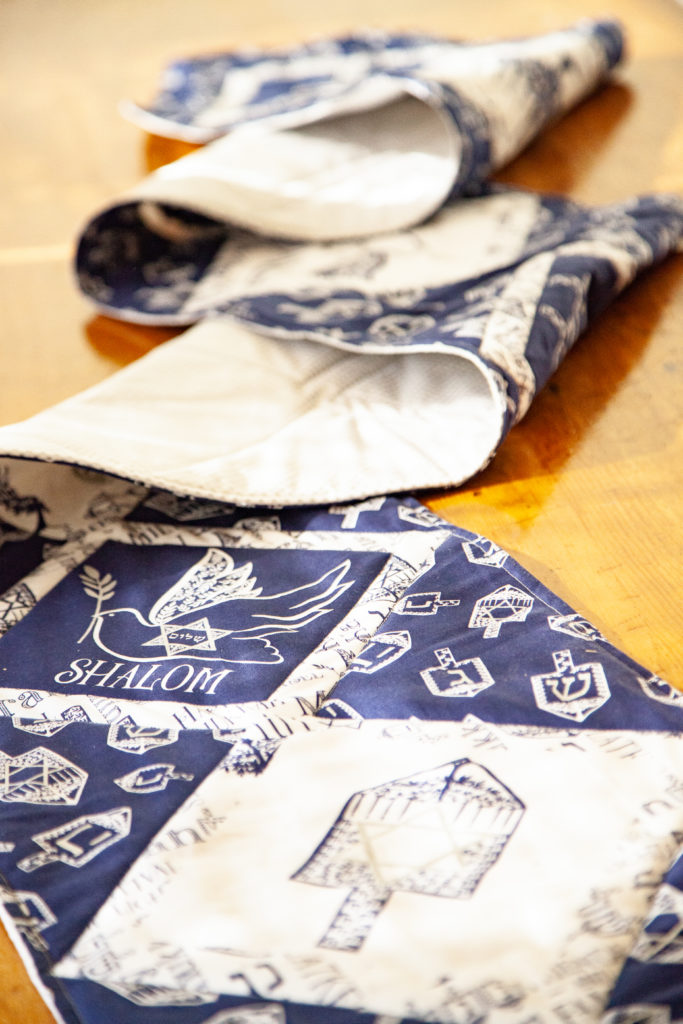 Here is a closer look at some of the designs on this runner.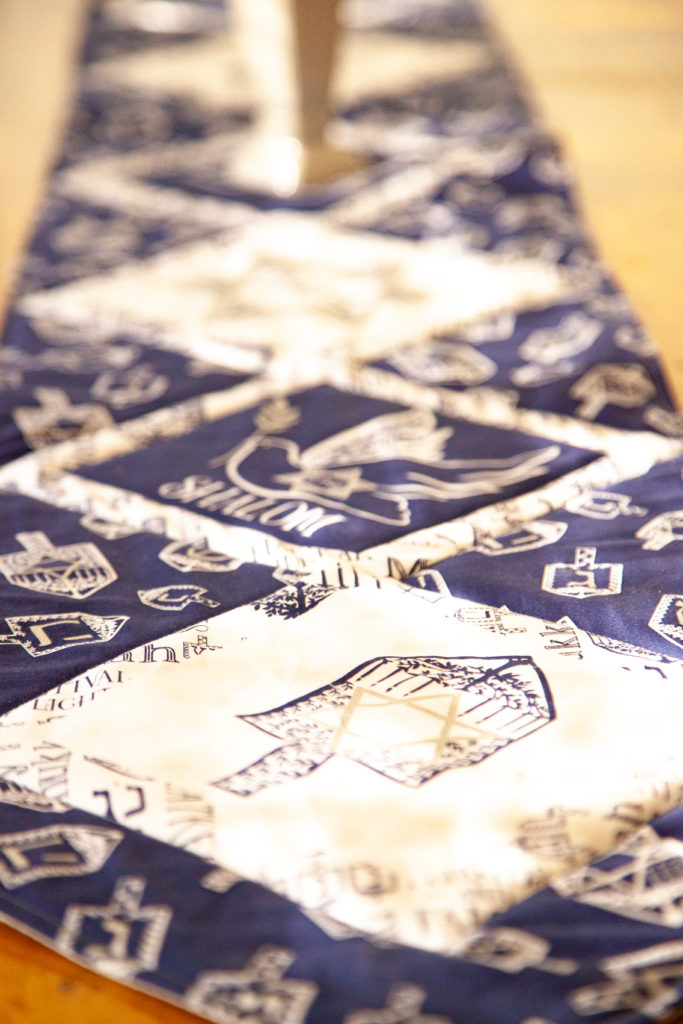 The table runner can be lightly quilted as shown, or quilted in closer, tighter lines for a more structured feel.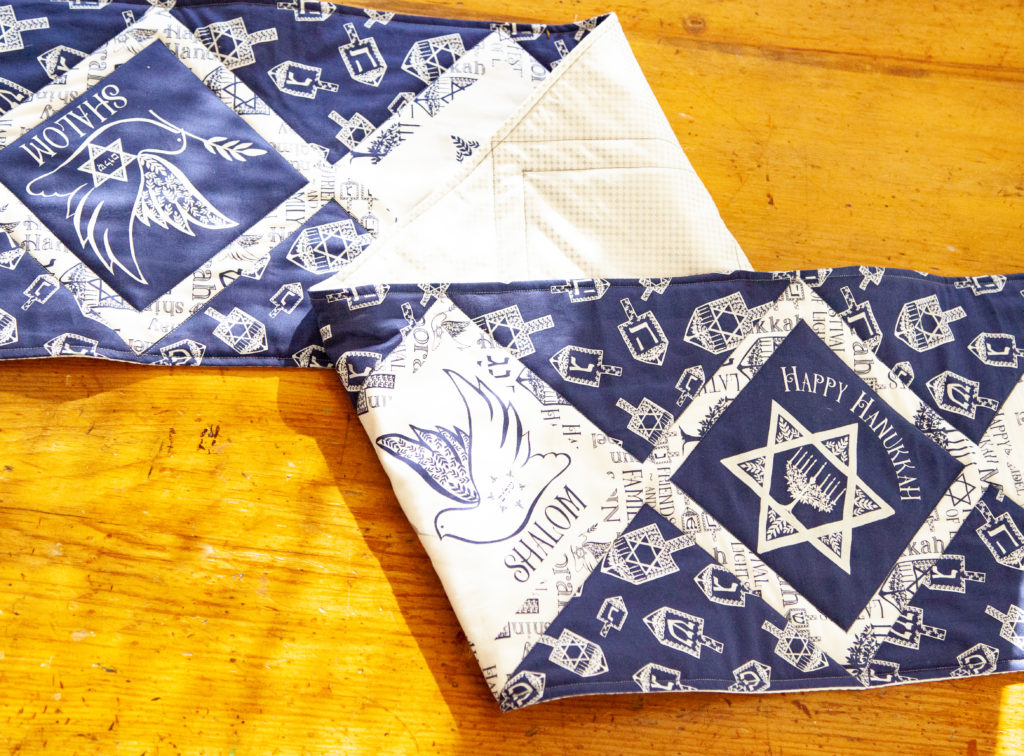 For this table runner, we basted batting to the wrong side of the back fabric. We then placed the front and back fabrics together, right sides facing. Next, we stitched around the edges using a 1/4″ seam allowance, leaving a 4″ opening. After clipping the angled edges, we turned the runner right side out, top stitched around the edges, and quilted it, following the diamond shape design.
Another option would be to assemble this the same way you would a quilt — make a quilt sandwich, quilt it, and add binding.
Either way is great!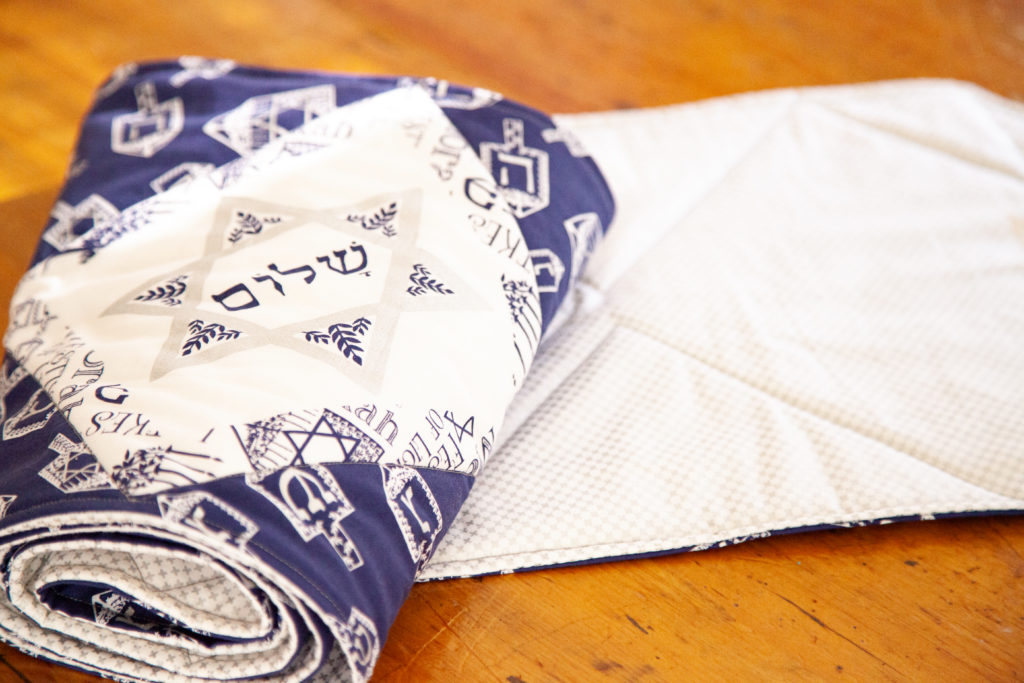 We used our Silver Sparkle Kisses — a Riley Blake Basic — for the back. We LOVE the pop of glam the sparkle adds!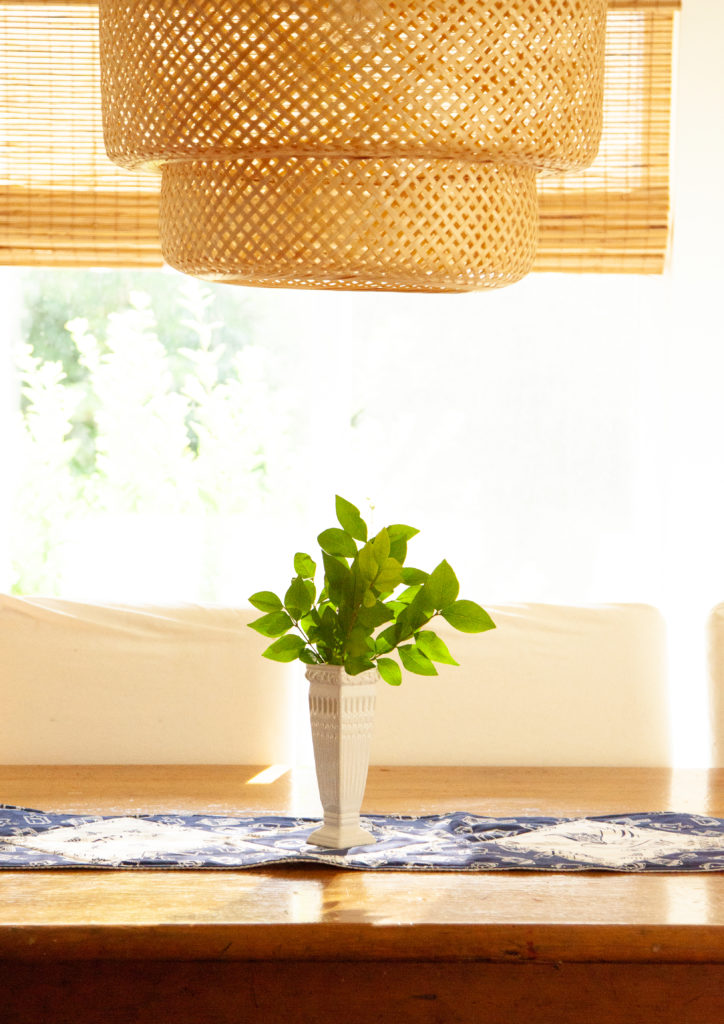 Isn't this lovely? Simple, timeless, and perfect for the holidays!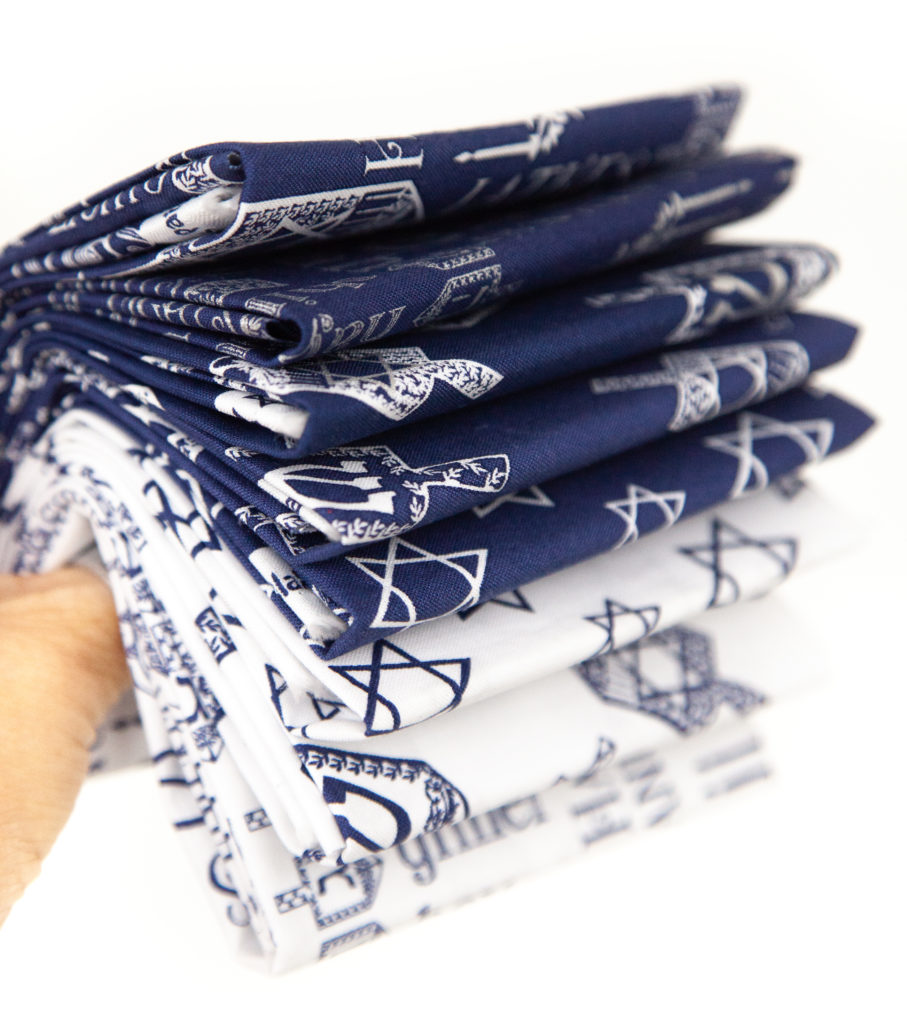 Festival of Lights, designed by Tara Reed, is available now at your favorite local and online quilt shops. Pick up yours today and share your makes with us on Instagram using #festivaloflightsfabric, #rileyblakedesigns, #iloverileyblake, and tag us @rileyblakedesigns.
Thanks for stopping by!