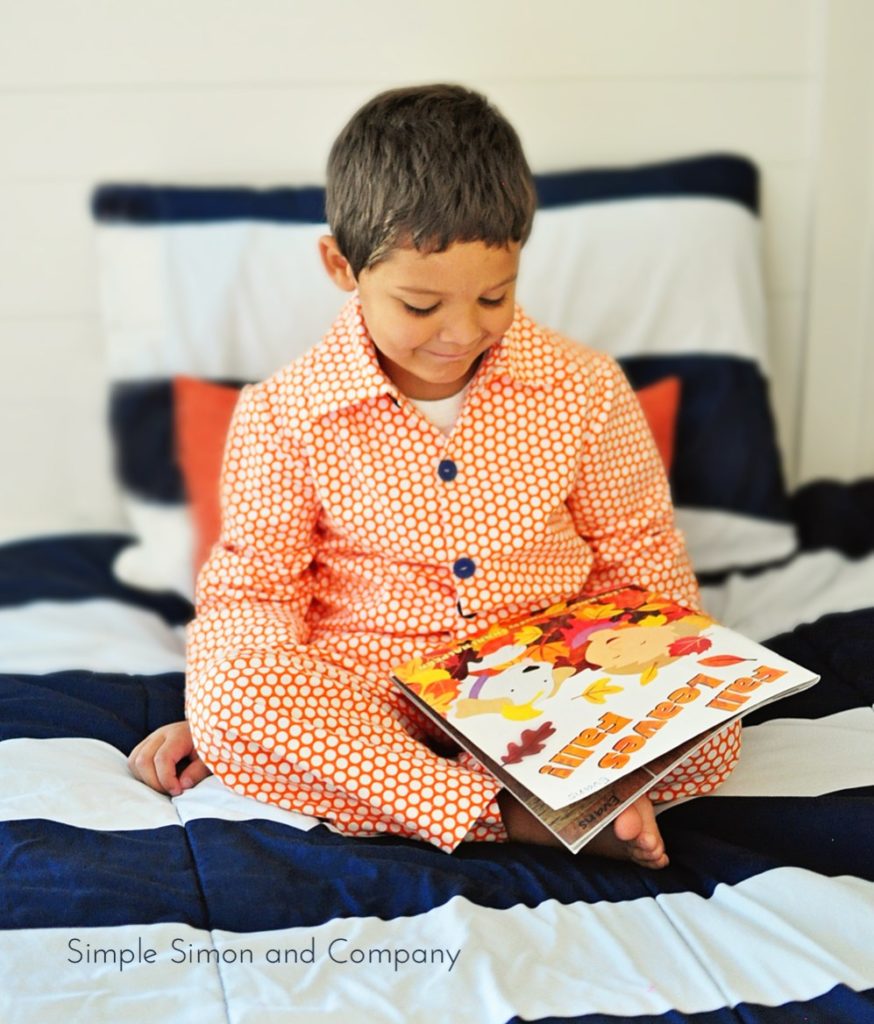 Today's stop on our RBD Flannel Showcase Blog Tour is at the Simple Simon and Co. blog. Using our Orange Honeycomb Dot Flannel and a vintage sewing pattern, Elizabeth whipped up these soft pajamas for her little boy – just in time for fall!
Hop on over to their blog for more about this adorable pajama set.
And be sure to stay tuned for more great projects featuring our cozy Flannel Fabric!