Today's stop on the Fossil Rim Blog Tour takes us to Quiltscapes, where the lovely and talented Deonn Stott shares this sweet little baby gift ensemble.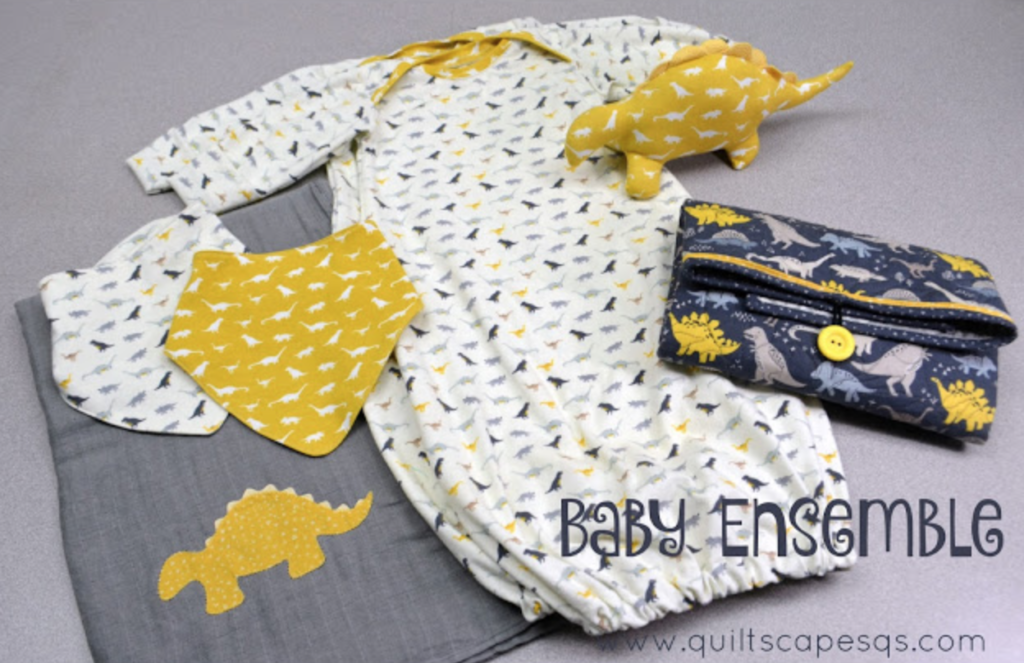 Deena Rutter's Fossil Rim fabric line features dinosaur-themed fabrics in both quilting cotton and jersey knit. So many options!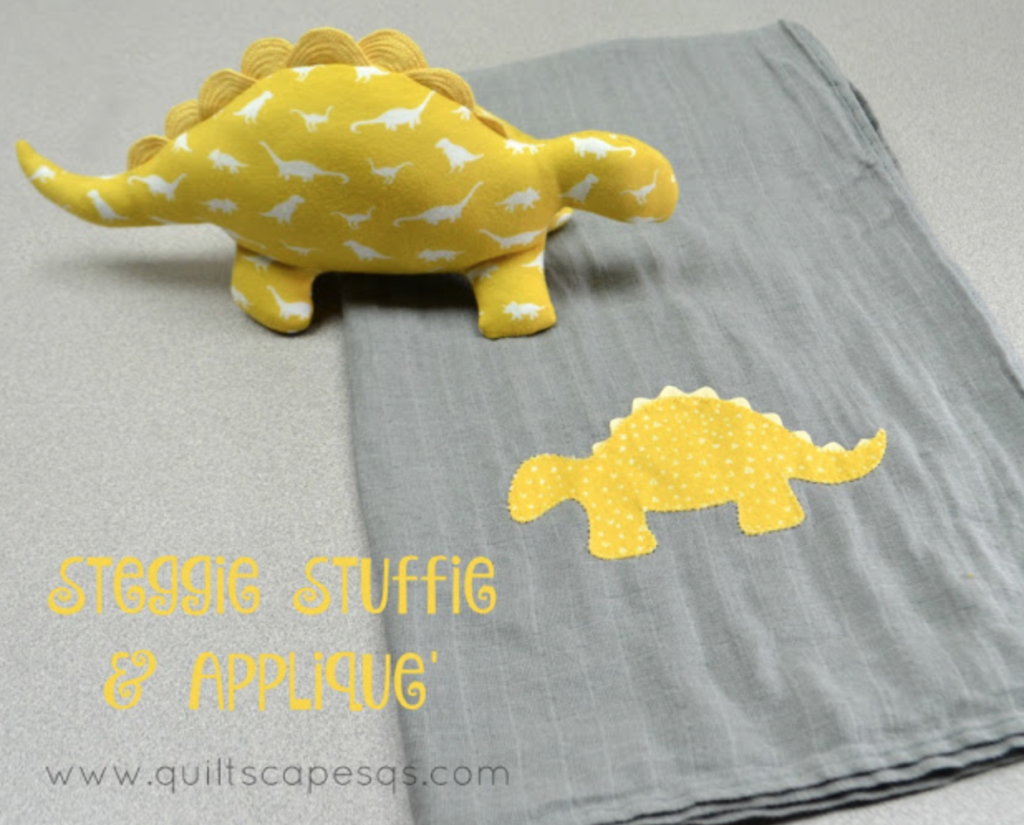 Deonn includes links to FREE patterns and tips for making these adorable and simple projects. Click HERE to visit Deonn's blog for more photos and information about these projects.
You can also follow Deonn on Instagram @deonnstott.
Be sure to check out Deena Rutter's complete Fossil Rim fabric collection HERE.