It's time for another Chunky Thread feature! This time it's a brand new, free pattern for all you lovely readers.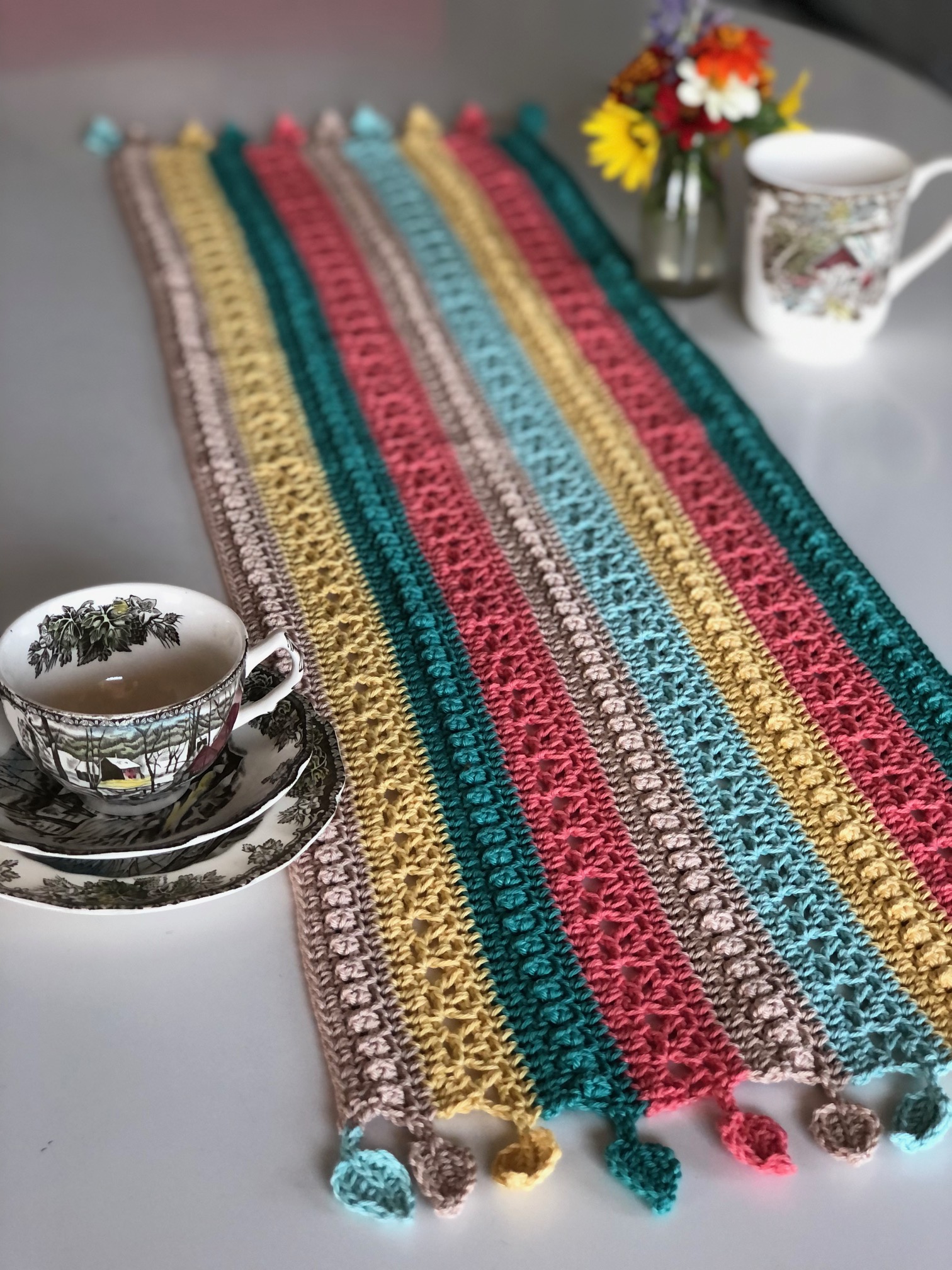 It's my favorite time of year right now – the golden spot between summer and winter. Leaves are crunchy on the ground, but a lot of trees are still green. Weather perfect. Harvest abundance everywhere. I tried to capture the deeper colors and variety of this season with my fall project.
Mix and match your favorite Chunky Thread colors for a table runner that features textured stripes with a touch of lace, crowned with a cute little make-as-you-go leaf fringe on each end.
I chose 5 shades and a random color repeat for my sample, but you can use as many or few colors as you like! And if you don't need a table runner, the pattern includes tips for how to adapt for other projects as well. You could easily turn this into a placemat set, an autumn scarf to keep your neck warm, or even a full-sized afghan if you are feeling ambitious!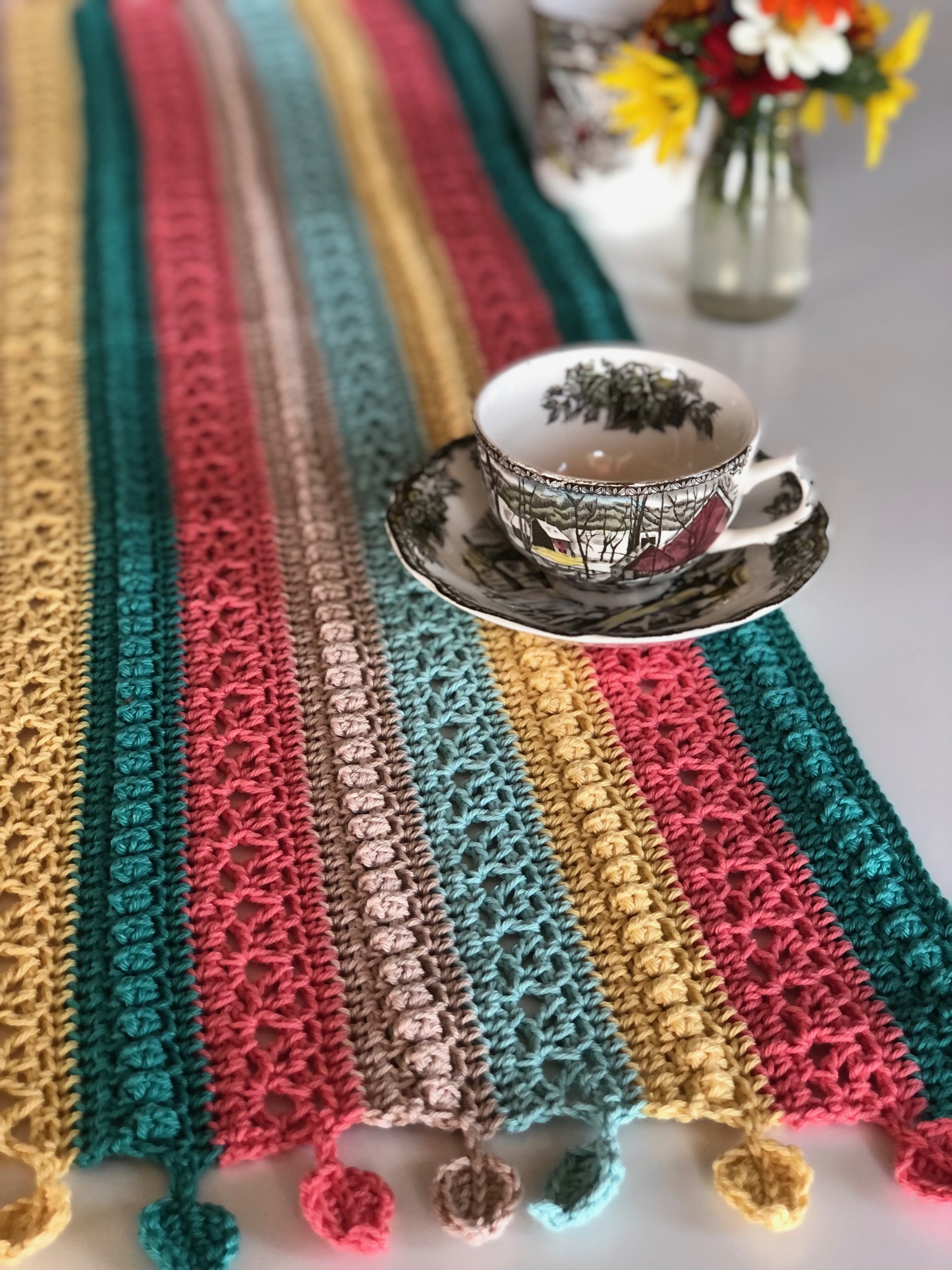 Chunky Thread gives just the right amount of stability to this crocheted fabric, while remaining lightweight enough for the lace and leaf details. Plus it's washable!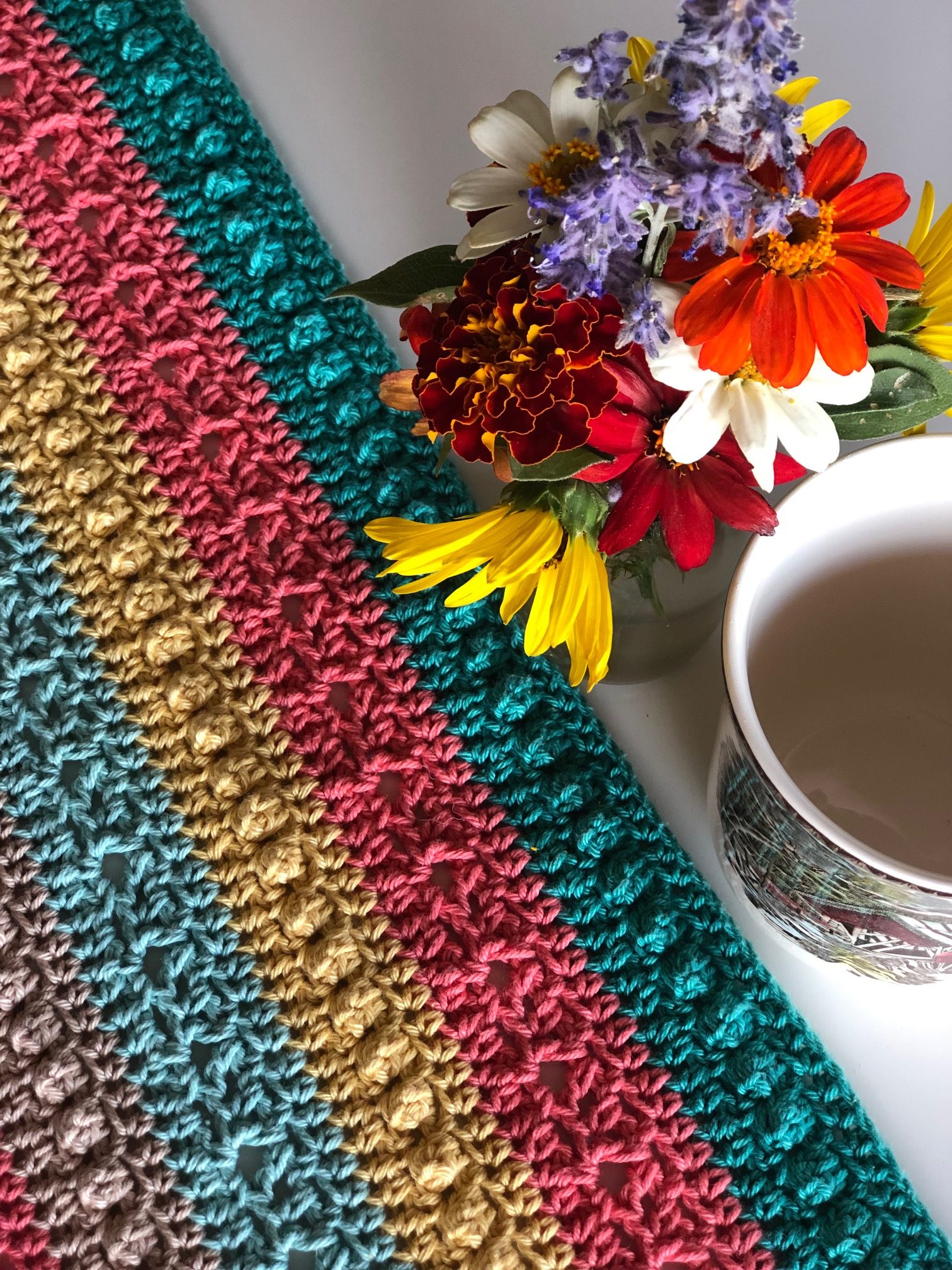 My free crochet pattern pdf for the Leaf-ish Table Runner can be downloaded below! Skill level: intermediate.
I certainly had fun designing and stitching this, and I hope you do too! It's the perfect splash of autumn color to any room.