It's Free Pattern Friday & we are talking all things Malibu Barbie™! If this is the first time you are seeing this collection then you are in for a treat!
Celebrate the 50th Anniversary of Malibu Barbie™ with this officially licensed collection! Along with the bright Barbie™ prints, this collection has a fabulous panel!
We couldn't resist designing a free pattern to go along with this Fun in the Sun Malibu Barbie™ panel. Don't you love the corner blocks that look like sun rays?!
Download this FREE pattern at the link above and sew your own Fun in the Sun quilt with Malibu Barbie™! Need more project inspo? Check out these other projects!
---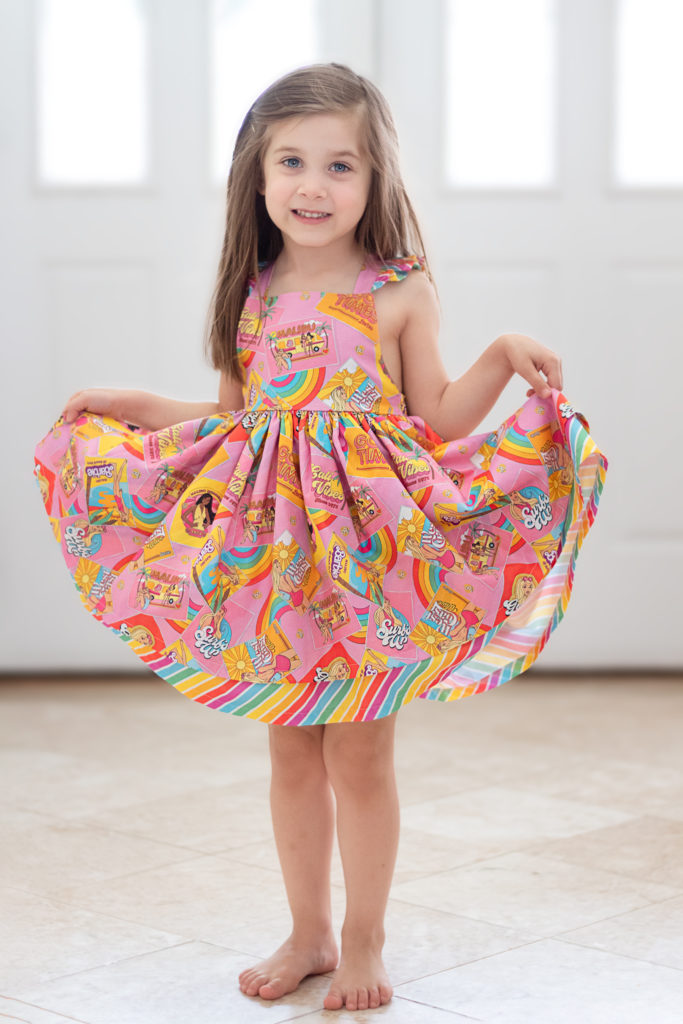 Willow Dress
Willow Dress by Gail from Sunflower Seams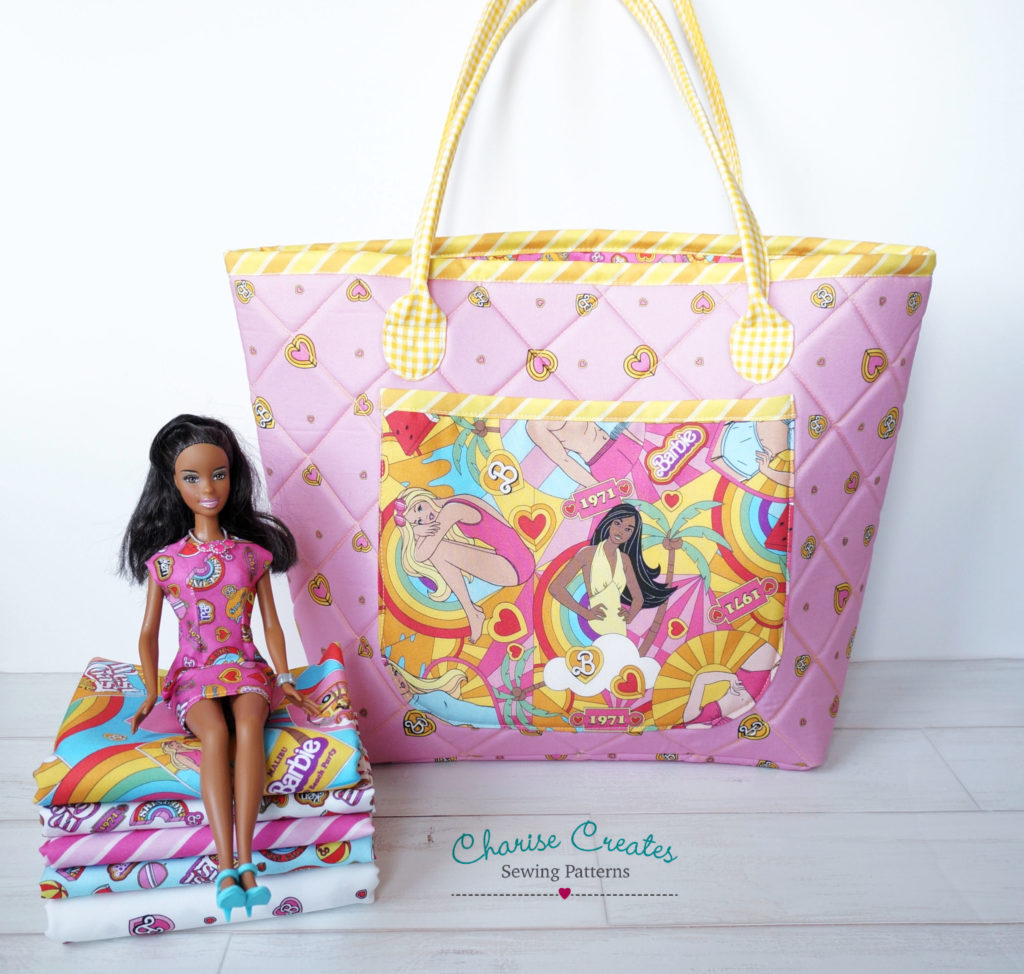 Patch Pocket Tote
Tote & Barbie doll outfit by Charise Creates
Shop Malibu Barbie™ today at your favorite local and online quilt shops!