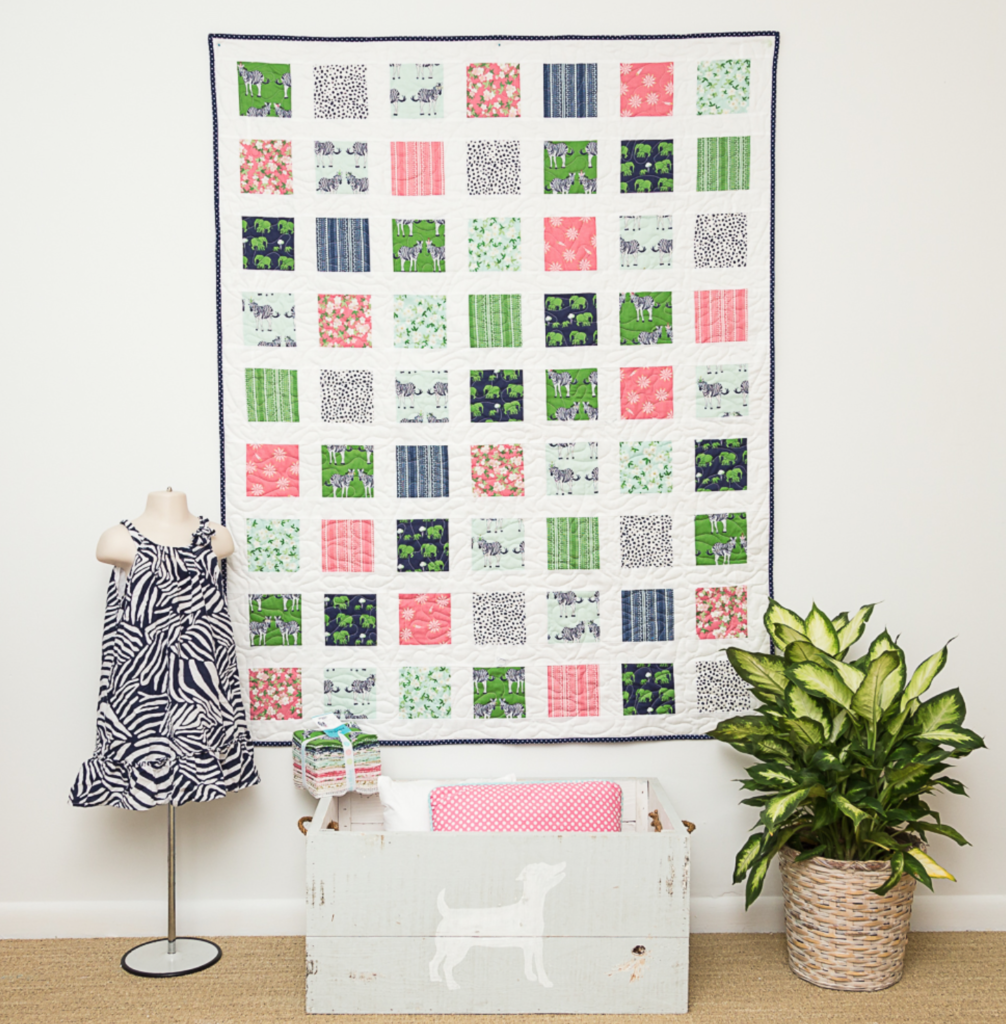 Get out your binoculars, because you won't want to miss this totally chic and easy Charm Square Quilt Tutorial by Coral + Co, featuring Melissa Mortenson's Safari Party fabric collection!
Shelly, from Coral + Co simply nailed it when she offset the bold Safari Party fabrics with simple white borders. This is a fantastic way to let each print tell it's story and shine! Click HERE for more stunning photos and for step-by-step instructions to make your very own quilt.
You can follow Coral + Co on Instagram @coralandcoblog.
Be sure to follow Safari Party fabric designer, Melissa Mortenson, on Instagram @polkadotchair.
Thanks for stopping by!