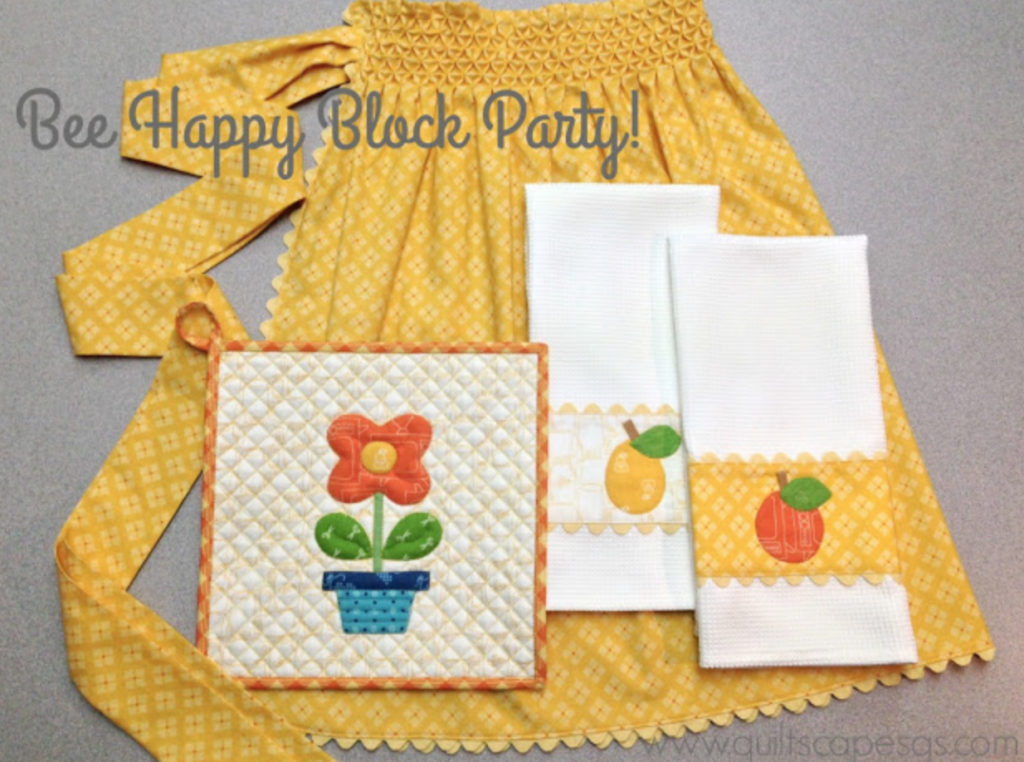 It's a Block Party! We're having a blast seeing what everyone is making with Lori Holt's Bee Happy quilt blocks! Deonn Stott, from Quiltscapes, shows us that Lori's designs aren't just for quilts. Take a look at these charming items for the kitchen! The ric rac detail on the tea towels is just lovely! Click HERE to visit Deonn's blog for more photos and details about these projects.
Follow Deonn on Instagram @deonnstott.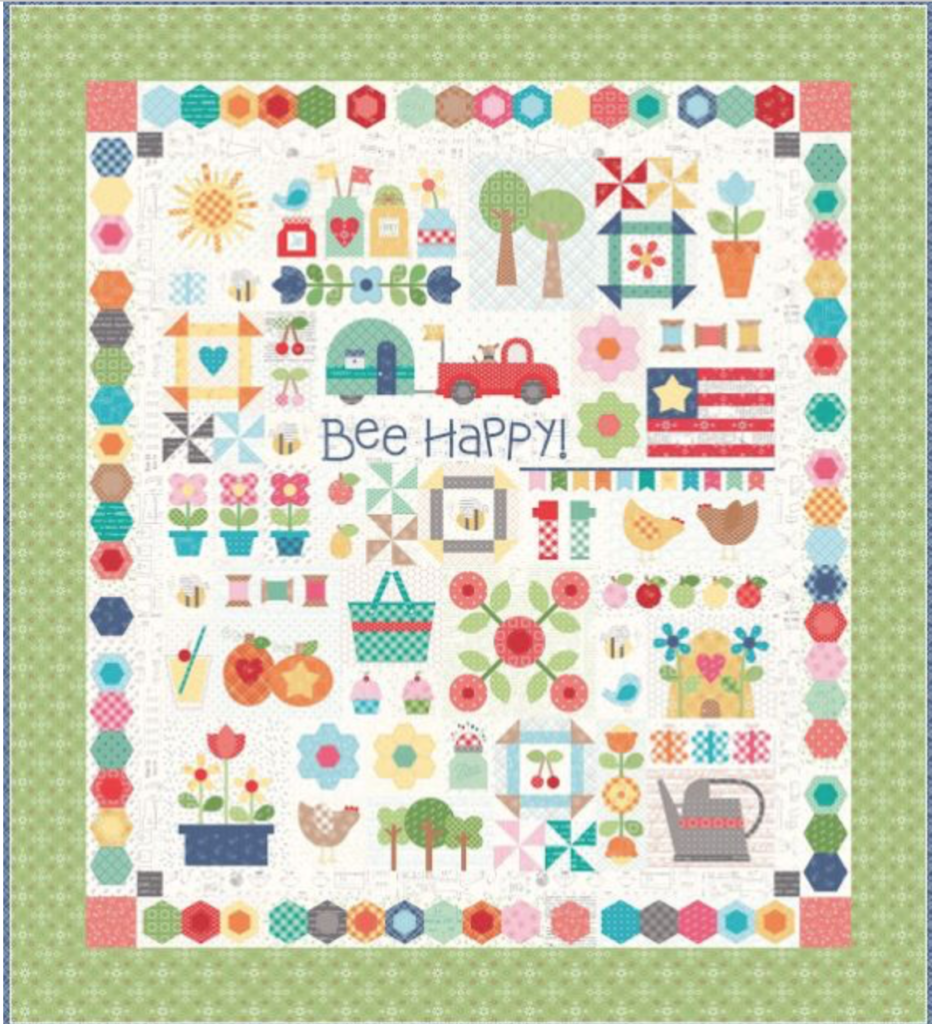 Click HERE to find out more about the Bee Happy Sew Along and watch great video tutorial featuring Lori Holt sharing her applique technique.
Be sure to follow Lori Holt on Instagram @beelori1.
Thanks for stopping by!