We are thrilled to share that tickets for our 2022 Garden of Quilts Event are on sale now! We know that many of you have been patiently waiting for the day where you can reserve your spot for all the classes and activities you've been looking forward to at Garden of Quilts this year and we are happy that TODAY is that day!
If you attended Garden of Quilts in the past then you know what to expect at this incredible event. However, we do have a few exciting new things that will be happening this year! If you have never heard of Garden of Quilts, this post is for you.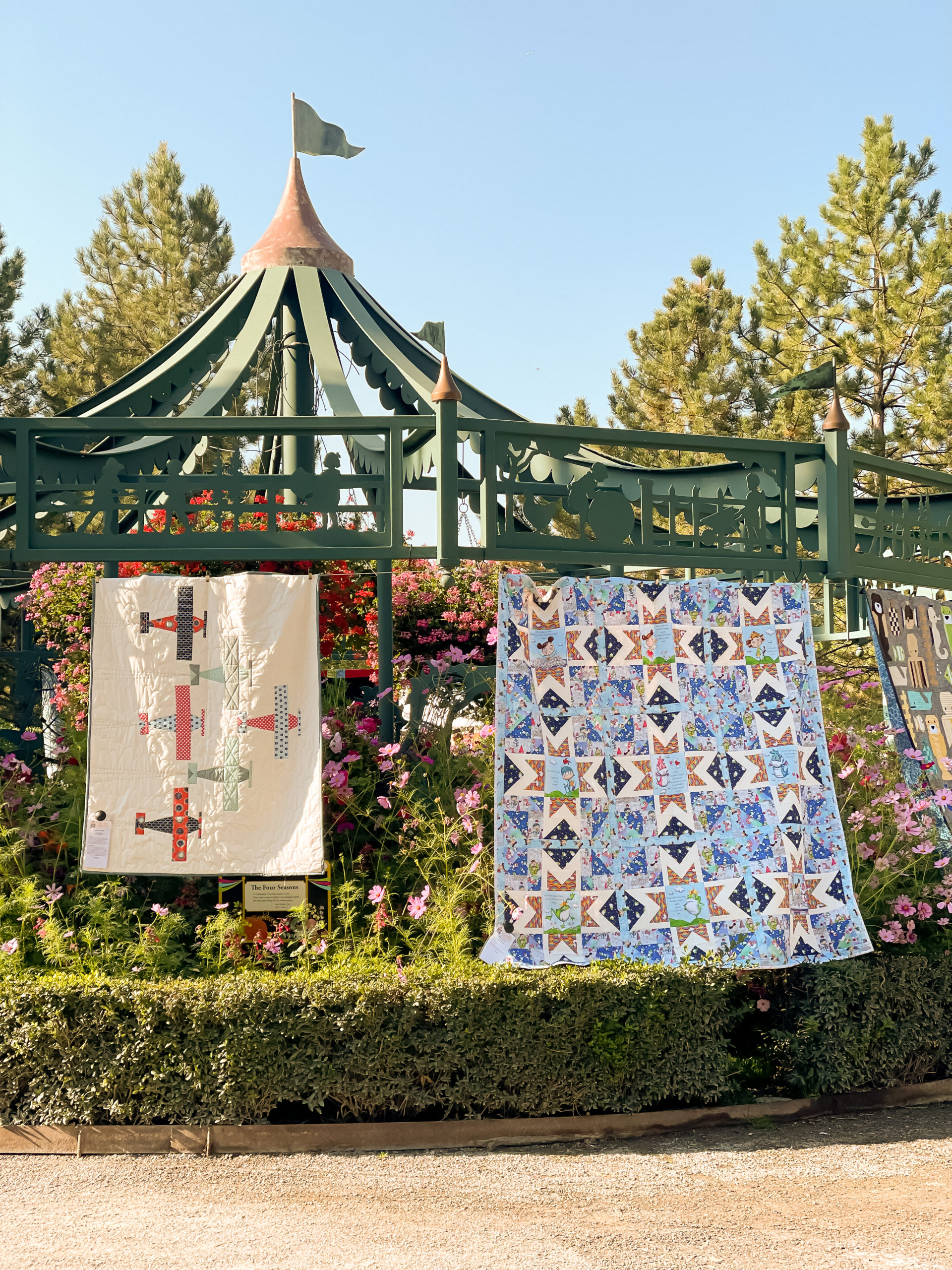 In 2019 we planted a seed and guests from across the nation and beyond joined us and our partners at Thanksgiving Point for the Garden of Quilts–a celebration of quilting and fabric arts unlike any other. Set within the 50-acre Ashton Gardens in Lehi, Utah, the festival includes classes from an international roster of favorite teachers (including classes you can take from your own home), vendors, trunk shows, demonstrations, and a stunning outdoor exhibit of hundreds of beautiful quilts displayed among the flowers and trees.
We hope you'll check out our event recap video from last year to see more of what it's like to be with us at Garden of Quilts.
There are a lot of fun things happening during this event but, first things first…
When: September 14- 17, 2022. The outdoor quilt exhibit is September 16-17. The earlier days consist of classes and a few special events.
Where: The stunning Ashton Gardens at Thanksgiving Point in Lehi, Utah, USA.
When you visit the registration website you will find a section called "ADMISSION AND EVENT TICKETS". This area is where you will select what kind of ticket and what events you want to participate in. New this year are some special VIP packages that combine many of the top activities offered at Garden of Quilts (including classes)!
This event is sectioned in a way that you are able to do what you are most interested in without paying for other activites. If you only want to walk the garden display and visit the vendor tents, we have a ticket for that. If you are coming for just the classes, you can select that option. If you want to attend one of the evening events such as Meet the Maker or the Doan Girls Trunk Show, we have those options as well!
We know there is something everyone will enjoy at Garden of Quilts! This event is truly unique and in the past has been enjoyed by quilters and non-quilters alike. Stay tuned for more posts to come that will break down the special events, VIP packages, and class highlights. In the meantime, see below for some helpful links and be sure to reach out to us at  801-768-2300 with any questions you may have!