We can hardly believe that it is officially the last month of the #RBDblockchallenge! Tuesdays are going to be so boring in June but for now, we have a new block pattern to share! Block #14 is called Mosaic Butterfly and is designed by the lovely Jennifer Long of Bee Sew Inspired!
If this is the first time you are hearing of our 2022 Block Challenge, check out the post below for all the information about this sew along.
Block 14 – Mosaic Butterfly by Jennifer Long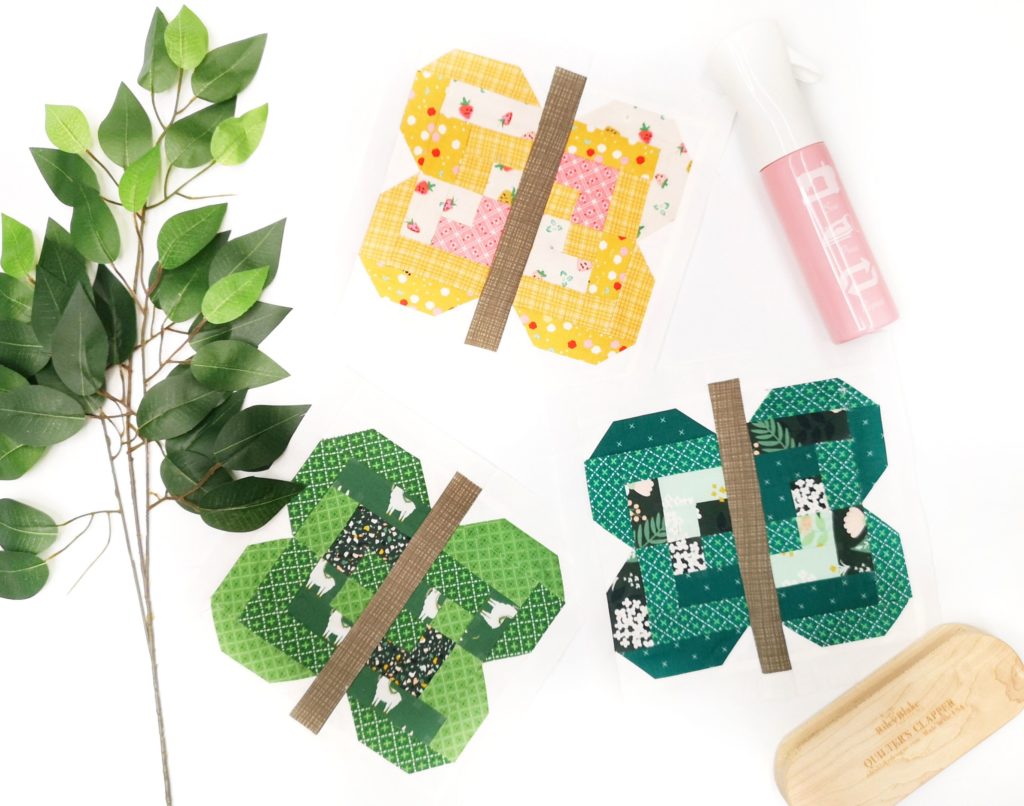 I designed the Mosaic Butterfly to represent our own creative, and personal journeys. The butterfly is well-known as a symbol of new beginnings and each tiny scrap of fabric of life, builds upon the next, to create our own, individual, creative and unique story! It is the perfect block to represent my own, NEW journey of designing fabric for my FAVORITE fabric company – Riley Blake Designs! I hope you are inspired by this week's #RBDBlock Pattern. Thank you for joining us!

Jennifer Long
We love this unique block! Cindy is making our blocks in Confetti Cottons and has a playlist on YouTube to walk you through each one! Watch below and be sure to tag us in your posts with #RBDblockchallenge!
Confetti Cottons colors used are: Bleached Denim, Cadet, Cornflower, Oxford, & Cloud.
We'll see you next week for Block #15! Join our community Facebook Group and follow the hashtag #RBDblockchallenge on Instagram to see everyone's blocks.