As kids, we all loved getting those little gold stars for a job well done. Now you can display your very own nice big gold star with this fun mini quilt FREE pattern! The finished mini quilt measures 20" x 20", the perfect size for a throw pillow. So I added a simple zipper back, and voila! A lovely little pillow was born!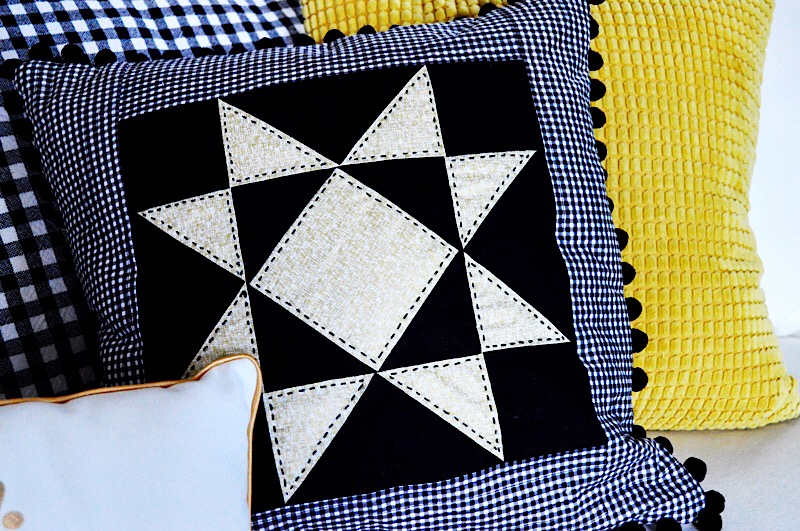 You'll find the FREE pattern for this Mini Quilt-turned-pillow on our website in the Free Pattern Downloads section. Riley Blake Designs offers bucketloads of free patterns for quilts, pillows, accessories and more, so grab a cup of cocoa and enjoy an afternoon browsing through project ideas that will keep you busy all year!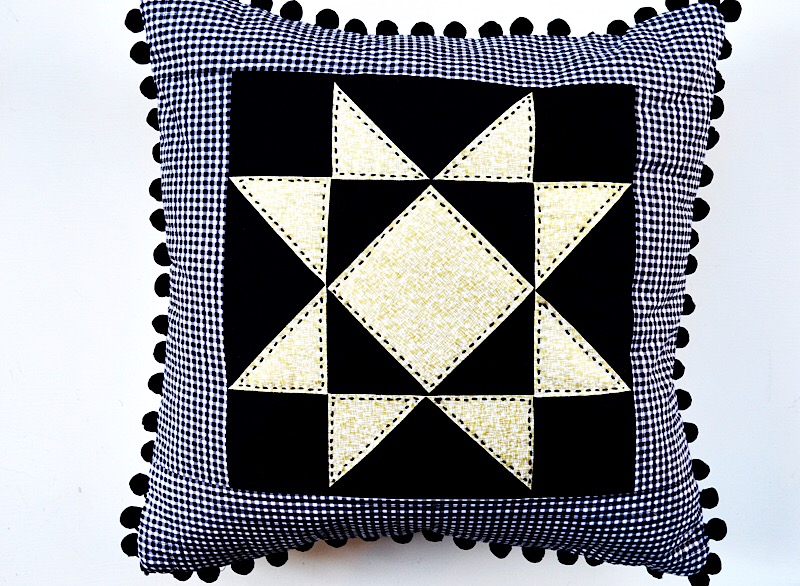 For this version of the Mini, I used Riley Blake Gold Sparkle Hashtag for the star, Riley Black Confetti Cotton for the solid black, and Riley Blake 1/8" Gingham in Black for the border.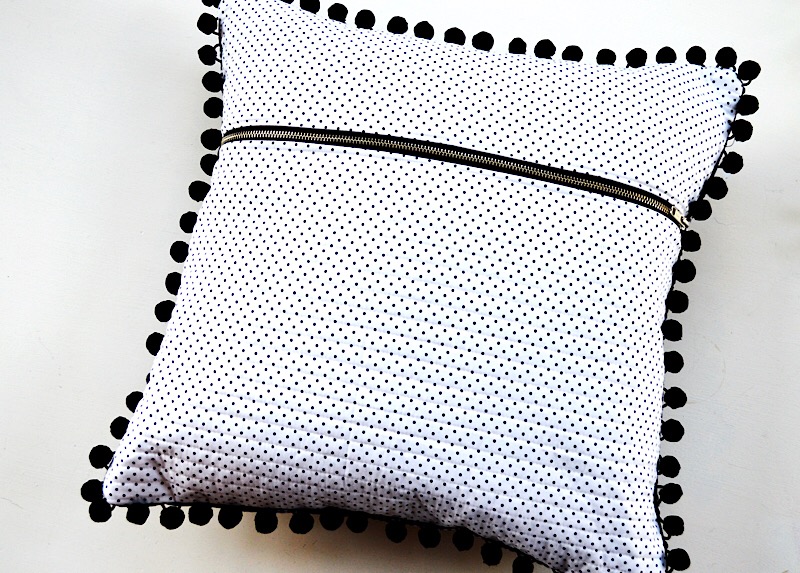 For the pillow back, I used Riley Blake Reversed Swiss Dot in Black.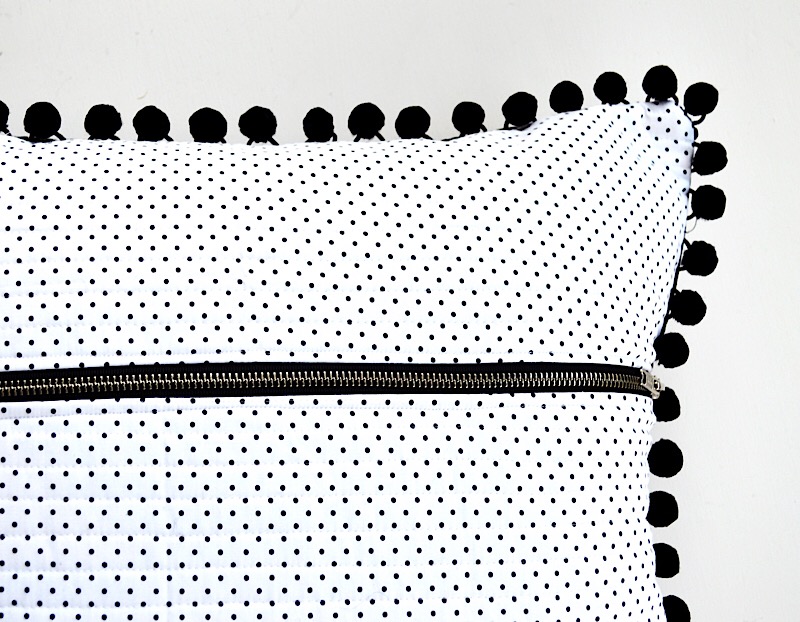 Riley Blake Designs has teamed up with YKK, manufactures of high quality zippers, and leaders in the industry, to create a selection of metal and polyester zippers dyed to perfectly match Riley Blake colors. I used this fabulous 22" metal zipper in black for a super easy, and very modern-looking exposed zipper pillow back.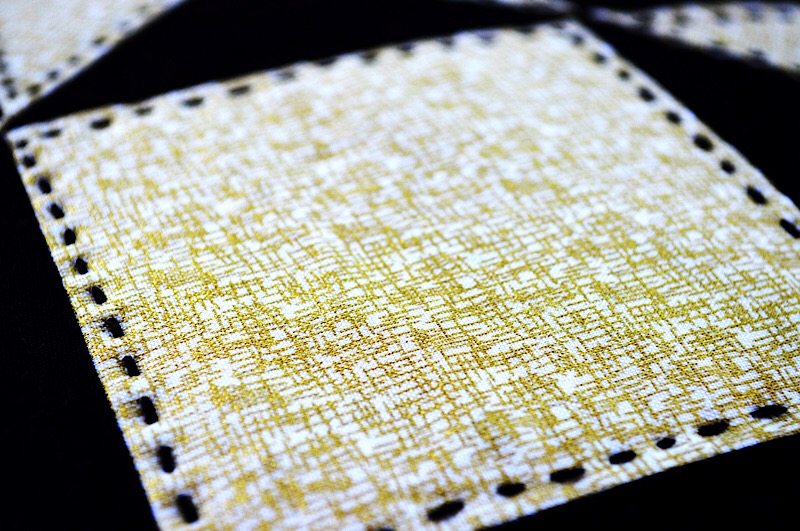 Here is a close-up of the Gold Sparkle Hashtag fabric. This fabric was also featured in a Holiday Dress post HERE. I love the versatility of this mini hashtag print. It has a very modern feel to it, but the design is subtle enough to cross over into almost any project.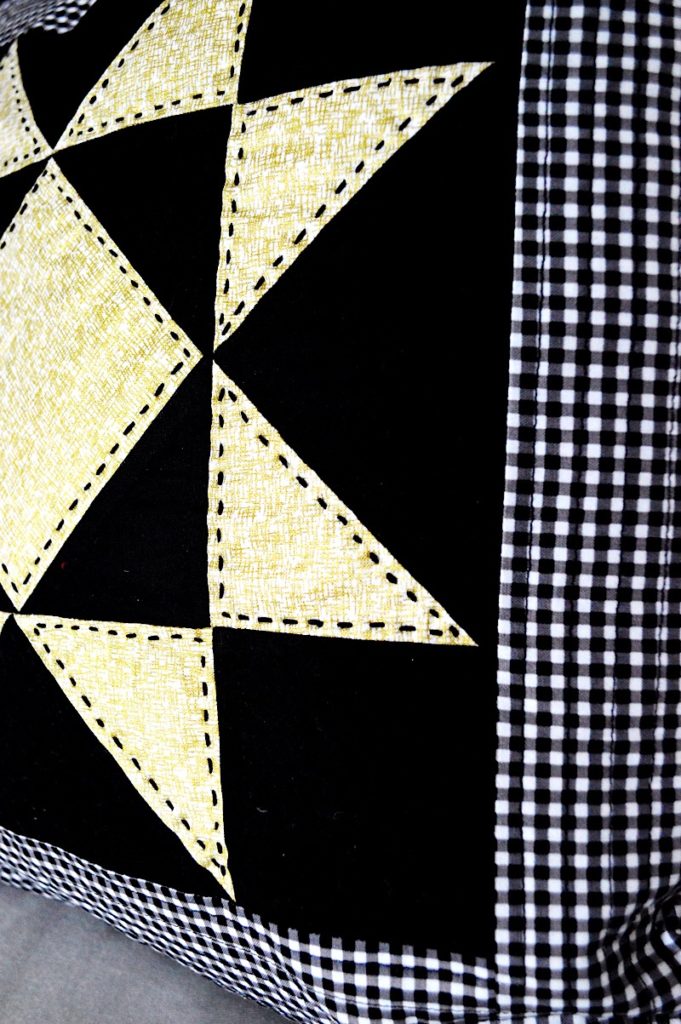 In this pillow, the hashtag print paired beautifully with the traditional gingham border.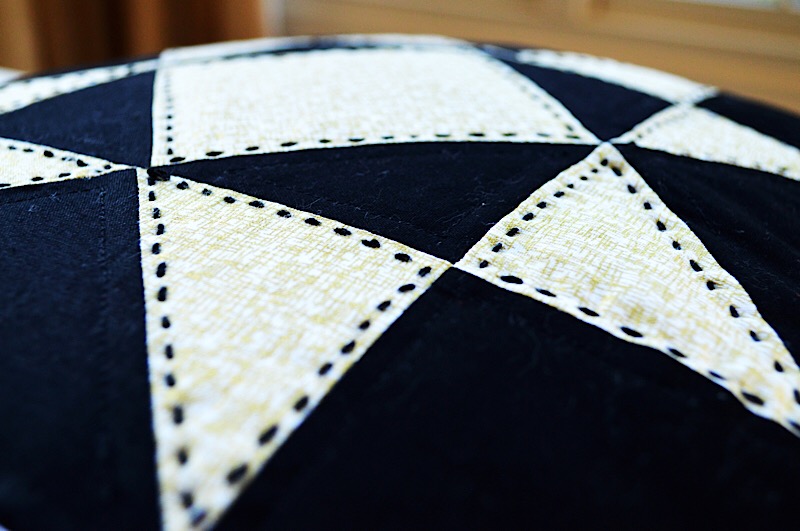 I quilted the black and gingham areas by machine, but used 6 strands of black embroidery floss to add some hand quilting around the perimeter of the gold star pieces.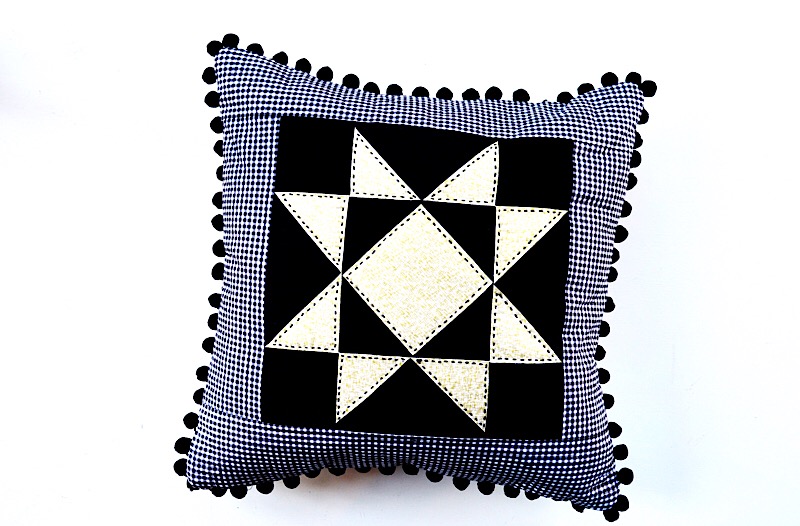 For a finishing touch, I added 1" black Pom Pom trim, and I just love how it all came together! This is a look that will shine for the holidays, but could easily add a bit of elegant whimsy to your home decor throughout the year.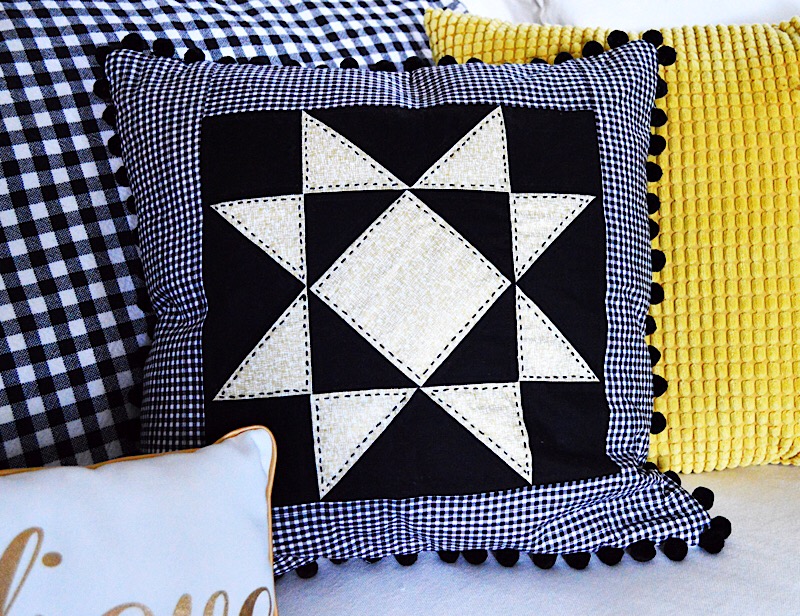 Download your FREE Pattern and make your own Mini Quilt or Pillow today!
Happy Sewing!