We're stopping by POLKA DOT CHAIR today, where the talented Melissa Mortenson is sharing a tutorial for this adorable Makeup Bag featuring fabrics from the Guinevere fabric line designed by Citrus & Mint Designs.
The Guinevere collection is loaded with bright, cheerful color paired with charming artwork that takes you back to childhood stories of enchanted forests and knights in shining armor. The Guinevere and Lancelot collections by Citrus & Mint Designs are available now in stores! You can follow Citrus & Mint Designs on Instagram @citrusandmintdesigns.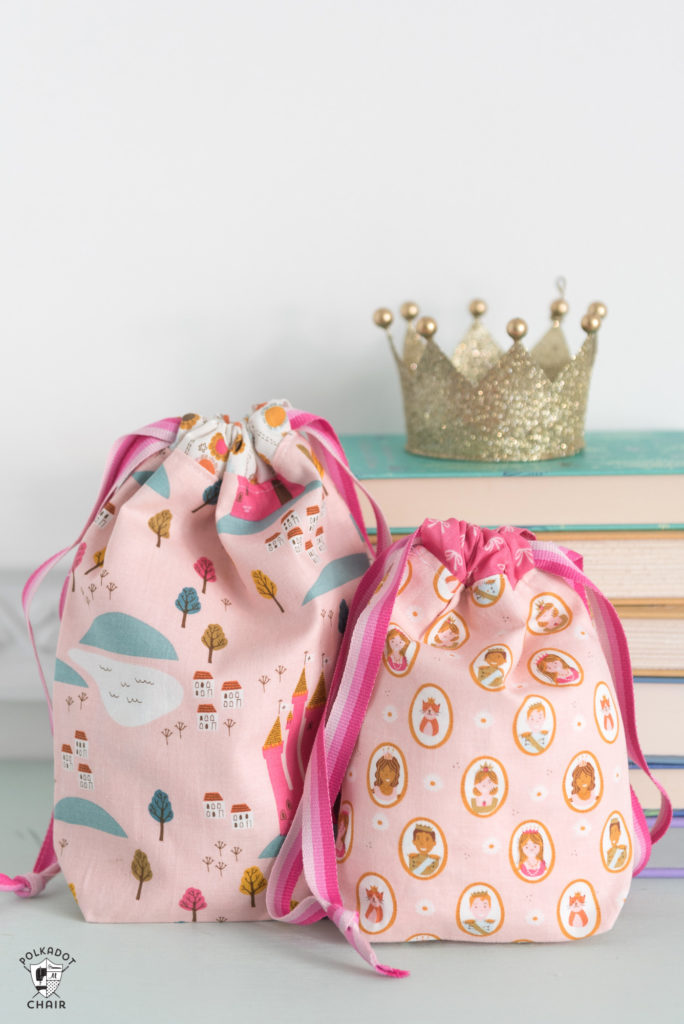 Along with a FREE Makeup Bag Tutorial, Melissa is sharing a link to a FREE tutorial for these adorable little drawstring bags! We can think of 101 ways to get organized with pretty little bags like these!
Hop on over to Polka Dot Chair for more photos and information about the FREE TUTORIAL! And be sure to follow Melissa on Instagram @polkadotchair.
Thanks for stopping by!