Hanukkah is a celebration of family, traditions, miracles, and perseverance. The Festival of Lights collection by Tara Reed Designs is a tribute to this special time of year. These beautiful fabrics are perfect to create decor for your home and meaningful gifts for family and friends.
"I love the focus on spending time with family
and the tradition of lighting the Menorah"
– Tara Reed, Designer
Today we want to help you get inspired for Hanukkah with some fabulous projects with Festival of Lights!
---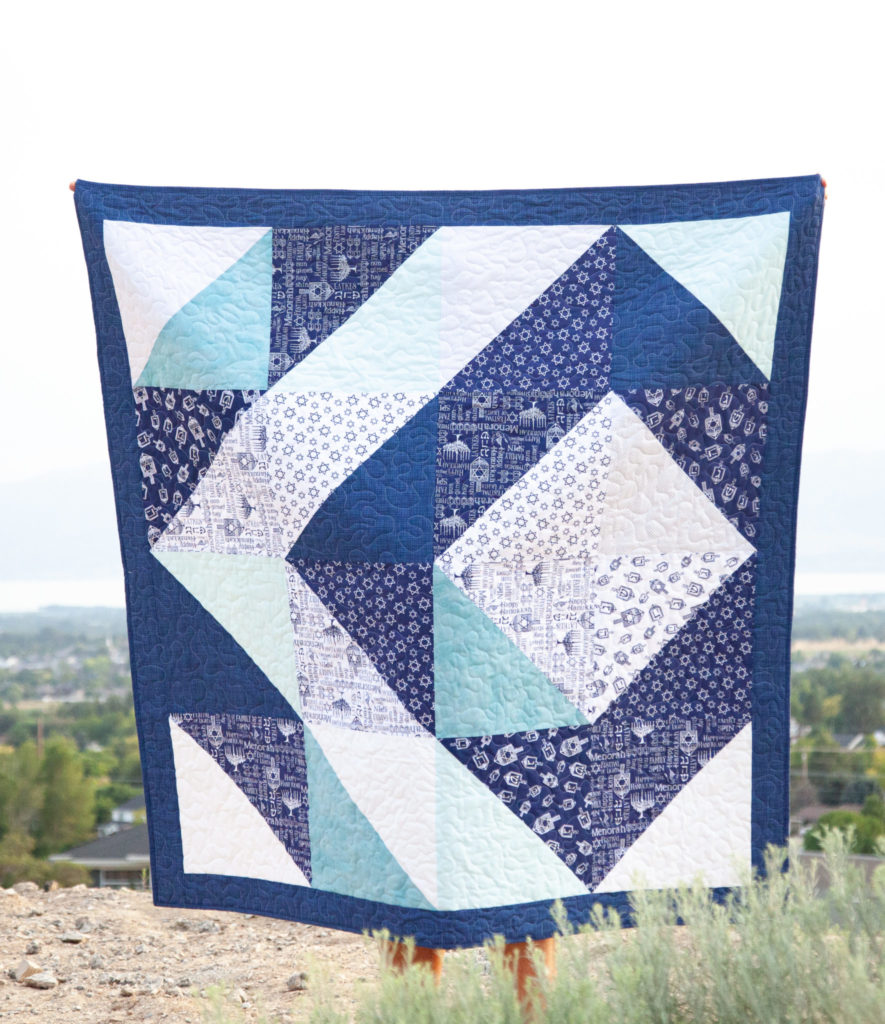 Giant Half Square
Triangles Quilt
This fun quilt tutorial lets the fabric shine! Mixed with RBD Basics, this quilt comes together in a flash and would make a great gift.
---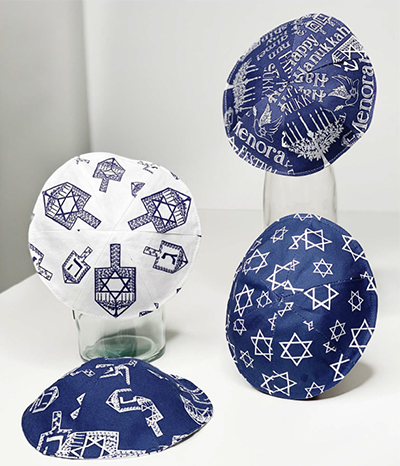 Kippah Pattern
Tara has a free pattern for you to make your own kippah with the Festival of Lights fabrics.
---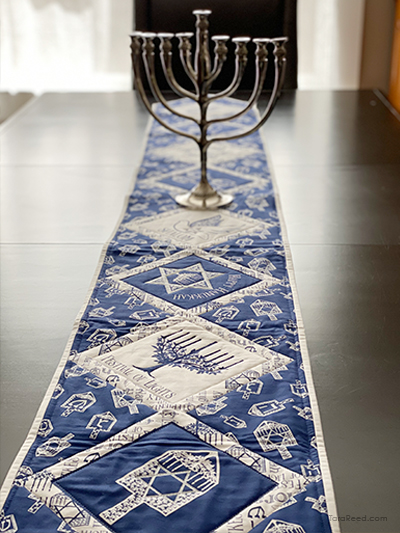 Table Runner
The collection includes a beautiful panel to make this table runner. This easy project adds a lovely element of decor to your home during Hanukkah.
---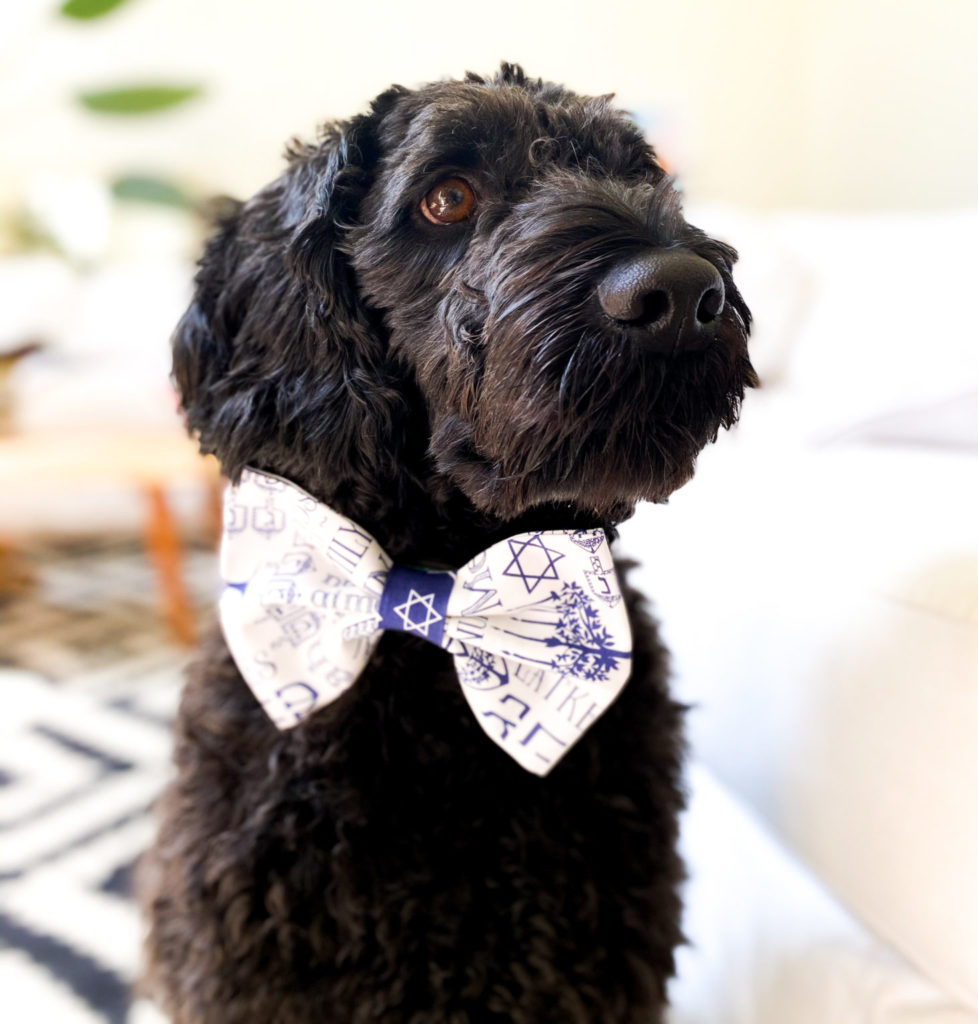 Bow Wow
Bow Tie
Help your fluffy friends get into the Hanukkah spirit with a homemade bow tie!
---
For more project ideas for sewing for Hanukkah, be sure to check out Tara's website and Etsy shop. Happy Hanukkah!