We are so excited to be showcasing the upcoming Hesketh House collection from Liberty Fabrics! Arriving soon in quilt shops near you, Hesketh House features stunning florals in an eclectic combination of size and color that hearkens back to the Arts & Crafts movement while keeping a strong footing in the present day.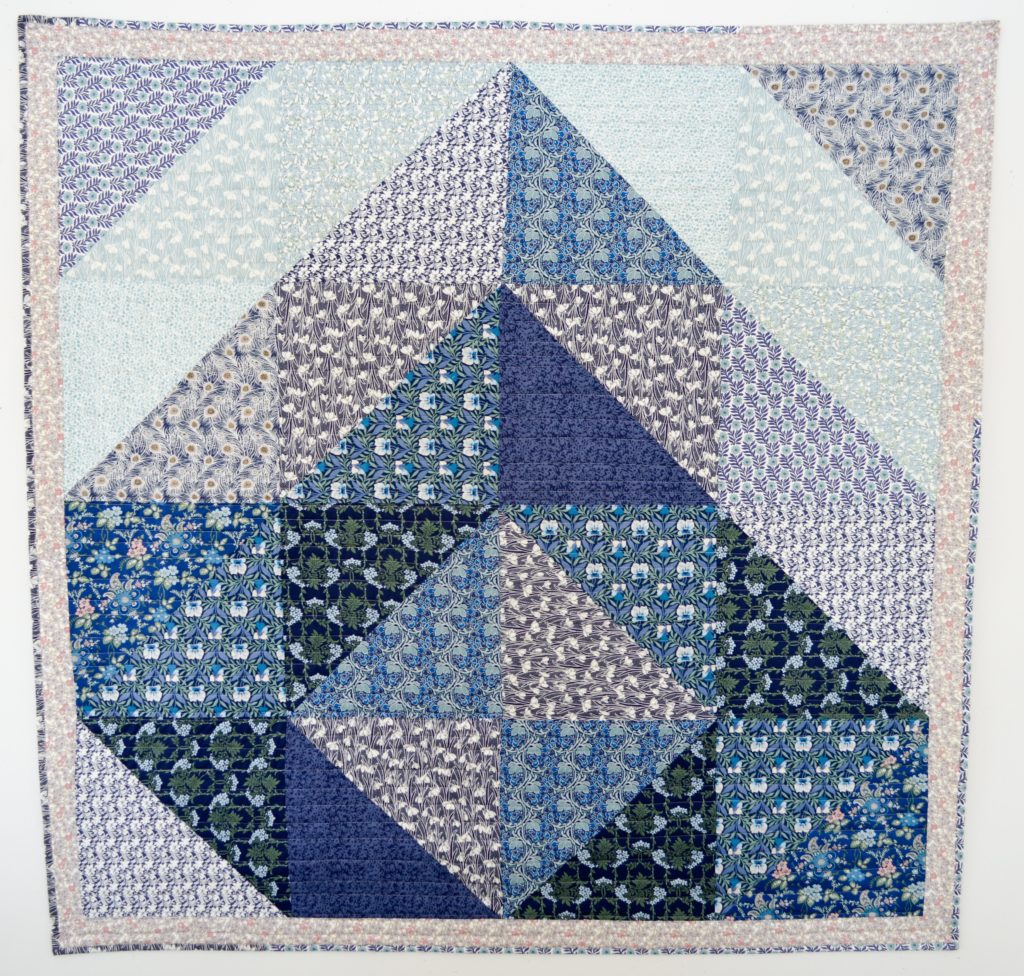 Riley Blake Designs is the official distributor of Liberty Cotton in the United States. Liberty Cotton, by Liberty Fabric, is high quality quilting weight cotton — the same quality you have come to know and expect from Riley Blake Designs.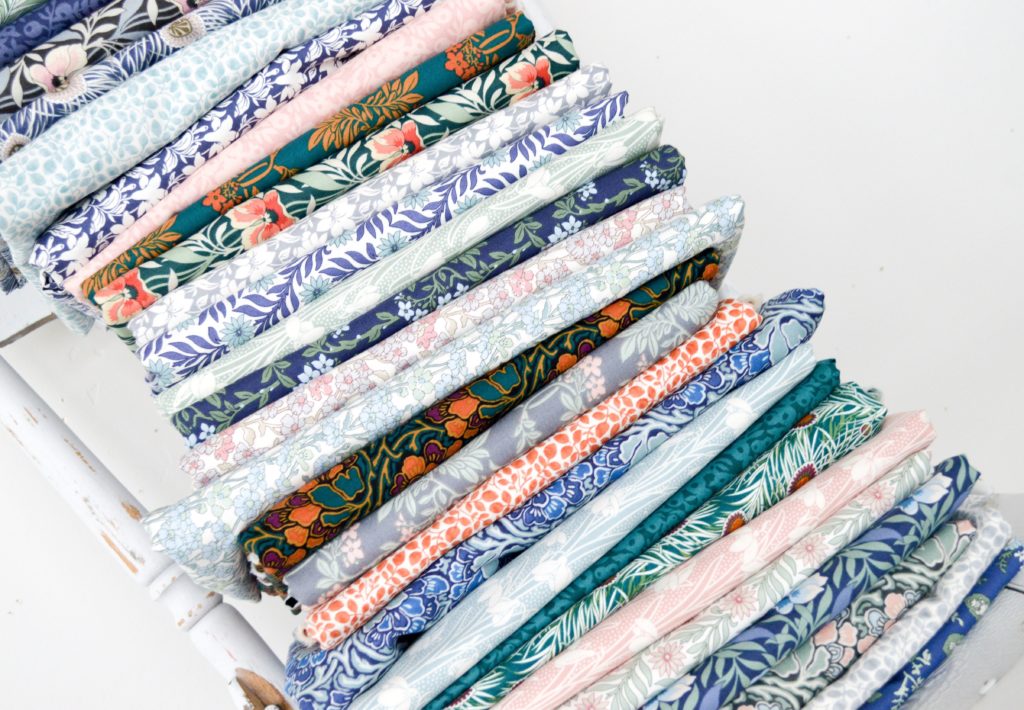 Hesketh House is their U.S. debut collection in quilting weight cotton, and we are in love! The rich colors, intricate design, and even the signature peacock feather, are all the elements we have come to admire and expect from Liberty Fabric.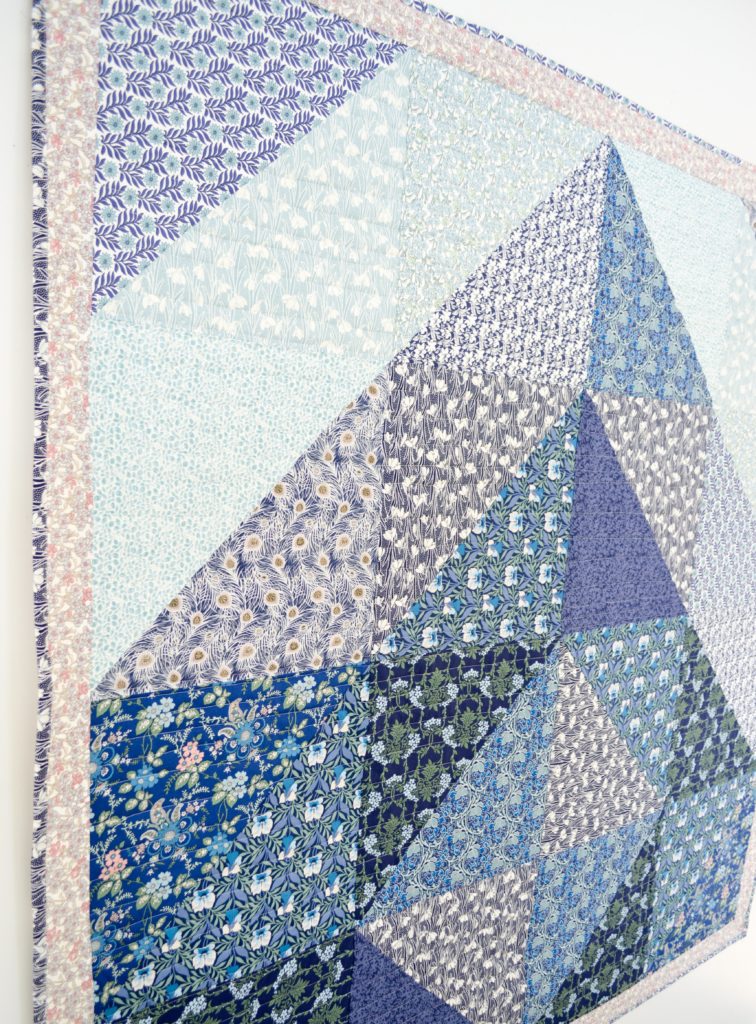 It was difficult to narrow down my fabric choice, but in the end I decided to showcase the blue florals with this easy, modern Half Square Triangle Quilt.
Ranging from pale to deep navy, these blues are a bit of everything — muted, calm, showy, bold, and solidly traditional.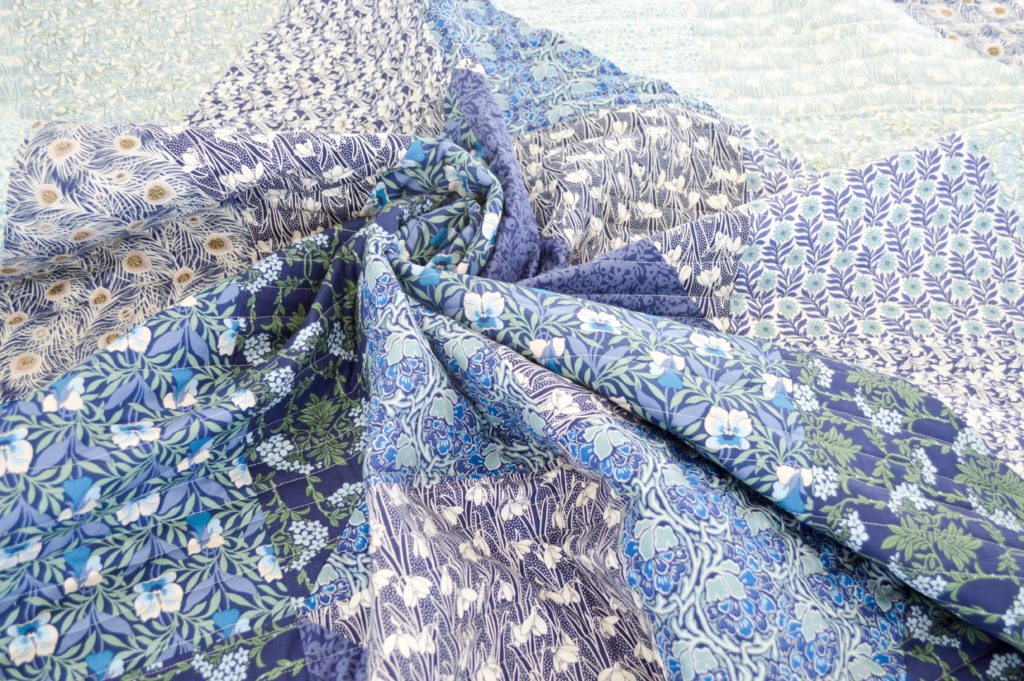 To make this quilt, I arranged my Half Square Triangle blocks in a classic Around the World design. For a great HST Around the World tutorial, check out this VIDEO by Missouri Star Quilt Co. In her video, Jenny used smaller squares — for this quilt, my finished squares were 15″, which created a much larger, more simplified Around the World design.
I decided on larger squares in order to better show off each print, but I am really loving the modern design of the quilt paired with the very traditional, eclectic floral combination.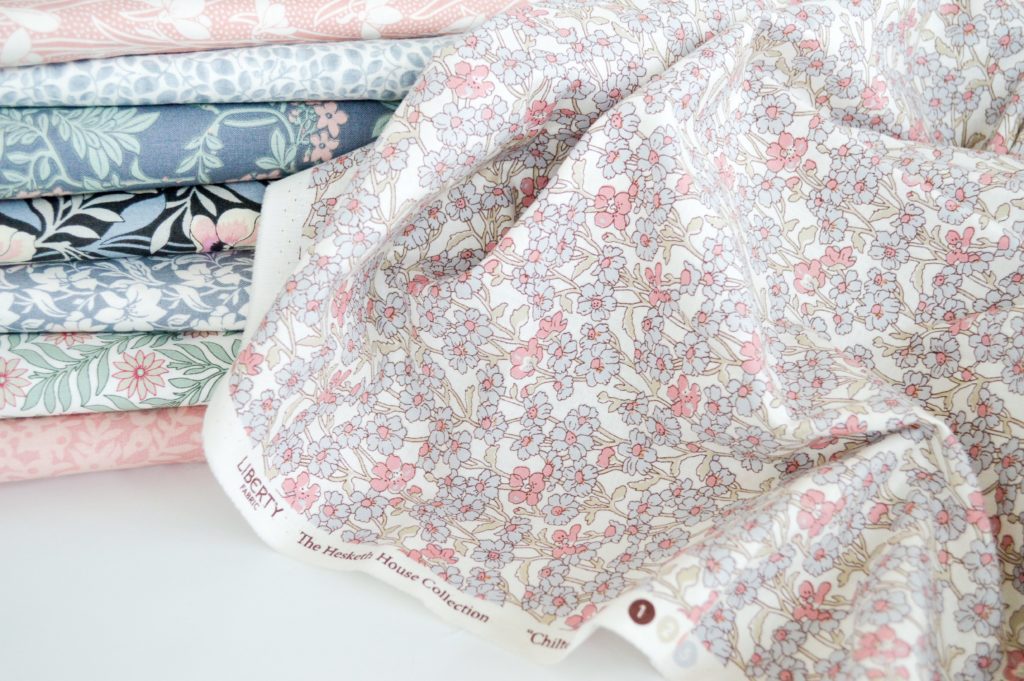 I added a 3″ border in the Pink Chiltern Hill print – one of my favorites with the cutest busy little pink and blue/grey flowers.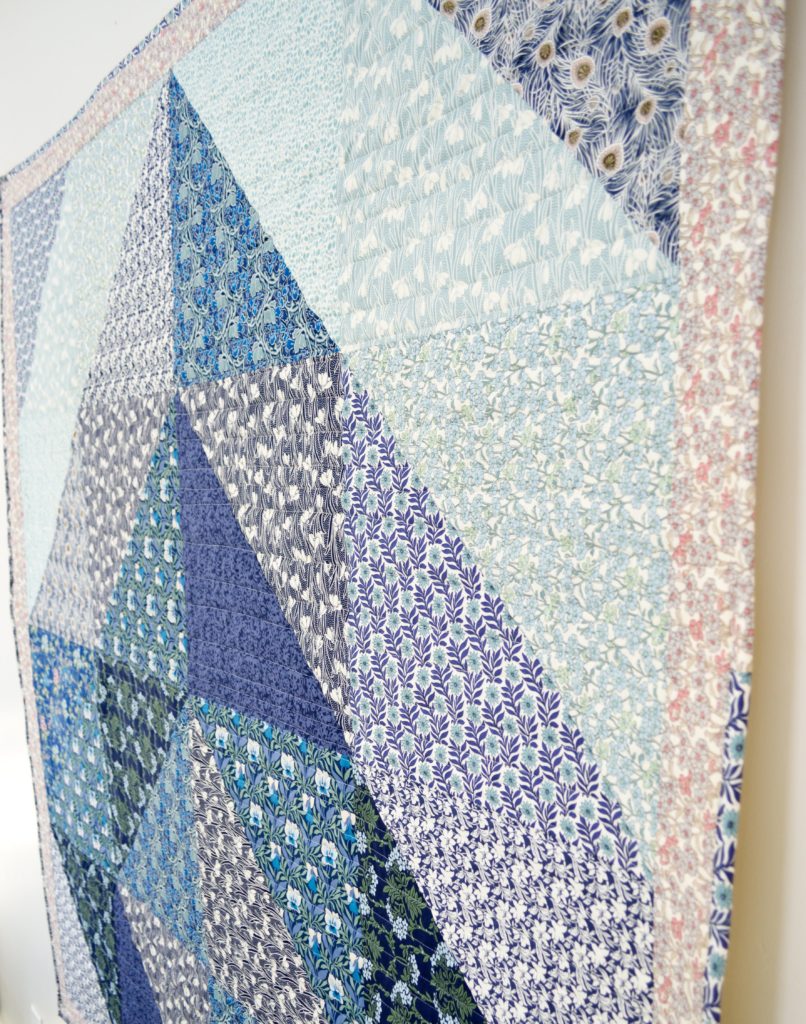 I created a scrappy binding by piecing together various blue prints. For a fun touch, I added a length of the pink Chiltern Hill border fabric and positioned it in the corner. I love how it blends with the border, giving the illusion that there is no binding in that corner.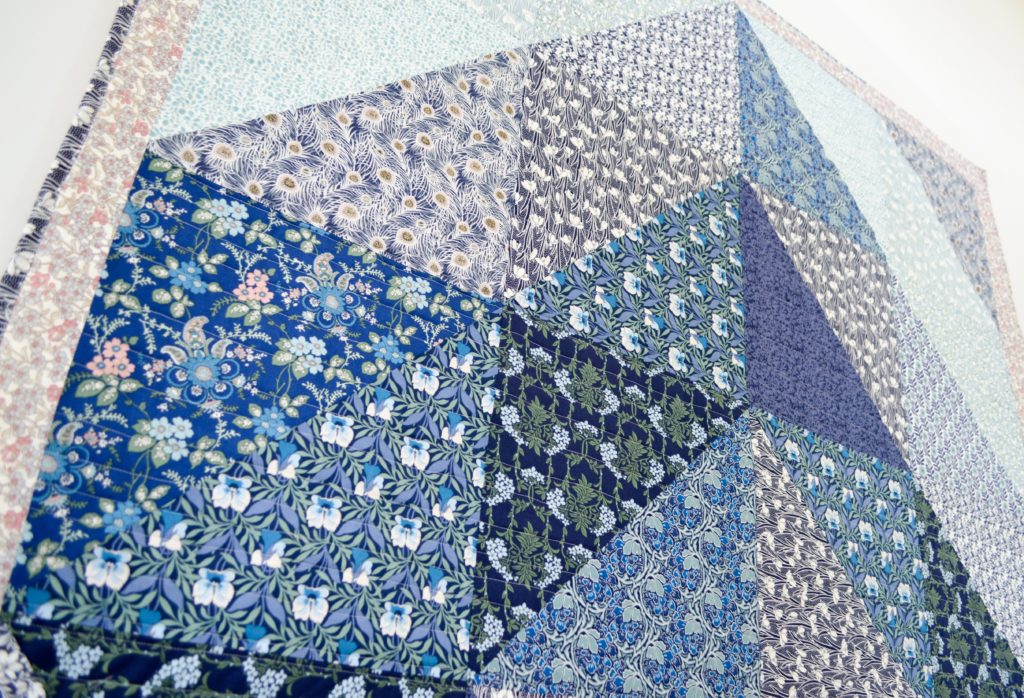 While I initially wanted the around the world pattern to go from light to medium to dark, the medium and dark prints ended up being a bit tricky to tell apart. From a distance, the design is easy to see, but not from up close. I actually like this turn of events! For me it creates some visual interest, which I love.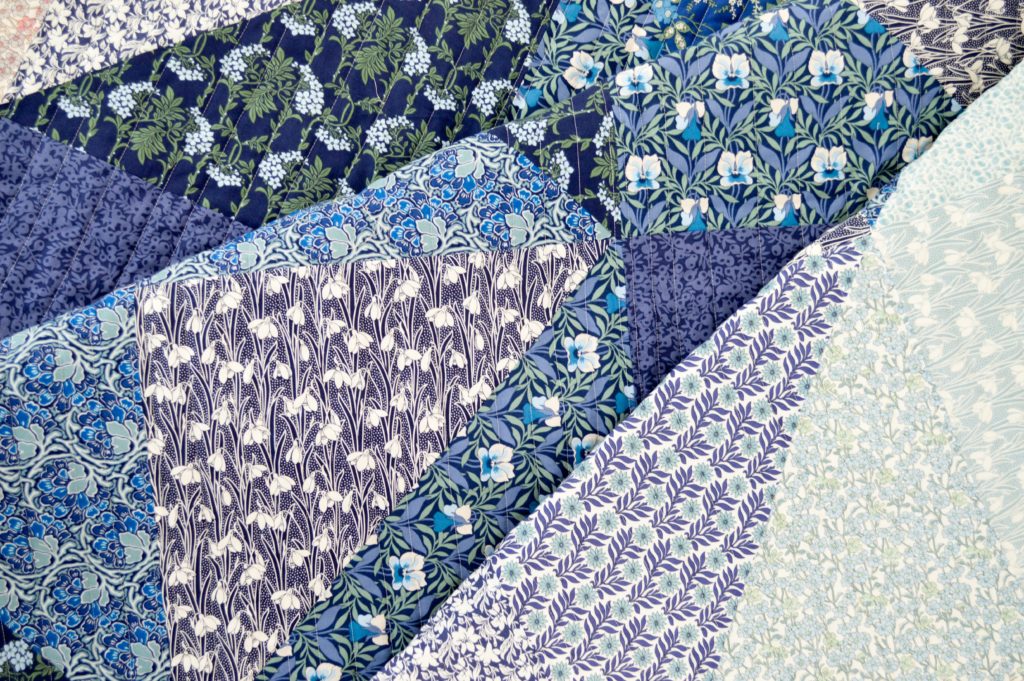 I quilted with straight lines, although I didn't worry too much if they weren't perfectly straight and I didn't try to space them evenly apart. So I guess I would call it "random straight line quilting."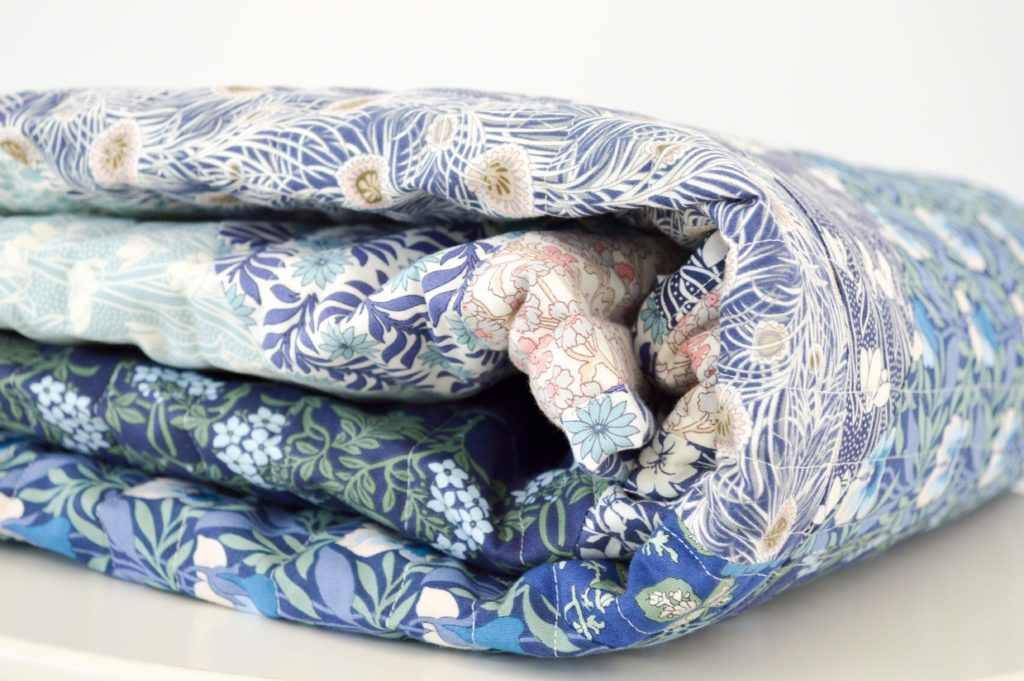 Aren't those colors amazing? The lush patterns and rich colors are so beautiful together!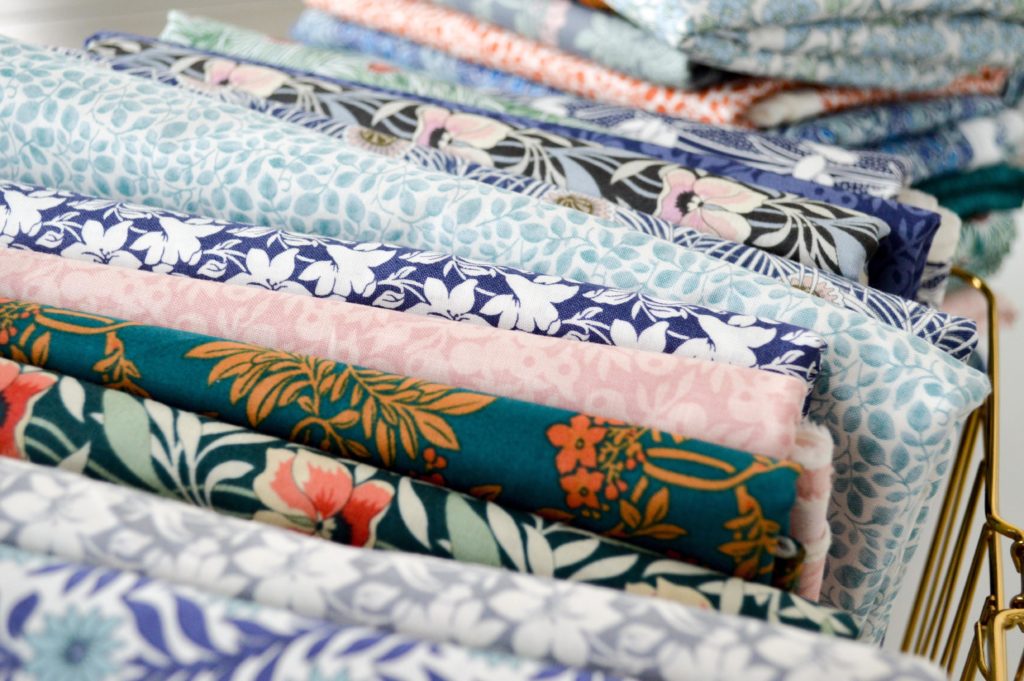 Hesketh House, by Liberty Fabrics, will be arriving in quilt shops near you in April 2019, so be sure to pre-order yours today!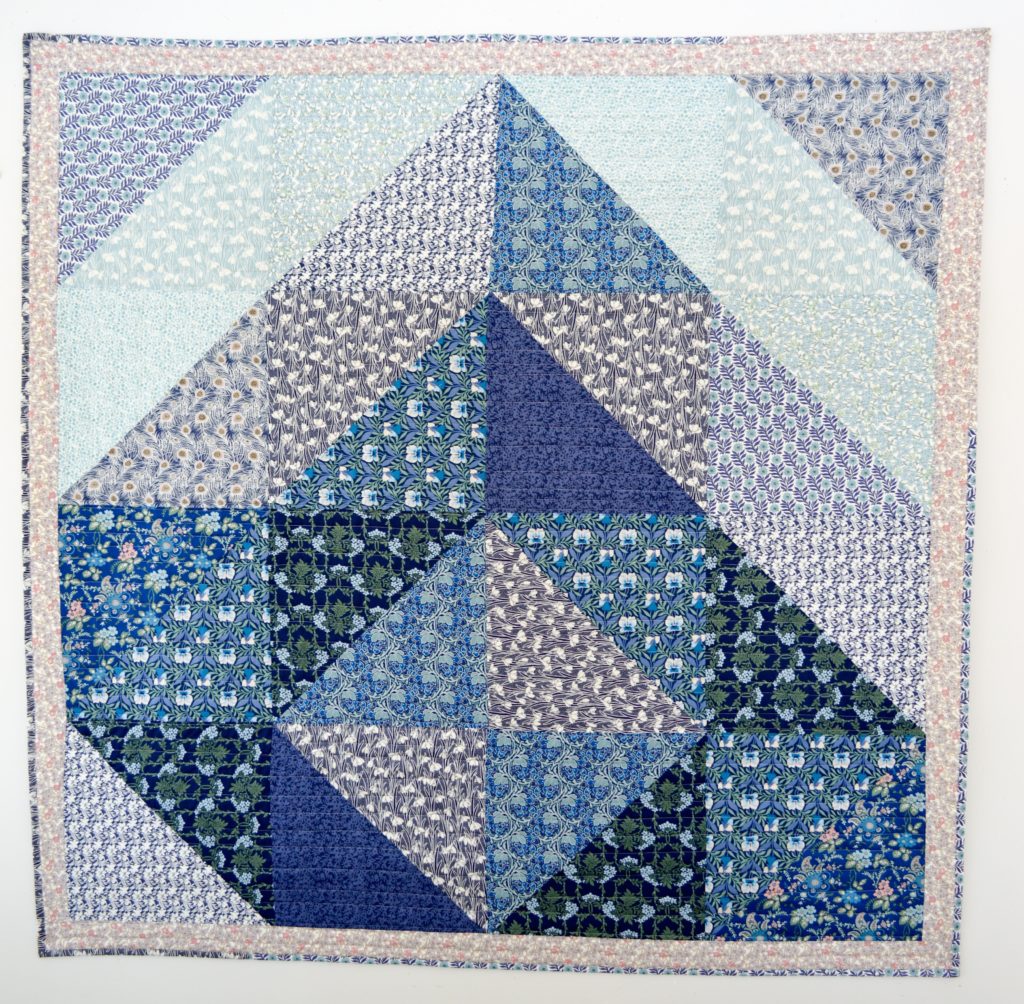 Share your makes on Instagram using #libertyfabric #libertycotton #rileyblakedesigns #iloverileyblake #fabricismyfun
Happy Quilting!