Today we are excited to introduce you to Tammie Green!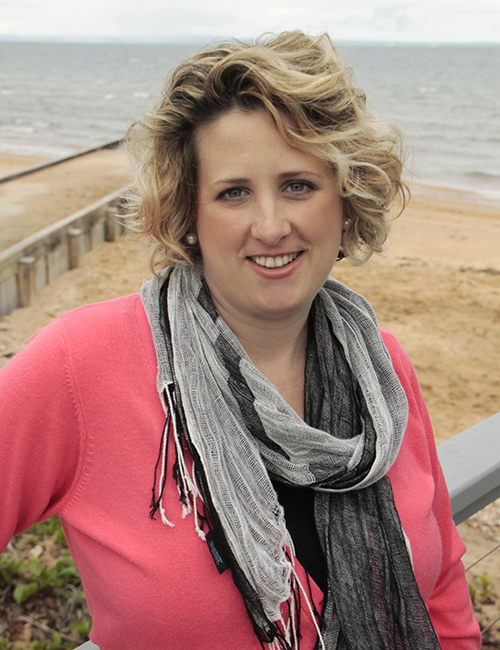 Australian textile designer Tammie Green is the creator of 'Buddies Corner' and 'Hello Darling' collections, designed from her creative space at Studio T Green. Her skills and passion have developed through a professional career in Graphic and Textile Design over the past 15 years. She has worked as a Textile Designer for global fashion and home ware companies, as well as recently developing her own labels for the sewing and quilting industry. Tammie's passion is reinventing traditional sewing techniques through her innovative panels, to allow those new to the craft industry to enjoy being creative. Her artwork and colour inspiration comes from the Australian country and coastline where she resides in sunny Queensland with her Husband and Daughter. You can follow Tammie's creative journey and new design developments at www.studiotgreen.com.au.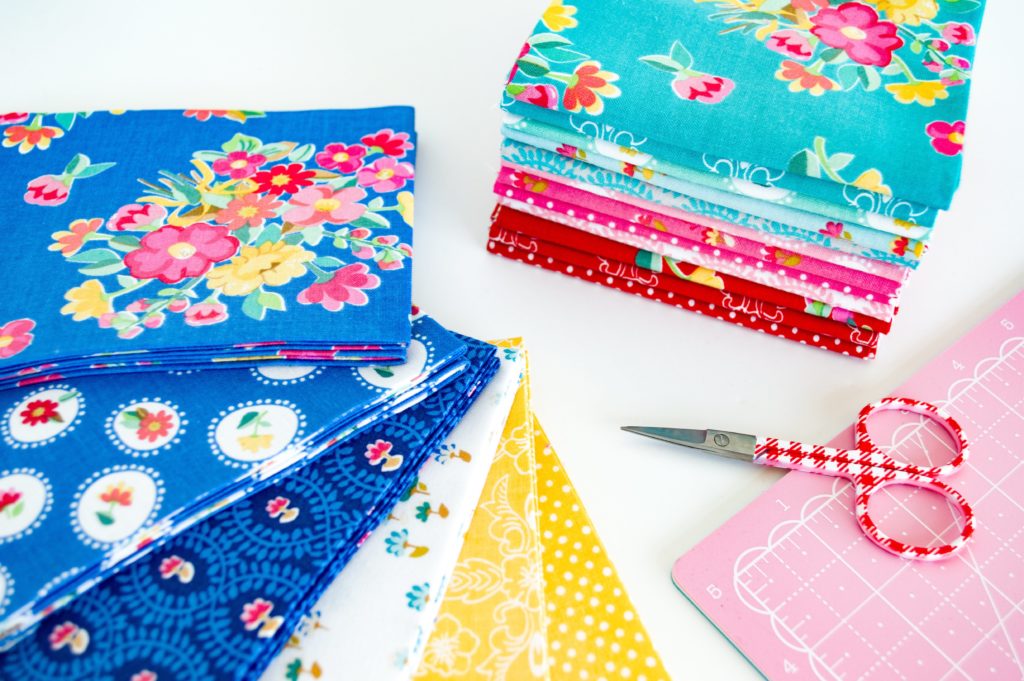 Tammie's newest fabric collection, Hand Picked, is loaded with Tammie's signature style — gorgeous florals everywhere and brilliant colors that take your breath away.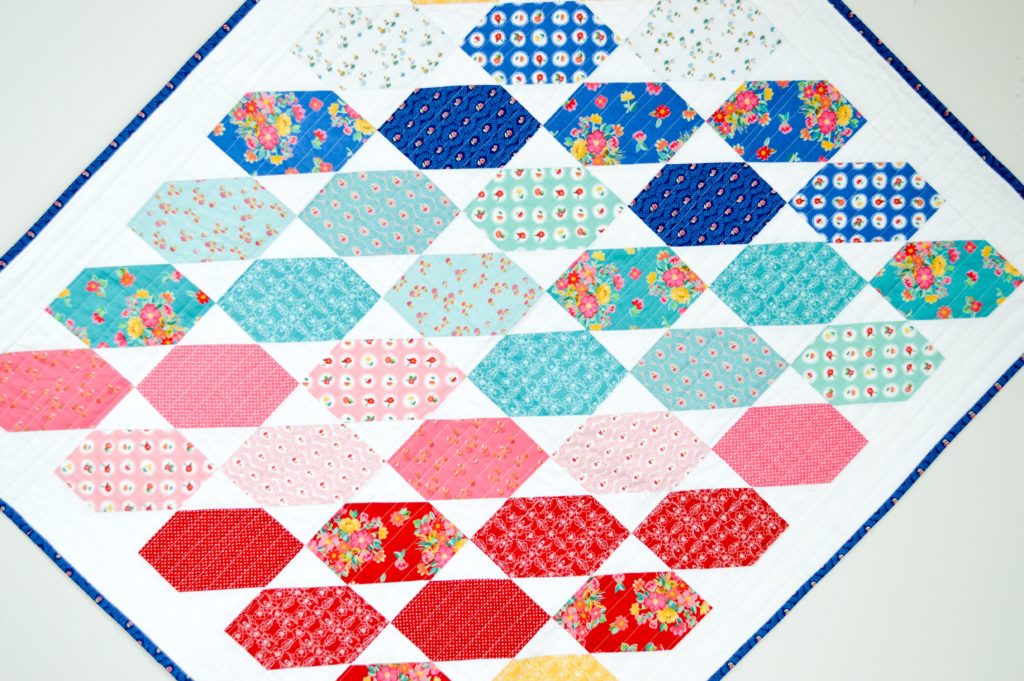 This fun quilt highlights all of the gorgeous prints in the Hand Picked Collection. Find out more about the quilt HERE.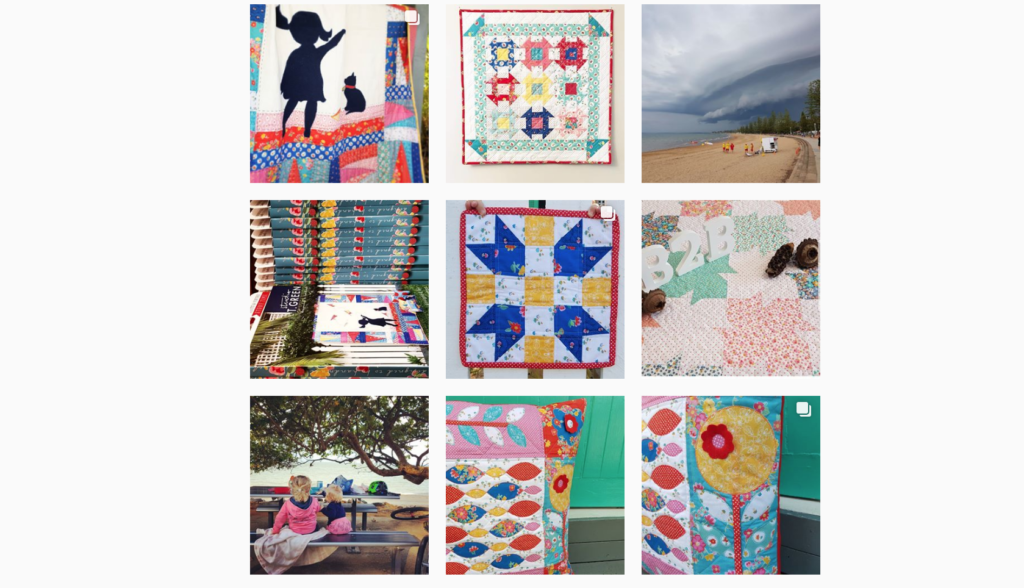 You'll find Tammie on Instagram @studiotgreen, where her feed is curated with examples of her artistry an LOTS of project ideas and inspiration!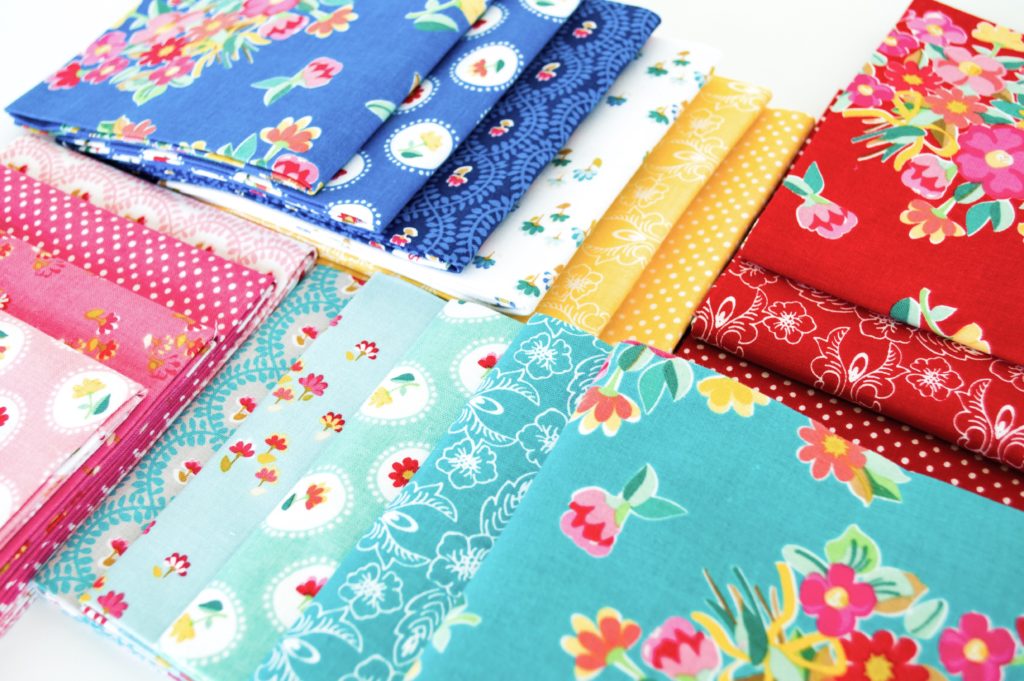 In order to get to know Tammie better, we gave her a list of words in alphabetical order to which she could give any reply that came to mind. Enjoy this fun and refreshing look at life from Tammie's unique perspective!
Annoying: when you have to use the unpicker.

Begin: most exciting time when designing a collection of fabric.

Can't: I can't do all nighters anymore and sew while my babies are asleep. Im too old…

Don't: ever give up on what you love and whom you love.

Extra: I always need extra time

Family: Our 2 little girls are the reason for everything.

Giant: Just an obstacle to overcome.

Hero: I am learning to look and appreciate the quiet hero's.

If: "If you finish your dinner "….

Jokes: Cant go pass a good dad joke.

Knowledge:

Lake: Lake Jindabine NSW. Best memories waterskiing at summer camp.
Monday: its a struggle…

New York: One day I will get there.

Open: Open arms give the best hugs.

Possibility: Always a possibility if you keep looking.

Quilts: "There are quilts everywhere in this house Mum", My daughter- Ivy (3 year old.)

Rain: Summer Rain, a sweet relief.

Sewing: Enabling, encouraging and teaching new sewers to experience the 'Joy' of making.

Tricky: juggling the demands of being a creative mum.

Undo: Command Z

Vacation: Long time over due!

Window: Late at night, I love all my windows open in my Queenslander home whilst I sew and feel the cool ocean breeze cooling the house down after a hot Aussie summer day.

X-ray: Im hoping no one here will need one in the future.

Yellow: My daughter favourite colour.

Zodiac: Virgo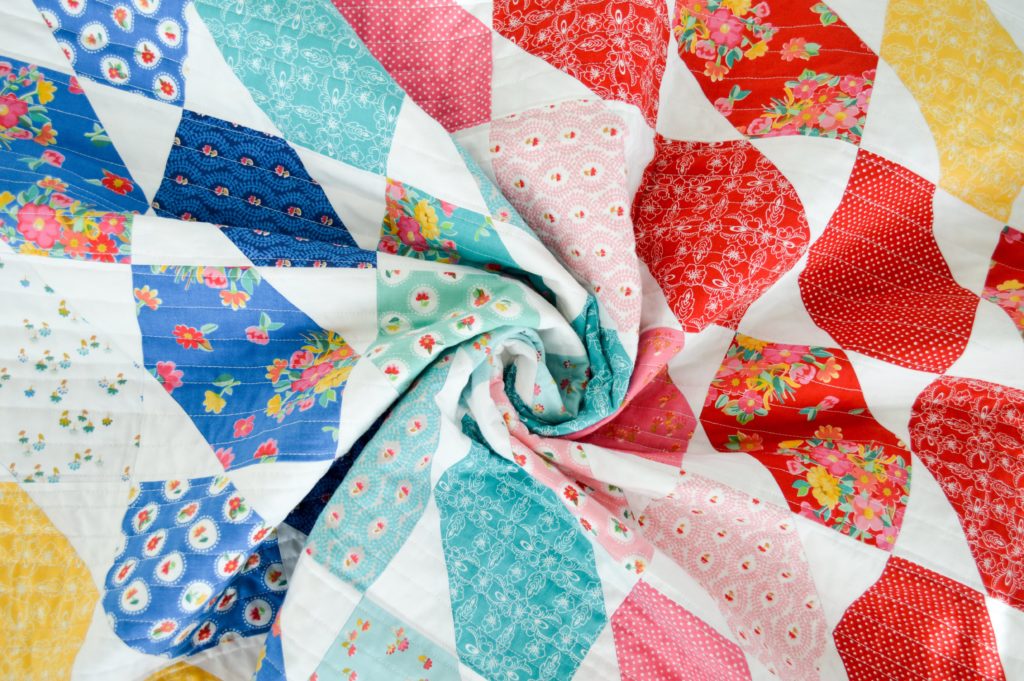 What fun answers! Thank you, Tammie, for allowing us to get to know you! Tammie's Hand Picked fabric collection is available now at your favorite local and online quilt shops so be sure to pick up yours today…..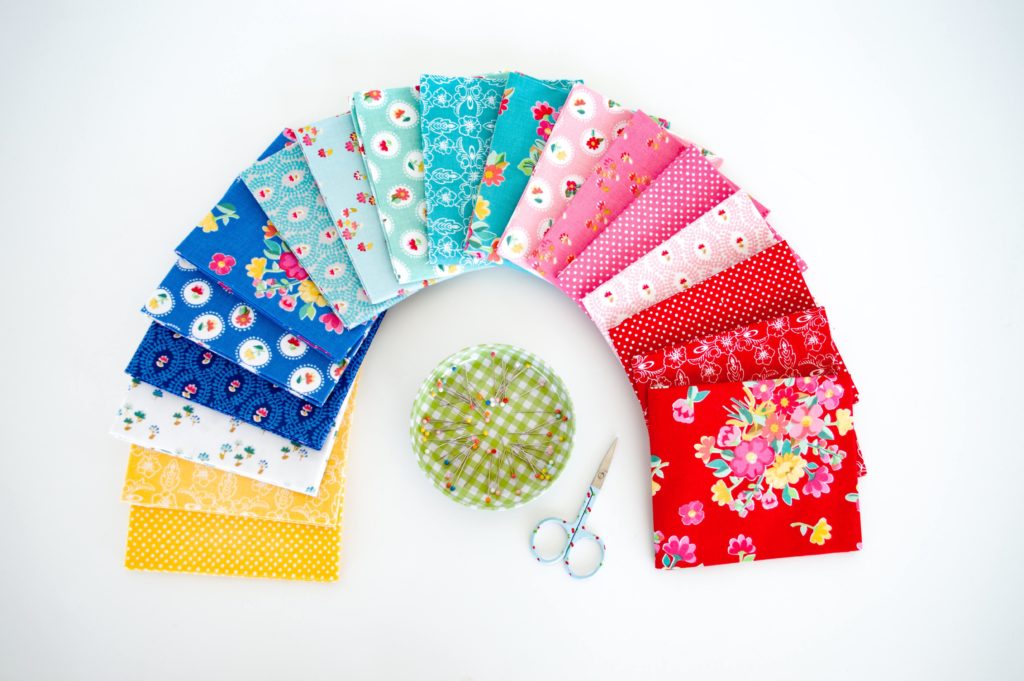 ….Or hop on over to our Riley Blake Designs Instagram feed to find out how you can win this FREE Fat Quarter bundle of Hand Picked!
Happy Sewing!