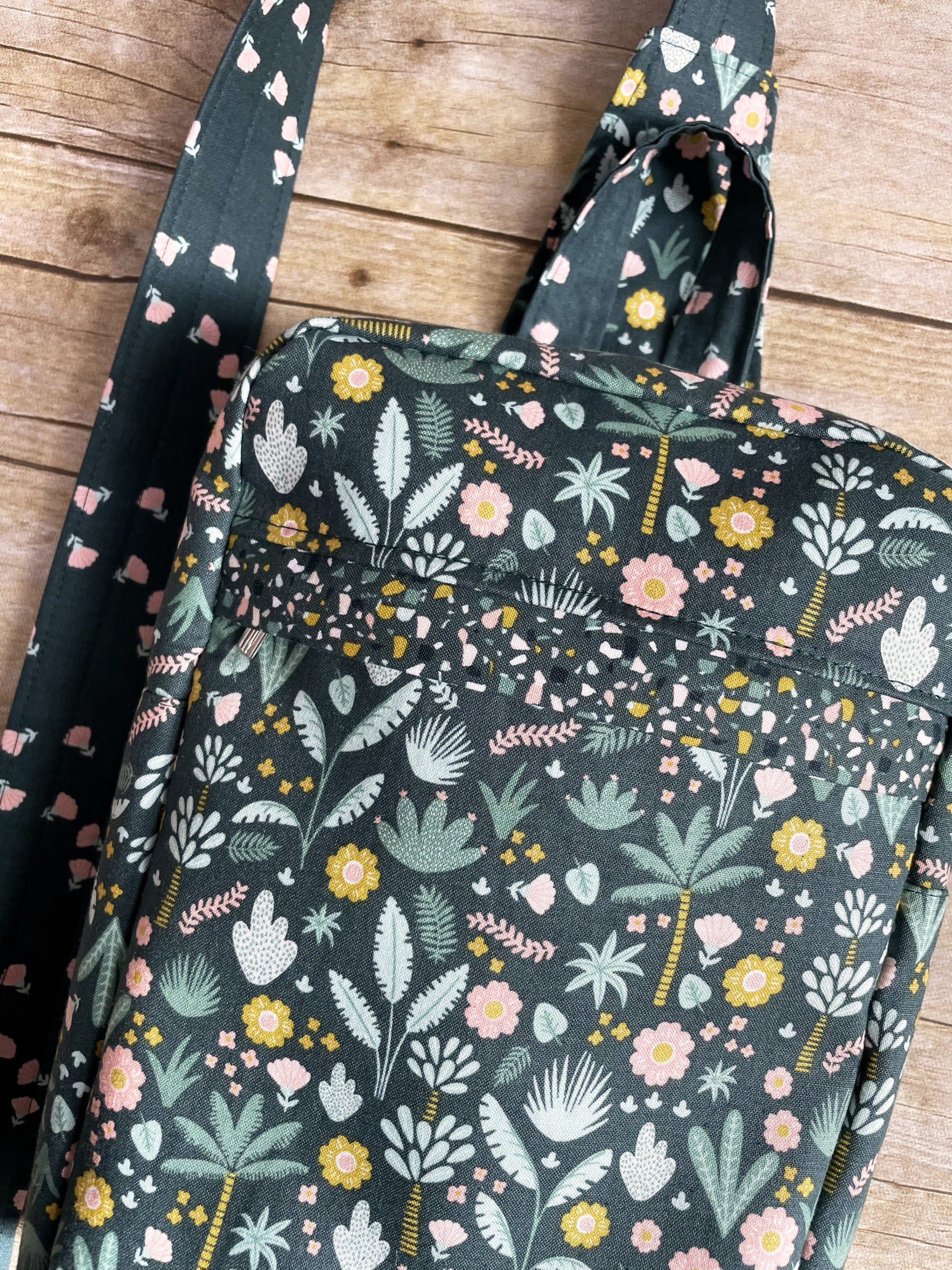 Hi Sewing Friends! I'm Melanie Call from A Bit of Scrap Stuff (Blog) (Instagram) and I'm excited to share my Sandhill Sling with the gorgeous Hibiscus Collection designed by Simple Simon for Riley Blake Designs. I've been wanting to make myself a Sandhill Sling for traveling and the Hibiscus Collection is a perfect match!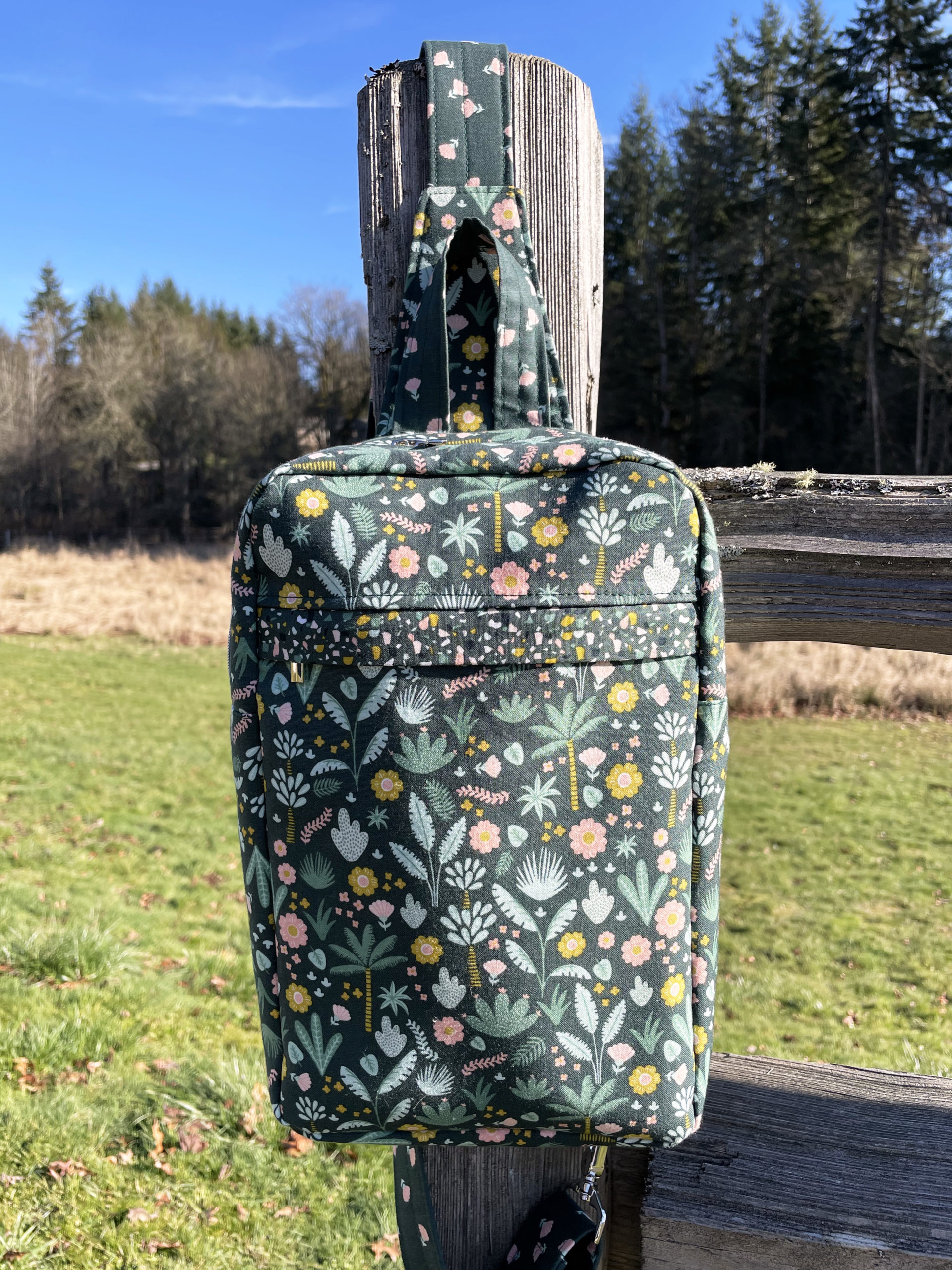 It is sew fun to choose my favorite fabrics for each sewing project. I begin by choosing the main fabric and coordinating prints next. I knew I wanted Hibiscus Foliage Hunter print for the exterior as I love the palm trees, cacti, and flowers plus the dark green is perfect to keep the Sandhill Sling looking clean while traveling. Which Hibiscus print would you choose?
Hibiscus Fabrics I used for the Sandhill Sling
Exterior Fabric: Hibiscus Foliage Hunter
Lining Fabric: Hibiscus Confetti White
Adjustable Strap Fabric: Hibiscus Ditsy Hunter
Zipper Flap: Hibiscus Confetti Hunter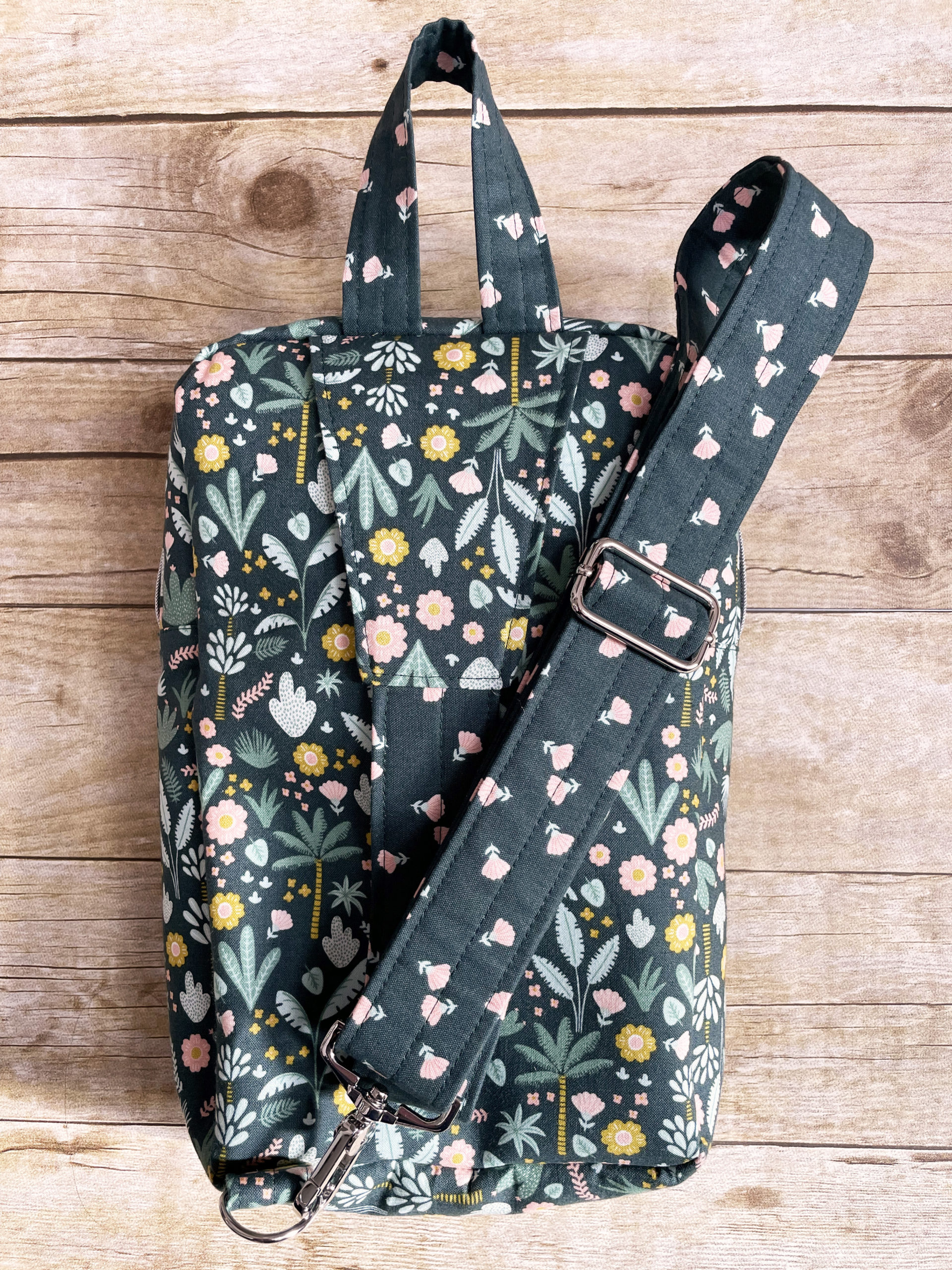 I loved using the Hibiscus Ditsy Hunter fabric for the adjustable strap. It is more fun to have a coordinating print instead of plain boring webbing ;). I love the added detail of top-stitching the strap edges and middle. Hint – make your stitch length a bit longer for pretty stitching (I used a 3.0 stitch length on my Janome for top-stitching).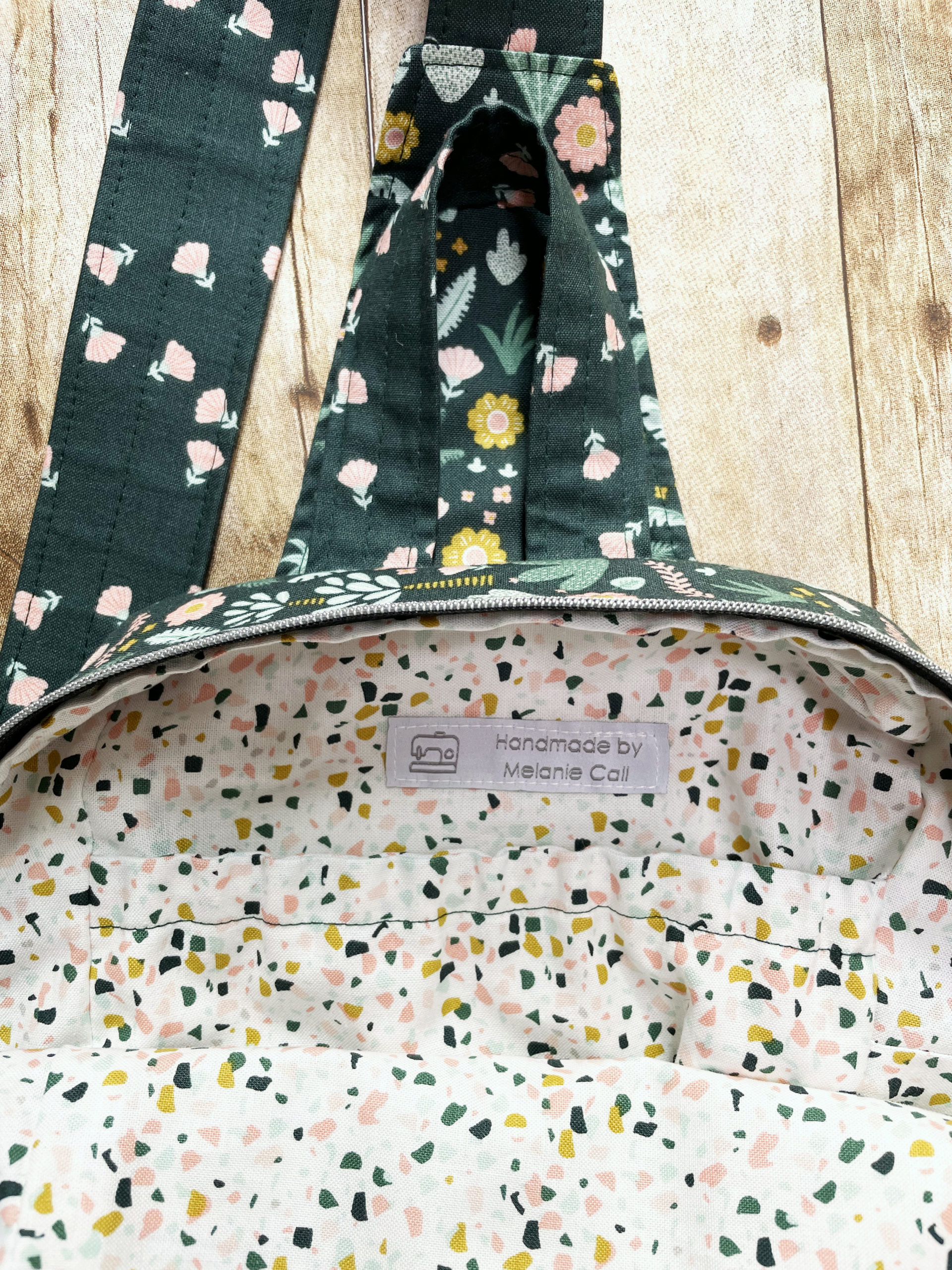 I prefer to use a lighter print for lining my bags as it is easier to see your bag contents. The Sandhill Sling has an elastic pocket in the main compartment to help organize your bag.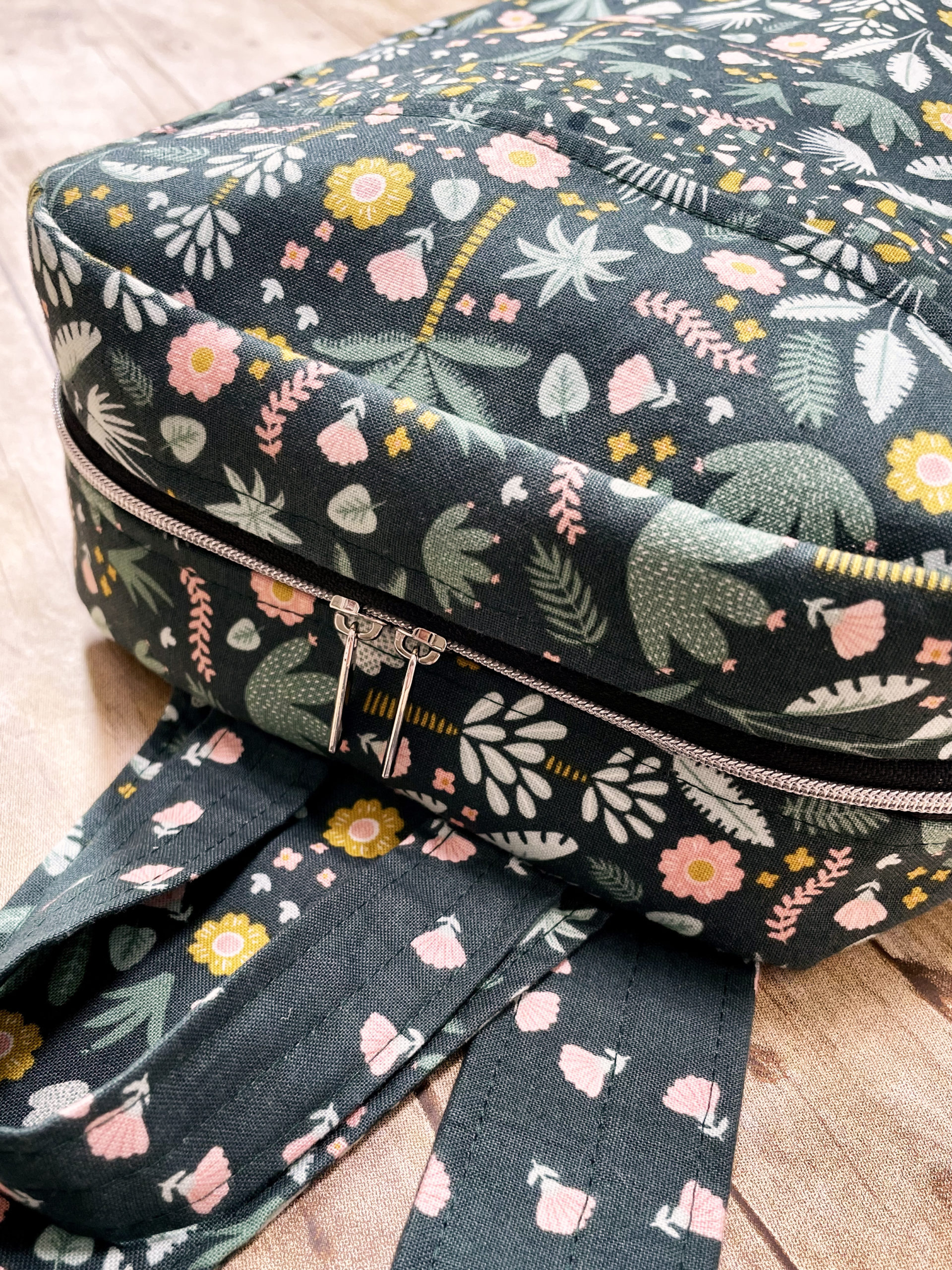 Anna of Noodlehead (designer of Sandhill Sling) hosted a Sew Along for the Sandhill Sling and I highly recommend watching her videos for helpful hints on constructing your bag.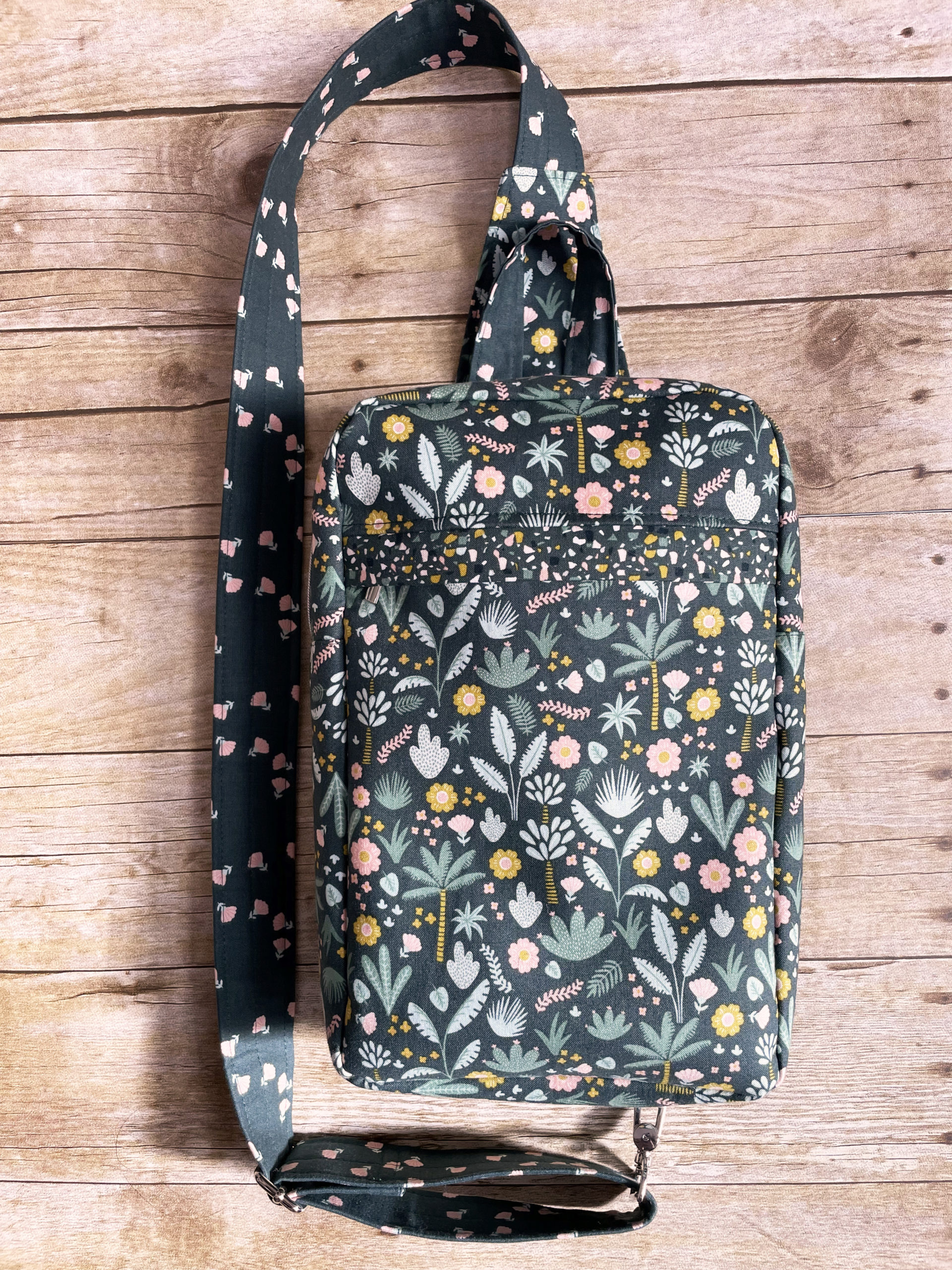 For more fabric fun – please follow me at A Bit of Scrap Stuff Blog or on Instagram @ABitofScrapStuff
Happy Sewing!
Melanie Call