We love it when you share your Riley Blake projects on social media! It is so inspiring to see what creative minds out there are coming up with. The easiest way for us to find your projects it by using searchable hashtags such as #(nameofcollection)fabric, #rileyblakedesigns, and #iloverileyblake. We did a quick search for #jeepfabric and found so many fun projects, we just had to share them with you today!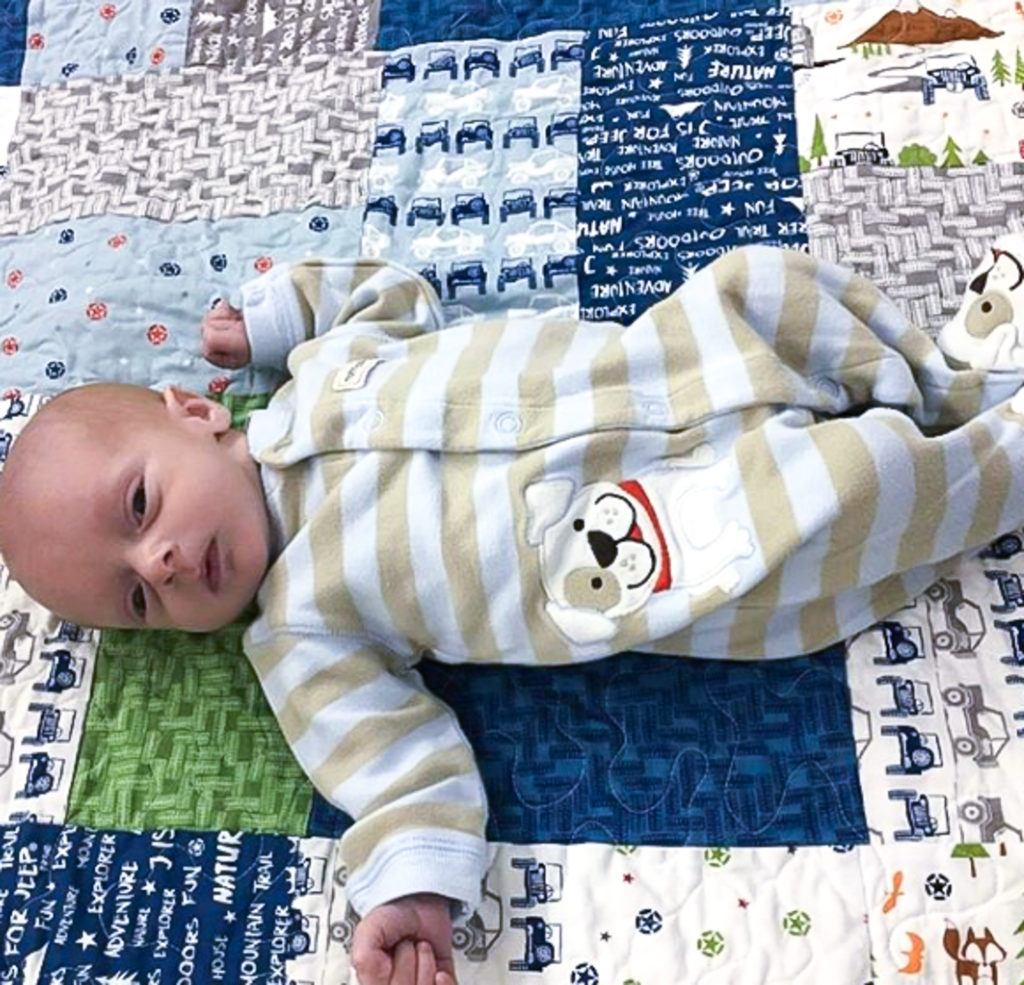 First up is the cutest ever baby and baby quilt by @sewsewgwen.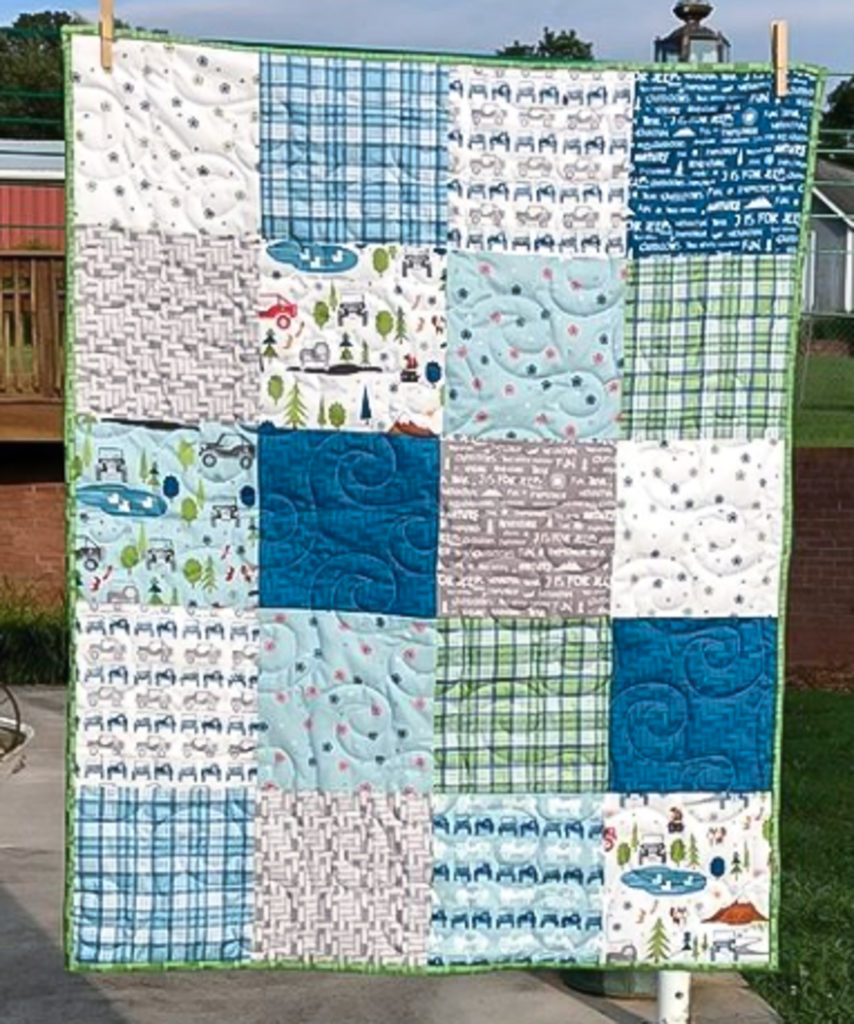 This simple patchwork by @tdonegan didn't sacrifice an ounce of cuteness!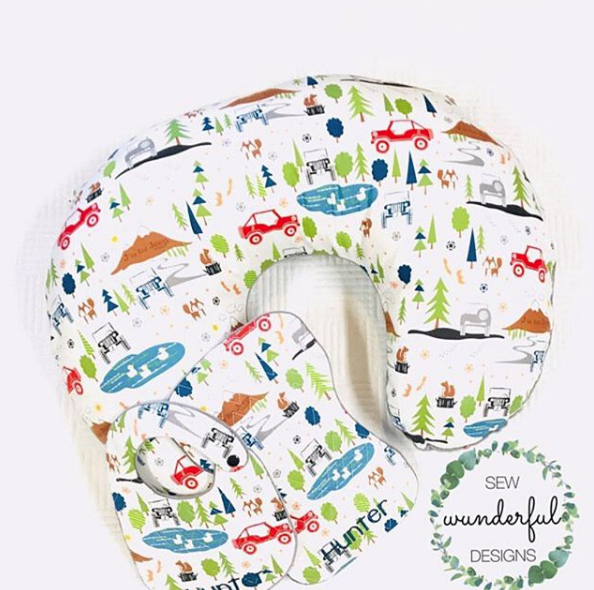 We love this newborn gift set shared by @cutelittlefabricshop!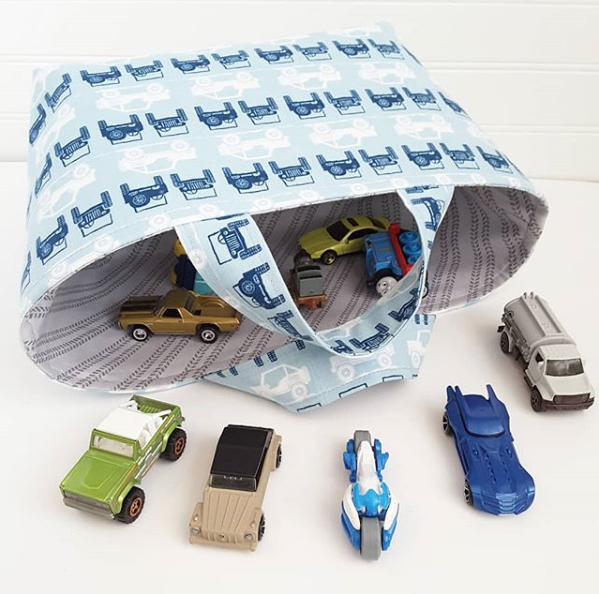 A fabric basket by @sewhappyflamingo is the perfect choice for storing all of those little cars.
And how about one in pink? Yes, please!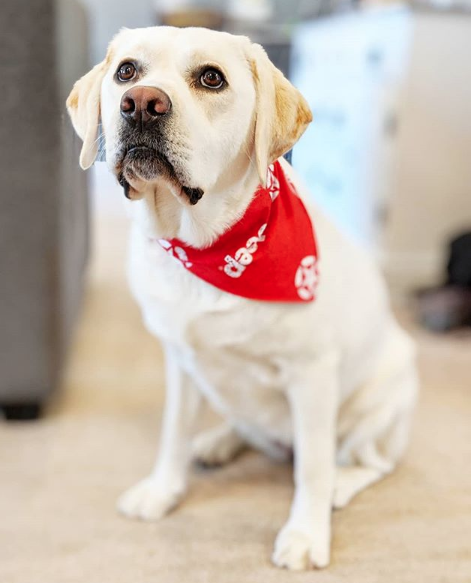 This bandana proves that Jeep® isn't just for people. Dogs love it too! Nice job @__crystalann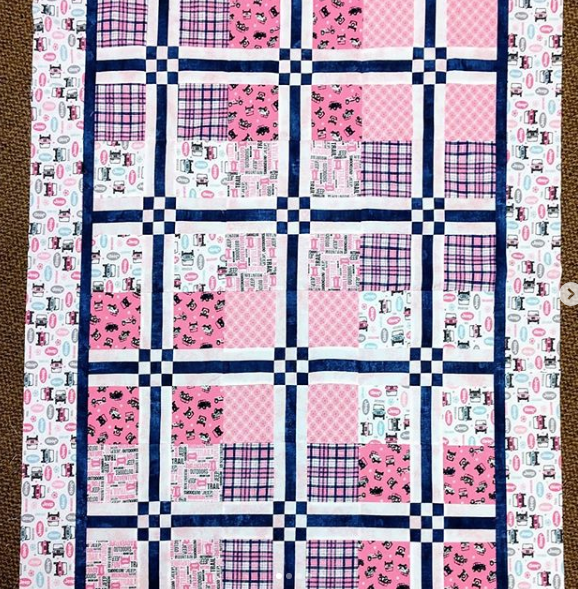 Of course, we are crazy about Jeep®, but pink Jeep® is just so extra fabulous! We are all heart eyes for this quilt top by @daydreamsquiltsew.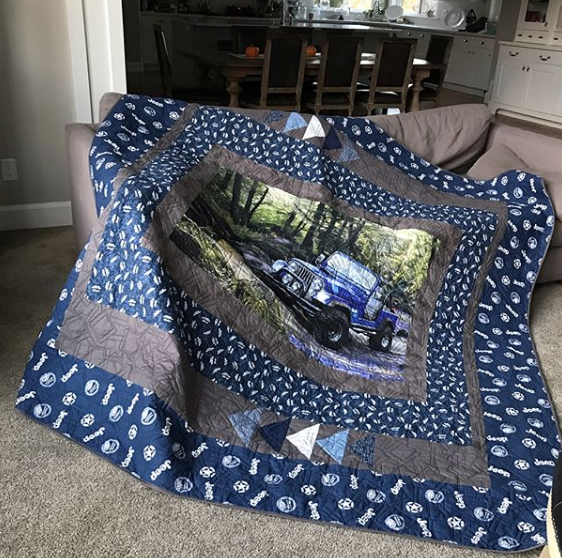 Riley Blake owner, @cindycloward made this Jeep® panel quilt for her husband's birthday. LOVE it!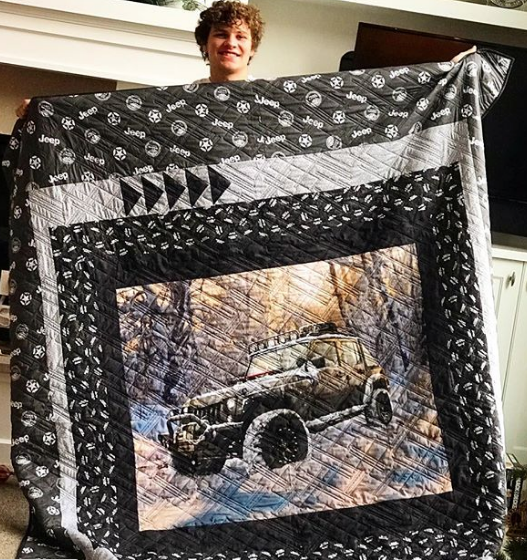 And here is another fabulous panel quilt @cindycloward made for her son.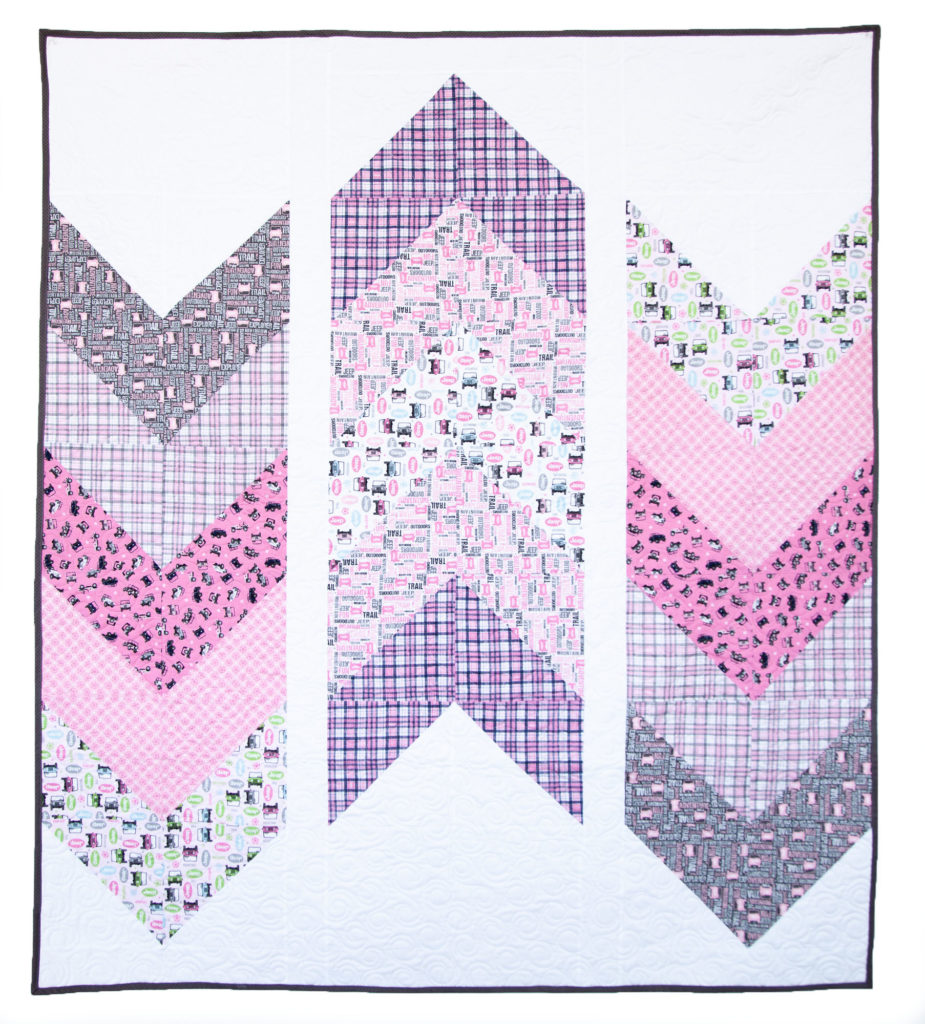 And finally, here are a few recent Jeep® project from our blog. Lacie made this ARROWS AWAY free quilt pattern using the Pink Jeep Adventure Aways fabric.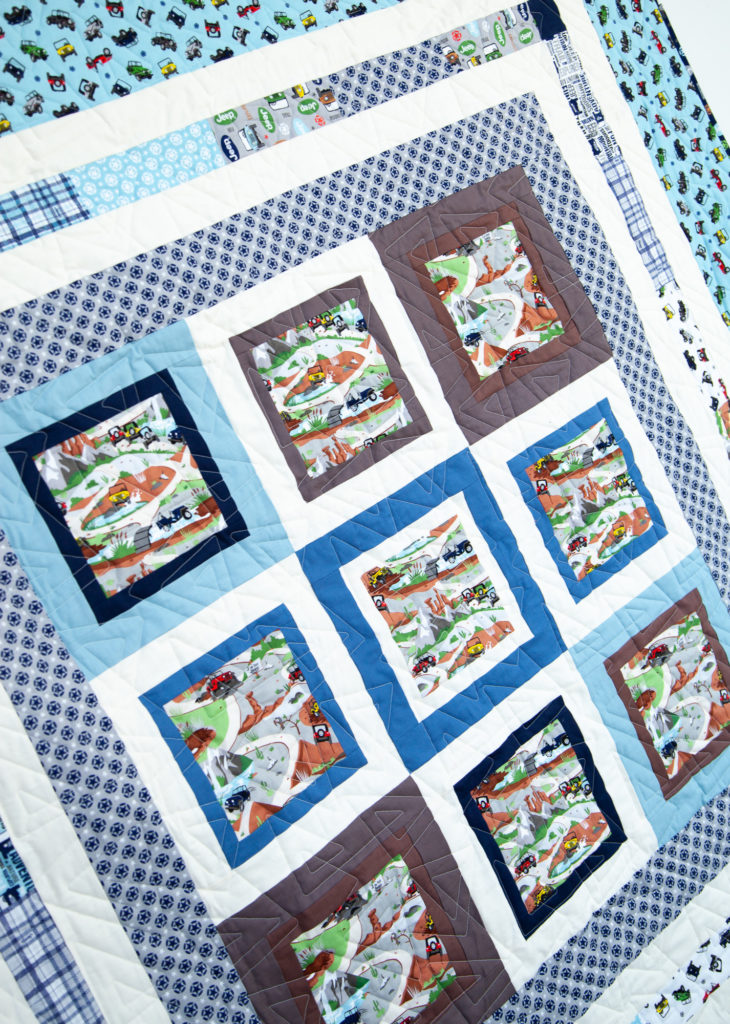 Here is another FREE PATTERN using the blue Jeep® Adventure Awaits. Same fabric collection — totally different look!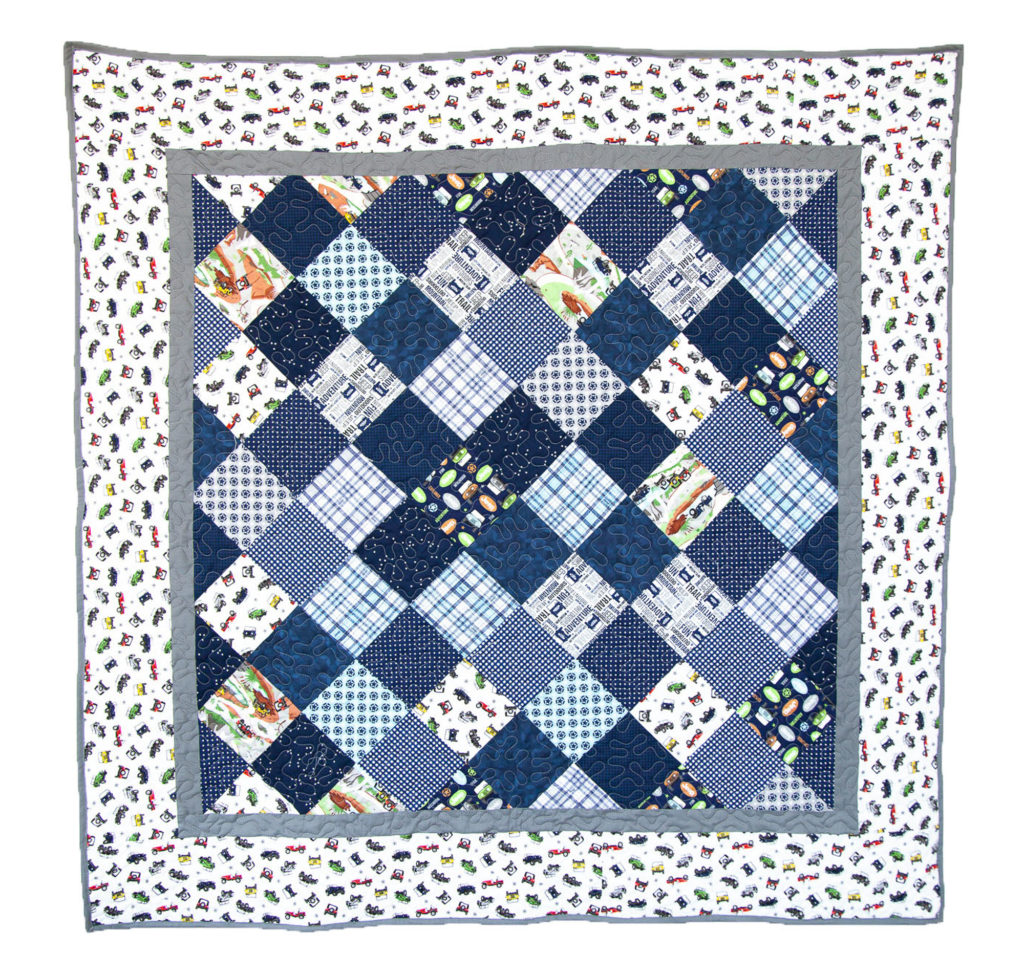 And finally, take a look at this totally awesome CHARM ON POINT quilt made with a FREE tutorial from Missouri Star Quilt Co.!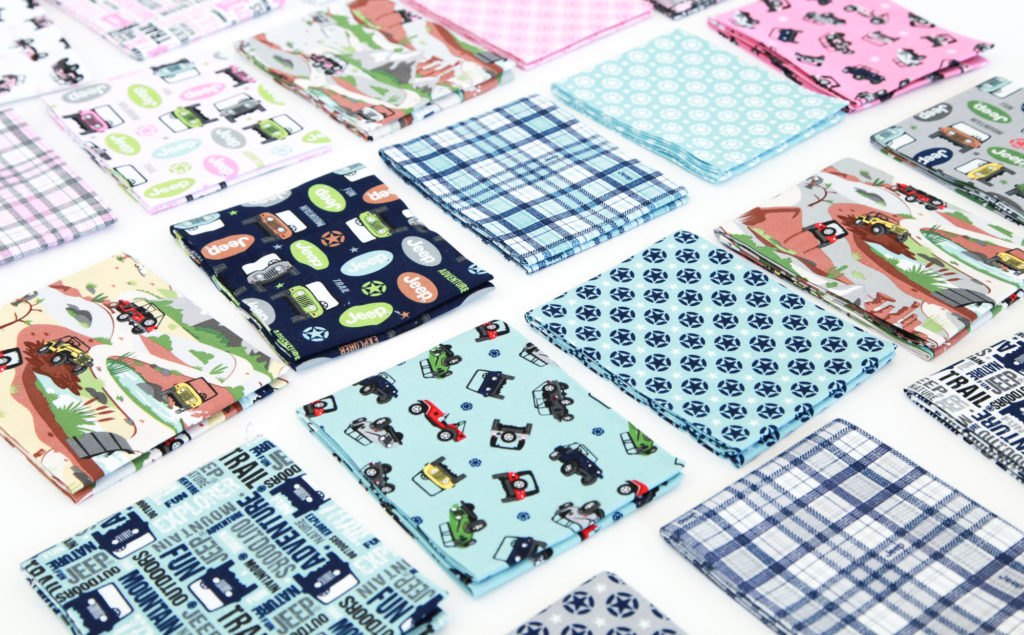 So many projects…so much inspiration! Jeep® fabric is available now at your favorite local and online quilt shops. Pick up yours today and share your makes with us on Instagram using #jeepfabric, #rileyblakedesigns, #iloverileyblake, and tag us @rileyblakedesigns.
Thanks for stopping by!