Today we are highlighting all of our Designer Booths! We have so many beautiful projects and the most amazing designers!
First up, a brand new designer for RBD, Lauren Brewer! Lauren's debut collection is called Strawberry Jam- isn't it cute?! Lauren will have a blog post coming soon with pattern and tutorial info for everything on her display. Click HERE to visit her blog!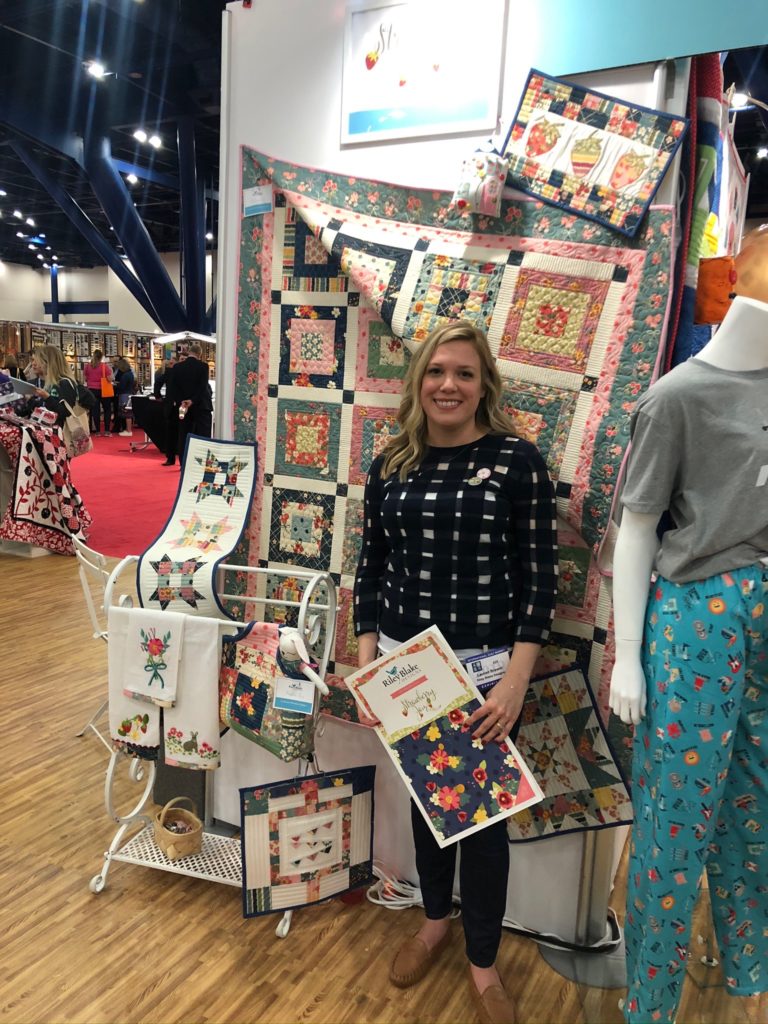 Next we have the lovely Beverly McCullough of Flamingo Toes! Her next line is called Singing in the Rain. See below for project links.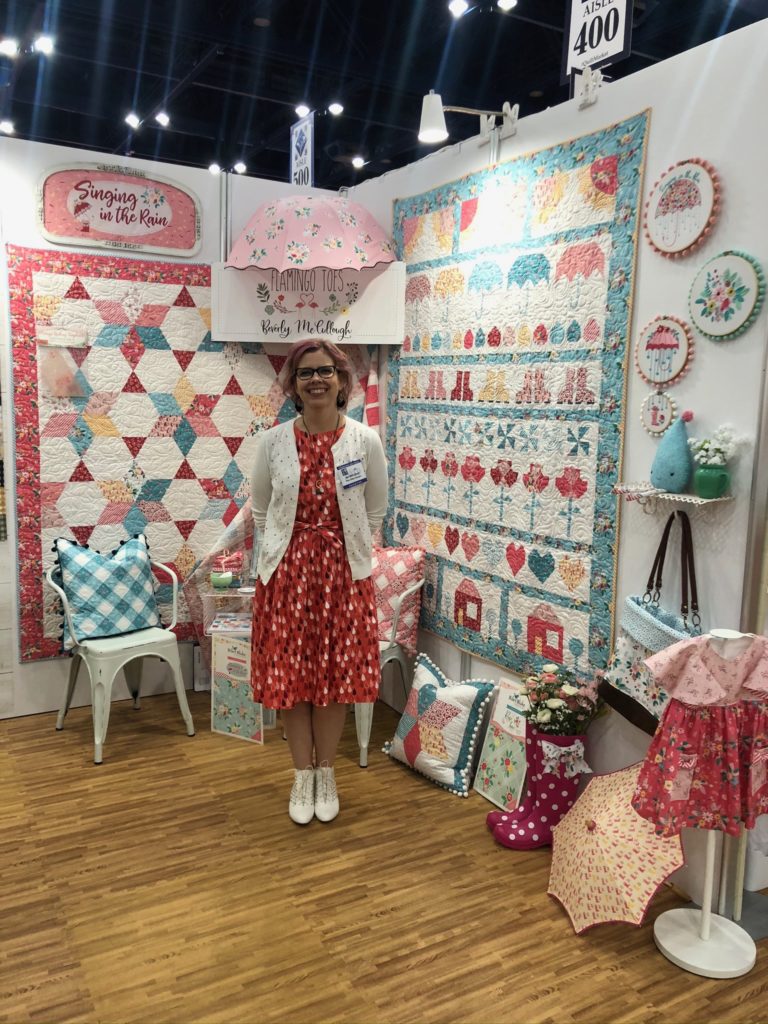 Quilts: All come out in March along with her new line! The quilt on the right wall will be a row by row sew along in April!
Pillows: Tutorial coming soon to her BLOG
Bag: Tutorial HERE
Dress: Melbourne from Little Lizard King
Raindrop Stuffie and Cross Stitch: Pattern coming HERE in March
Needle Minders available HERE in her Shop!
Meet Tara Reed! Tara is a new RBD Designer and is showing two new lines this market- Send me to the Woods and Homestead Life. Everything in her booth is a Panel project (coming in March) or is an Original creation (except the apron, that's by Butterick Patterns). Take a peek at her lovely booth!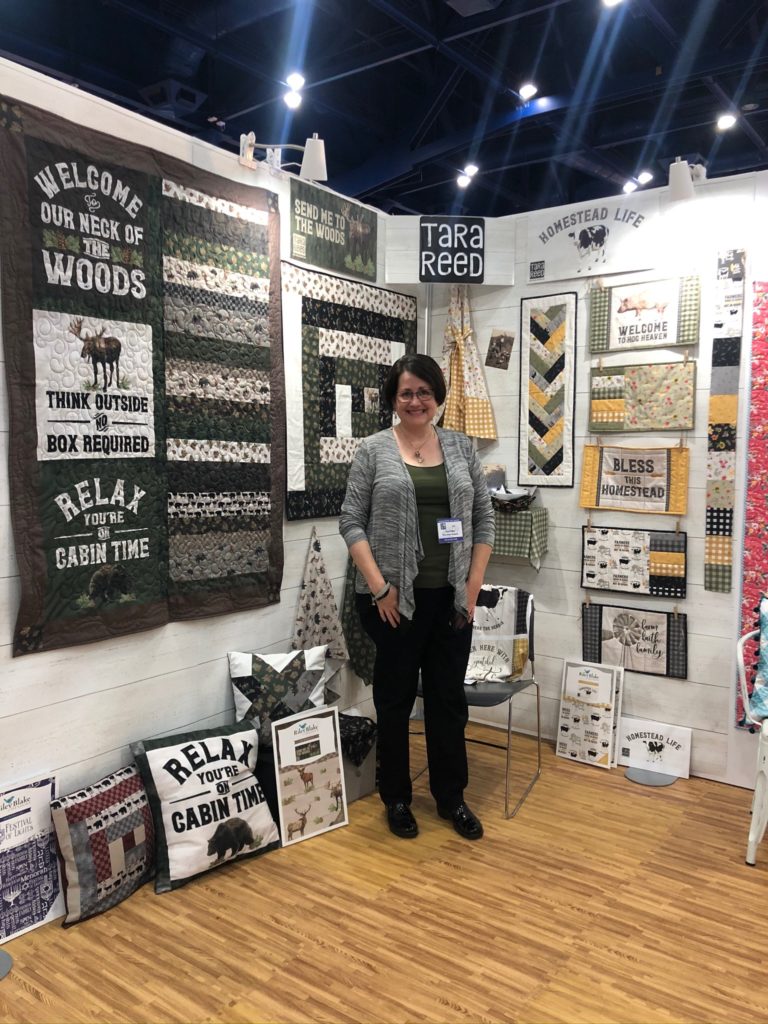 Christopher of The Tattooed Quilter was here this year with his Basic, Blossom, and his new designer line Winifred Rose! See below for project details.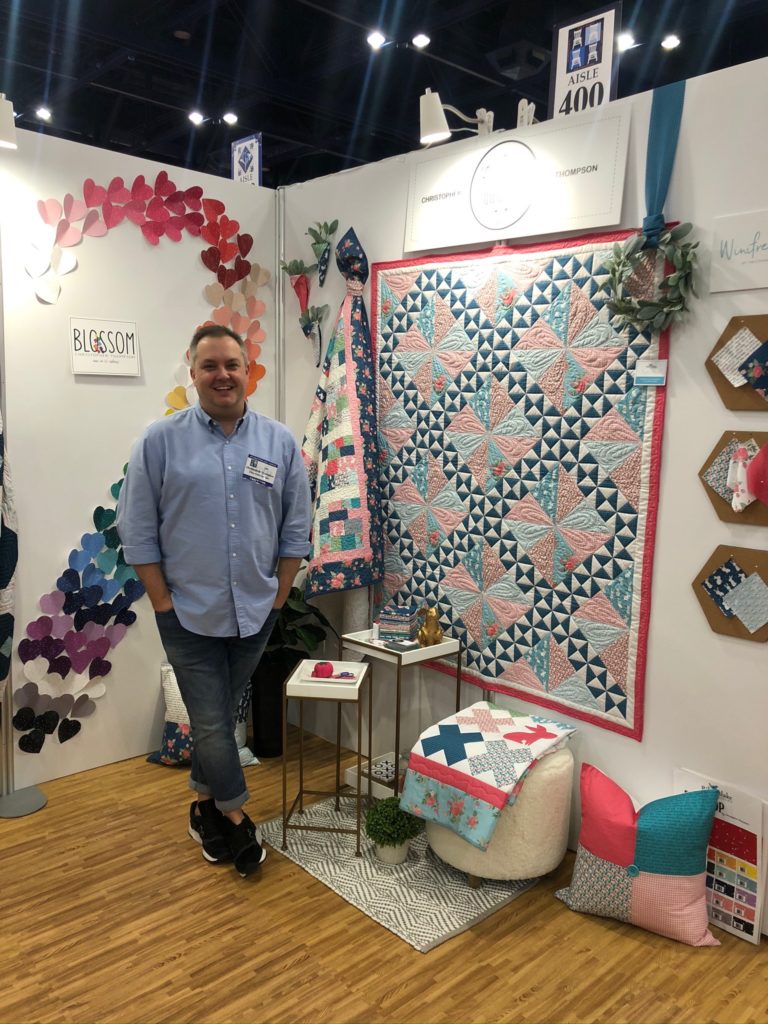 Quilt on Ottoman: RBD Derby Free Pattern (horse appliqué was switched with a bunny)
Pillows- No pattern
Wall Quilt: Feather Weight RBD Free Pattern
Corner Quilt: Leah by Planted Seed Designs
Amanda from Material Girl Quilts showcased her new line Dream Weaver! We love the colors in this line! Pattern details below.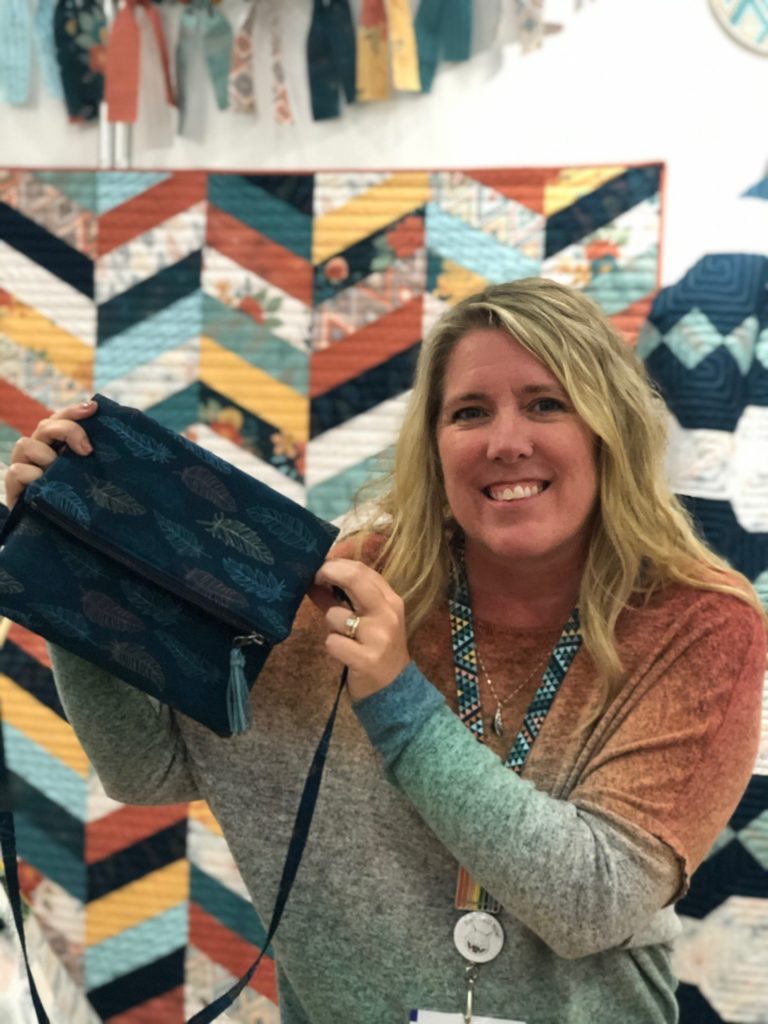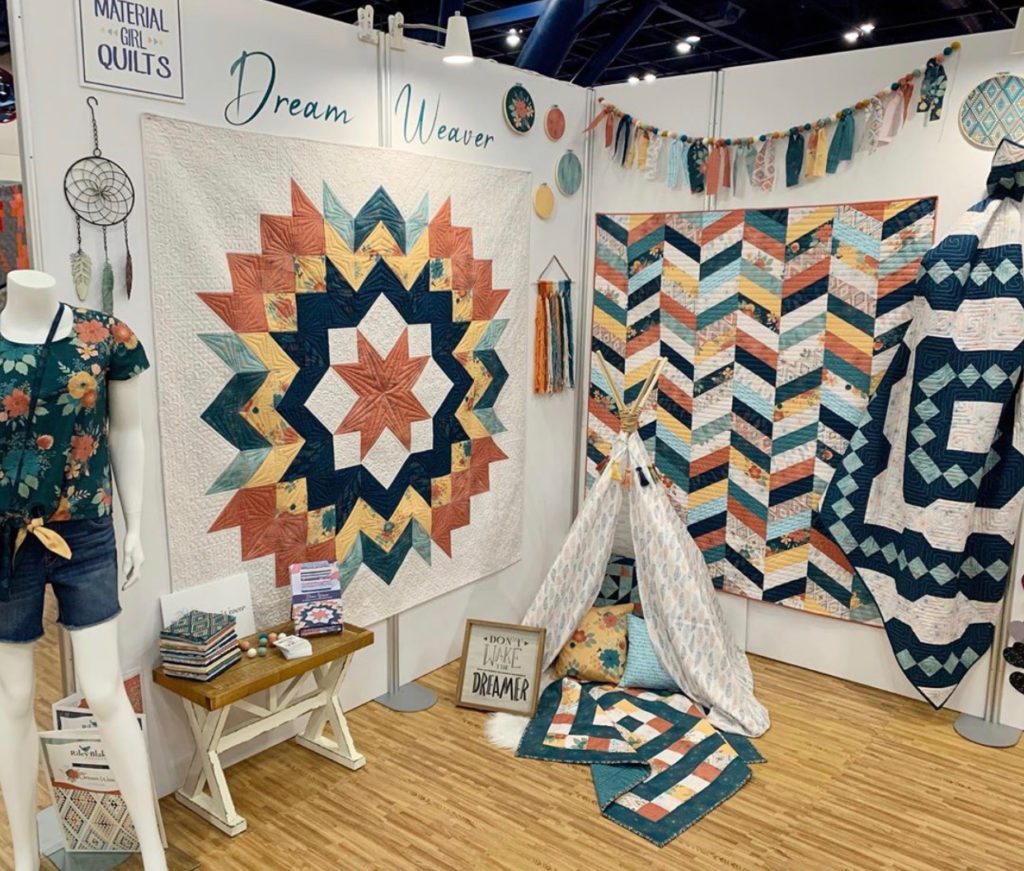 Quilts: Radiance (available in her shop in January), Ripple (available HERE in her shop), Easy Herringbone Quilt (tutorial available HERE from Hello Melly Designs), Spiral Bound (available HERE in her shop).
Teepee & Pillows- no tutorial
Outfit: Top is Key Largo pattern by @heyjunehandmade
Clutch Crossbody: Tutorial by @montoyamayo
Another new designer we have is the fabulous Sandy Gervais! We are thrilled to have so many new additions to the RBD Family! Sandy is showing two lines. One, Texture, is a new RBD Basic! Her designer line is On the Bright Side. Look for all the projects in her booth along with her collection releases!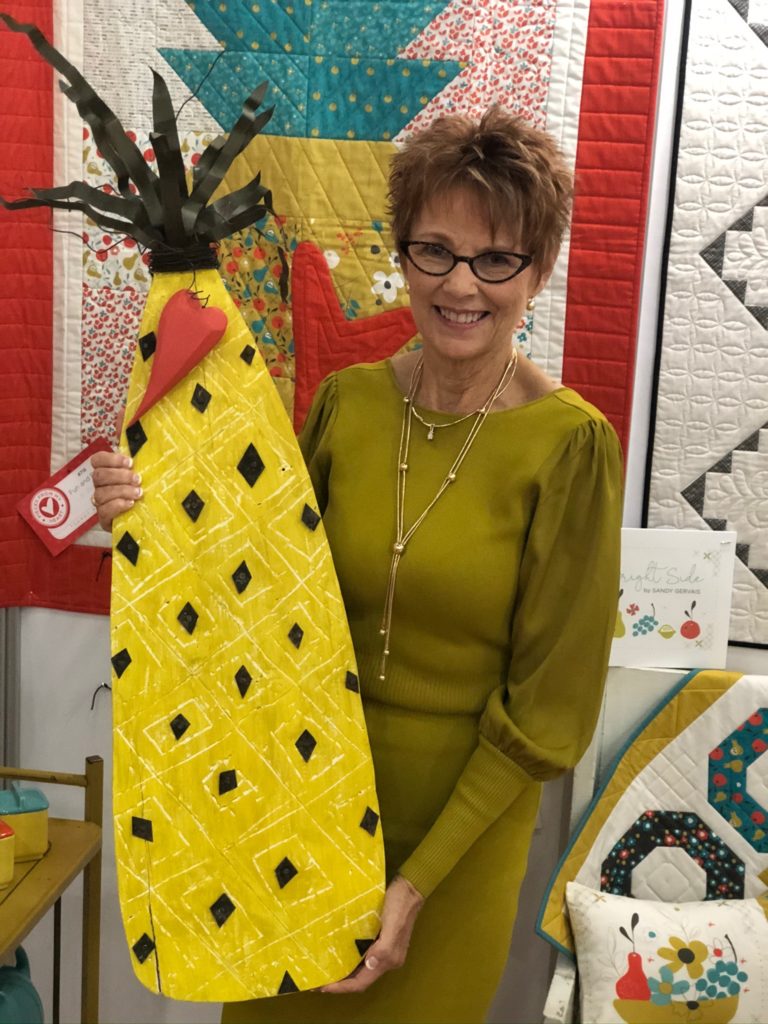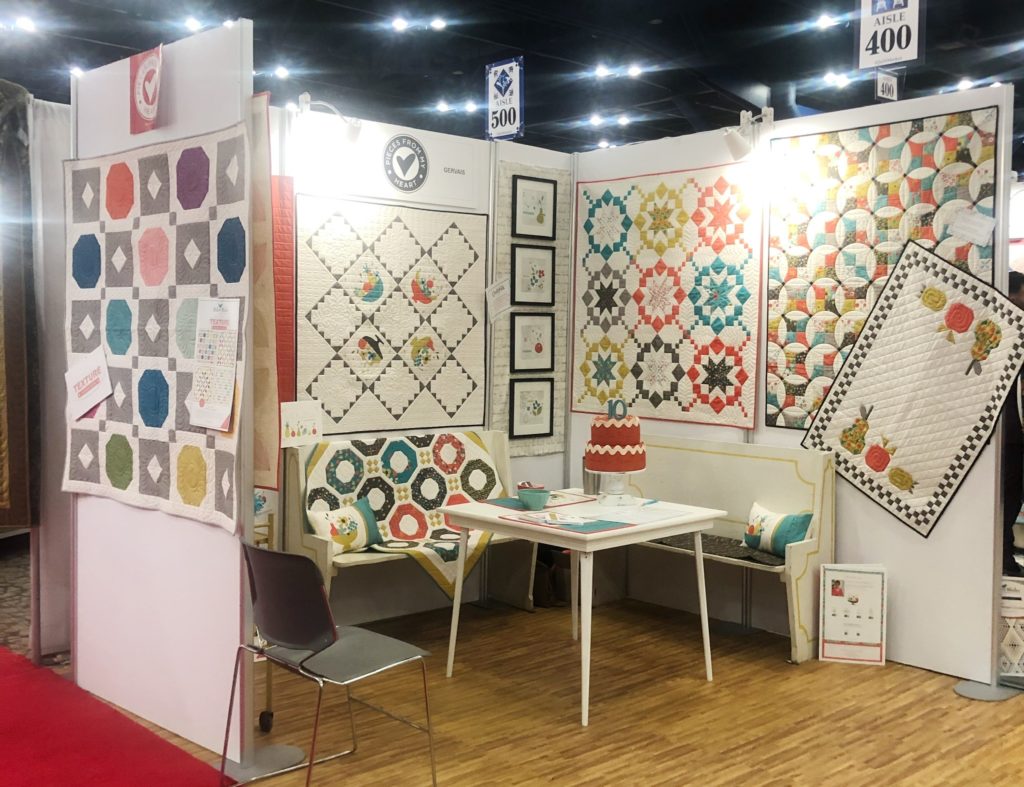 Amanda Niederhauser of Jedi Craft Girl is launching her debut fabric collection, Scaredy Cat! If you love cats or halloween then this is the line for you! Pattern details below.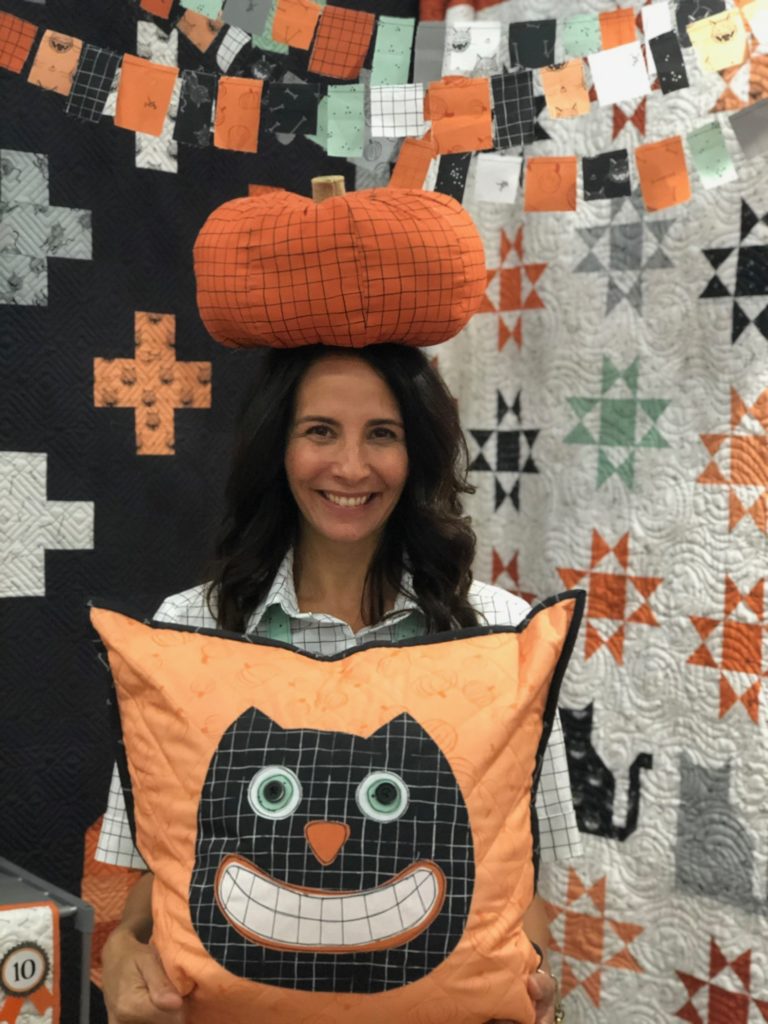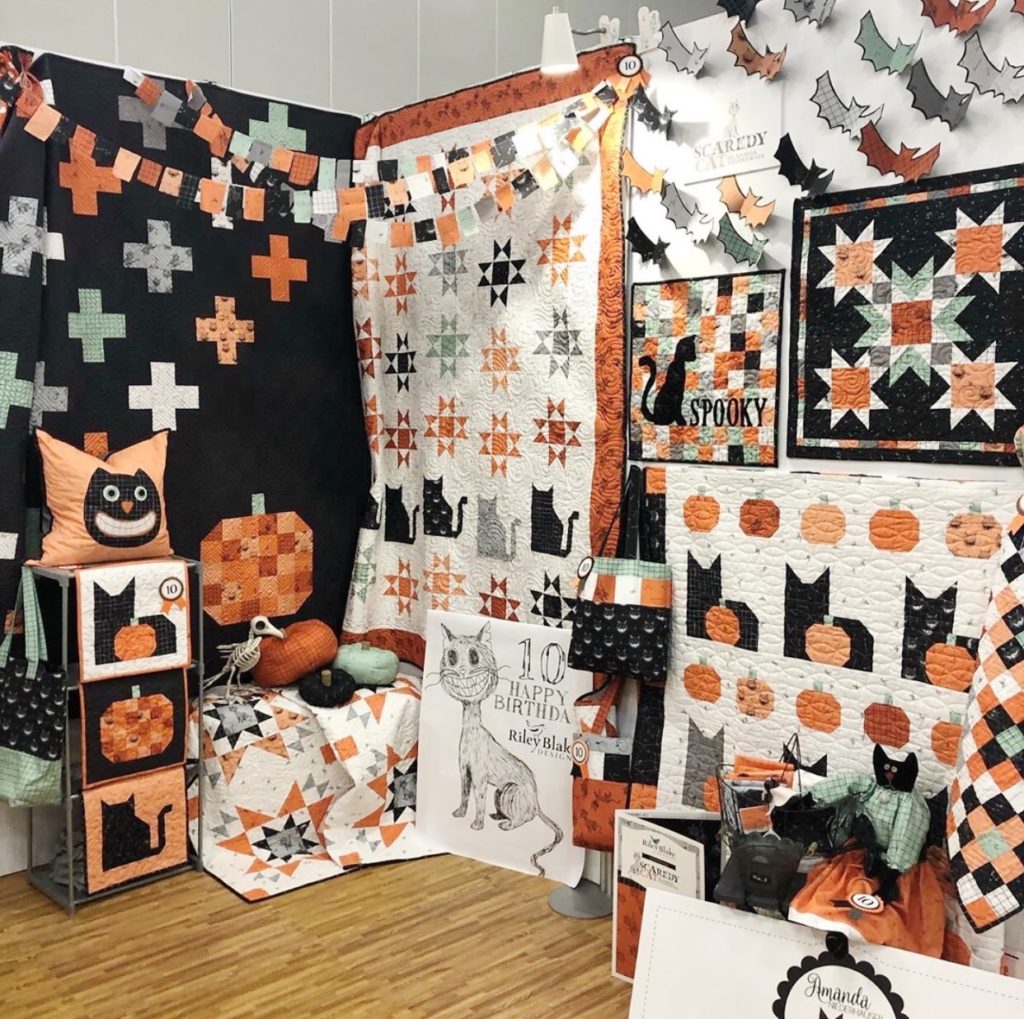 Quilt on Left: Releasing in April
Pillow: Tutorials HERE and HERE
Fabric Pumpkins HERE
Dress Pattern: Simplicity 8014
Gracey Larsen of Burlap and Blossom showcased her first fabric line, Play Outside! Check out her book HERE and take a look at her booth display (all quilts releasing with collection in 2020)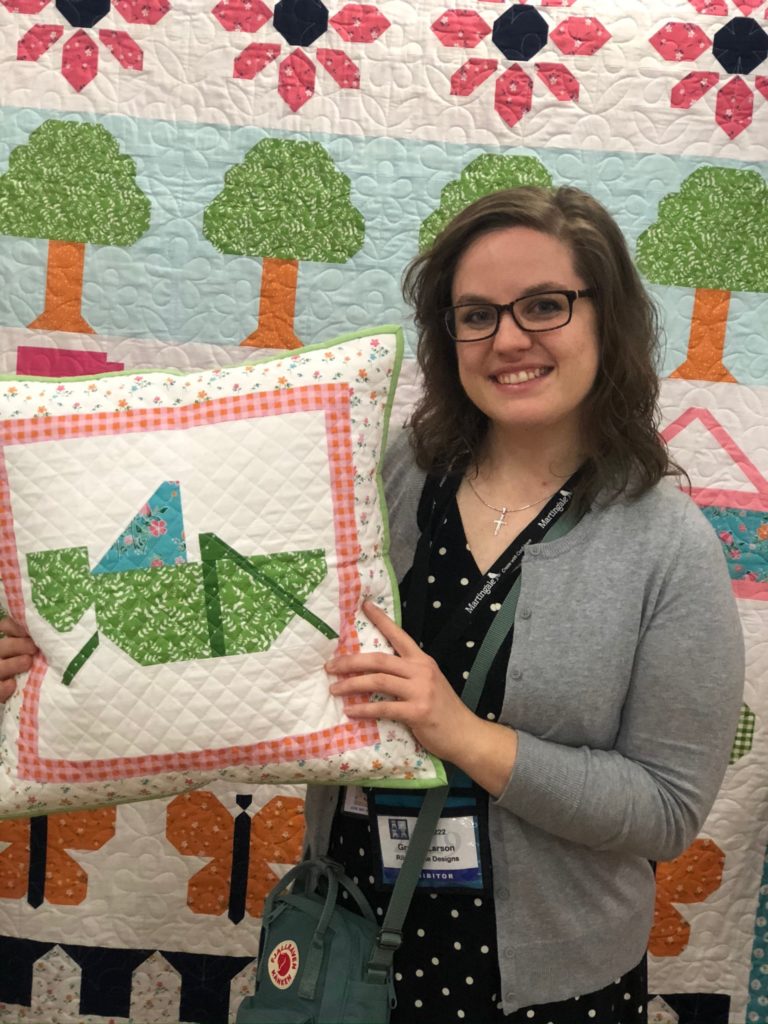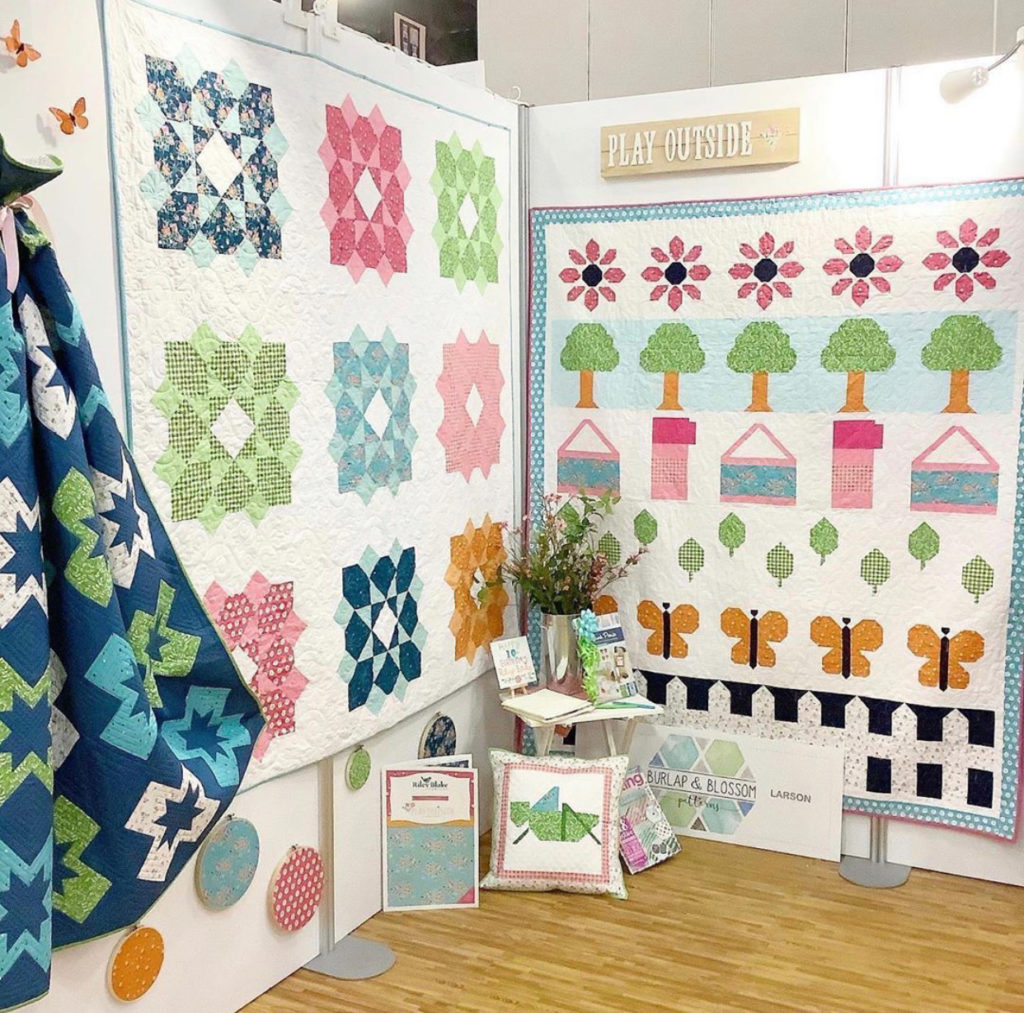 Gerri Robinson of Planted Seed Designs dedicated her booth display to Gem Stones! Her booth looked so colorful! Follow her on Instagram and keep an eye on her BLOG for features on these quilts coming soon!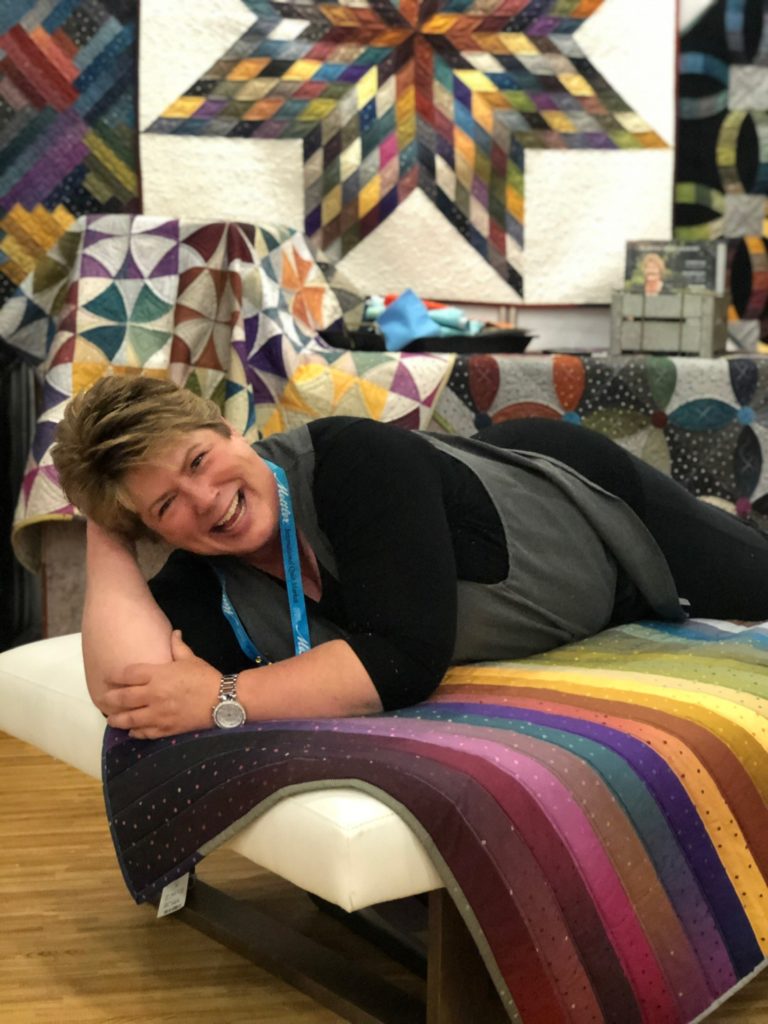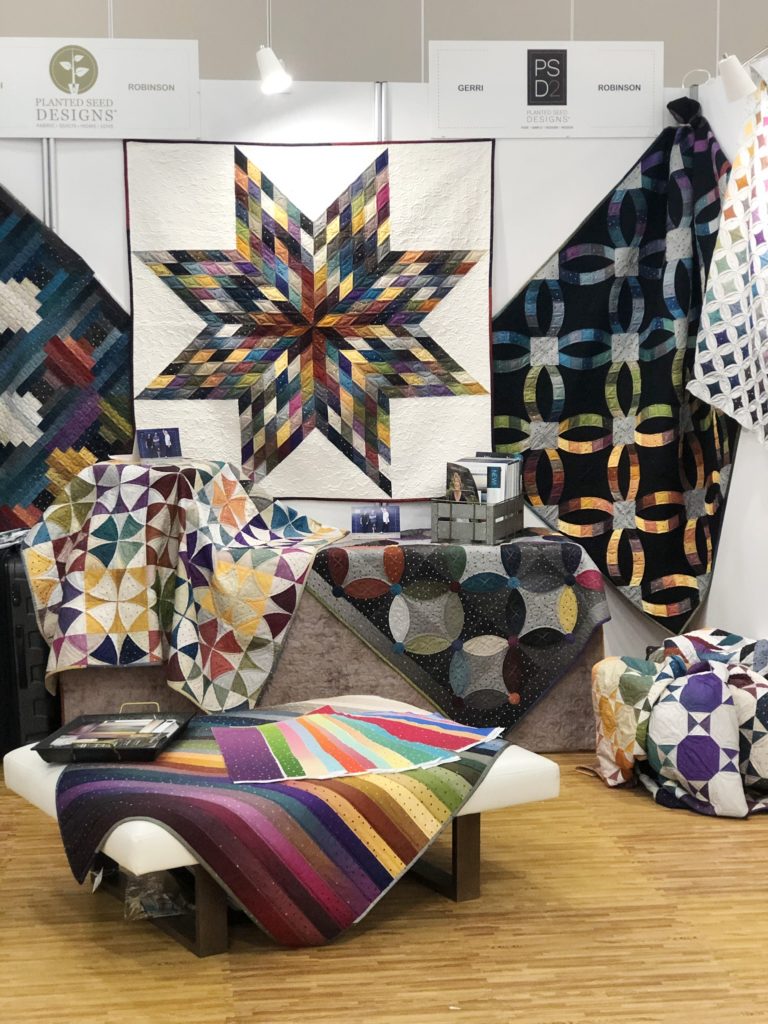 She also showcased her next line Tranquility!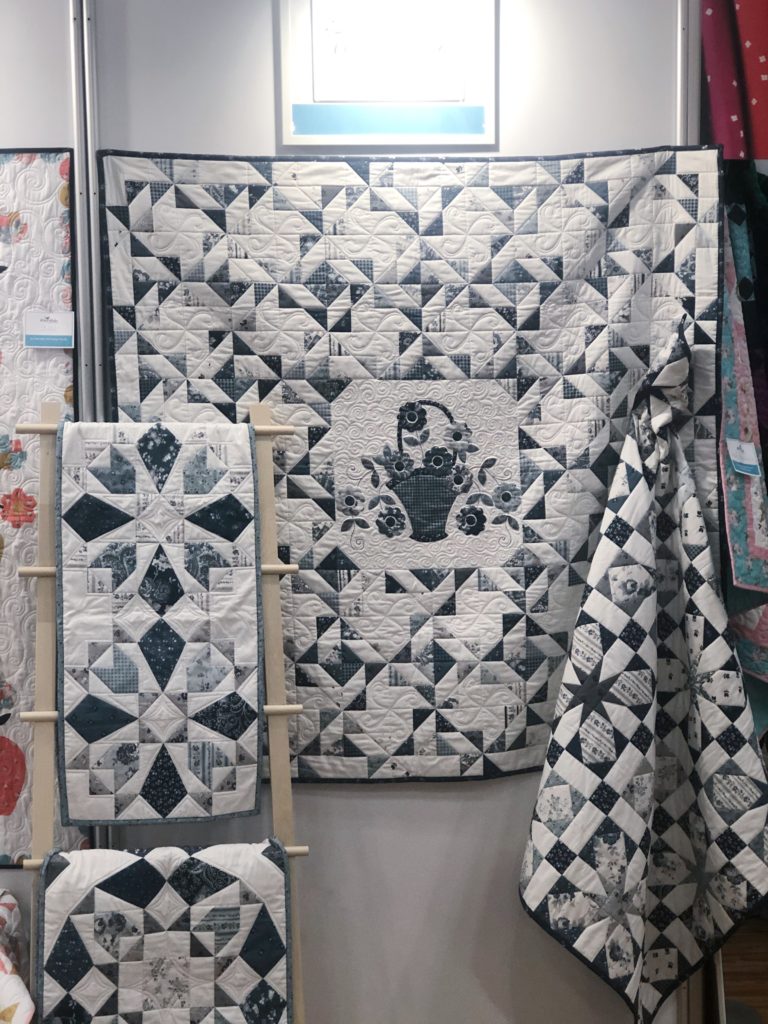 Patterns shown are Swirl, Hidden Shoofly, and some Re-Imagined projects!
Jill Finley of Jillily Studio won the Best Single Booth Award! Go Jill! It was well deserved since she constructed this whole Conservatory all on her own! Check out Jill's next line, Conservatory.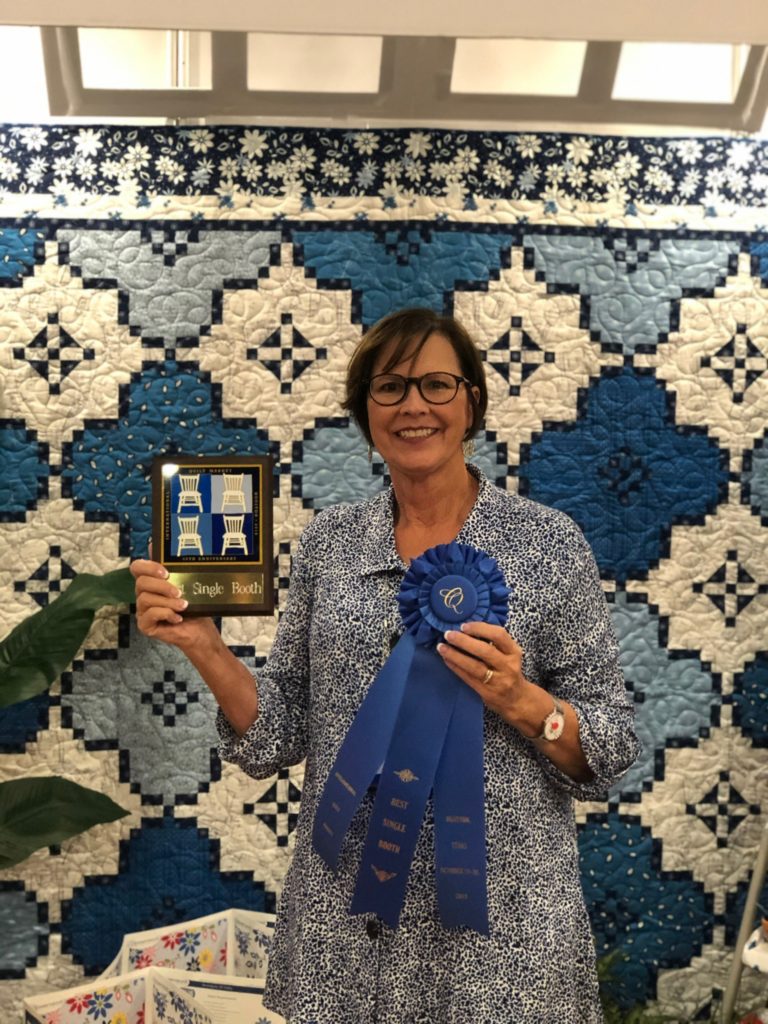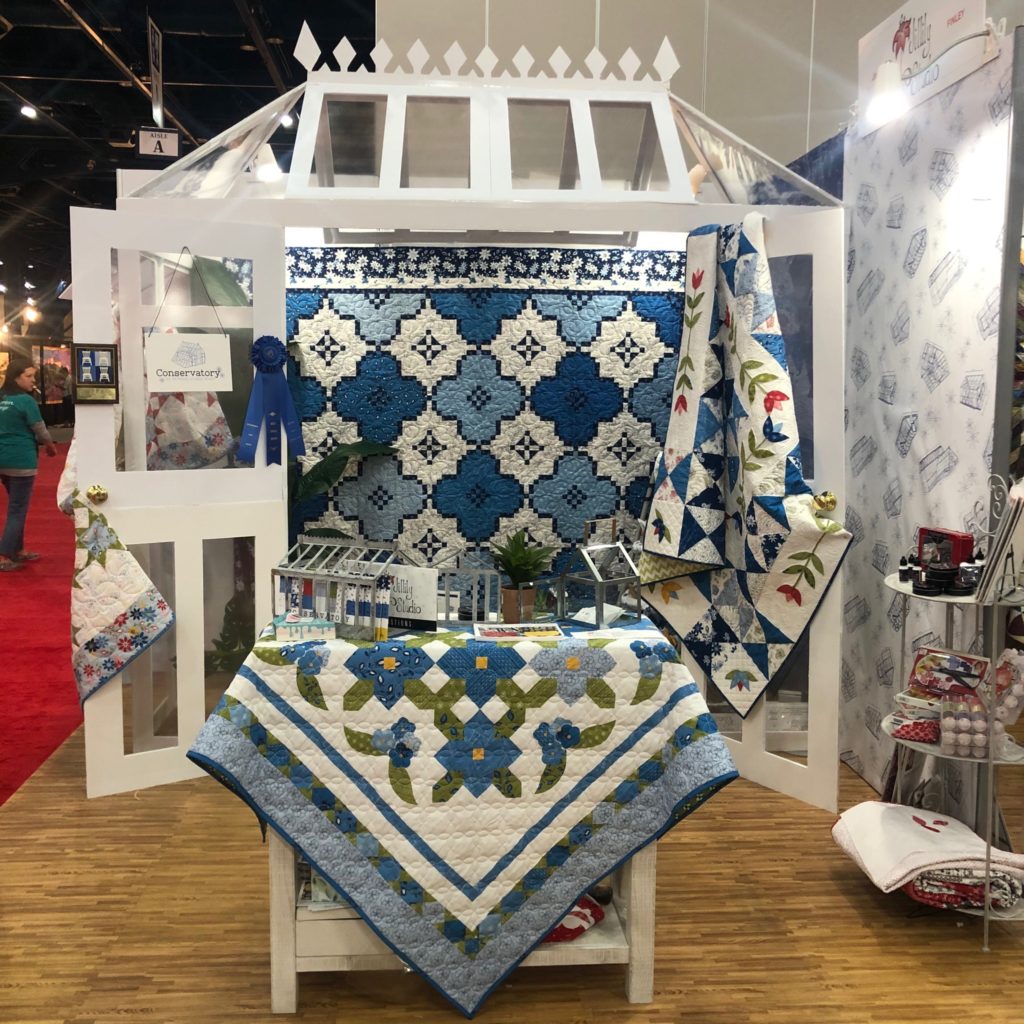 All patterns will be coming out with her new collection but you can shop her NOTIONS now!
Last but not least, Janet Wecker Frisch showcased her next two lines: Goose Tales and Snow Sweet. Janet has the most amazing artwork and we know you will just love these new lines!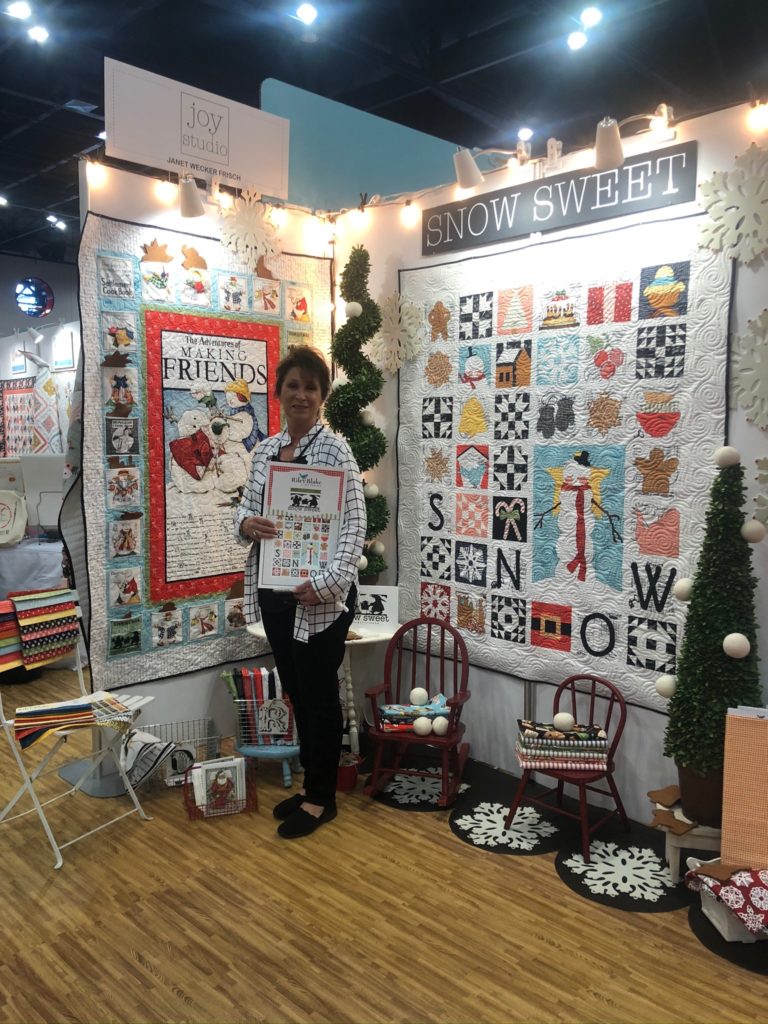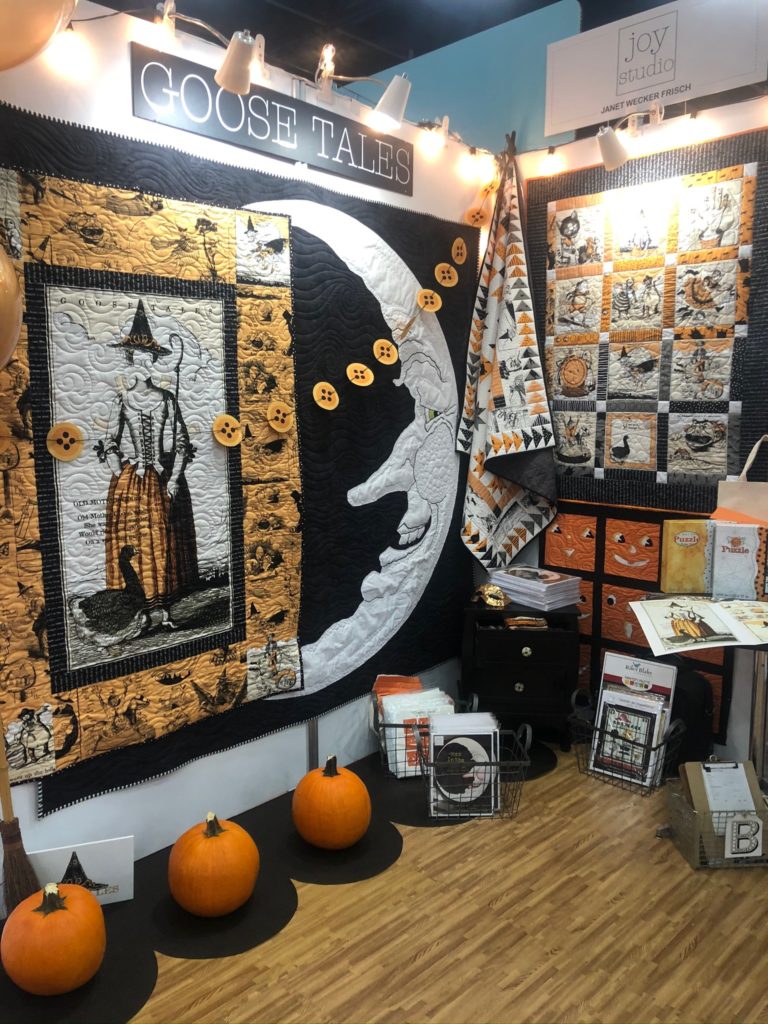 Thanks for stopping by! Stay tuned for our next post where we will show you the rest of our display and link to more patterns and projects!