Wow! It's Week 11 of Lori Holt's LET'S BAKE SEW ALONG, and this quilt is finally coming together! Lori is showing us how to make the final two apron blocks this week, and they are adorable!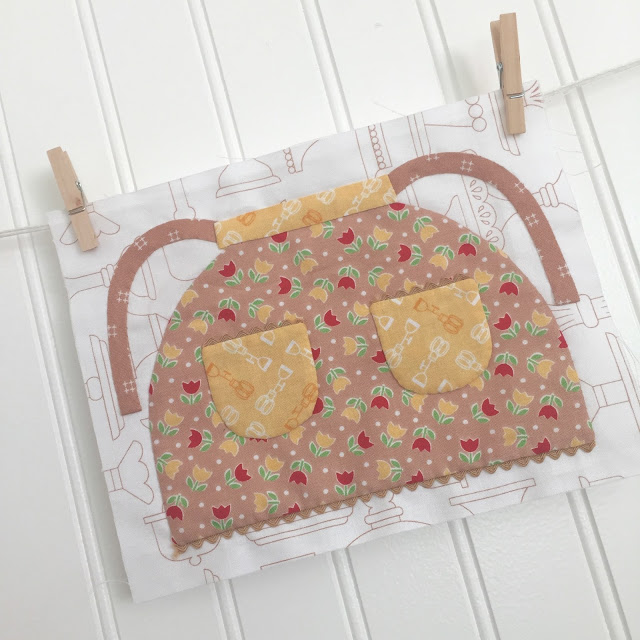 The brown apron features adorable little apron pockets and ric rac trim.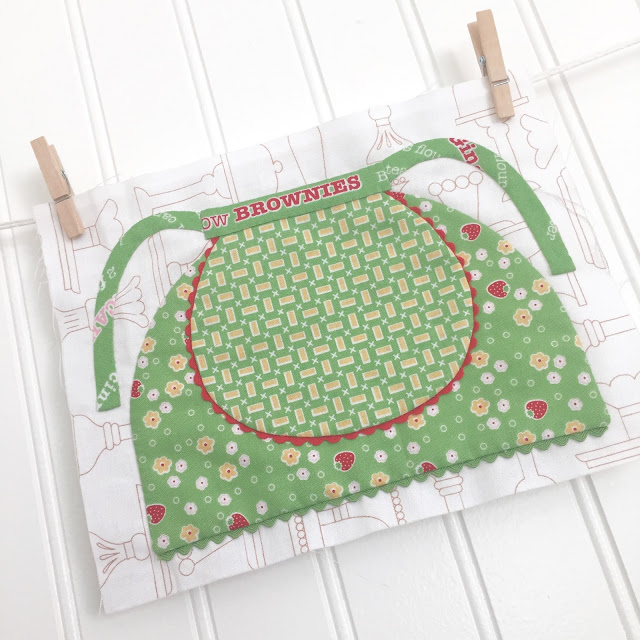 Notice how Lori fussy cut the word "brownies" on the apron waistband. Cute!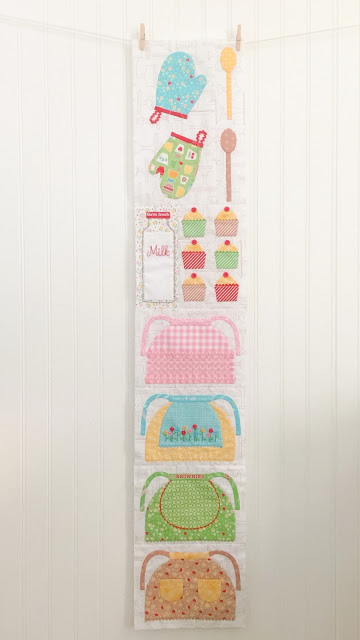 With all four aprons complete, you can now sew the final strip of blocks together! This is the home stretch!
Hop on over to Lori's BLOG for photos and step-by-step instructions.