Recently I met up with local Girl Scouts, Rachel and Avery, of Troop #285 in North Carolina. The girls were working on a challenging 50 hour project making activity lap pads for local senior citizens.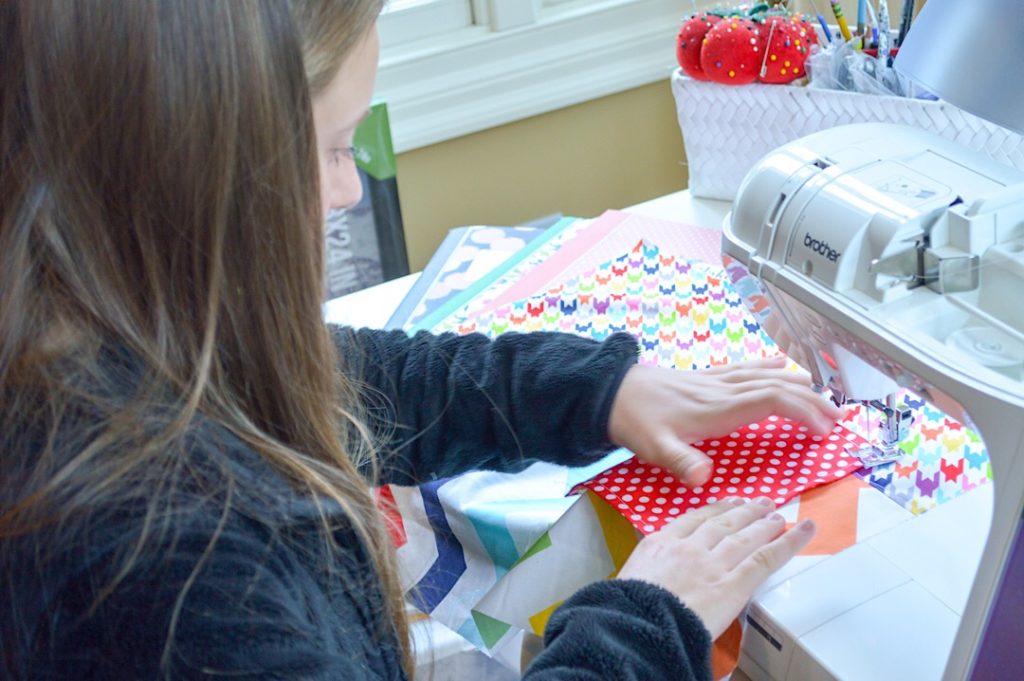 The girls of Troop #285 saw a need in the community and together they came up with a plan to help. They gathered buttons, stuffed animals, zippers, bells, and more. We were thrilled when the girls approached Riley Blake Designs about donating fabric for their project.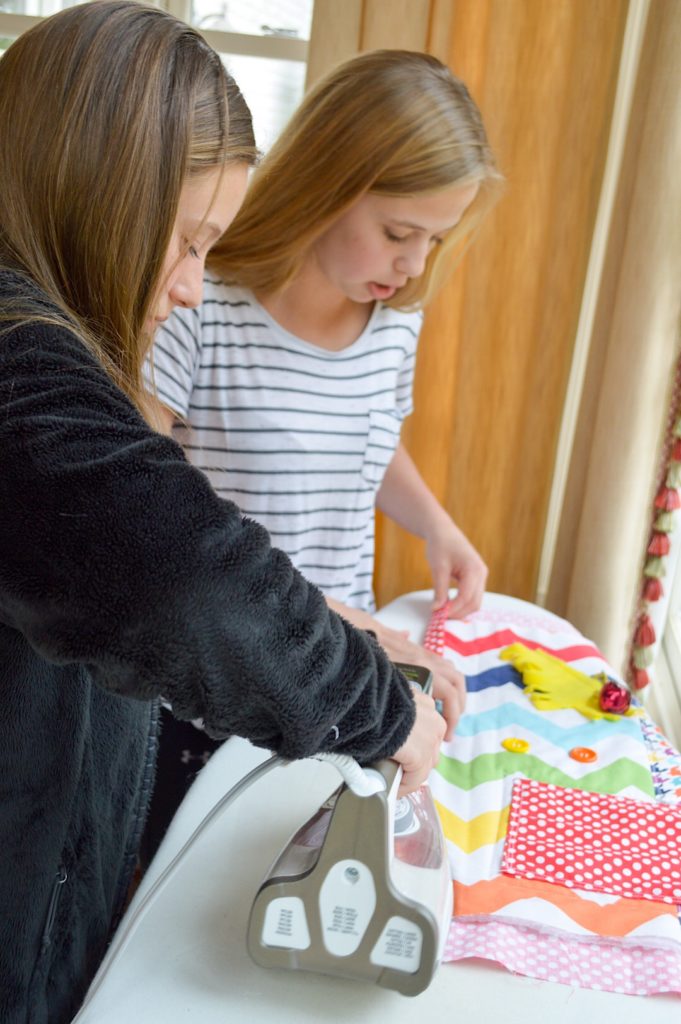 To make the lap pads, the girls had to learn basic sewing skills; everything from a basic back-stitch to pressing seams. When I met with the girls, they had already made several lap pads, each a fabulous one-of-a-kind creation.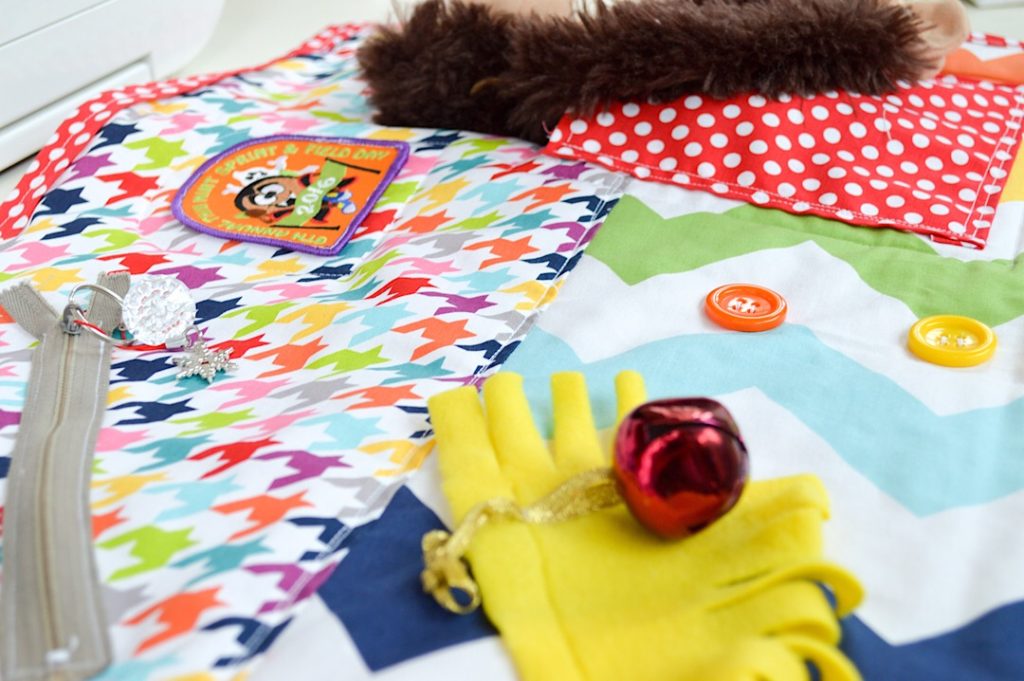 The lap pads are meant to be tactile and visually stimulating. The Riley Blake Designs Multi Houndstooth, Rainbow Chevron and Red Dots were chosen for this lap pad. The bright colors and fun patterns will no doubt provide visual stimuli and cheer to it's recipient.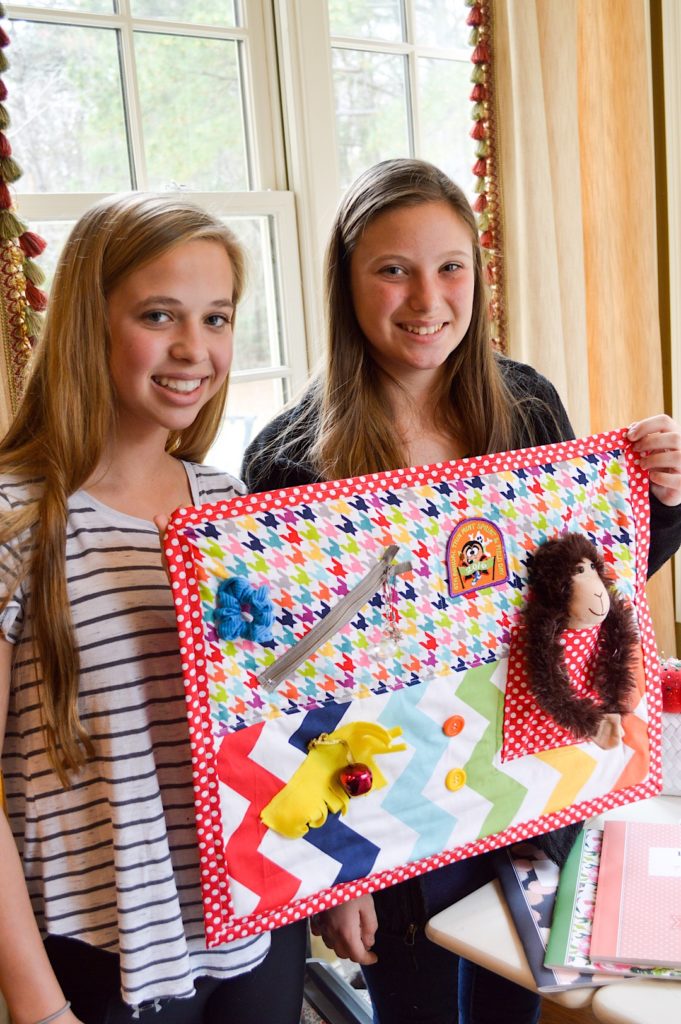 Well done, girls!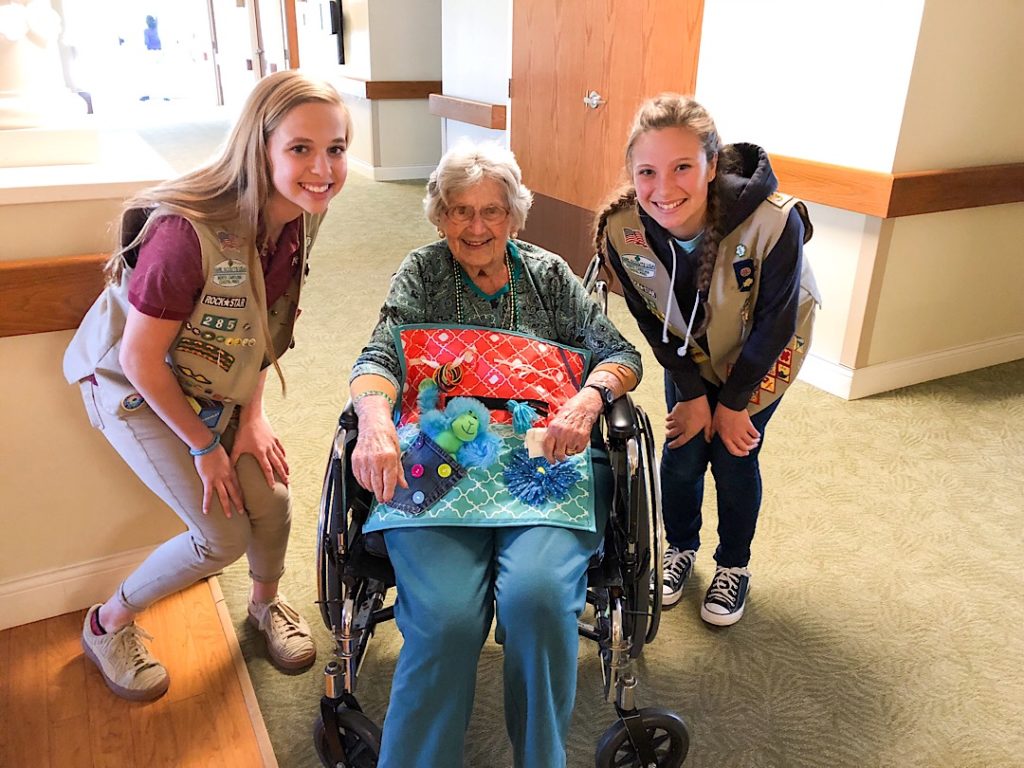 Thank you to Girl Scout Troop #285 for letting us be a part of such a fun and meaningful project! We are always excited to be a small part of good things happening in our communities. You are lifting hearts and touching lives. We are so proud of you!
Happy Sewing!