Hello, friends! It's Julia from Bayhill Studio. Today I'm bringing back the Bonjour Quilted Market Tote, but this time I've accepted the challenge to Make it Modern!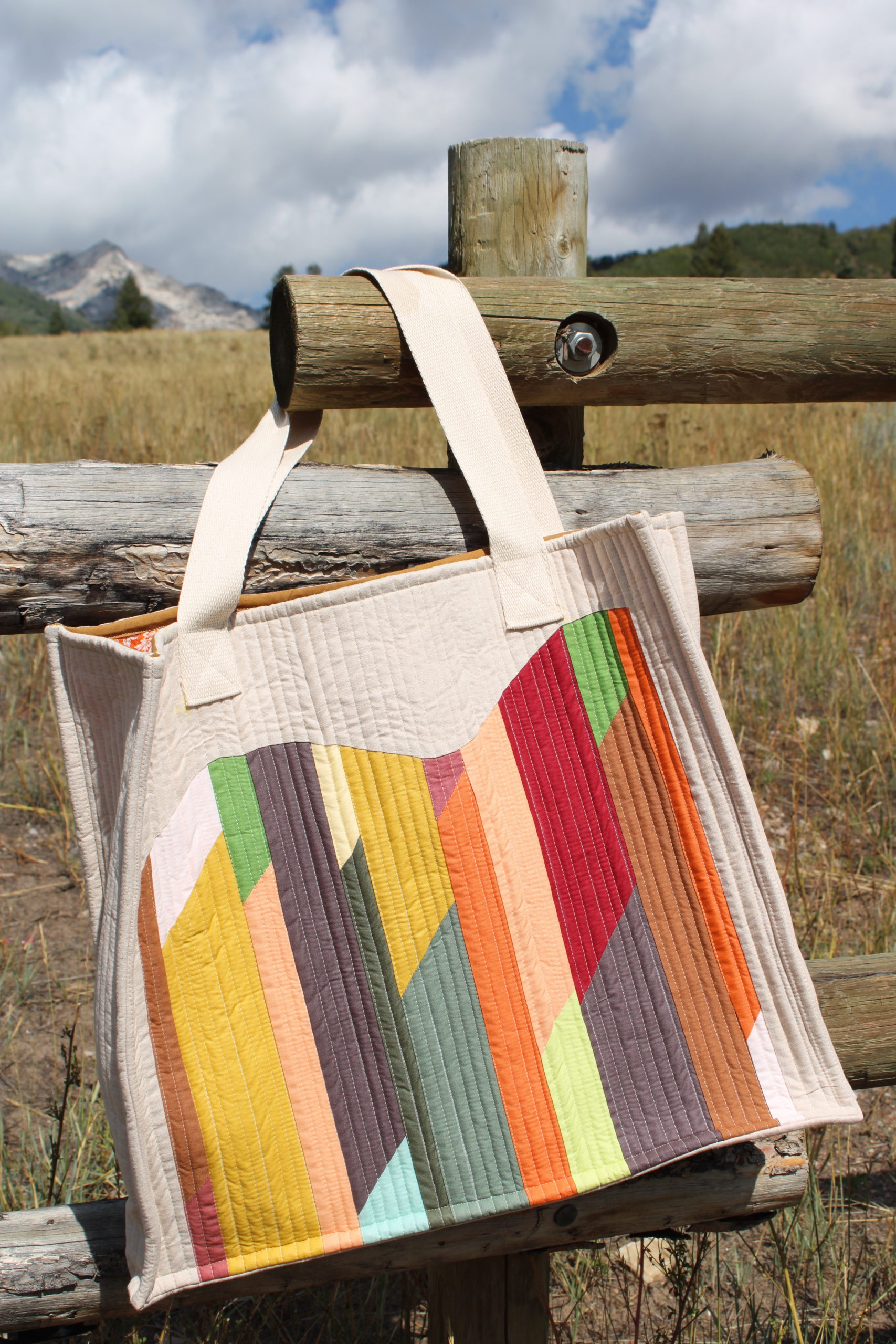 I love a roomy market tote, and I won't be shy in saying the Bonjour Quilted Market Tote is my absolute favorite tote to date. The quilting provides moderate structure and adds a fun design element, it's super roomy, and I LOVE the exposed french seams!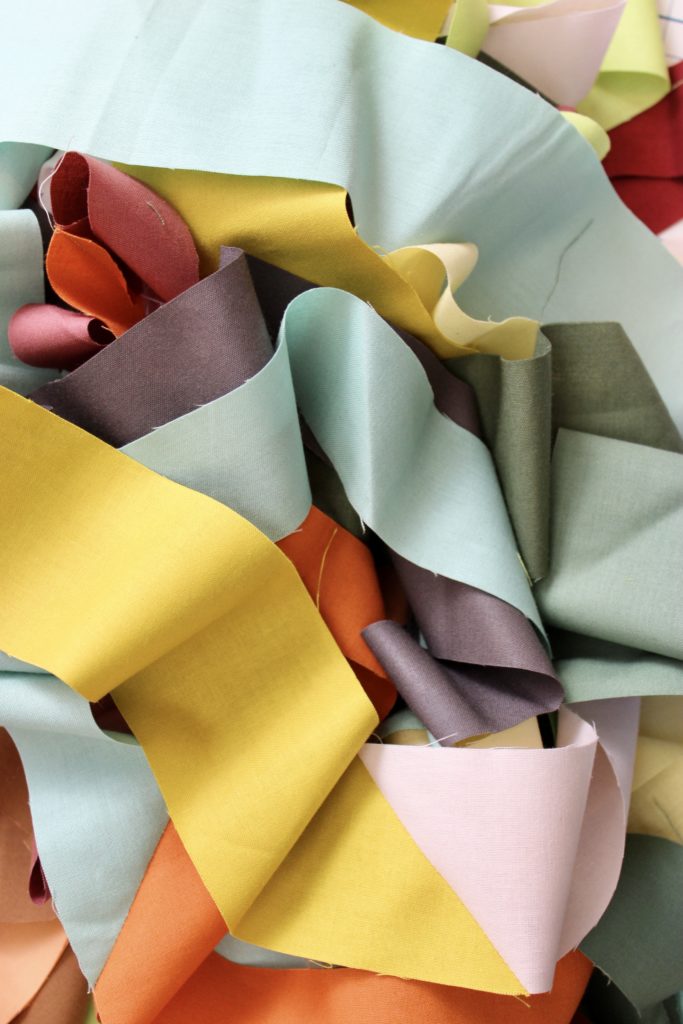 I used Riley Blake Confetti Cottons, cutting strips in various widths and sewing them together with contrasting colors. This was totally improv -I didn't have a plan as I sewed, but you can read all about the process with step-by-step instructions on the Bayhill Studio BLOG.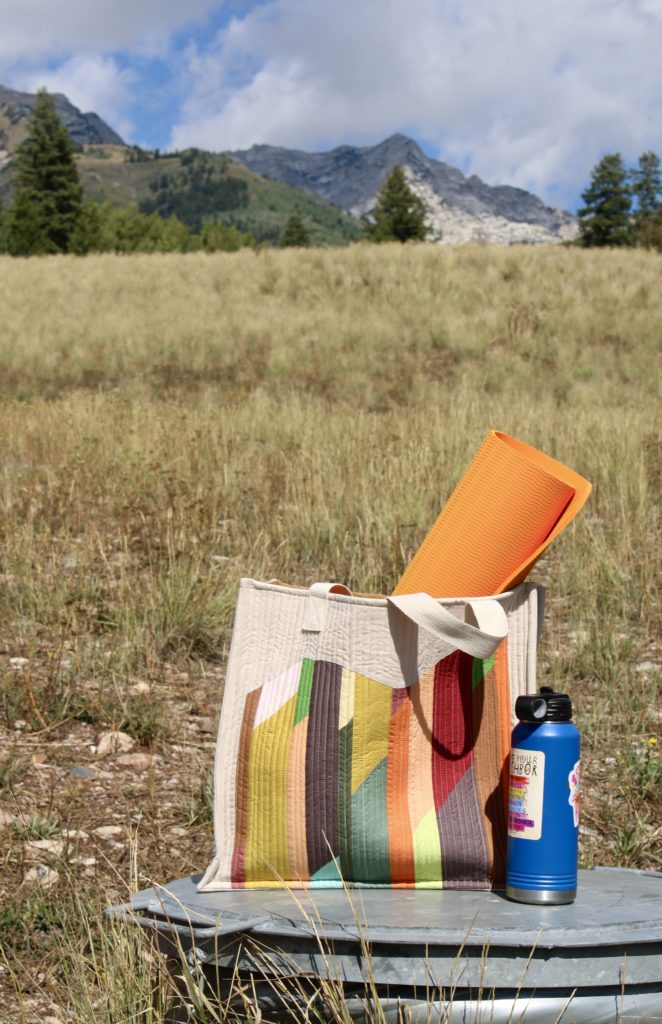 The front and back striped sections are slightly different from each other.
The back striped portion is much smaller and completely framed in the linen. The front and back designs were completely improv, so this wasn't planned, but I do love how it turned out.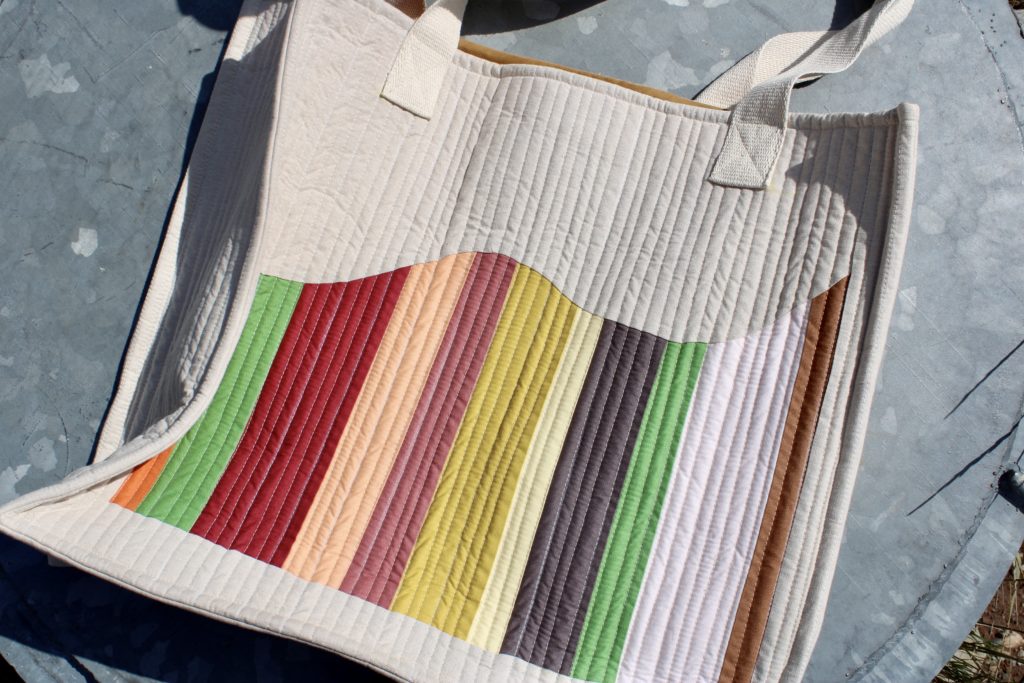 I love how this bag can be customized with any design you like. You could add quilt blocks, circles…anything, as long as the design fits the measurement of the front and back of the bag as written in the pattern.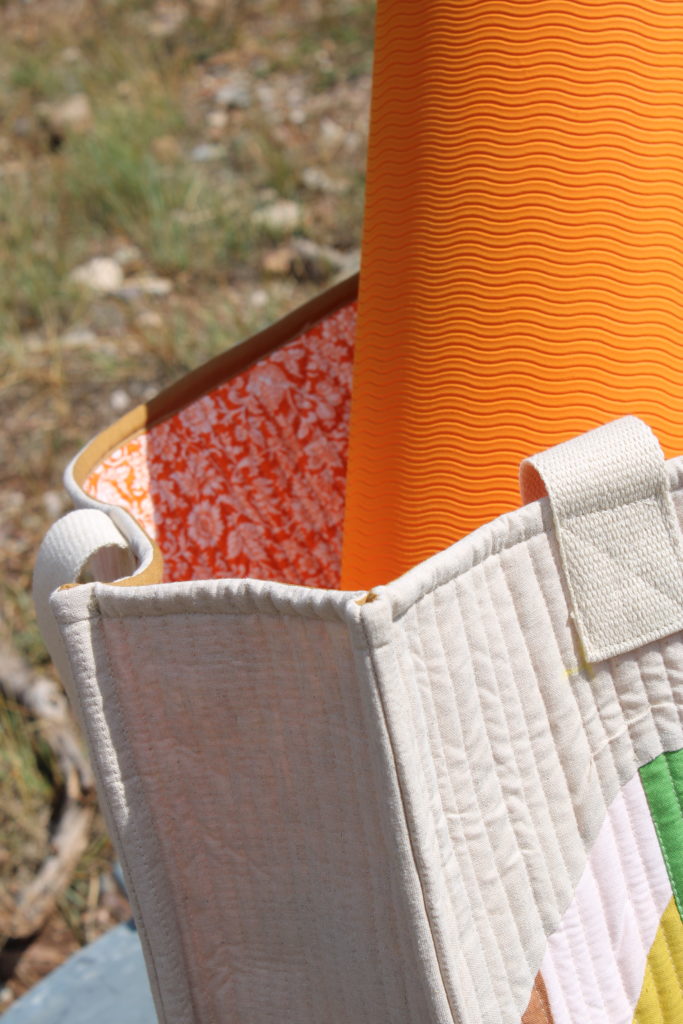 I added medium weight interfacing to each of the bag sections because the linen is extremely lightweight, which made me worry the bag would end up flimsier than I like. The interfacing worked out great!
I found this bag is the perfect size for carrying my yoga mat and water bottle, so now I have one more use for this awesome tote!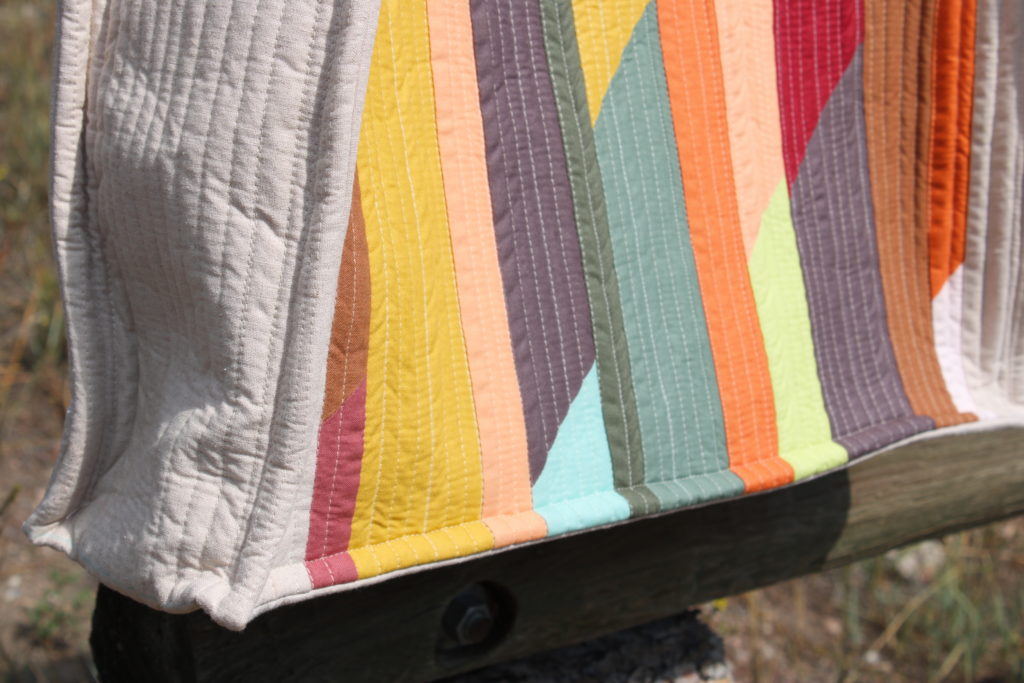 Here is a look at the exposed french seams. This is my favorite feature of the bag. I love how they look.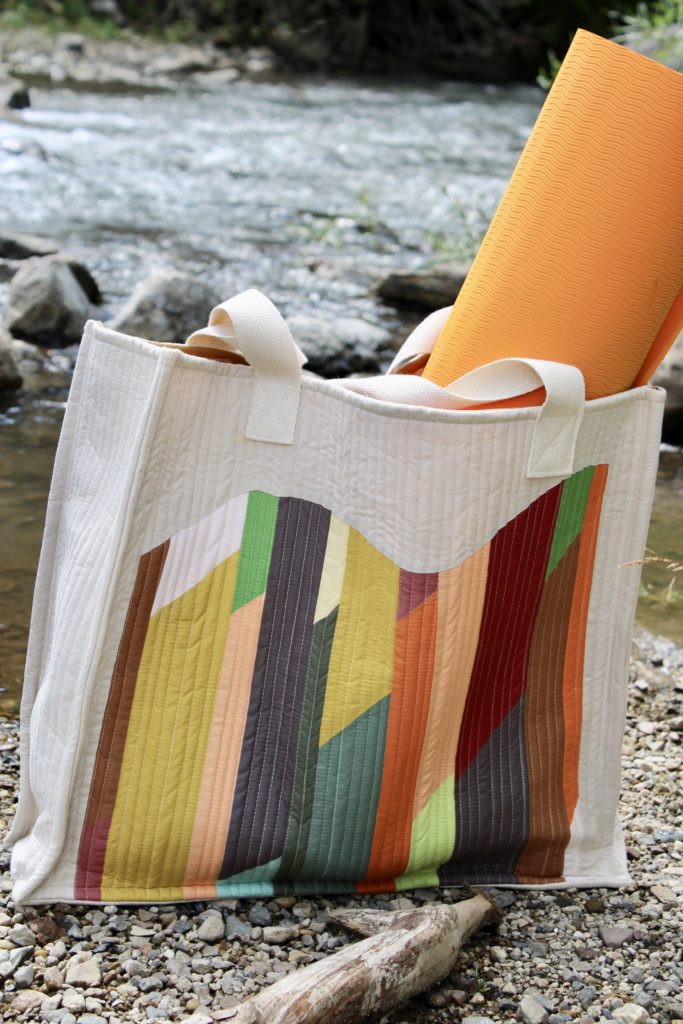 Be sure to check out the BLOG for additional phots and details, and I hope you'll take a moment to follow me on Instagram and subscribe to my YouTube Channel to receive more creative content and project inspiration. Have a blessed day!