Hello, I'm Alyssa from Hark Quilts! I've got an easy baby quilt tutorial to share with you today that might just be the fastest quilt you'll ever make. Do you have extra fat quarters (FQ) laying about just begging to be used? This easy quilt tutorial uses eight FQ and transforms them into an adorable, simple, and modern baby quilt. The best part is that it only takes a few hours from cutting the fabric to finishing the binding.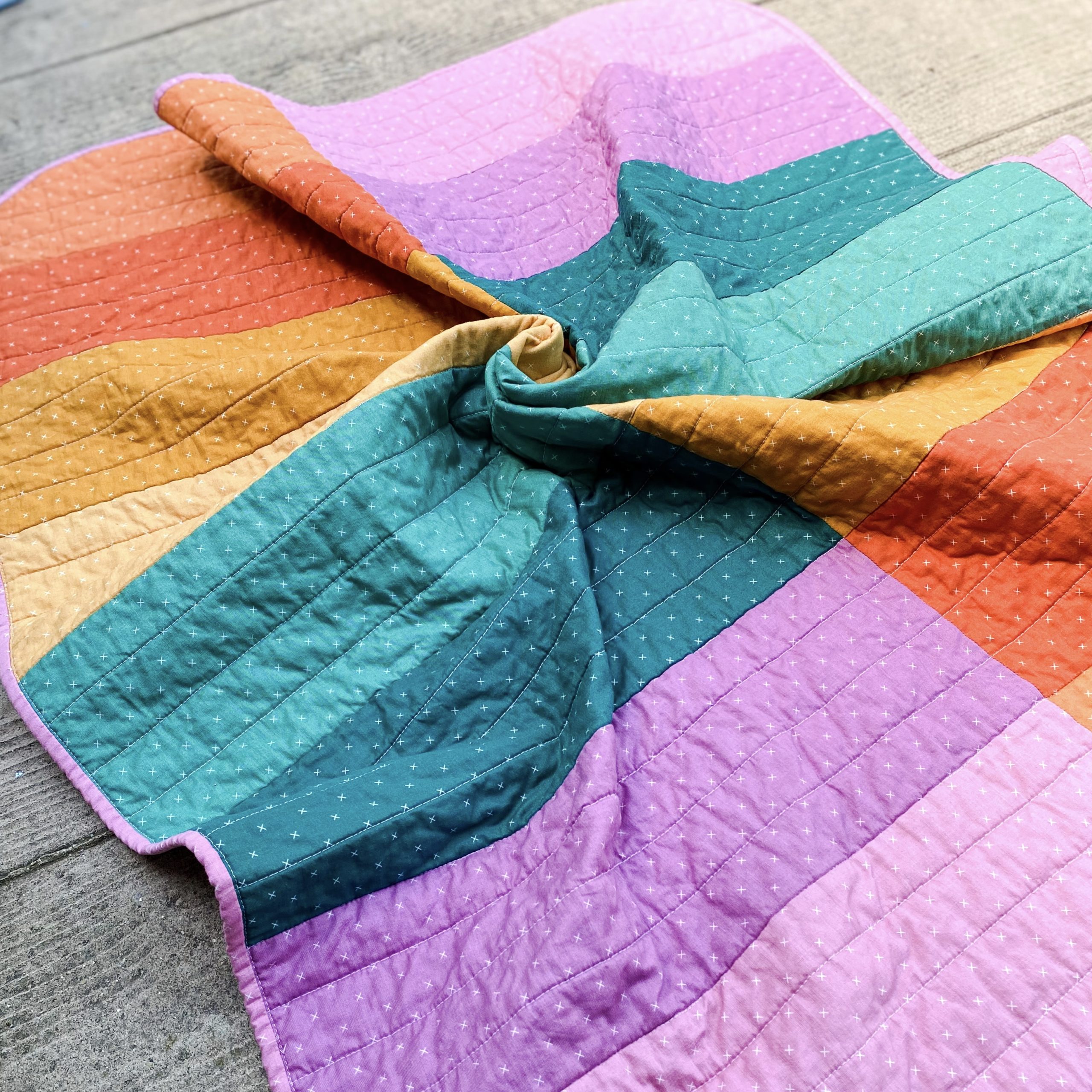 Fabric Requirements:
8 FQ (18×22″) or 8 1/4 yard
backing (1 1/2 yards)
binding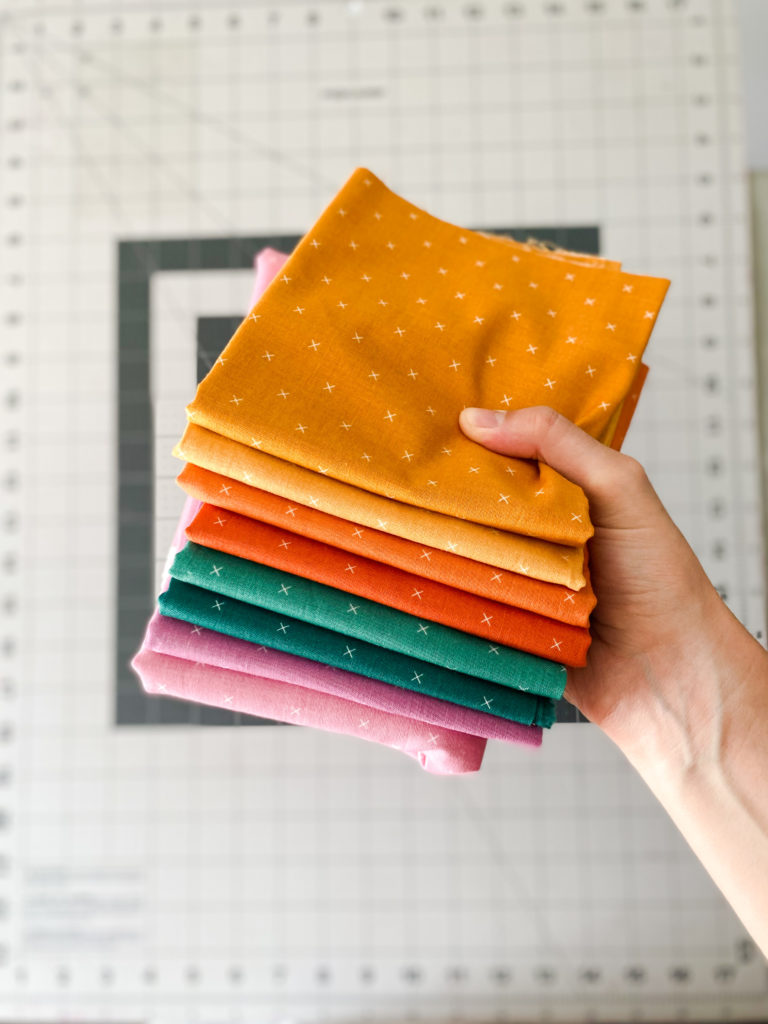 Below are the 8 colors that I used: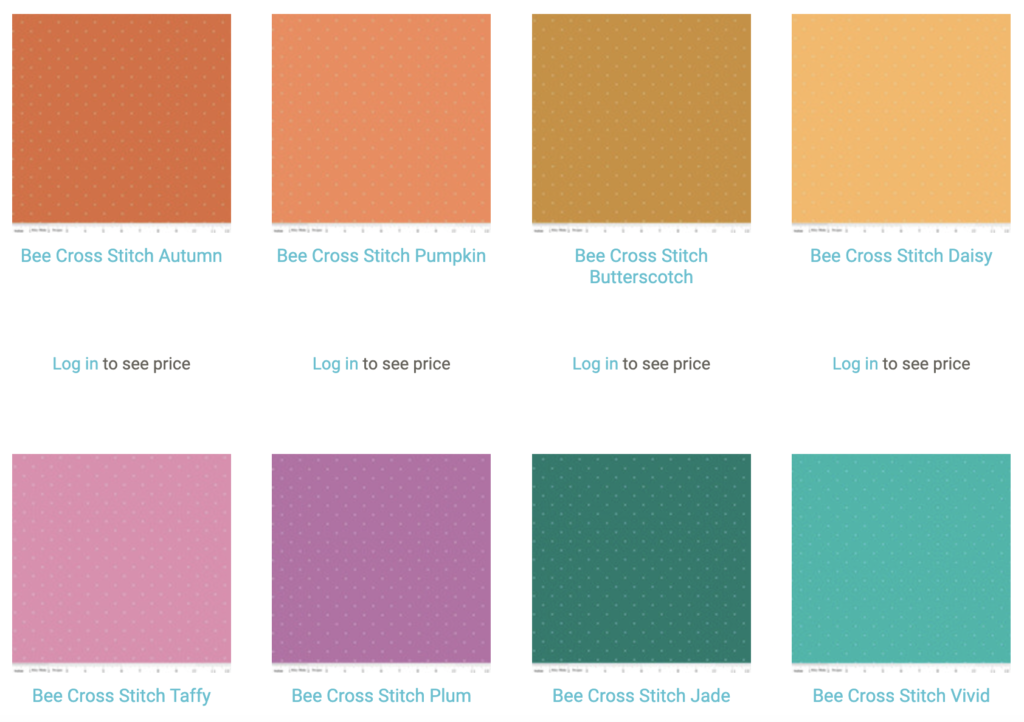 Tutorial:
Cut two 7″x22″ rectangles from each FQ.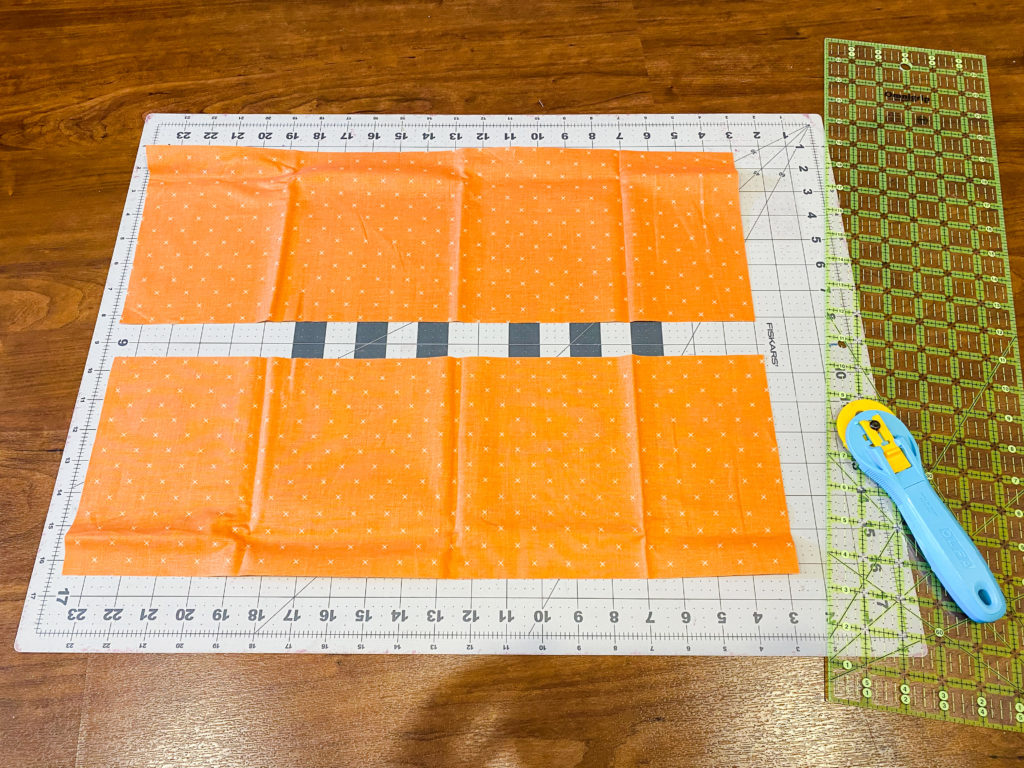 2. Lay out blocks and decide on layout. There will be two identical columns with eight rectangles each.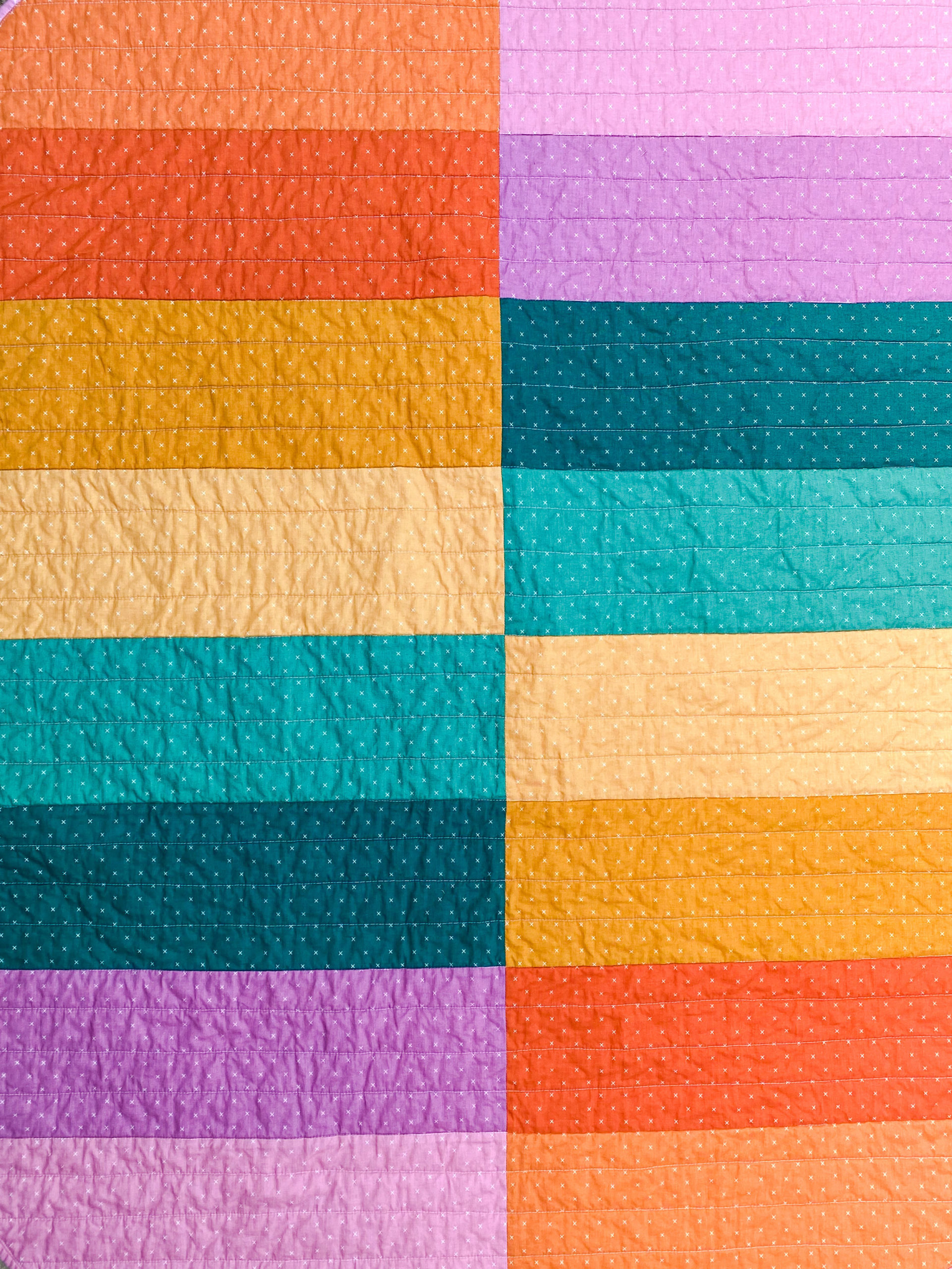 3. Sew the rectangles together, lengthwise. You should have two identical columns.
4. Press seams open or to the side. Sew the two columns together, flipping one column upside-down so that the same colors don't match up.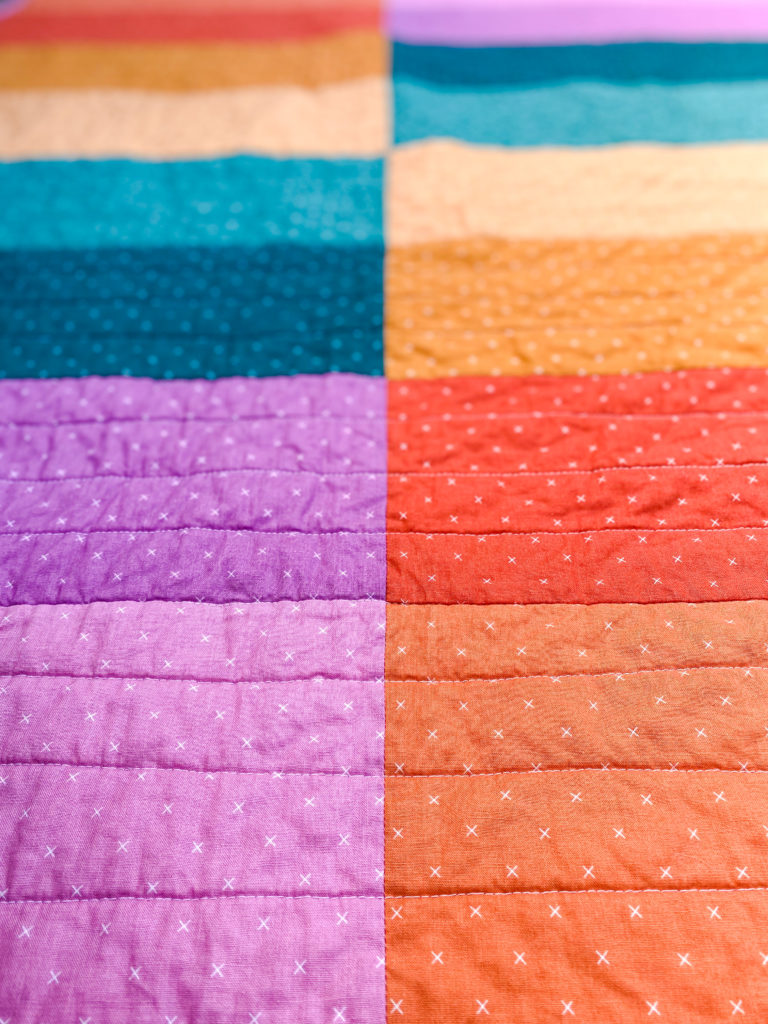 5. Press the center seam open or to the side.
6. Baste, quilt, trim, bind, and enjoy your new quilt!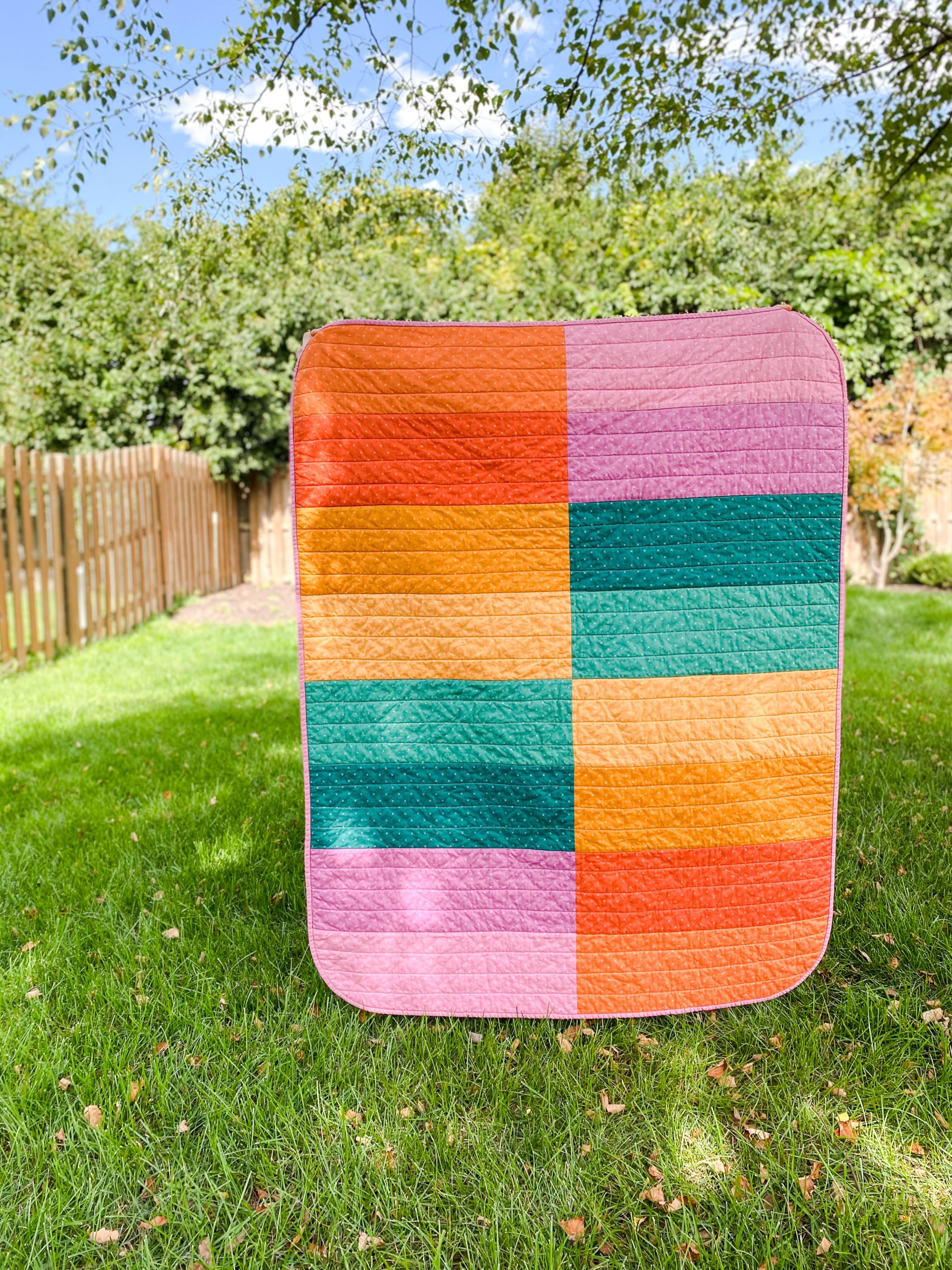 Thanks for following along! Be sure to check out my website for other fun makes, free tutorials, and quilt patterns.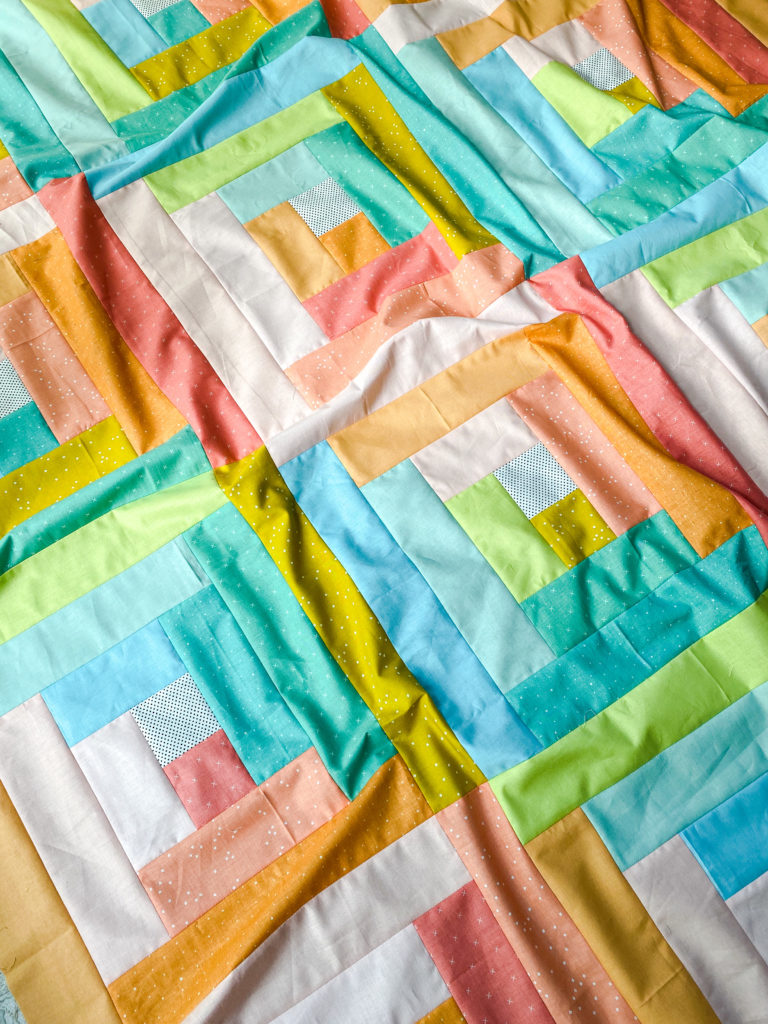 Make it Modern!
Don't miss my last Make it Modern quilt on the blog.
Follow Hark Quilts on Instagram
Follow Hark Quilts on Pinterest