Hi, I'm Julia from BAYHILL STUDIO, and I'm super excited to share my Modern Mountains blocks with you today!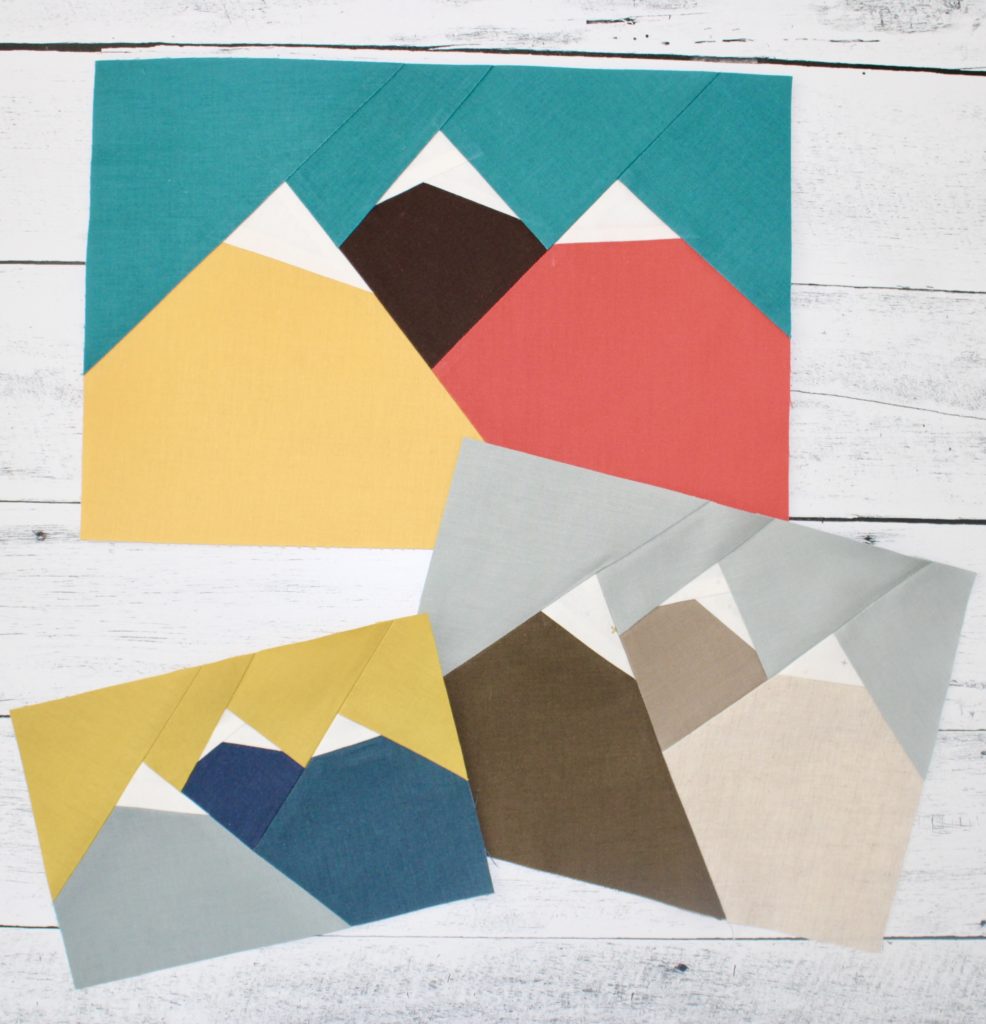 Modern Mountains is a fun new, beginner friendly Foundation Paper Piecing Template that comes in 6 sizes — three rectangular sizes perfect for making zipper pouches and other projects, and three square sizes traditionally used in quilting.
I used Riley Blake Designs Confetti Cottons to create my blocks in both warm and cool color palettes. It would be fun to create a block for every season!
You can visit my blog by clicking the button below for a close up of each of the blocks, a complete list of all of the colors I used, and a list of the block measurements.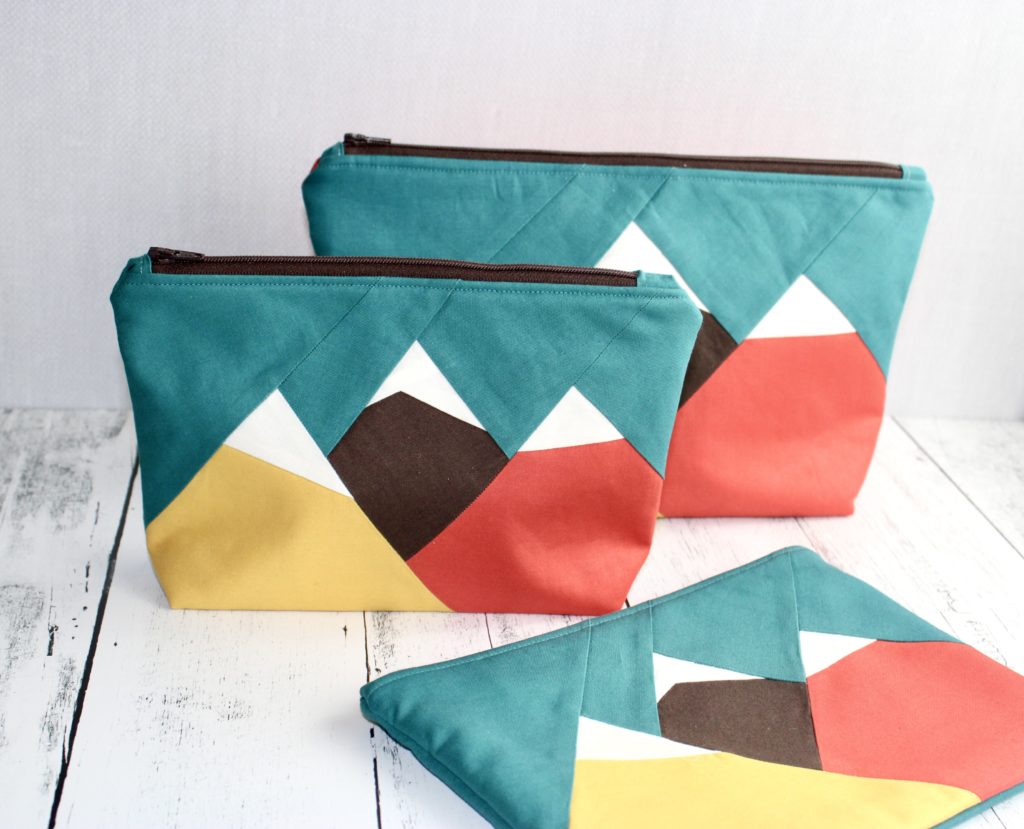 Here you can see the Medium and Large rectangular templates created into zipper pouches. The zipper pouches can be made with or without boxed corners.
I created this video tutorial where I walk you through the steps of paper piecing the Modern Mountains block, and continue on to show how to turn the block into one of these fun zipper pouches with zipper tabs and boxed corners.
I even include a bonus hack, showing you how to attach the lining to the outer fabric so the lining always stays in place. Yes, please!
Here are two flat zipper pouches I created without the boxed corners. Both methods are simple and easy to learn. You'll notice in the Medium version, I used White Sparkler Basics for the Snowy Peaks, and I used a piece of Riley Blake Natural Linen for one of the mountains. I love the bit of texture it adds to the bag!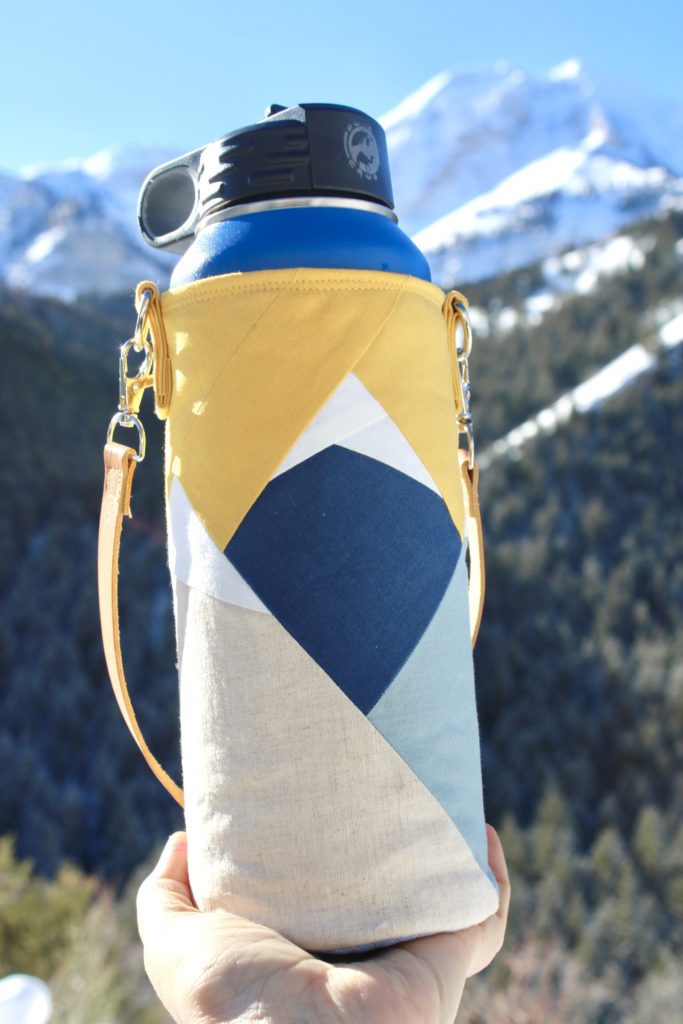 But that's not all! The Large zipper pouch template is the perfect size to create my Quilted Hydro Flask Holder! I have a FREE tutorial on my blog to create this project.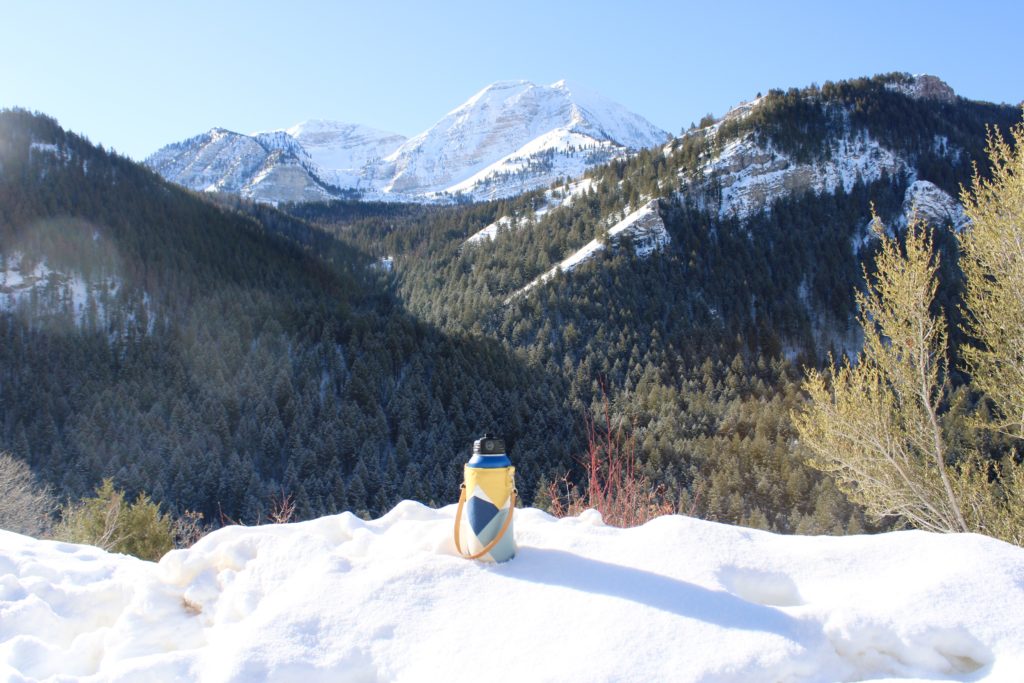 This is the perfect gift idea for hard to impress teens and young adults who love to carry around their Hydro Flasks, and the mountain theme is perfect for any adventurers in your life. Click on the button below for the FREE Tutorial.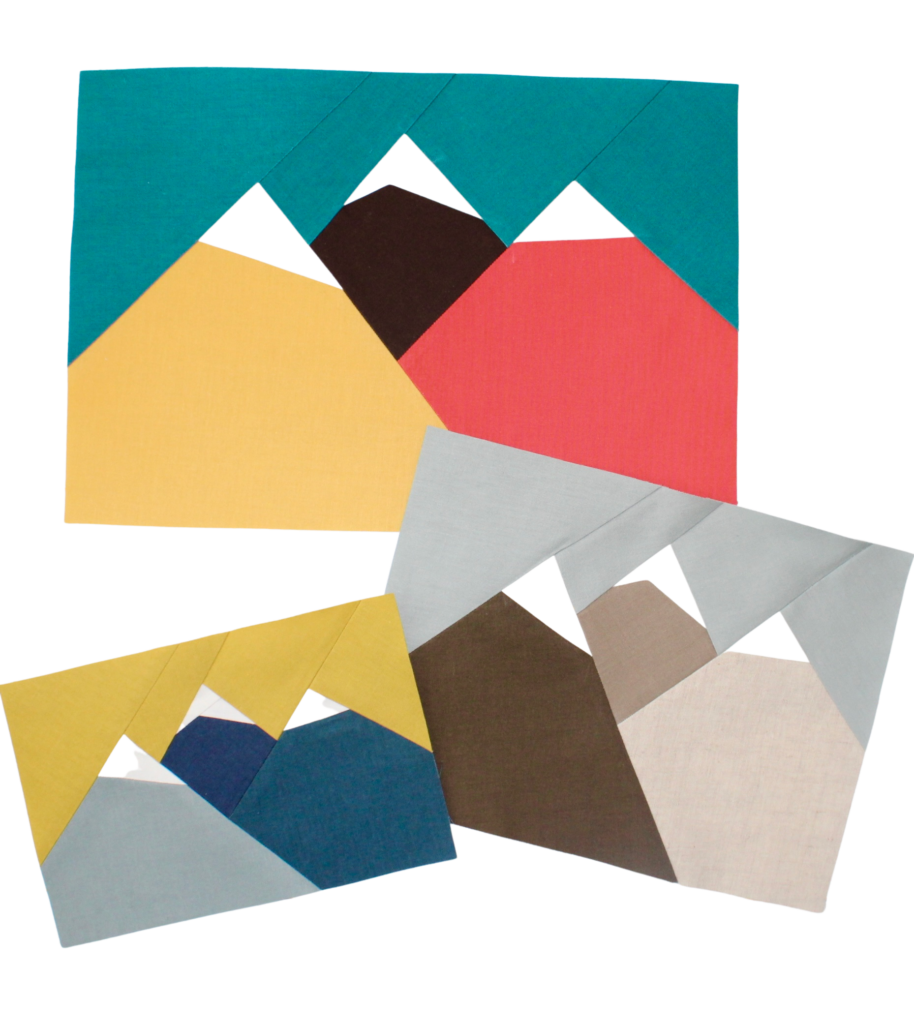 Grab your Modern Mountains Templates and pick up some Riley Blake Designs Confetti Cottons today to get started on quilt blocks, zipper pouches, Hydro Flask Holders, and any other projects you can dream up! I'd love to see your Modern Mountains projects! Share your photos on Instagram and tag me @bayhillstudios. Happy Quilting!