Hello, fellow sewing enthusiasts! It's Gail, co-owner of Sunflower Seams Pattern Co, here! I am so excited to be sharing my first sew of 2022 with you all!
Ever since I first saw the Sugar and Spice collection by Lindsay Wilkes I have been dying to get my hands on it!
If you've been around here long and have seen my previous sews, you'll know that I am obsessed with vintage-inspired prints and patterns. More specifically, I love anything inspired by 1950's fashion and illustrations.
Back in November, I designed the sweetest pattern called Nutmeg in both baby and children's sizing. I was inspired by classic vintage little girl's styles when I created this design.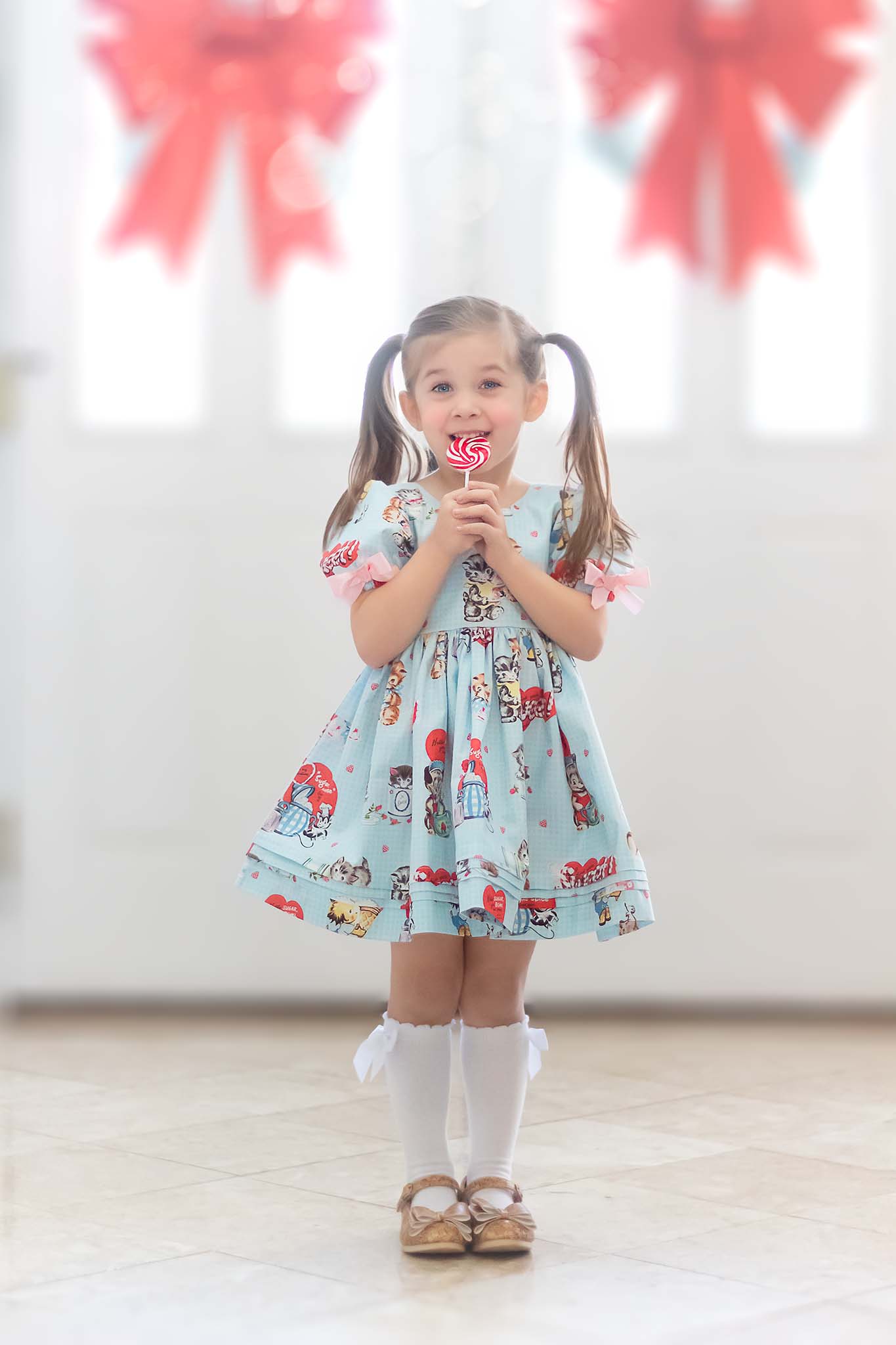 Nutmeg features the sweetest puff sleeves in both short and long sleeve lengths. If I'm sewing any other pattern, I will very likely add the Nutmeg sleeves onto it because I just love them that much.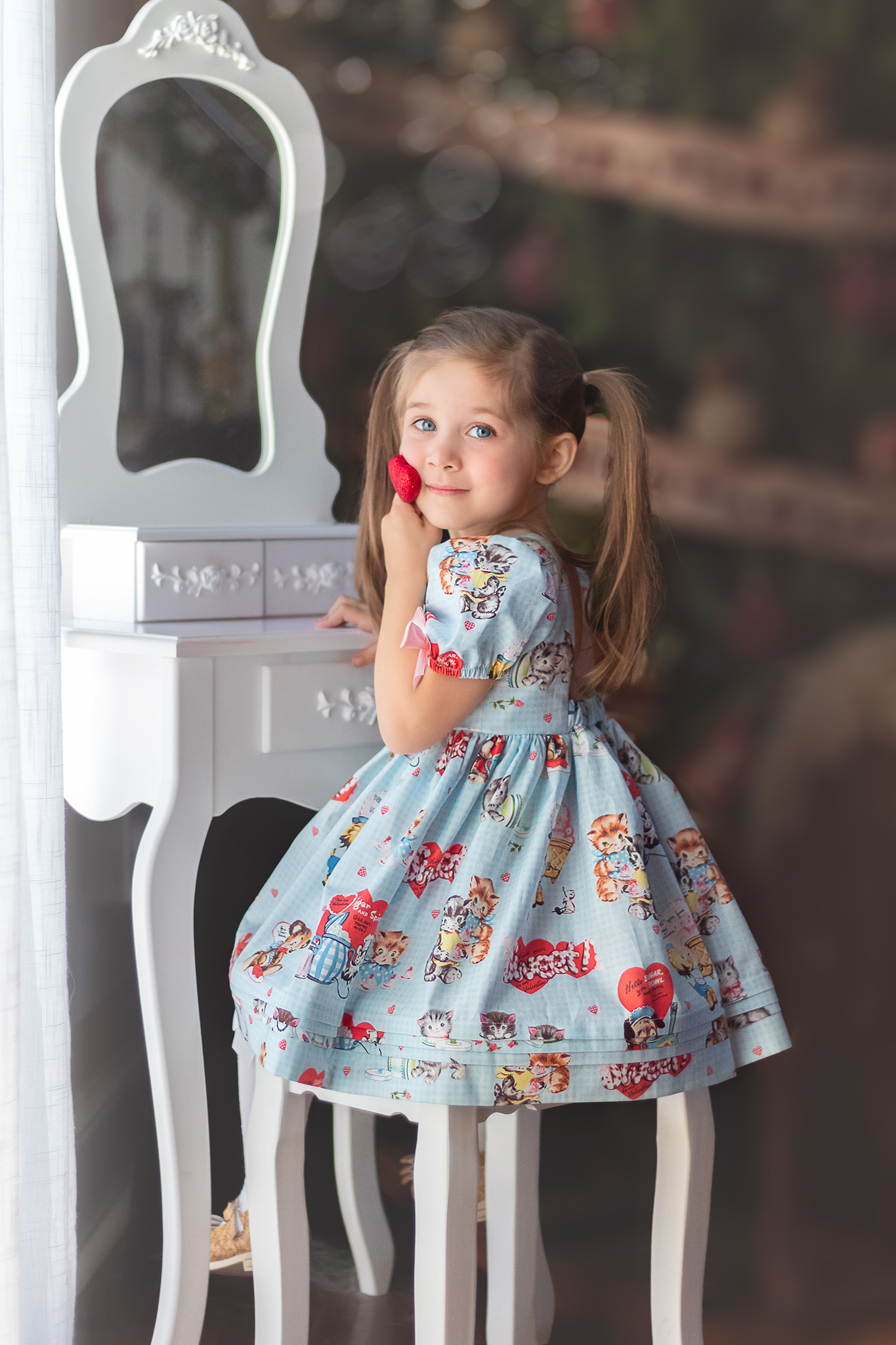 The skirt can be finished off with either a simple deep hem or a pleated hem. Both options are perfect for those growing kiddos who may need their hems let out due to growth spurts.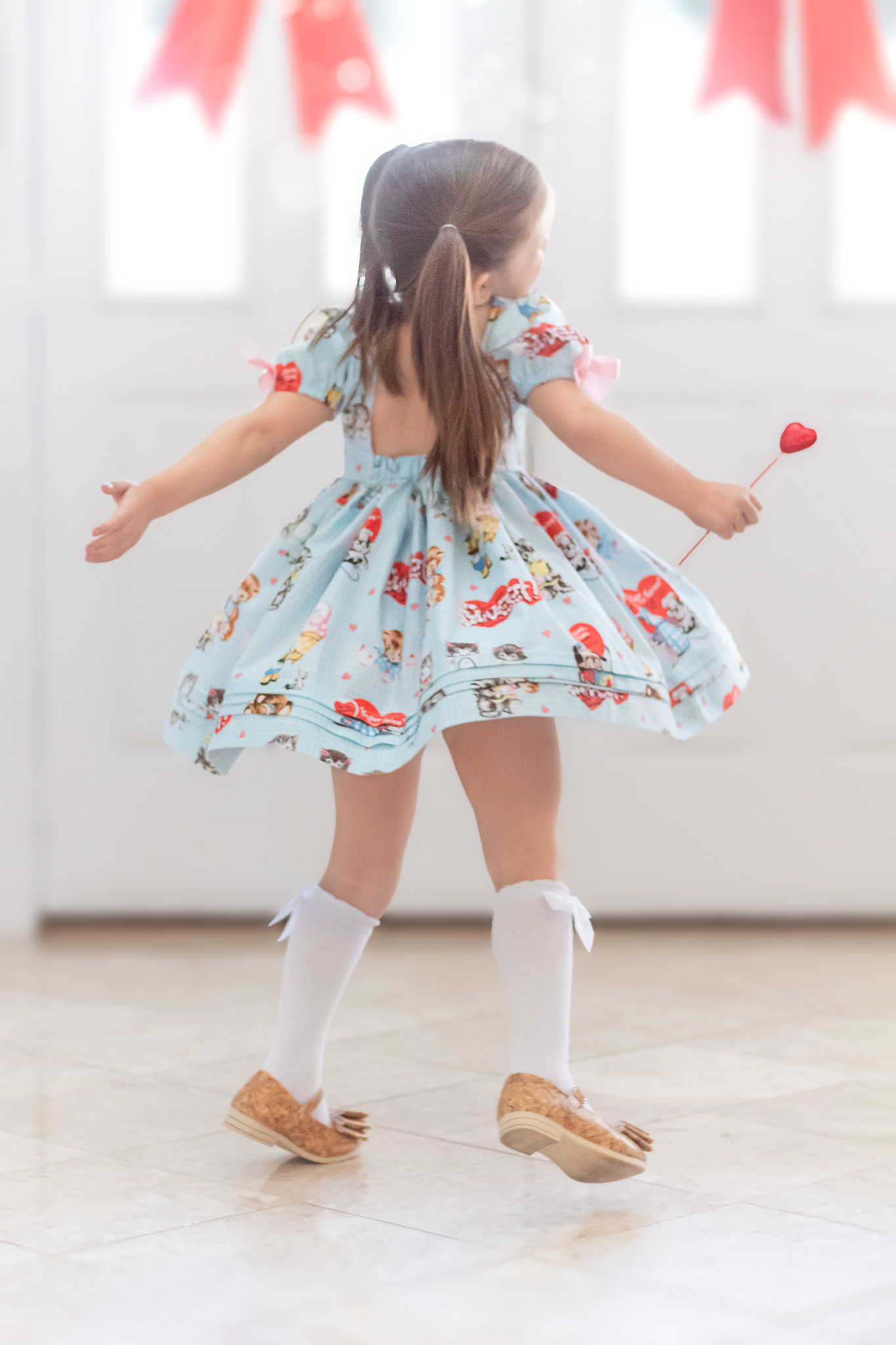 My favorite feature of Nutmeg is actually the back. Over at Sunflower Seams Pattern Co, we are known for our vintage styles and adding a modern twist. Nutmeg is no different. I added a square back with two heights. The back I chose to make for this dress is the low back option. There is also a high back option which is perfect for covering up some more skin in the cool winter months. My kiddos are homeschooled and wear their pretty dresses at home so we are always wearing 'summer' clothes in the winter! And my favorite feature of all? The fact that the back is finished with elastic! This means that as my girls grow they can still wear their pretty dresses without growing out of them in a week. Because, let's face it, kids grow way too fast.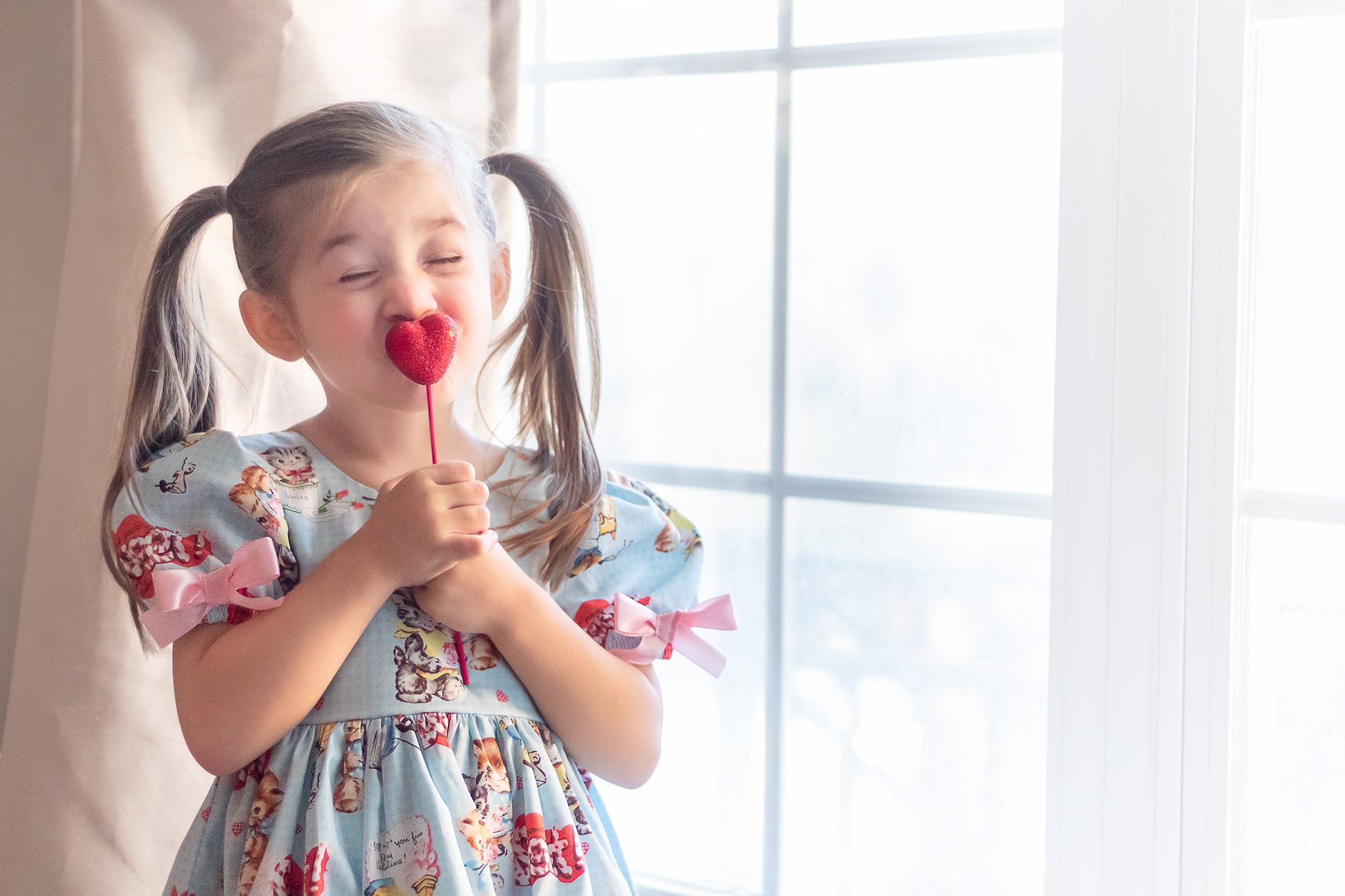 Nutmeg is available on the Sunflower Seams Pattern Company website in both baby and children's sizing, as well as sold as a bundle.
Thank you so much to Riley Blake Designs for providing me with this fabric and for allowing me to share my makes here on their blog.
To see more of our patterns, follow us on Instagram @sunflowerseams or in our Sunflower Seams Pattern Sewing Group on Facebook.
Happy sewing!
xoxo – Gail