Hello Quilting Friends! It's Melissa Corry from Happy Quilting . Today I am thrilled to be sharing a new Make it Modern project, and here it is. A Pool Table Cover!!!! And guess what, I even made a Free PDF Pattern so you can make your own, so fun!!!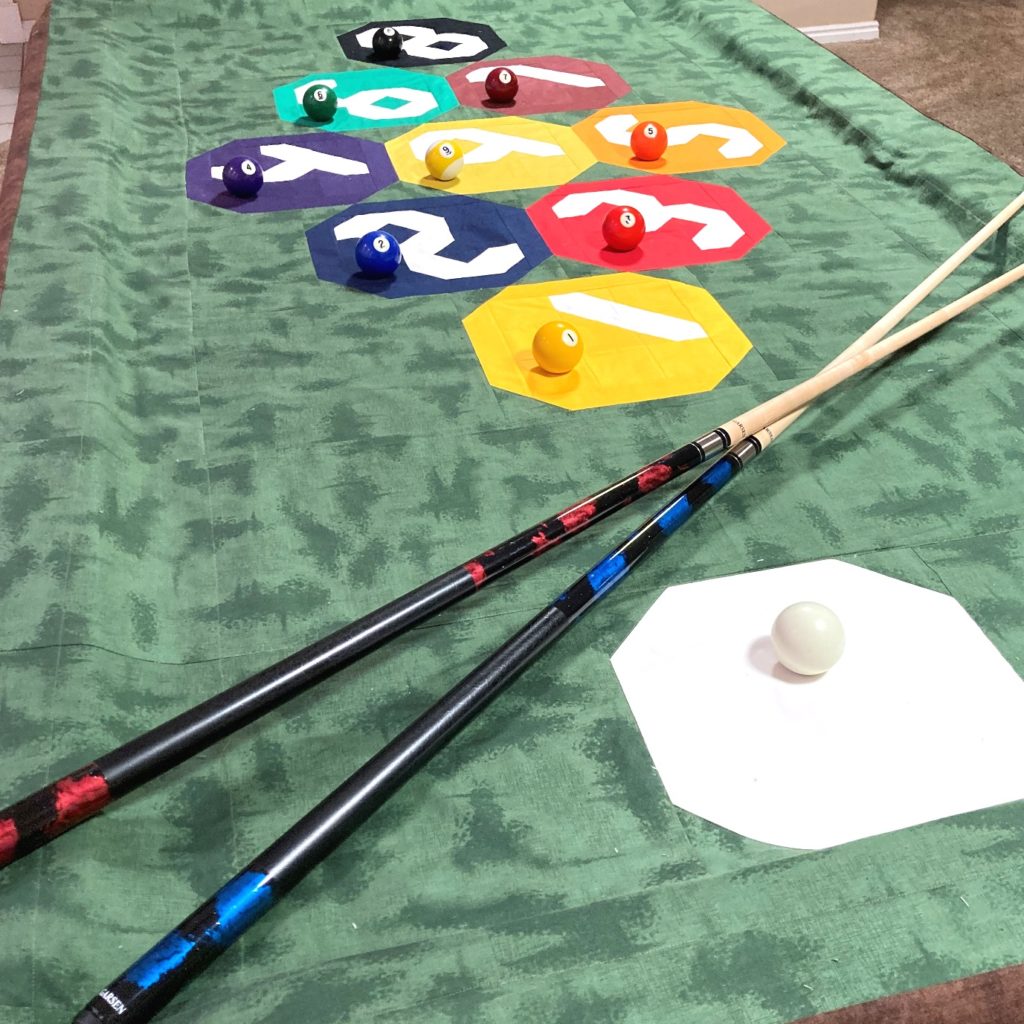 So I have not played a lot of pool in my life, but the few times I did at friends, I always enjoyed it. So my sweetheart surprised me on my birthday with this "new to us" pool table. So exciting!!! But where it was "new to us" the original cover had been quite damaged, so of course, I had to whip us up a new one. And if you are going to make a Pool Table Cover, why not piece some Pool Balls in the cover 😉 And ya, I just love the way it turned out!!!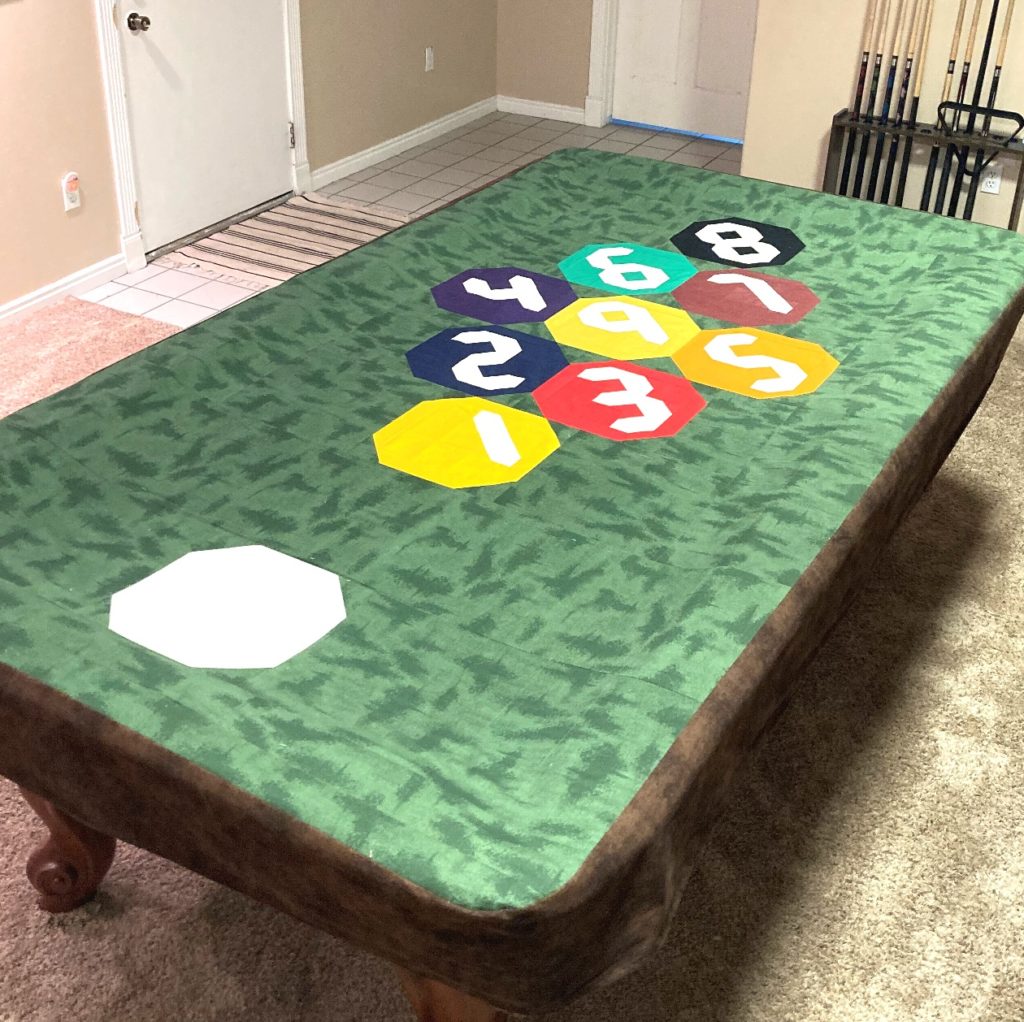 For this project I used, Confetti Cottons in Dandilions, Cobalt, Riley Red, Eggplant, Mac N' Cheese, Kelly, Riley Burgundy, Black, Curry, and Cloud for the pool ball blocks. I used Shabby Alpine for the background and Shades Chocolate for the "binding". I just love how you can mix and match basics to get just the look you want!!! These all went together to really give the realistic look of an actual pool table.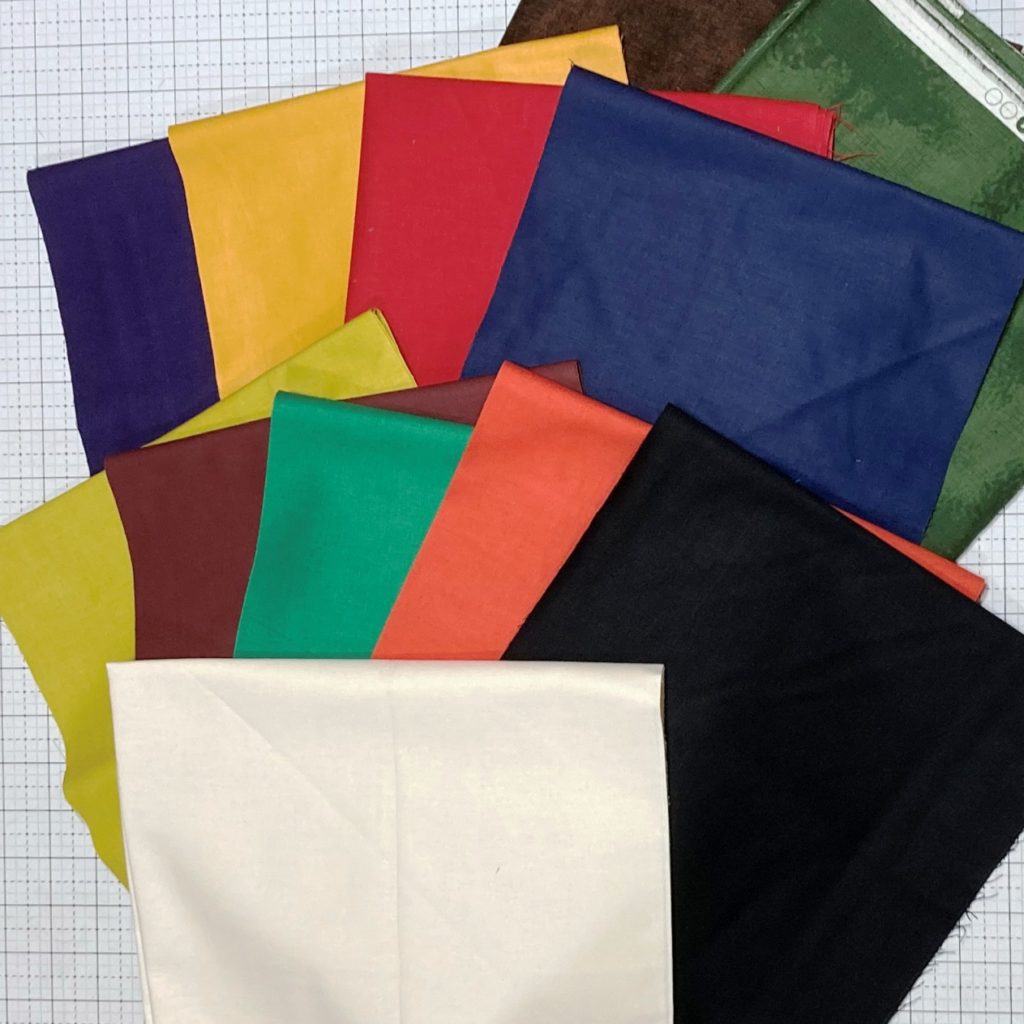 The Pool Table Blocks finish at 12″ square and the Pool Table cover finishes at 54″ x 96″ so it will fit any standard size pool table. It is quilted (lightly) , so it will hold together for a long time. All you need is the above fabrics, the Free PDF Pattern, and a Pool Table, and you can even get it in that order, tee hee hee. I mean, if you make a Pool Table Cover, you might as well get a Pool Table to put it on 🙂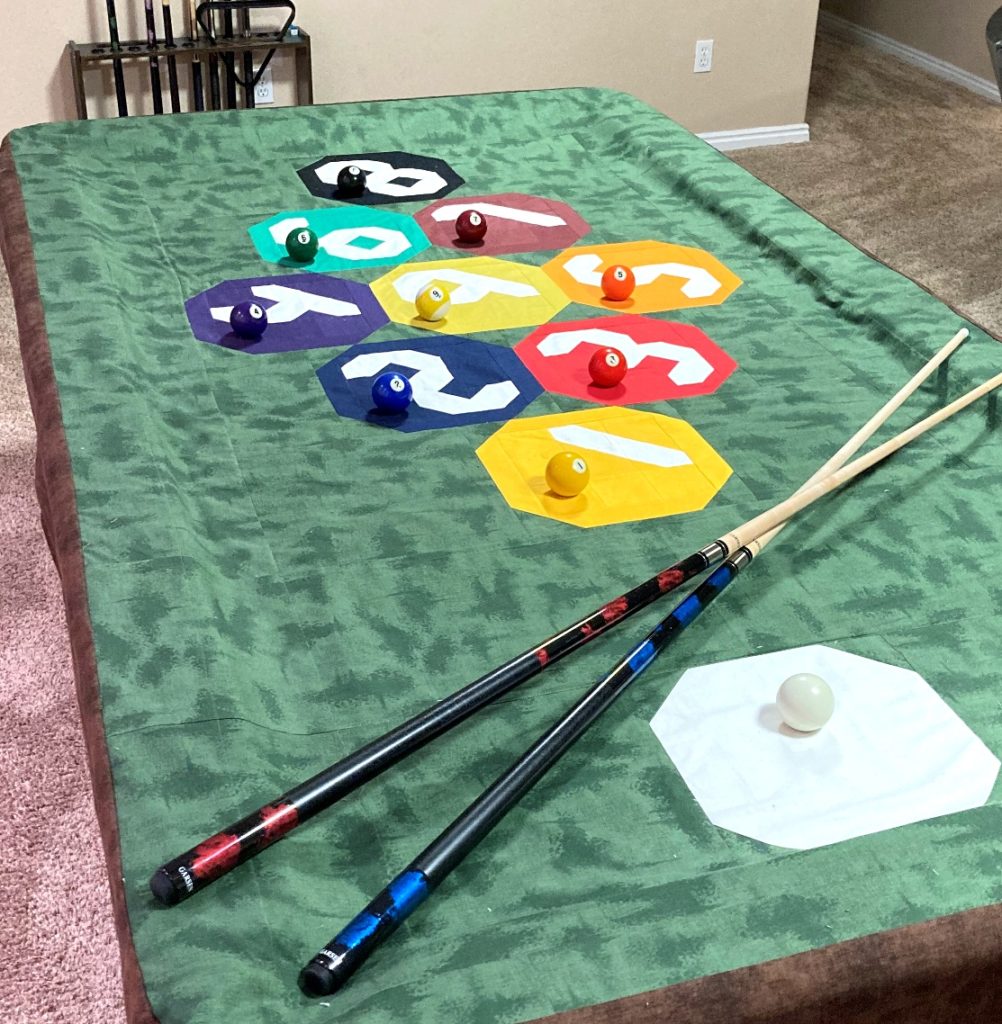 So as you might have guessed, we have been enjoying lots and lots of family pool games. I am still not great, but it sure is a lot of fun. And I just can't help but smile, every time we come to play and I see this Modern Pool Table Cover!!!
And again, if you find yourself in need of a Pool Table Cover, you can download the Free PDF Pattern here and I would love to see your projects when you are done!!! You can share your covers with me on social media with the hashtags #happyquiltingwithmc and #rileyblakedesigns and tagging @happyquiltingmc or email me a picture at happyquiltingmelissa@gmail.com. I can't wait to see!!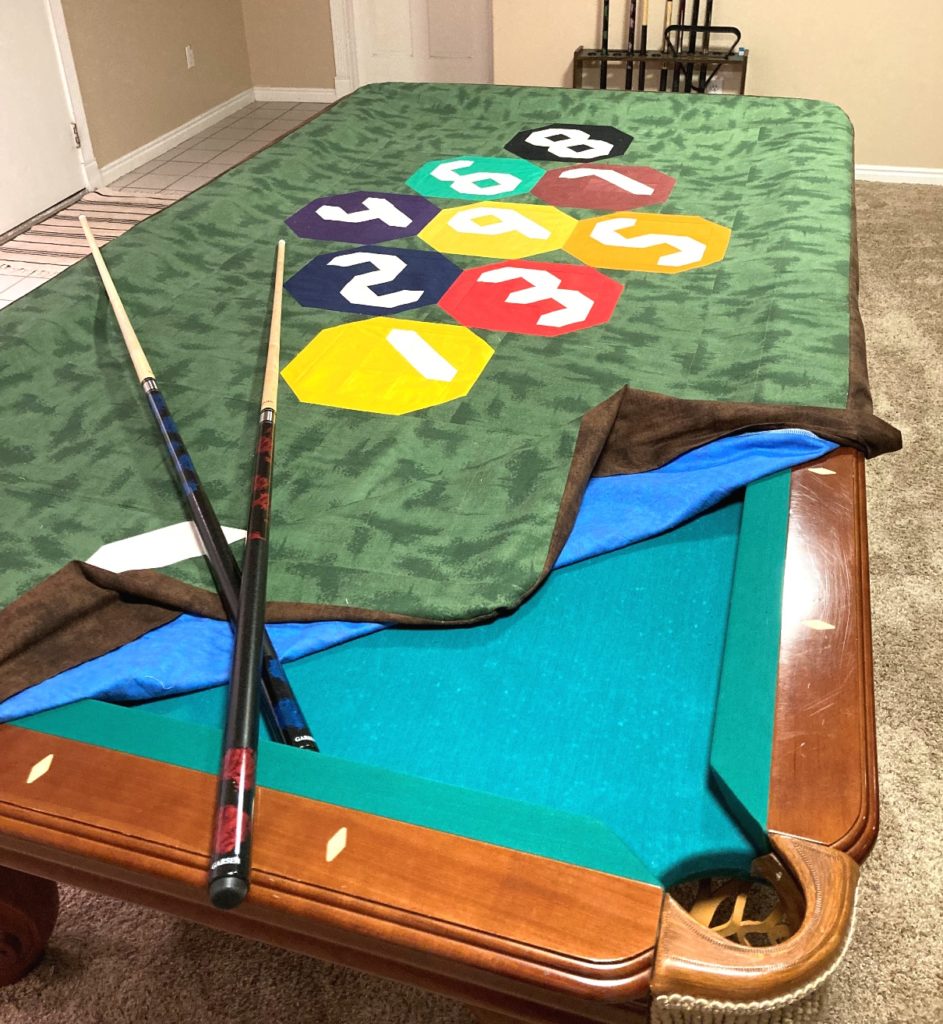 Thank you so much to Riley Blake Designs for having me here on their blog. And to see more of my Happy Quilting adventures, you can stop by my Happy Quilting Blog for a visit, follow me on Instagram @happyquiltingmc or visit my Happy Quilting Facebook Page. I just love being able to share lots of quilting goodness on a daily basis and would love to share it with you.
I hope you have a very Happy Quilting Day!!!