Today we are excited to introduce you to Lauren Nash of Transient Art!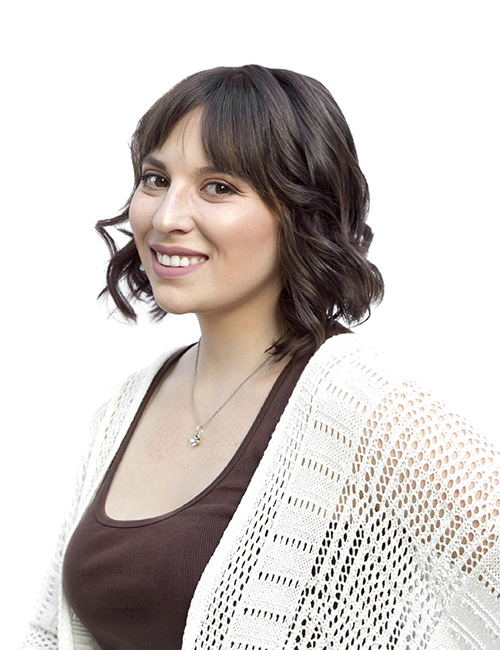 From Lauren: "Hi there! I'm Lauren. I'm a homebody who loves to draw and paint fine artworks, delve into anything crafty, including making videos as a YouTube Partner, with plenty of sewing thrown into the mix. I have 3 children, Jude, Jacob, and Lyla, and a husband, Jonathan, whom I love spending every moment with living in Las Vegas, NV. I'm self-taught in many ways and love adding or changing up a pattern or recipe to make it my own. I love hand sewing tiny little things, vintage pieces, sweet touches, and details, details! I miss my Colorado Rocky Mountains and find my inspiration in nature. I have a fondness for rabbits and ravens, sweet strawberries, peachy sugar pinks and minty colors. I believe in making time for a good bubble bath and squeezing in a chocolate break. My hope is to bring happiness to others and to brighten their day with my designs and creations You can visit me at Transient Art to read my blogs and see what's new in my day."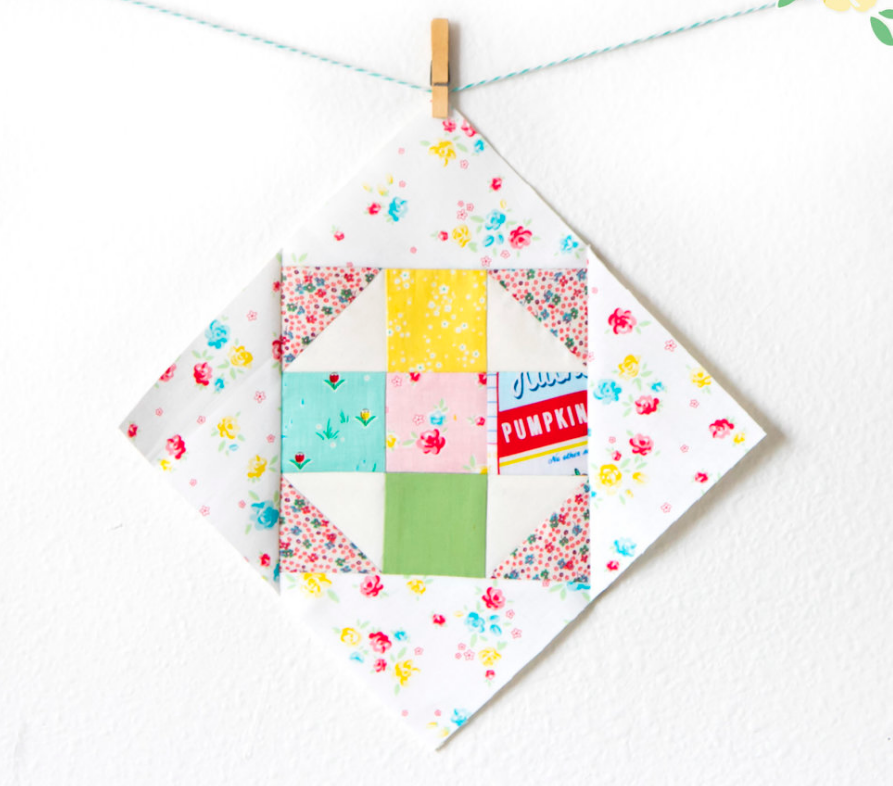 Lauren's love of little creatures is easy to see in all of her fabric lines. From sweet bunnies to playful squirrels and crows, Lauren's designs are infused with joyful energy and charm.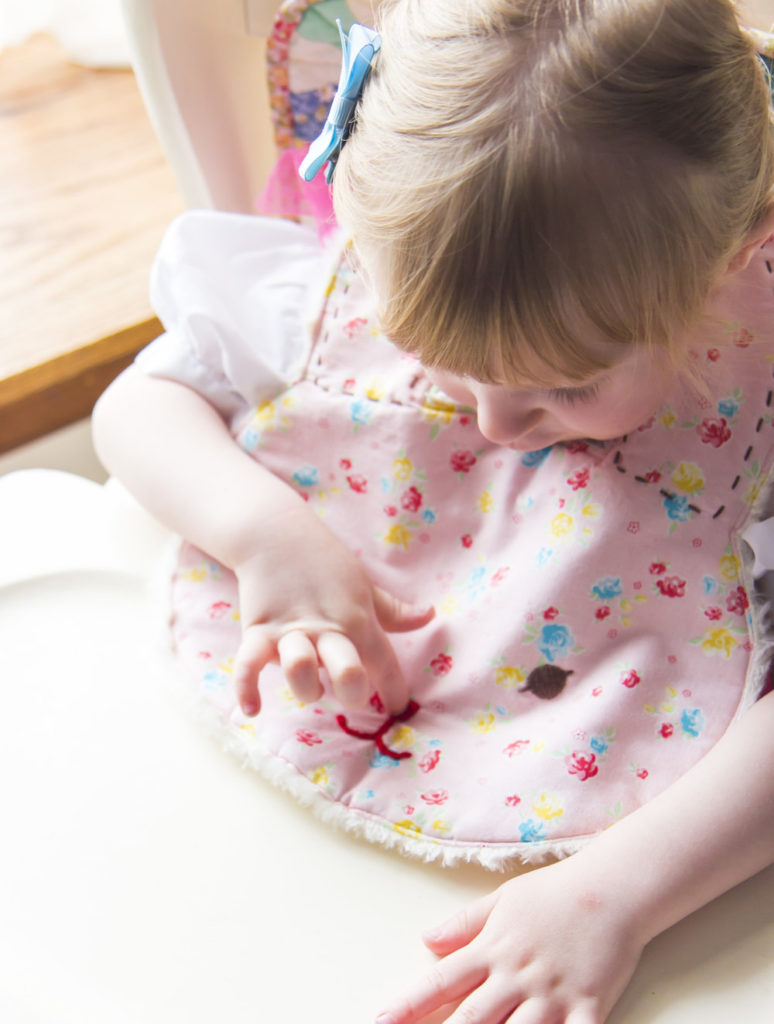 Lauren is most known for her sweet springtime designs (the tutorial for this adorable Bunny Bib can be found on her BLOG), however, she has proved she has so much more up her sleeve!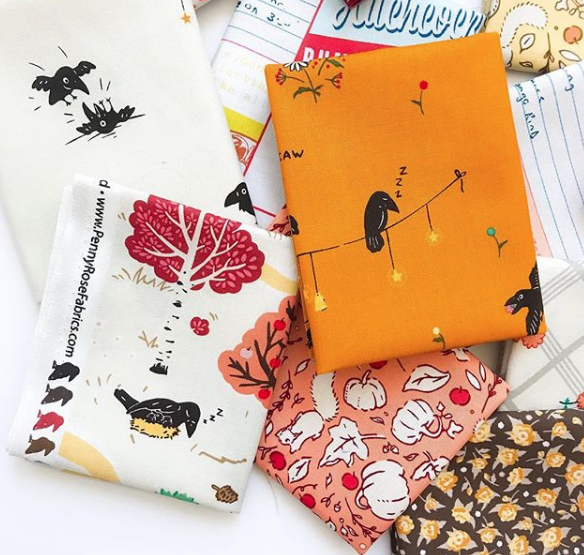 Her latest collection, Calico Crow, has a lovely Autumn vibe with burnt orange, toasty browns, and rustic reds and yellows hues.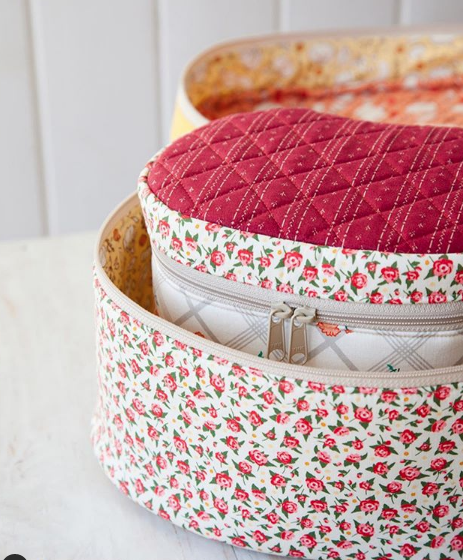 In order to get to know Lauren better, we gave her a list of words in alphabetical order to which she could give any reply that came to mind. Enjoy this fun and refreshing look at life from Lauren's unique perspective!
Annoying: When my kids talk to me when I'm on the phone, and I'm like little dudes and dudette, come on. *waves frantically and points at phone*
Begin: I love to begin my day early and quiet even though I'm a night owl.
Can't: swim in dark water, freaks me out!*
Don't: I don't like to leave the house without my sketchbook.
Extra: spicy food for me please.
Family: They're my everything and a bag of chips of course!
Giant: pillows are the best. So are giant sweaters.
Hero: anyone who picks up litter.
If: I could be cat when it comes to nap time, I know my naps would be so much more epic.
Jokes: I tell really bad ones.
Knowledge: Never ever stop learning. There's always so much you don't know.
Lake: I like watching the small waves, I can go in boats, but can and will be afraid to swim if the water is dark! See above answer*
Monday: is the quietest day after my kids go to school.
New York: I want to go see Phantom of the Opera on broadway, and try the pizza. Pizza is life.
Open: windows in our house whenever there's a nice breeze
Possibility: Lykke Li
Quilts: are the best when old, and extra wrinkly, crinkly.
Rain: Spring and summer rain storms are some of my favorite weather!
Sewing: can be really soothing if I don't mess up. 😉
Tricky: painting my own nails
Undo: Command-Z
Vacation: I'd love to go hiking up in Washington and Oregon.
Window: I love to look out of windows with flowy lacey curtains.
X-ray: vision would be pretty sweet, but knowing me I'd end up seeing way too many things I wish I could unsee!
Yellow: don't eat yellow snow!
Zodiac: Scorpio and year of the snake baby 😉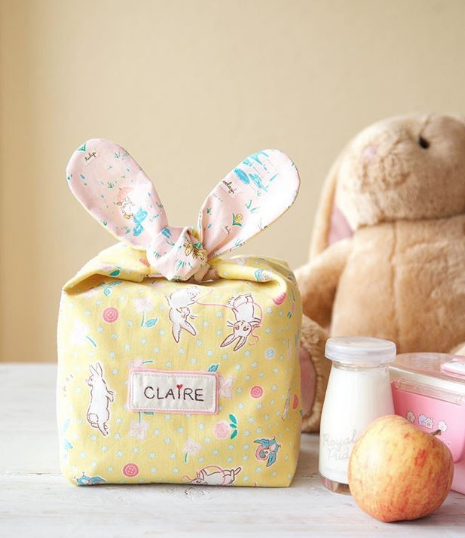 What fun answers! Thank you, Lauren, for allowing us to get to know you! You can find Lauren on Instagram @transientart, where you'll find more gorgeous photos and loads of project inspiration. Lauren's latest springtime collection, Bunnies & Blossoms, and her Autumn line, Calico Crow, are both available now at your favorite local and online quilt shops so be sure to pick up yours today…..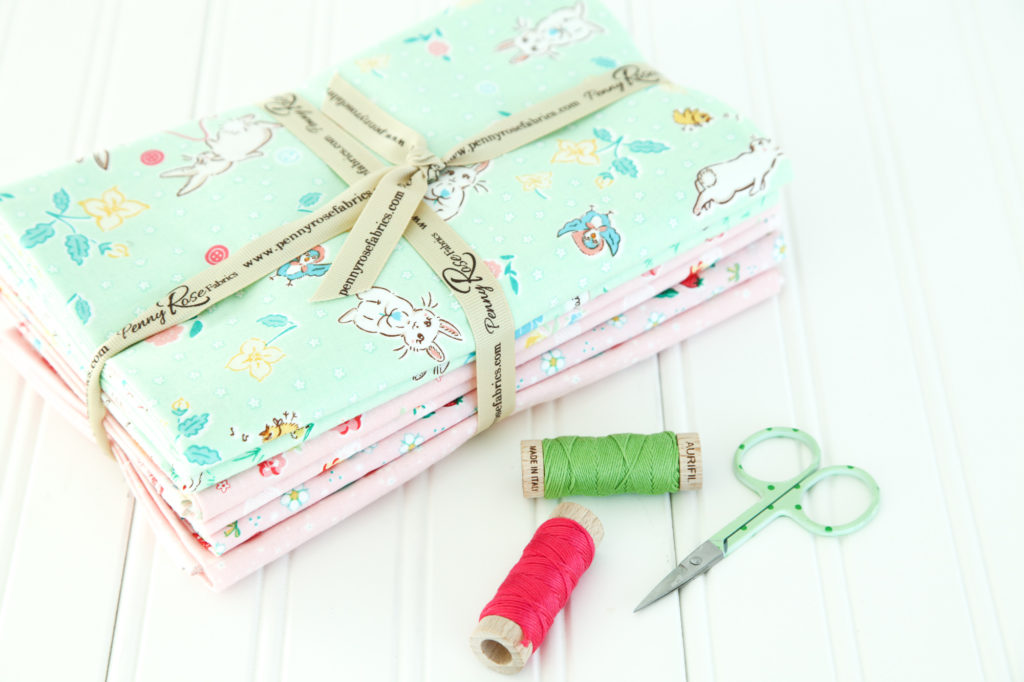 ….Or hop on over to our Riley Blake Designs Instagram feed to find out how you can win this FREE 1 YARD BUNDLE of Lauren's Bunnies & Blossoms fabric!
Happy Sewing!