Hello, friends! It's Julia from Bayhill Studio, and today I'm excited to share an easy Christmas Stocking tutorial with a classic piping trim.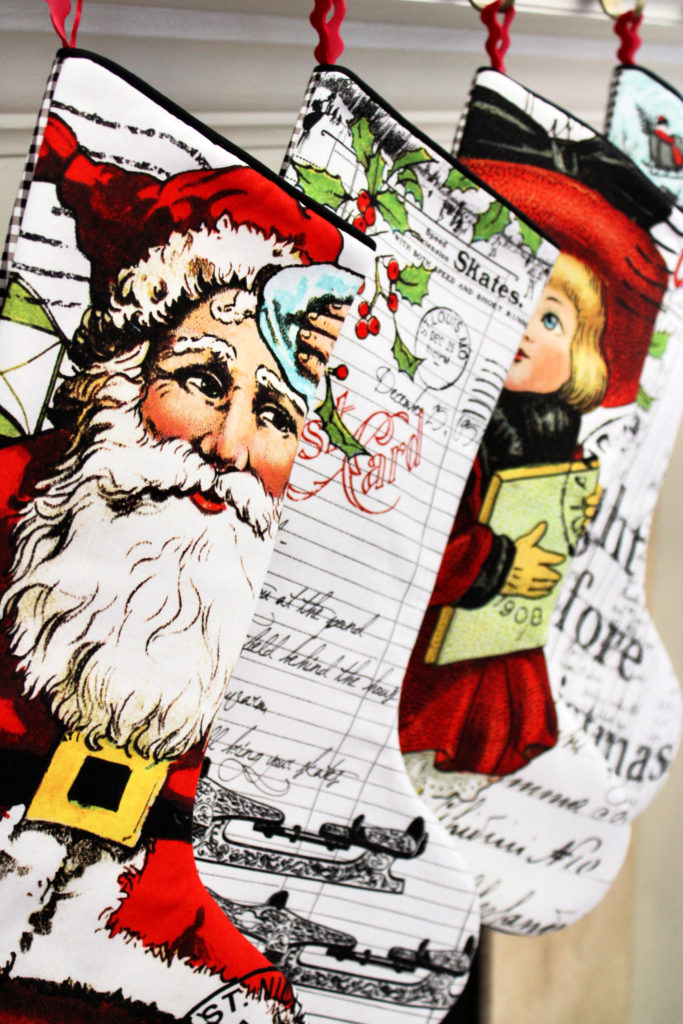 I used the Nicholas Stocking Panel from the Nicholas collection designed by J. Wecker Frisch. The panel includes the front pieces for four stockings. It is up to you to select fabric for the stocking backs and the lining.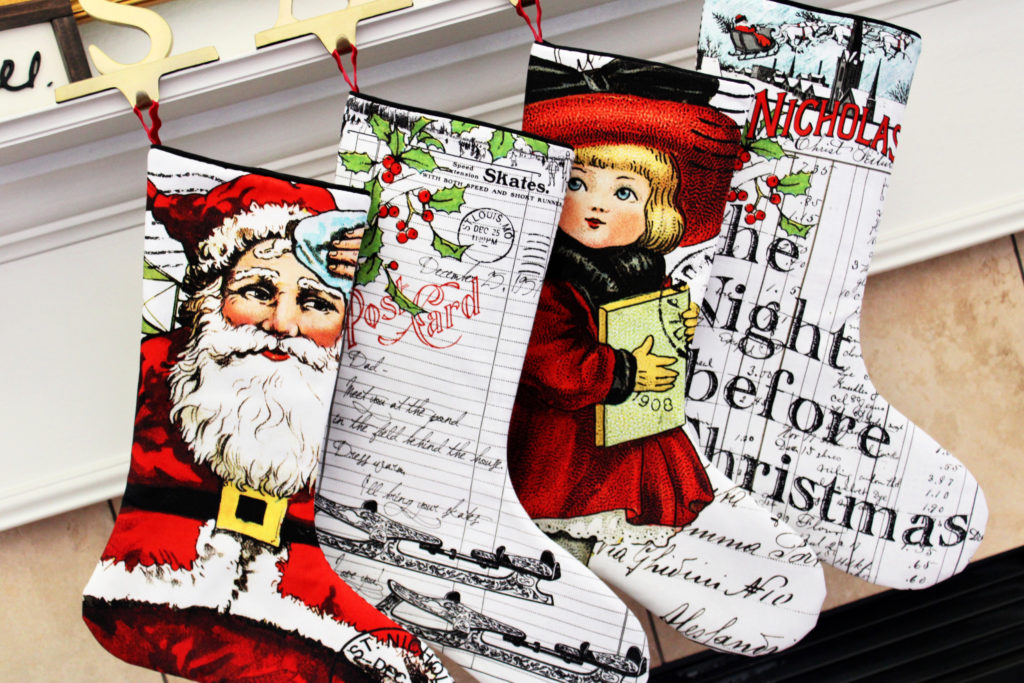 The artwork on these stocking fronts was absolutely irresistible!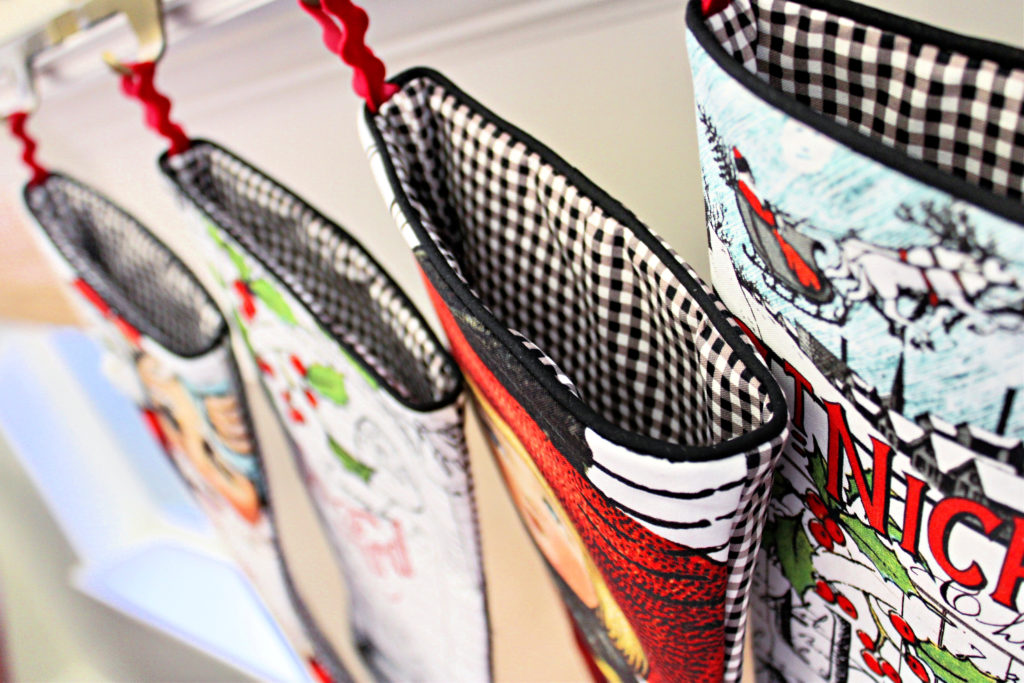 I used Riley Blake Designs 1/8″ Black Gingham for the stocking backs and linings. I think it is a match made in heaven! The piping is optional, but adding it gives each stocking a lovely, timeless appearance.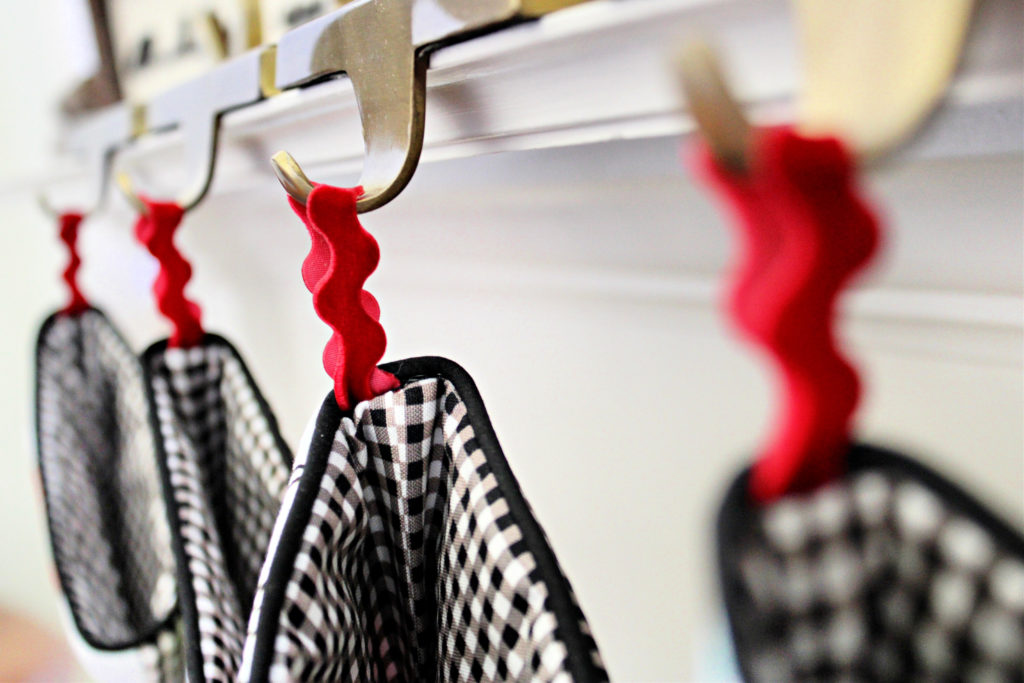 I used this gorgeous red velvet ric rac for the loops. LOVE it!
I created a complete video tutorial for assembling these stockings. I put them together a little differently than the instructions printed on the fabric panel. You can follow these instructions for any stocking you are making, and I really hope you'll try adding some piping – it's really not scary, I promise!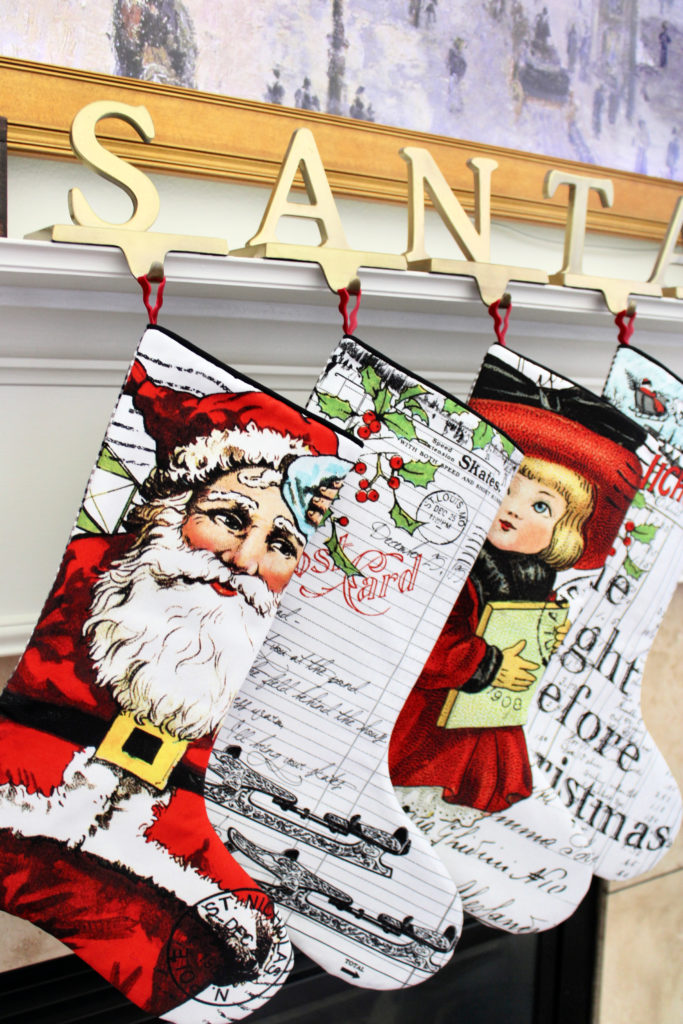 This is such an easy way to create a treasured one-of-a-kind gift! I hope you enjoyed the tutorial! Be sure to follow me on Instagram and on YouTube for more creative content and project ideas. Happy Sewing!