Lindsay Wilkes, otherwise known as The Cottage Mama, has done it again with Petite Treat; a charming collection of vintage inspired designs that will absolutely steal your heart with it's absolute cuteness!
The main print features sweet little vignettes of little girls in party dresses enjoying sweets and playing with kittens.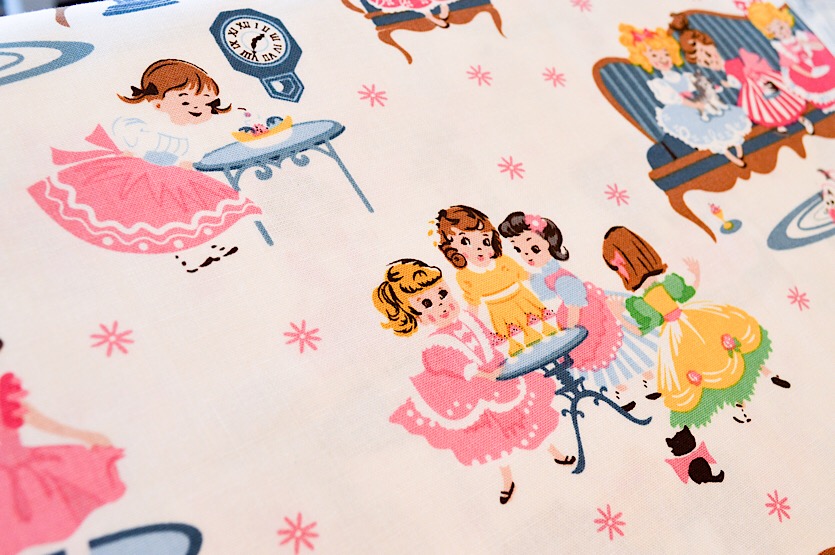 It comes in three color ways: pink, blue and cream.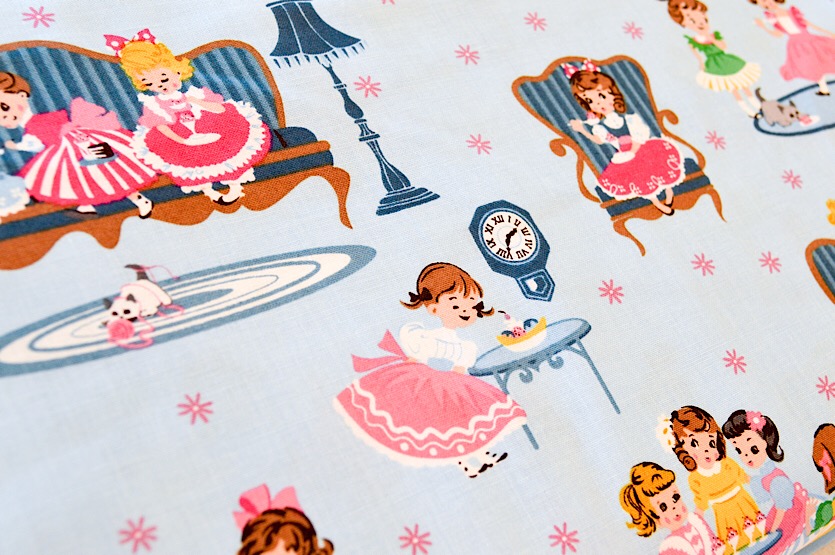 Notice the little kitten playing with a ball of yarn — so cute!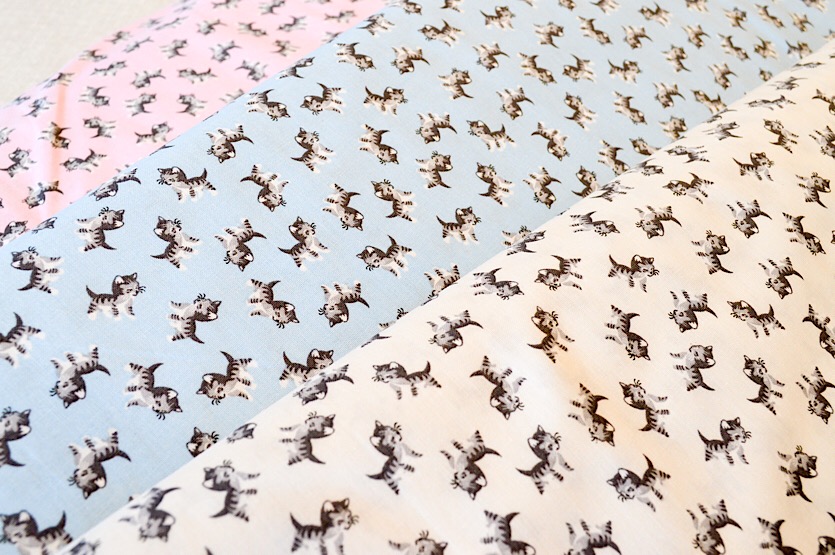 Speaking of kittens, let's talk about these. These could be the most adorable tiny kittens we've ever seen! While we love the idea of incorporating these into a fabulous quilt, how about a kitten dress, or a kitten purse, or kitten pajamas? Our creative wheels are spinning with this print!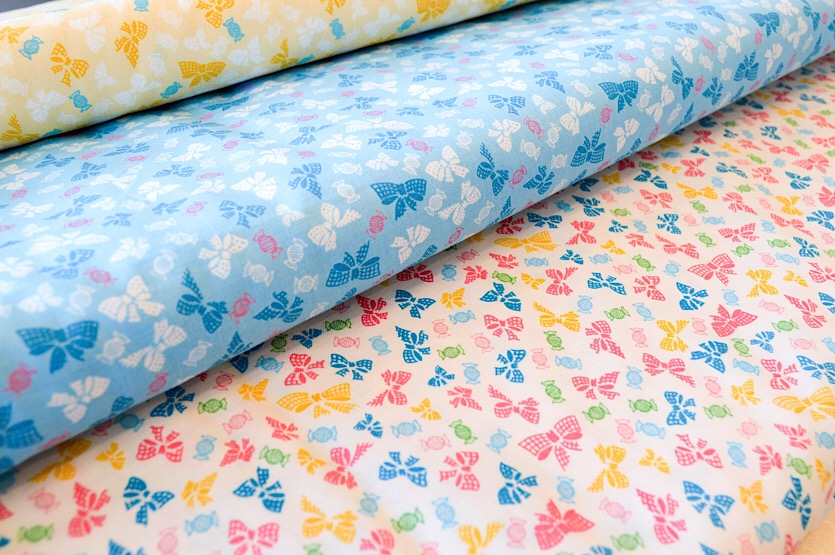 The Petite Bows print is so fun with it's cheerful bows and candies.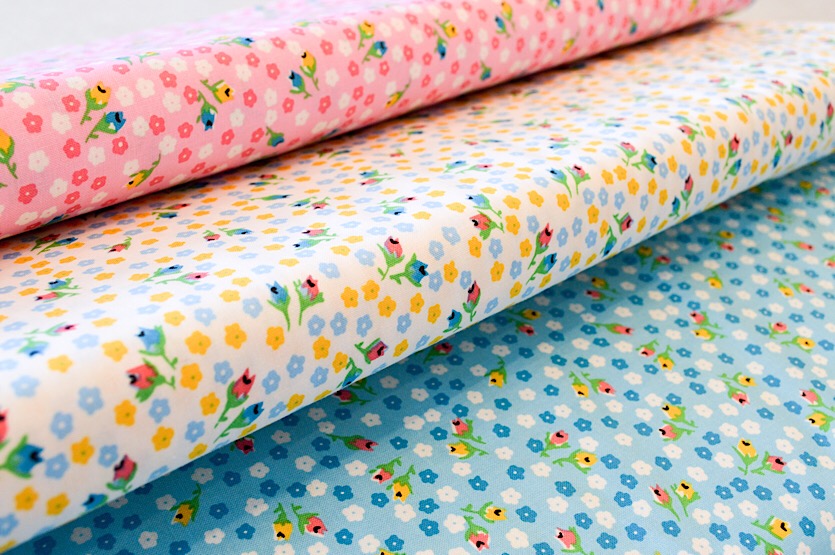 And we LOVE the bright, happy Petite Floral prints in pink, cream and blue.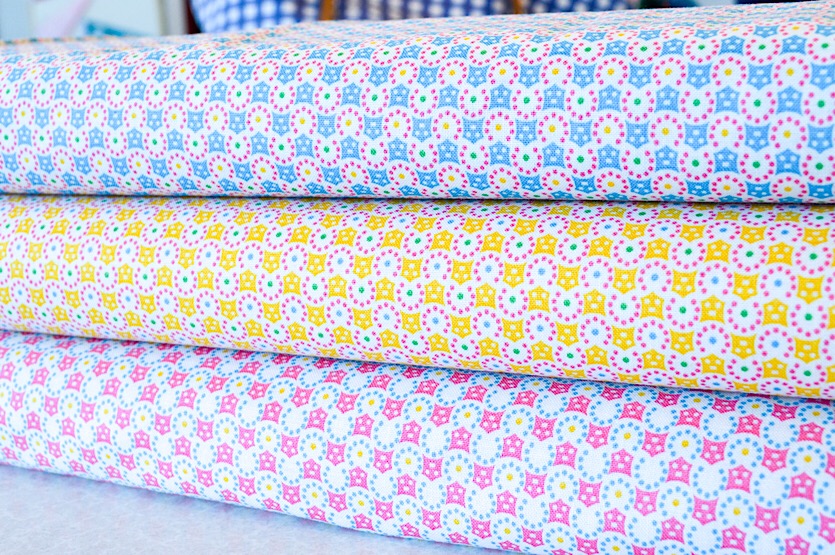 Finally, the Petite Geo is another beautiful, versatile print that compliments the entire fabric collection.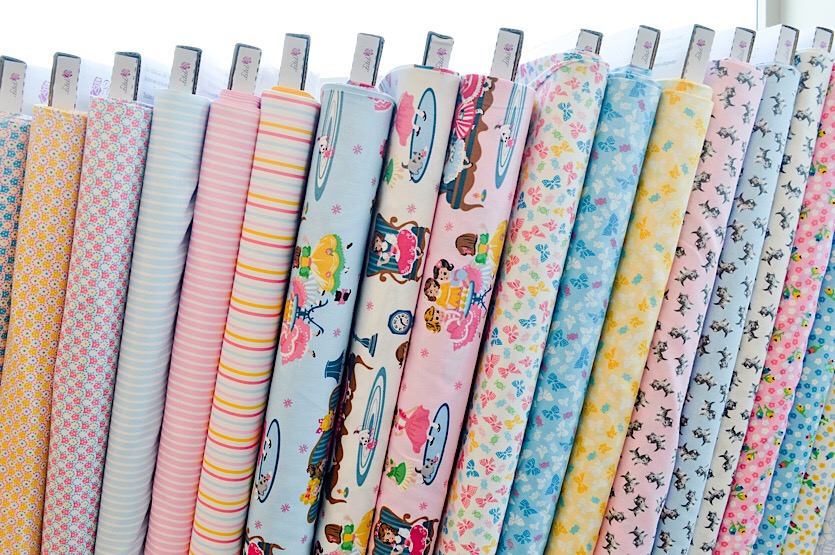 Petite Treat is available now at your favorite local and online quilt shops so pick up yours today! Share your Petite Treat projects with us on Instagram @rileyblakedesigns.
Happy Sewing!