With the cooler weather comes the need for cozy blankets you can snuggle up with – preferable in front of a toasty fire with a cup of hot cocoa! With that in mind, I grabbed a rolie polie of our lovely Pinewood Acres collection and created an easy and super cozy snuggle-worthy throw.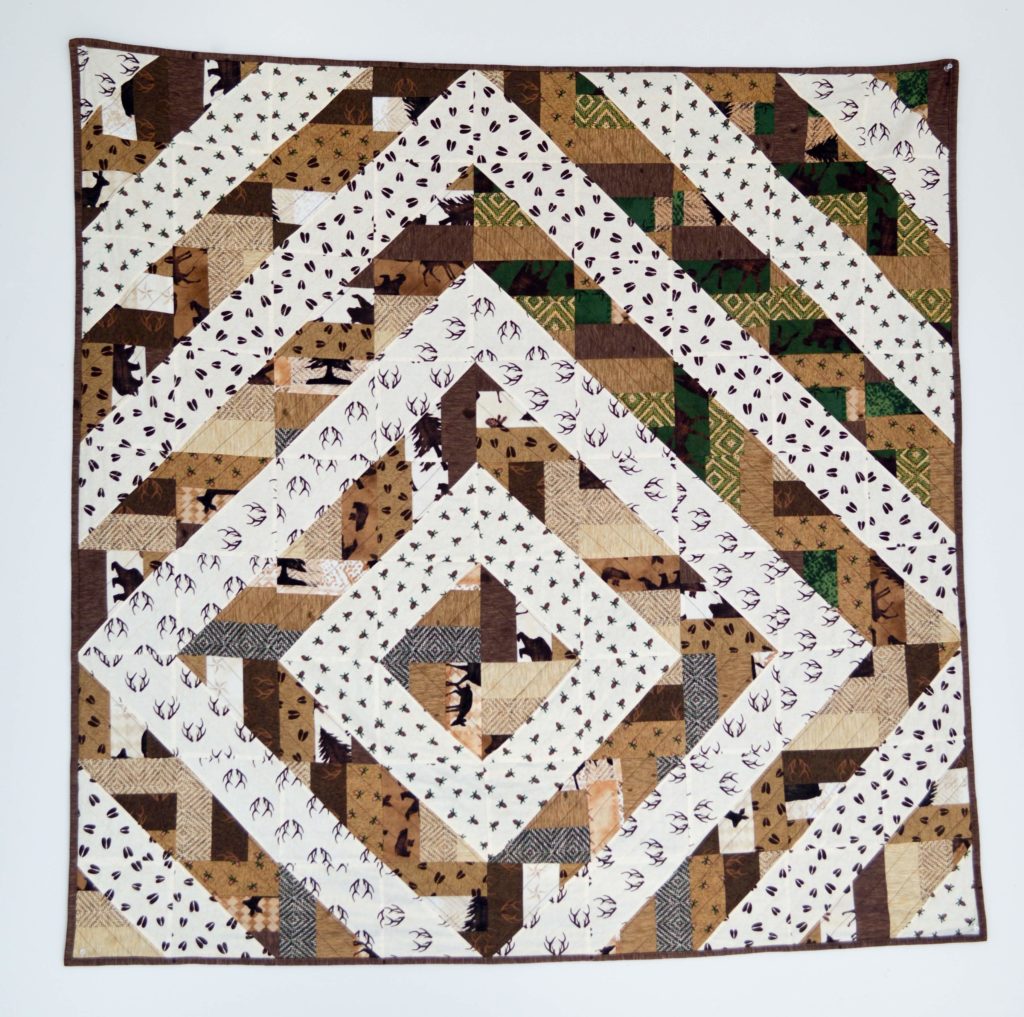 With pine trees, wildlife, paw prints and antlers, this collection will bring a touch of nature inside when it's too cold and snowy to venture outdoors.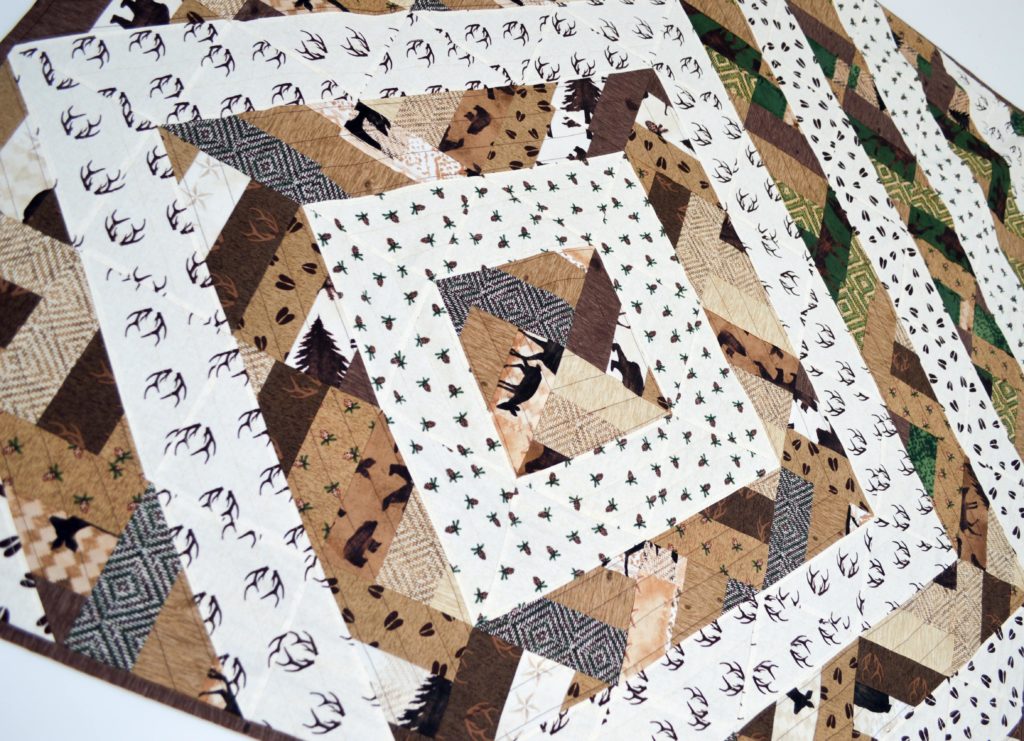 I used Amy Gibson's "To the Point" TUTORIAL, which demonstrates how to make half square triangles from rolie polie strips. You can then arrange the half square triangles into a variety of designs. I opted for this diamond shaped pattern, which adds a fun modern punch to a more traditional fabric collection.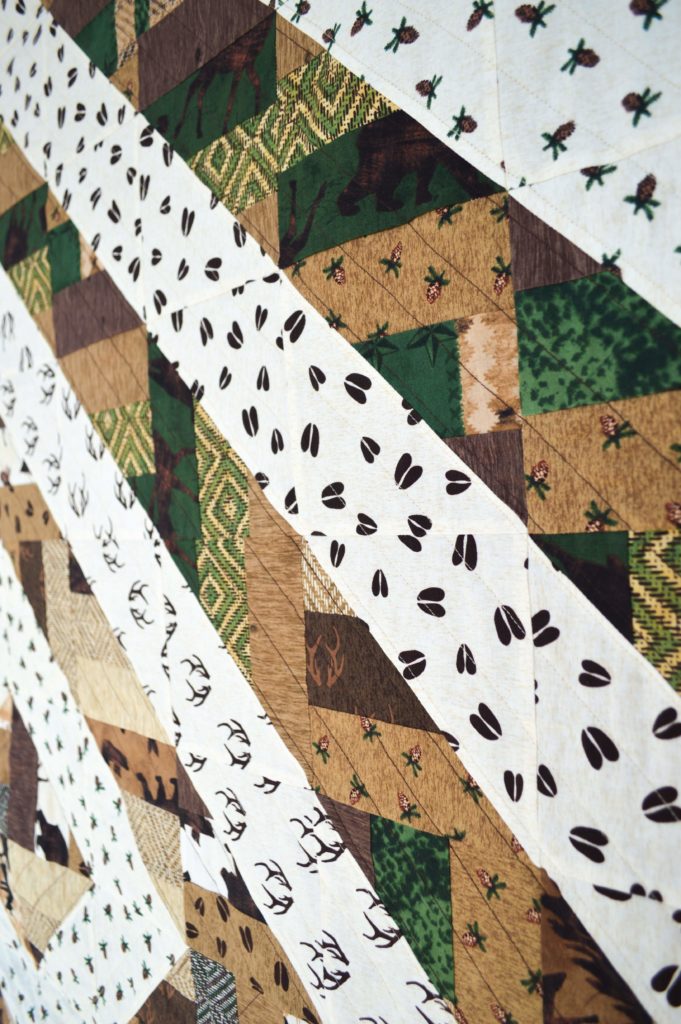 For the light half of the half square triangles, I used the cream pine cone, antler and deer track prints. The little antlers are my favorite – so cool! The collection features various shades of beige, brown and green. Instead of randomly interspersing the green throughout the quilt, I kept it all in one corner for a little added interest.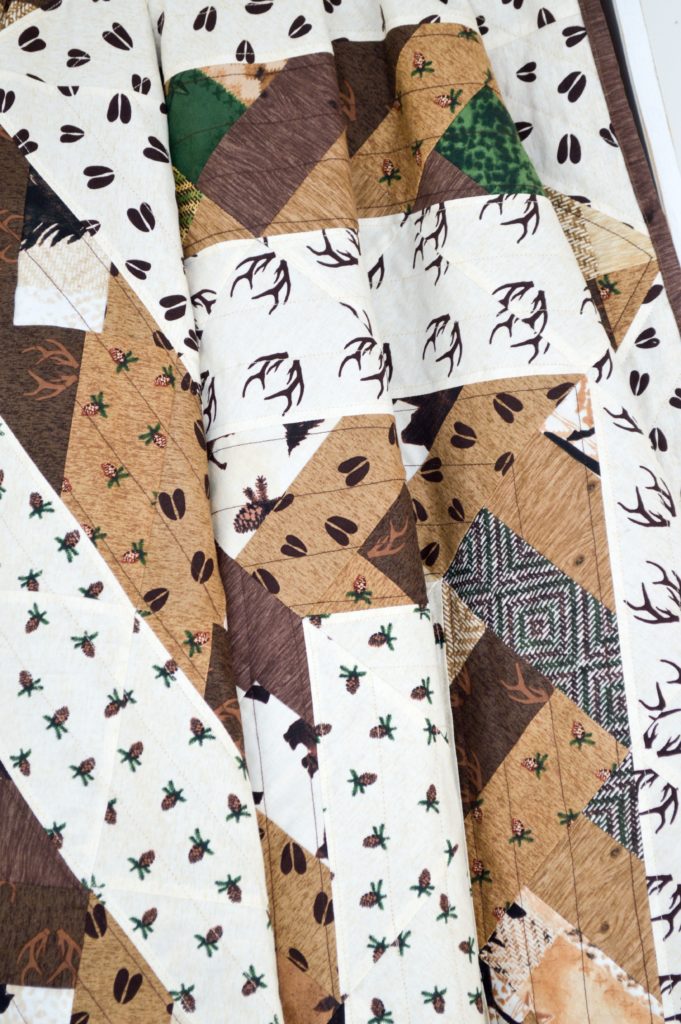 I quilted it with simple straight lines following along the diamond pattern.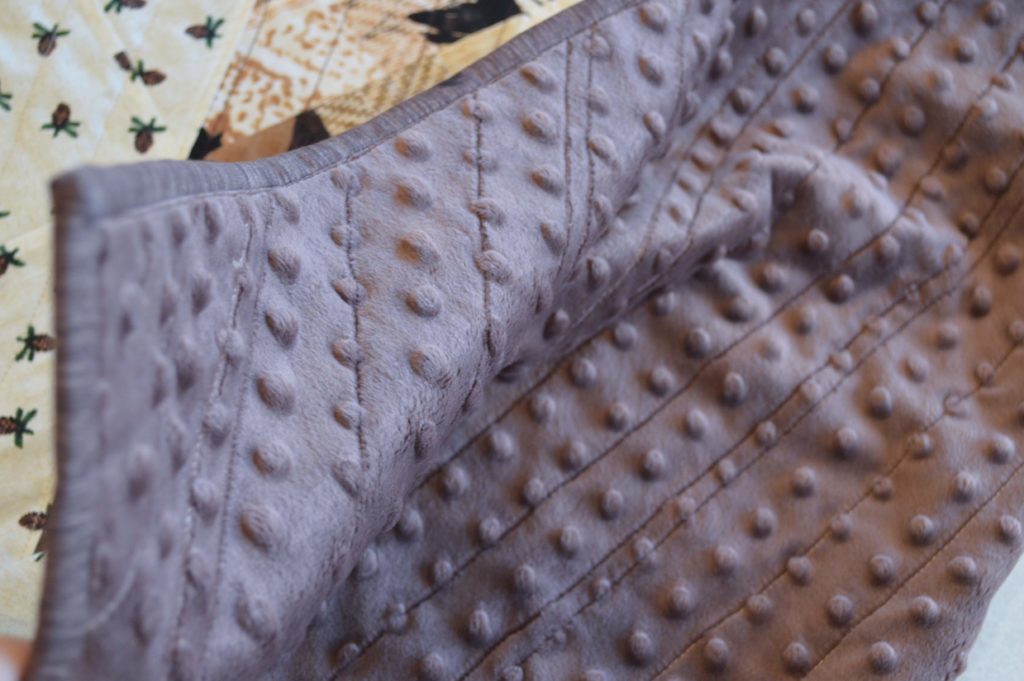 In order to really ramp up the cozy factor, I used Riley Blake Brown Dreamy Minky for the back. Minky is super easy to use as a quilt back. Simply spray the wrong side with basting spray and lay your quilt top directly on the sticky surface – no quilt batting required! Quilt and bind as you normally would.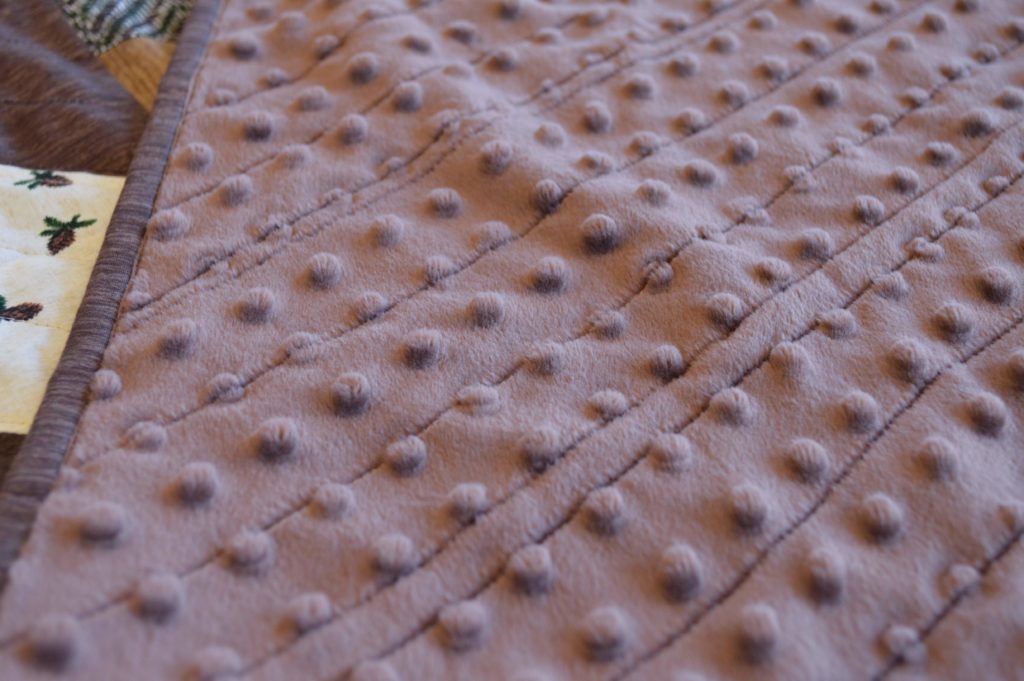 One thing I love about using Minky as a quilt back is that the threads become buried in the fabric pile, leaving an interesting pattern. I used both dark brown and cream colored thread on the quilt top and in the bobbin. Because the threads are buried in the Minky, you don't see that I used two different colors. All you see is the stitching line.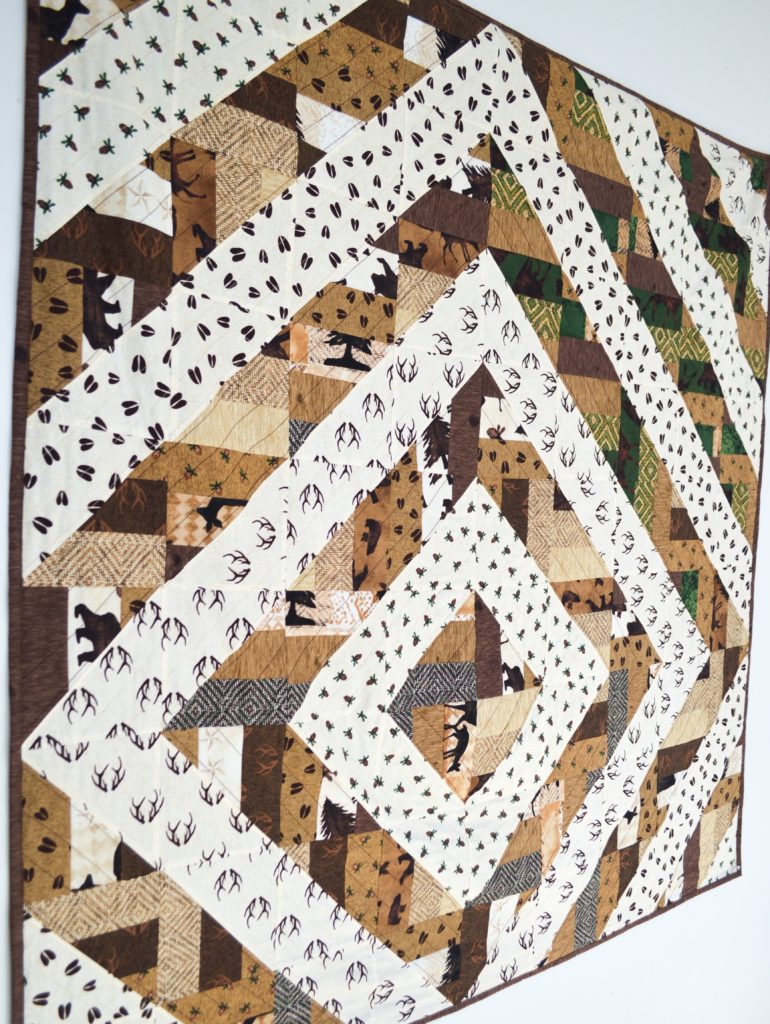 I love the way this diamond pattern turned out – definitely one I'll be using more often!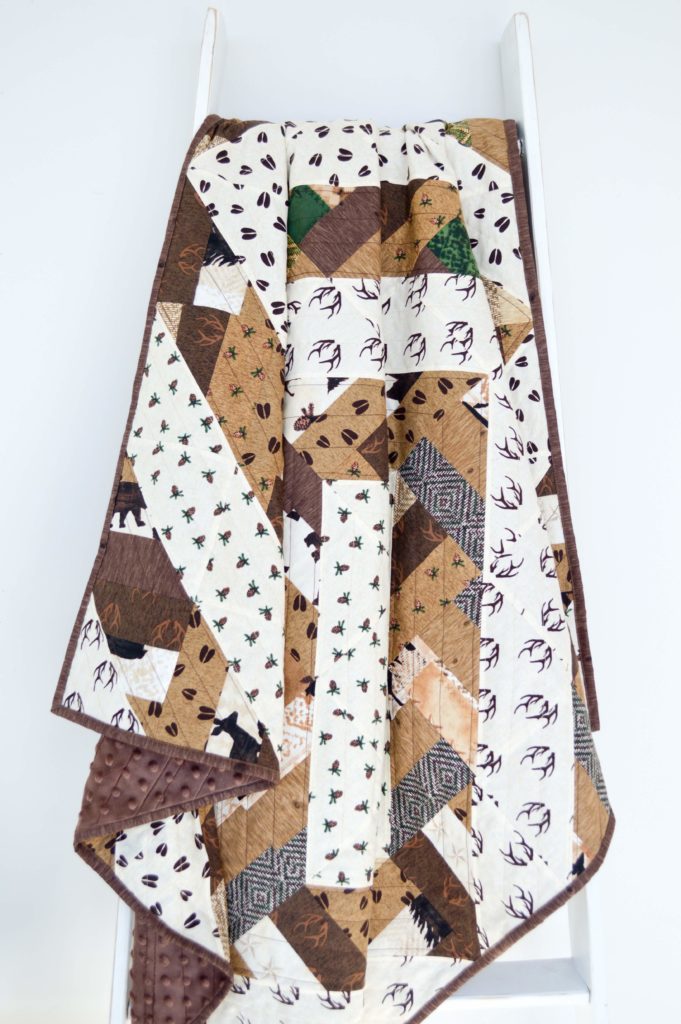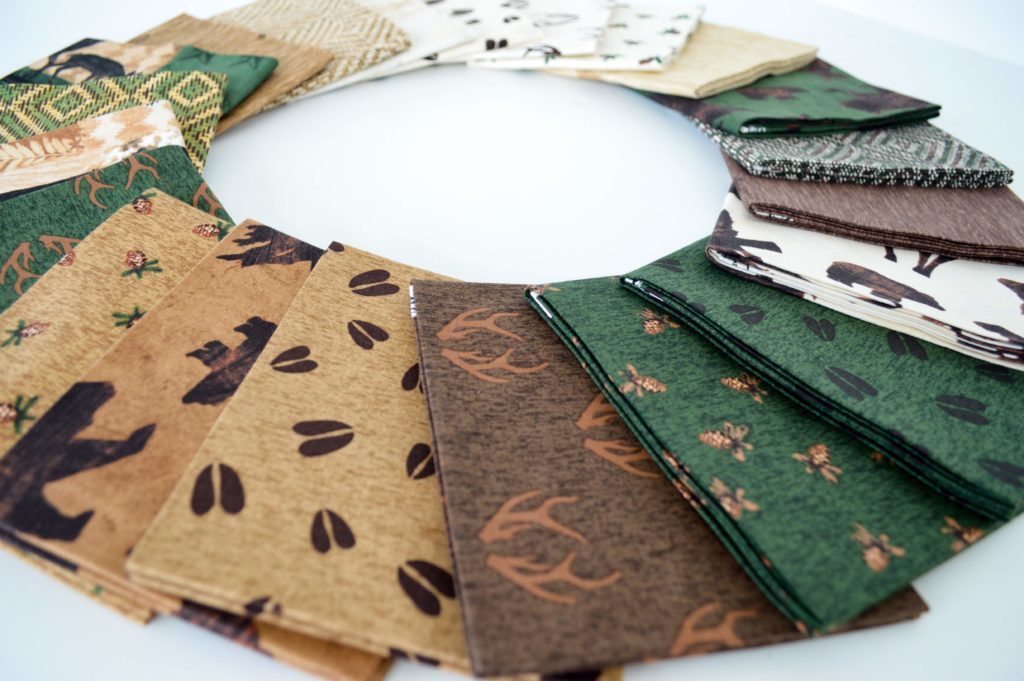 Pinewood Acres is available now at your favorite local and online quilt shops. Pick up yours today and share your makes with us on Instagram using #iloverileyblake #rileyblakedesigns #fabricismyfun.
Happy Quilting!