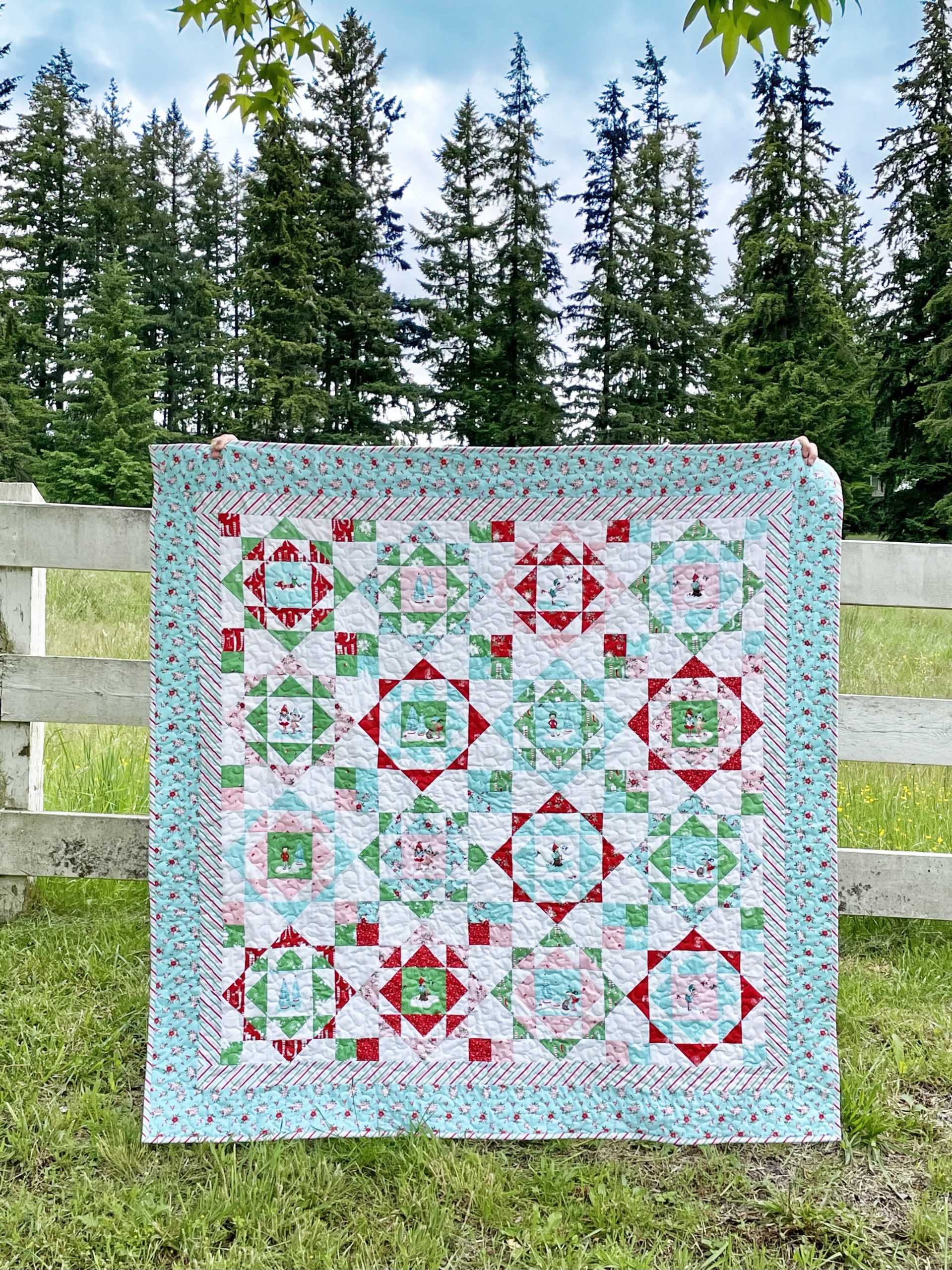 Hi Quilty Friends! I'm Melanie Call from A Bit of Scrap Stuff (Blog) (Instagram) and I'm excited to share my new Echo Quilt featuring the fabulous Pixie Noel 2 Fabric Collection designed by Tasha Noel for Riley Blake Designs. Plus this quilt has a bonus backing surprise 😉 !
I was sooooo excited to learn that Pixie Noel 2 was being released as I loved Pixie Noel (the original) and still have a few favorite pieces in my stash! Just look at this adorable collection – pixies, stockings, woodland critters, snow, florals, and stripes.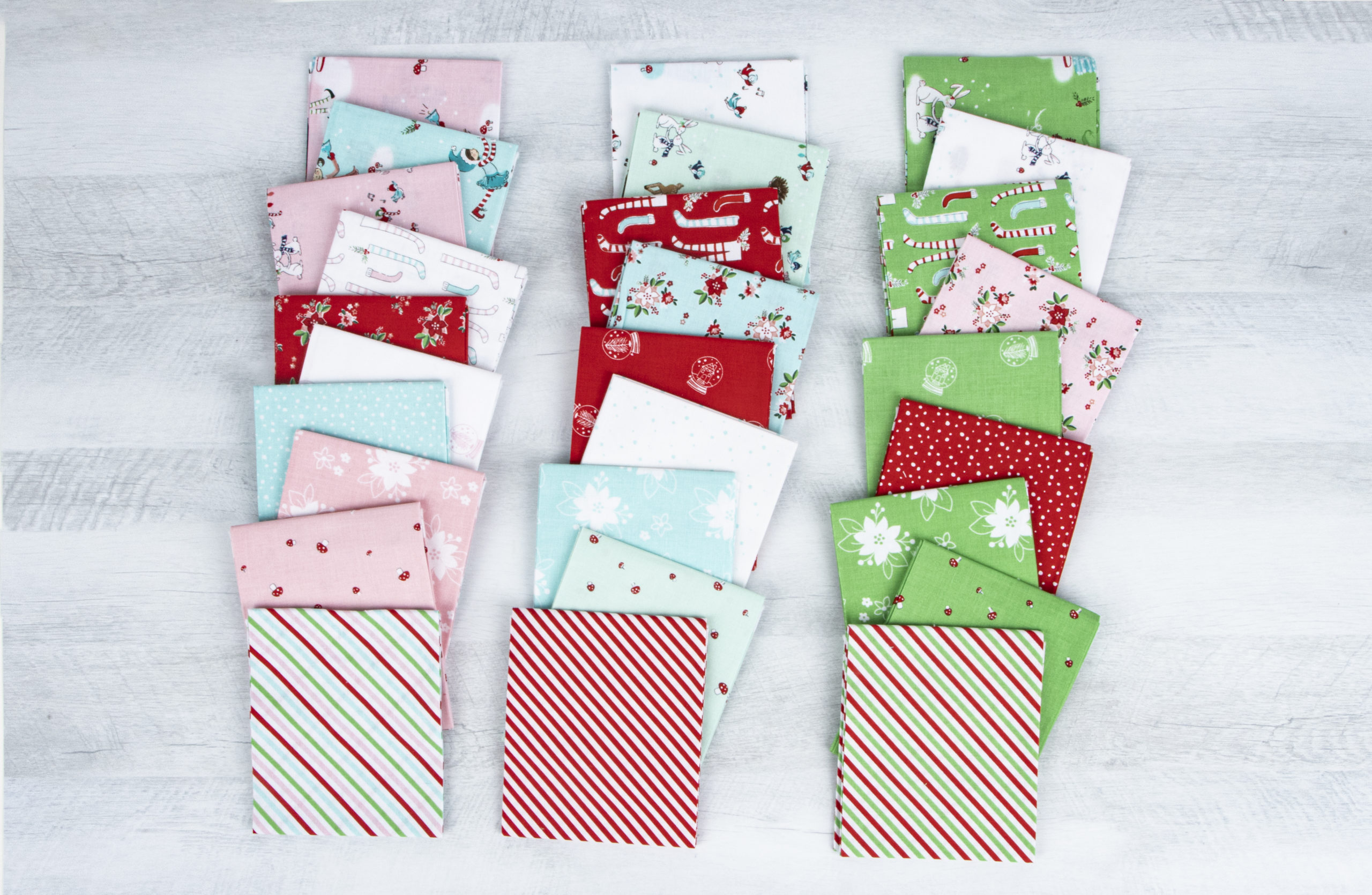 I absolutely love the colors of Pixie Noel 2. Adding aqua and pink into a Christmas Collection makes the project more fresh and modern – which I love! Plus Tasha's illustrations are fabulous so I had to fussy cut the center square for each Echo Quilt Block using the Pixie Noel 2 Main Print in all 4 color ways!
My favorite tools for perfectly fussy cut blocks.
Lori Holt Cute Cuts Trim it Rulers
Sue Daley Designs Rotating Mat – plus it's pink!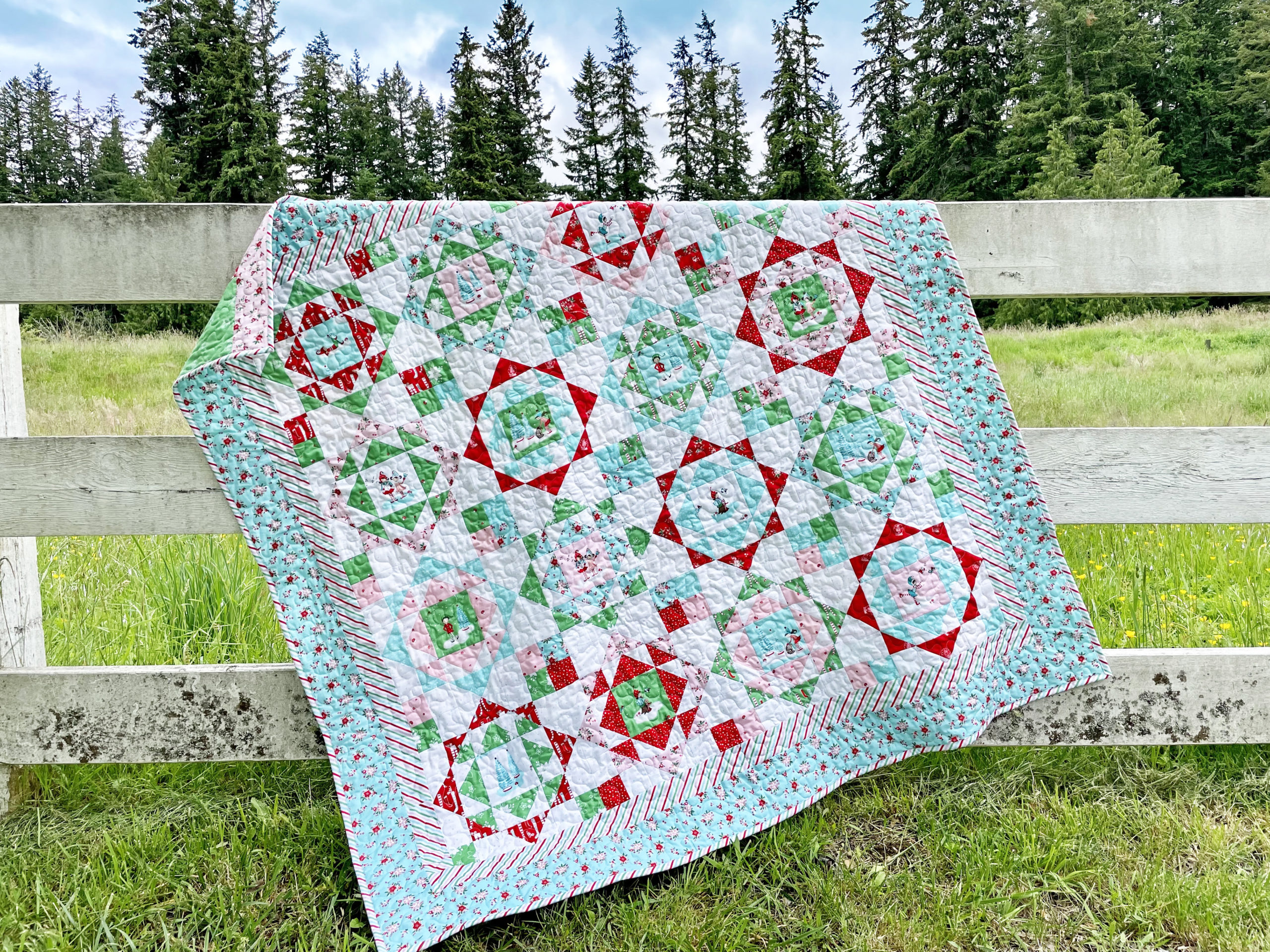 Echo Quilt Supplies 60.5″ x 60.5″ – Pixie Noel 2
16 Fat Quarters – Pixie Noel 2
2 yards Background – Pixie Noel 2 Snow White
0.5 yard Inner Border – Pixie Noel 2 Stripes Multi
1 yard Outer Border – Pixie Noel 2 Poinsettias Aqua
0.75 yard Binding – Pixie Noel 2 Stripes Multi
4 yards Backing
Optional – I used Pixie Noel 2 Main Print (in four color ways) for the fussy cut centers.
Did you see the AMAZING Panel that is in the Pixie Noel 2 Collection??? This adorable quilt panel was perfect to make my quilt reversible! I simply added borders to the sides of the panel until it was the size I needed. This is a great way to use up all of your fabric scraps if you order a half-yard bundle.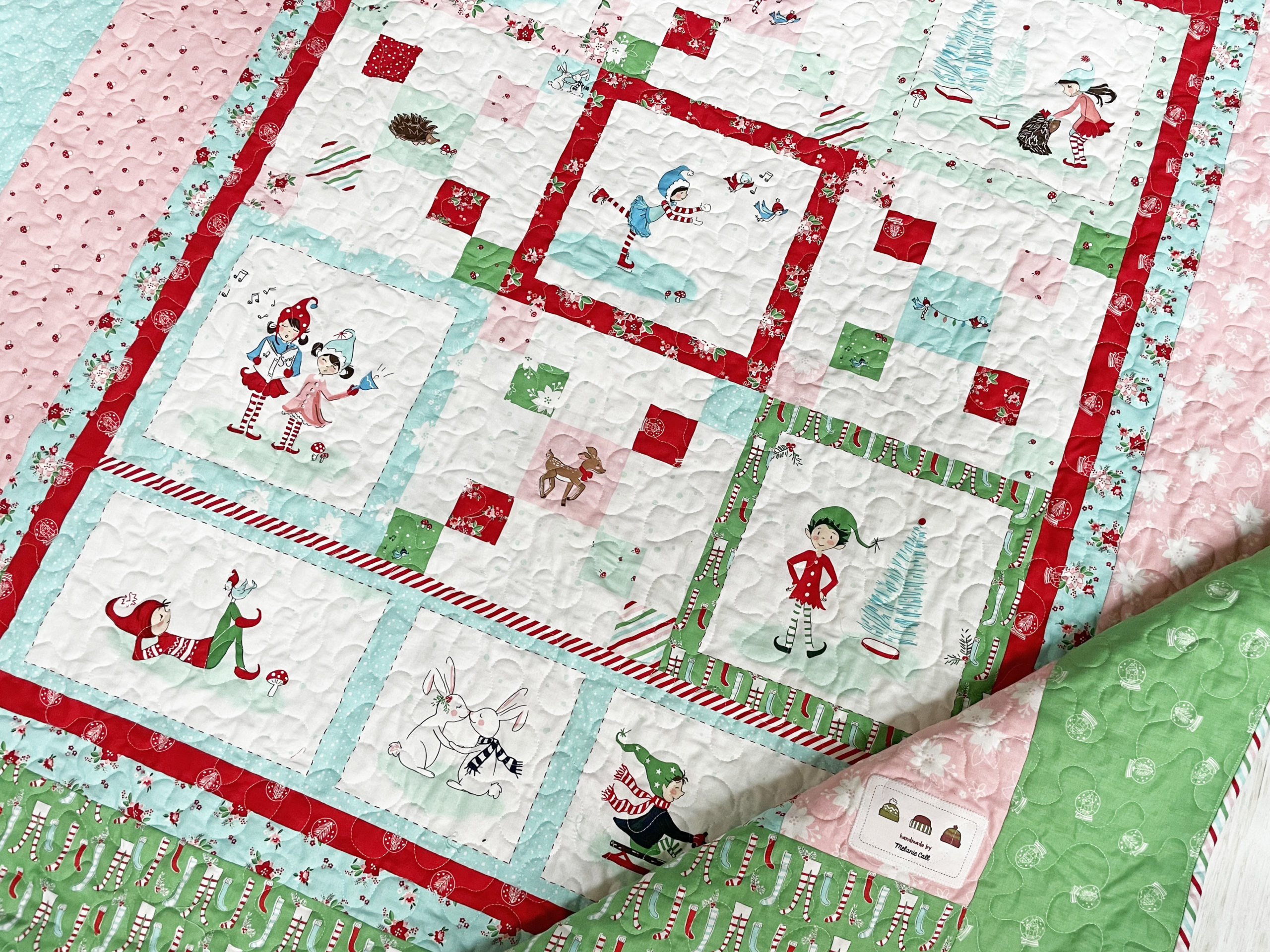 This Pixie Noel 2 Stripes Multi print might be the best binding fabric ever!!! It is so many of my favorite colors with a bias stripe!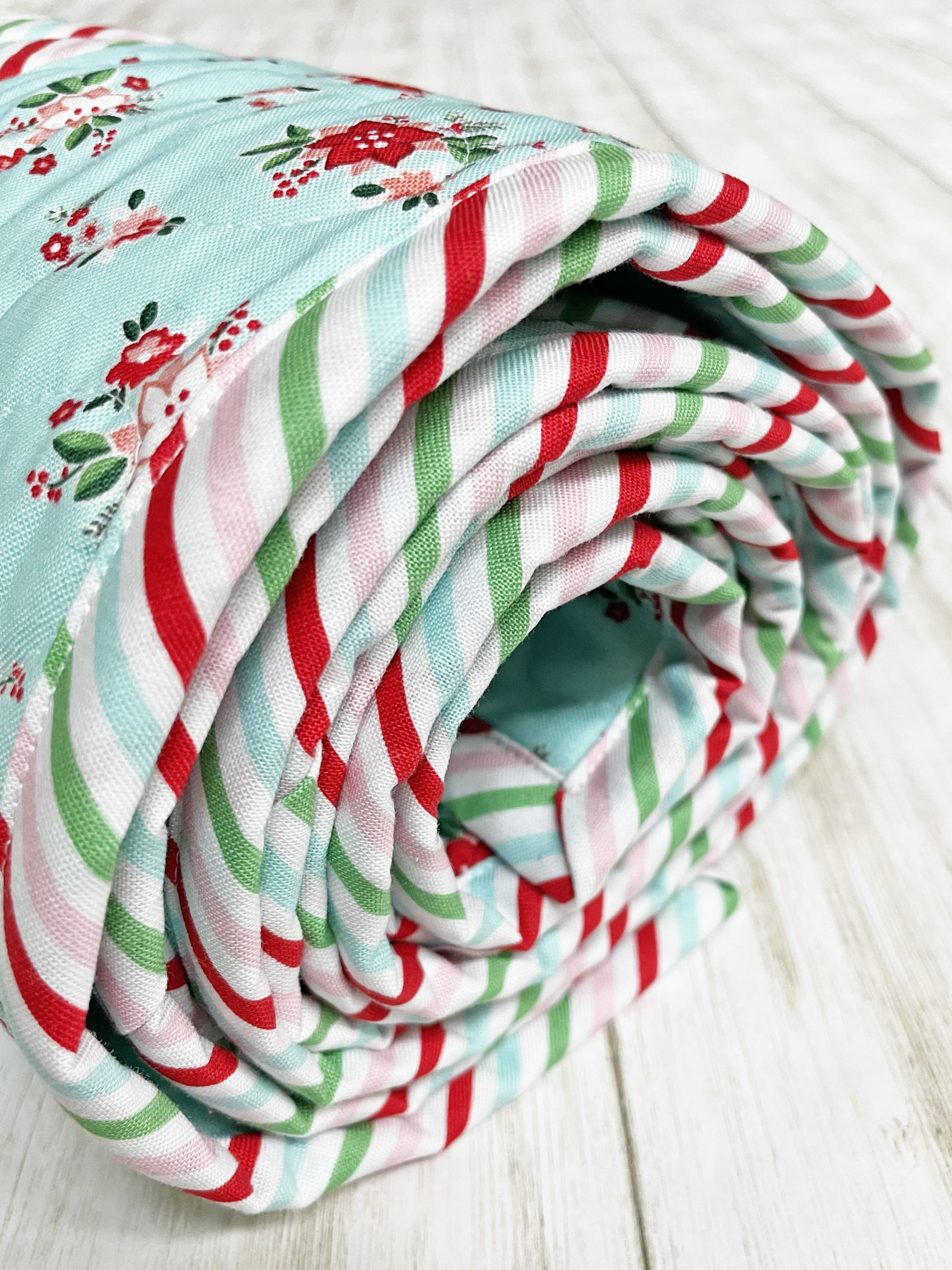 I know quilt swirl photos might be so 2020, but I still love them so I have to share it. It is a peppermint swirl of happiness!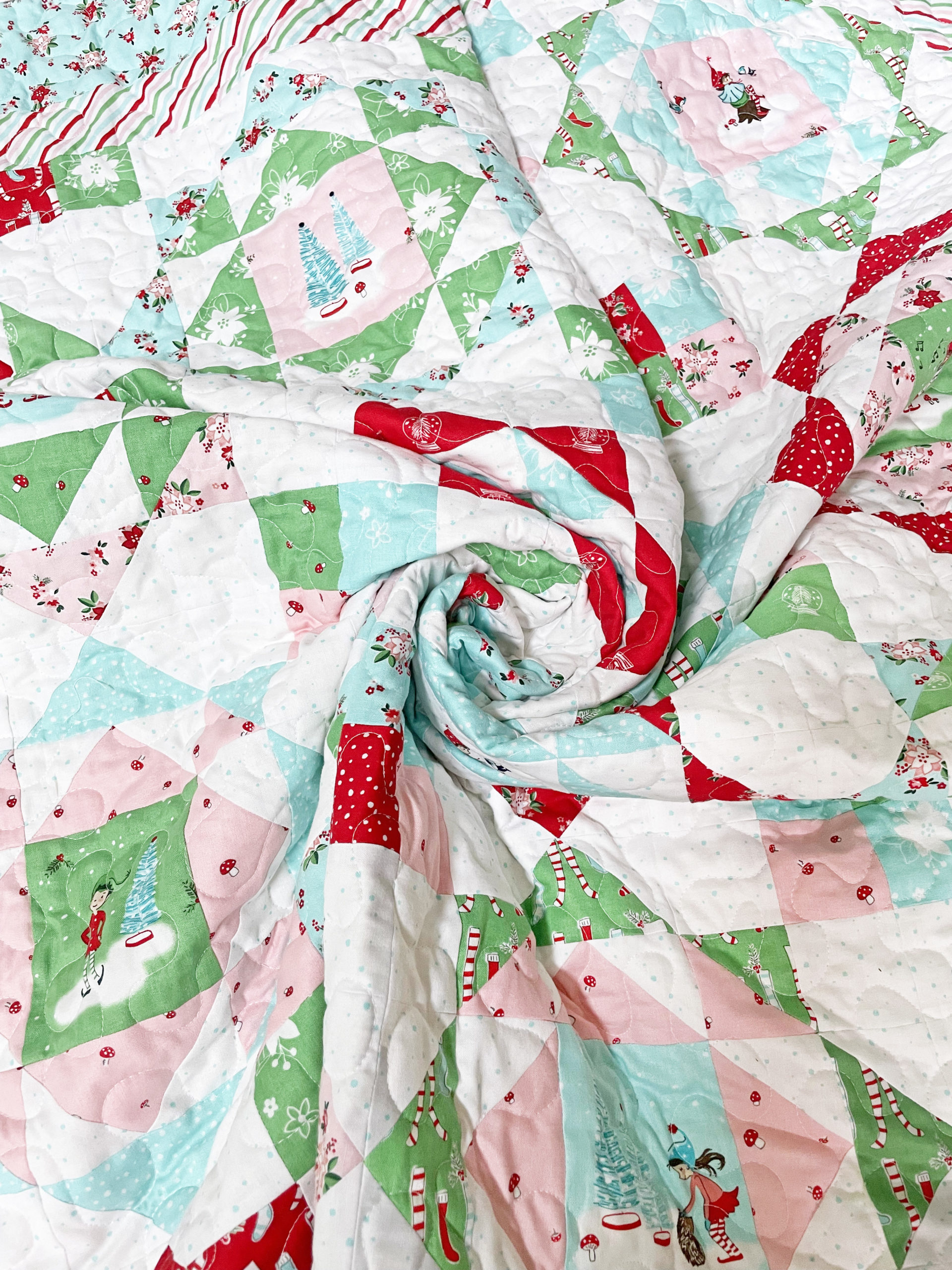 It might only be June and I'm not ready for snow, but I am ready to use my Pixie Noel 2 – Echo Quilt right away! Sometimes creating a winter quilt in the summer is the perfect way to cool down :).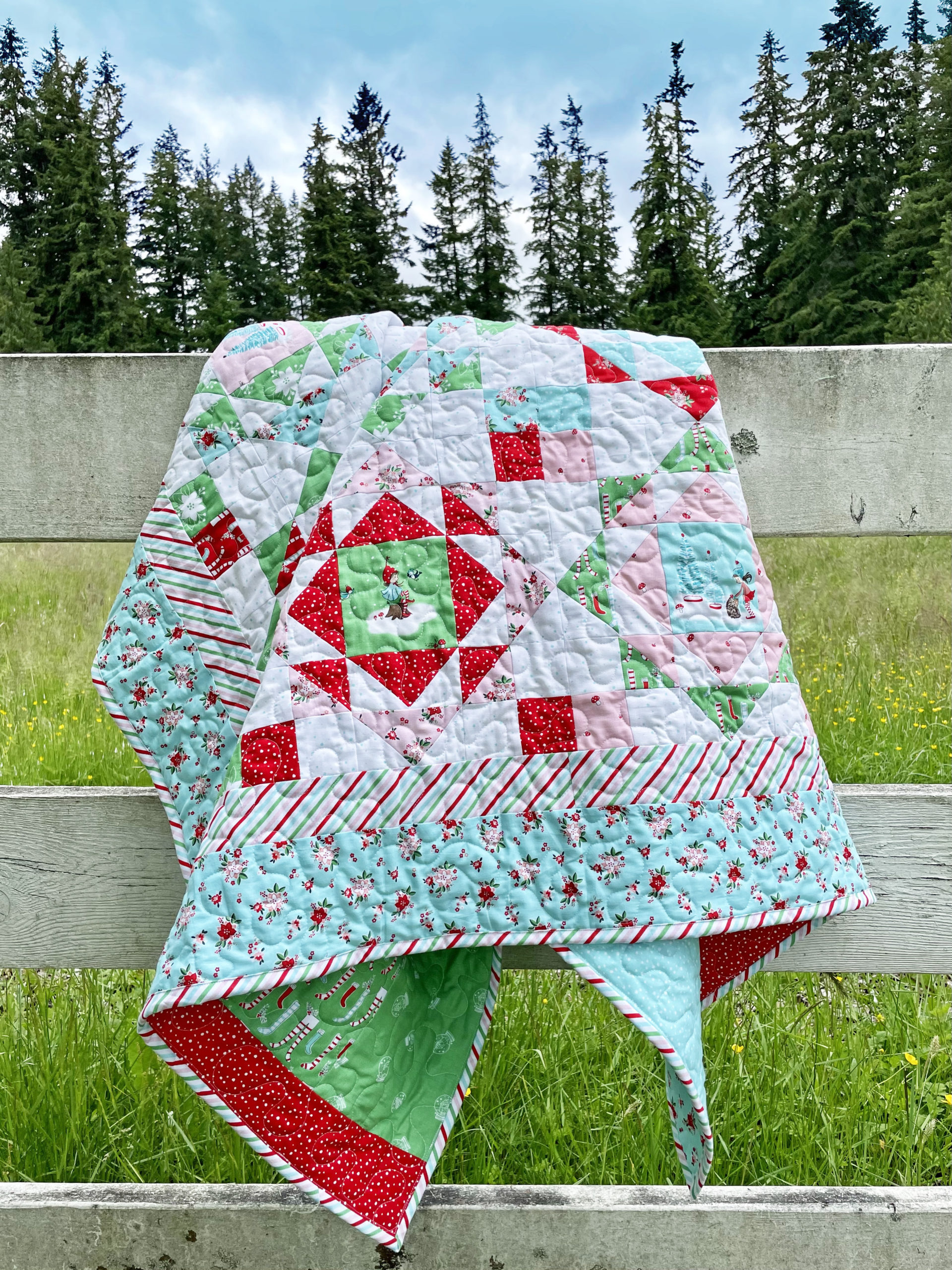 For more fun with fabric, be to sure follow me at …..
Have fun quilting!
Melanie Call