Hello Friends! It's Julia from Bayhill Studio. I'm beyond excited to finally bring you a quilt I have been dreaming up ever since I first laid eyes on the Sweet Picnic collection designed by Natàlia Juan Abelló.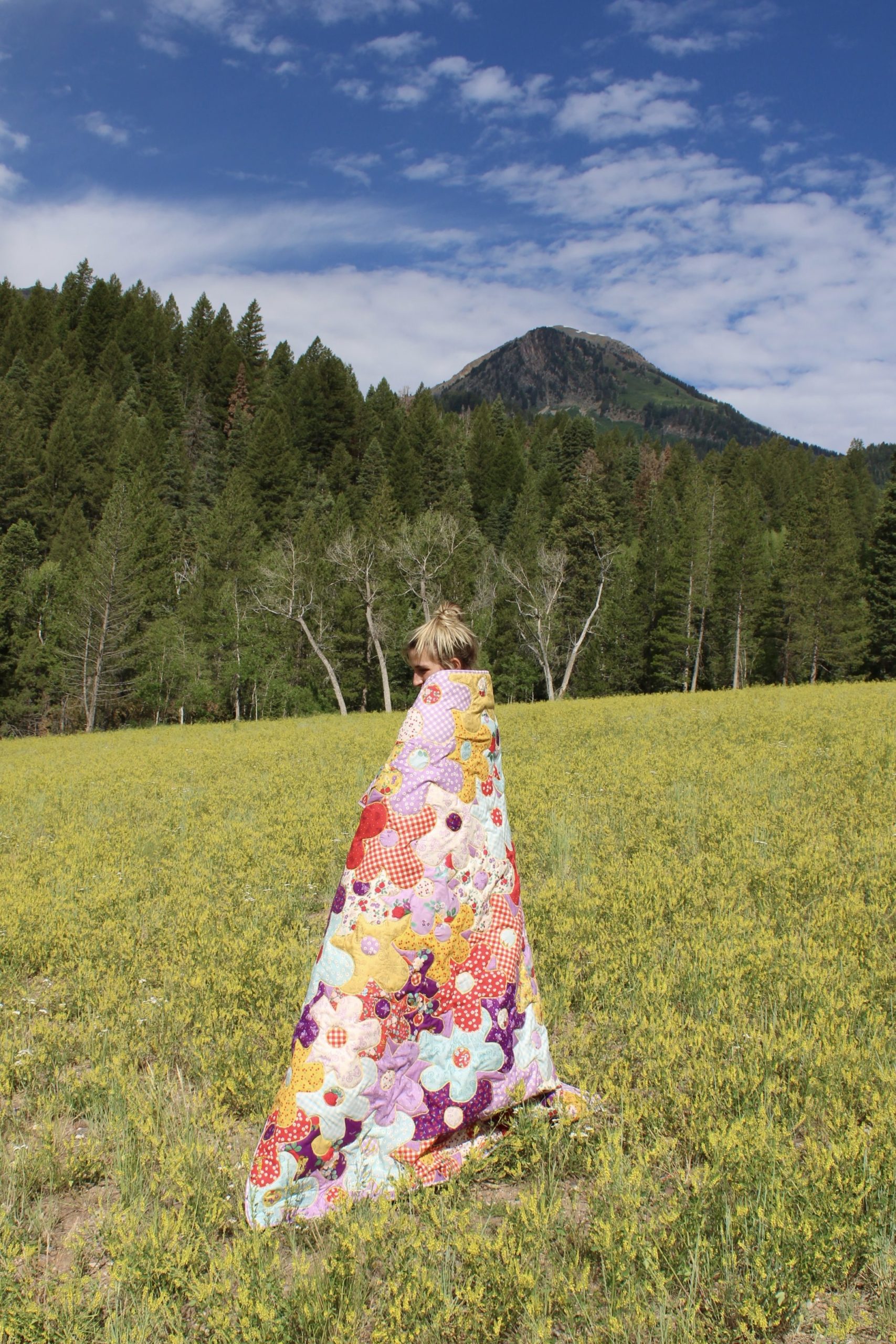 I am happy to introduce the Grandmother's Groovy Garden Quilt today! Grandmother's Groovy Garden is a modern spin on the classic Grandmother's Garden quilt design.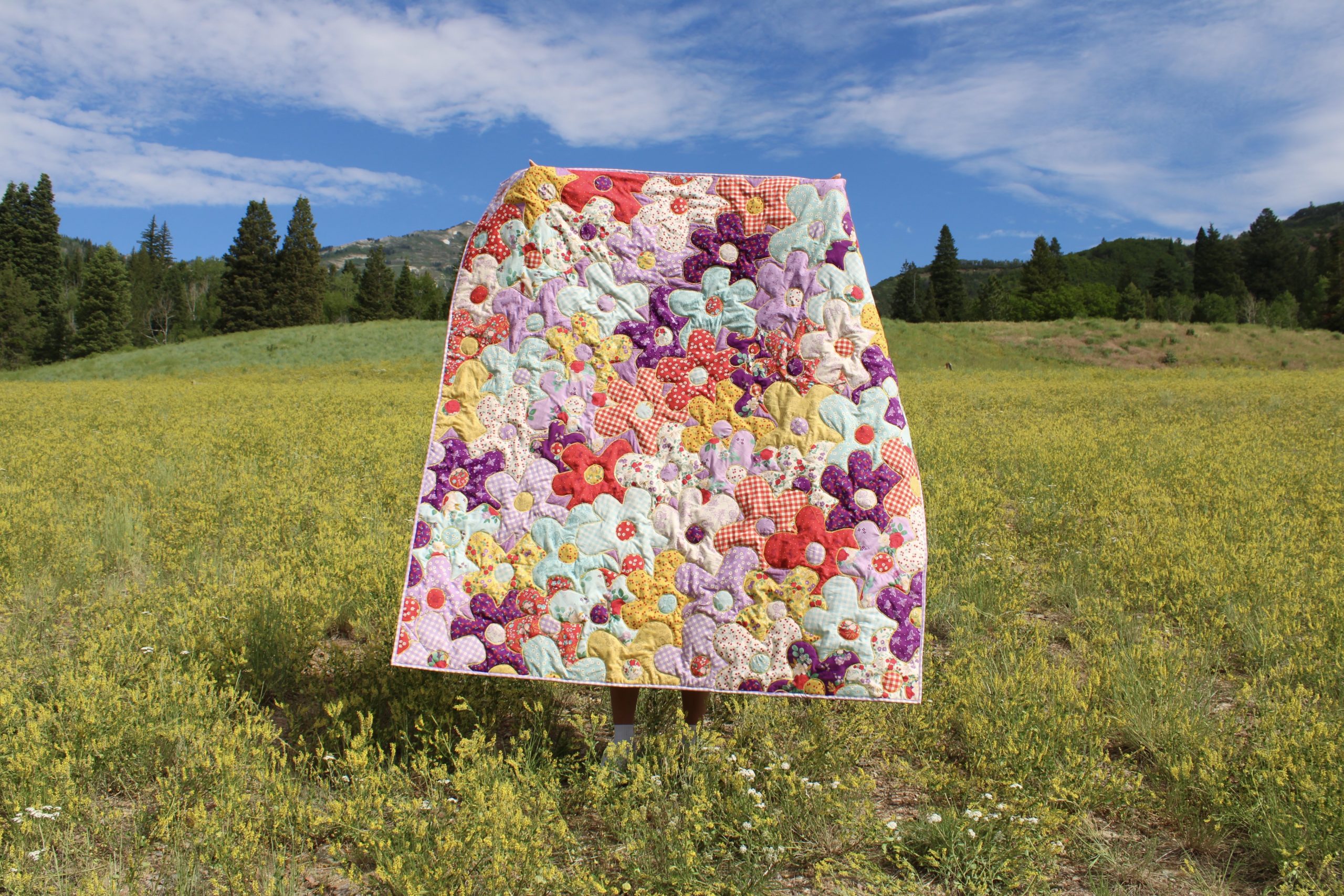 This quilt brings back all of the 70's vibes — roller skates, ribbon barrettes, sticker collections, bicycling around town, and playing outside in the neighborhood until you heard mom calling kids in for dinner.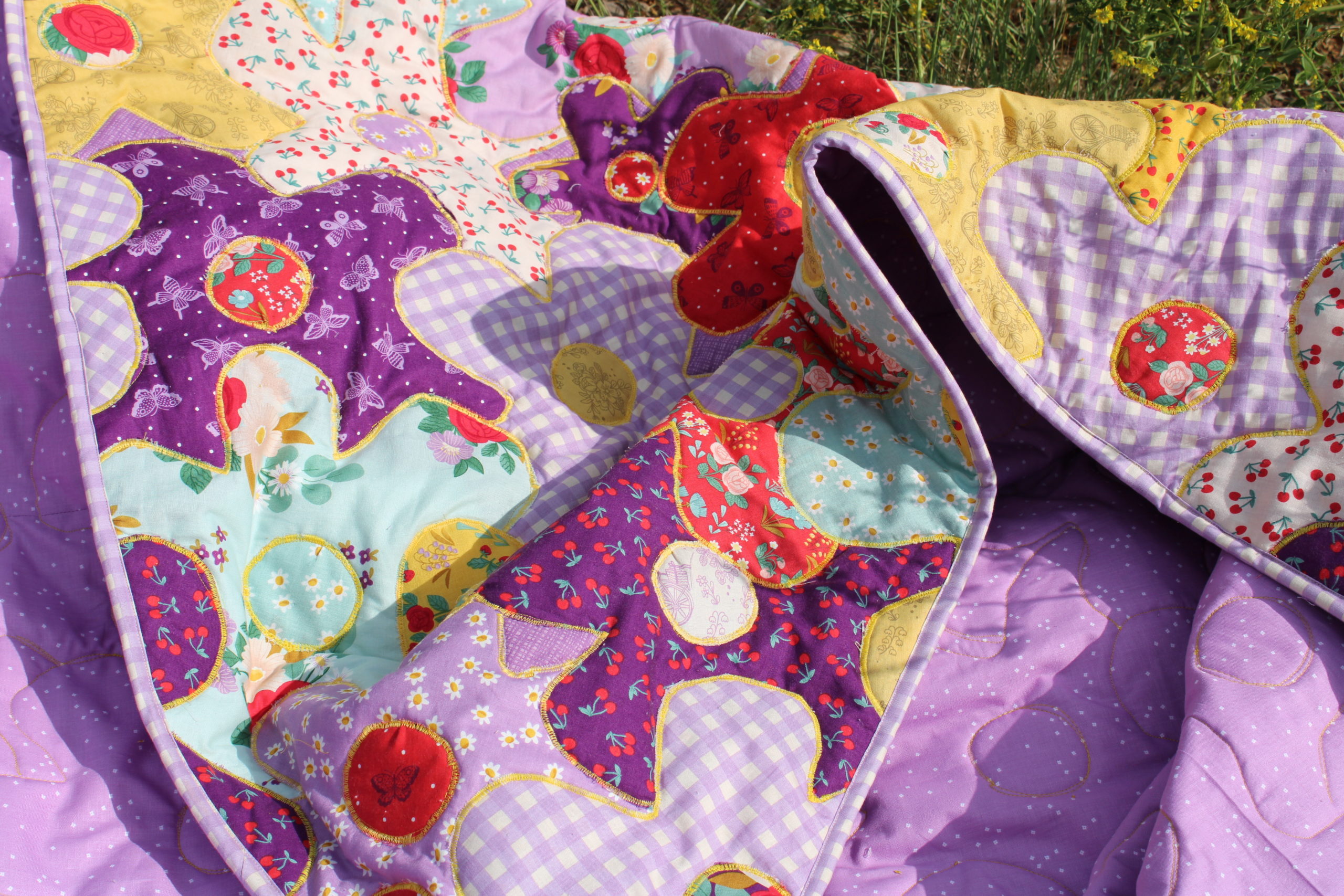 How cute are these fabrics? I love the combination of bright, bold colors with the softer pastels. Pure eye candy! For the quilt back, I used the lovely Wisteria print from the Blossom Basics collection by Christopher Thompson. You might also notice I used the Violet print from Sandy Gervais' Texture Basics for the background. The background fabric is made up of little pieces of fabric (Texture in this case) cut just wide enough to cover any gaps in the flower petals. If you are using solid fabrics for the flowers, it could be fun to use scrappy busy prints as background fillers. So many options!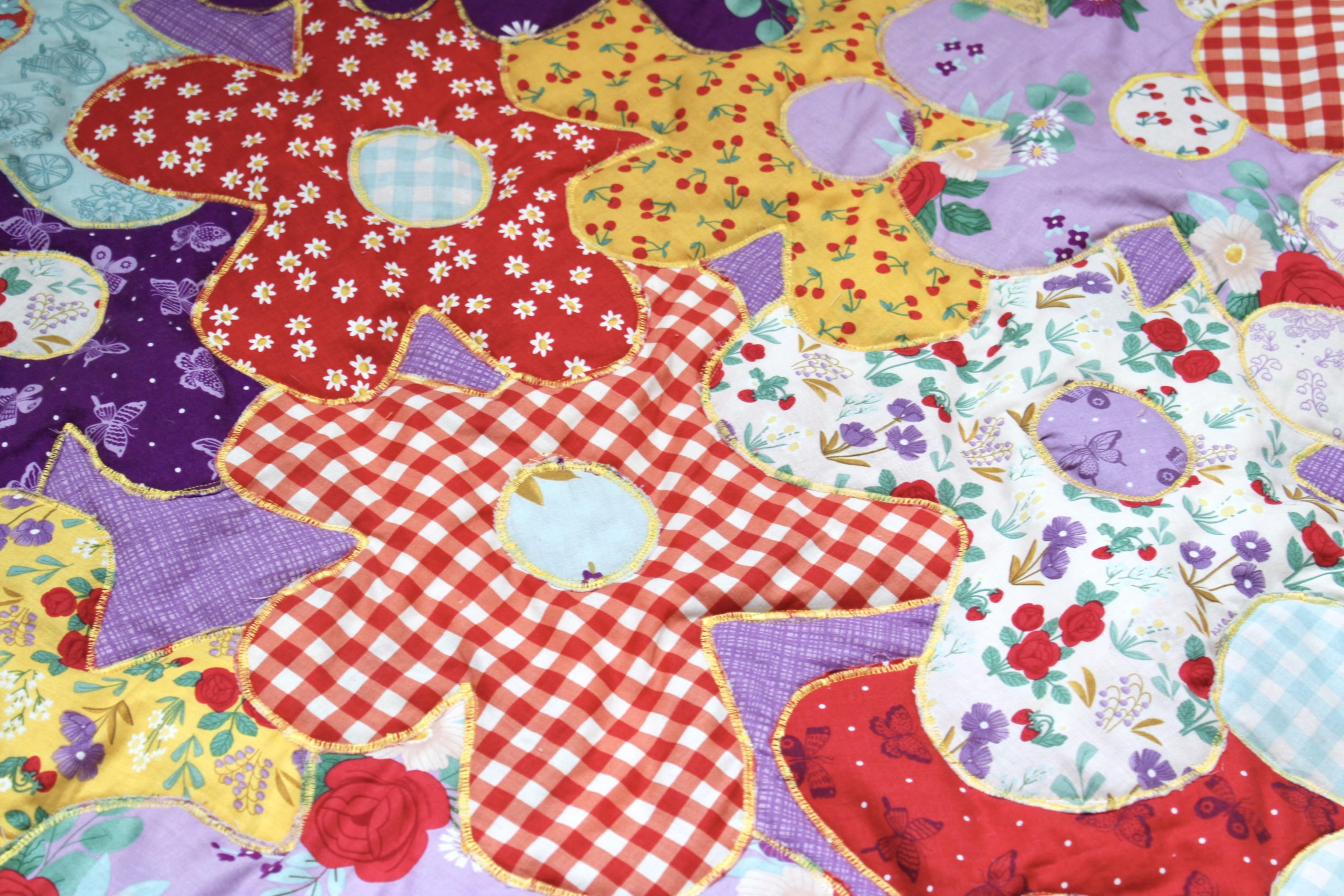 Grandmother's Groovy Garden quilt is a quilt-as-you-go flower appliqué that will have you smiling from ear to ear. To make this quilt, you'll need the Groovy Flower Template which is available in my shop (click on button below).
You can sew along with me using the video tutorial above, or you can visit my BLOG for simplified step-by-step instructions.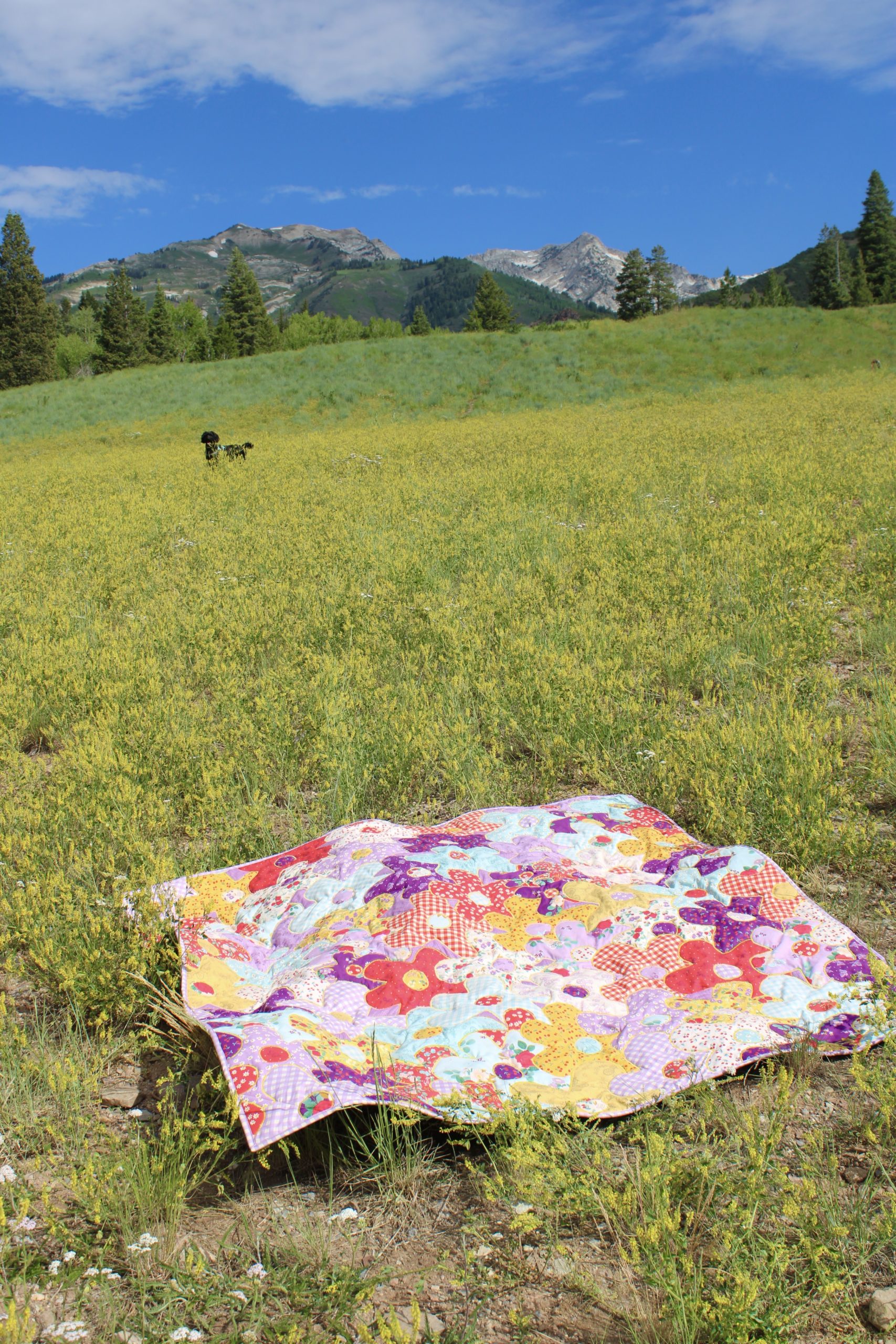 Sweet Picnic, by Natàlia Juan Abelló, is available now, so pick up yours and quilt along with me today! Be sure to follow me on Instagram and on YouTube for more creative content and project inspiration. Have a blessed day!