Hello Quilting Friends! It's Melissa Corry from Happy Quilting here, with you today. I am thrilled to be sharing one of my newest quilt finishes with you today that features the beautiful Porch Swing fabrics by Ashley Collett . I have been wanting to make my Treasured quilt, from my Fast & Fun Lap Quilts book, in a dark background for some time, and I knew right away that the rich colors of these fabrics would be perfect for just that!
And here it is, Treasured in Porch Swing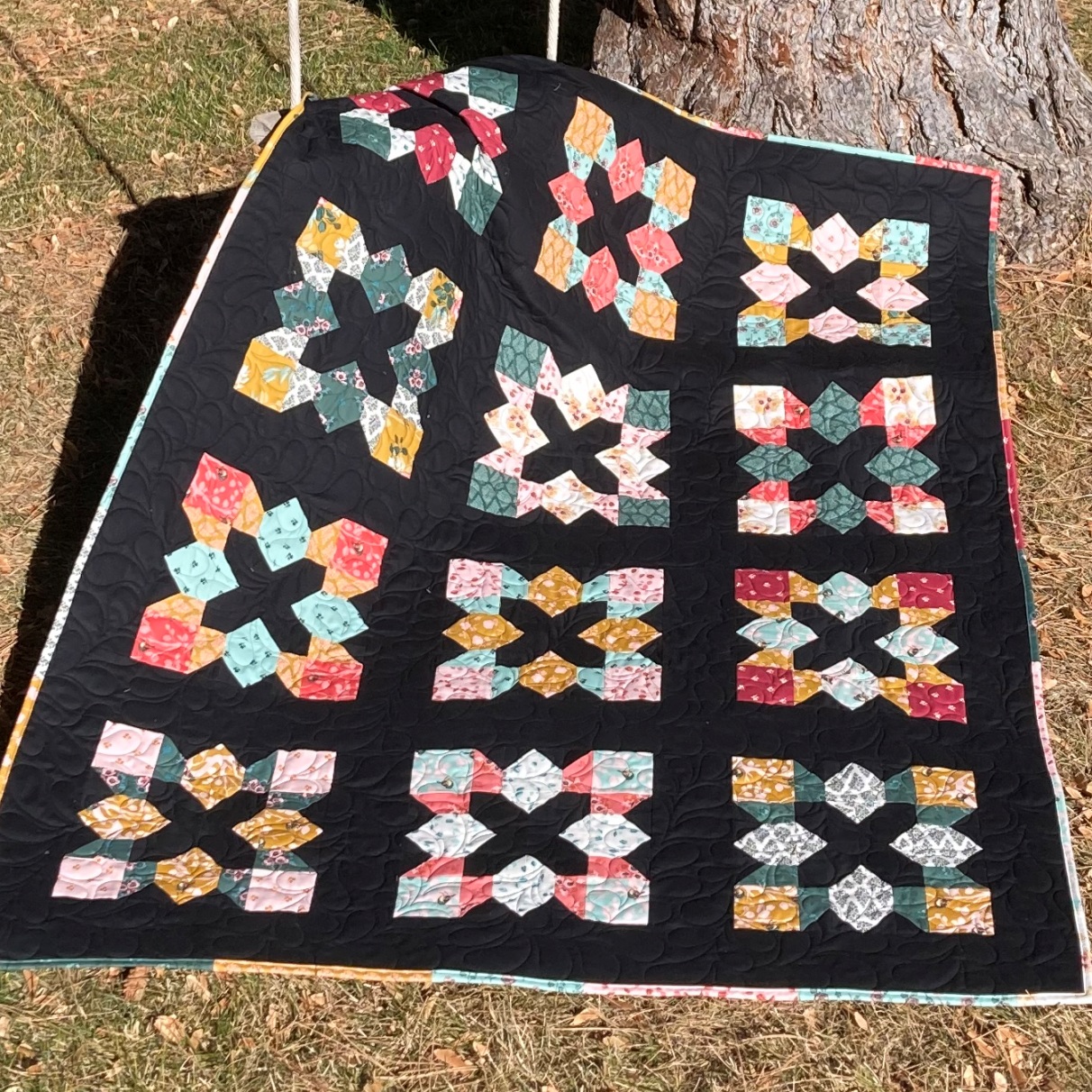 What I really love about the quilts in my Fast & Fun Lap Quilts book is that they are all made from one 10″ Stacker and a background fabric. So all I needed to get started was a Porch Swing 10″ Stacker. I pulled out the "dark green" prints as I wanted to make sure all the prints would just pop on that Confetti Cotton Riley Black  background.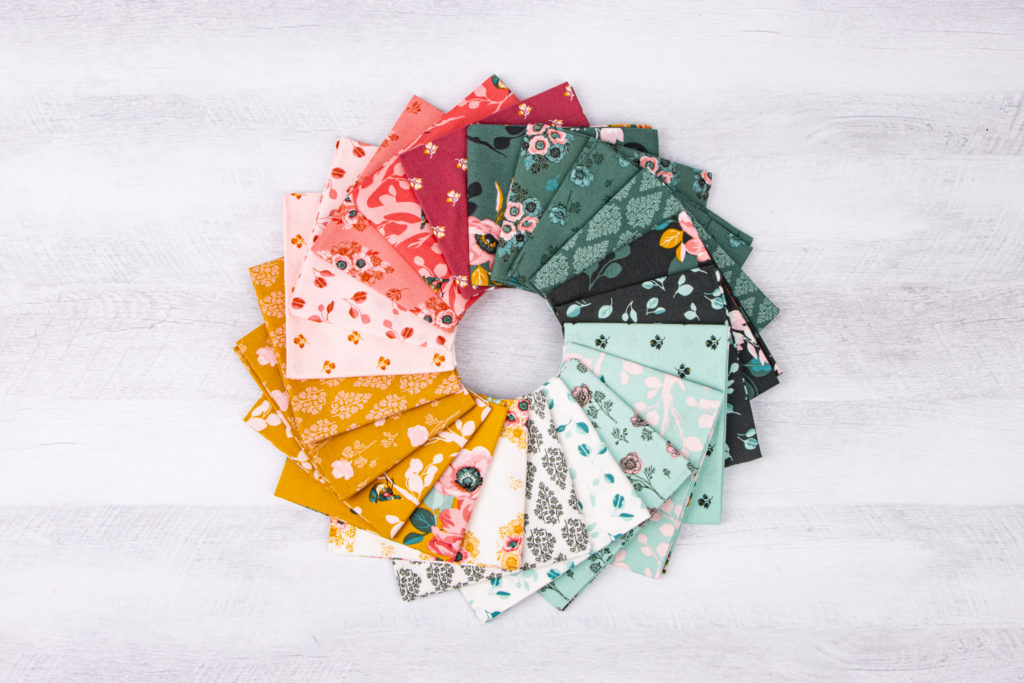 And can I just say, the colors pop even more that I thought they would, just so pretty!!!  This truly gives this quilt a whole new look from the original.   Have you made a quilt with a black background yet??  They are just so much fun!!! And Treasured really lets you play with where you want the prints in each component of the design, and I had such a great time mixing and matching these prints to make each block shine!!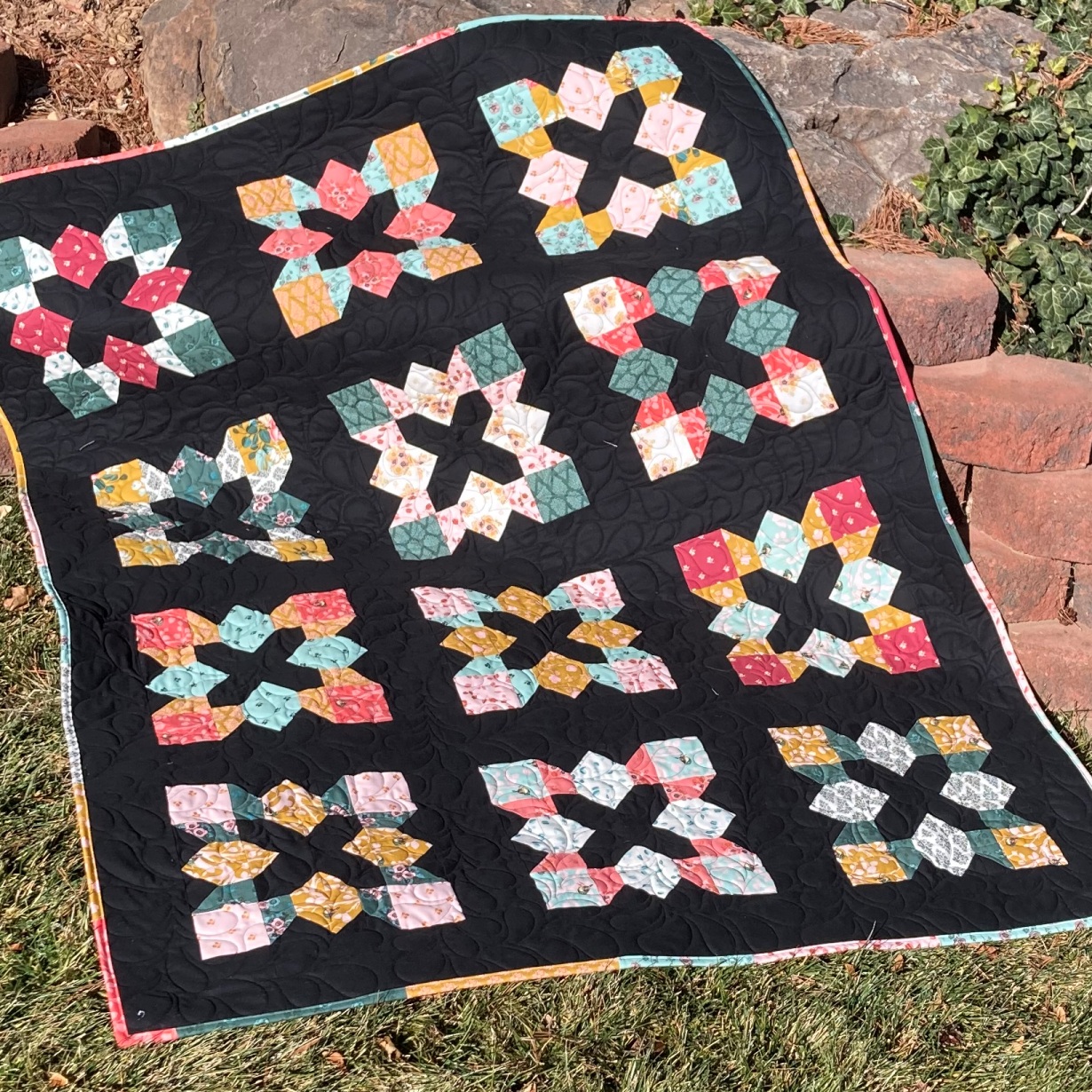 And Treasured might look like a little complex, but it truly is a super fast quilt to whip up and oh so much fun to make. Just some basic stitch and flip, and some precise pressing so that all of your angled seams are nested.  So great!!!  Treasured  finishes at 52 1/2″ x 68 1/2″, so it is a great lap size to snuggle up in.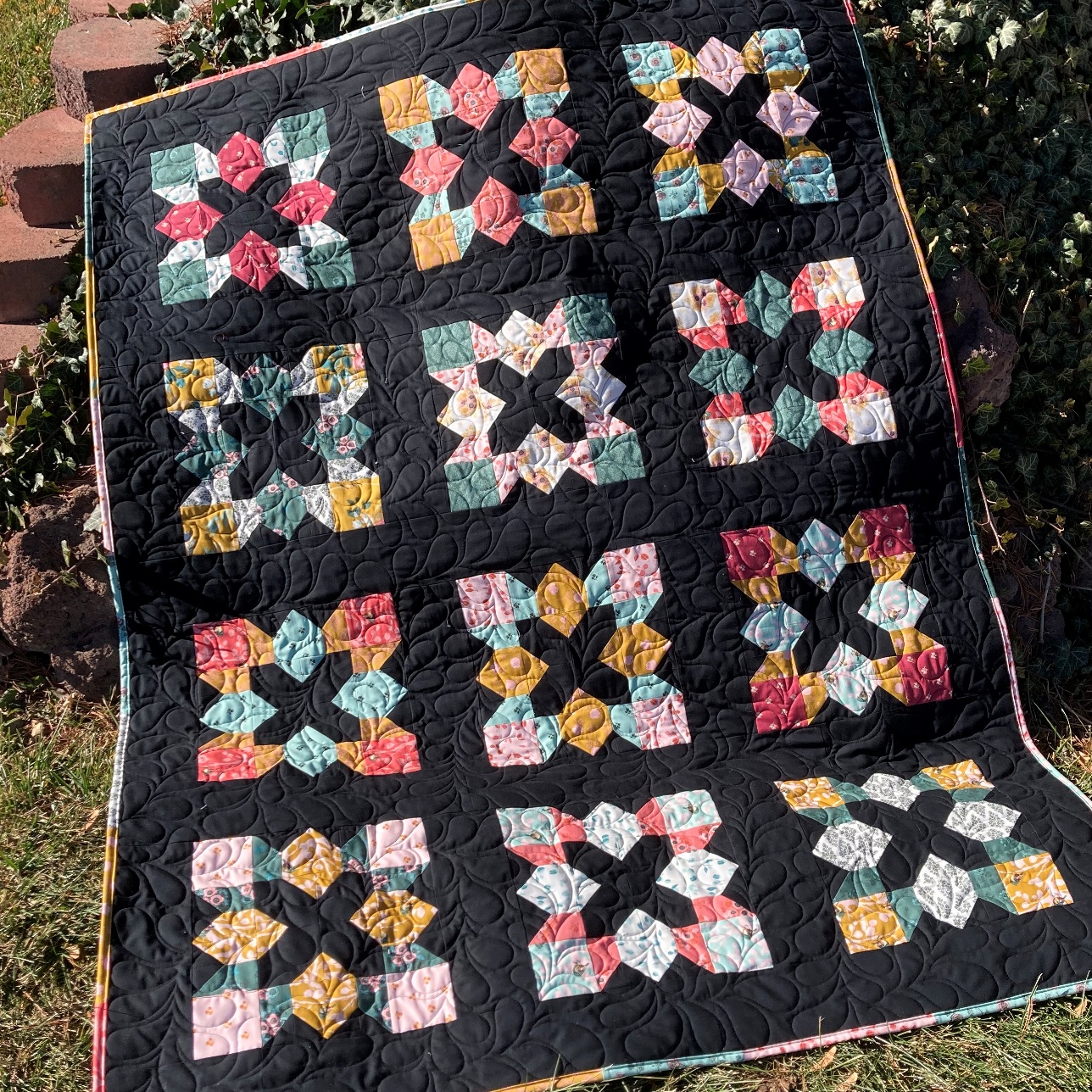 And when it came time to quilt mine, I decided to to an all over Loose Feather design. I love how it complements the prints in the line with all the swooping leaves and flowers. It really just adds a happy image of vines growing across the quilt. And of course, it is a super relaxing design to quilt and is super fast as well, double bonus!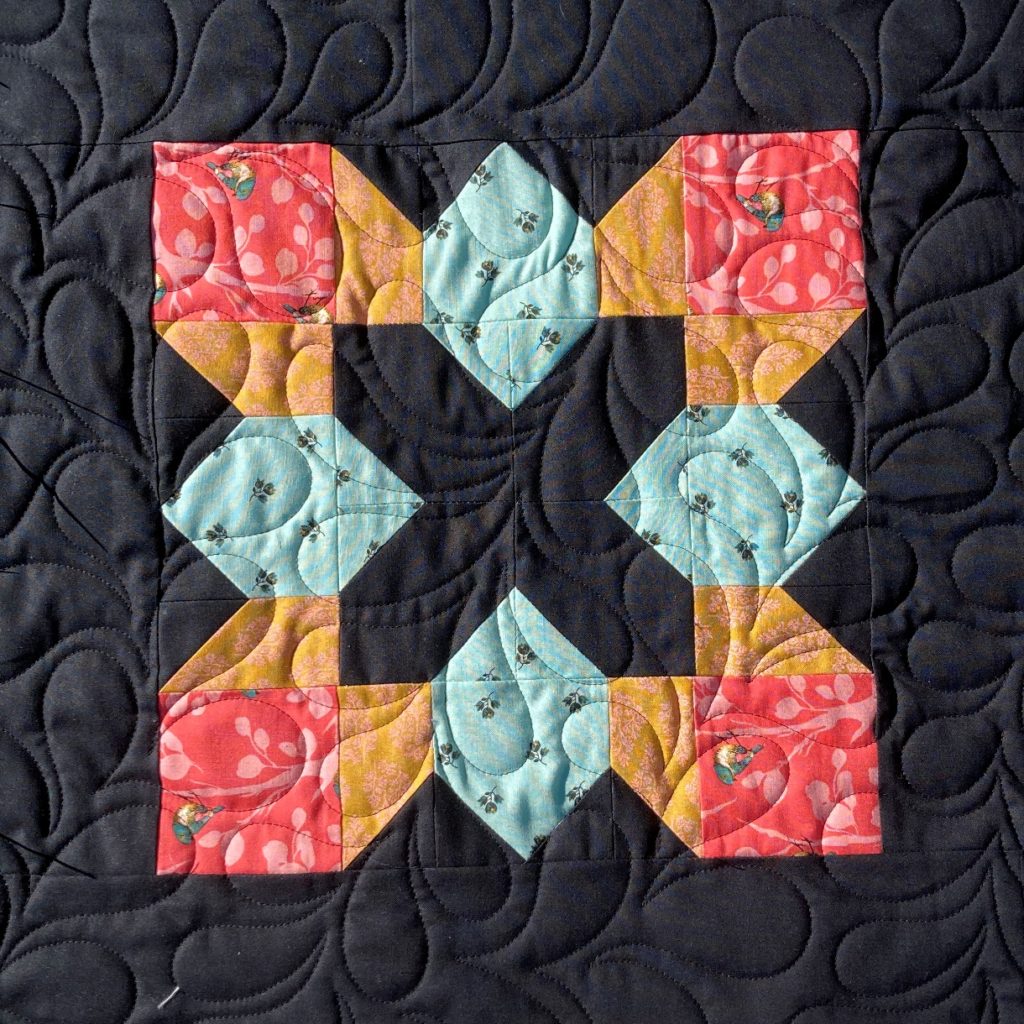 And that is my new Treasured quilt! I hope you have enjoyed this post. To see more of my Fast & Fun Lap Quilts book, you can visit my blog and see all the quilts. And if you make your own Treasured Quilt, (or any of the quilts from Fast & Fun Lap Quilts) I would love to see them! You can share your projects with me on social media with the hashtags  #happyquiltingwithmc and #rileyblakedesigns and tagging @happyquiltingmc or email me a picture at happyquiltingmelissa@gmail.com. I can't wait to see your Quilts!!
Thank you so much to Riley Blake Designs for having me here on their blog. And to see more of my Happy Quilting adventures, you can stop by my Happy Quilting Blog for a visit, follow me on Instagram @happyquiltingmc or visit my Happy Quilting Facebook Page. I just love being able to share lots of quilting goodness on a daily basis and would love to share it with you.
I hope you have a very Happy Quilting Day!!!