It's Day 2 at Quilt Market and today we are showing off our lovely designers and their booths. First up, Citrus & Mint Designs!
Under the Canopy: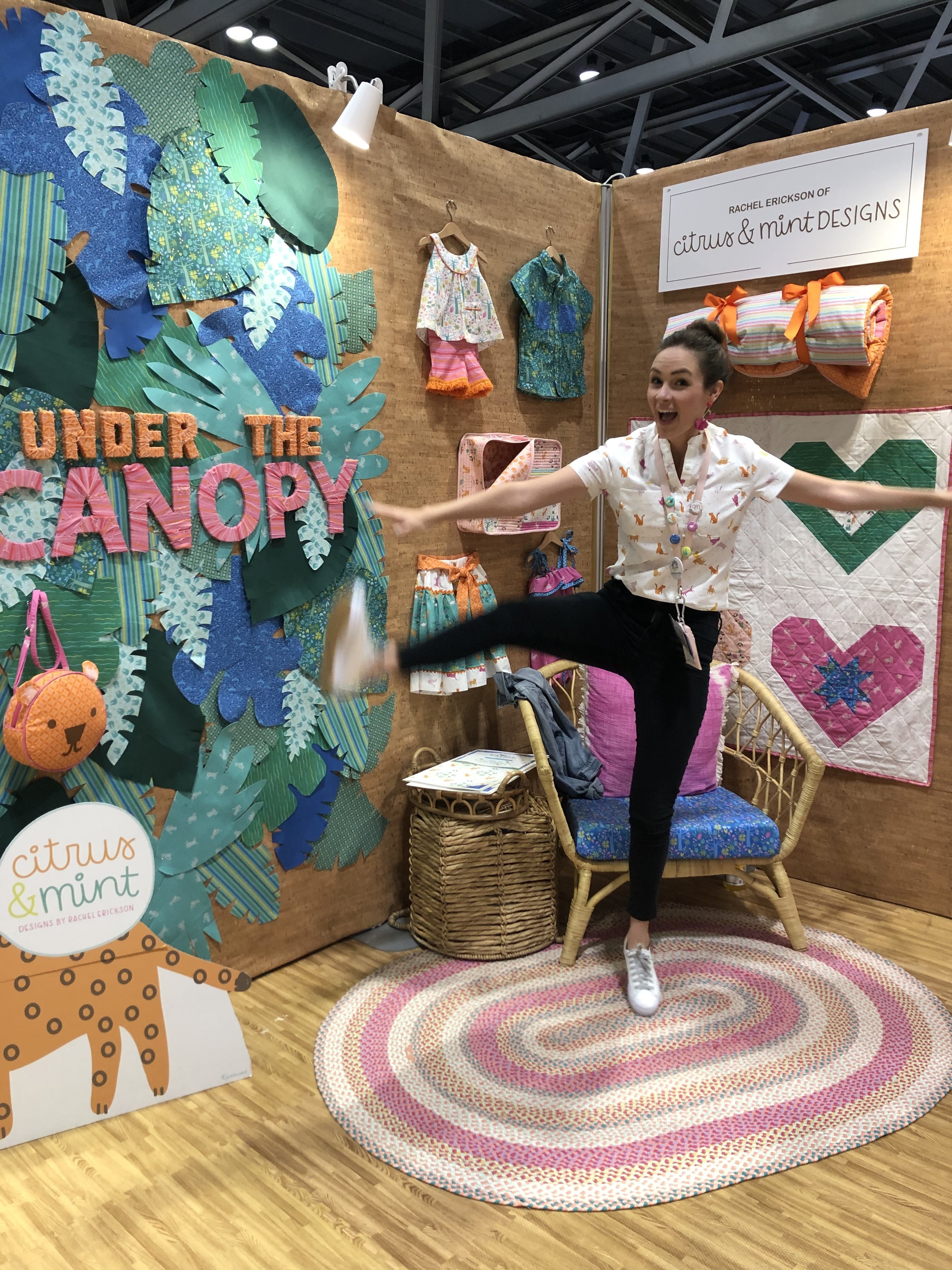 Rachel's new collection is a darling jungle theme with beautiful teals and blues.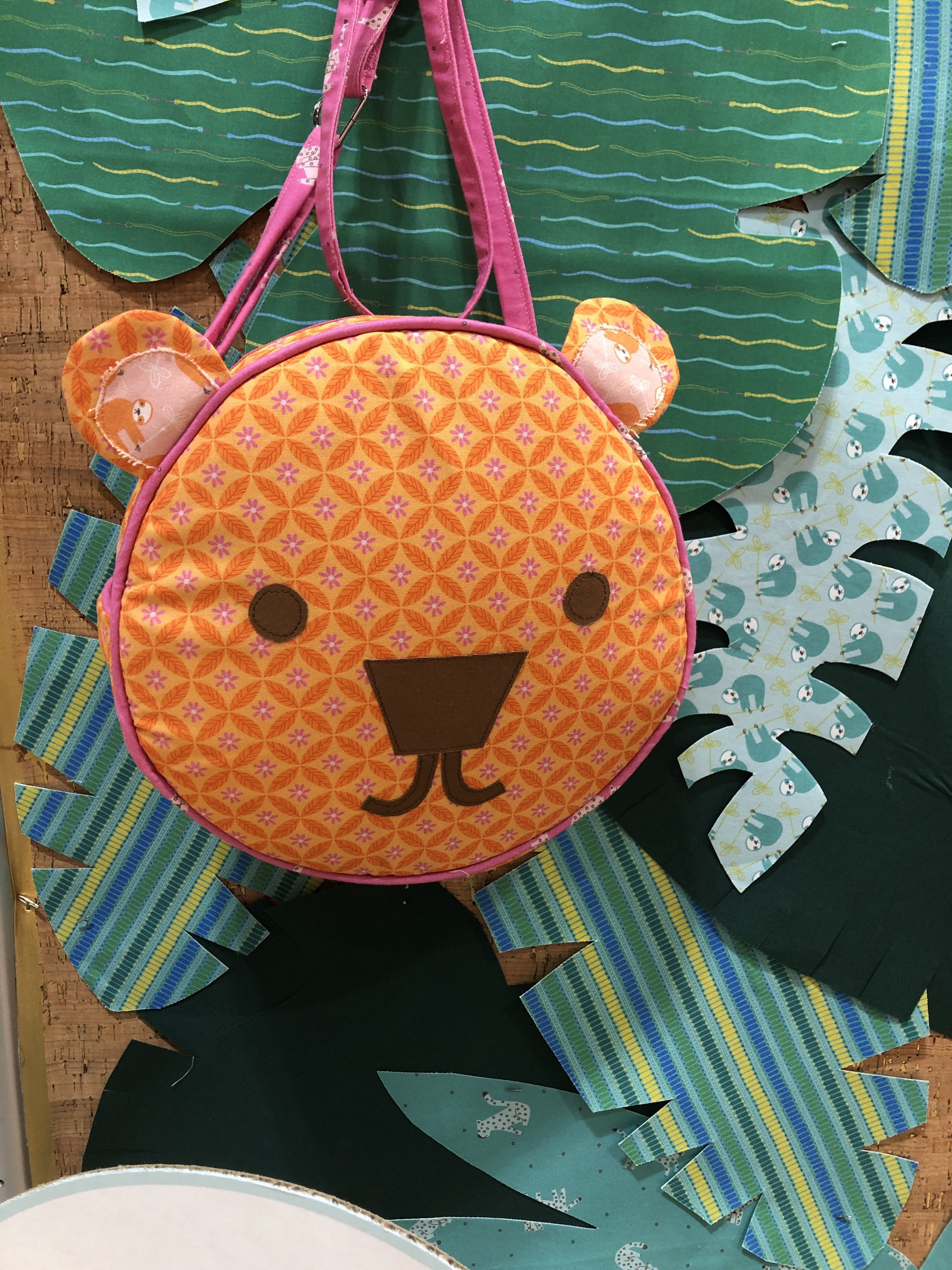 Bag Pattern: Alice Bag by The Polkadot Chair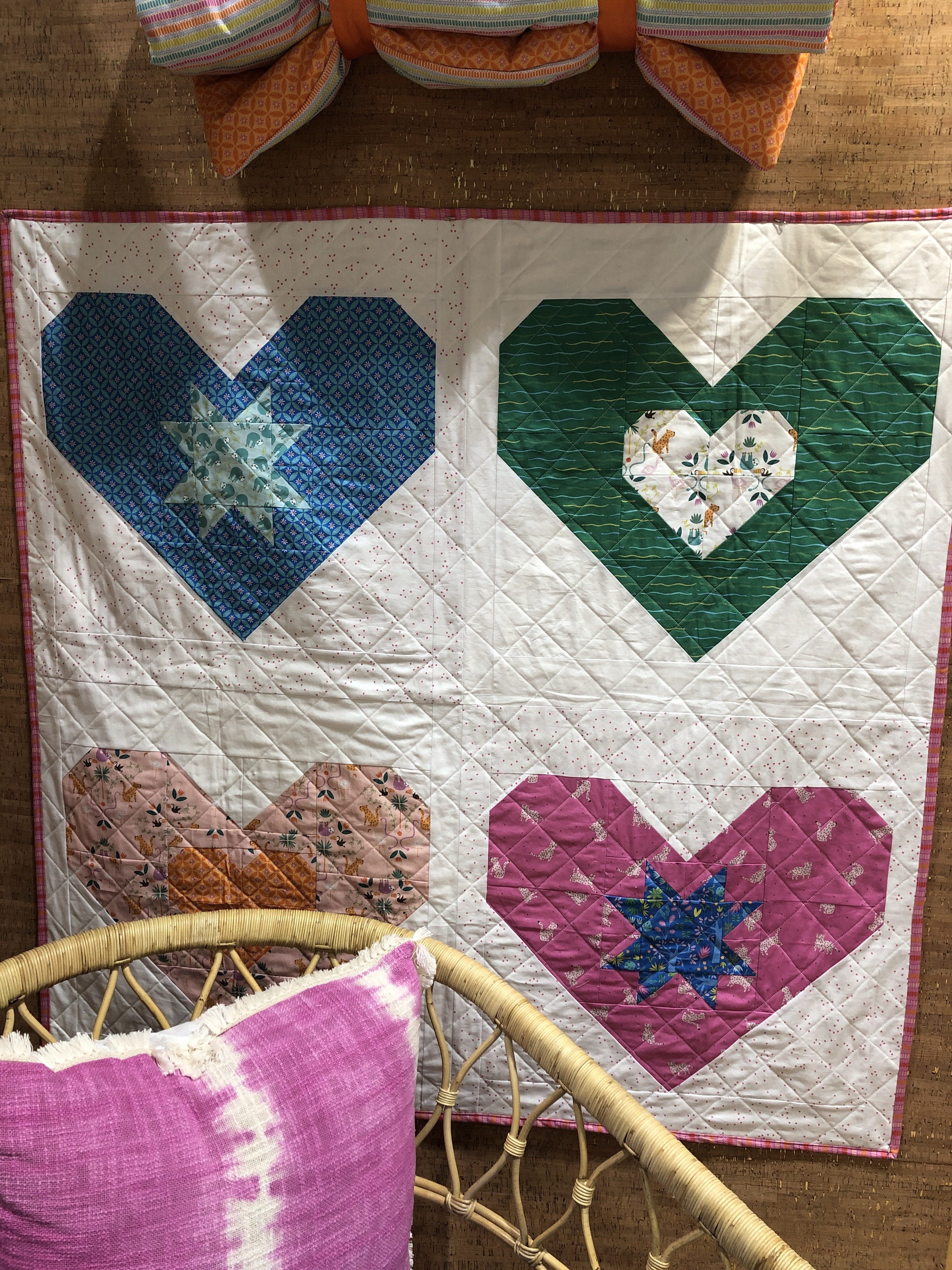 Quilt Pattern by Kati Cupcake
Flutter & Shine: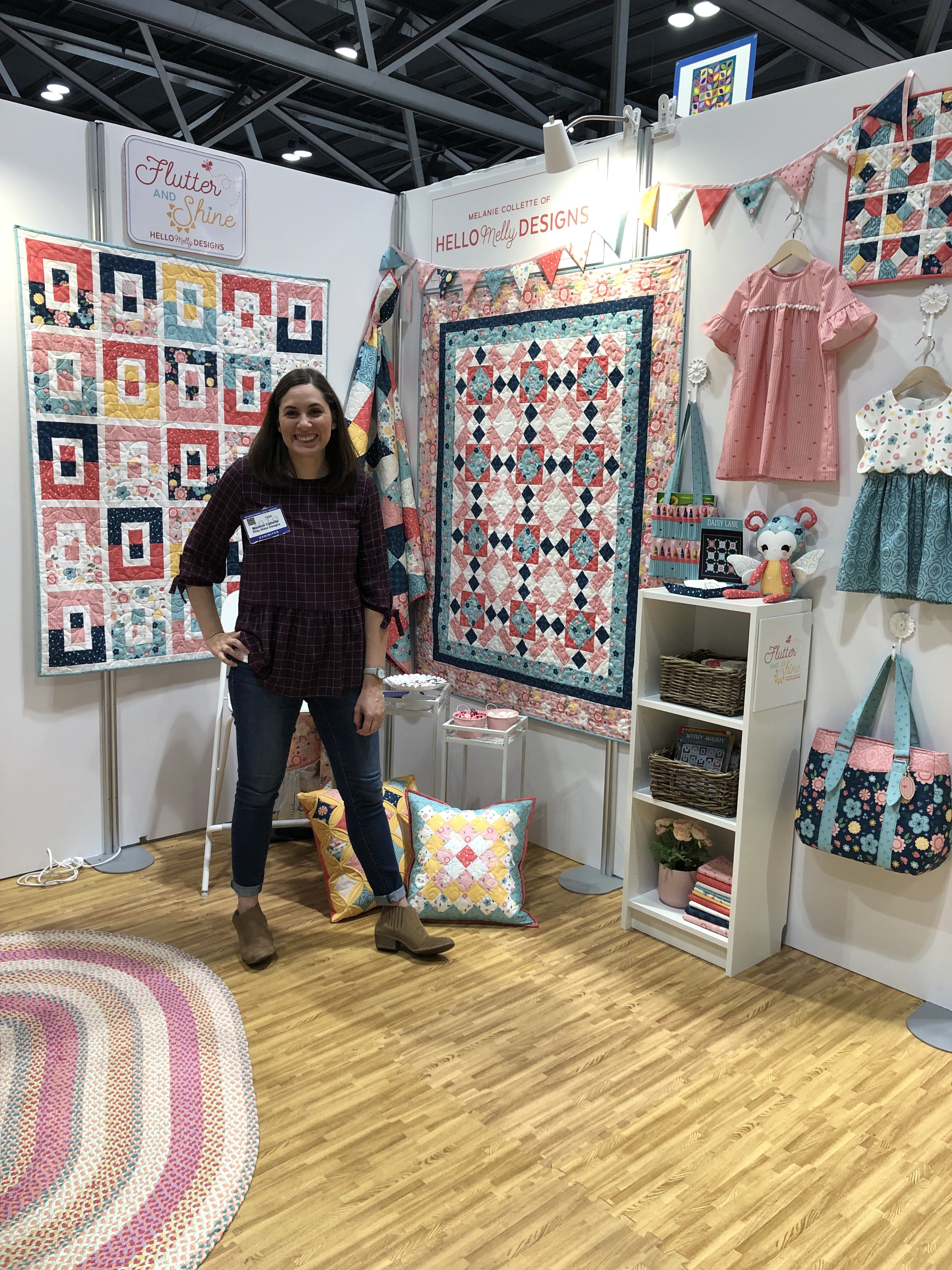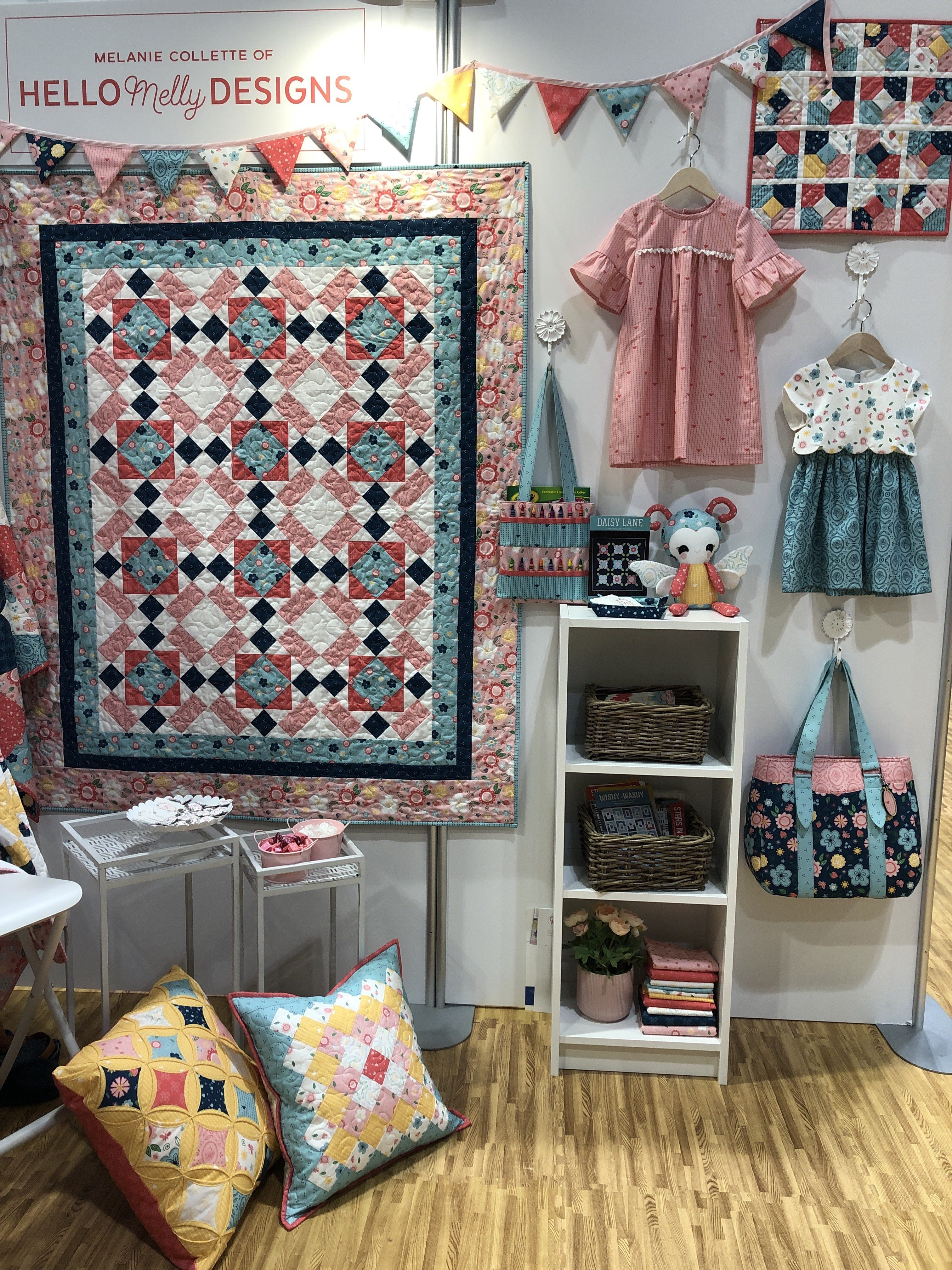 Flutter and Shine is Hello Melly Designs' first collection with us! We are so excited for this fun line.
Bag: Swoon Sewing Evelyn tutorial
White Dress: Sullivan Dress Sew Much Ado
Pink Dress: Simplicity Pattern
Crayon Bag: Tutorial coming soon
Quilt: Bug House coming soon
Pillow 1: Cathedral Windows pattern
Pillow 2: WoodBerry Way Tutorial
Softie: Bella and Bliss by Melly and Me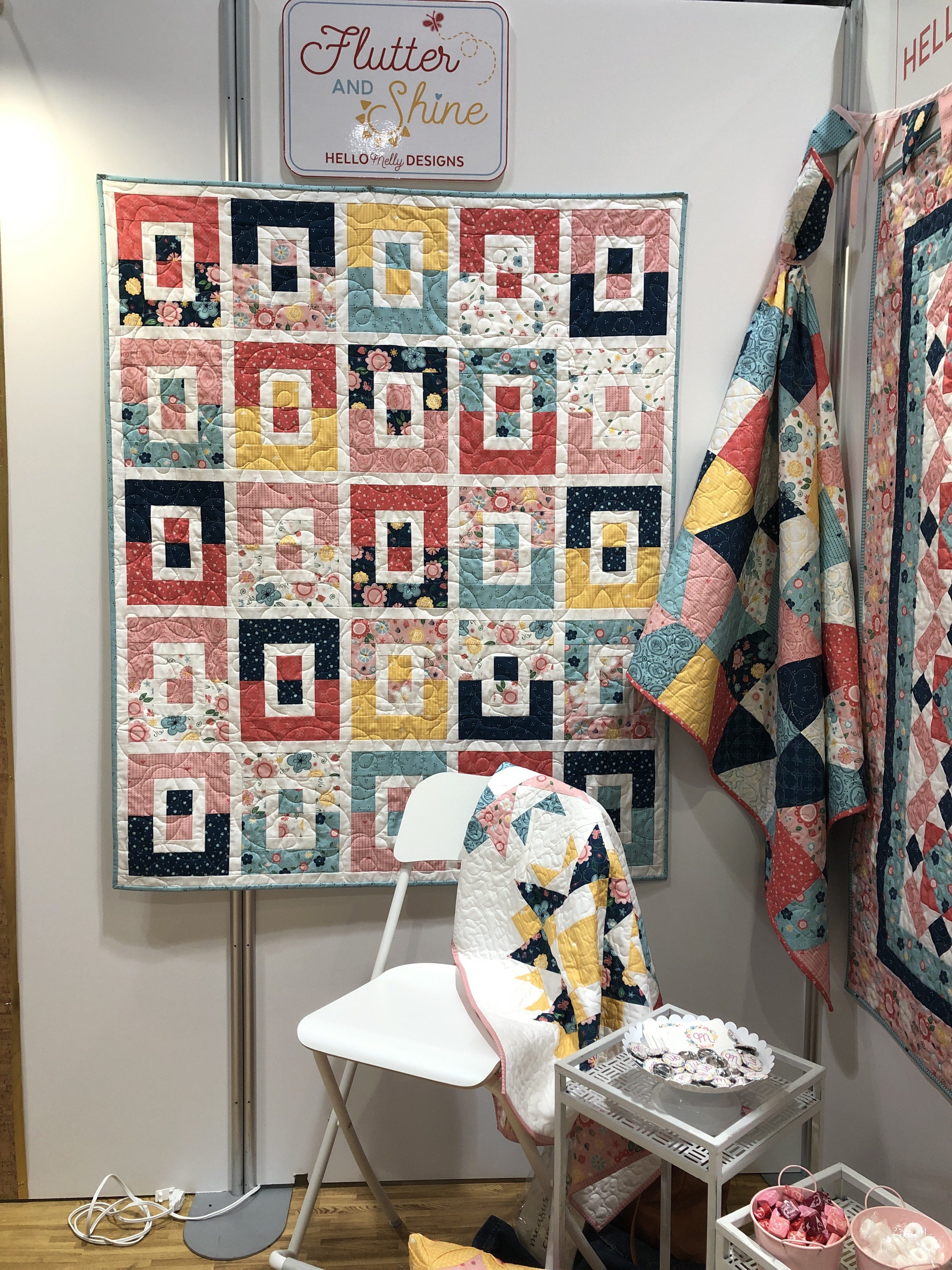 Wall quilt: Wishy Washy
Corner Quilt: Lofty by A Bright Corner
Chair Quilt: Prairie Waltz
Liberty: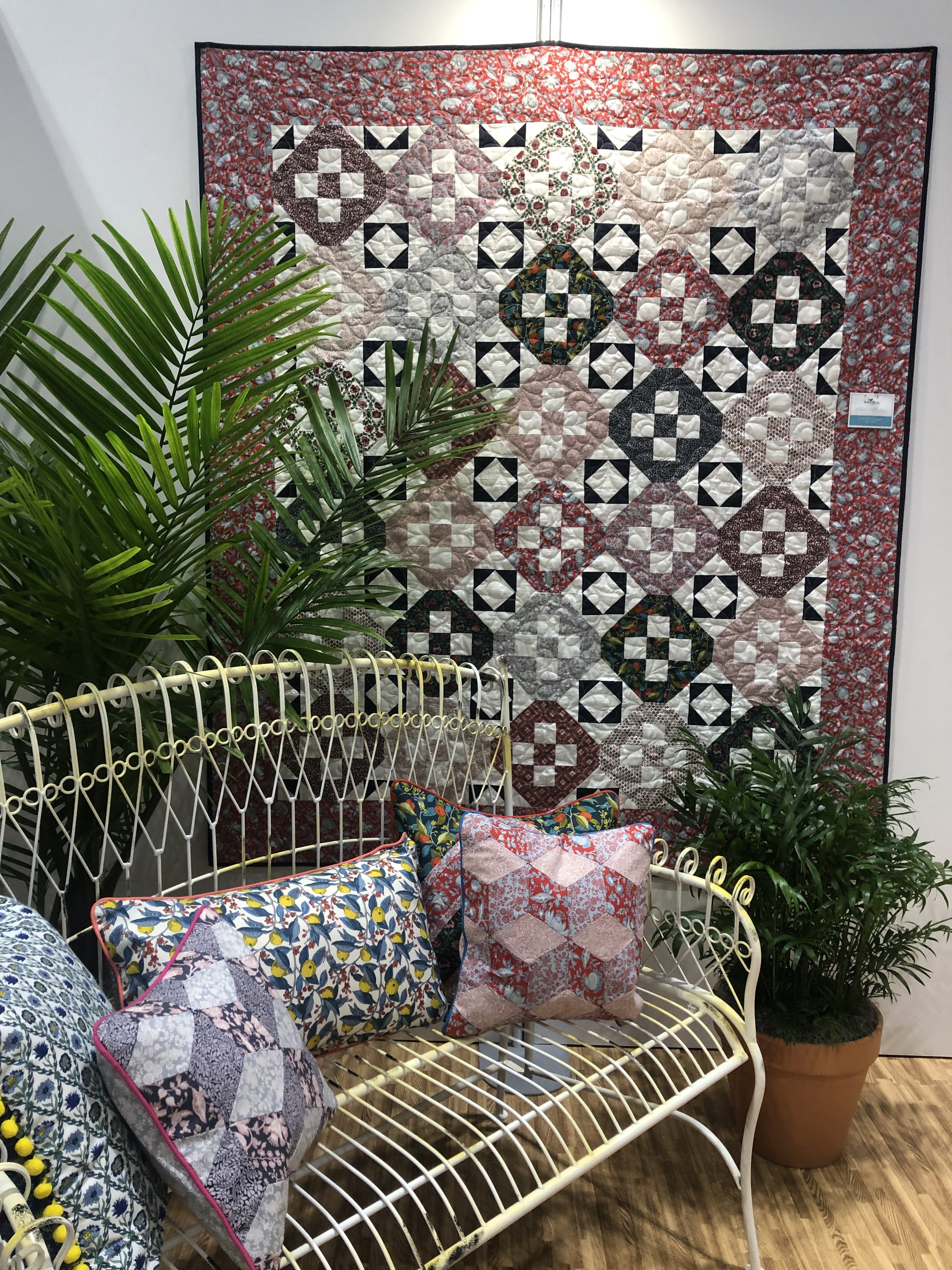 Everybody loves the Liberty of London prints and we don't blame you- they are gorgeous! 
Quilt Pattern: Chitter Chatter by RBD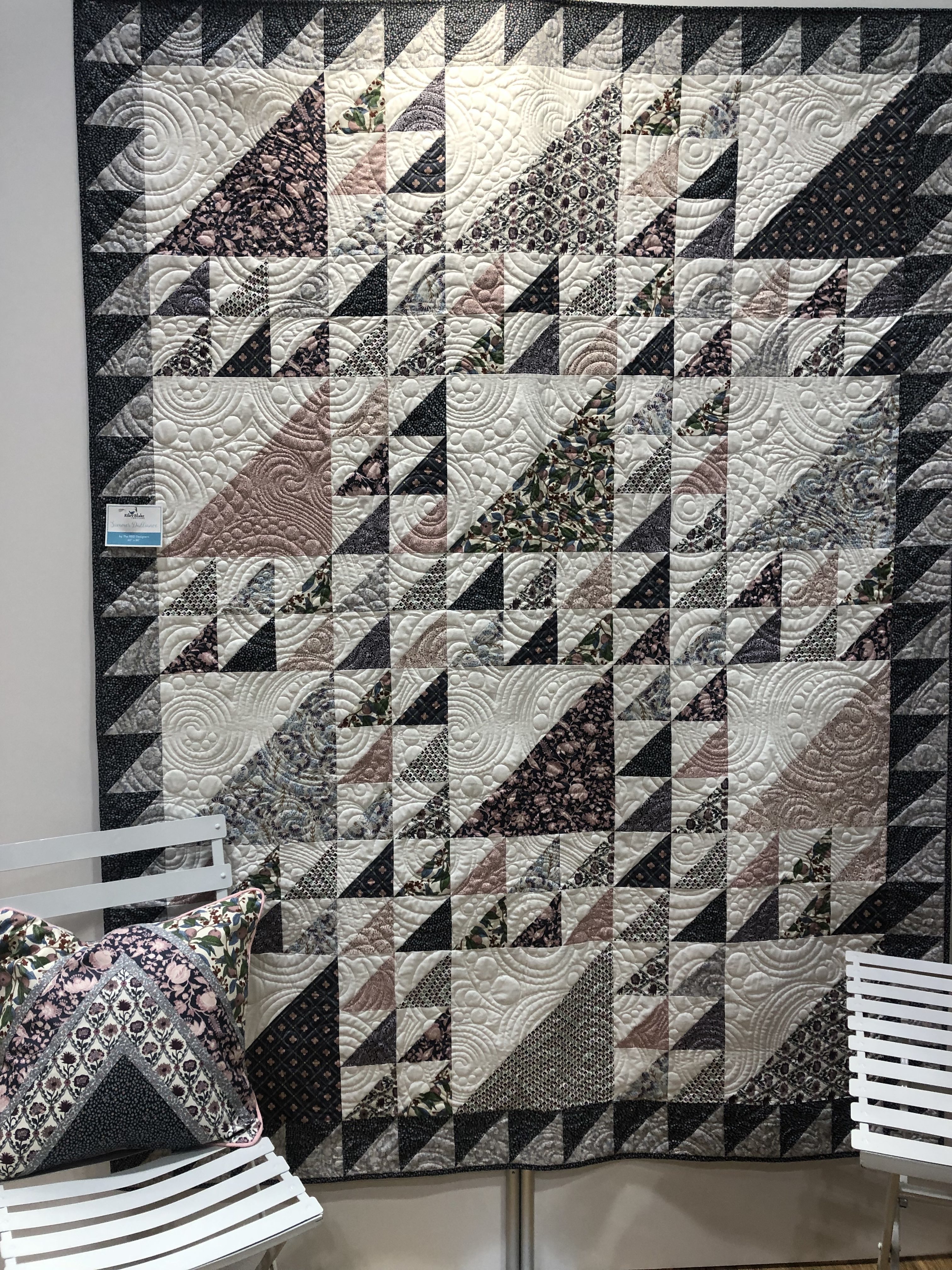 Quilt Pattern: Summers Dalliance by RBD
Love Letters: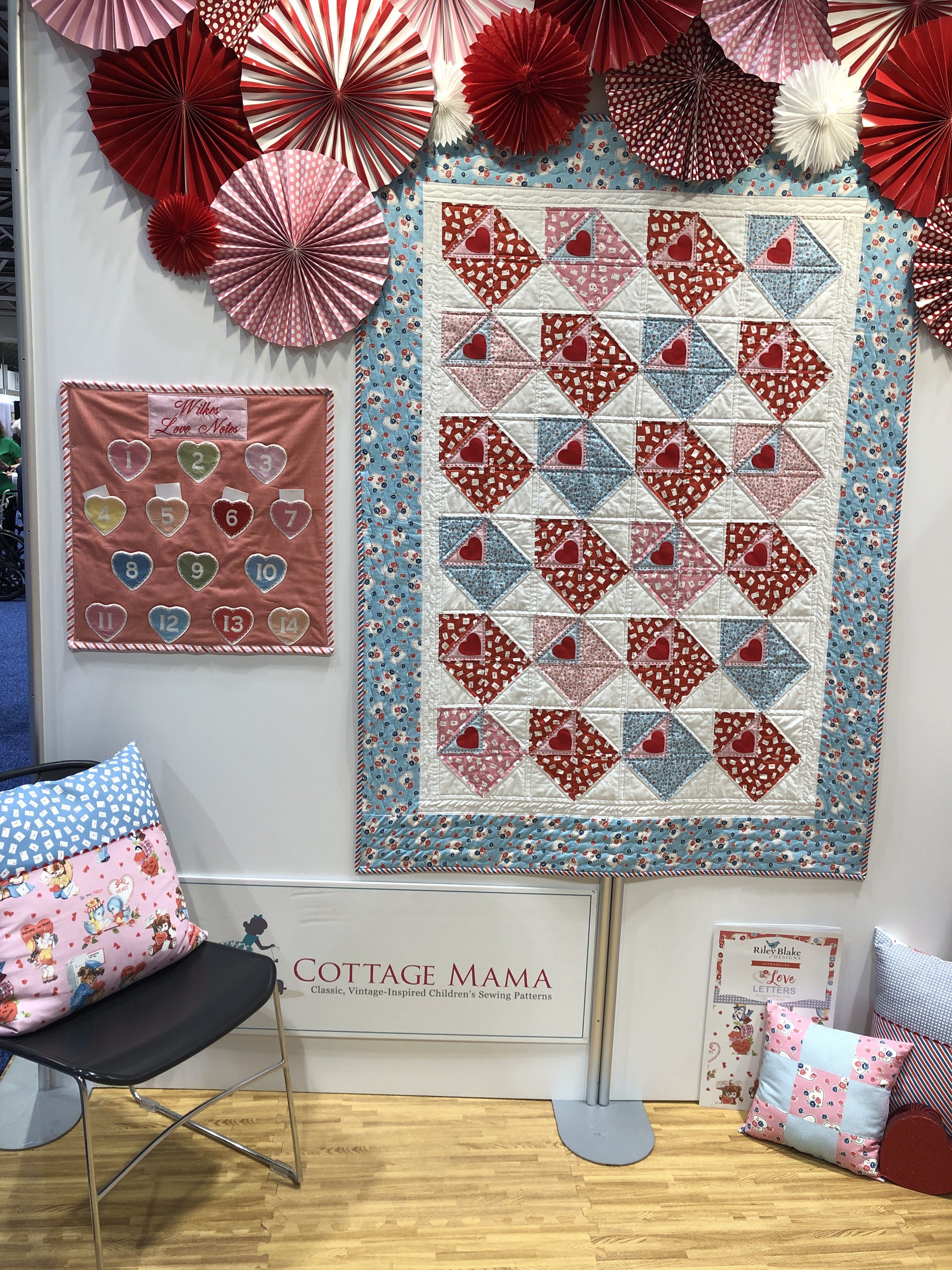 Love Letters is the latest from Lindsay Wilkes of The Cottage Mama and it is absolutely darling!
Left pillow: Original- no pattern
Countdown Mini: panel project from collection
Wall quilt: Sending my Love coming soon
Floor pillows: From the panel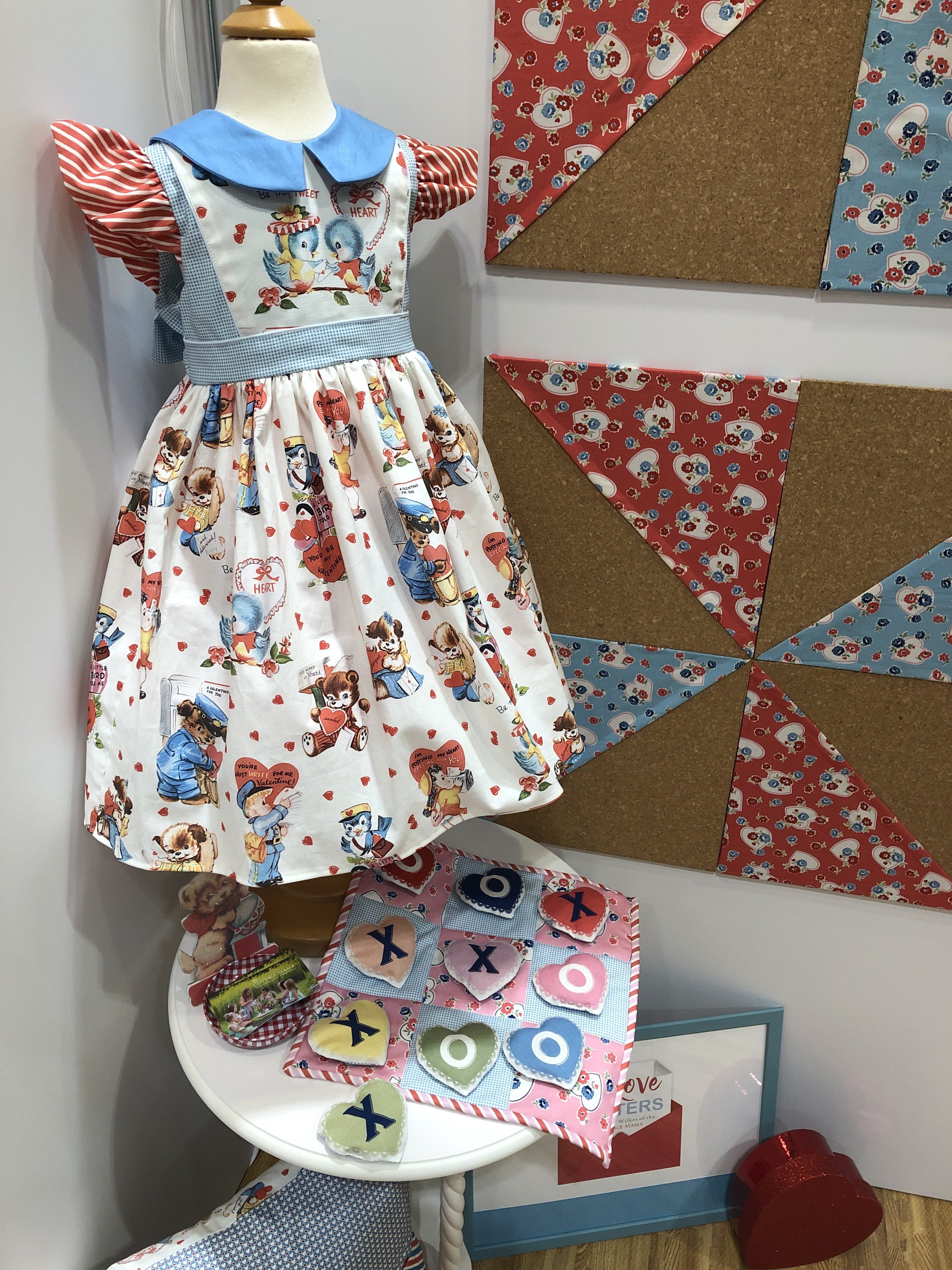 Dress: Georgia Vintage Dress by The Cottage Mama
Tic Tac Toe: Panel Project
Gem Stones & Serendipity: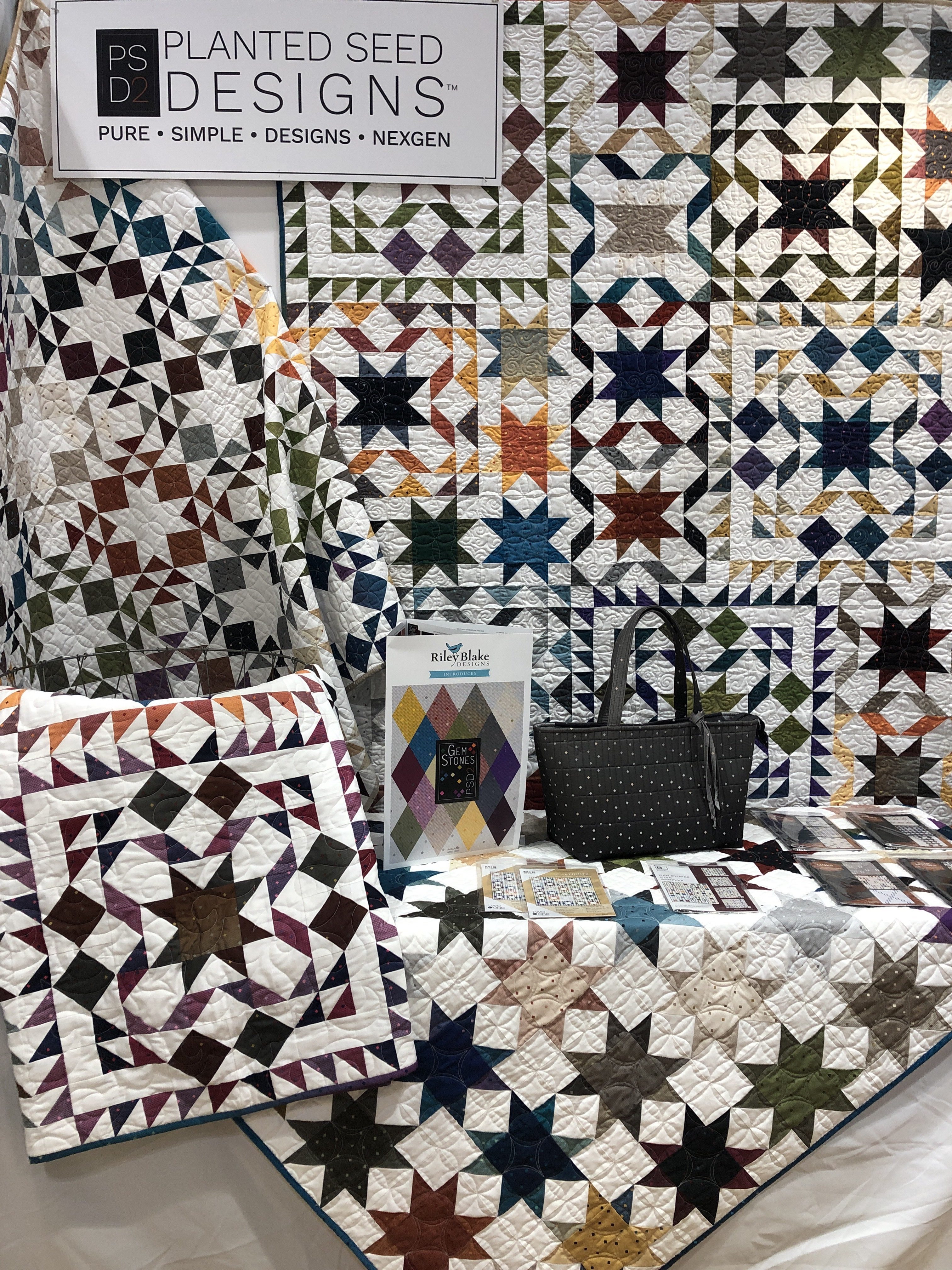 Gerri Robinson of Planted Seed Designs and PSD2 is showcasing two lines this year! The first is Gem Stones, a new collection under the PSD2 brand that is available now!
Click HERE for Gem Stones Patterns.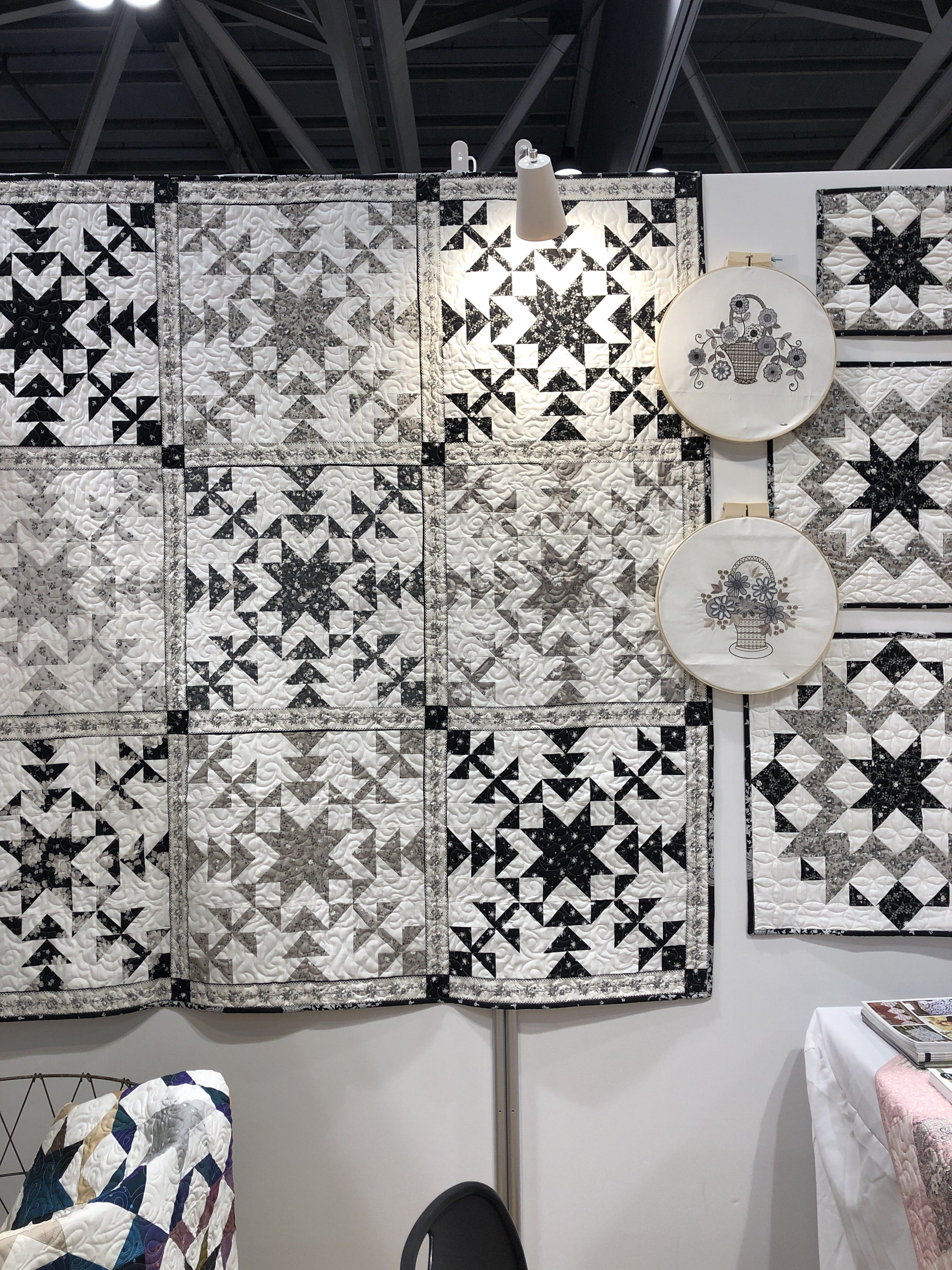 Serendipity is her new line coming later this year and it is beautiful in neutral tones.
Wall quilt: Starflakes coming soon
Small blocks: Star Bursts Build a Block Build a Quilt coming soon
Baskets- OESD Blooming Baskets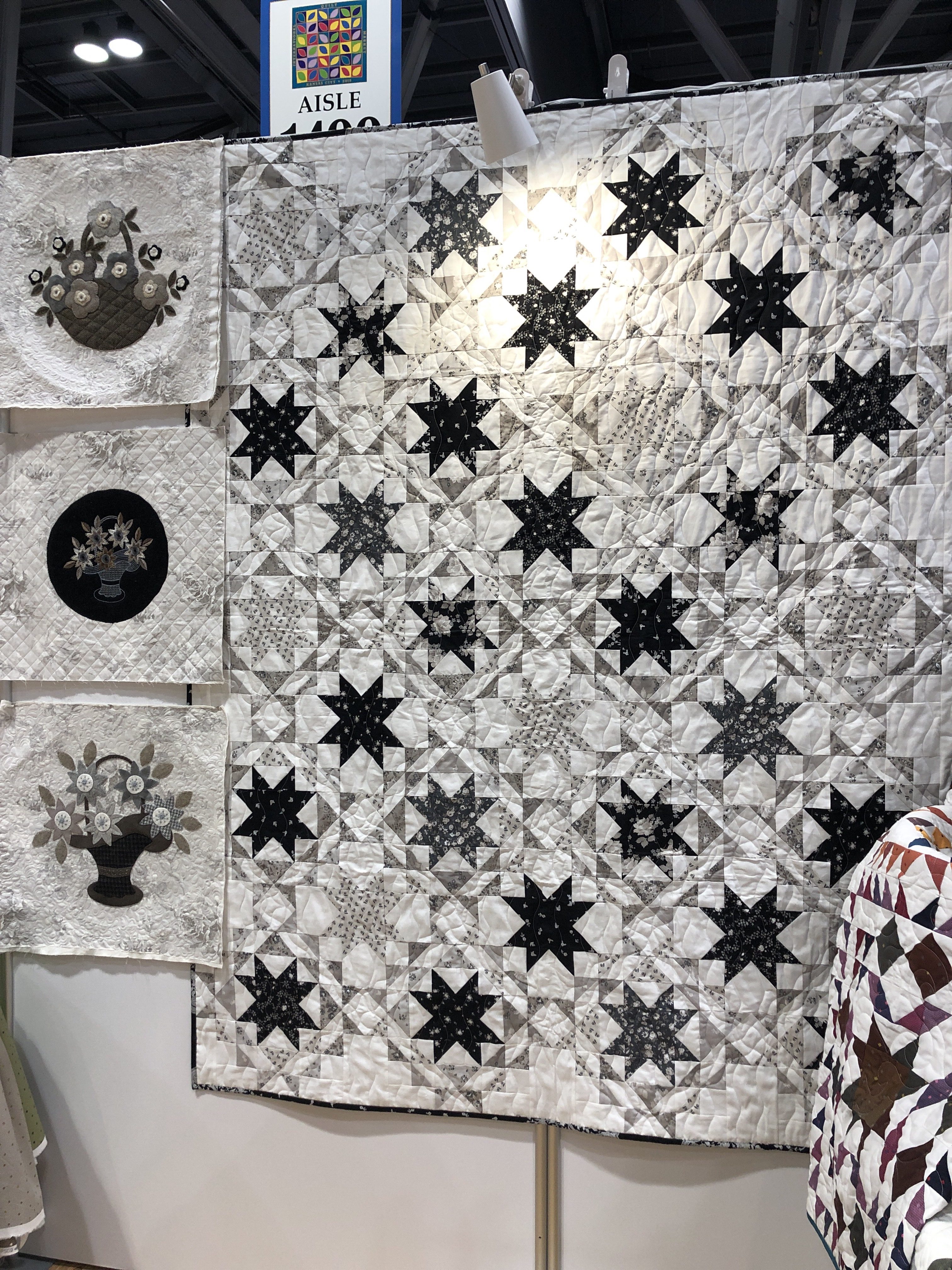 Wall quilt: Crown of Thorns coming soon
Sugarhouse Park: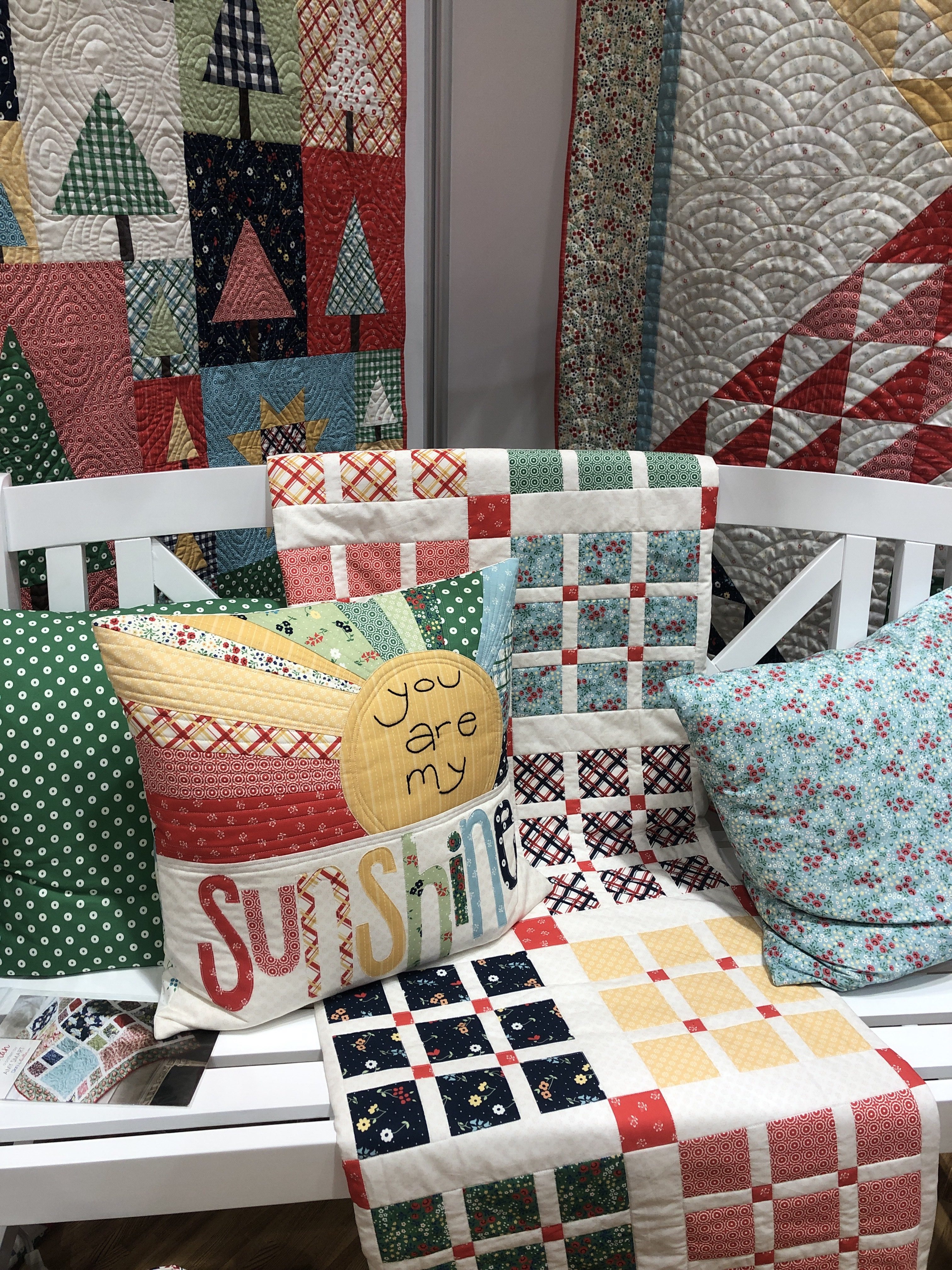 Check out the latest from Amy Smart of Diary of a Quilter! Her new line sticks to her classic color palette and style, meet Sugarhouse Park!
Sunshine Pillow: Ameroonie Designs
Quilt: Prep School Picnic coming soon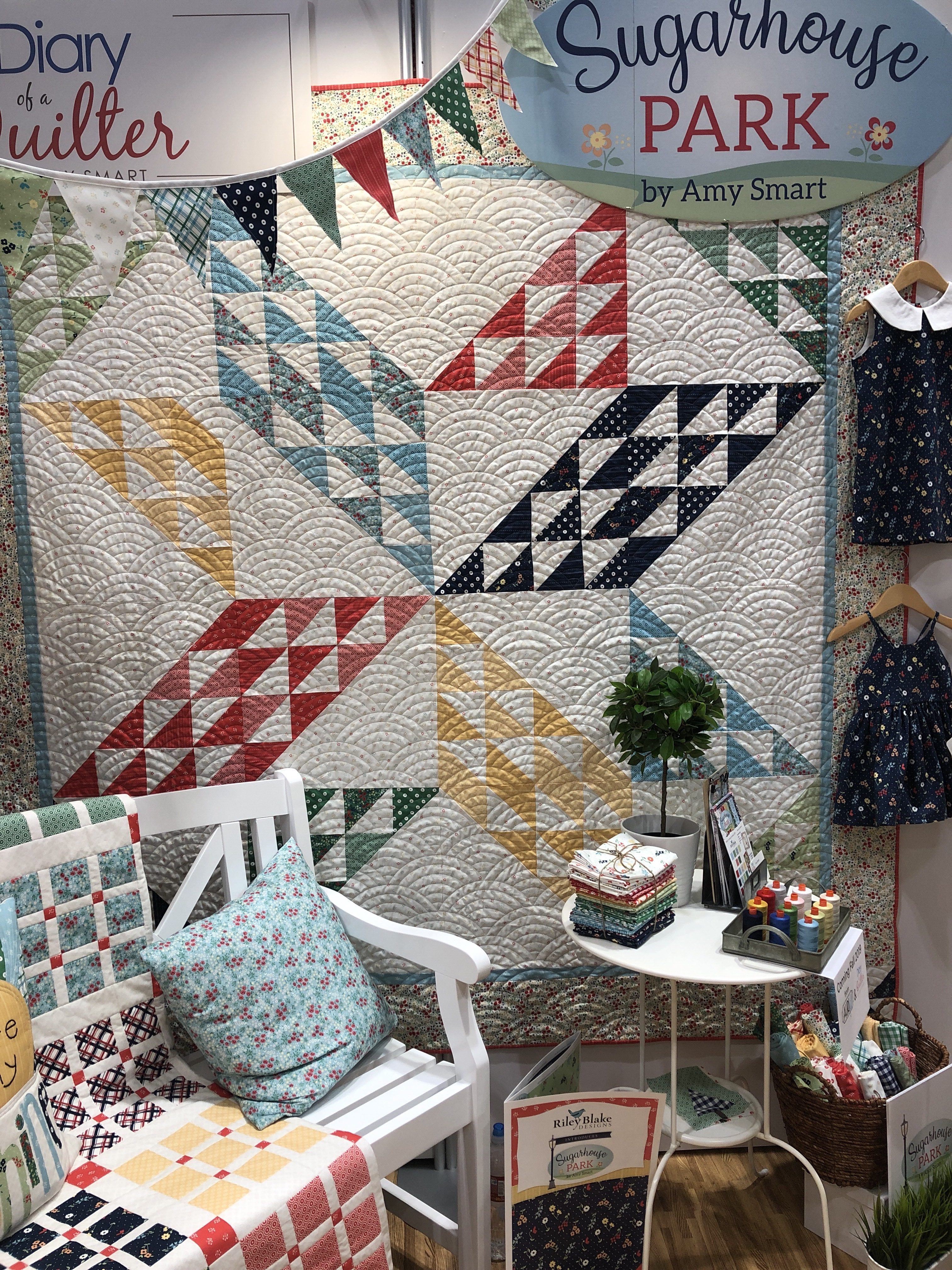 Wall Quilt: Sugarhouse Star coming soon
Top dress: Paisley Roots
Bottom Dress: Little Lizard King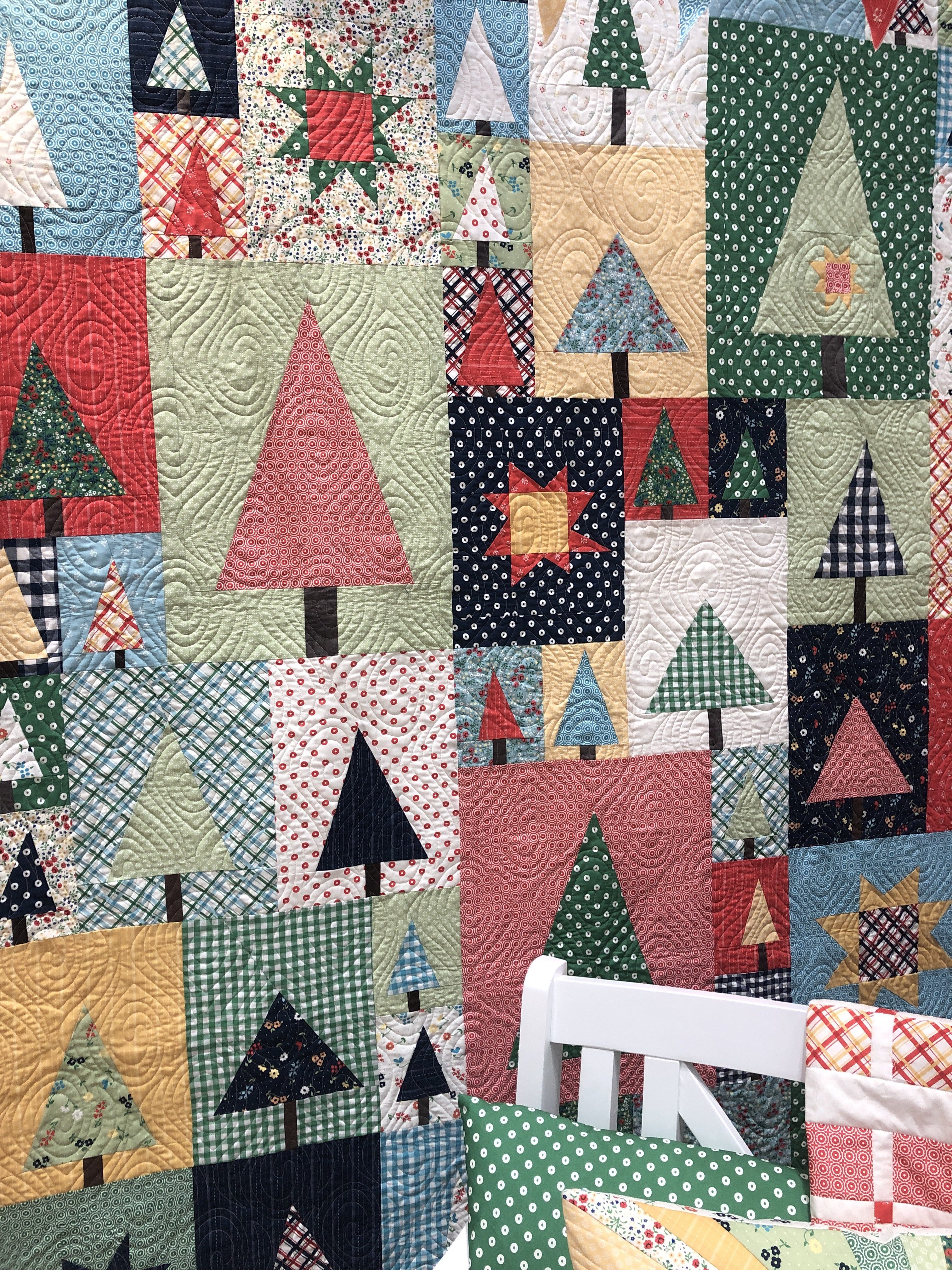 Quilt: Patchwork Forest- coming in July 2019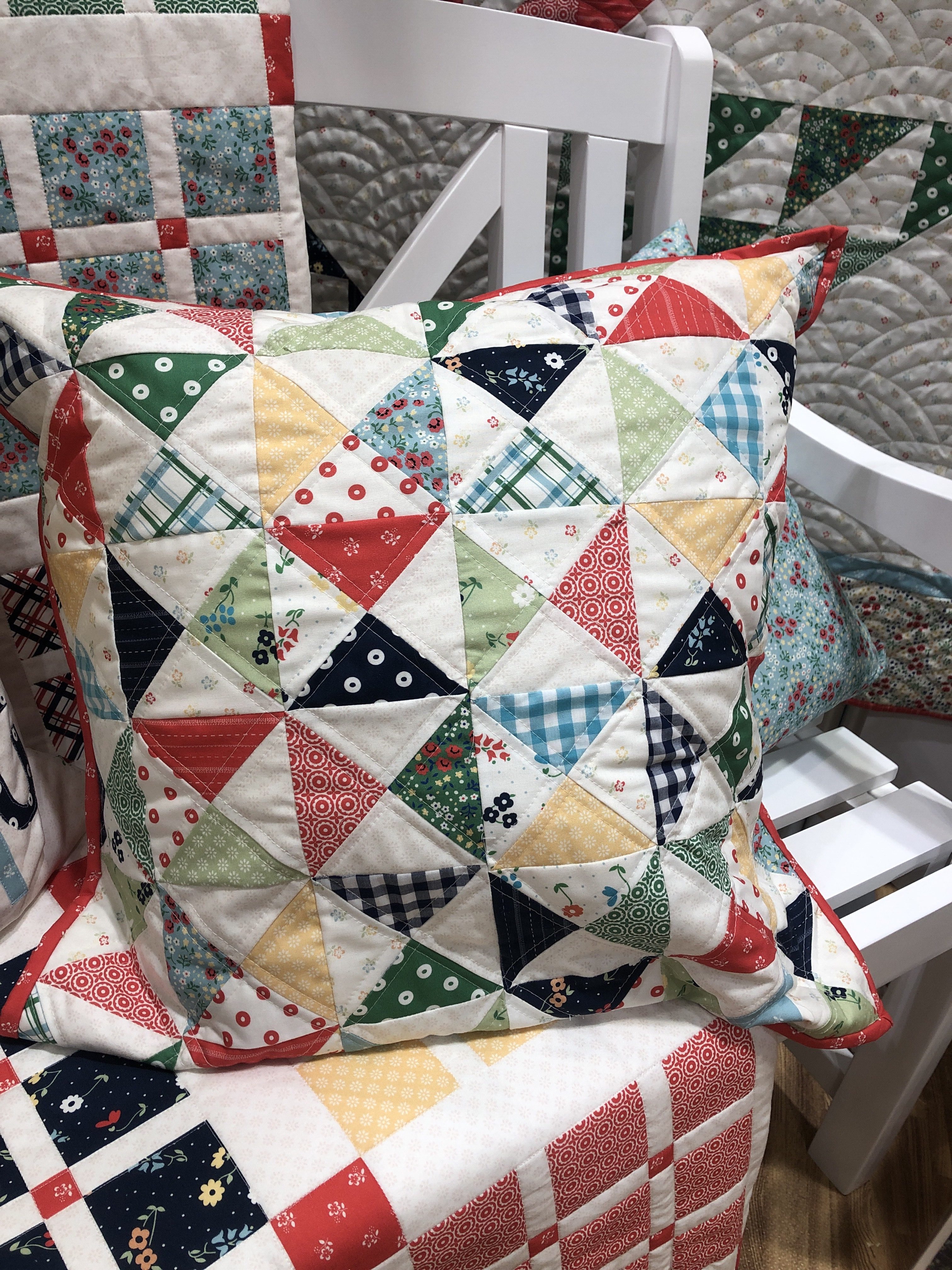 Pillow: Hourglass mini  free tutorial
Rose Lane: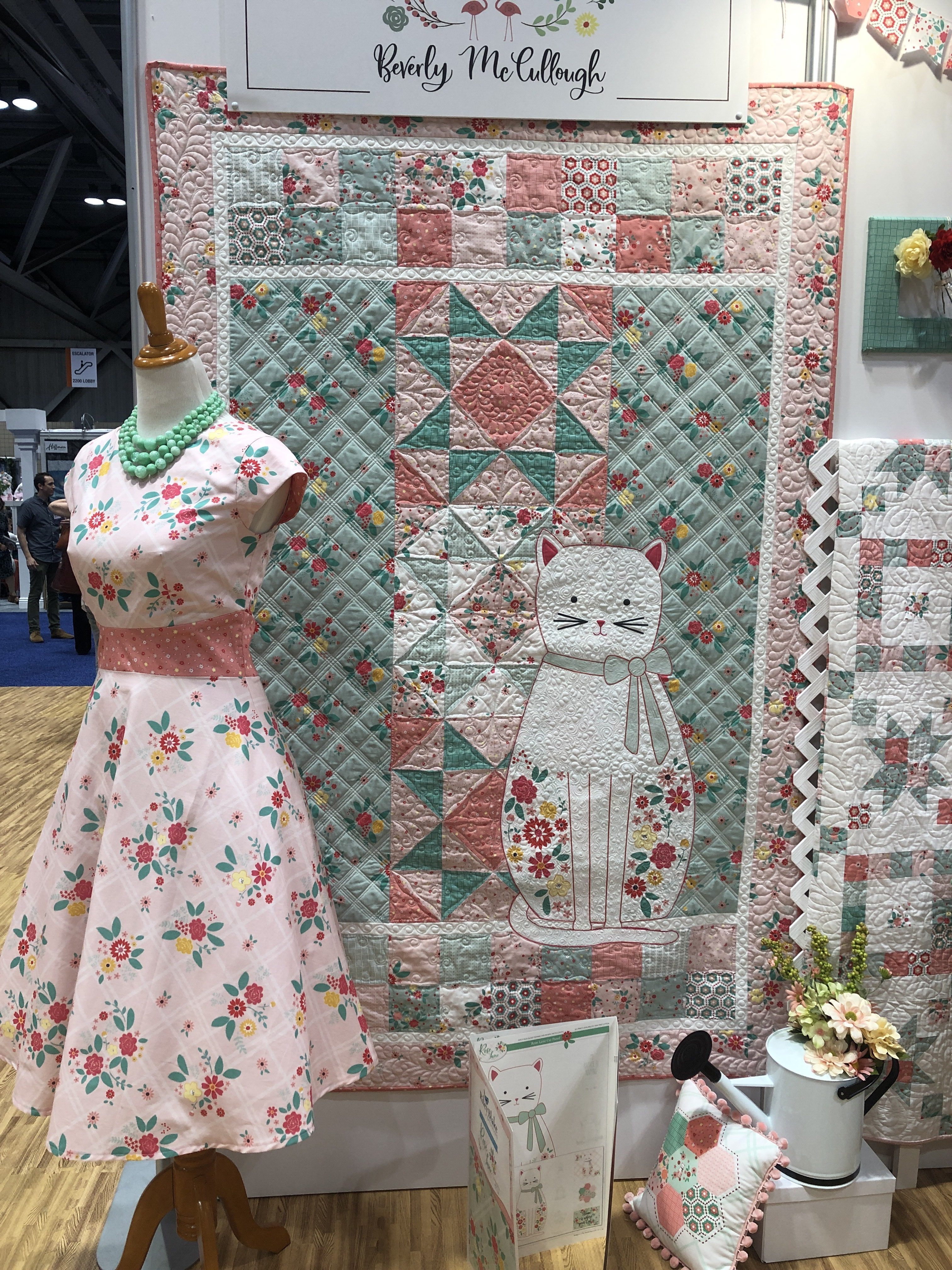 Rose Lane by Beverley of Flamingo Toes is sweet as can be! 
Dress: New Look 6447
Quilt: Daisy's Garden- coming August 2019 with Applique cat from panel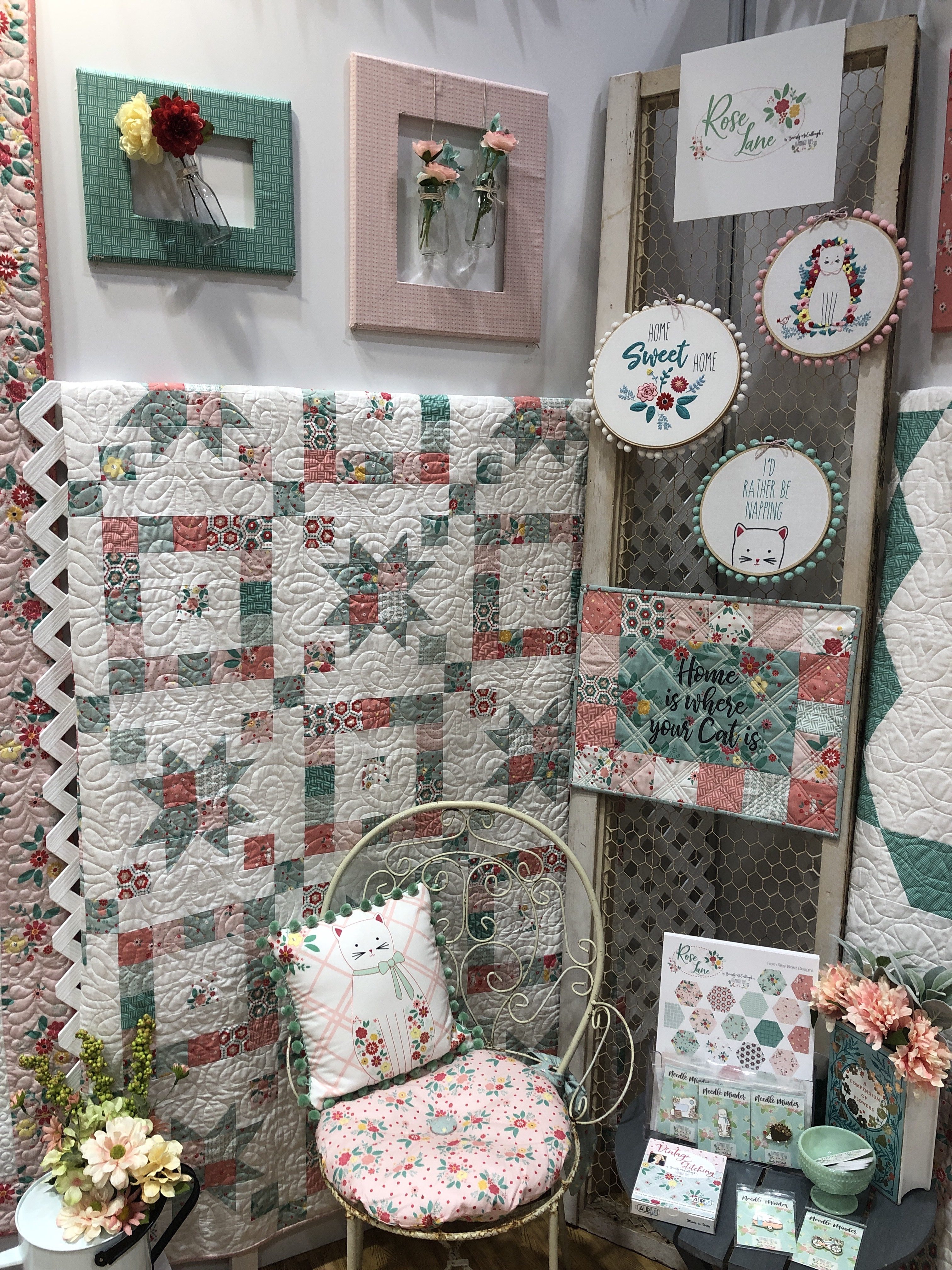 Quilt: Windows to the Garden coming soon
Pillow and embroidery: Panel projects from the collection.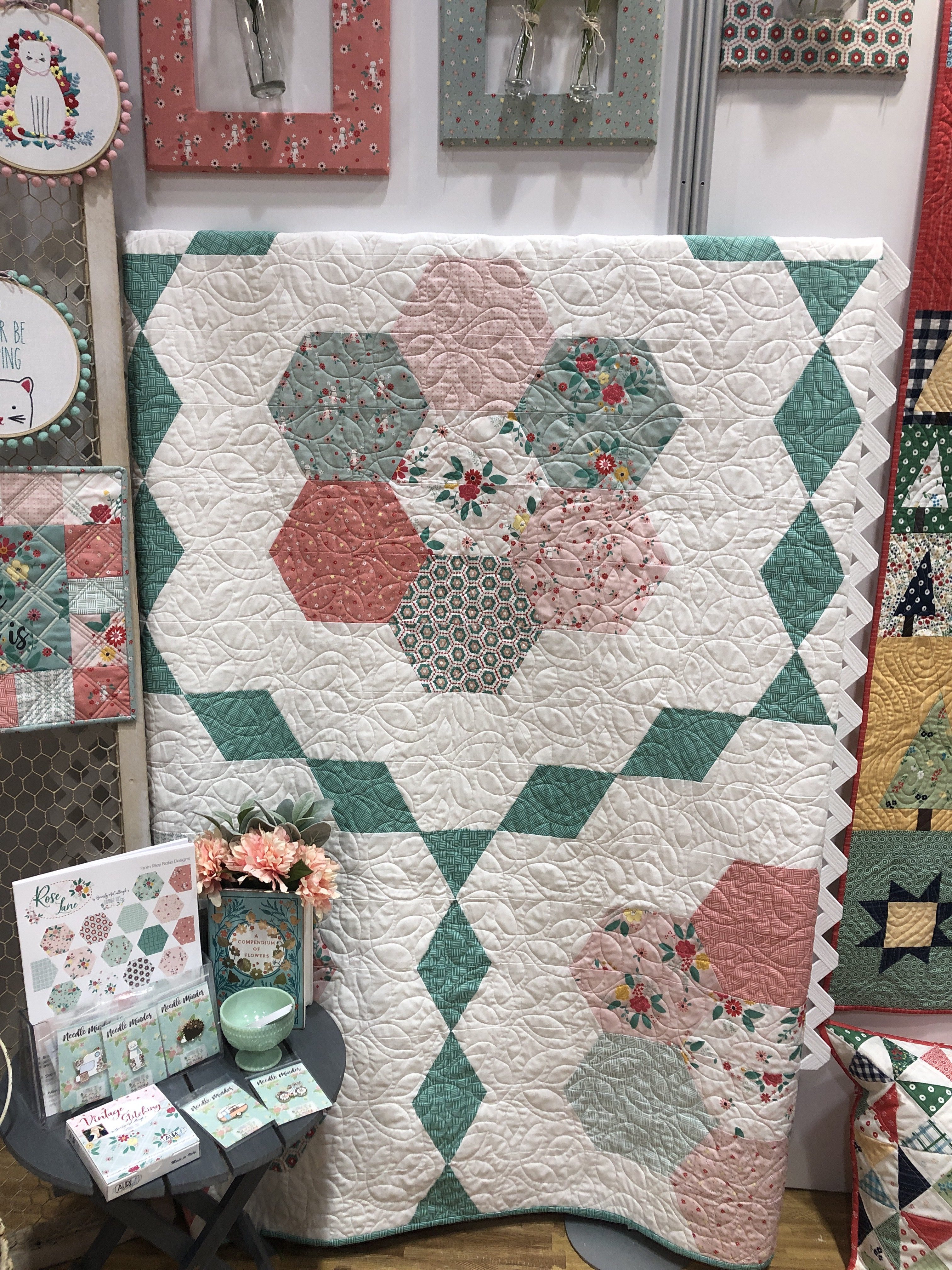 Vintage Garden Quilt coming soon
Paper Daisies: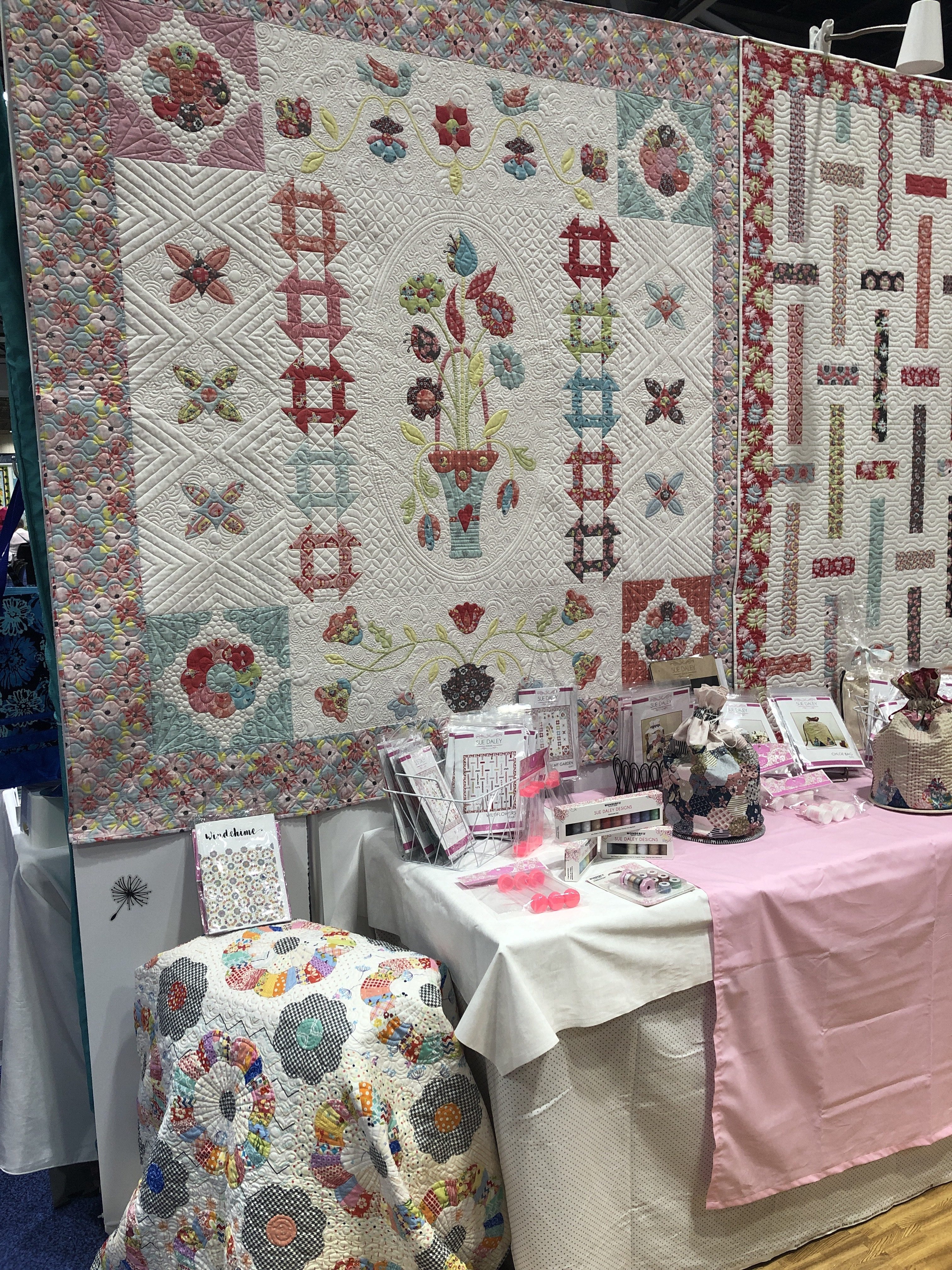 The latest from Sue Daley is called Paper Daisies named from a beautiful wildflower in Australia.
Wall quilt: In my Garden
Bottom Quilt: Windchime quilt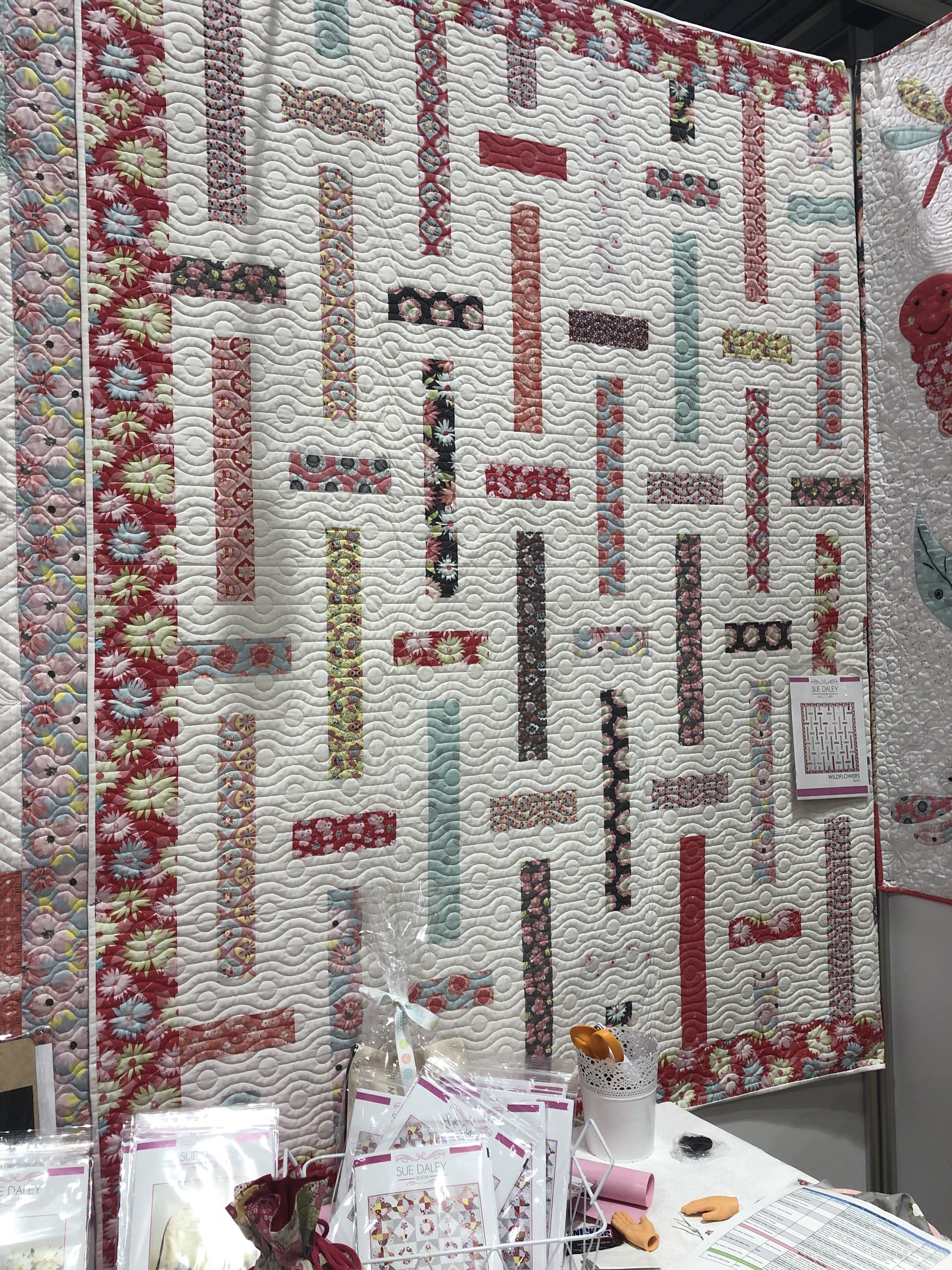 Quilt: Wildflowers- coming soon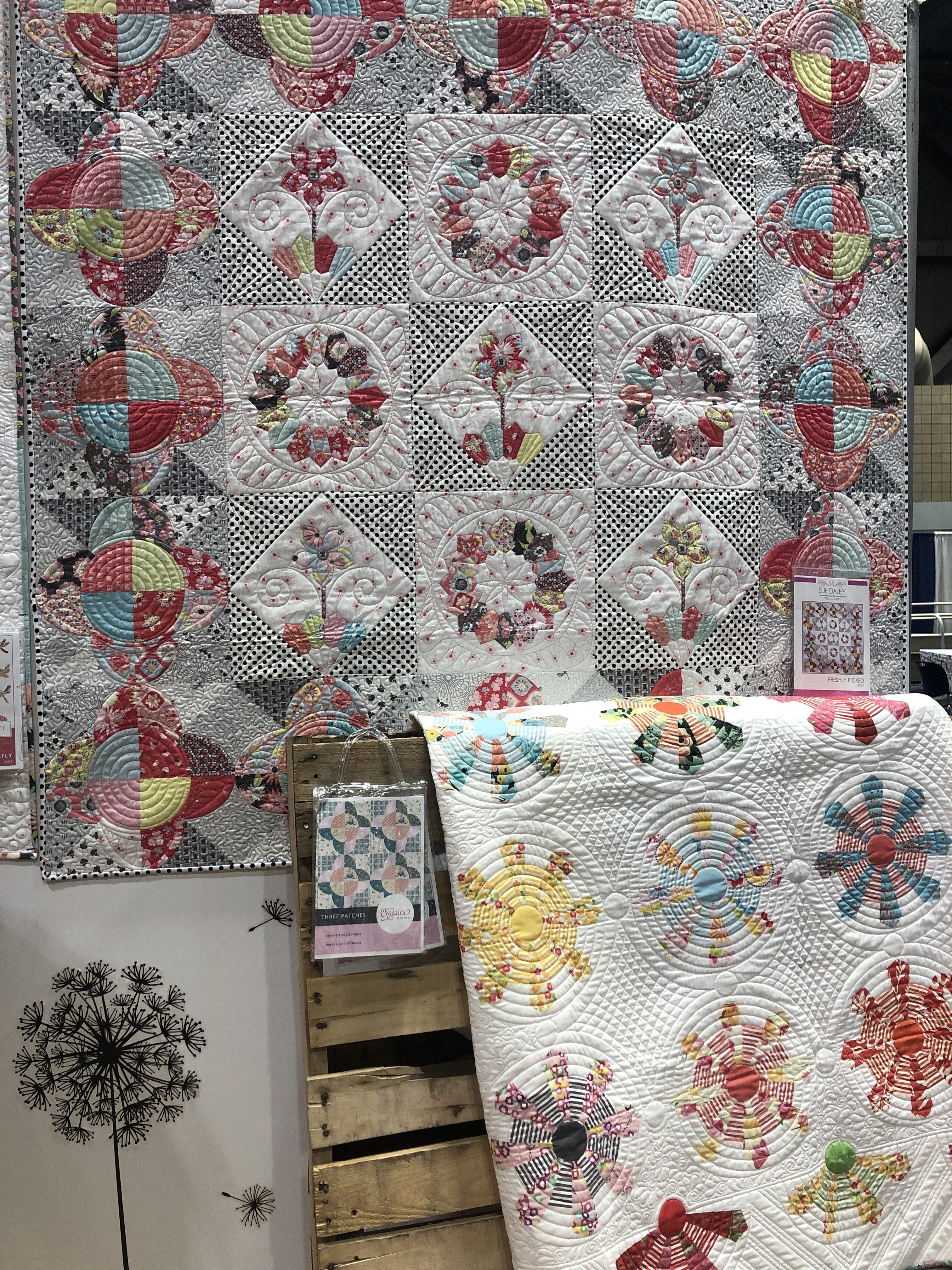 Wall quilt: Freshly Picked- coming soon
Palette quilt: Three Patches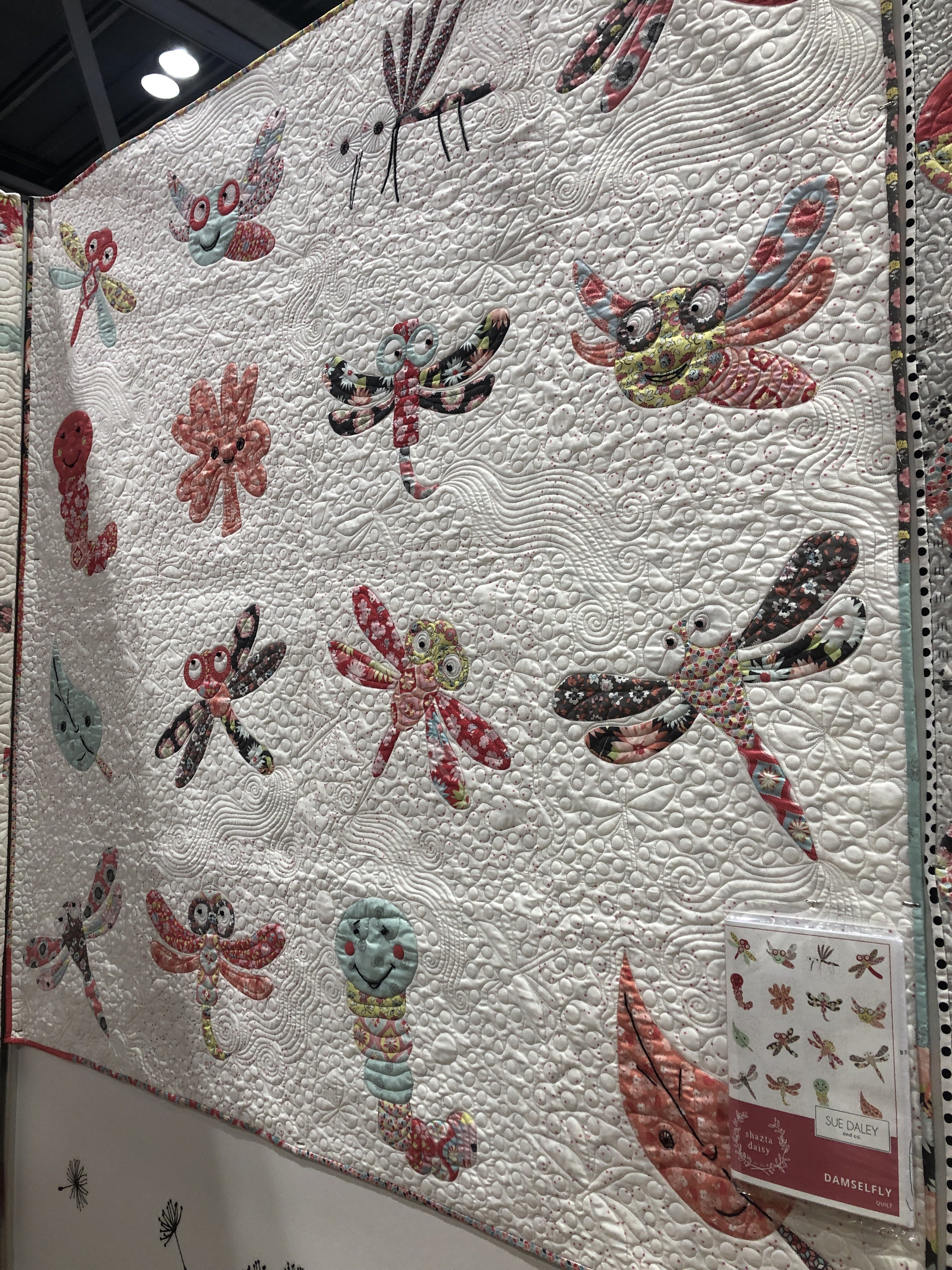 Damselfly by Shazta Daisy- coming soon
Painters Palette and Couturiere Parisienne: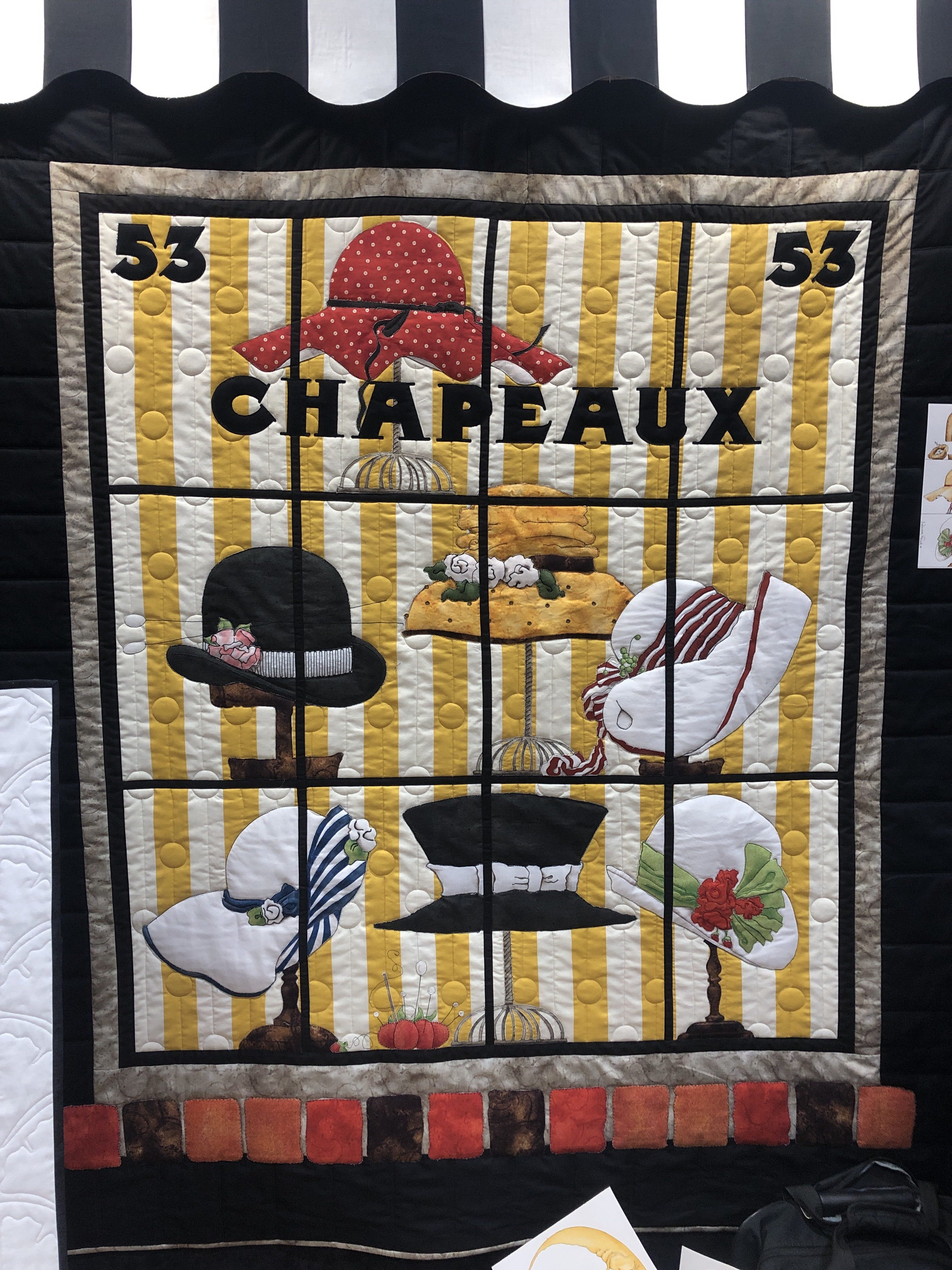 Janet Wecker Frisch has done it again! Her artwork has transformed beautifully into fabric for her next two collections including her very popular Painter's Palette! Take a look at what she has planned! None of these patterns are available yet but the are coming soon!
Quilt: Atelier Chapellerie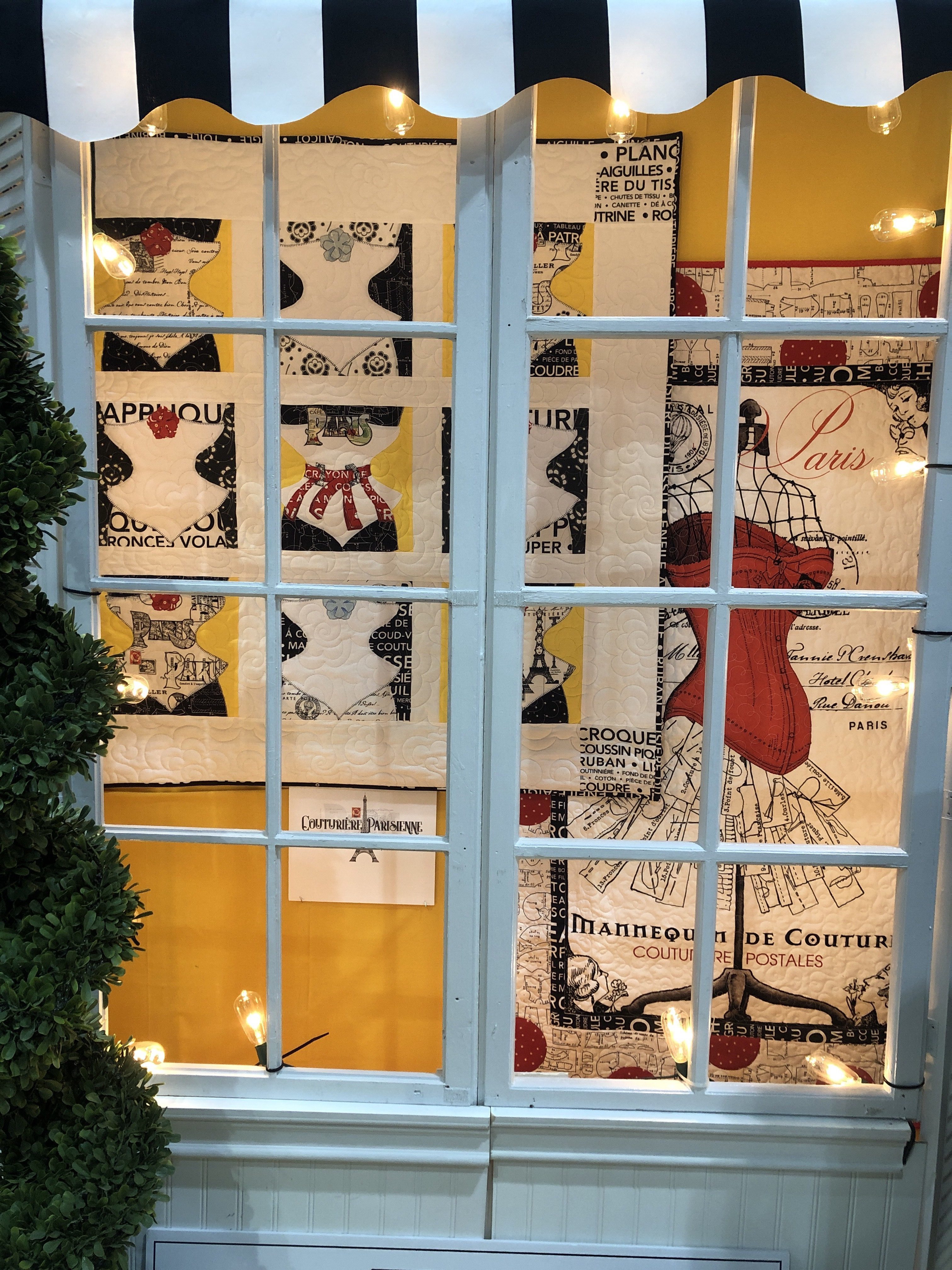 Quilt: Boutique de Corset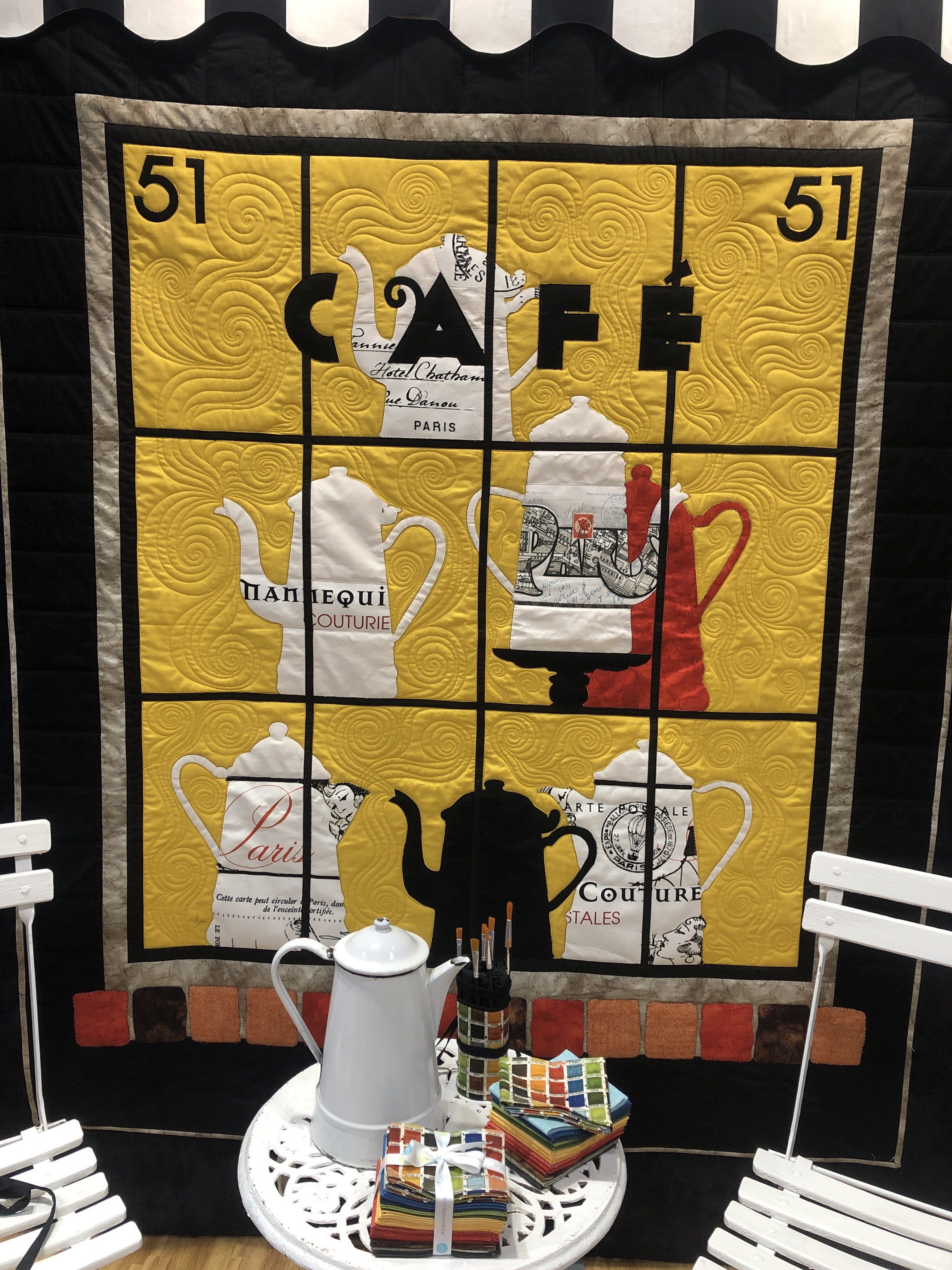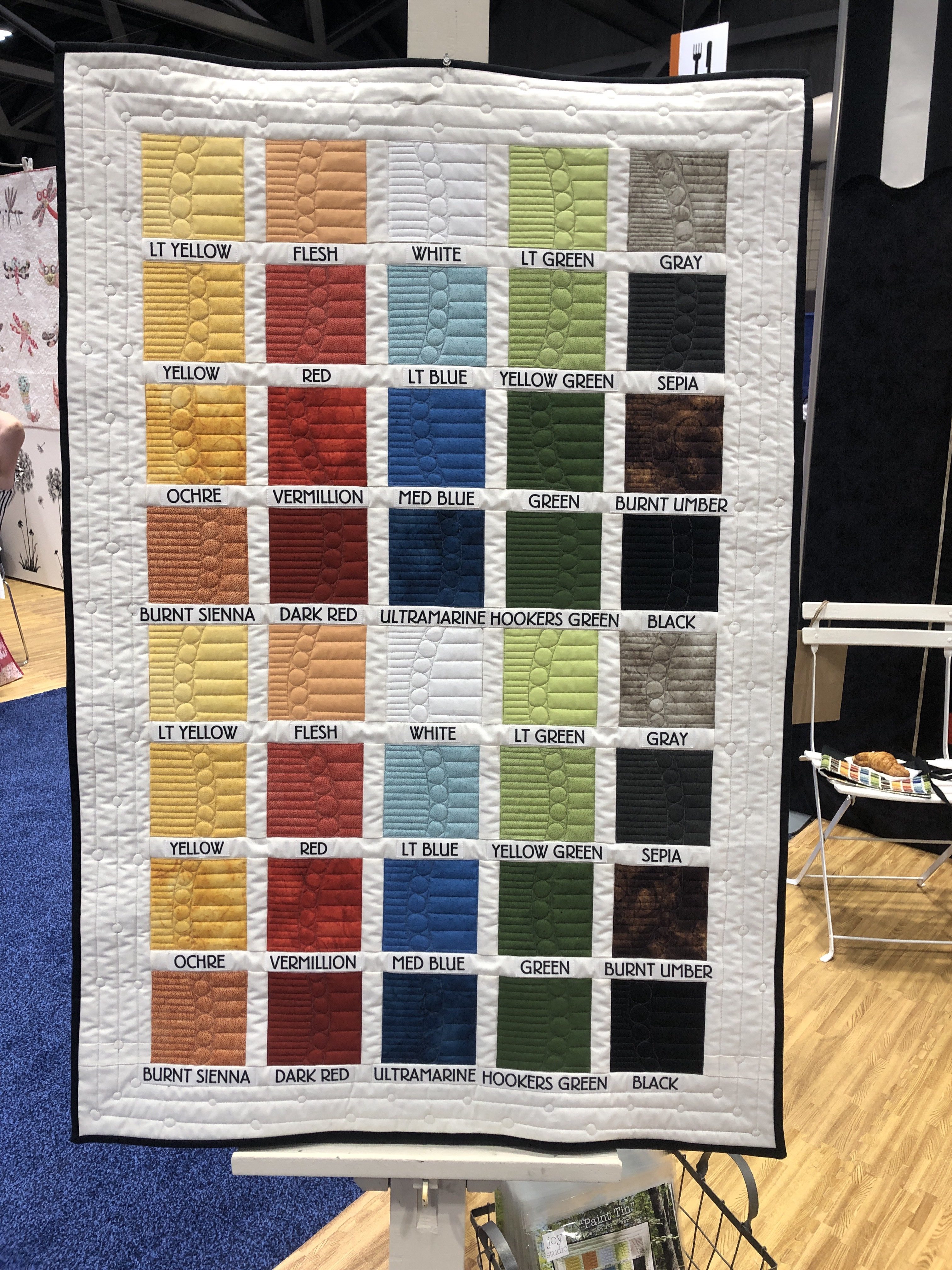 Paint tin- coming soon
It's the Berries: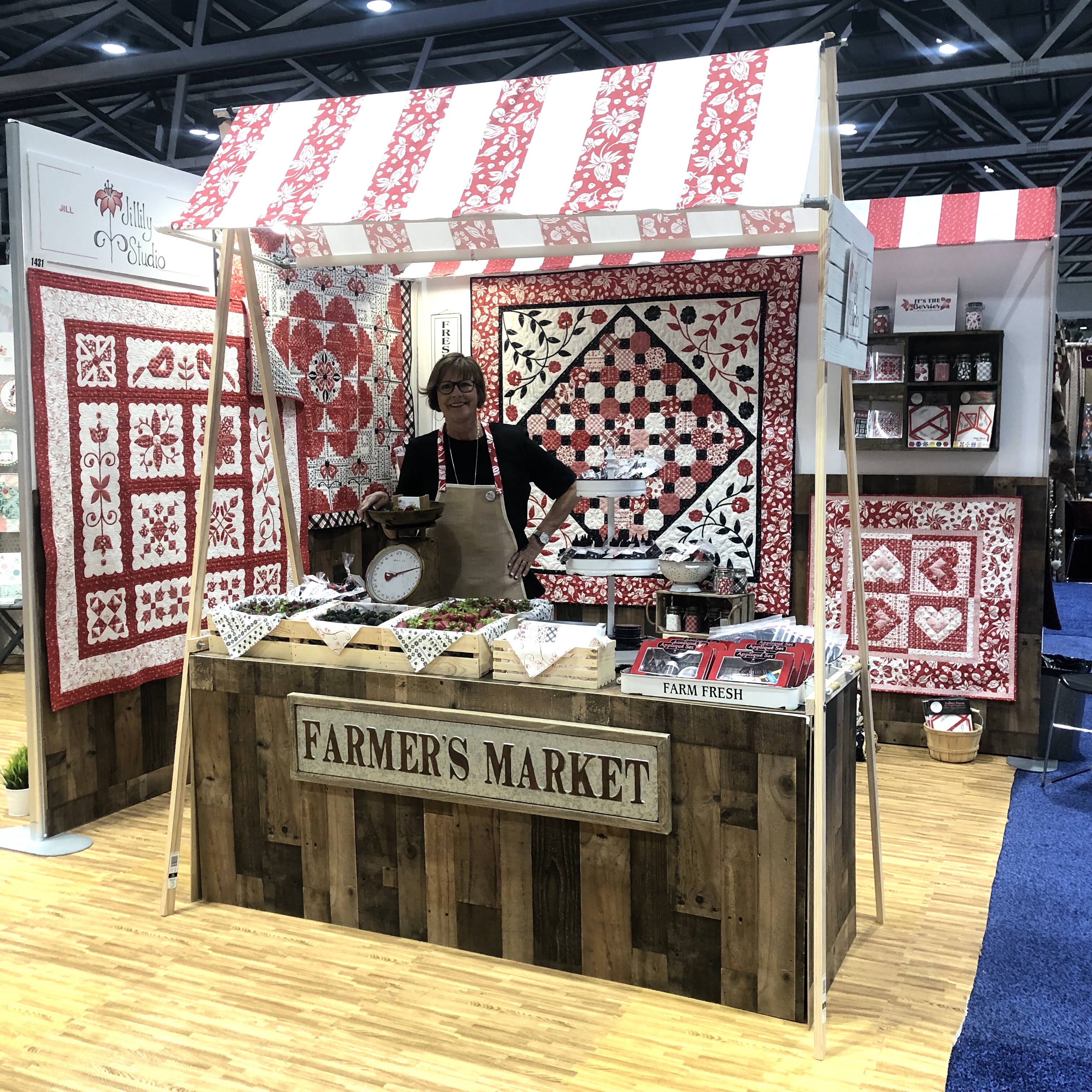 Jill Finley has a new Red, White, and Black collection coming soon called 'It's the Berries'!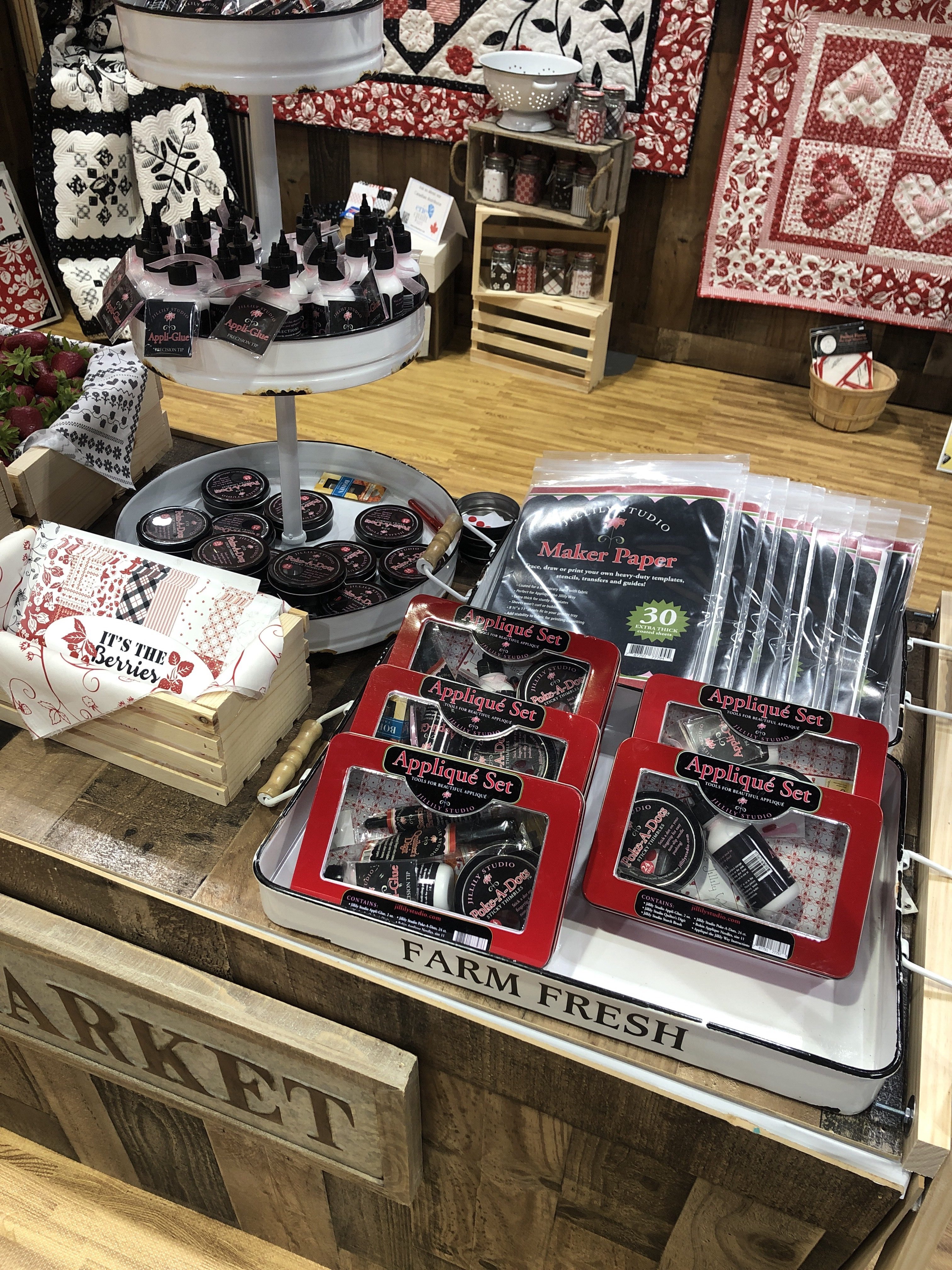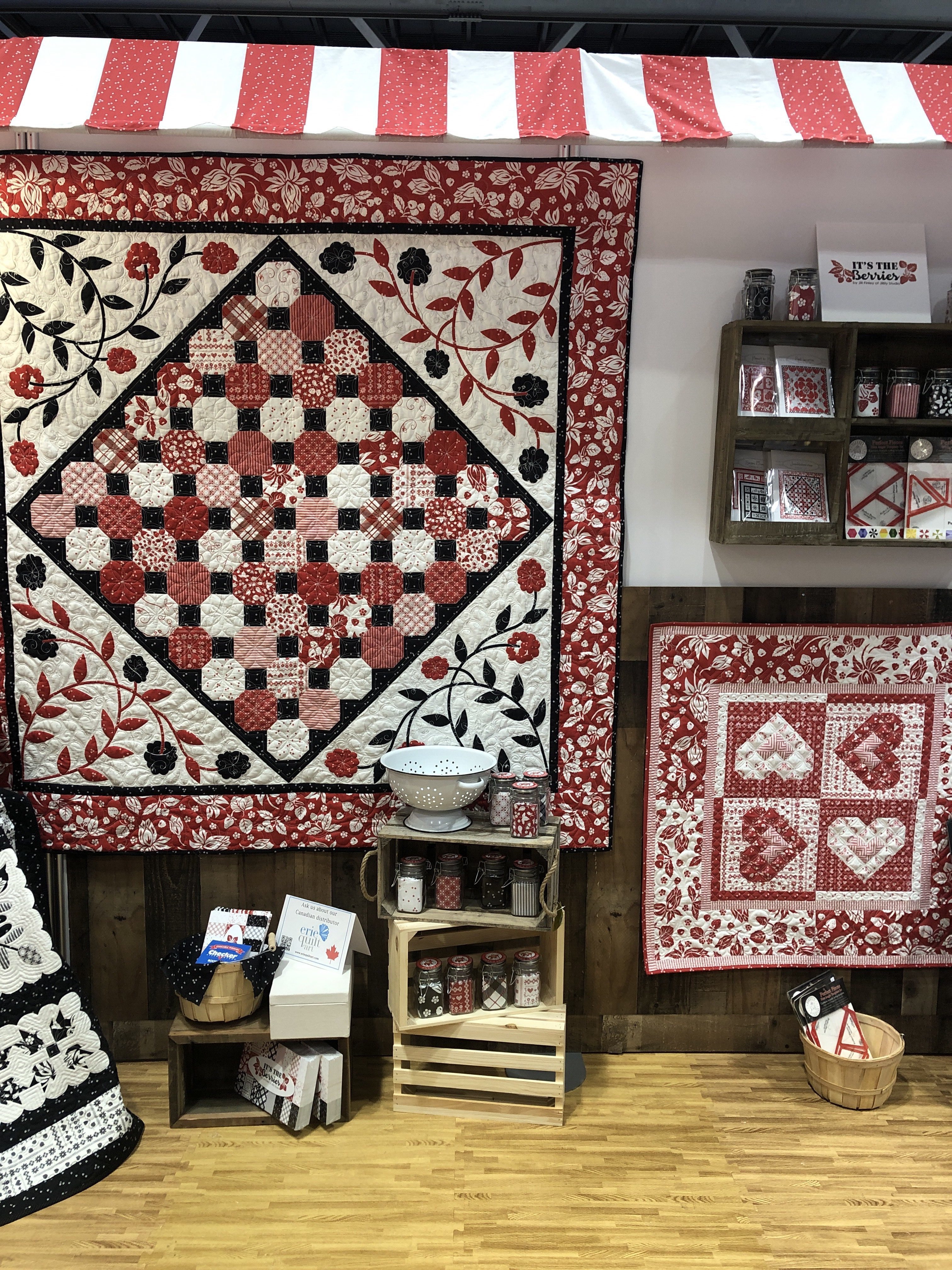 Wall Quilt: Jumbleberries coming soon
Mini: Heart to Heart coming soon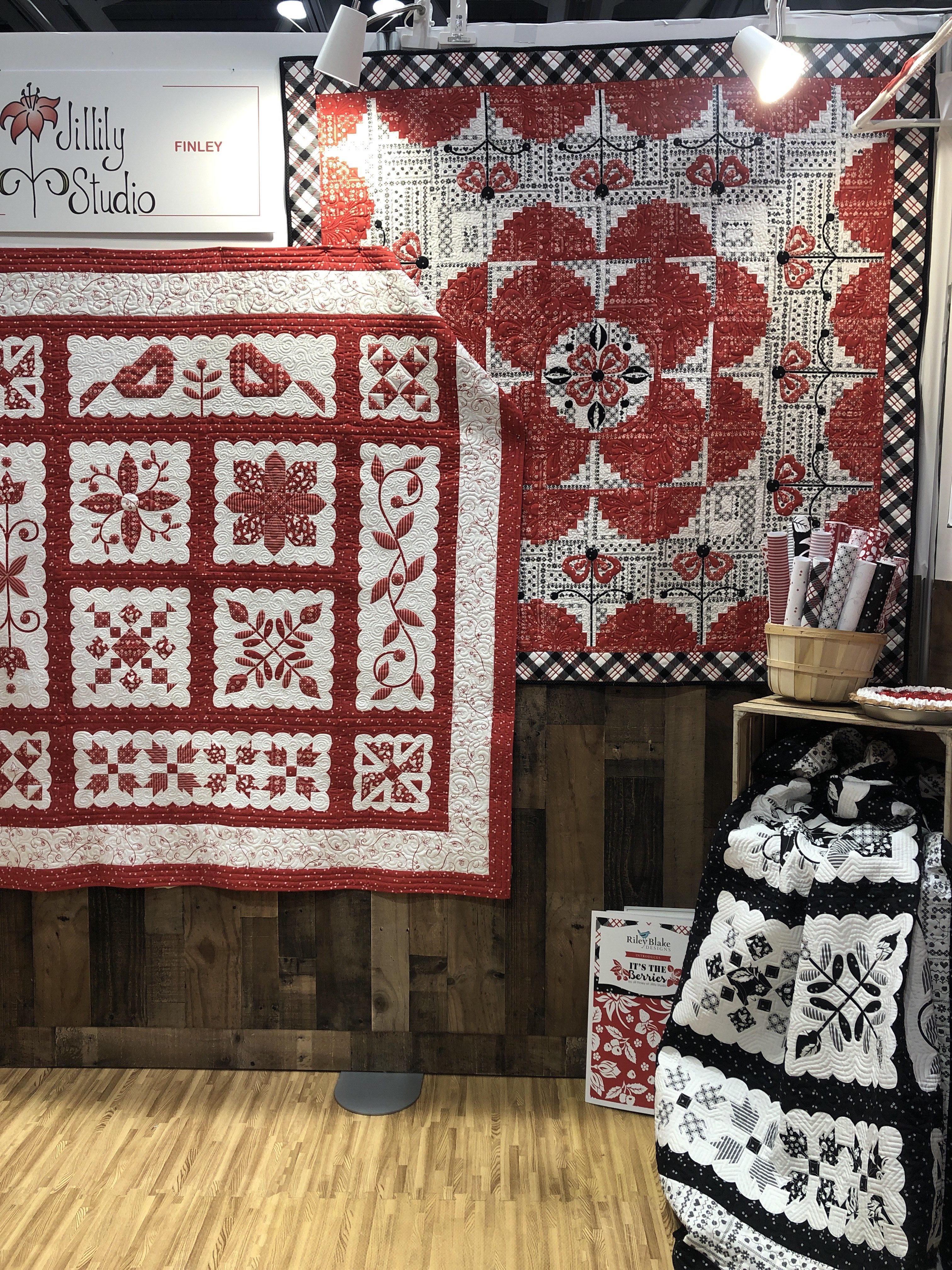 Left: Swiss Miss in Red coming soon
Middle: Red Licorice coming soon
Right: Swiss Miss in Black coming soon
Wildflower Boutique: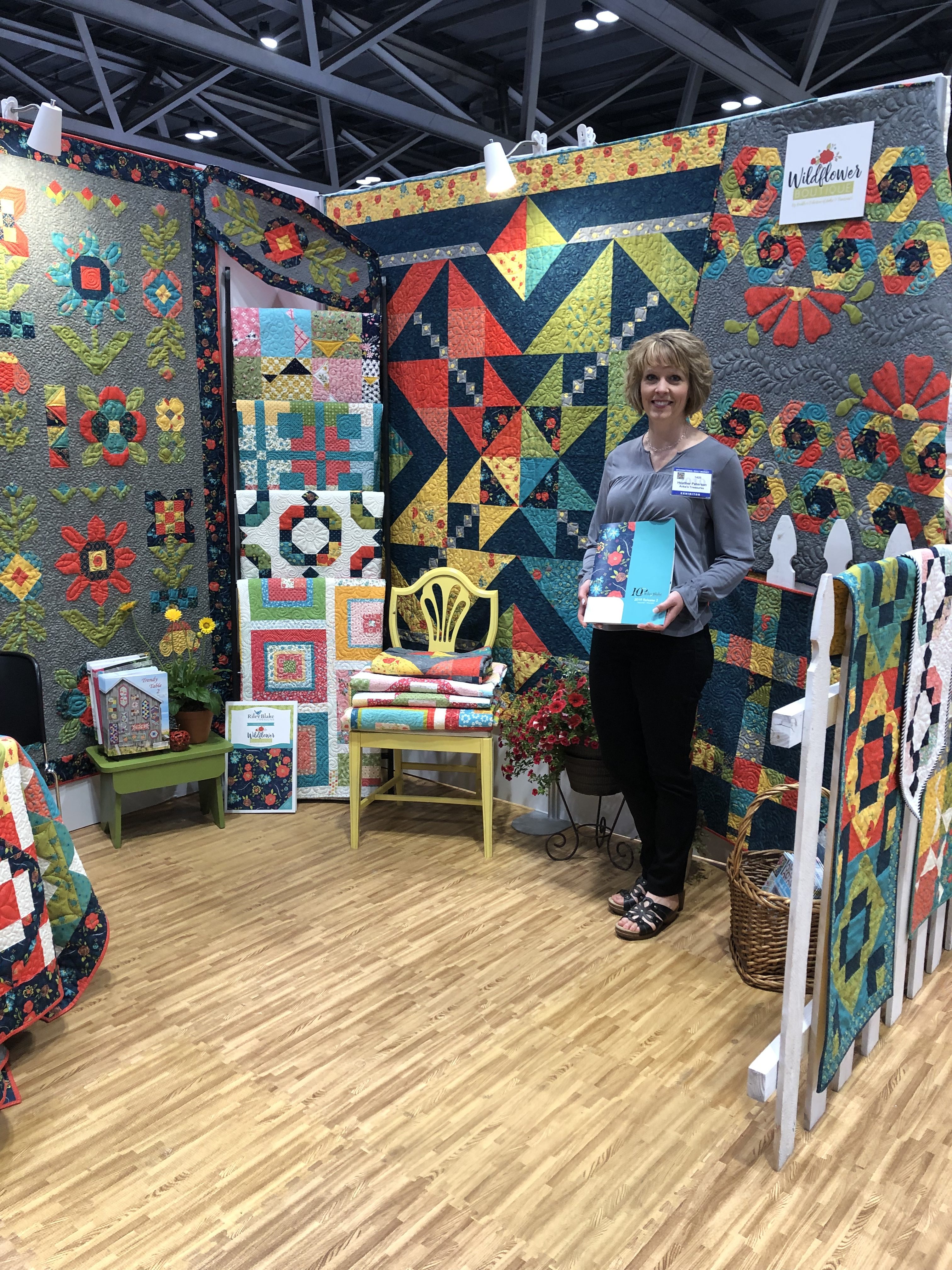 Heather's debut collection with us is called Wildflower Boutique- her display is so beautiful!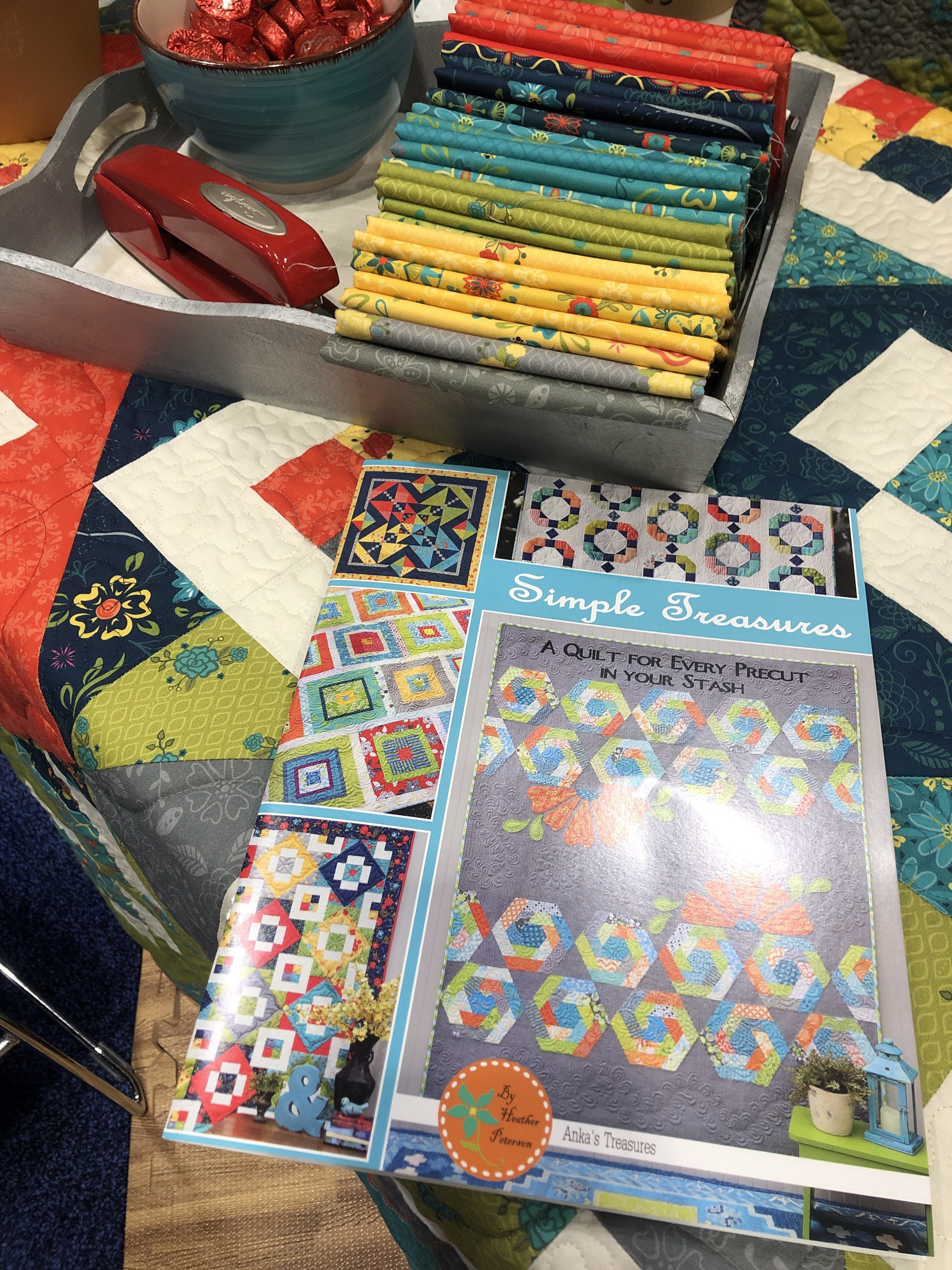 You can find the patterns for these quilts on display here in her new book, Simple Treasures!
Lumberjack Aaron: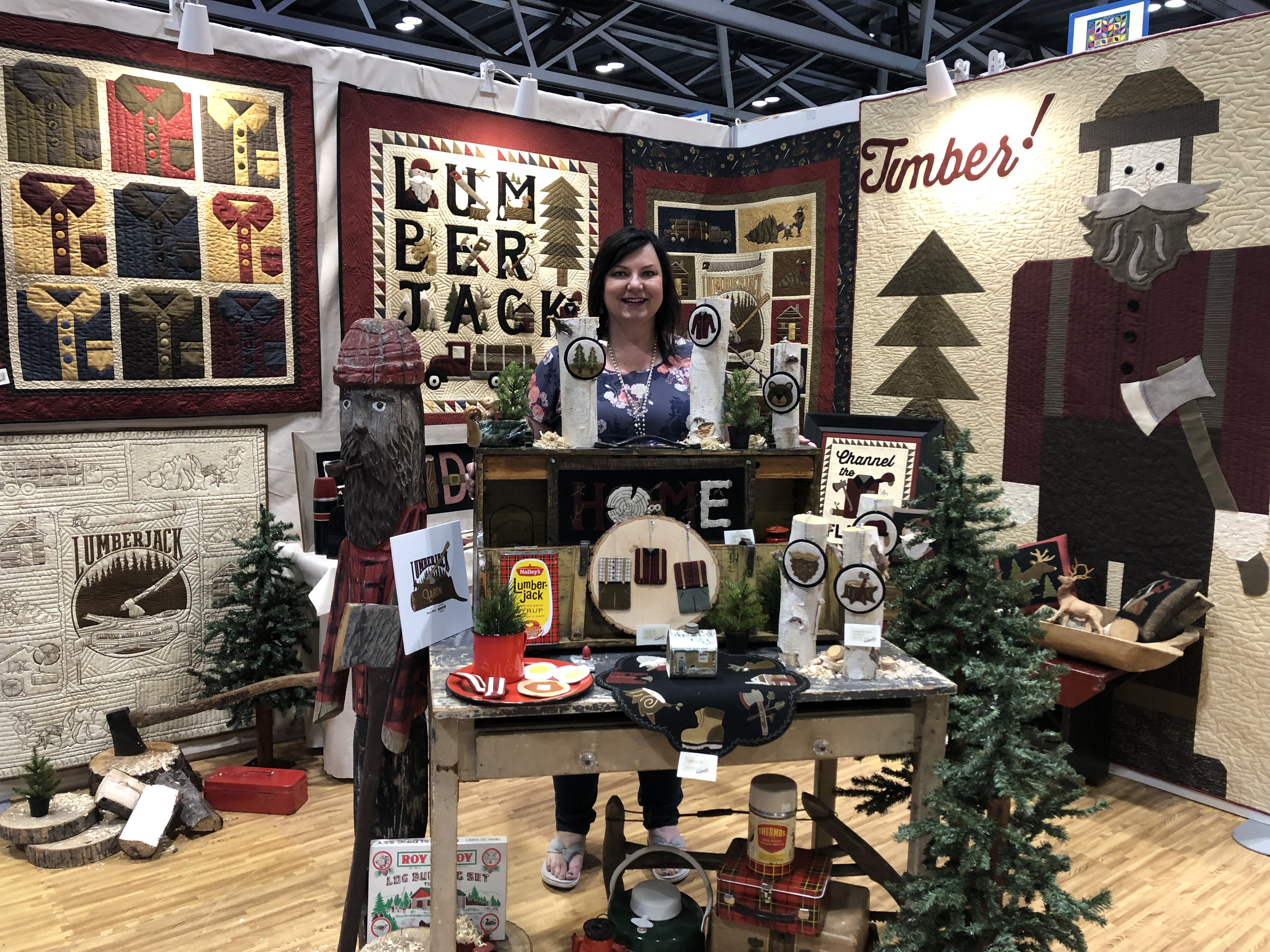 Stacy West of Buttermilk Basin is showing her new line, Lumberjack Aaron! This collection is so unique and perfect for the men in your life! Stacy's quilts and projects mix wool, cotton, and flannels.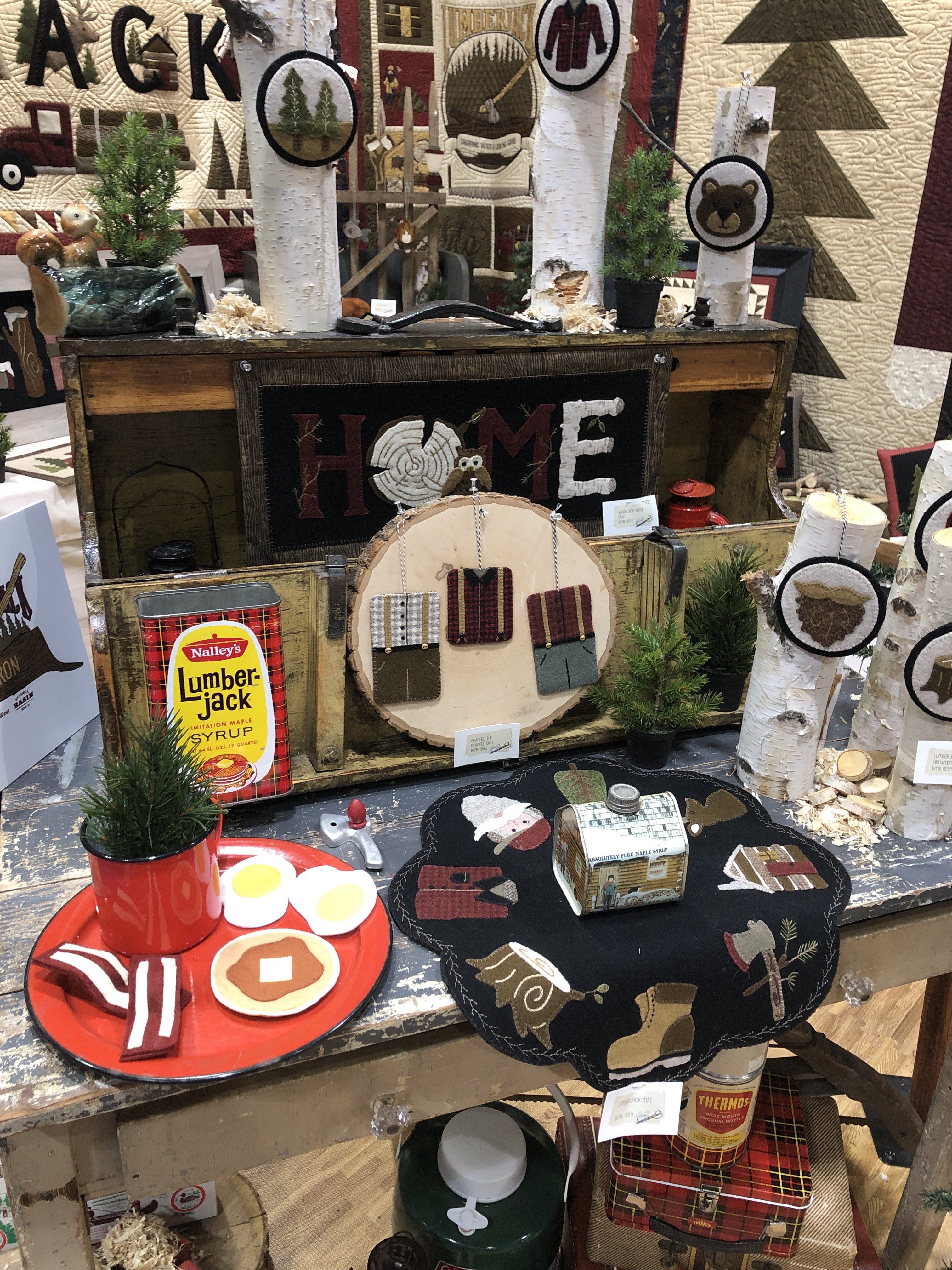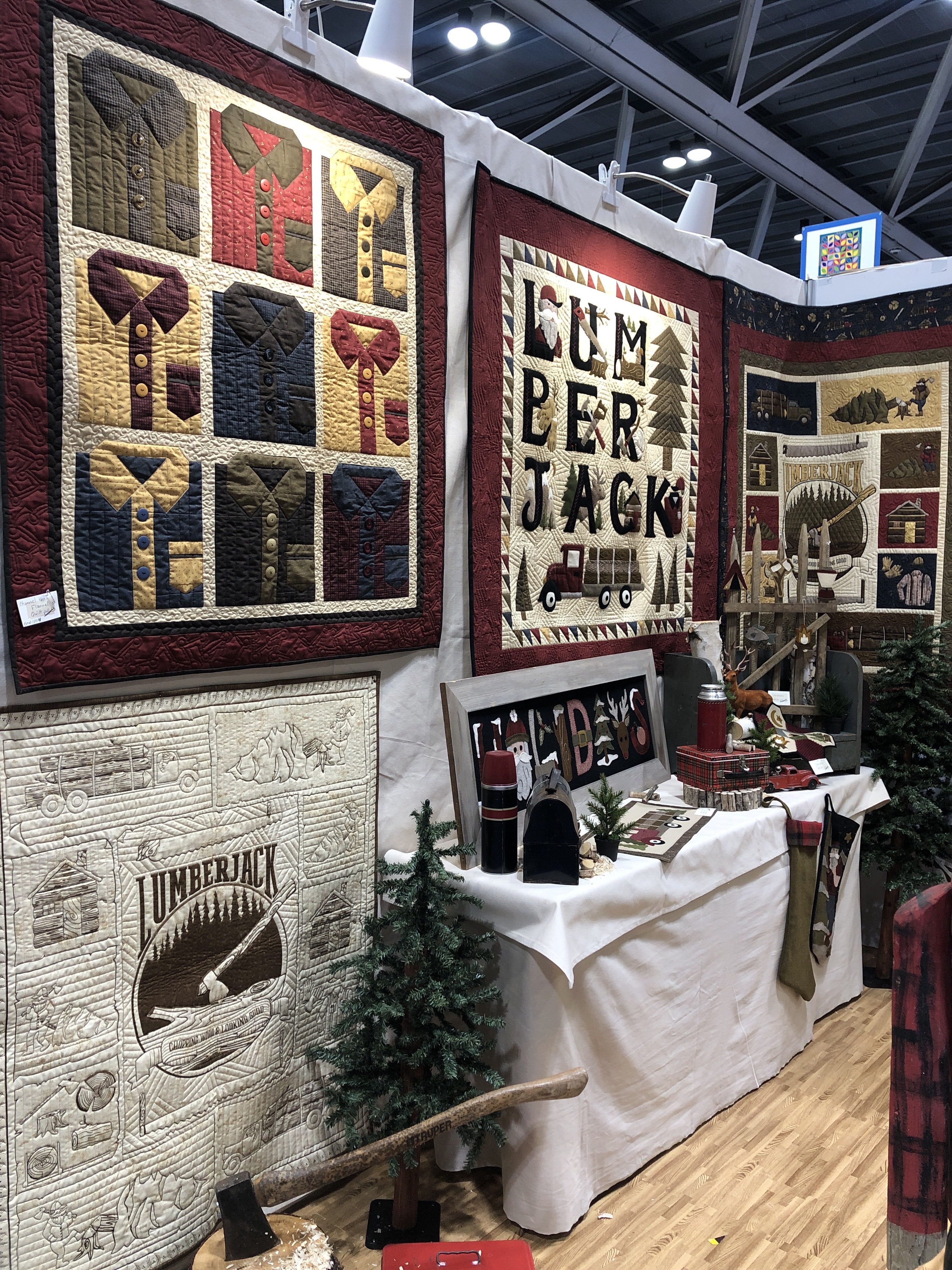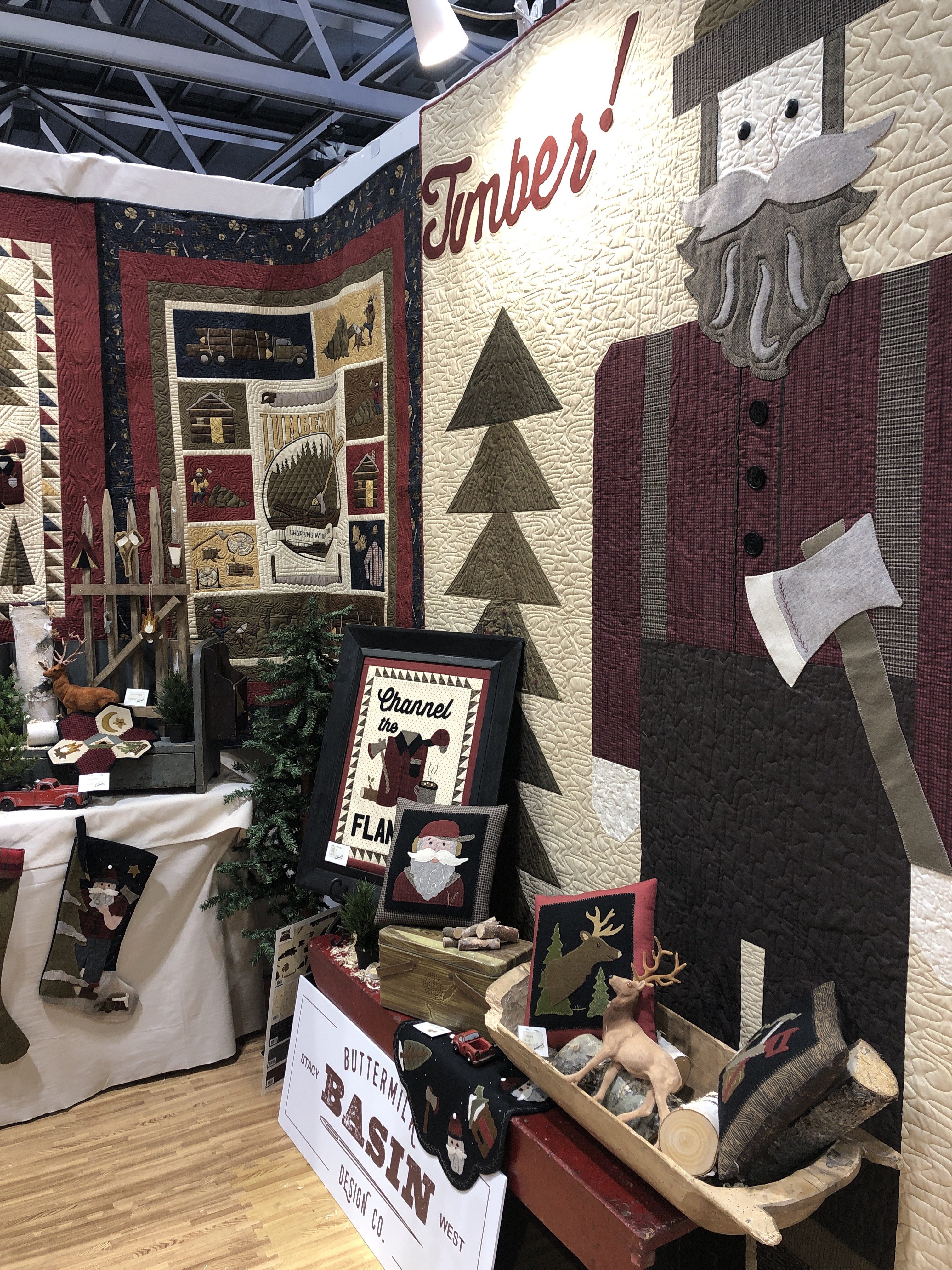 You can shop current patterns HERE.
Thanks for stopping by!