We are talking about one of our absolute favorite Basics today – the timeless and versatile Riley Blake Swiss Dot!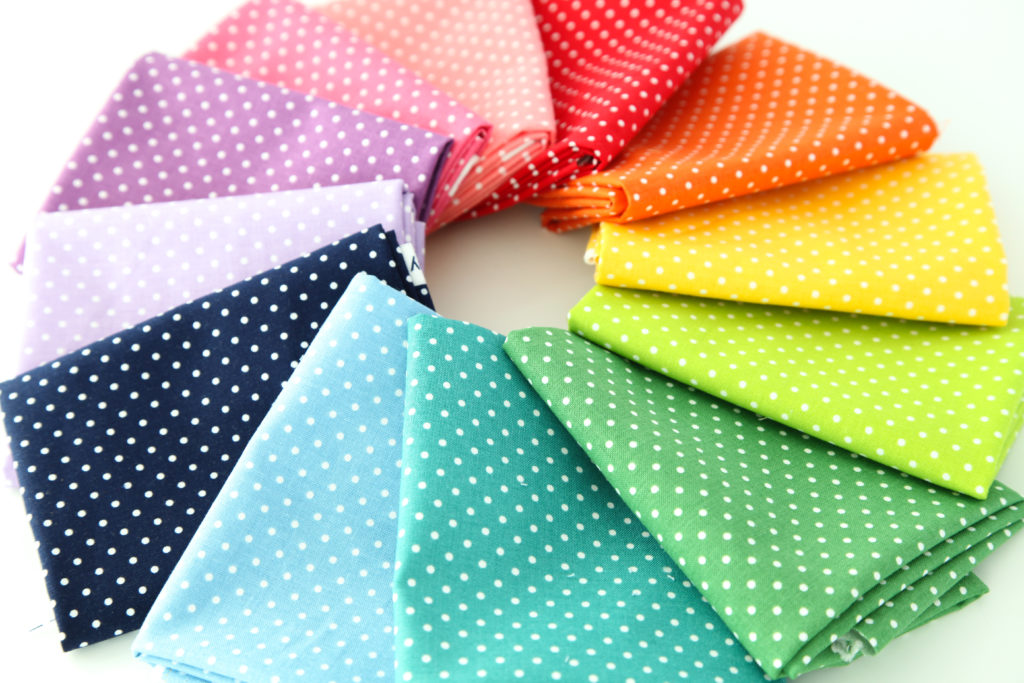 Our Swiss Dot is a workhorse. Our motto around here is "when in doubt, grab some Swiss Dot." Seriously. From quilt backs to low volume and everything in between, Swiss Dot, in its wide range of colors, has you covered.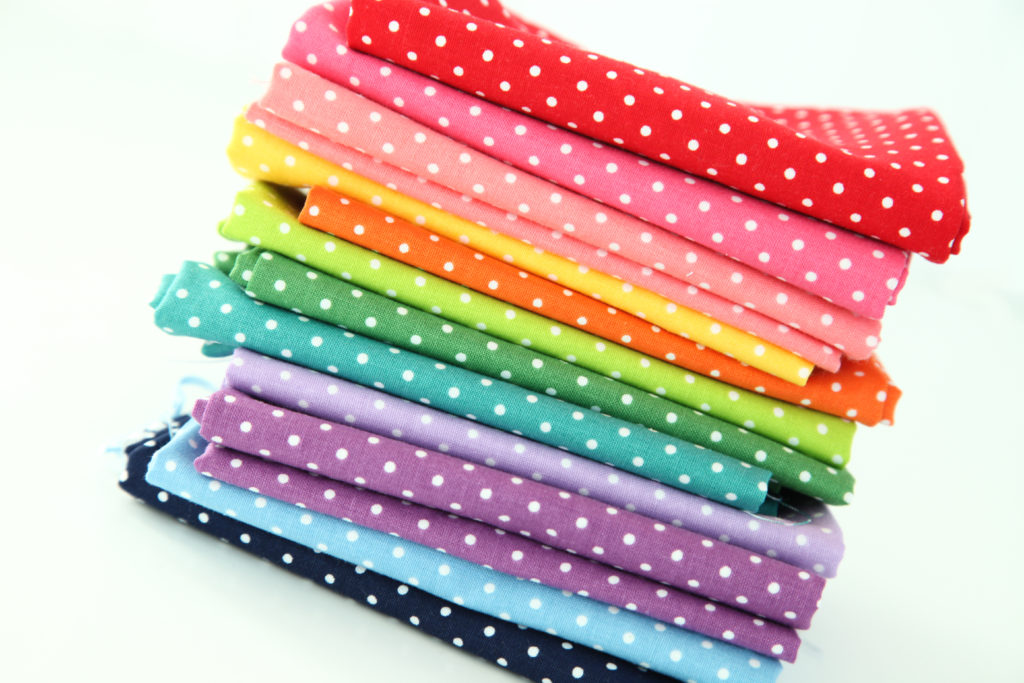 We rounded up a few of our favorite projects from our favorite blogs and Instagram to show you what people are making with Riley Blake Swiss Dot.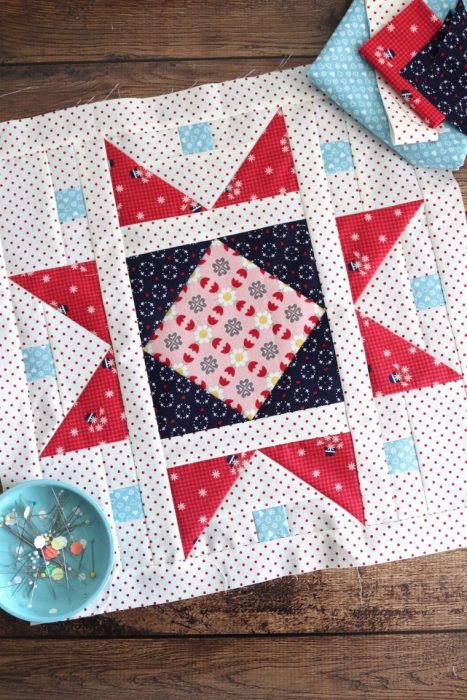 Amy Smart, from DIARY OF A QUILTER, paired the Red Swiss Dot with fabric from her beautiful Gretel collection.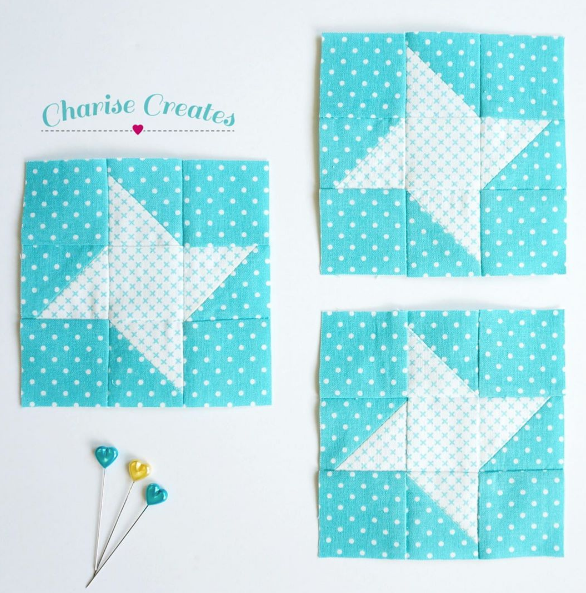 @charisecreates paired Aqua Kisses on White and Aqua Swiss Dot to create these sweet little star blocks. Cute!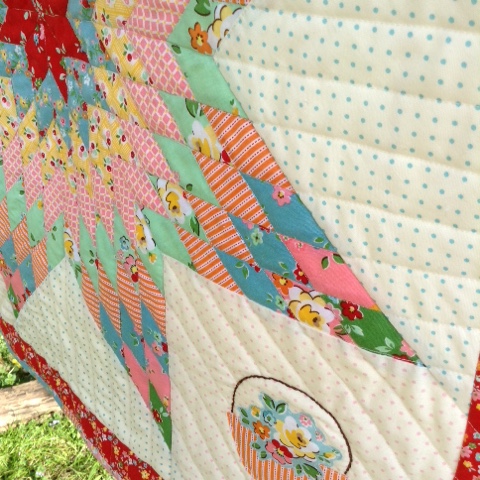 We love how Erin, from WHY NOT SEW, combined several colors of Swiss Dot and paired them with fabric from Nadra Ridgeways gorgeous Backyard Roses collection, for a beautiful, scrappy, Lone Star quilt.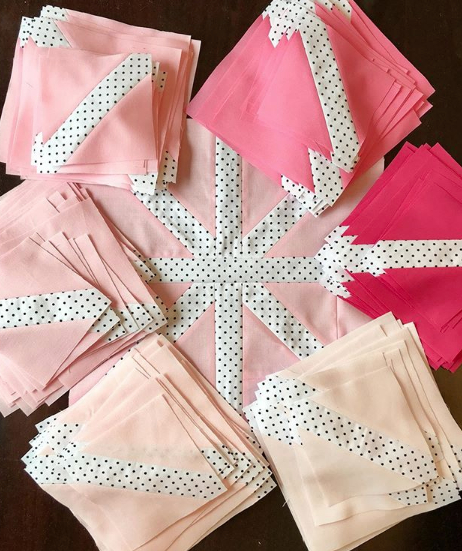 @mustlovequilts paired Swiss Dots with various pink solids for a fresh, modern look we are crazy about! Can't wait to see the finished quilt!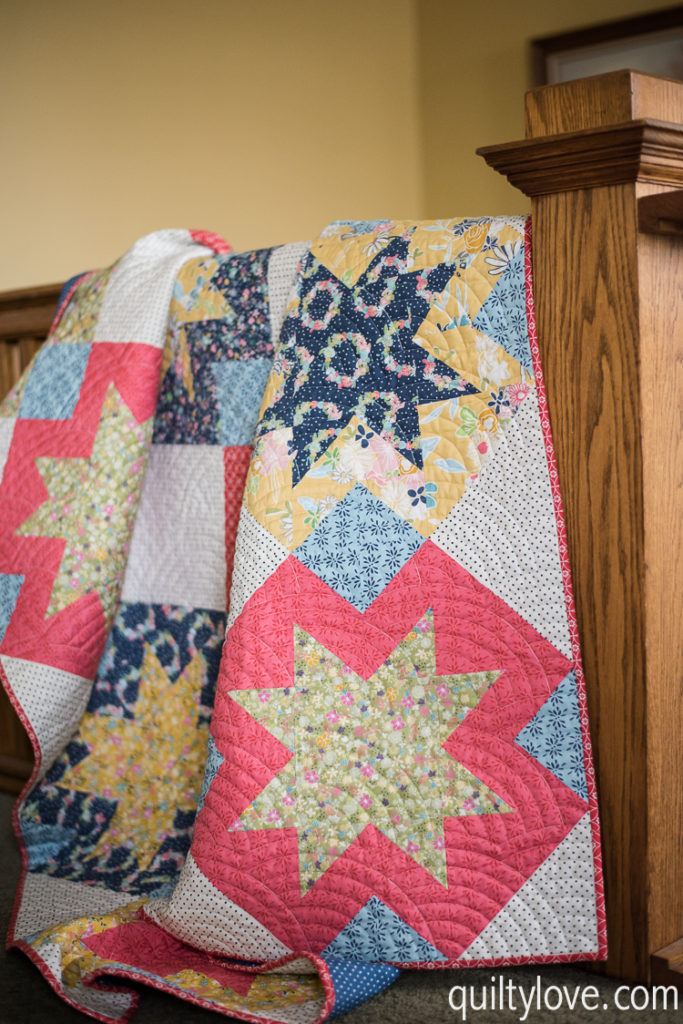 Here is another example of using the Swiss Dot as a low volume background quilt. This North Star Quilt by QUILTY LOVE features Keera Job's Daisy Days fabric and Navy on White Swiss Dot.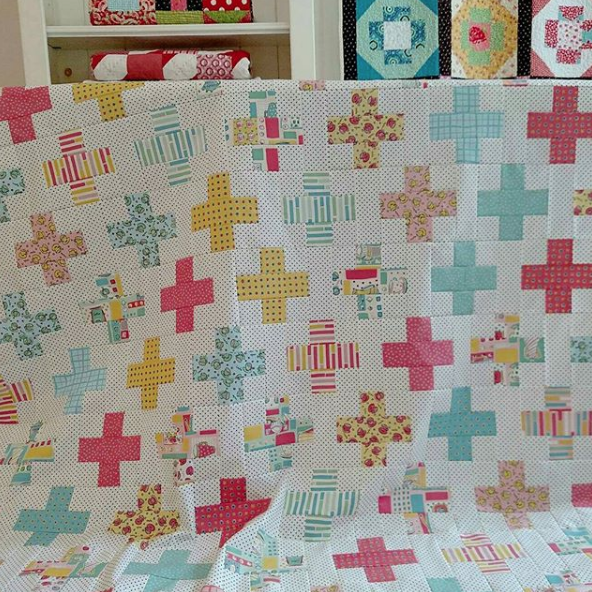 @trish.poolson used the Swiss Dot as a low volume background to make her pluses POP. Looks fabulous!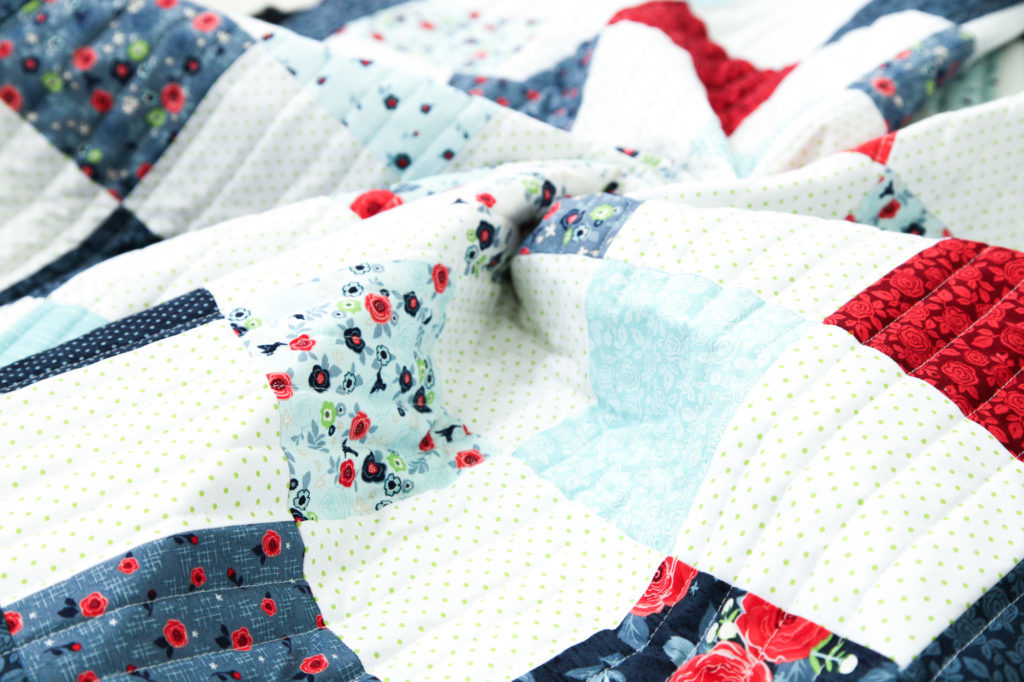 HERE we used the Lime on White Swiss Dot paired with Kelly Panacci's Hedge Rose fabric for a beautiful, and surprisingly easy beginner quilt.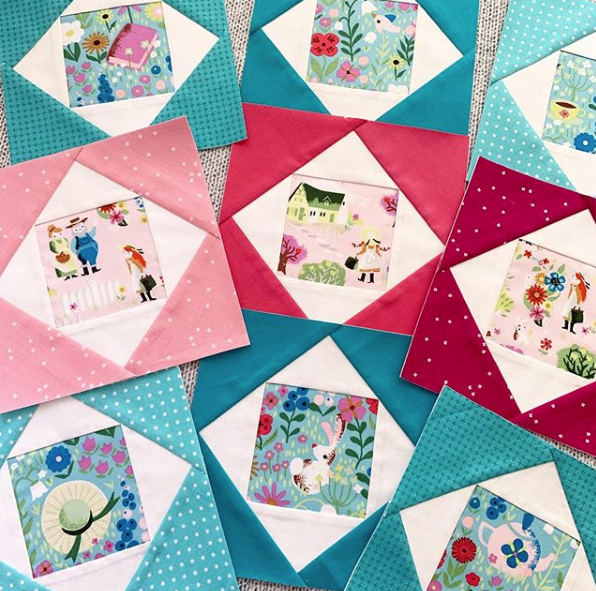 You can mix and match Swiss Dot with any of our other Riley Blake Basics, like @quietplay did with these adorable Kindred Spirit blocks. The Swiss Dot, Blossom, Kisses, and Confetti Cottons play so nicely together, don't you think?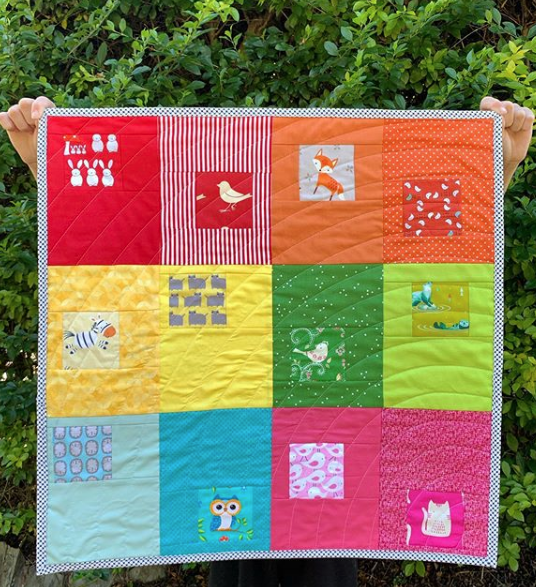 And here is another amazing mash up by @quietplay of Riley Blake Basics. I spy Swiss Dot, Kaleidoscope, Blossom, Hashtag, Kisses, Stripe and Confetti Cottons. Cute!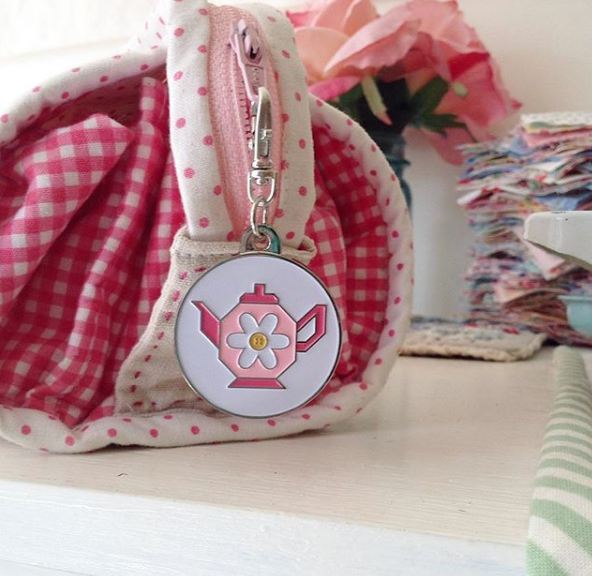 @whynotsewquilts used the Hot Pink Swiss Dot on White as a binding for this sweet little zipper pouch. LOVE!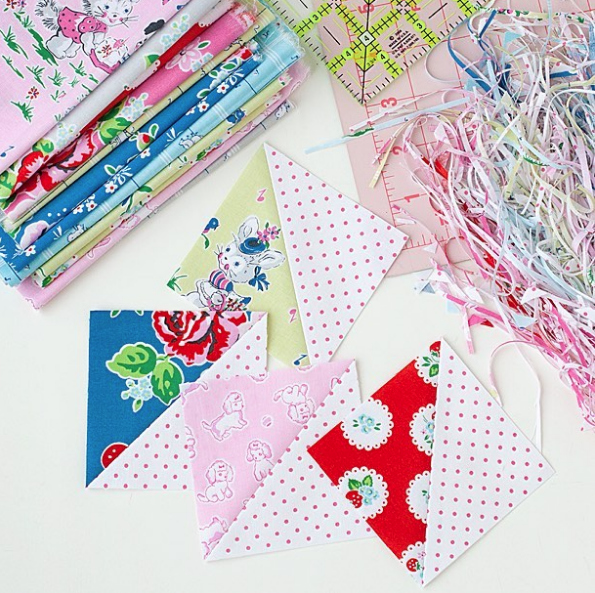 How cute are these little blocks by @stacyolsondesign? Paired with Elea Lutz' Strawberry Biscuit fabrics, Swiss Dot takes on loads of vintage charm.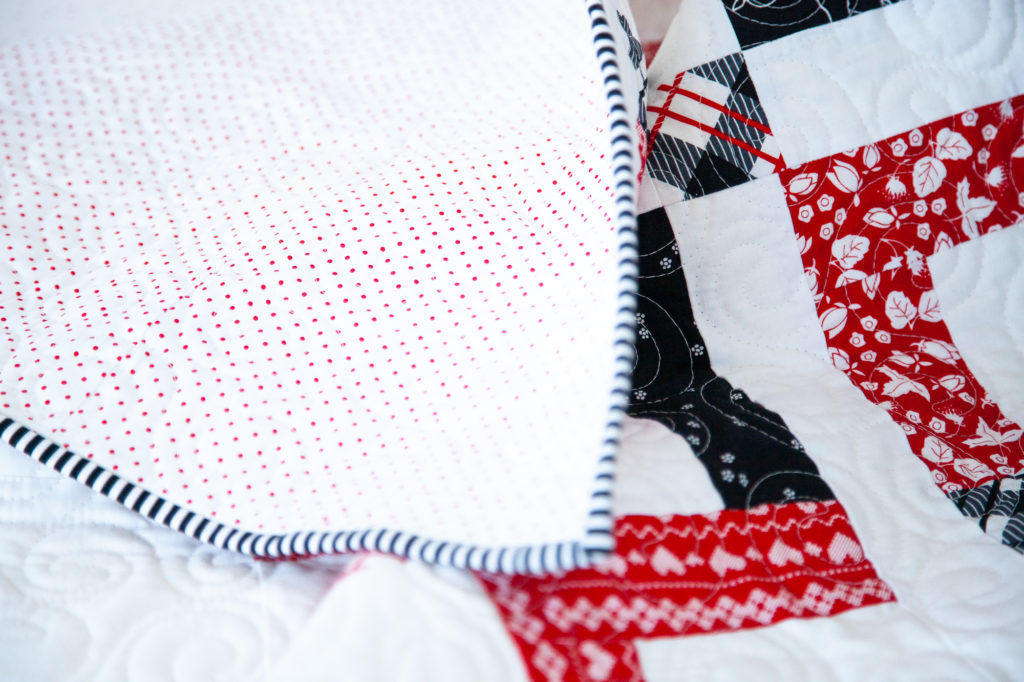 Need a timeless quilt back? Grab some Swiss Dot! Lacie used the Red Swiss Dot on White to back her very modern DAISY CHAIN QUILT.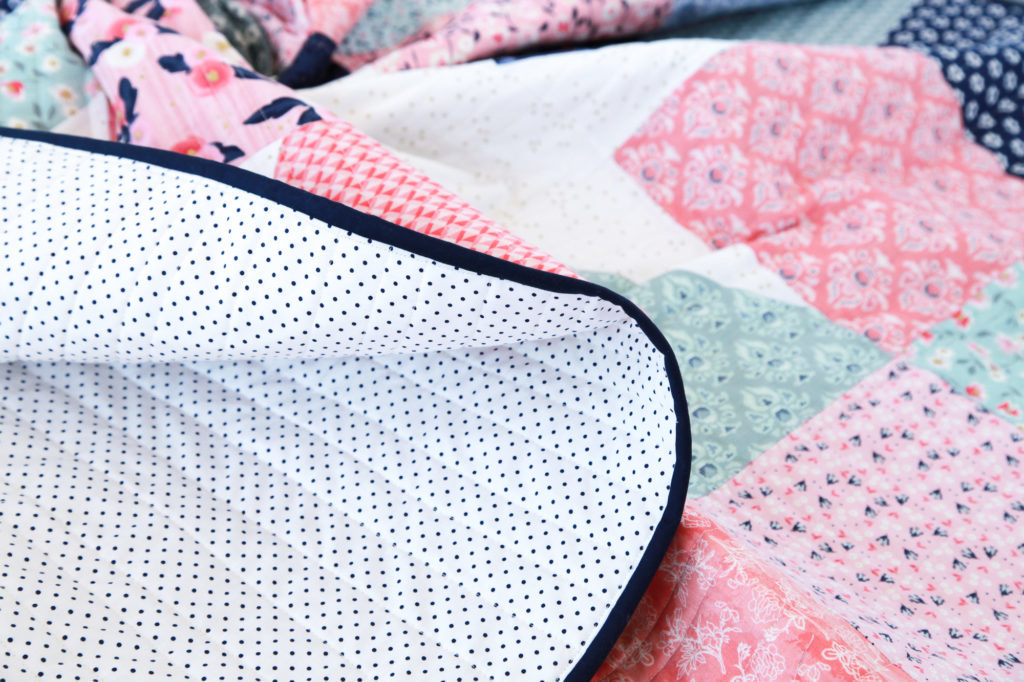 This WONKY START QUILT featured the romantic Midnight Rose collection on the front, paired with Navy Swiss Dot on the back. Perfect!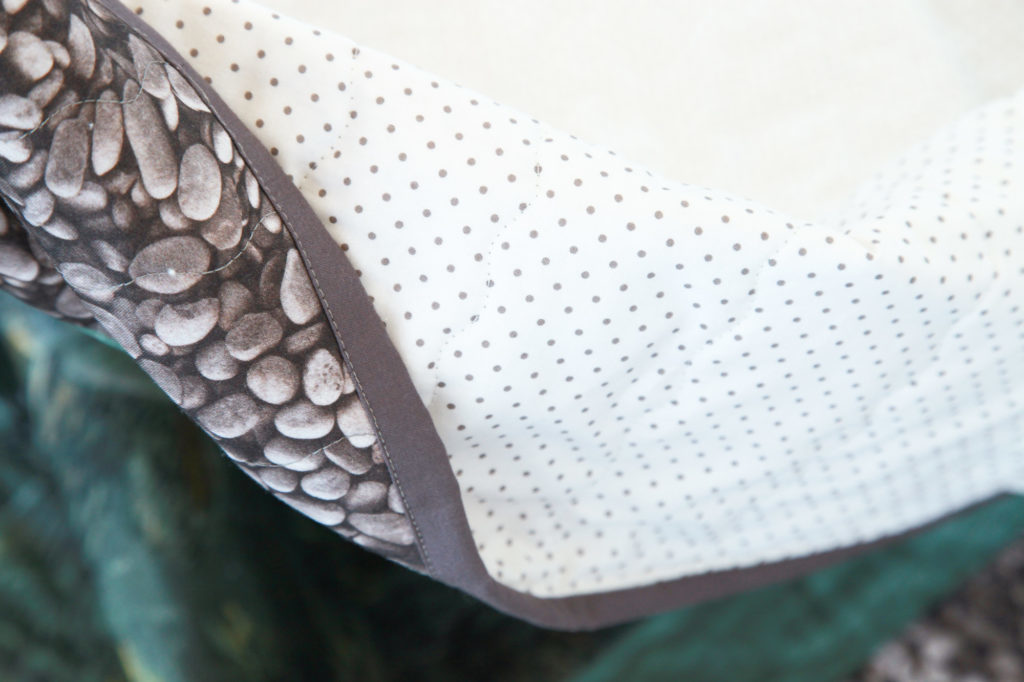 And here I used the Steel Swiss Dot to back the CRAPPIE PANEL QUILT. Swiss Dot is one of the few prints that is versatile enough to take you from vintage, to romantic, to cabin, to modern – you name it!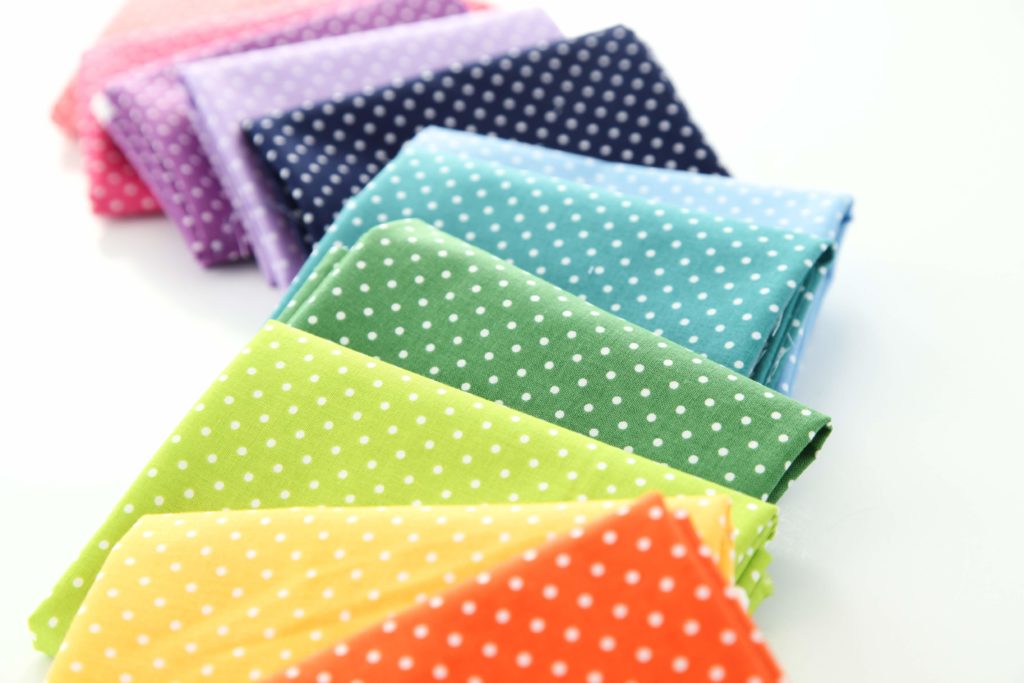 Riley Blake Swiss Dot is available now at your favorite local and online quilt shops. Pick up yours today and share your makes with us on Instagram using #swissdotfabric, #rileyblakedesigns, #iloverileyblake, and tag us @rileyblakedesigns.
Thanks for stopping by!