We are excited to introduce you to Sew Straight & Gather today as we begin a new week on the RBD Knit LOVE Blog Tour! Sew Straight & Gather offers sewing patterns for children's clothing that are beautiful, fresh and modern.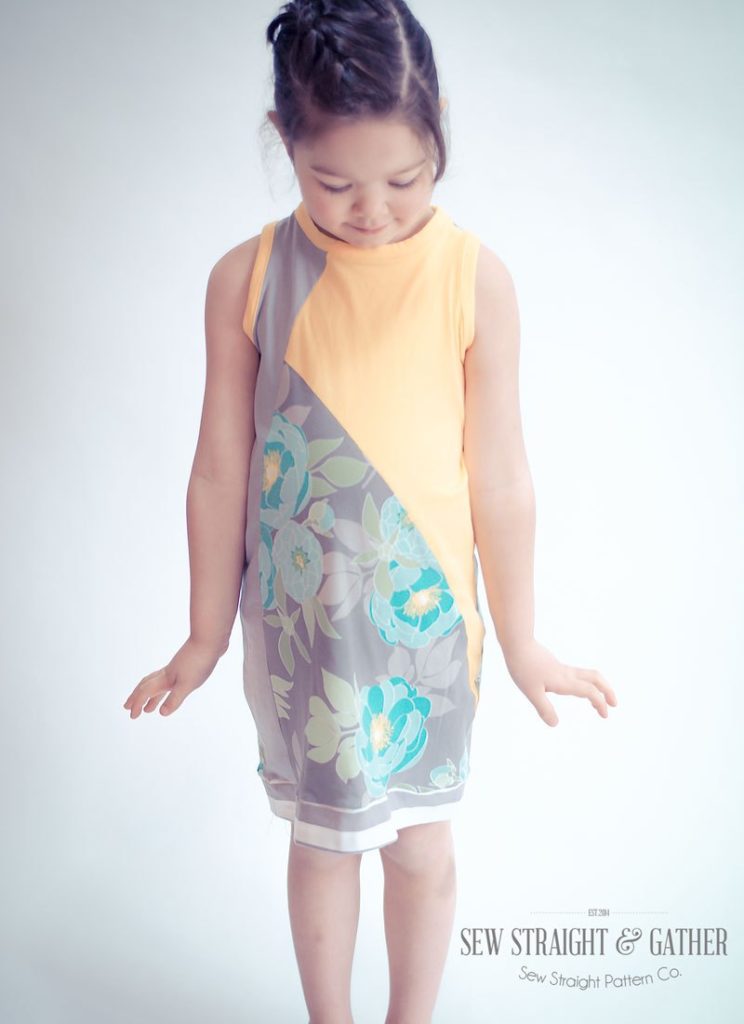 Terri, talented designer and owner of Sew Straight & Gather, is offering this FREE Geo Dress pattern in the coming weeks – wow! Hop on over to her blog for all of the details.
We love how Terri contrasted the sharp angles of her dress with the soft curved motif of the Cottage Garden floral knit fabric. This is a look that one could easily dress up for more formal occasions, or dress down for play.
Be sure to stop by Sew Straight & Gather for more details on this and other fabulous patterns for sale.