Need a quick, pre-cute friendly baby quilt? We have a fun little quilt to share with you today — the Patchwork Star Baby Quilt — and it is perfect for using up your 10″ squares.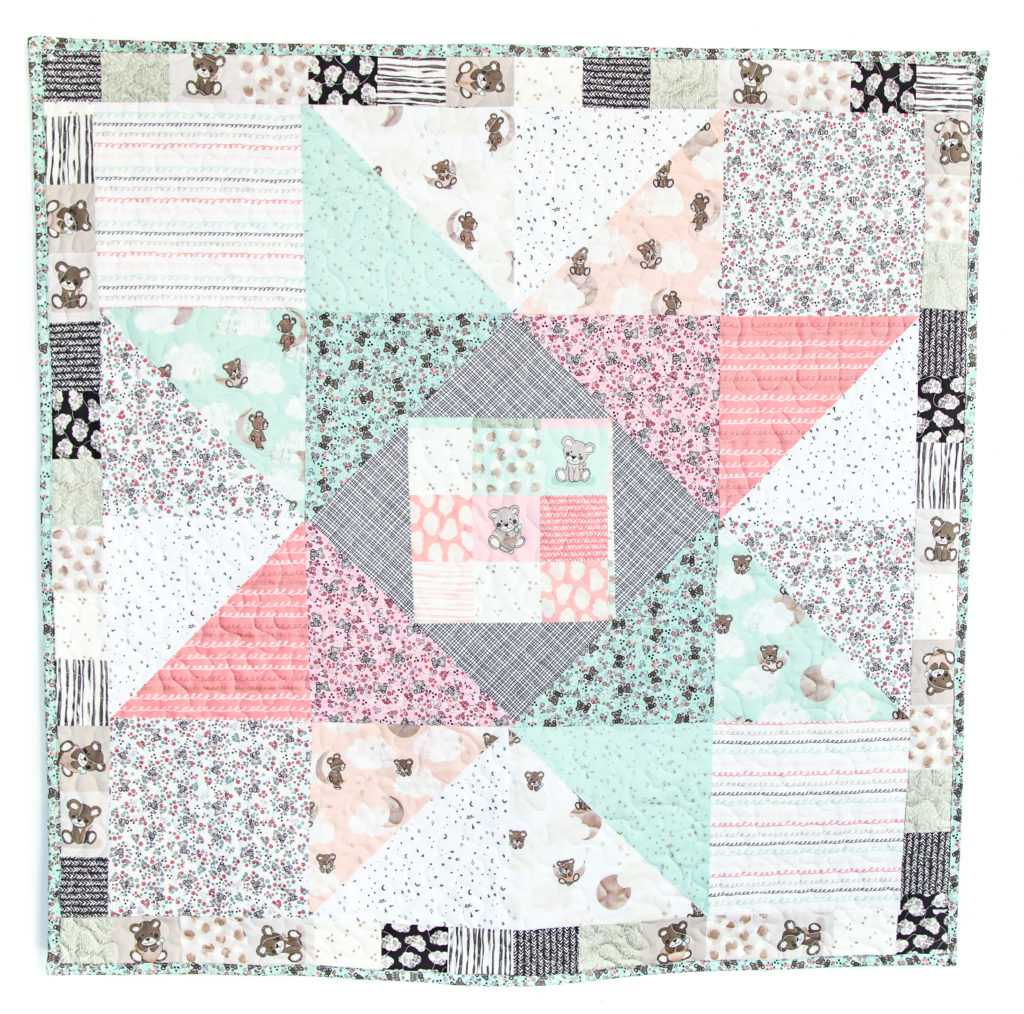 I used the FREE tutorial from Amy at DIARY OF A QUILTER to make this quilt. Amy's instructions are clear and easy to follow, making this a project you could finish in an afternoon.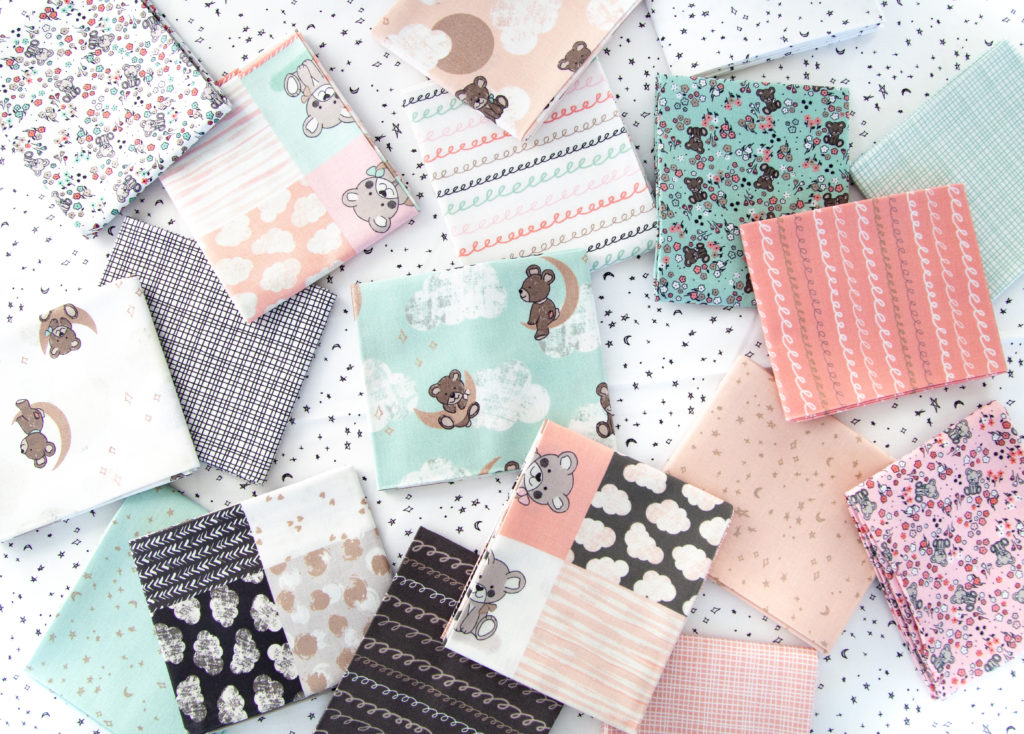 The fabric we selected is Sleep Tight by Gabrielle Neil. The shades pink, coral, mint, brown and gray are perfect for the modern nursery, while the sweet little teddy bears are timeless in their absolute cuteness!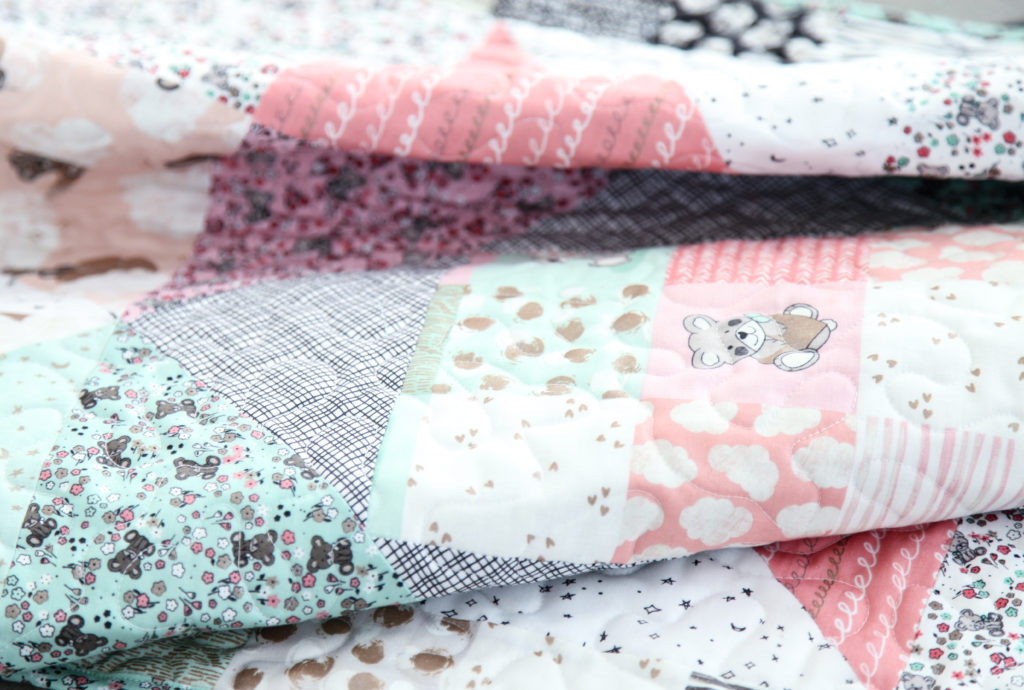 It is impossible to pick out a favorite print in this fabric line….the bears on the moon, the itty bitty stars, a tiny bear floral, dreamy little clouds, and all of that sparkle….it's all so adorable!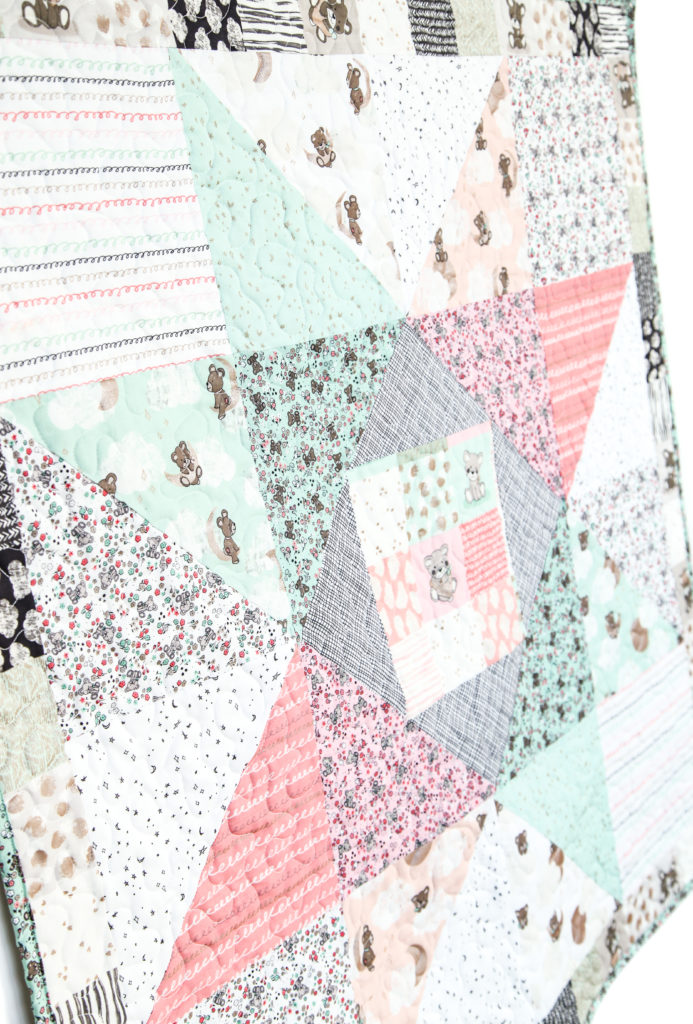 I followed Amy's tutorial pretty closely. Where her pattern called for pinks, I used pink and coral prints. Where her pattern called for greens, I used the mint prints. For the center piece, I used a square of the Multi Sparkle Cheater print. The triangles surrounding that center piece are the Gray Sleep Tight Weave. Where Amy calls for assorted white prints, I used the White Garden, Starry Night, Main, and Stripe prints.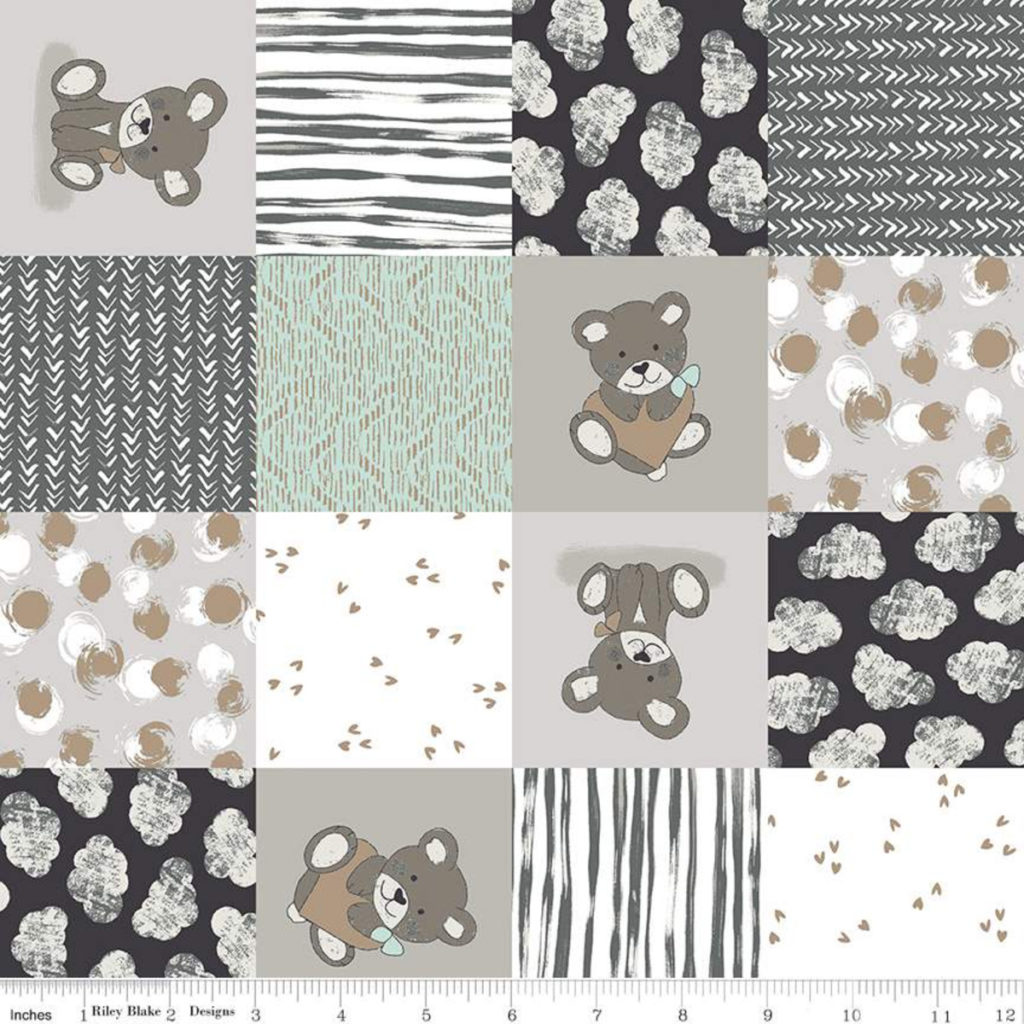 I made one small change to Amy's pattern. Instead of piecing strips together for a patchwork border, I cut strips from the Gray Sparkle Cheater print and used those to create the border.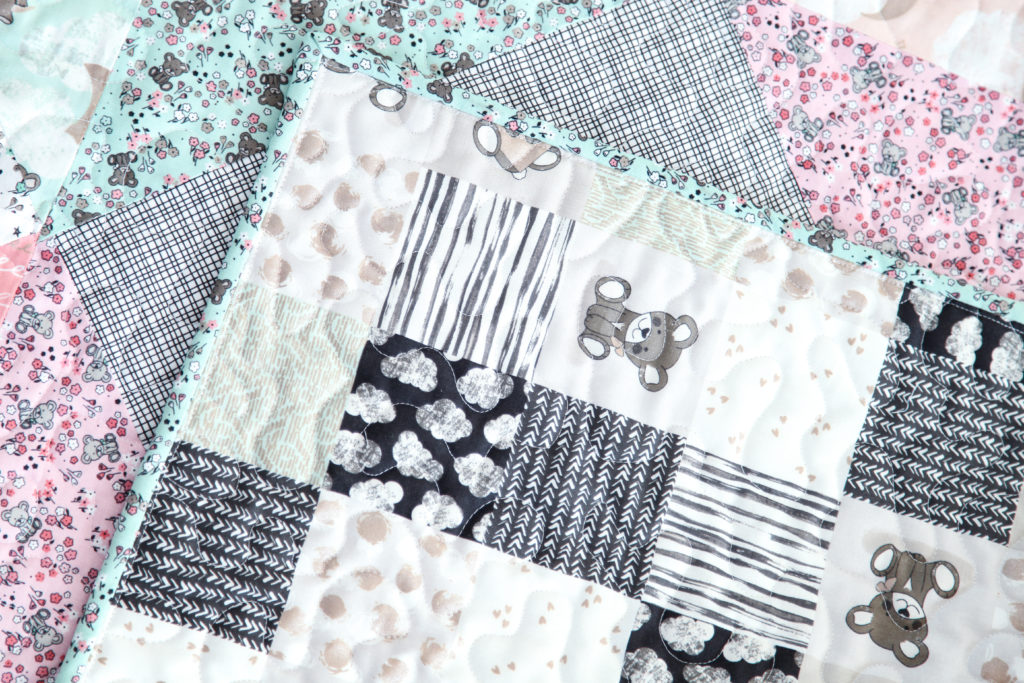 For the quilt back, I used more of the Gray Sparkle Cheater print. Because it looks like patchwork, the quilt is reversible — basically giving you two quilts in one.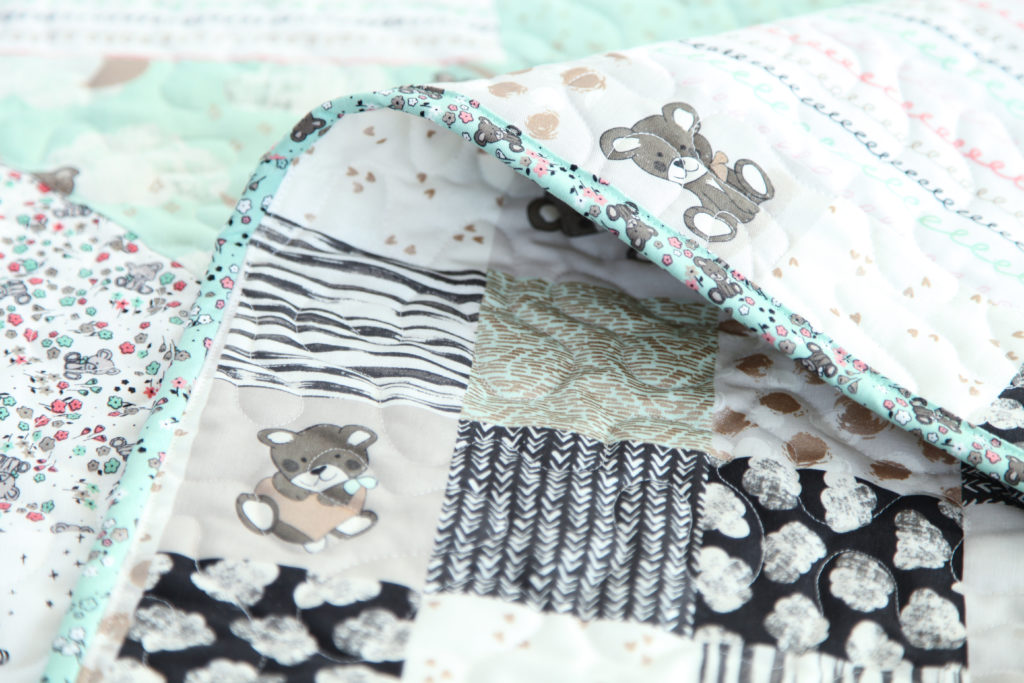 I used Mint Garden for the binding. Seeing those little bears on the binding gives you an idea of just how tiny and cute they really are!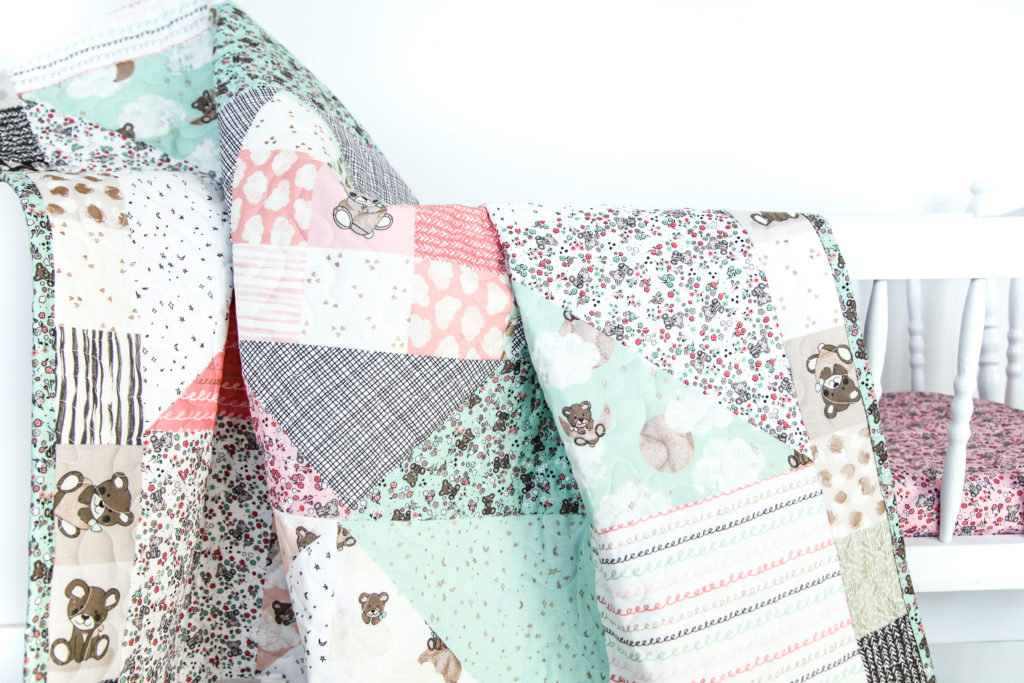 Such a lovely homemade gift idea! Cuddly little bears on a cuddly baby quilt…what could be better?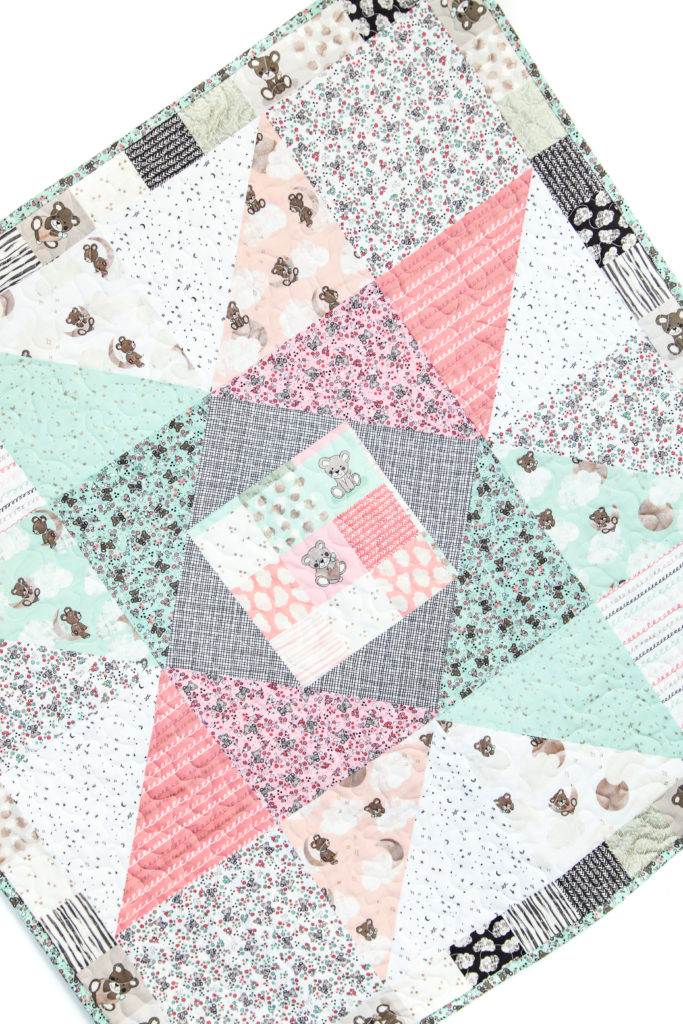 Grab a 10″ stacker of Sleep Tight to make your very own Patchwork Star Baby Quilt today. You can find Amy's free tutorial HERE. You can also follow Amy on Instagram @diaryofaquilter for more fun project ideas and inspiration.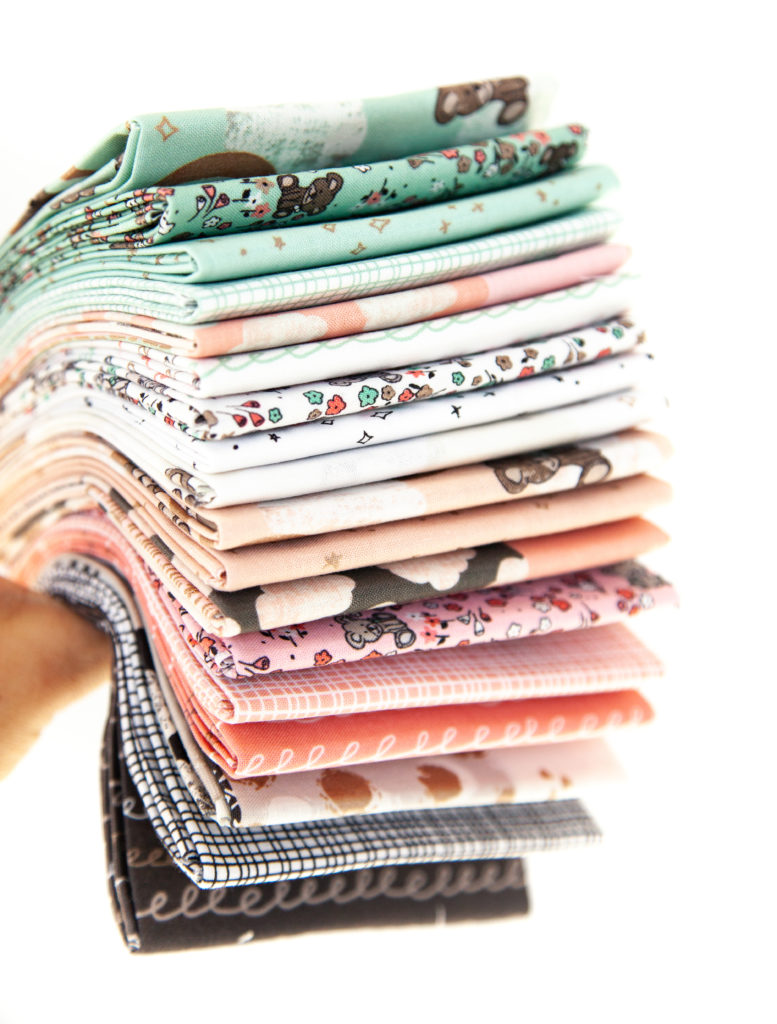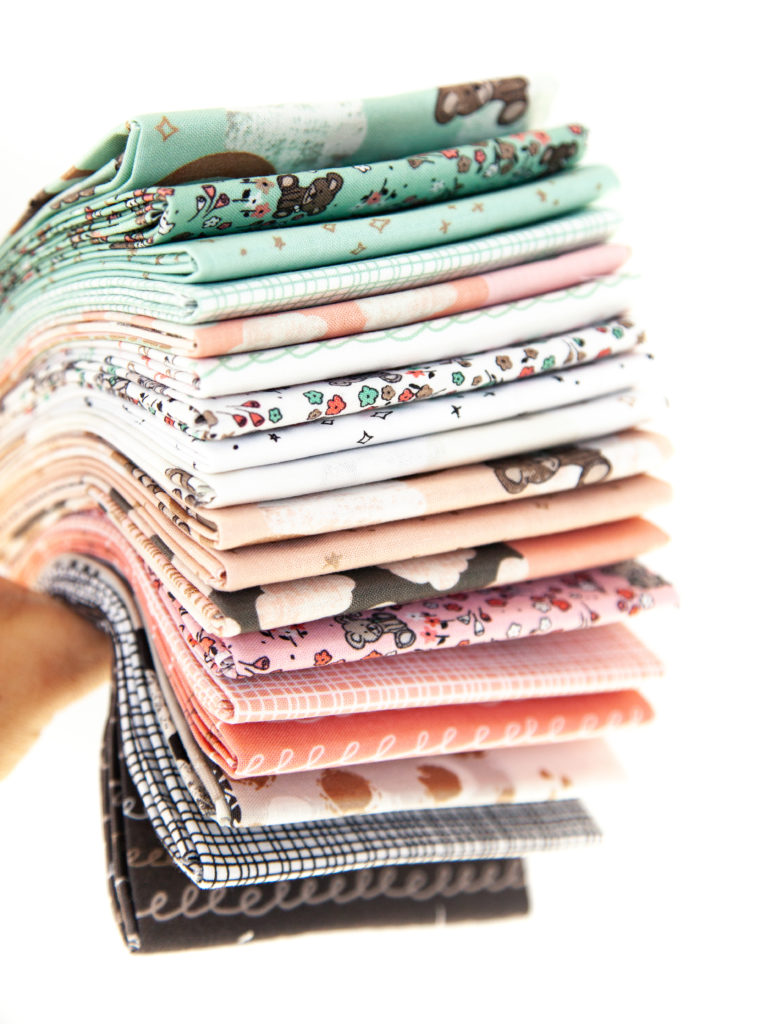 Sleep Tight, designed by Gabrielle Neil, is available now at your favorite local and online quilt shops. Pick up yours today and share your makes with us on Instagram using #sleeptightfabric, #rileyblakedesigns, #iloverileyblake, and tag us @rileyblakedesigns.