Today we are taking a sneak peek at Blessed Beyond Measure, the newest collection to come from talented designer, Stacy West.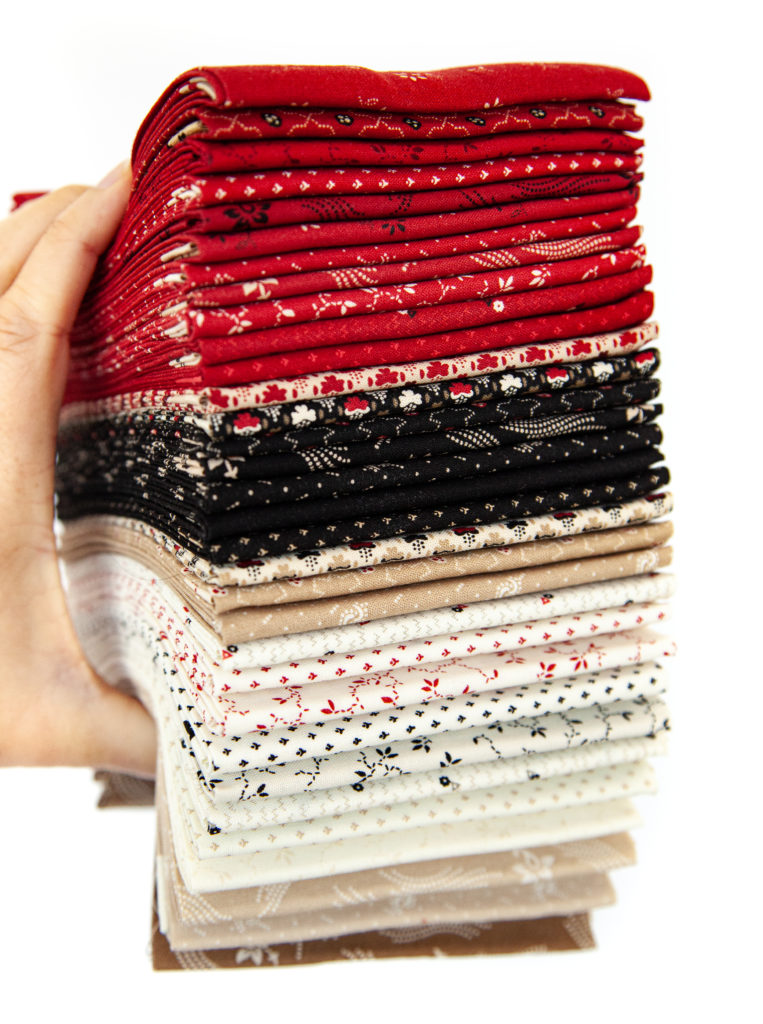 From the designer, "Blessed Beyond Measure is a curated collection inspired by growing up with three generations of handwork and sewing enthusiast women. I built the collection around memories of playing in my great grandmother Lily's button box, working on 4-H projects, gardening with my talented mother, and watching over my grandma Avis' shoulder as she embroidered. "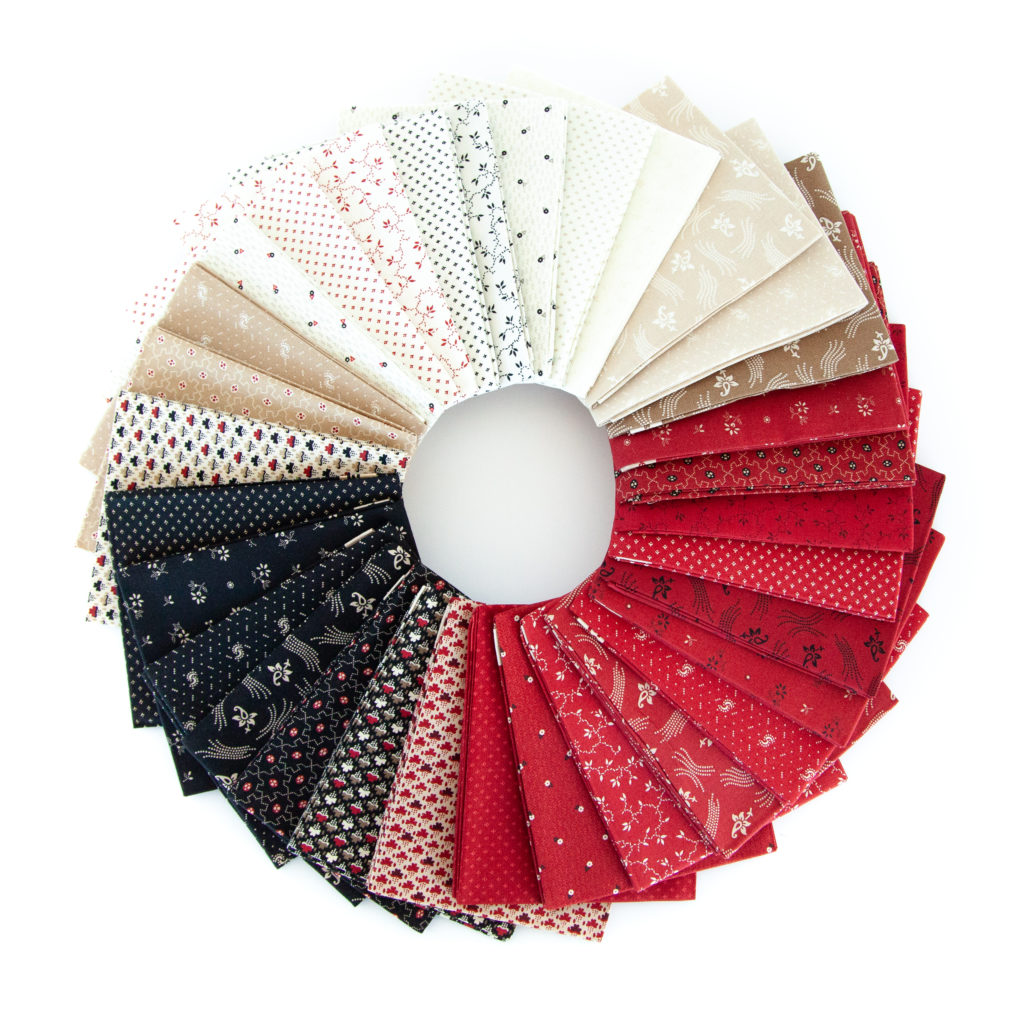 The collection is loaded with deep, saturated tones of red, black, beige, paired with some creamy off-white low-volume prints.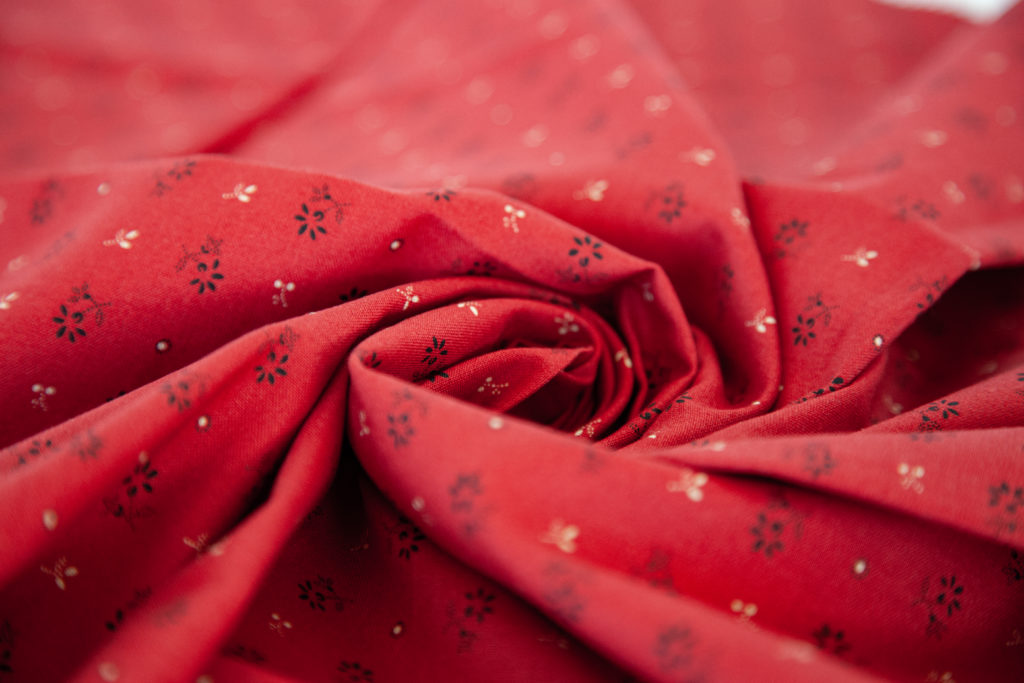 Let's take a closer look at some of the designs. This Red Ditzy features tiny black flowers, cream-colored leaves, and the teeniest little black and cream dots.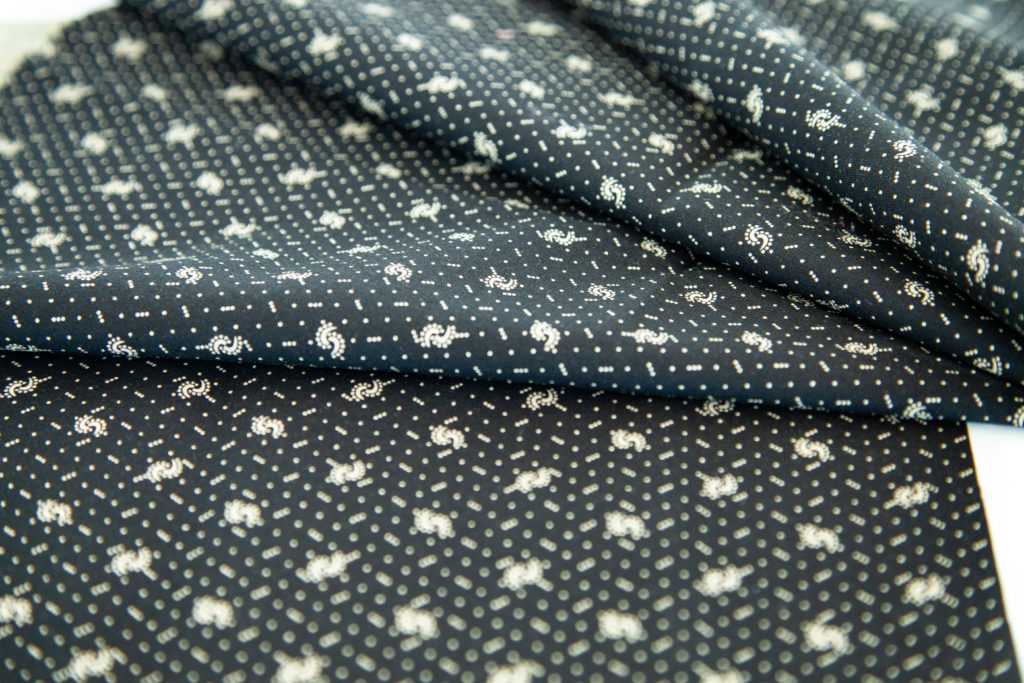 We love the Black Serpentine print. All at once simple, bold, and delicate.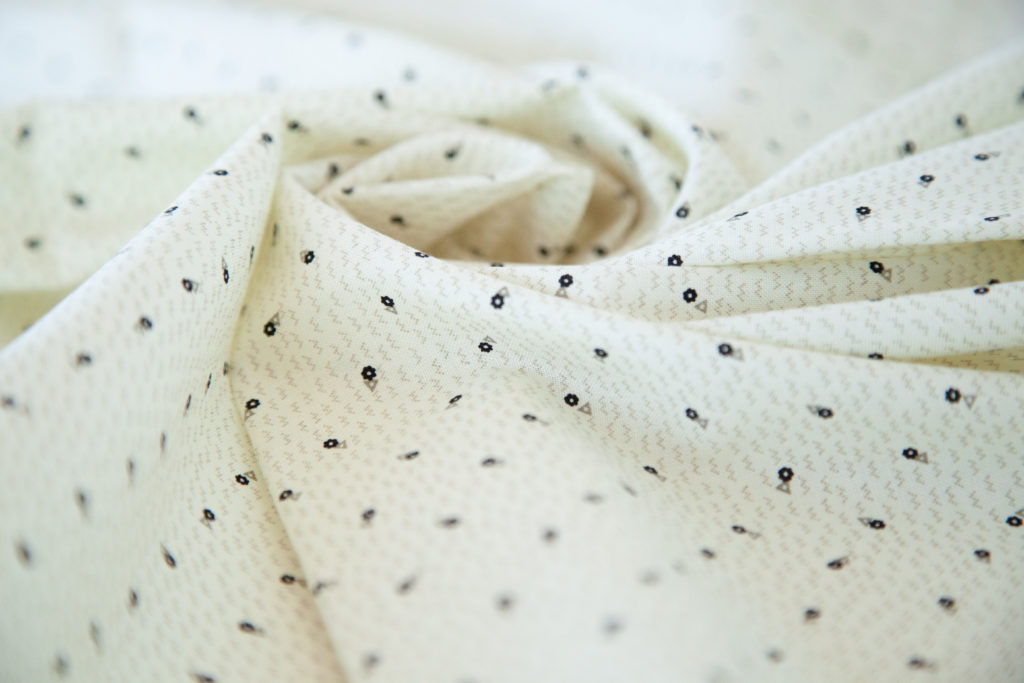 And who doesn't love a good low-volume fabric? The Cream Geo has itty bitty circles and triangles on a cream, slightly textured looking backdrop. Perfection!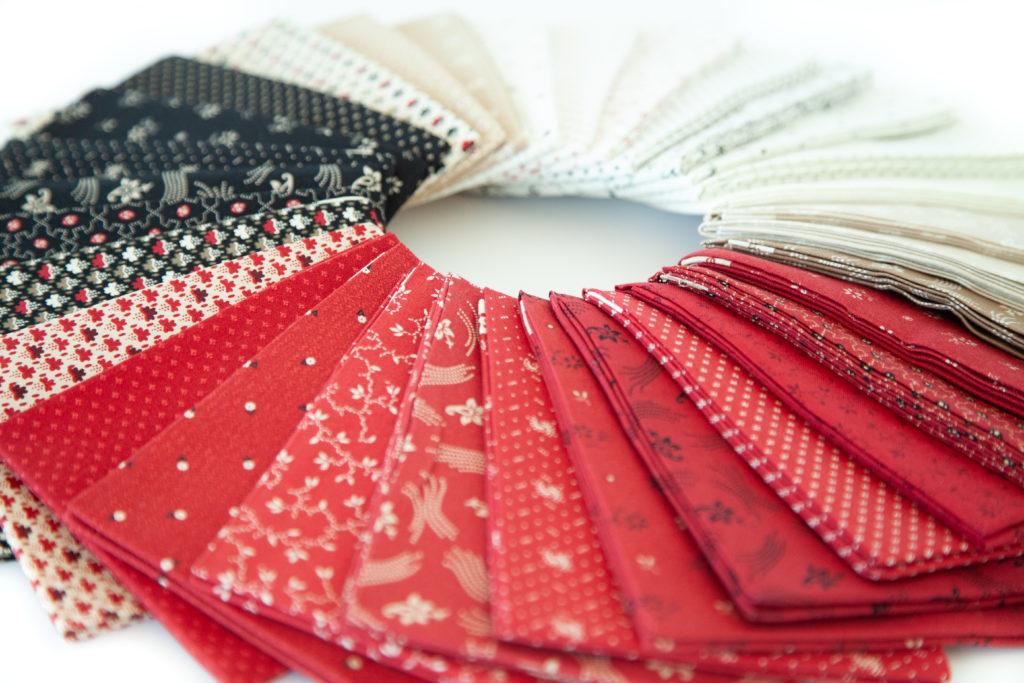 You can really see and feel the vintage inspiration in these fabrics. They.Are.Beautiful!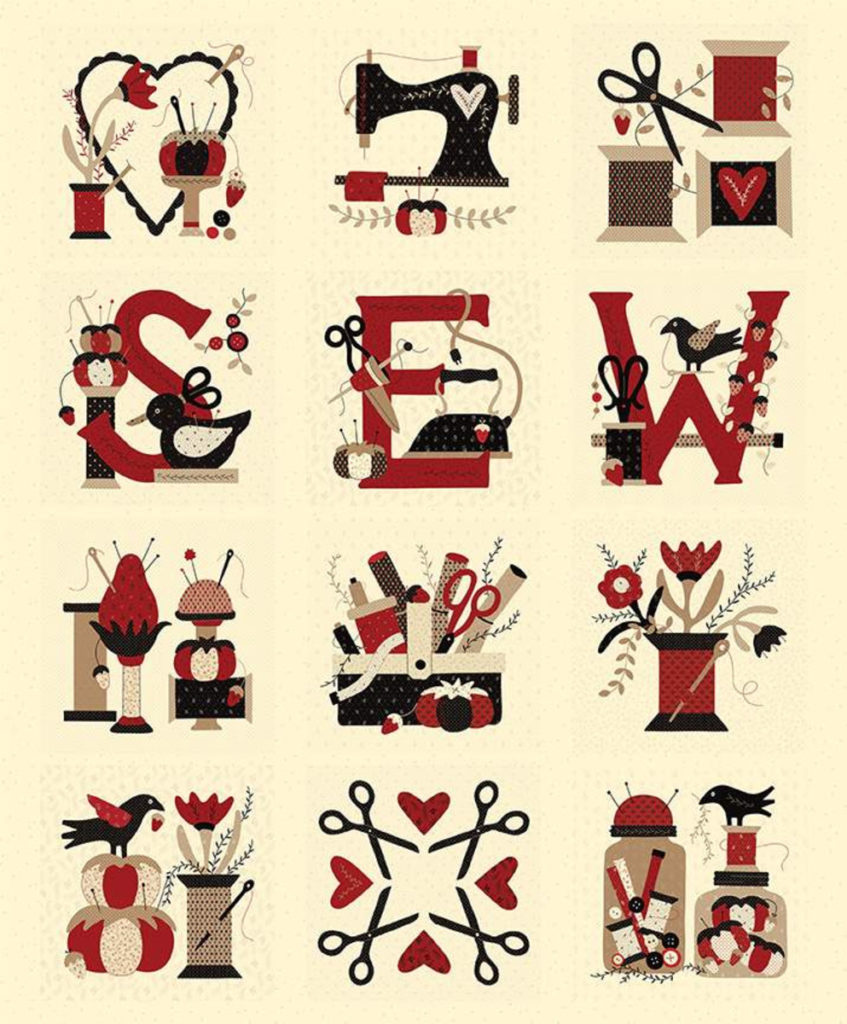 You'll also find two fabulous fabric panels in this collection. The first is this 36″ x WOF Thimble Blossoms Panel. This makes a great beautiful quilt…simply add some quilt blocks and/or border strips. Dress it up or keep it simple — you decide!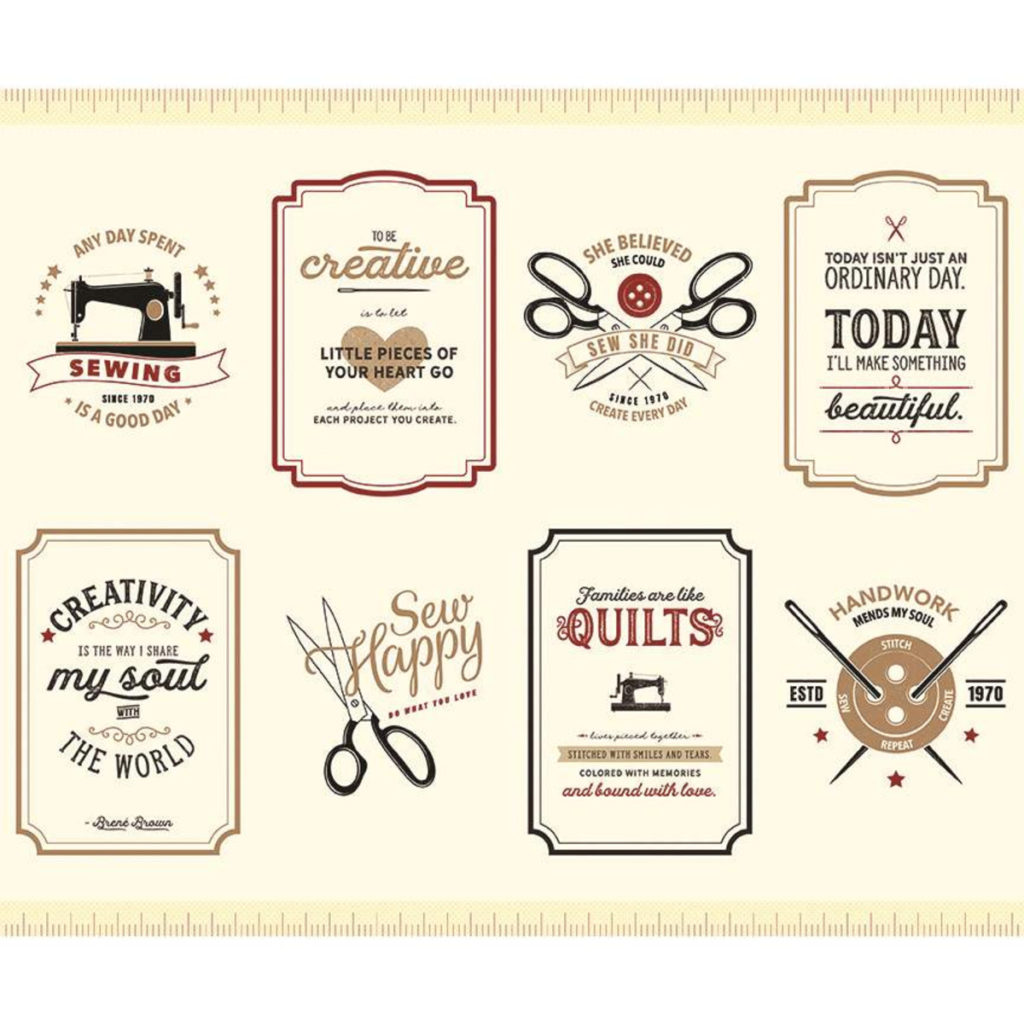 The second panel is this 36″ x WOF Sew Creative panel. Perfect as-is, or cut up the different posters and incorporate them into quilts, bags, pillows, and more!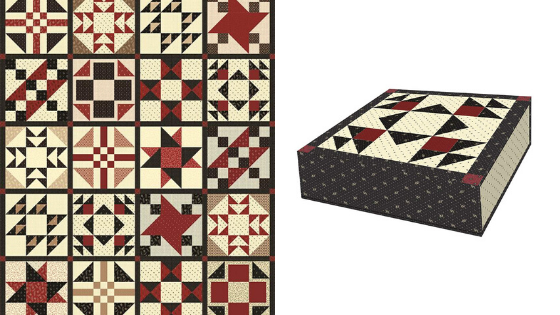 The Sampler Quilt Kit with its coordinating keepsake box will be available in September, along with many other beautiful quilt and pillow patterns.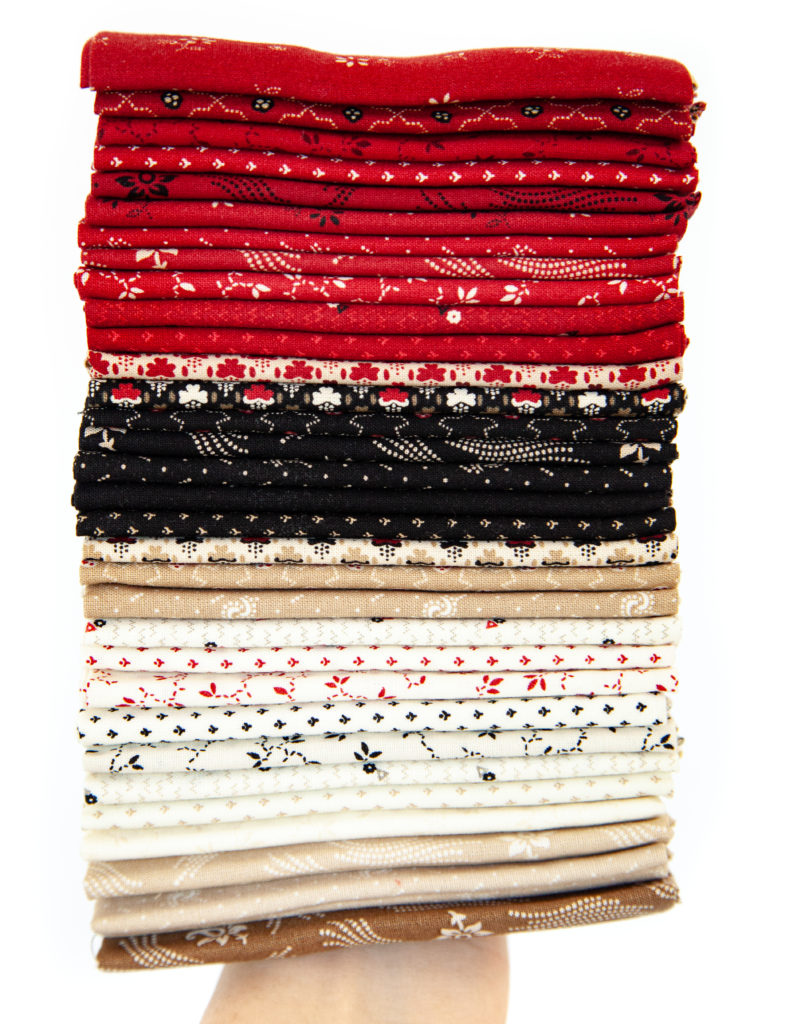 Blessed Beyond Measure, designed by Stacy West, is scheduled to arrive on store shelves in August! Pre-order yours today to get your hands on one of these must-have bundles, and share your makes with us on Instagram using #stacywestfabric, #rileyblakedesigns, #iloverileyblake, and tag us @rileyblakedesigns.
Thanks for stopping by!