Everyone loves a quilt pattern that is equal parts quick and cute, and this fun quilt by Melissa at HAPPY QUILTING MELISSA is just that!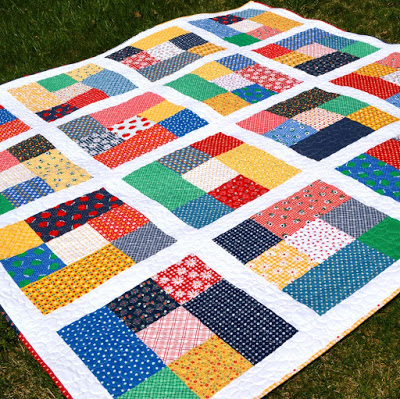 Melissa used the Sunnyside Ave and Gingham Girls fabric collections designed by Amy Smart to create this bright, retro, and very cuddle-worthy quilt!
Hop on over to Melissa's BLOG for more photos and details about the free pattern! You can follow Melissa on Instagram @happyquiltingmc.
Be sure to also follow Sunnyside Ave designer, Amy Smart, on Instagram @diaryofaquiter.
Thanks for stopping by!