Hello Friends
Goodness I am excited for today. I have such a quilty project to share made from one of the sweetest fabric collections I have had the pleasure to work with – Sweet Picnic. This collection is the latest from talented illustrator Natalia Juan Abello and let me tell you, as soon as it arrived I wanted to pack a picnic and get straight to some rolling hills to make daisy chains. It so strongly evoked childhood for me.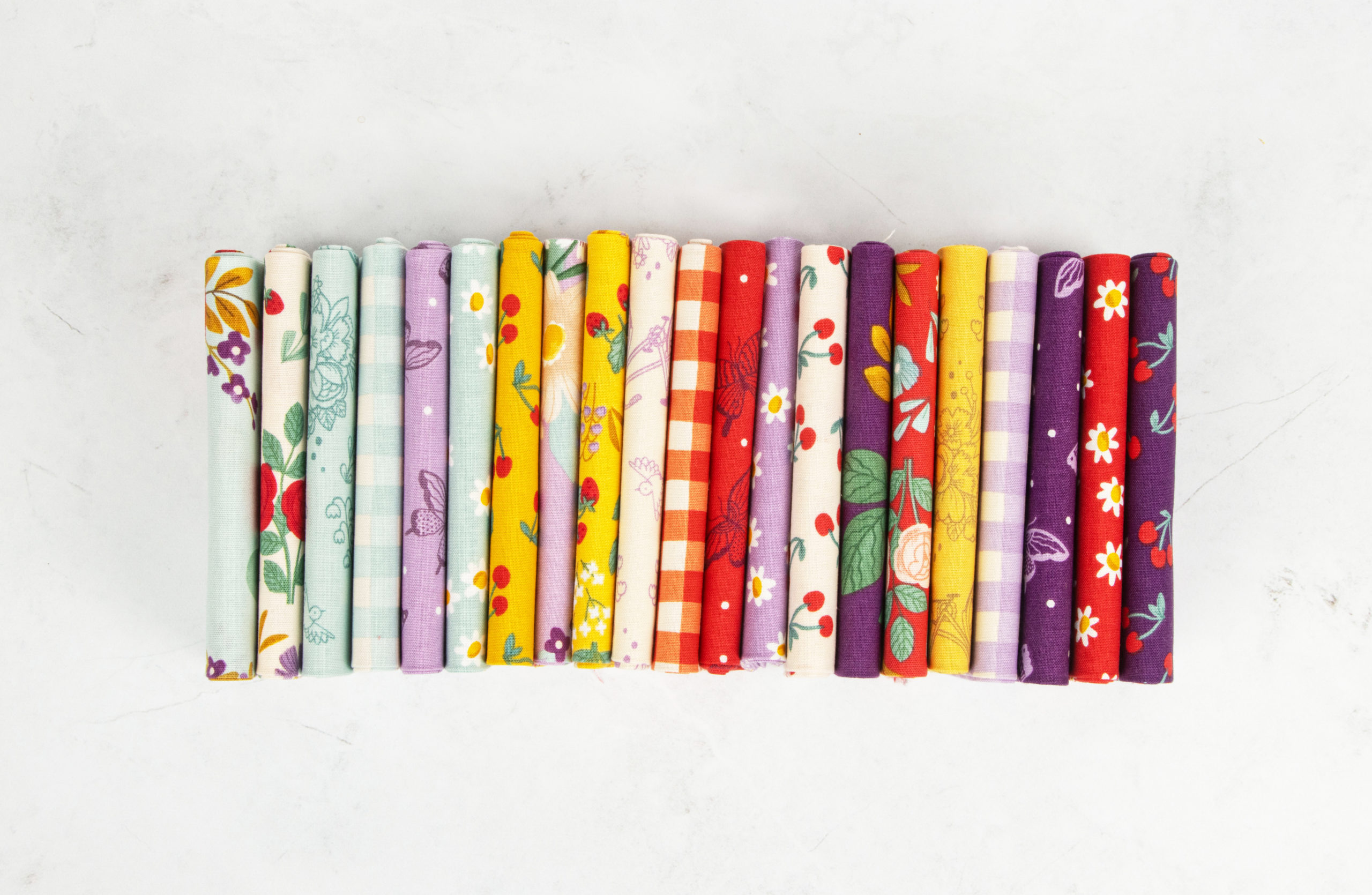 Look at all that deliciousness! Any fabric collection that brings me sweet florals, cherries, ginghams and bicycles will always be a winner for me.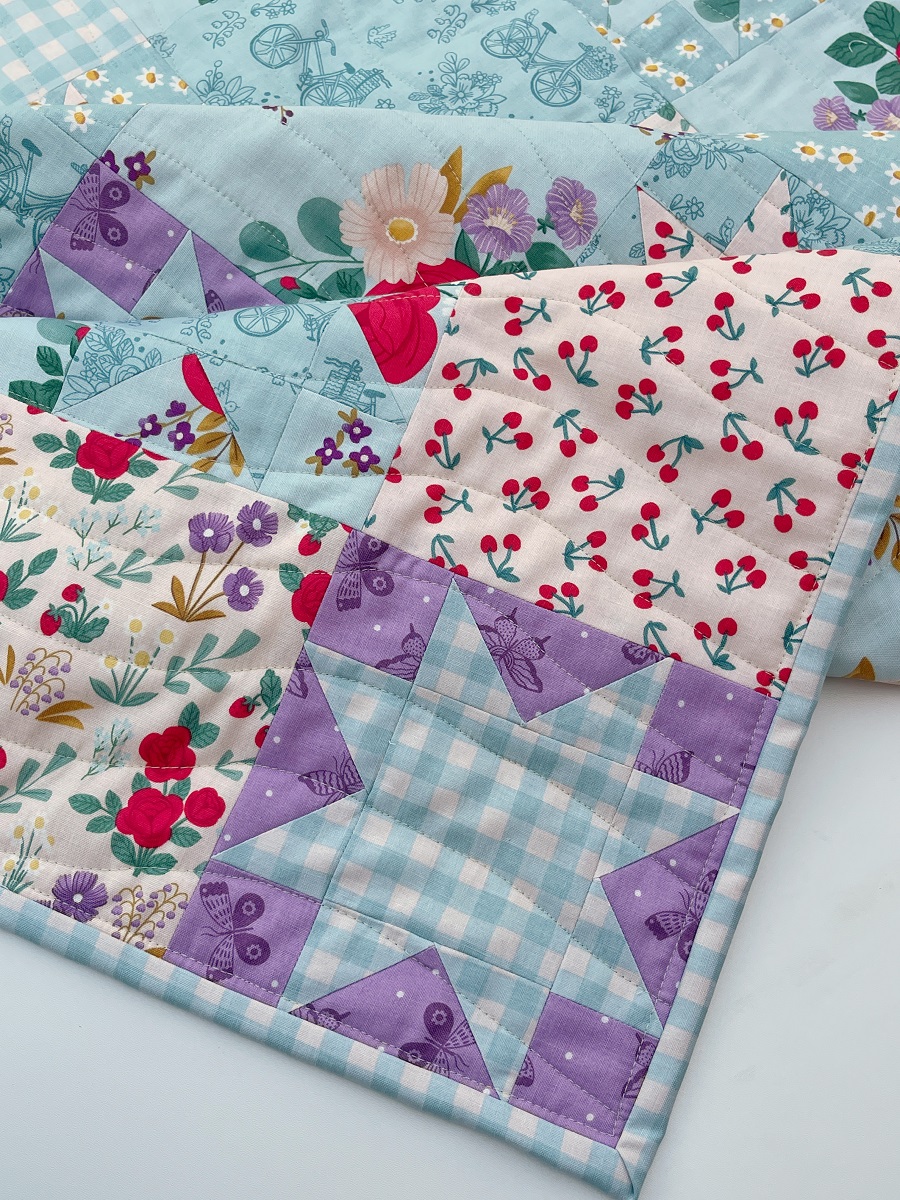 As soon as the fabric arrived I knew that I wanted to make a quilt for a sweet little lady that has just been born to our family. I really fell in love with the sky blue colour way and used that color as the basis of selecting prints. Adding a star block kept with the traditional feel of the collection and allowed me to add some interest.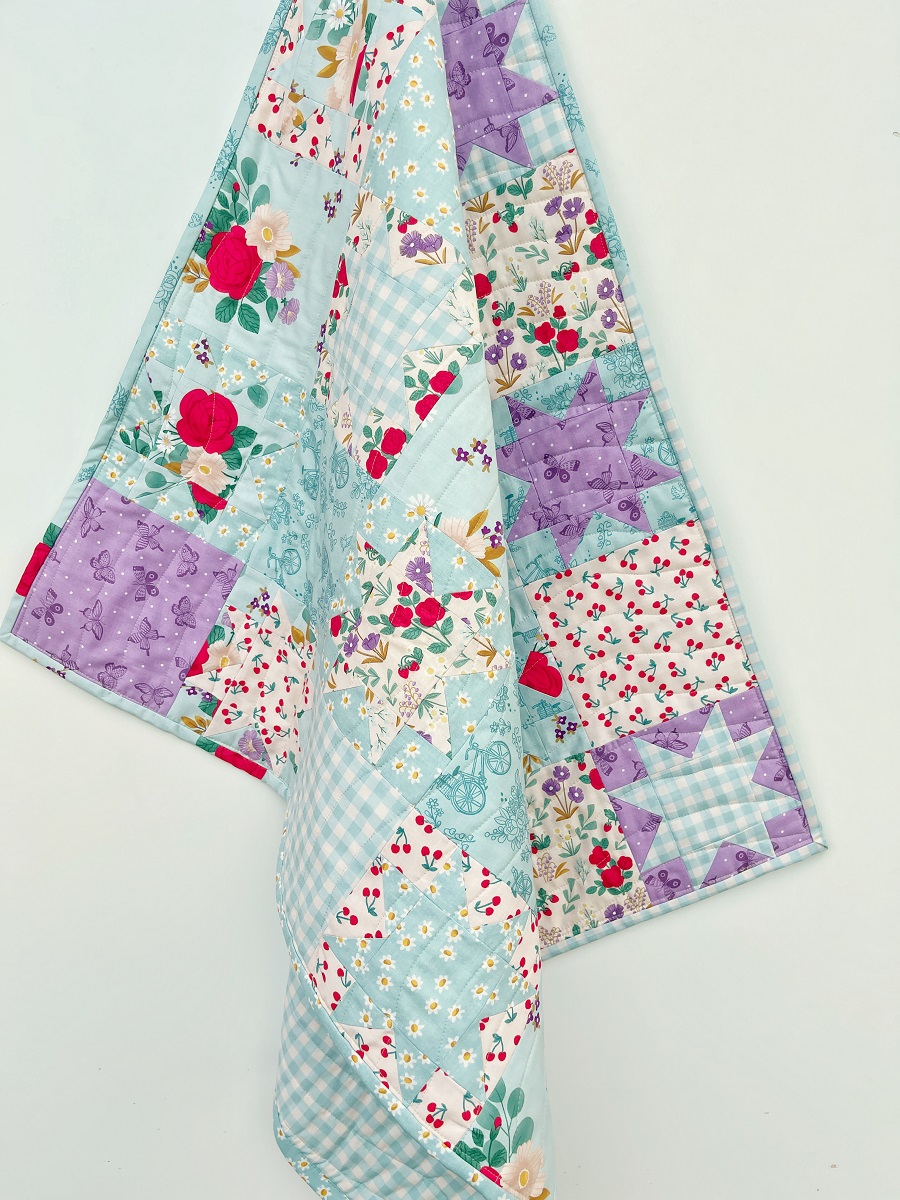 I dont think i could have found a better project for this collection – it really feels like fabric kismet.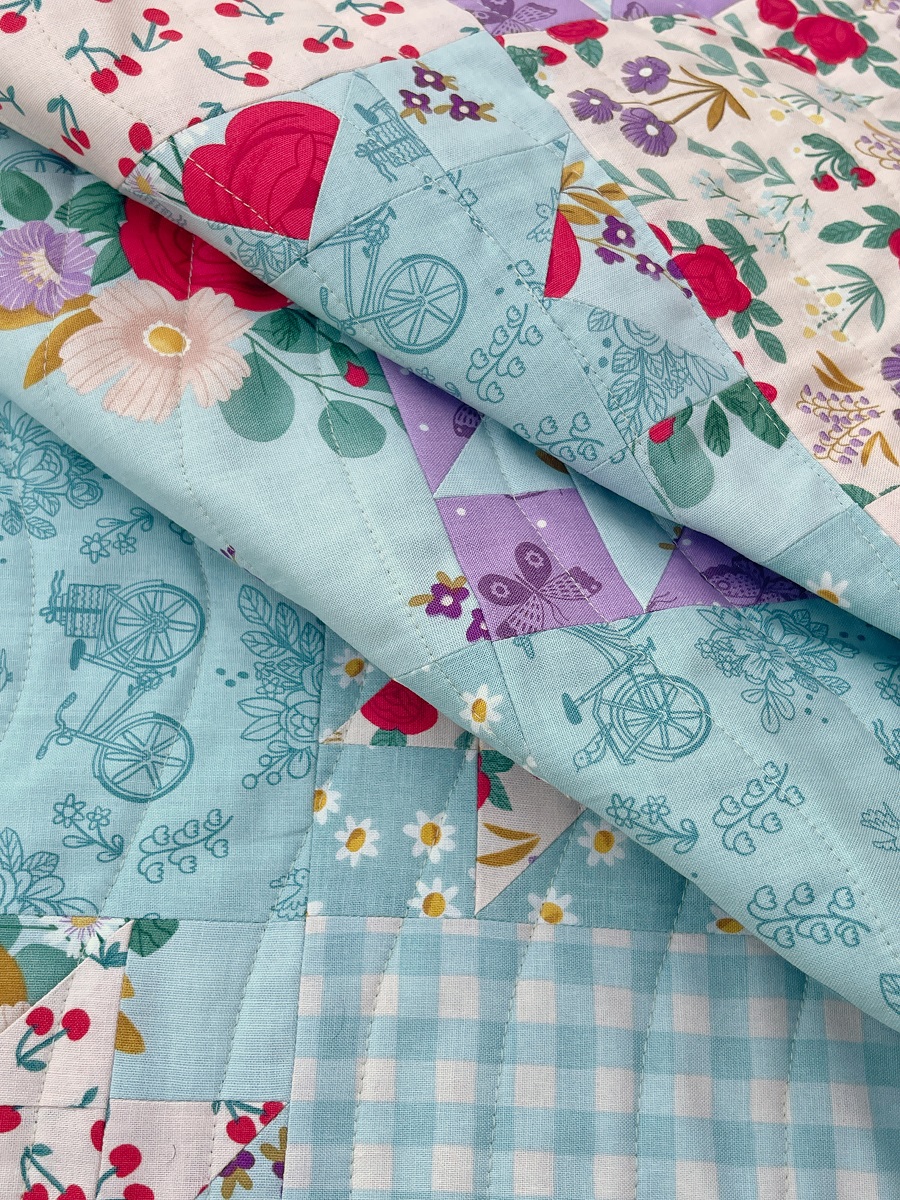 I quilted using my favourite wavy lines but echoed them to keep things soft. Each line is around 1″ apart and it was a quick but effective way to add softness. I ordered extra of the main and gingham prints to create a pieced back and did a scrappy binding using all the blue prints.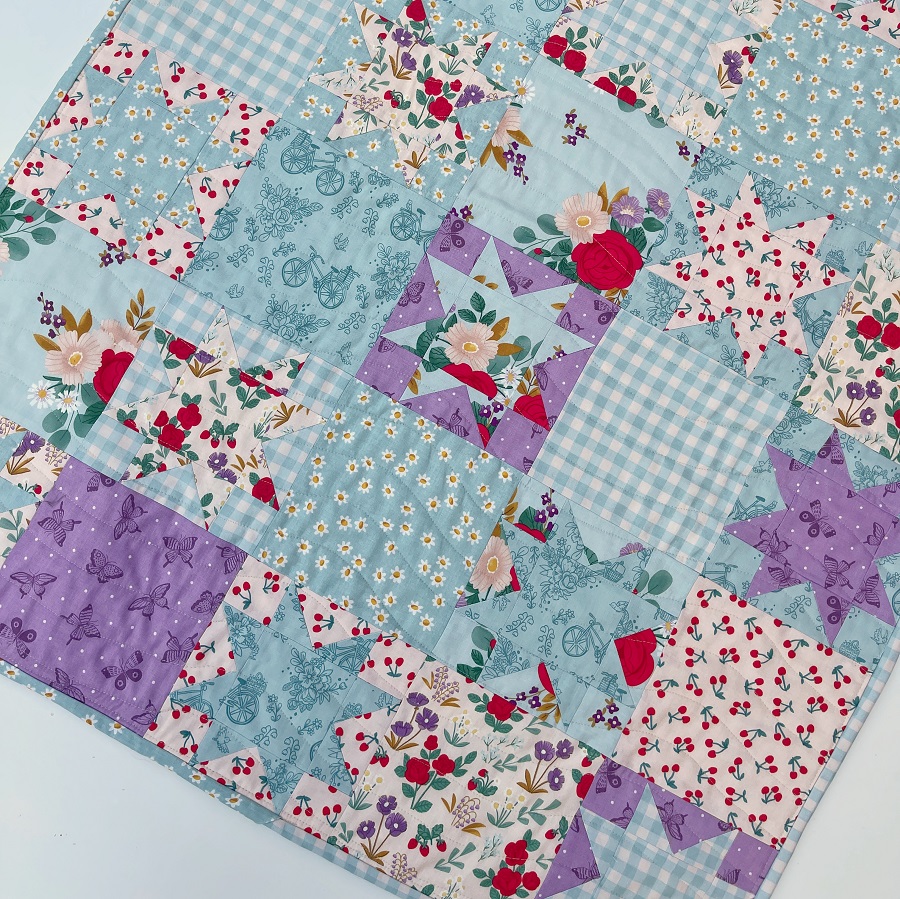 I decided to take myself out of my comfort zone and use the no-waste method to create 4 of the flying geese blocks at a time. I tried this method a few years ago and it was disastrous however this time around I followed this tutorial by Amy Smart (Diary of a Quilter) and they turned out perfectly. I still lost some points in there but to be honest I have no intention of ever being a perfect quilter.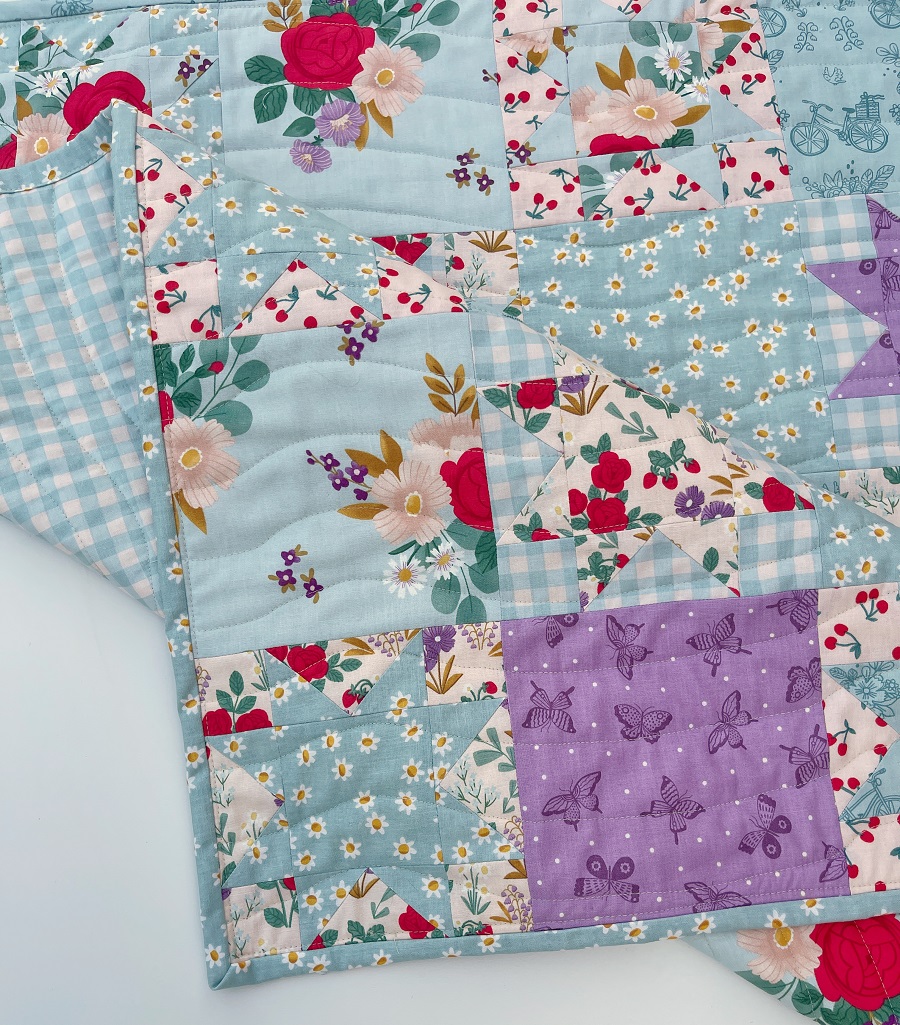 I have created a project sheet for those of you who would like to make a Sweet Picnic quilt of their own. It shows the fabrics I used, the layout of the quilt and has a cutting chart included.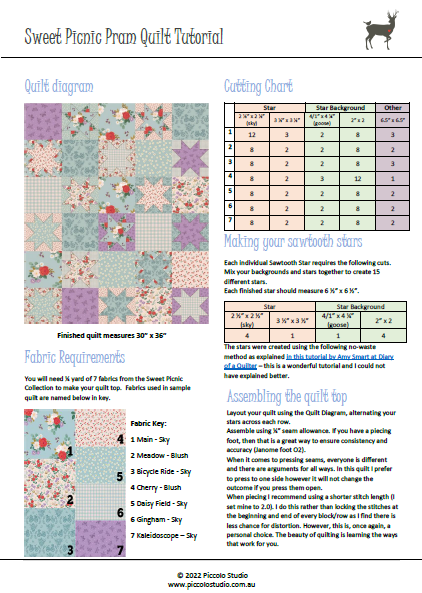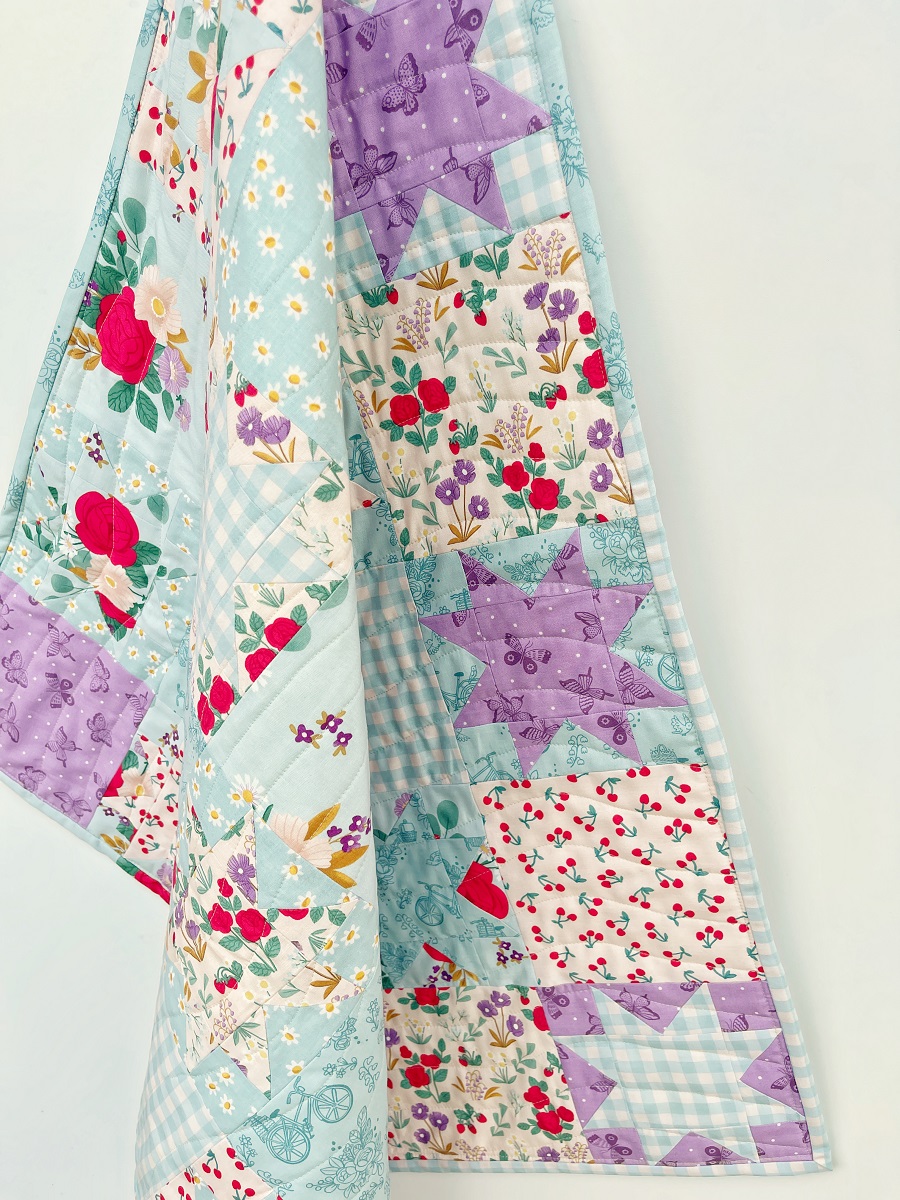 I am really looking forward to gifting this next week – I can already imagine the adventures it will go on. I hope you get joy from making your own version.
Sarah xxx