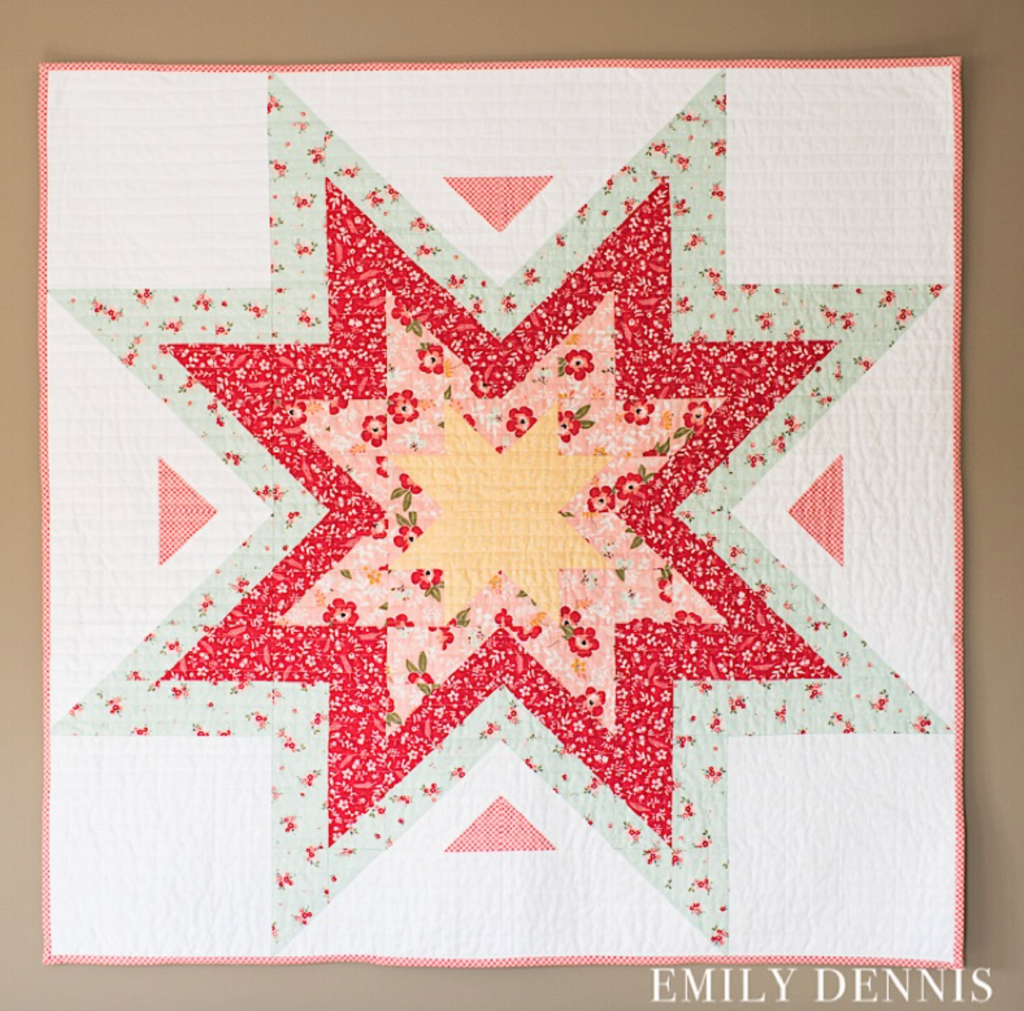 Sedef Imer's Sweet Prairie fabric collection is filling quilter's minds everywhere with visions of florals and gingham in bold and soft hues of reds, corals, minty aquas and delicate yellows.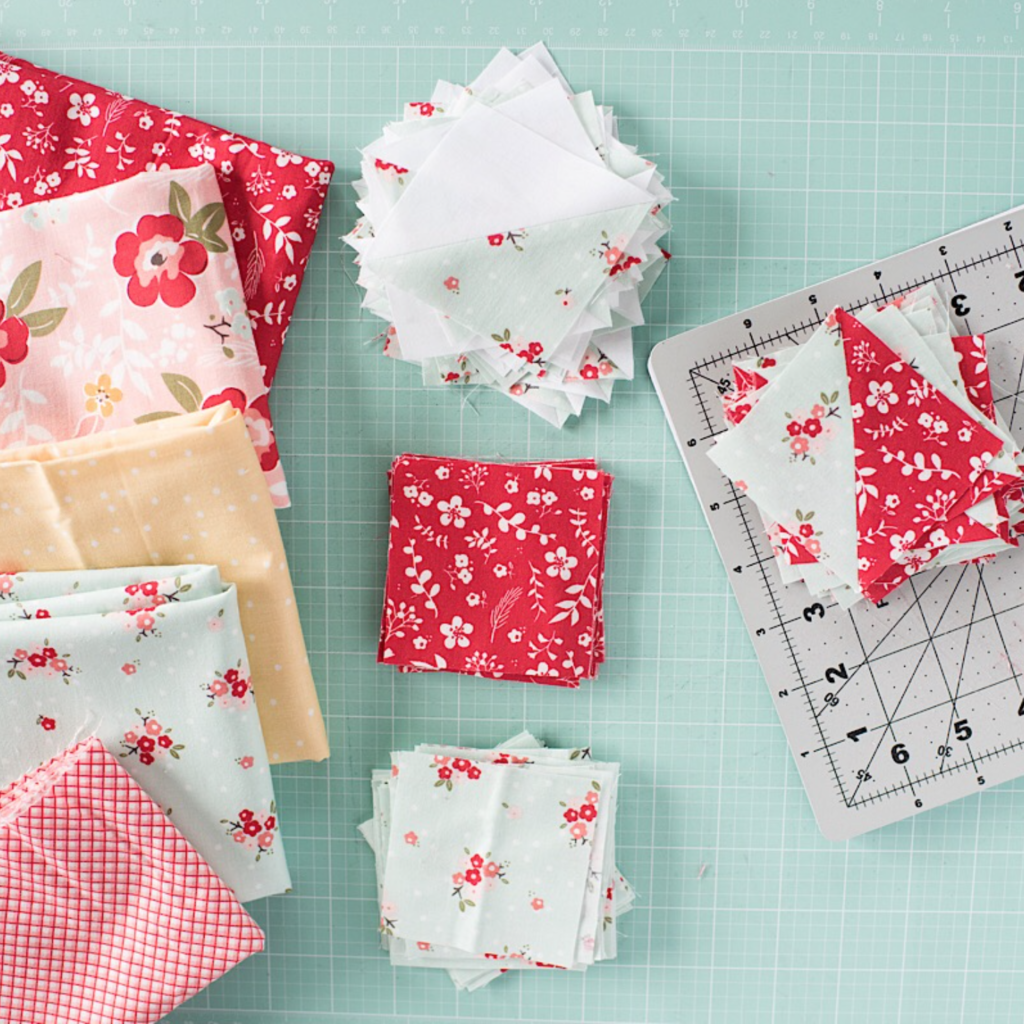 This Expanding Stars Baby Quilt by Emily Dennis of Quilty Love brilliantly shows off these prints and colors with its dramatic layered start motif.
Click HERE to visit Quilty Love for more photos and information about this gorgeous quilt.
You can follow Emily Dennis and Sweet Prairie designer, Sedef Imer, on Instagram @emily_dennis_  and @downgrapevinelane.
Thanks for stopping by!