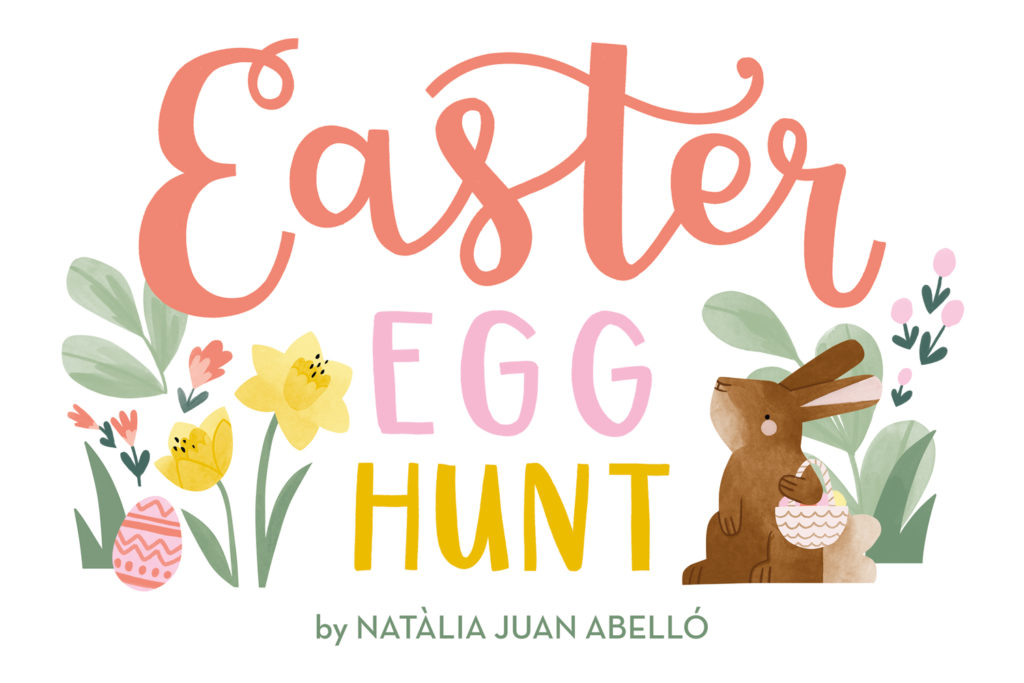 Hello! I'm Natàlia, the designer behind 'Easter Egg Hunt' fabrics. I hope today you're discovering lots of lovely fabrics and projects at Riley Blake's Virtual Quilt Market.
I'm very excited to introduce you to my first collection 'Easter Egg Hunt' which will be in shops in December 2020. It features 6 different designs in 3 varient colorways each, and is filled with cute bunnies, ditsy wildflowers and of course, Easter eggs!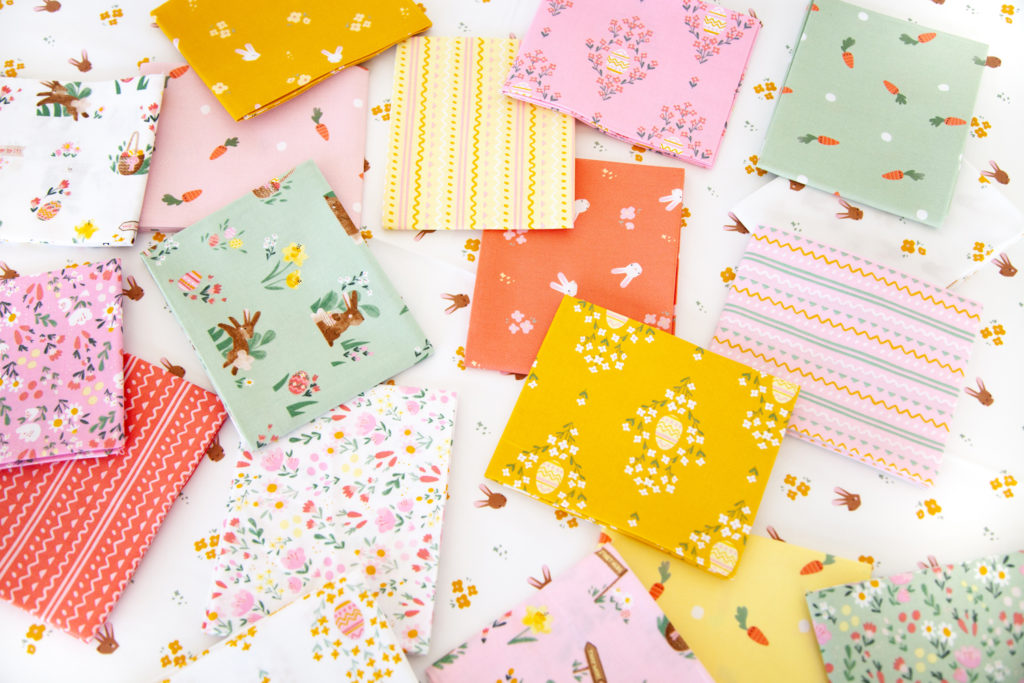 Let me take you through the creative process…
I live in England, and each year I forget how long and dark winter can be. In those months I often find myself daydreaming about April and Spring, and how suddenly everything around me starts to change. I love spring! It's a time of walking my dog and spotting the first buds, daffodils growing everywhere and if I'm lucky, a cute little rabbit playing hide and seek on the green fields. Those thoughts and memories inspired me to create a collection tied in with one of my favourite holidays: Easter.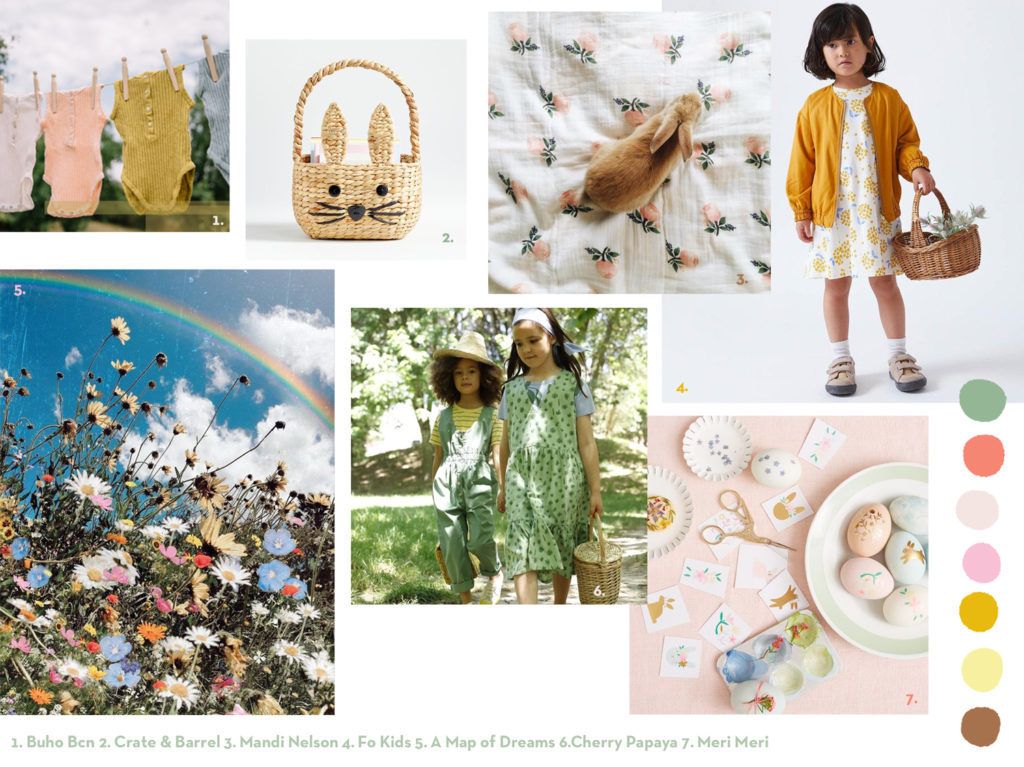 I always start with a moodboard that evokes my ideas, which I use to sketch out the elements for the patterns and helps me create a fresh colour palette. I loved the soft pinks and mints against the stronger, warm tones of mustard and coral hues.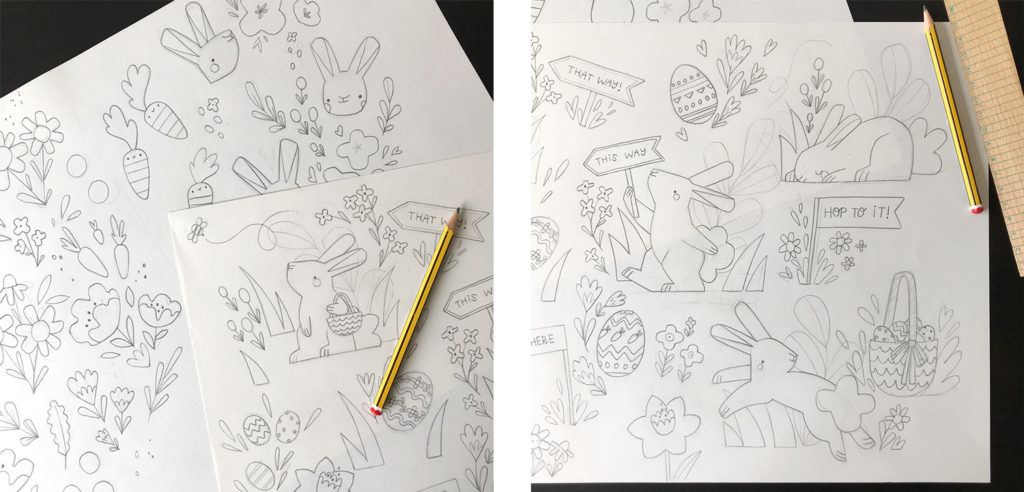 Once I had a clear vision how the collection would feel and had brainstormed what elements I definitely wanted to include, I sketched away!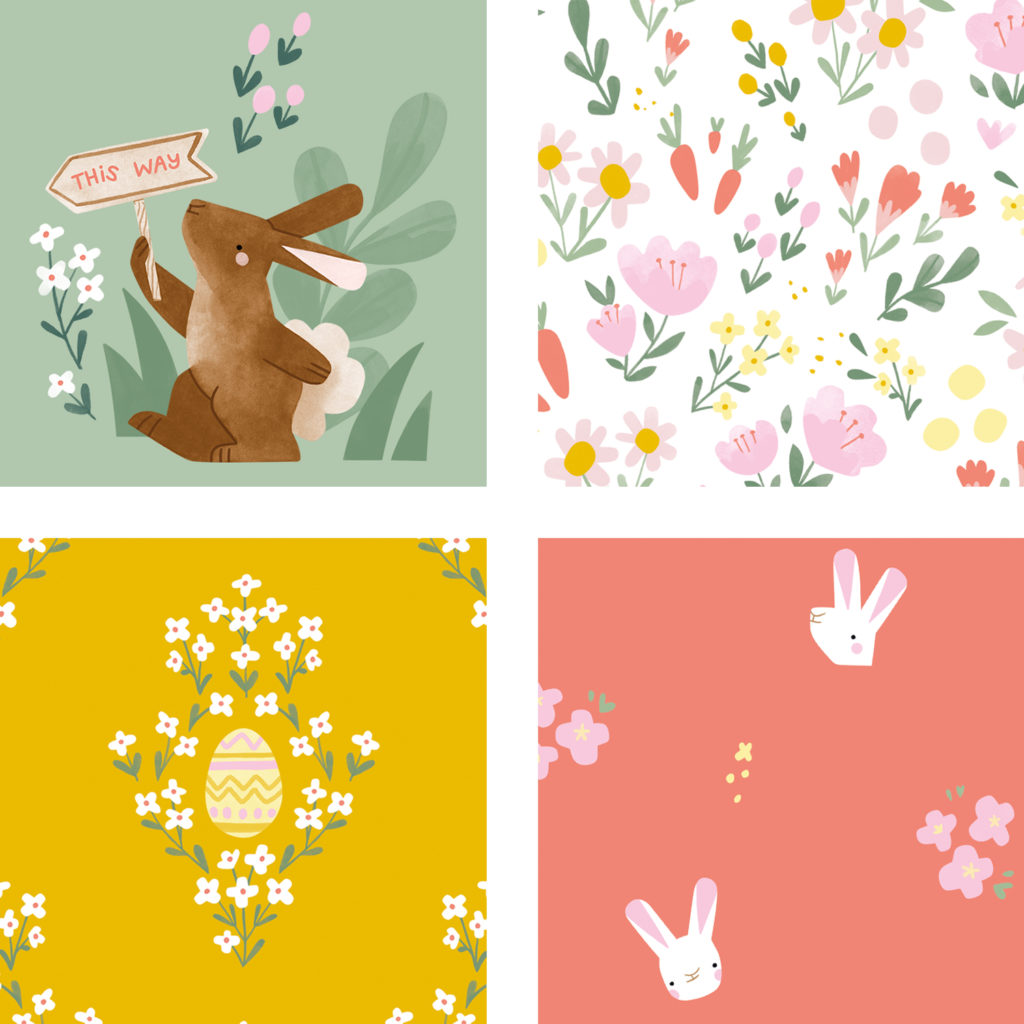 From here, it's all about hand painting some elements and working digitally with others, to finally put them together bringing the patterns to life.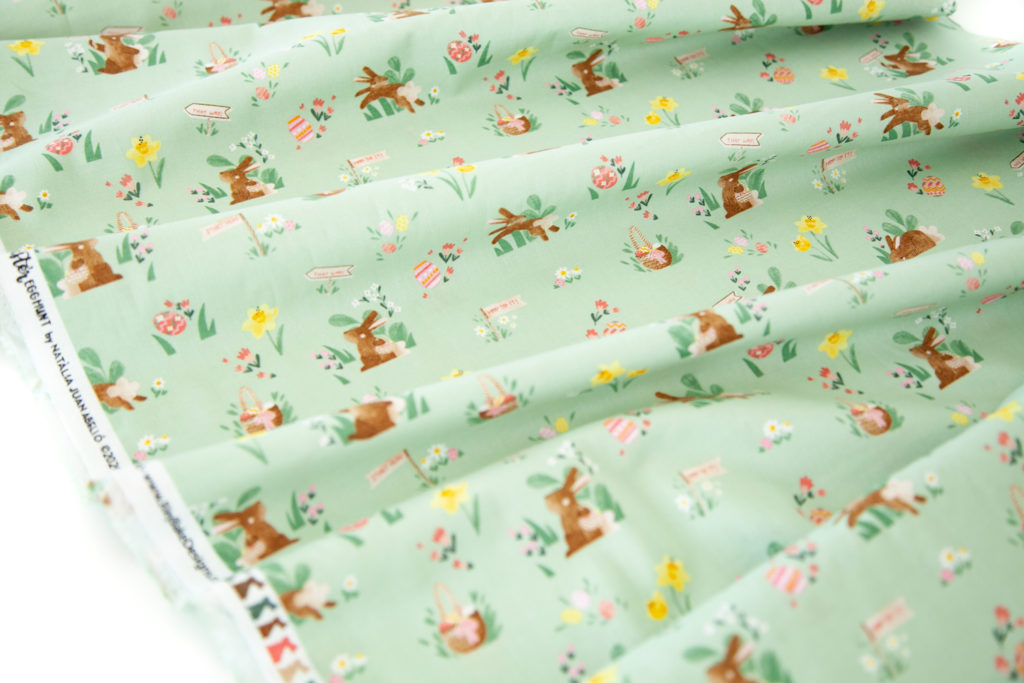 Easter Egg Hunt is hitting shops soon. I am also excited to share my next collection, Camp Woodland, coming in 2021!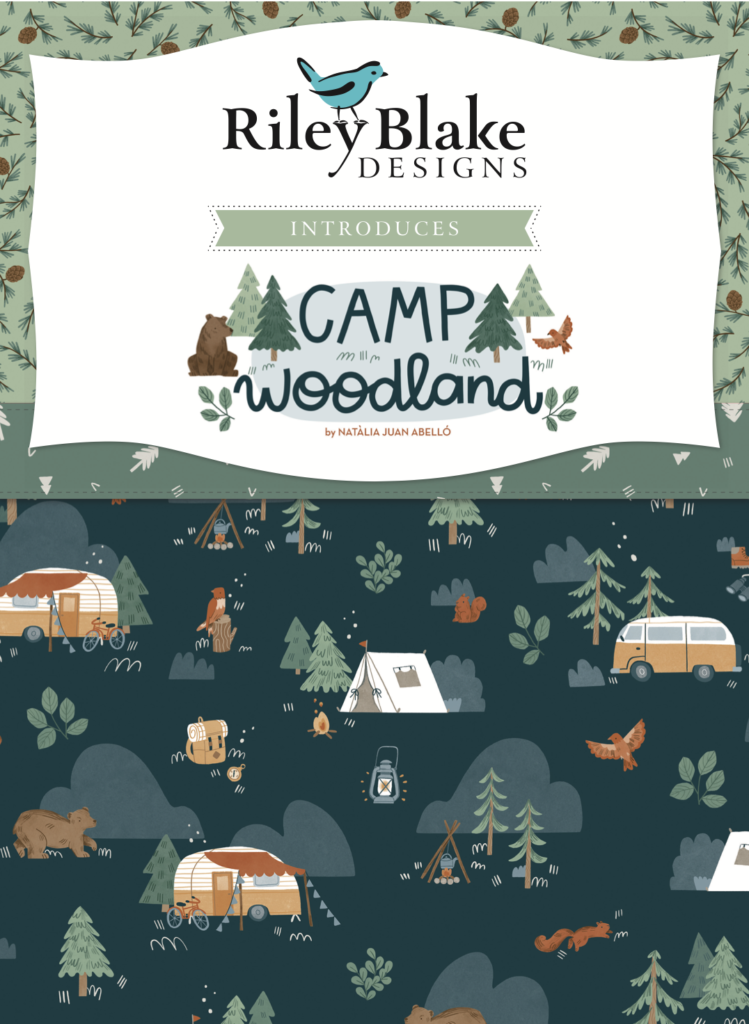 Check out the Storyboard HERE.
I'd love to see your creations with my fabric collection so share them on Instagram using the hashtags #easteregghuntfabric, #campwoodlandfabric #rileyblakedesigns, #iloverileyblake, and tagging @rileyblakedesigns . Thank you!