As the deadline for submissions to the Modern Quilt Guild's 2018 Riley Blake Designs Fabric Challenge passed this week,  project photos poured in to Twitter and Instagram! We love seeing the skill and creativity coming from quilters of all skill levels and from all walks of life!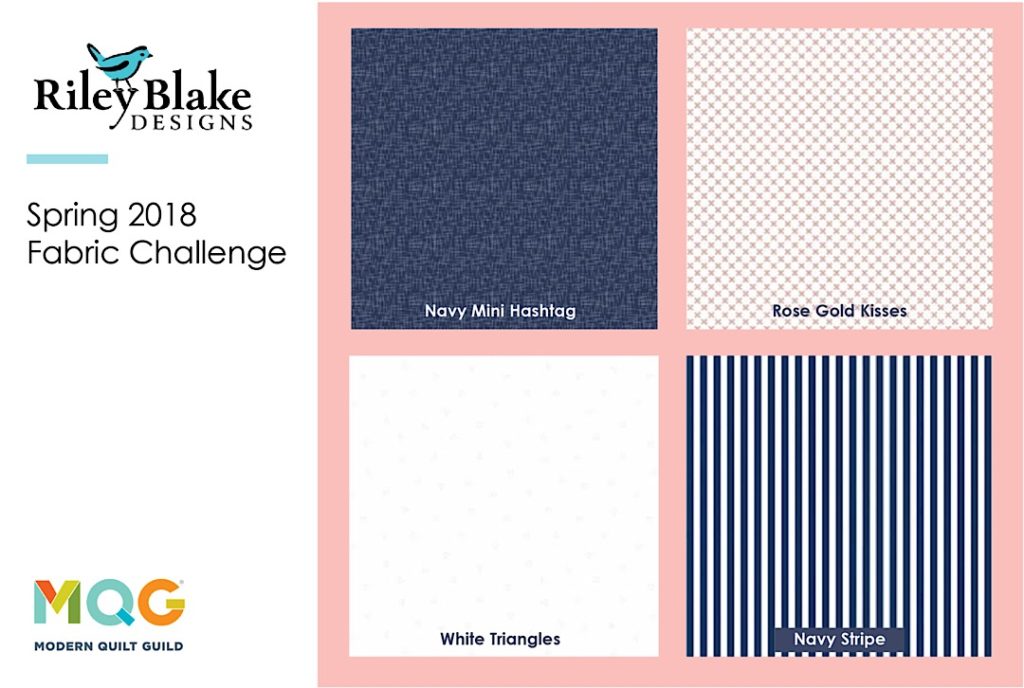 Participants of the challenge were given a list of rules and guidelines. The challenge? To create a one-of-a-kind quilted masterpiece using the four Riley Blake fabrics above. Participants were allowed to include other Riley Blake fabrics as well, but not to the exclusion of the four challenge fabrics.
Here are just a few of the amazing creations. These projects were chosen at random and are not indicative of any type of preference or standing in the competition.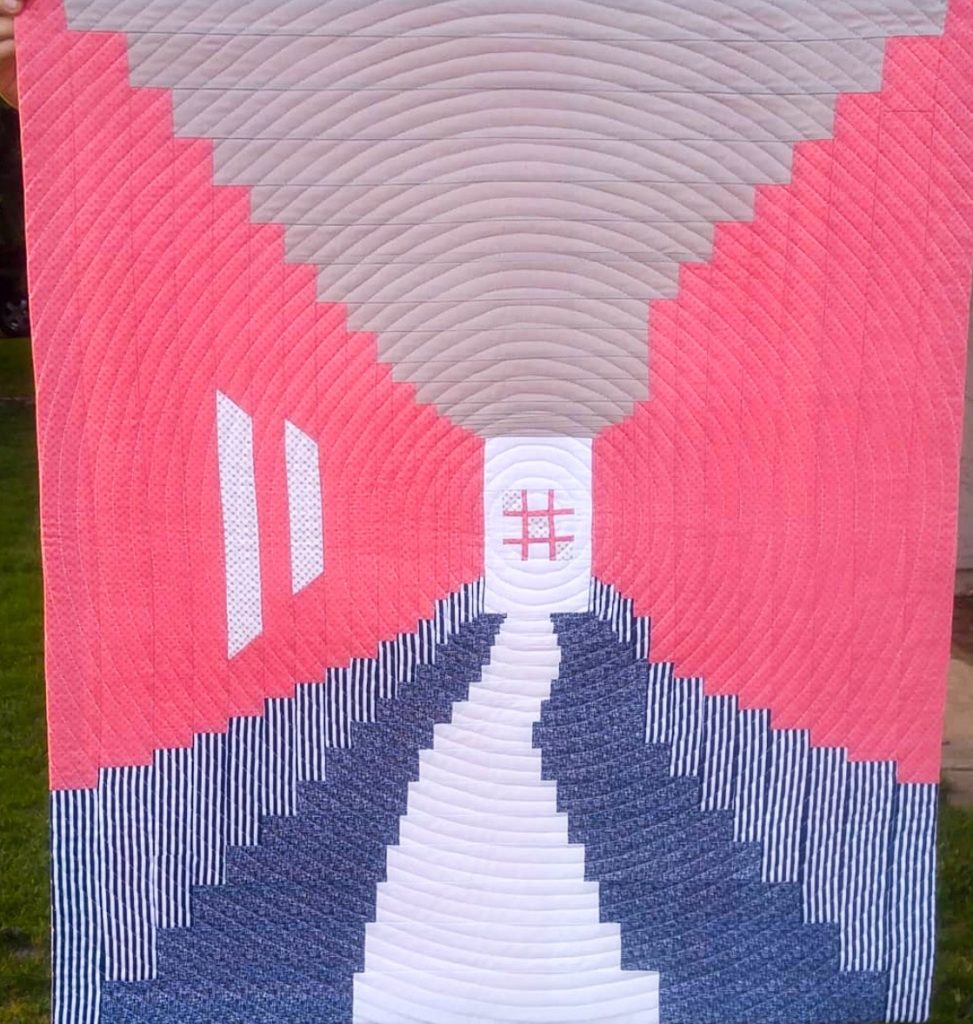 Fun optical illusion by @mycolourqueue.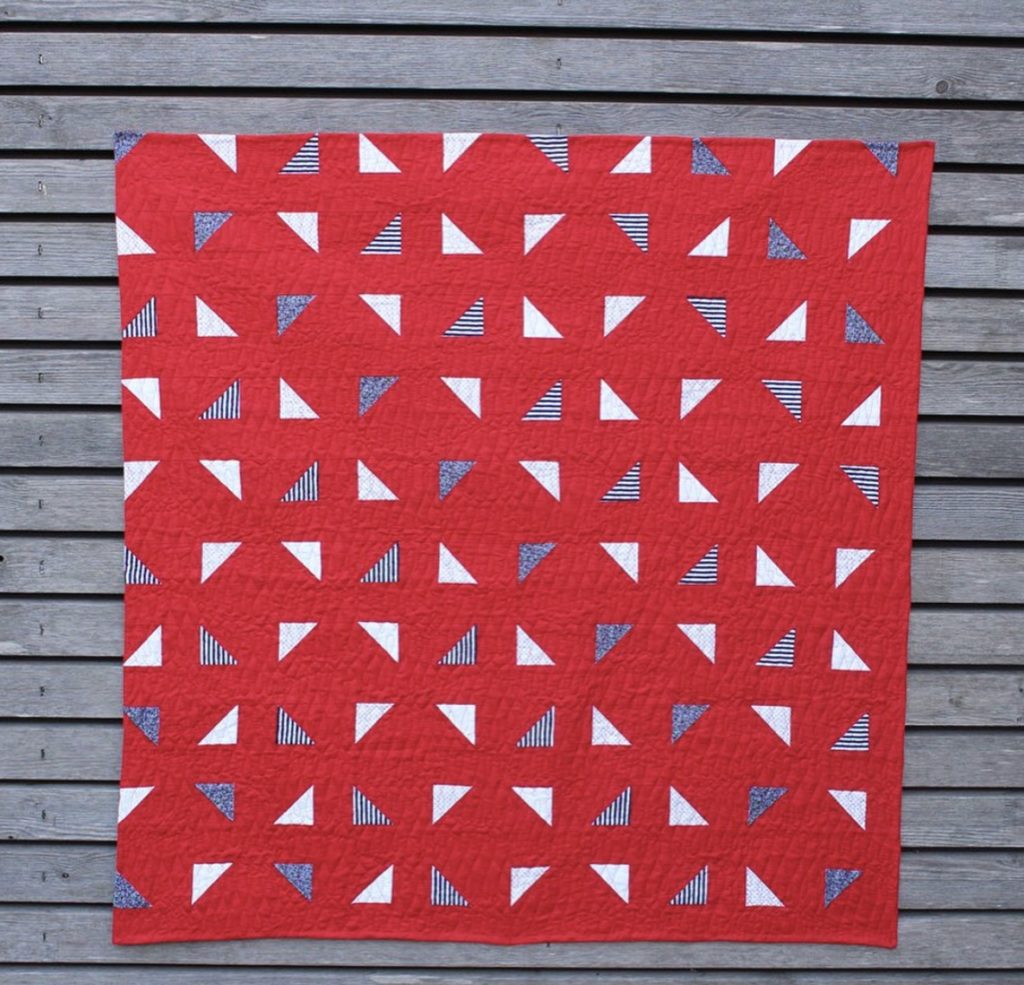 Bright, modern triangles are mesmerizing to look at! @dettapatch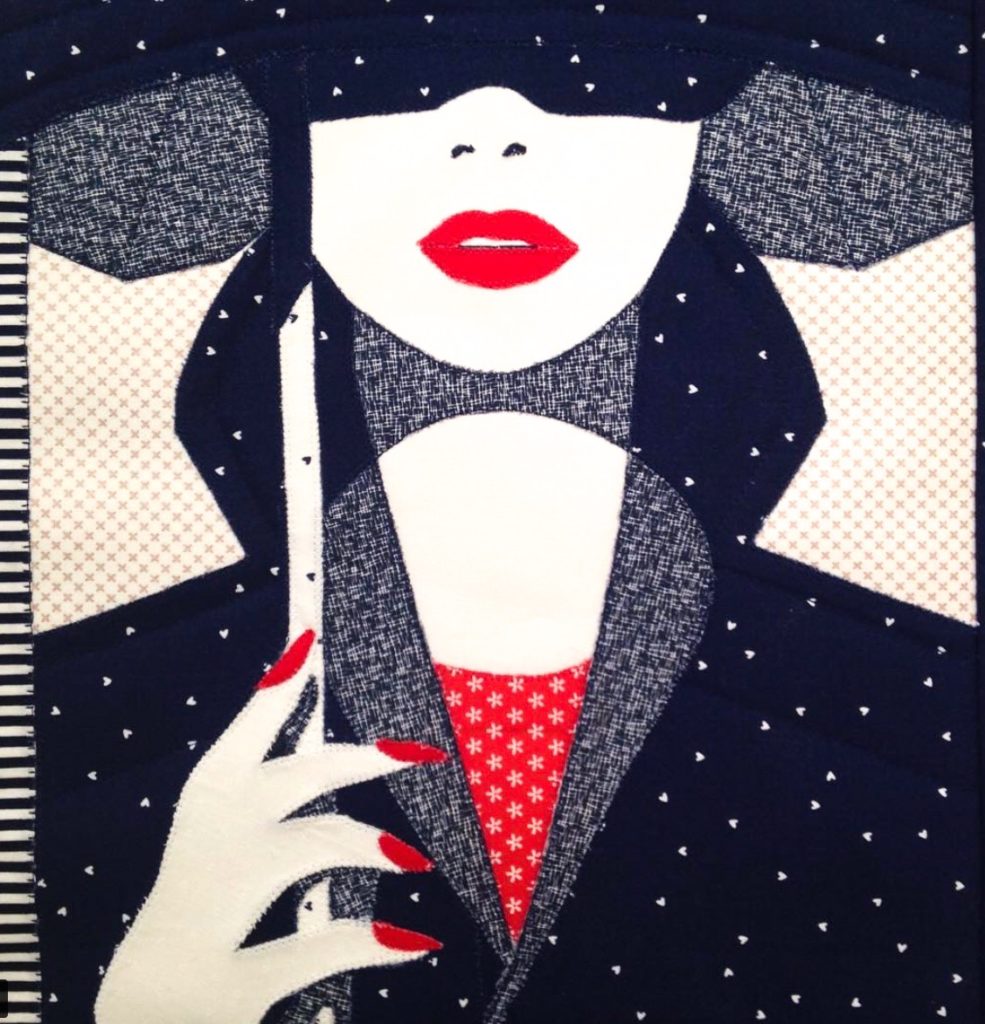 Stunning New Yorker inspired appliqué by @curlycquilter.
Cuteness overload! @stephskardal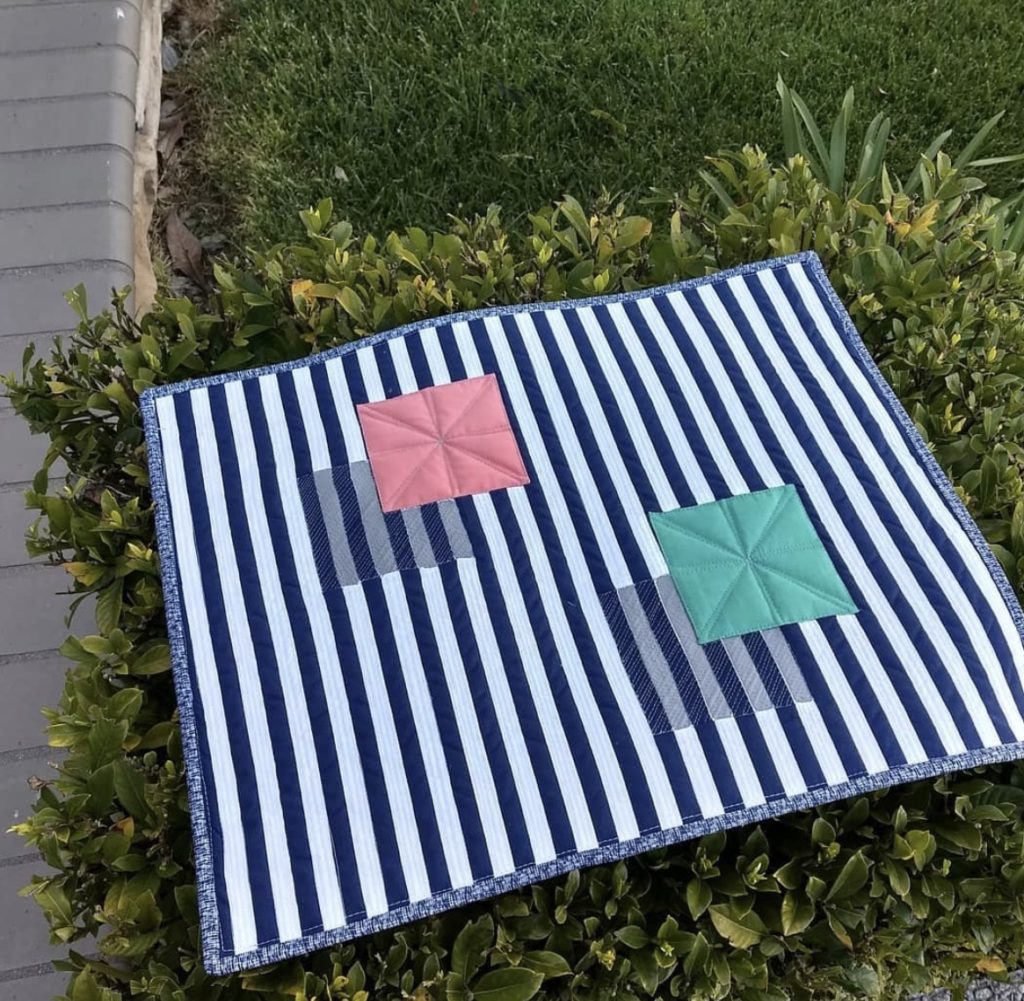 These squares look like they are floating! @avargasdesigns.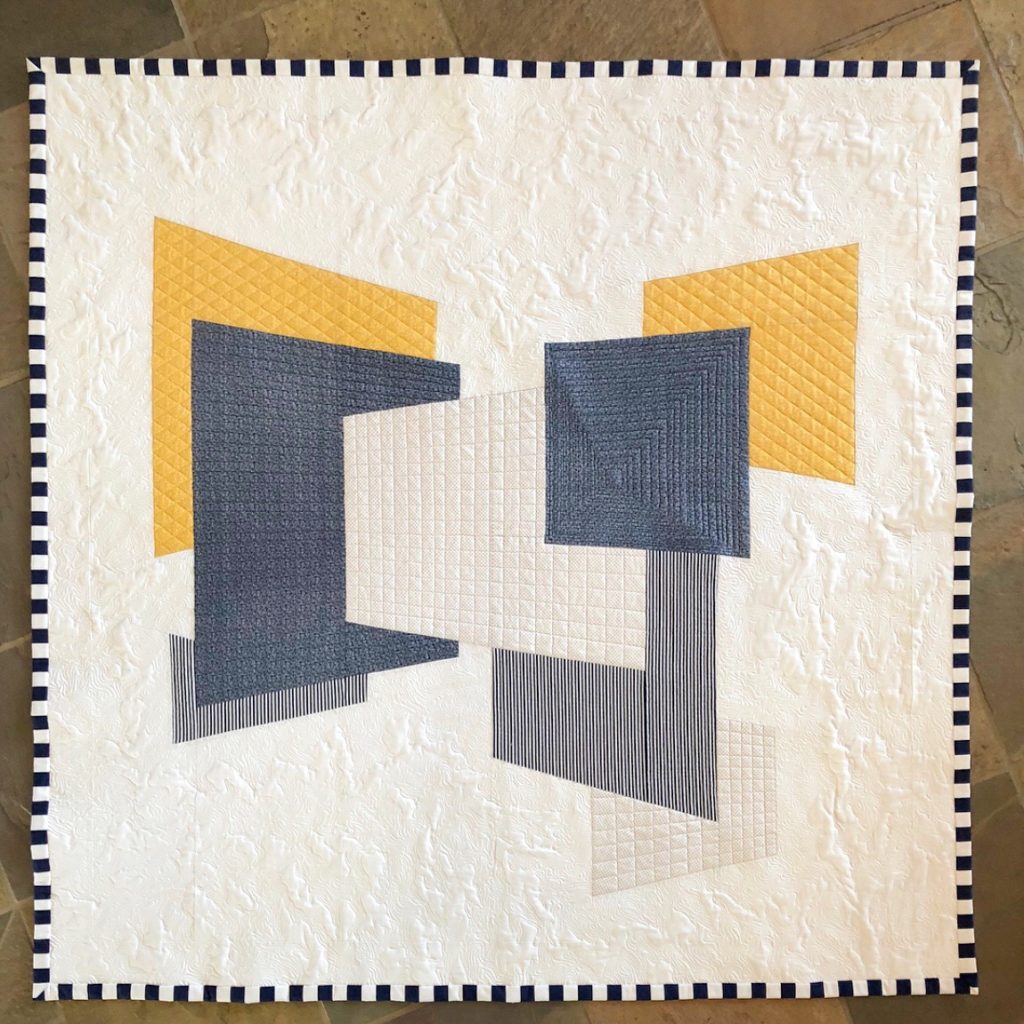 The quilting on this is out of this world! @itssewscottsdale.
Love is in the are with this cute geometric heart by @melissamarginet.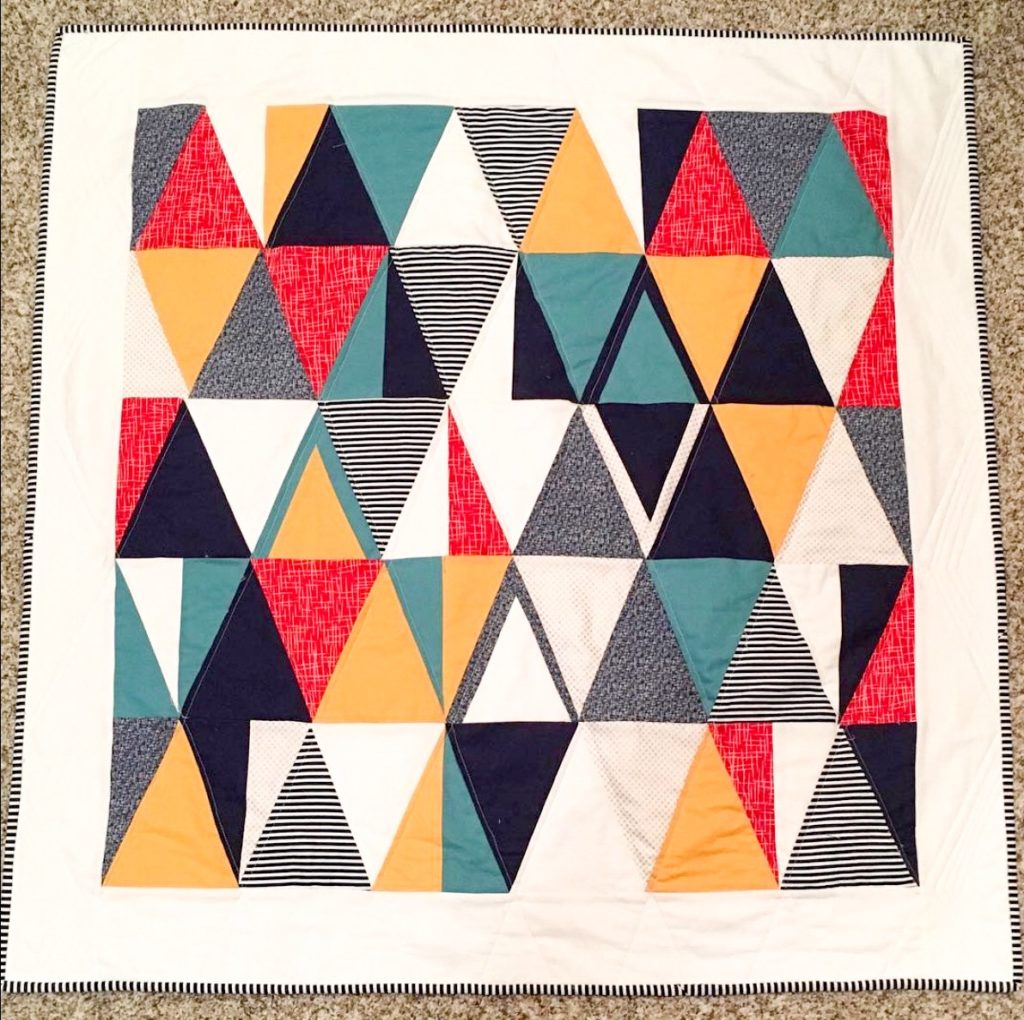 This bold triangle quilt by @akhosmann definitely makes a statement!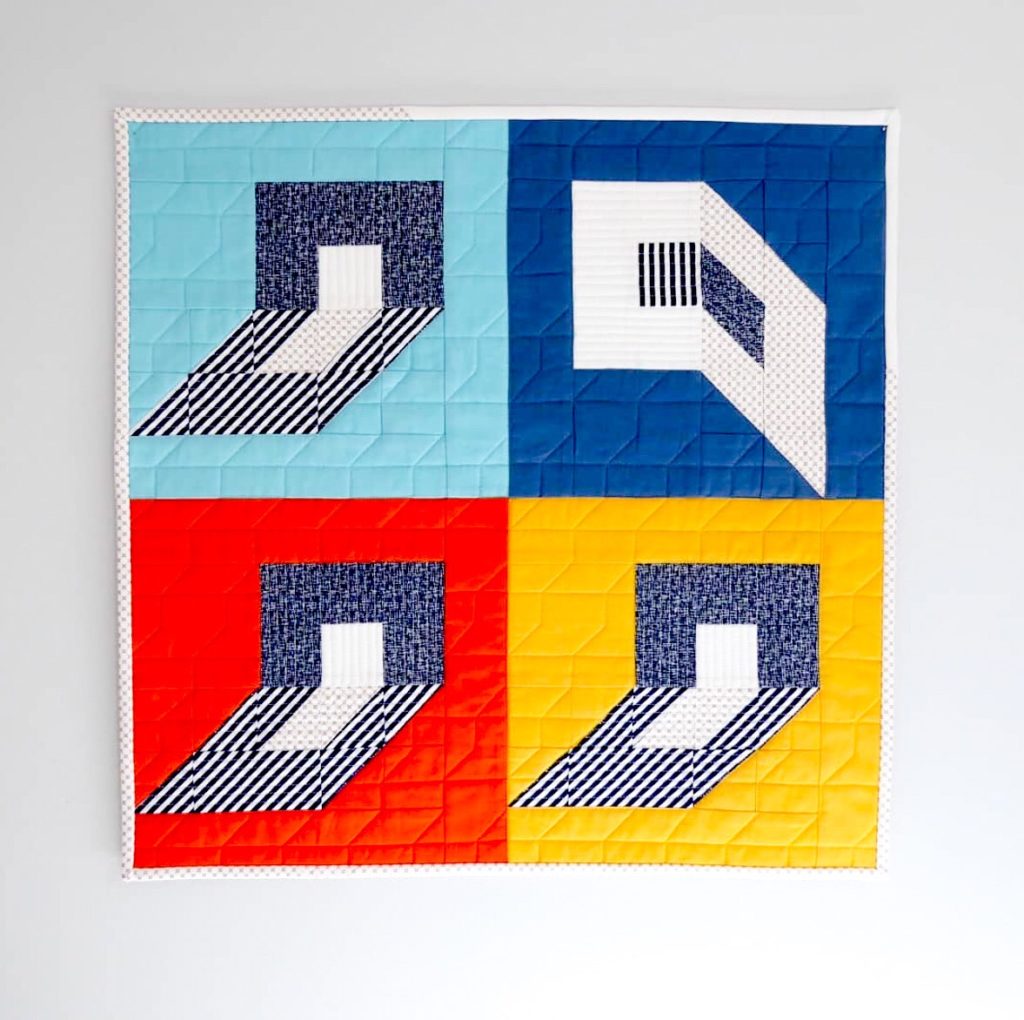 Beautiful bright colors paired with optical illusions make this little piece a treat for the eyes! @natalieskinnerquilts.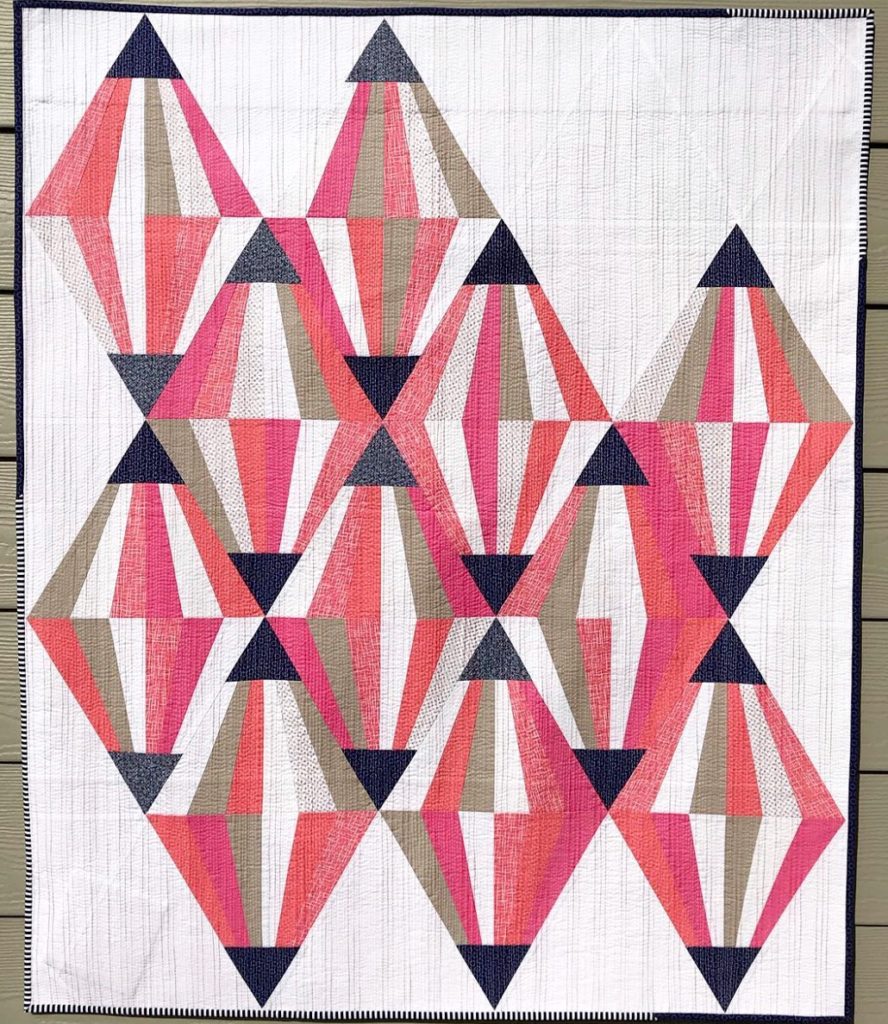 Amazing magic lantern quilt by @keizerquilts.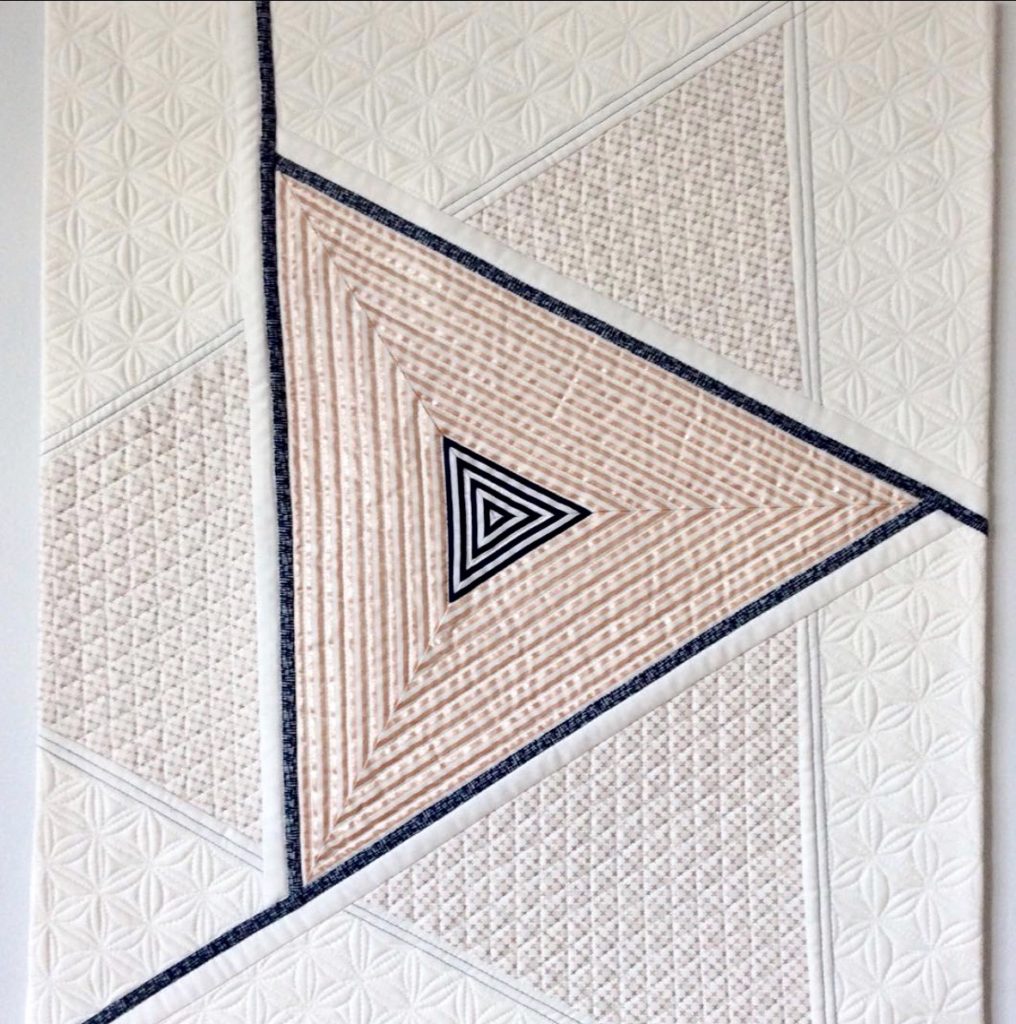 Another incredible quilting job by @whatnextjanet.
It is fun and very eye-opening to see the different vision each of us has when handed the same stack of fabric. The creativity and individual genius is visible in each and every project. This is just a small sampling of the MANY incredible submissions. Check them ALL out using #mqgfabricchallenge or #rileyblakedesigns.
Happy Quilting!