Kids love The Wiggles, and so do we! Today, we are rounding up some of our favorite Wiggles projects from Instagram makers and our blog!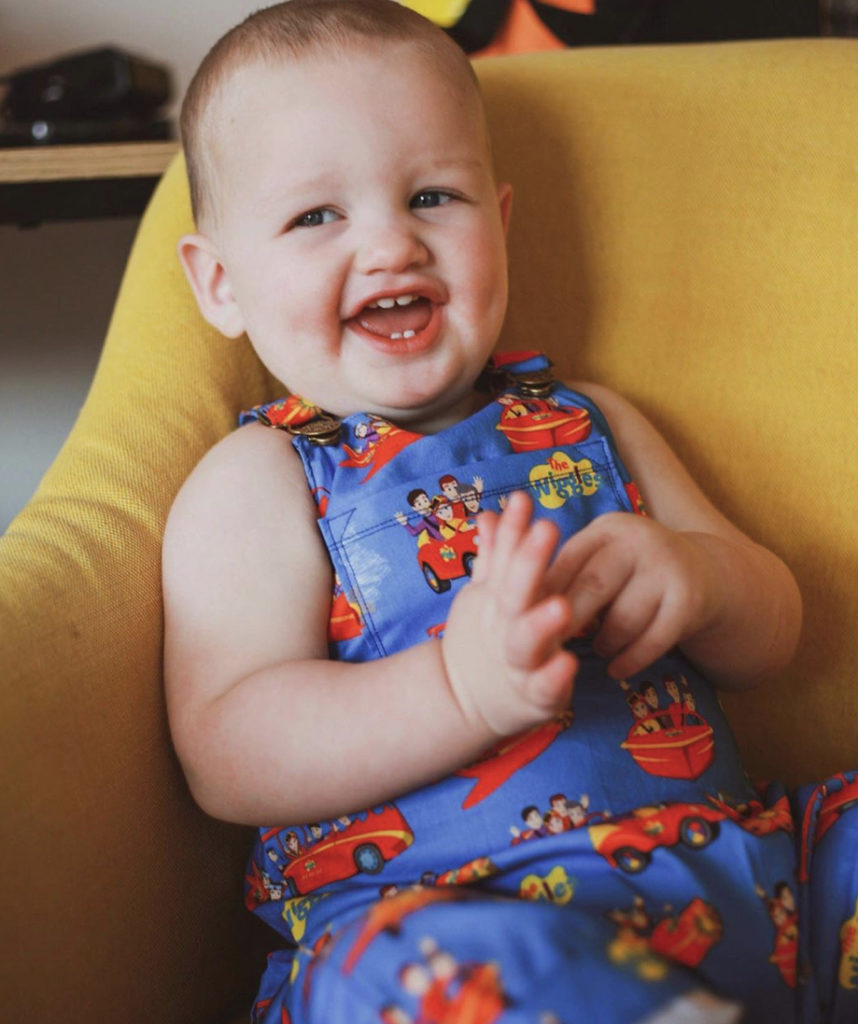 Starting us off with a bang is this most adorable little romper featuring fabric from the first Wiggles collection.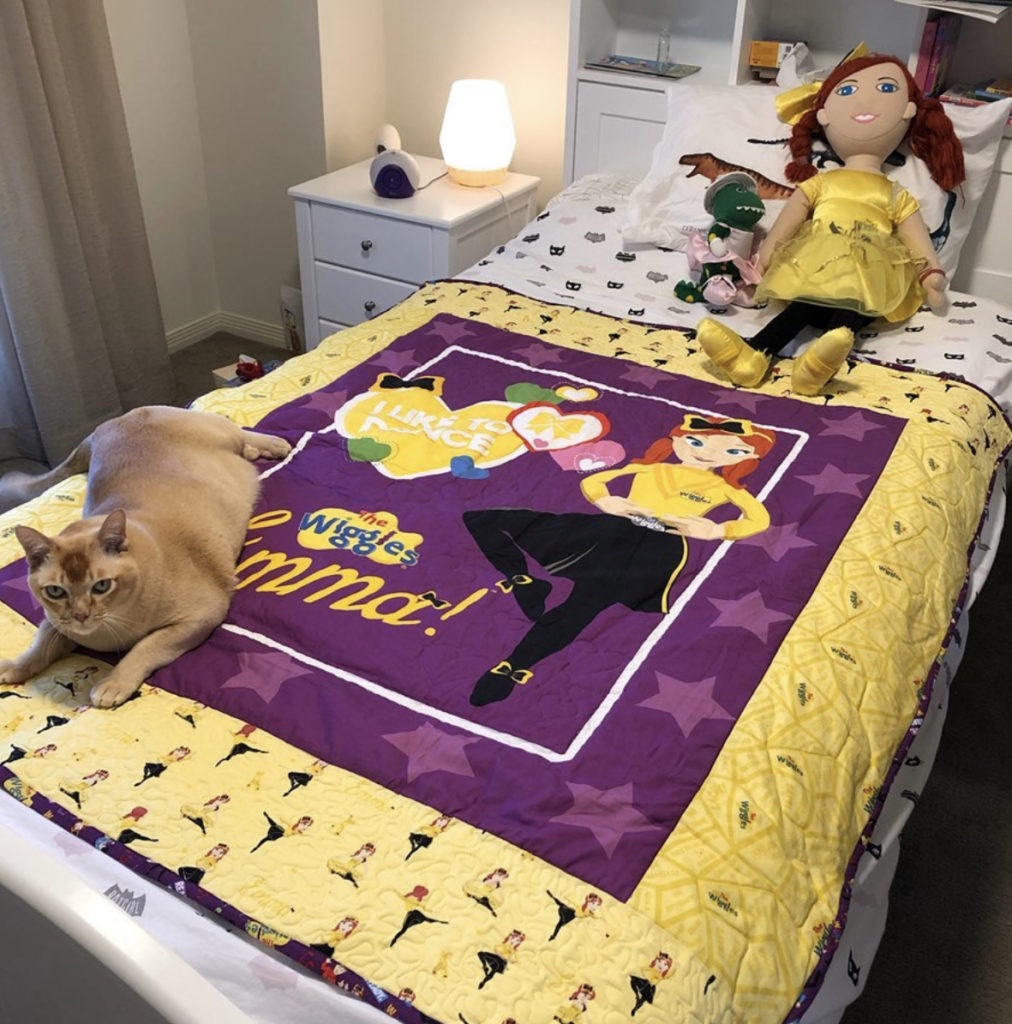 We absolutely adore this panel quilt by @britasews featuring dancing Emma!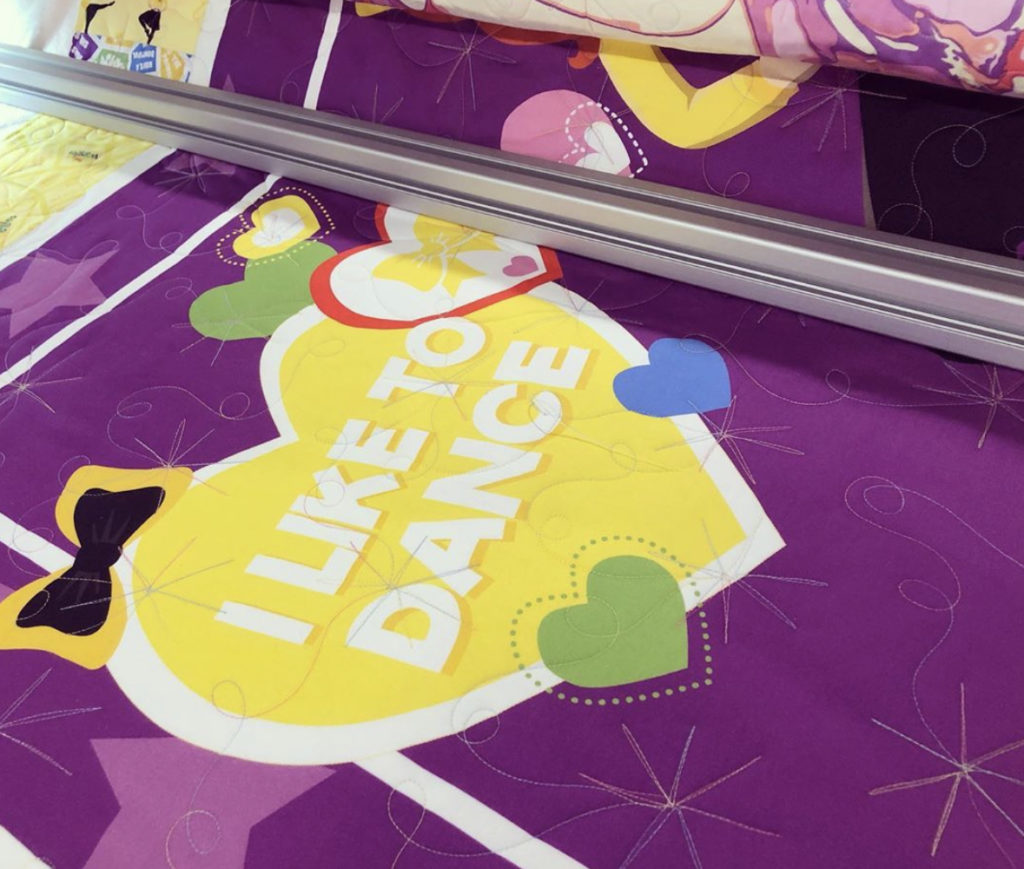 Take a look at the fun quilting on this Wiggles panel quilt by @sewinn_colac! LOVE those stars and swirls!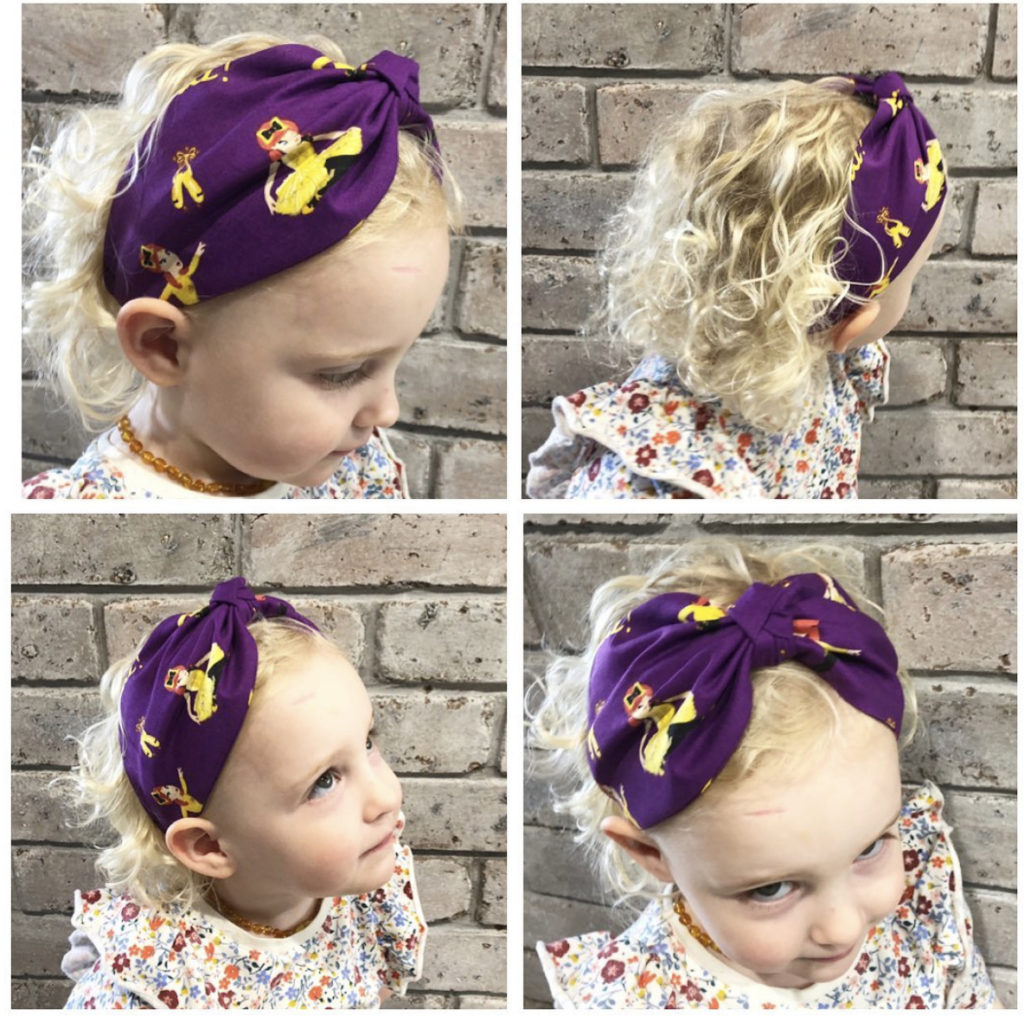 And this adorable little headband – that's one happy girl!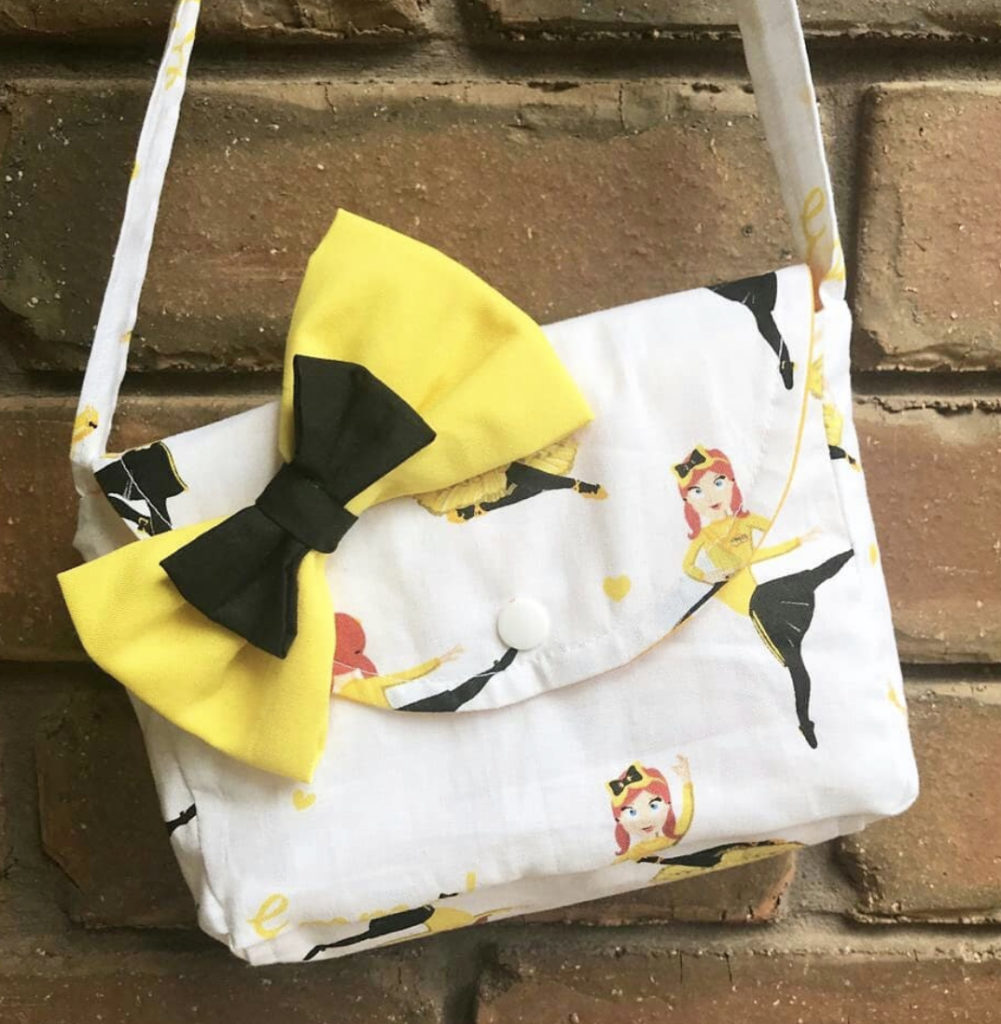 @topknot_sews made this sweet little purse. Don't you love the bow accent? Cute!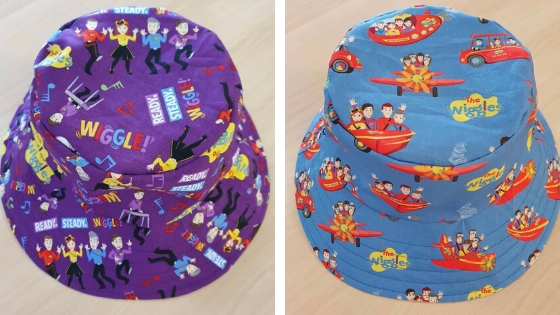 And who wouldn't want one of these fabulous hats? Perfect for trips to the zoo or playtime at the park, these hats by @maximilliusmade are totally awesome!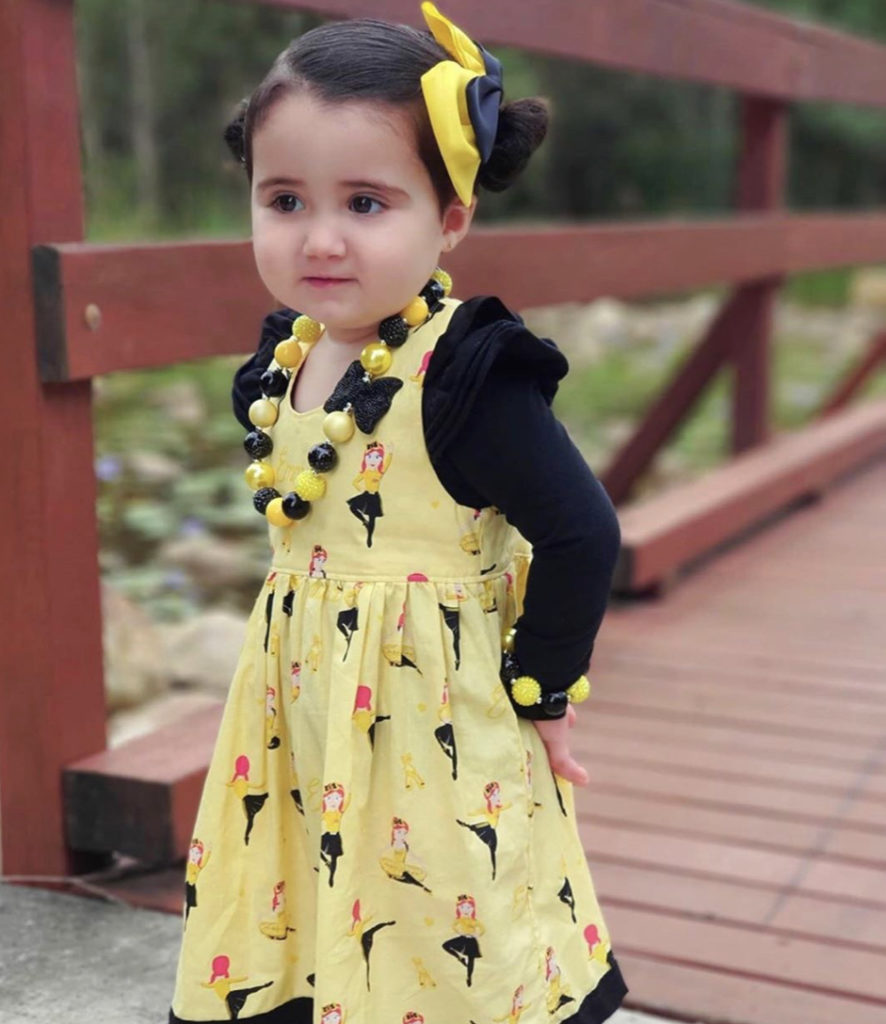 This sweet little dress by @kennygirlaustrailia is a keeper! We are loving her matching jewelry and hair bow!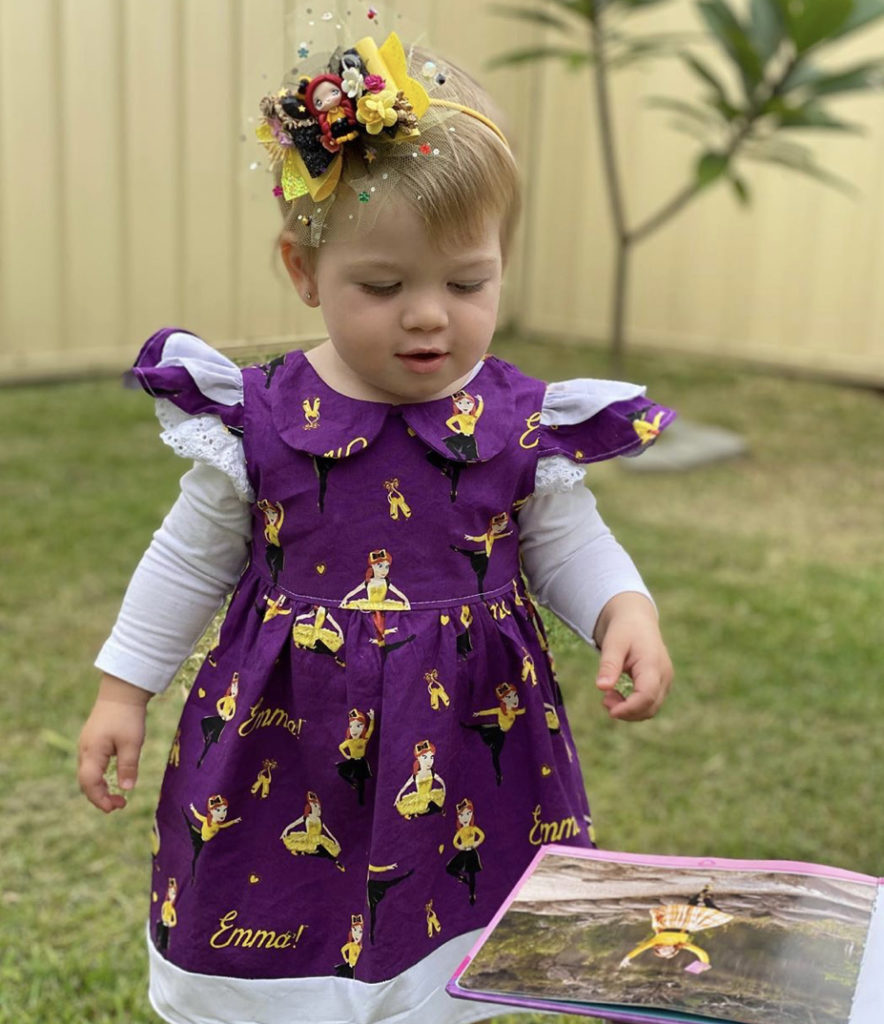 Talking about hair bows….wow! @yasmine_maria18 made the cutest little purple dress along with a bow that is totally extra! LOVE it!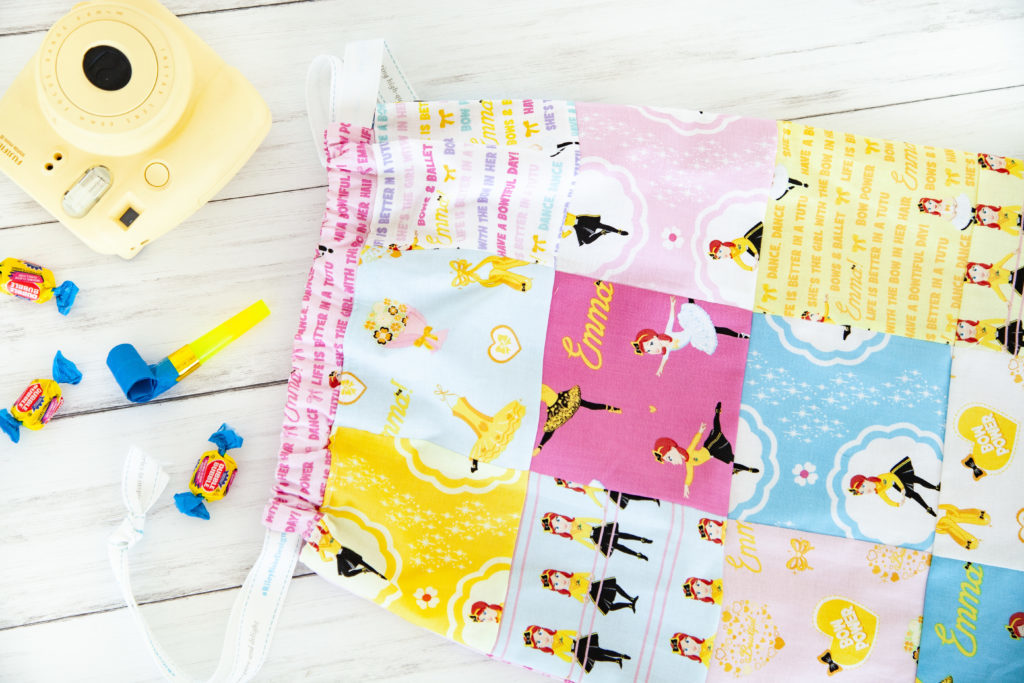 On the blog, we have a link to the FREE TUTORIAL for this sweet little dance bag. This is an easy project using 5″ squares for a cute patchwork look.
You'll also find basic instructions on the blog for these super fast and easy placemats featuring dancing Emma Wiggle! Check it out HERE.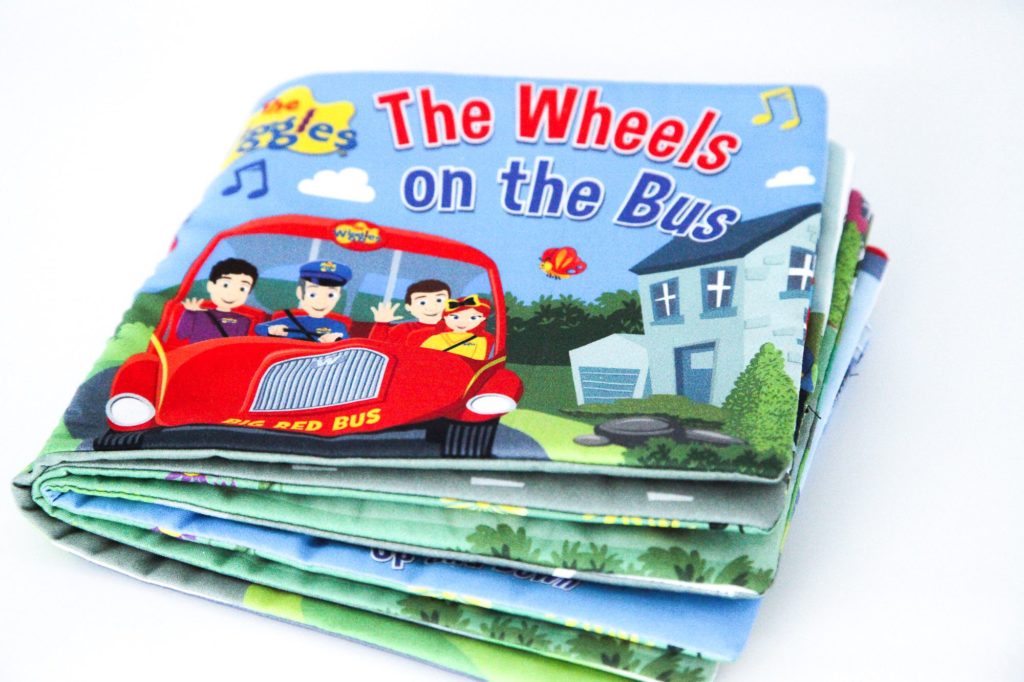 Did you know there is a fabric panel for this adorable little quiet book? The panel comes with each book page and instructions for easy assembly.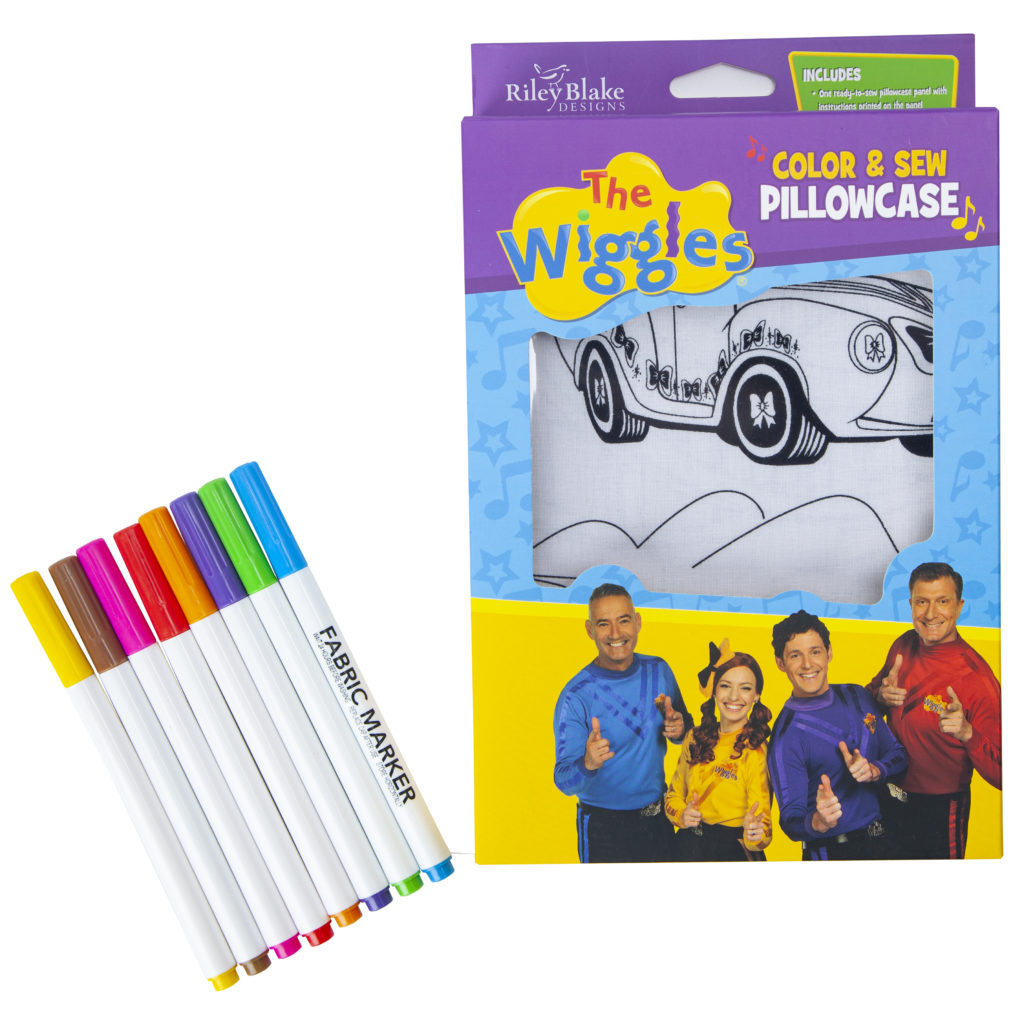 We seriously love The Wiggles Color & Sew Pillowcase Kit. The kit comes with the fabric and markers to color and sew your very own pillowcase!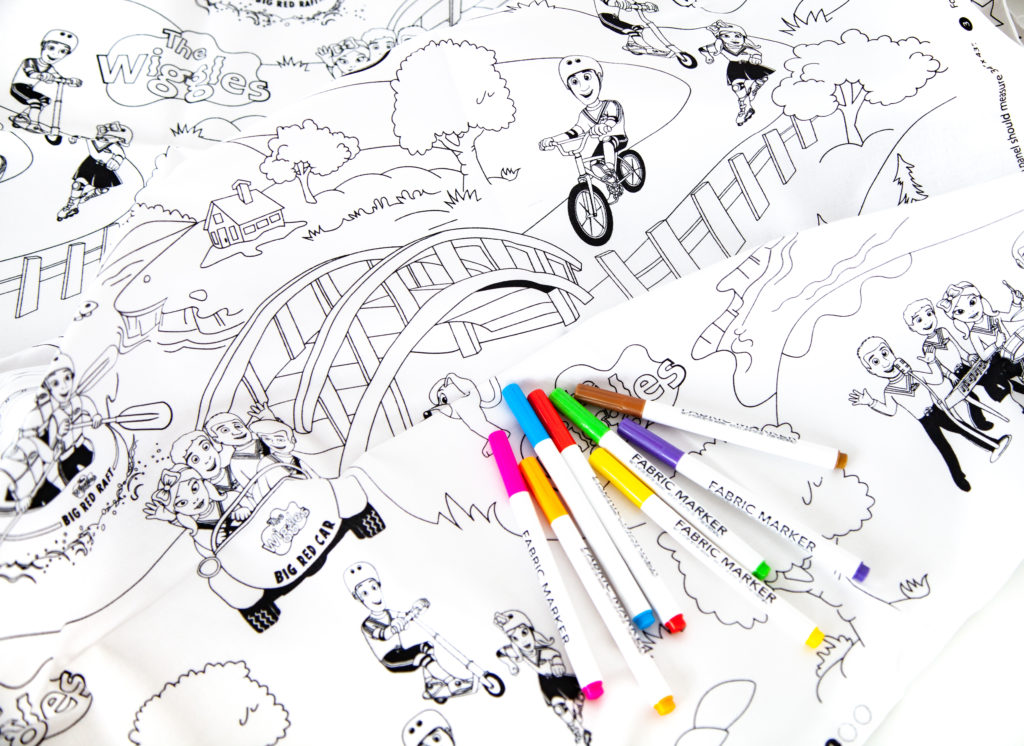 Here is a closer look at the fabric. Fun!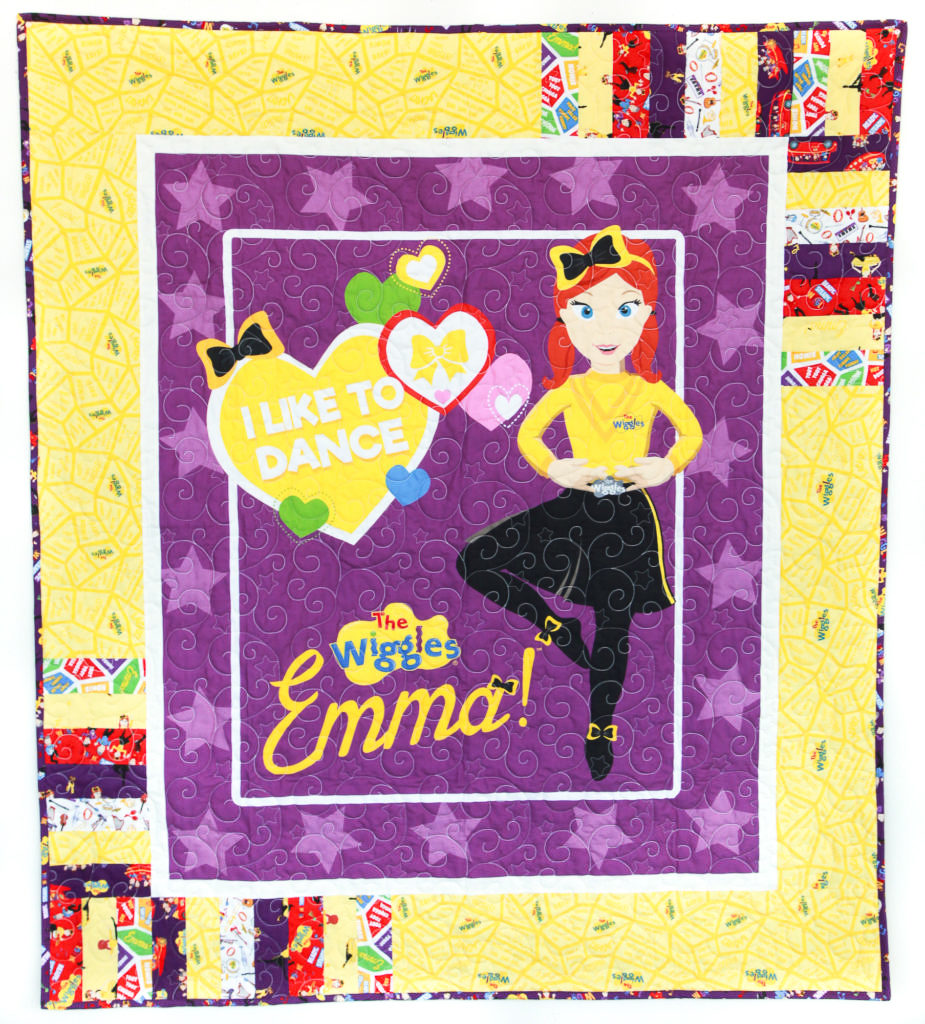 Are you looking for FREE quilt patterns? Get the Emma Quilt Pattern HERE.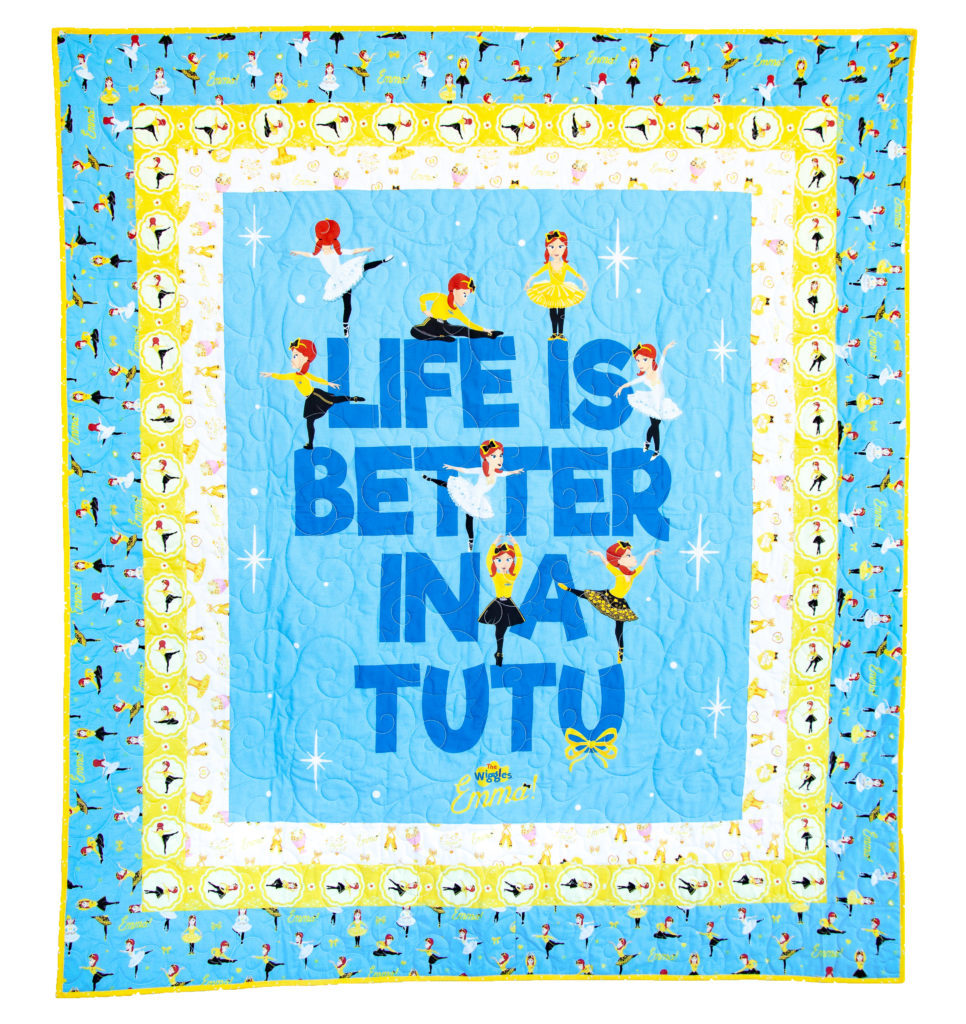 Life really is better in a tutu! Get the Free Pattern HERE.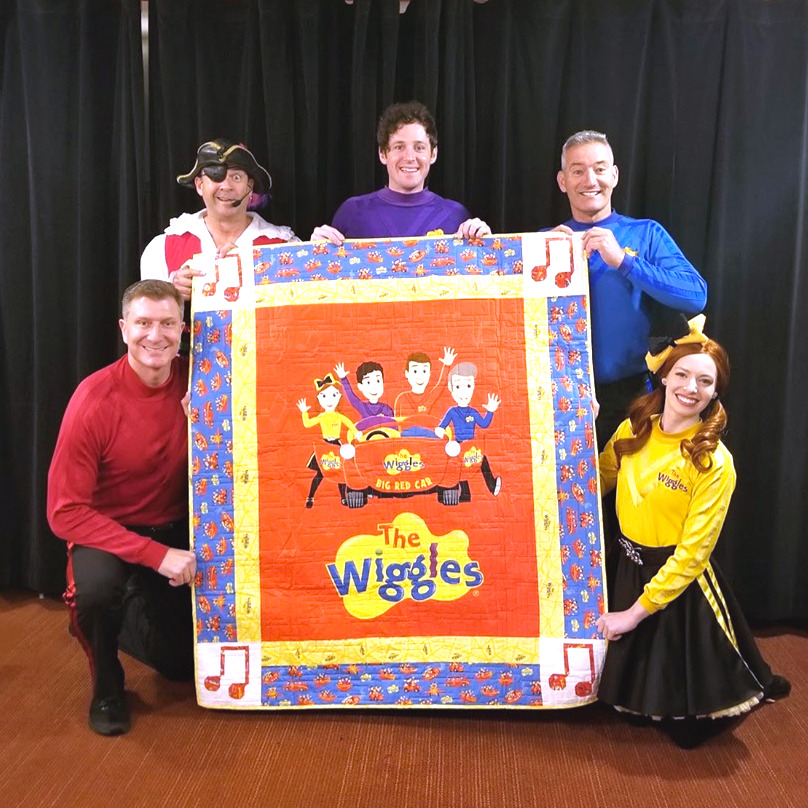 And finally, you can find the Free Pattern for The Wiggles Big Red Car Quilt HERE.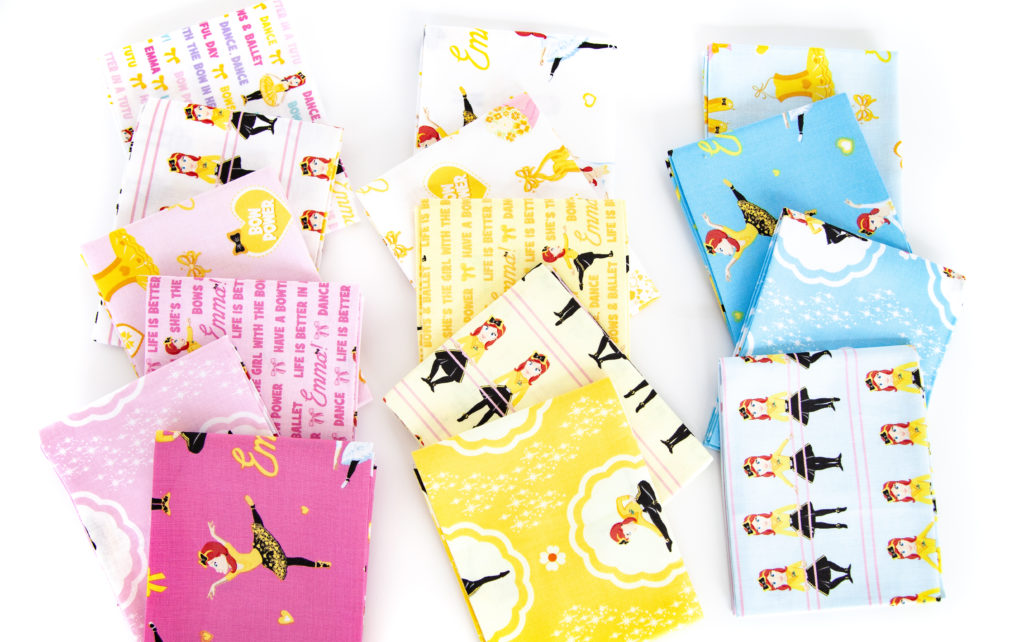 We love seeing all of your projects! Wiggles fabrics are available now at your favorite local and online quilt shops. Pick up yours today and share your Wiggles makes with us on Instagram using #wigglesfabric and tag us @rileyblakedesgins.
Thanks for stopping by!