Wild & Playful fabric panels are here and we couldn't be more excited! The collection includes four 36″ x 43″ panels featuring a Bear, Wolves, Cougar, Buffalo and Puppies.  There is also a pillow panel, which includes the Bear, Wolves, Cougar and Buffalo. You can find a quick and easy idea for using the pillow panels to make unique Market Totes HERE.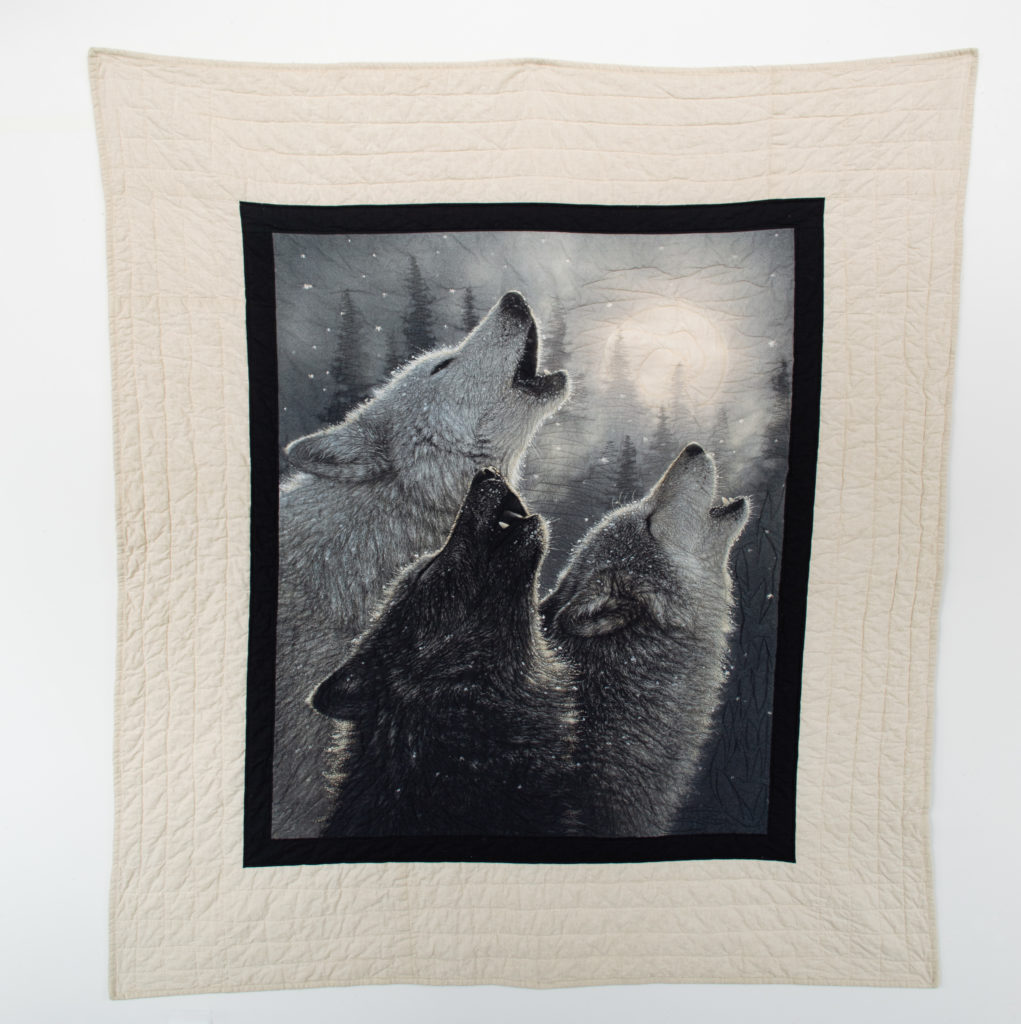 Today I want to share one way to use a gorgeous wildlife panel to create a modern, timeless throw that pretty much anybody in your life would LOVE!
Finished quilt measures approximately 54″ x 62″.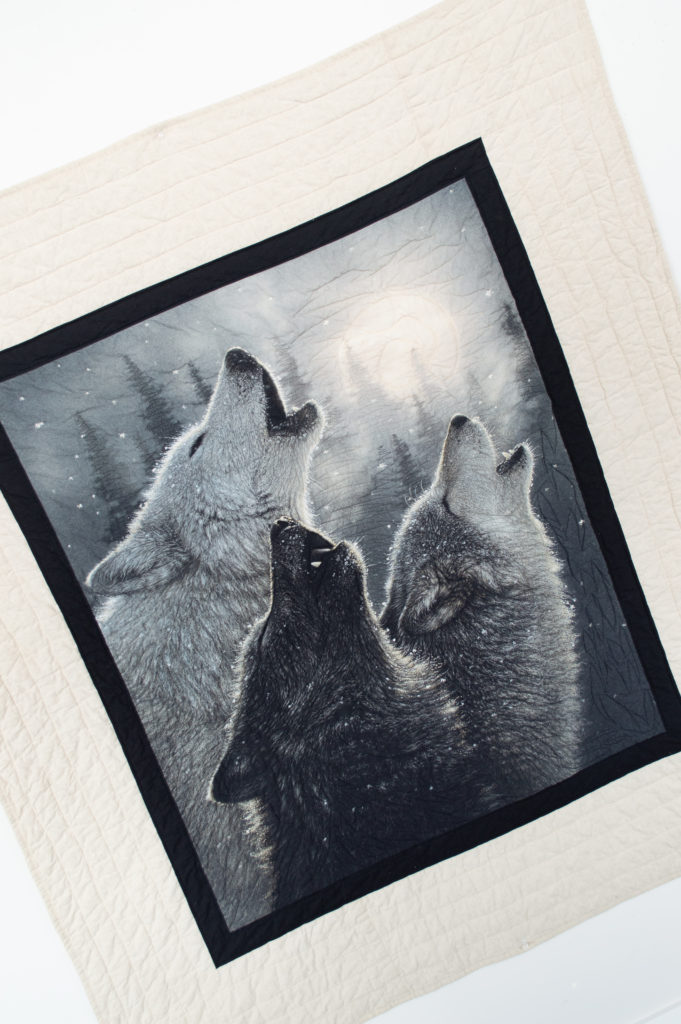 I used just three fabrics for this quilt:
1 Wild & Playful Wolves Panel
5 – 3″ x WOF Riley Blake Confetti Cotton in Riley Black
5 –  10″ x WOF Riley Blake LINEN
4 yards Linen for quilt back
5 – 2.5″ x WOF for binding
Quilt batting
To make the quilt, sew all of the 3″ black fabric strips together at the short ends to form one long strip. Press the seams open. Now sew the strips to each side of the panel. Press seams. Trim ends flush with top of panel. 
Next sew the black strips to the top and bottom of the panel. Press seams and trim flush with sides of quilt top.
Repeat these steps to add the 10″ linen border.
Sew 2 – 2 yard lengths of Linen together (along the selvage edges) to create the quilt back. Press seams. 
Create the quilt sandwich (quilt back + quilt batting + quilt top). 
Baste. Because the linen is lighter weight and shifts around a lot, I used spray basting for this project.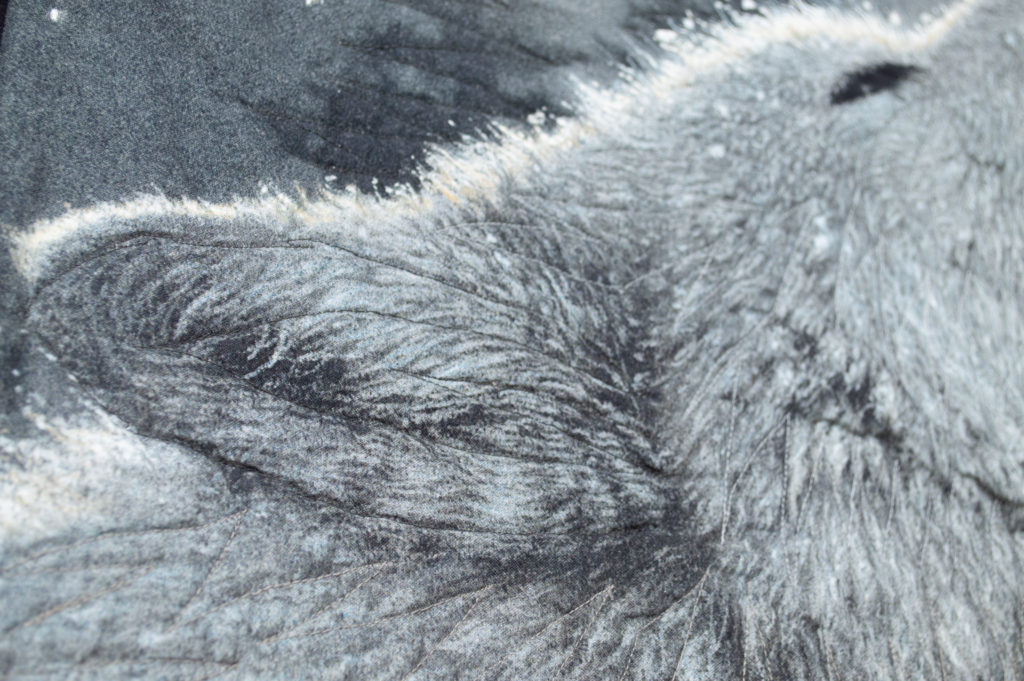 I quilted the panel surface on my machine by stitching in a freeform manner — following the shape of the wolves, the direction of their fur, and the shape of the trees.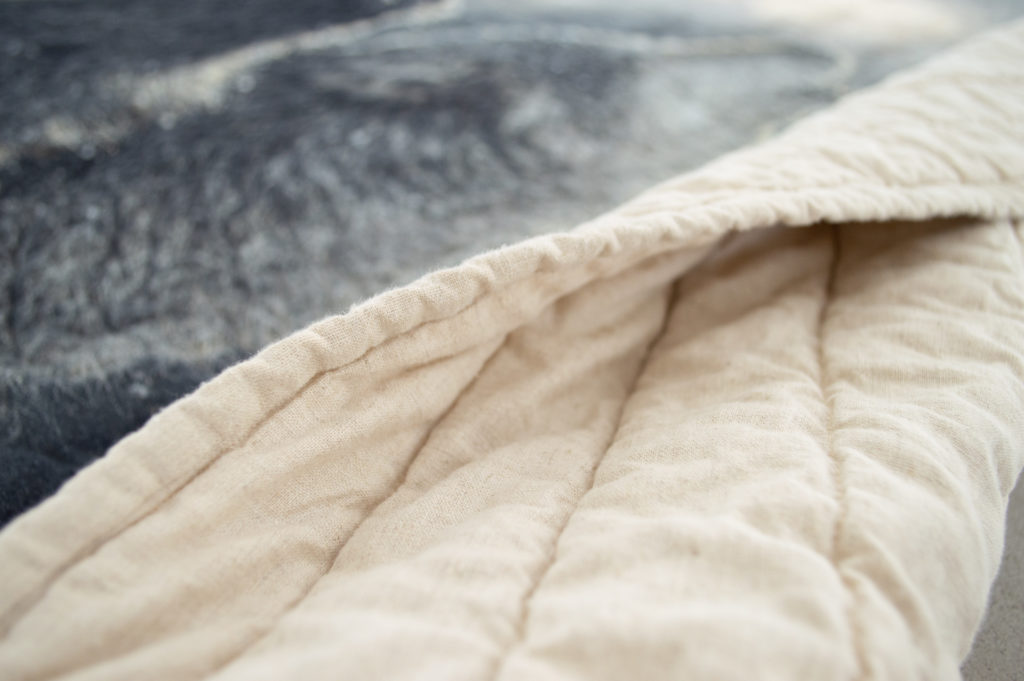 I quilted straight lines along the length of the linen border, allowing the lines to intersect at the corners. I wanted the linen to stay nice and loose, so I kept my lines wider than usual  – about 2″ apart. The linen binding on this quilt disappears into the border and keeps the focus on the gorgeous panel at the center.
The Linen adds beautiful texture and a softness that contrasts perfectly with the black and white nature panel.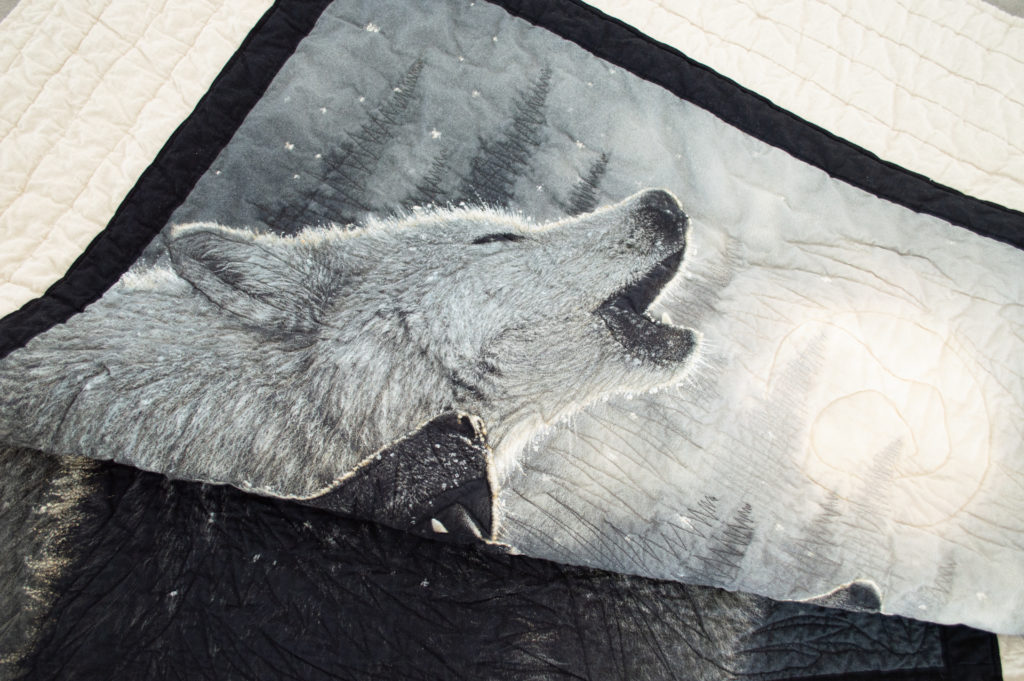 Once the quilt is washed and dried, it develops a beautiful crinkle texture – perfect for snuggling!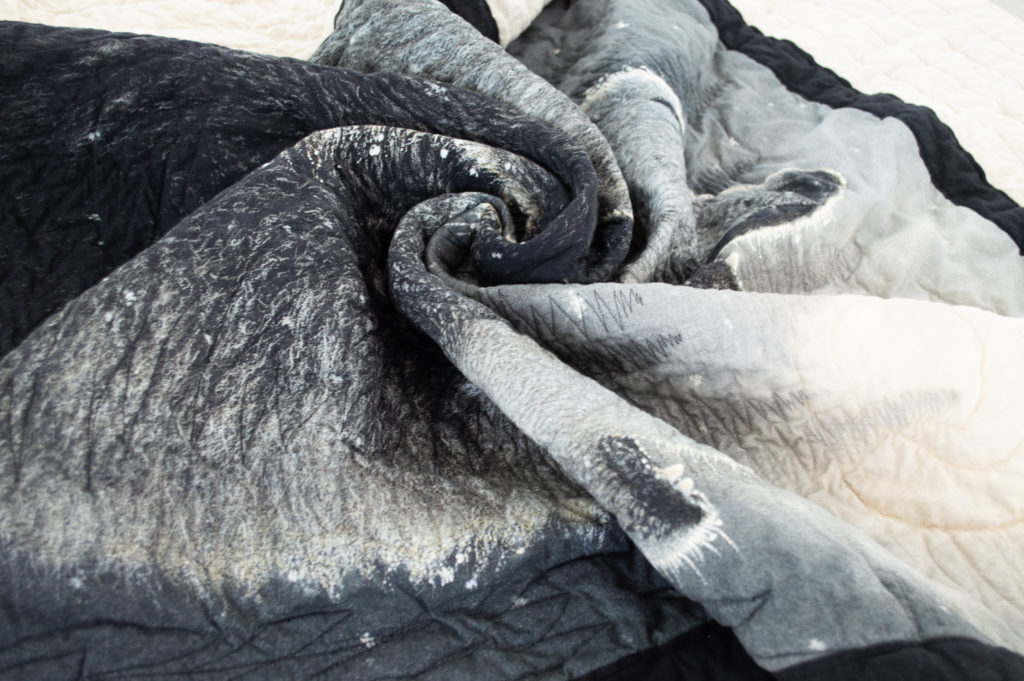 This quilt is perfect for family rooms, dorms, apartments, teenage bedrooms…you name it!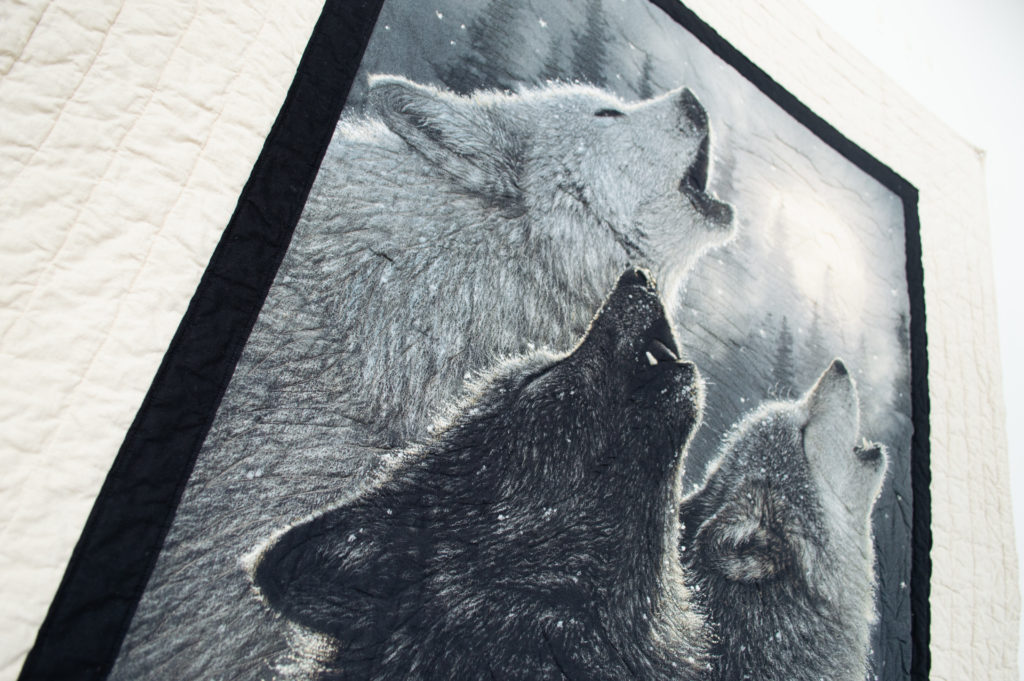 Riley Blake Linen fabric and Wild & Playful panels are available now at your favorite local and online quilt shops. Pick up yours today and share your makes with us on Instagram @rileyblakedesigns #rileyblakedesigns #iloverileyblake #fabricismyfun.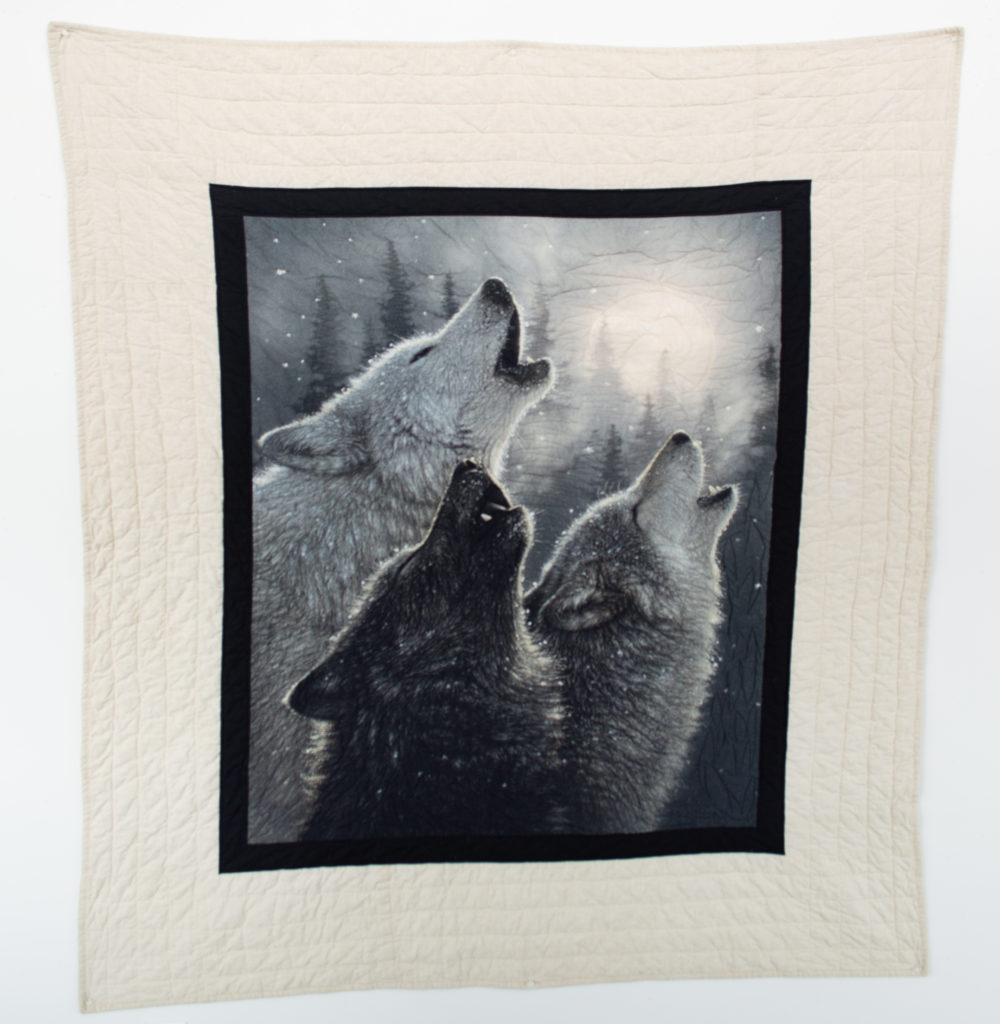 Happy Quilting!