Hello! I'm Leanne from Devoted Quilter and I have a fun little mini quilt to share with you today. I used my Noodles quilt pattern to make this mini with fabrics from the new Winter Wonder collection by Heather Peterson of Anka's Treasures.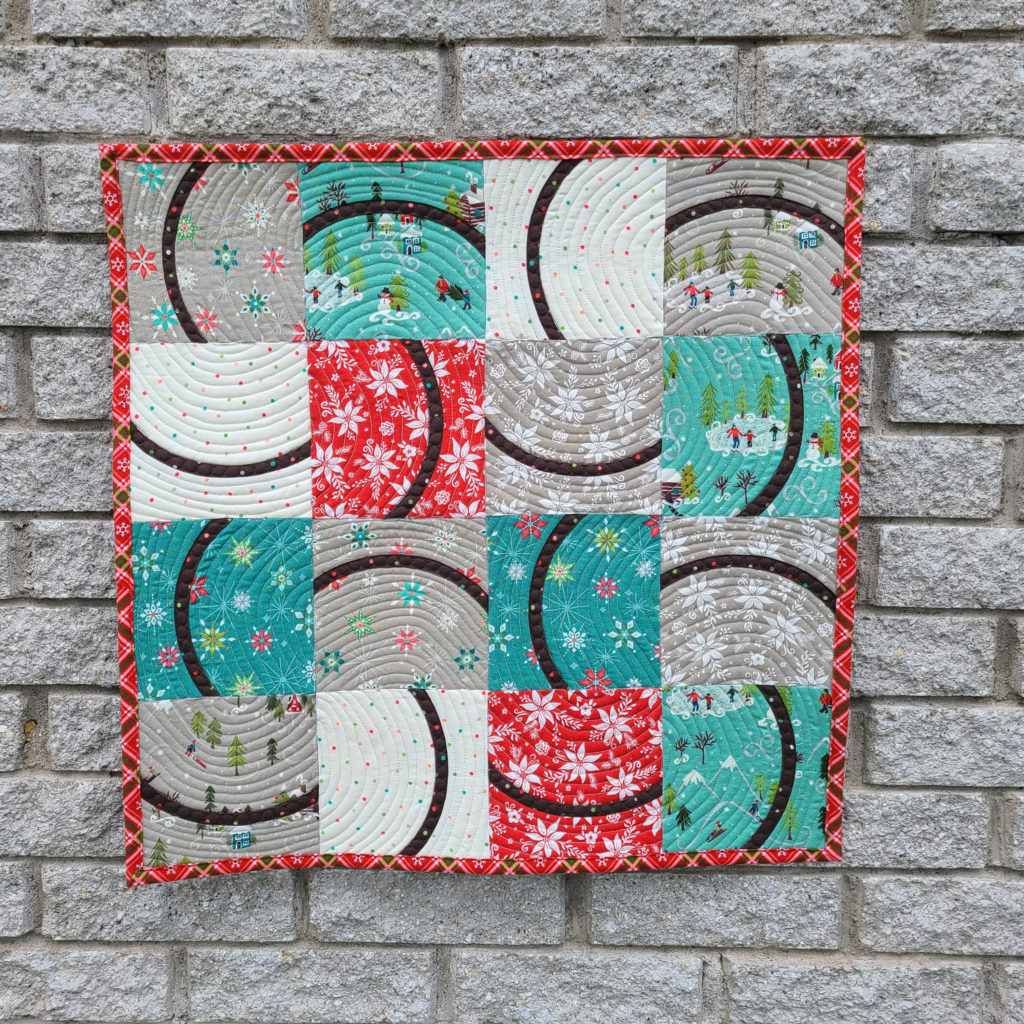 You can get the Noodles pattern as a PDF or a printed pattern (with free shipping!). I know curves can be intimidating, but I promise these gentle curves are easy and fun to stitch up! You can also sign up for my newsletter if you'd like to know when I offer my Conquering Curves workshop, during which I use my Noodles pattern to teach my tips and tricks for stitching curved blocks.
When I was trying to decide what quilt to make with these fabrics, I knew I didn't want to be cutting them up into tiny pieces (though I do love quilts with tiny pieces!), because this cute little scene fabric would get lost if it was cut small. Noodles seemed like the perfect choice, letting me keep the scene intact, while still offering some fun piecing with the curve in each block.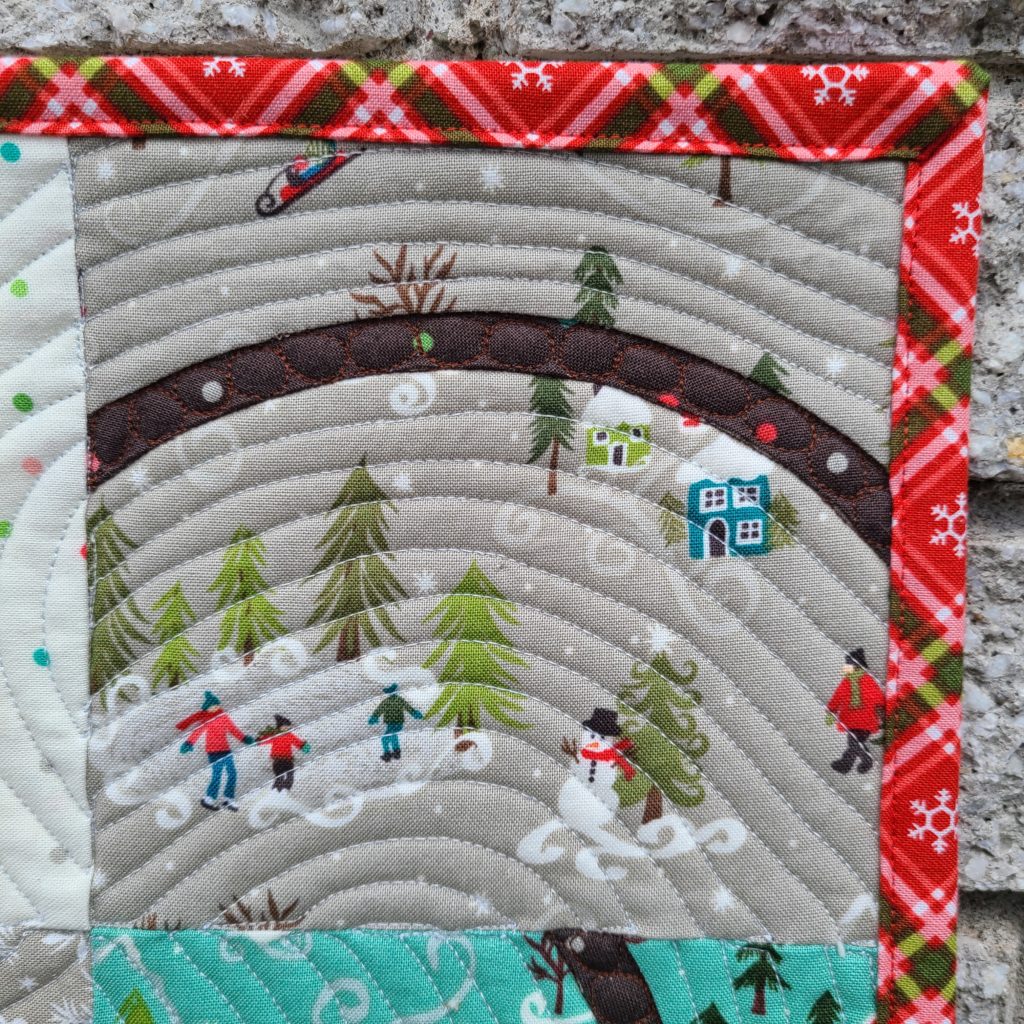 This was my first time using a directional fabric for the Noodles blocks. It's not hard at all, but it did require a bit of extra thought when I was cutting, to be sure I cut the curve the right way for where each block would go. I'm happy to say I got it right on the first time for all of the blocks!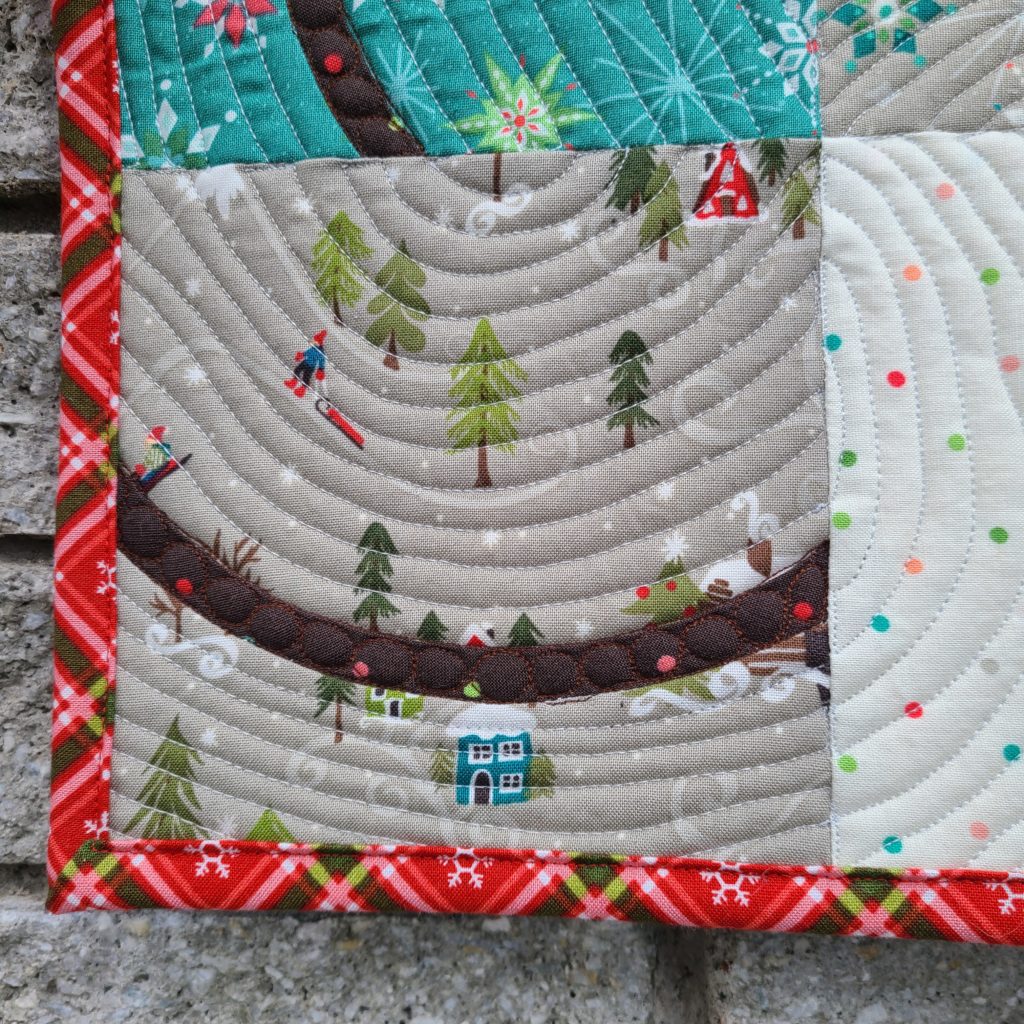 Mini quilts are fun because they're so quick to make. The Noodles pattern also includes instructions to make a baby quilt and throw quilt, if minis aren't your thing.
I went with simple quilting, echoing the curve, so that the quilting wouldn't distract from the prints. It still gives it great texture, though, and the pebbles in the inset curves just add a little more fun texture. The print that I used for the back, and for some of the blocks on the front (in white), reminds me of cupcake sprinkles!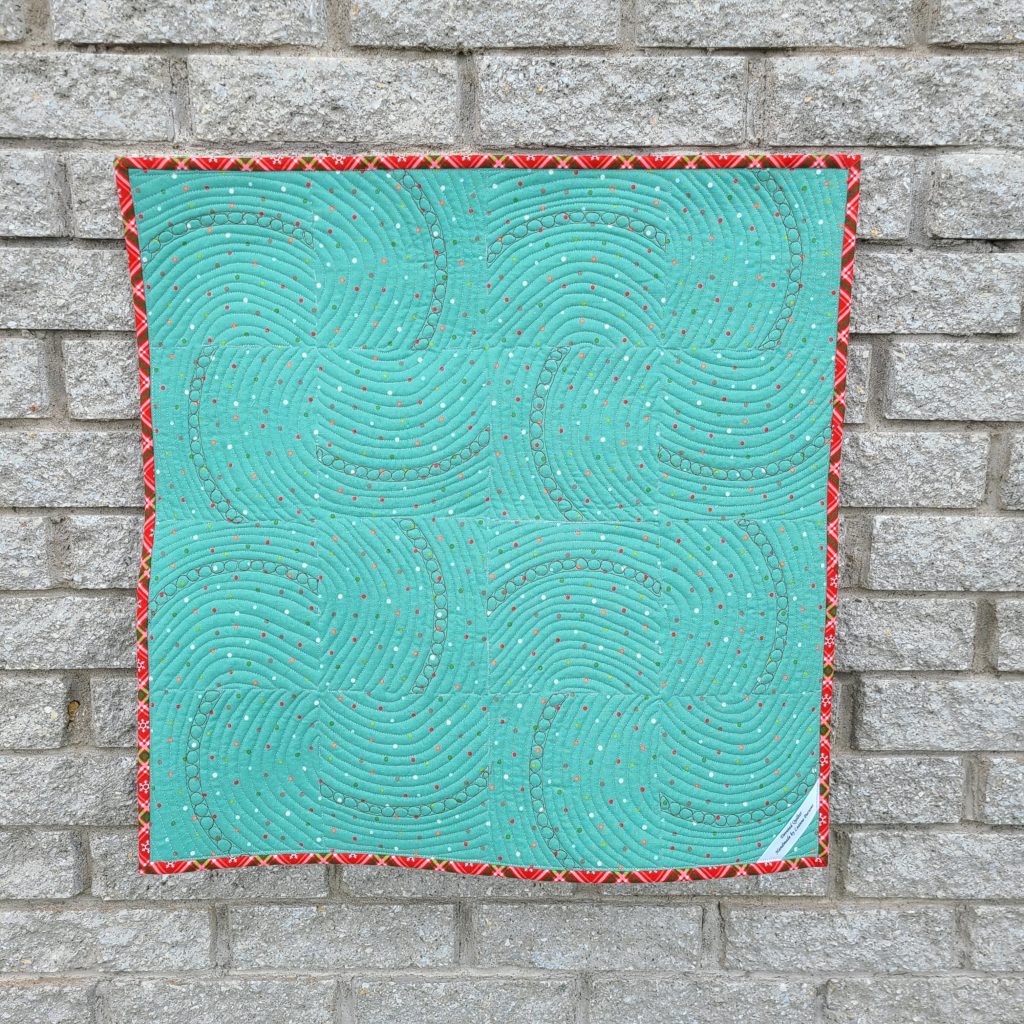 Pick up your Noodles PDF or printed pattern, and be sure to check your local shops for Winter Wonder so you can make a winter quilt to be ready when the snow starts to fly again.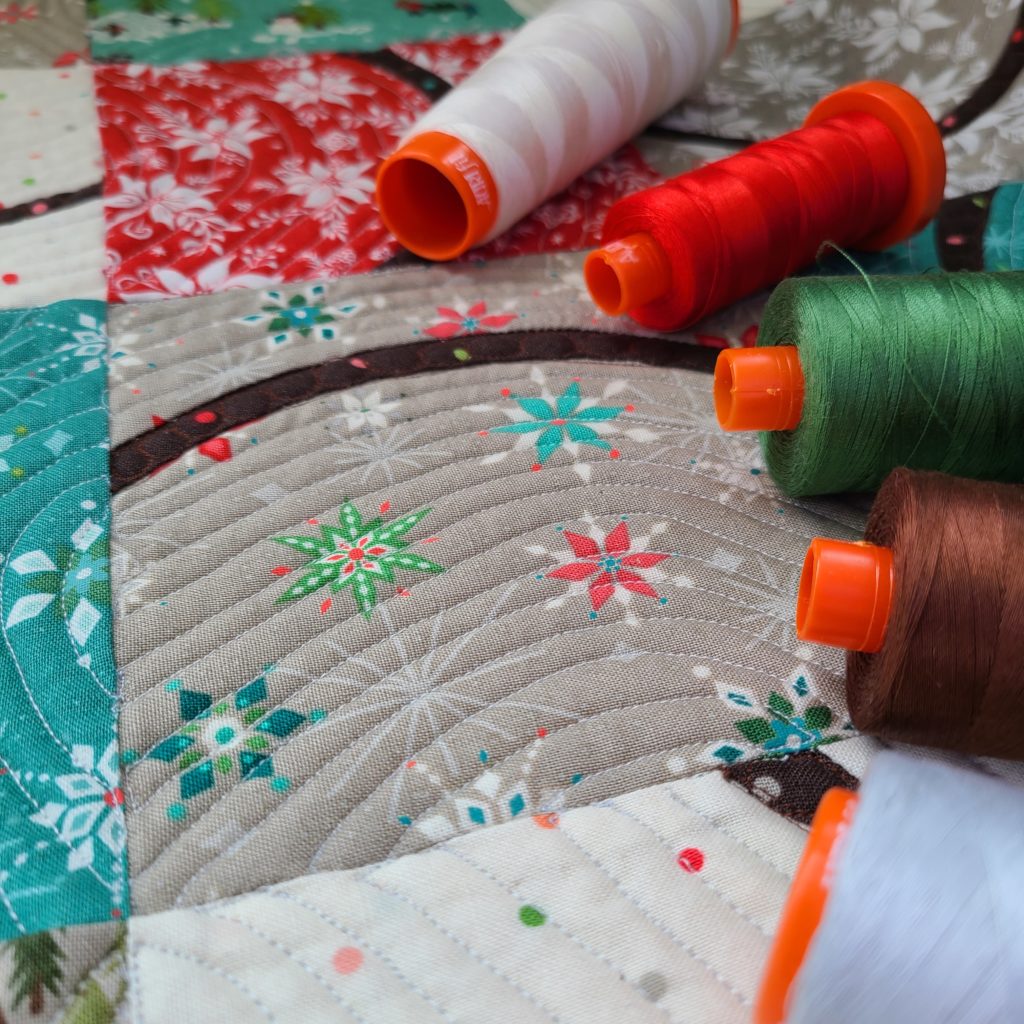 You can connect with me on my blog, Devoted Quilter, and on Instagram and Facebook, too. I love making new quilty friends, so I hope you'll come say hi!