Hello! It's Kristina Brinkerhoff from Center Street Quilts and I'm excited to share a set of quilted travel bags made from the new Pan Am fabric from Riley Blake. Most of us have probably not been doing too much traveling the past two years (thanks, pandemic!), but now that the world is opening back up, the Pan Am fabric has me dreaming of visiting far off places once again.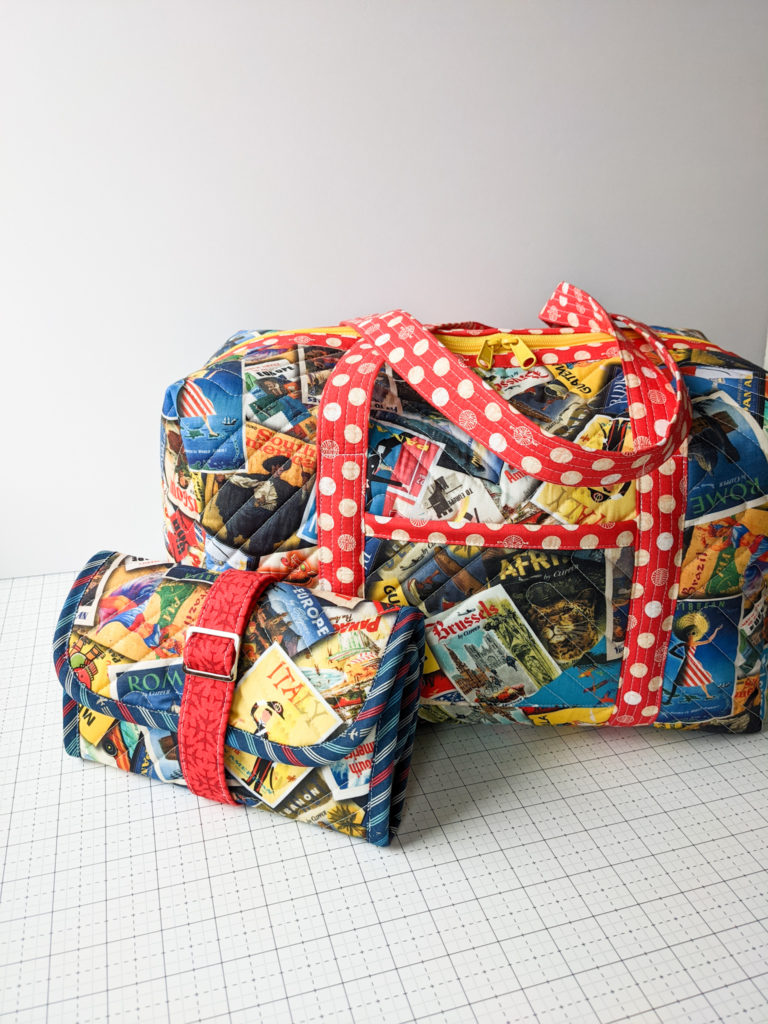 The fun Travel Poster print evokes a sense of wanderlust and is just right for creating a set of quilted travel bags with its vibrant, detailed images of popular travel destinations around the world. I paired the Travel Poster print with a few of the Pan Am accent prints to make a quilted duffle bag. The duffle bag design is my own, but keep your eyes out because I'm hoping to release a pattern for it this summer!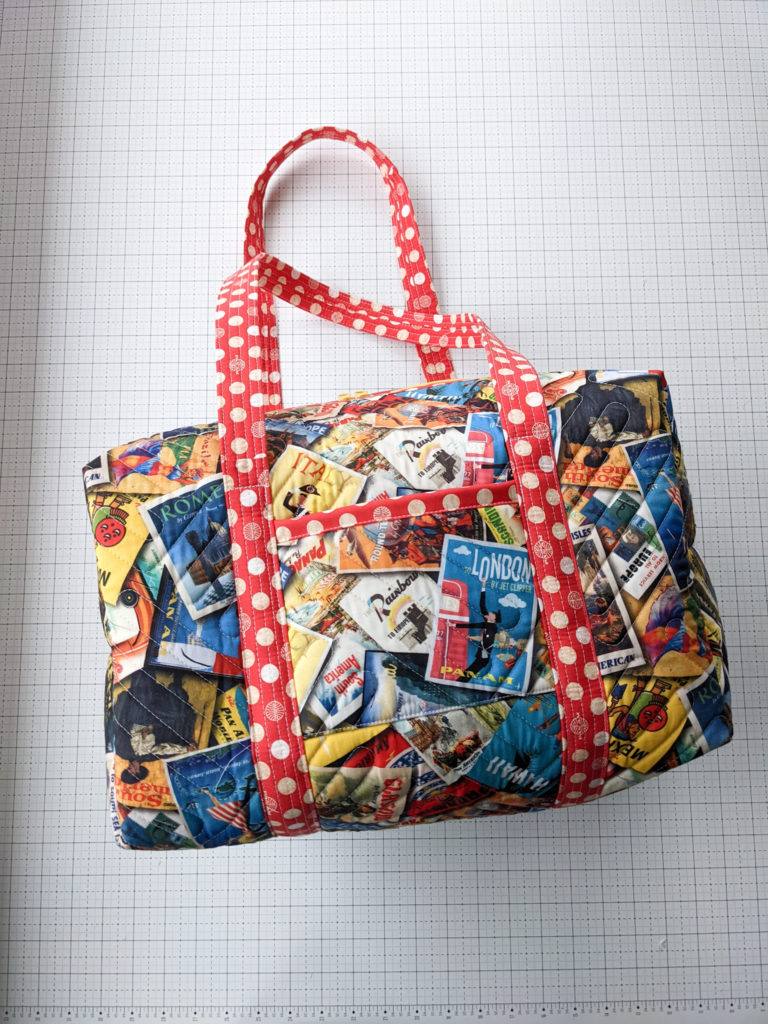 Along with the quilted duffle bag, I also made a Stash and Dash fold-over organizer (pattern designed by Patterns By Annie). The subtle airplanes in the Pan Am Geometric and Stripes print complement the travel-themed bags perfectly!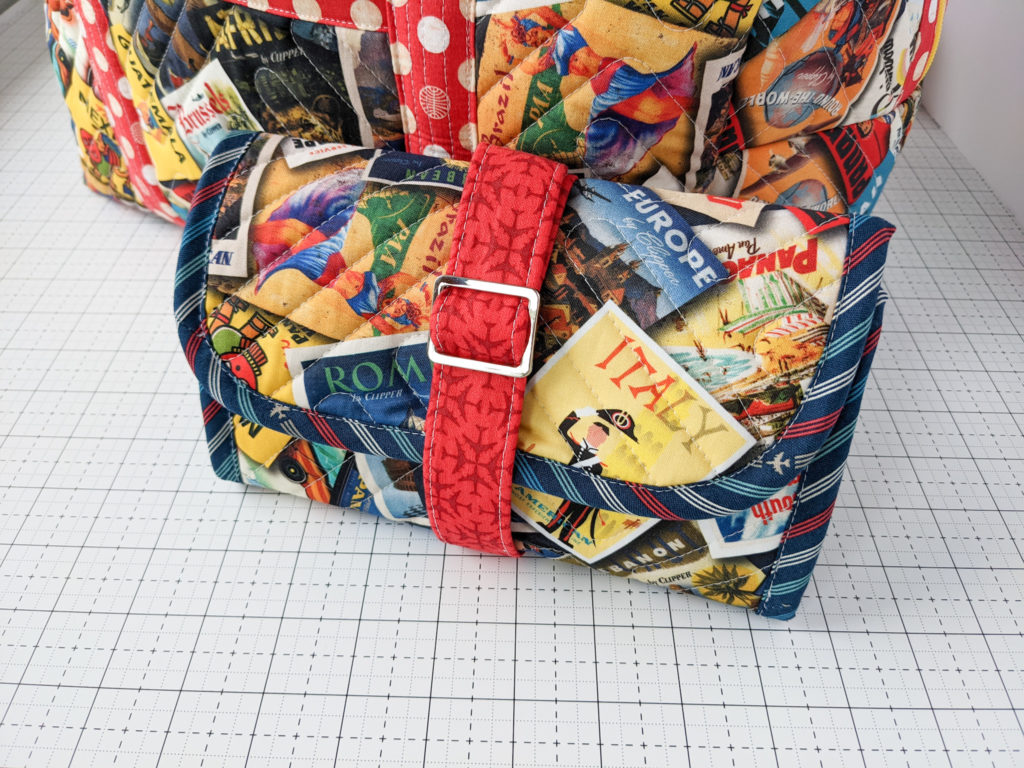 The Stash and Dash organizer has three zippered pockets to keep contents in their correct place and is perfect as a first aid kit, jewelry holder, or small cosmetics bag. I choose to make two of my zippered pouches with clear vinyl and the third zipper pouch with mesh.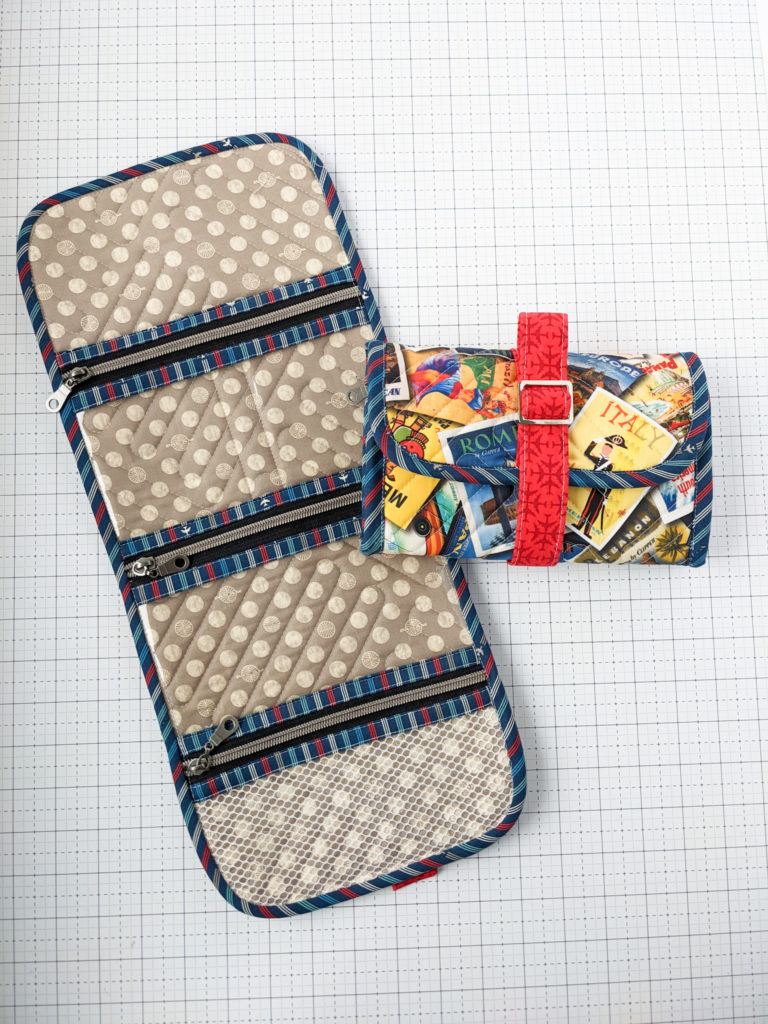 The Pan Am fabric line includes many more travel-themed prints that will make the most wonderful handmade travel accessories! Pan Am is shipping to quilt shops this month, which is perfect timing for making a bag or two for summer travel plans!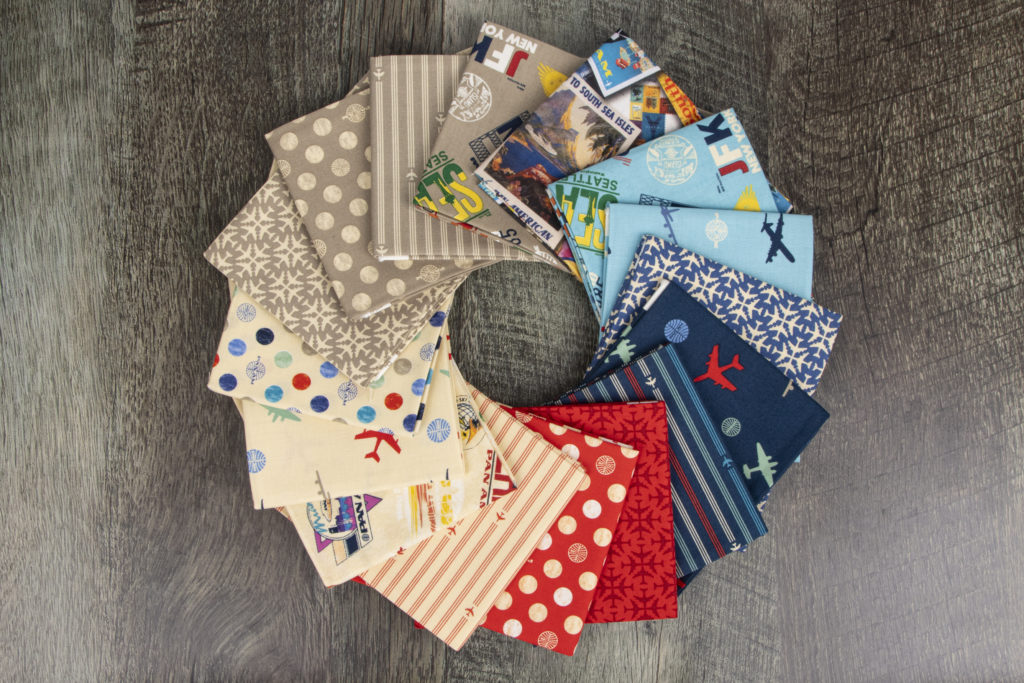 Thanks for following along with my Pan Am projects! You can find more of my sewing adventures on Instagram (@centerstreetquilts) or check out my website (www.centerstreetquilts.com) for some free quilting tutorials.
Kristina Brinkerhoff
Blog: www.centerstreetquilts.com
Instagram: @centerstreetquilts
Pattern Shop: Center Street Quilts